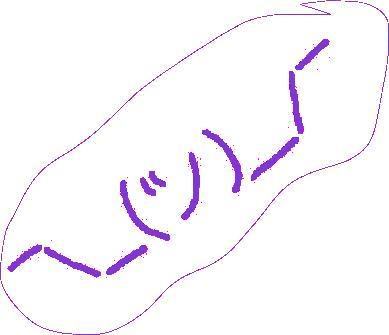 A Letter from the Editors
Dear Reader,
It's alive! We're awake. We're back. We missed you.
In our absence, much has changed on this campus– and in the world. However, with this change, we lost a collective outlet to express our love of style and fashion. The unique and eclectic ways of dress that allow us as students to give the world a sense of our individualism were and still are strong. We felt that it was important to bring back a way to capture this energy and enthusiasm for style.
Fashion is indicative of a cultural time and place, and that extends into smaller units like our own college campus. It is a form of communication whereby a collaboration of styles reveals different identities, histories, and emotions.
Hoot's legacy has been painted by its approach to experimentalism in regards to aesthetics, concepts, and layout, and we wanted to braid this attitude into our leadership outlook. Before production, we wanted to create a shared portrait of our community and let it breathe through the words, pages, and production process, guiding the stylistic approach to this issue of Holler.
Before you is a collage and mashup of visual styles together from student creatives, scattered with our own thoughts, dreams, and drawings threaded together to make our own little piece of collective imagination. Inspired by those amongst us and around
the next 28 pages, we've indulged in our current time and place: reveling in the aesthetics of overconsumption, glamorizing the new wave of accessible clothing production, and rearticulating the bimbo archetype
Thank you to everyone who collaborated on this edition of Holler. With this, and the help of all of you, we've been able to build a new pair of our own.
Erin Ikeuchi & Emma Nisonson
Table of Contents 04 museum of excess overconsumption, logomania & fashion trash 10 crochet & knitwear fashion by student artists touch-a touch-a touch-a touch me 18 a reclamation of Black femininity girls will be girls 24 all of the talented stars who made this issue possible! credits & contributors
DIRECTORS Noelle Nassafus & Emma Nisonson
PHOTOGRAPHER & RETOUCHER Carson Stachura
MODELS Emma Nisonson, Claire Easton, Isabel Gilmour & Maya Bluthenthal
STYLIST Claire Easton
CLOTHING @eatmycrotch, @its.80degrees, @handmade4hotties, Rachel Burns & stylist's own
ASSISTANT Vika Kulchyckyj
touch-atouch-atouch-atouch me
16
DIRECTOR & AUTHOR
Leah Overstreet
PHOTOGRAPHER Kendall Bartel
MODELS Michaela Sawyer, Mila
Rahim & Samara Huckvale
STYLIST Ashley Blanche Walker
MAKEUP ARTIST Arden Pochna
CLOTHING Stylist's own
ASSISTANTS Natalie Bakwin, Cynthia Chen, Celeste Ramirez & Olivia Treynor
ILLUSTRATOR Claire Easton
There has always been an expectation that girls enjoy fashion but that they do not draw too much attention to themselves. Be pretty yet palatable. Don't make a spectacle of yourself by doing too much or showing too much skin. I took this as a challenge. I wanted my presence to glom onto the world around me like bubblegum: sickeningly sweet and impossible to ignore (also a bit difficult to clean up).
As a Black woman, I claim femininity eagerly and ravenously because I never thought that I would be allowed to wield it for myself. I enjoy taking femininity to the extreme with the goal to be an exaggerated caricature of
patriarchy shit itself and go:
I live in a room hand crafted by my childhood dreams. It's an ultra-femme paradise made for a princess and filled with all the silly little things women are supposed to like. Big Daddy Patriarchy no doubt glows with joy at how well I've performed the gender I was assigned at birth.
It's full of pussy pink knick-knacks, satin, ruffles, and lace. Corsets, ballgowns, and platform heels spill out of every closet and door.
My room and wardrobe are a blatant display of daintiness and are overwhelmingly femme. This clusterfuck of frills and materialism is essentially an amalgamation of all the propaganda that has been served to me on a tiny pink plate since my birth. This is what they imagined when they fabricated the concept of "Girl." Eat your heart out, Barbie.
As a young Black woman, hyperfemininity is so exciting because traditional, white ideals of womanhood were seemingly not made for black girls. It is a space that Black women have historically been denied as we weren't seen as being in possession of the softness that white women alone had mastered and gained ownership of. Growing up, Black women were presented as too loud, too abrasive, and too strong to be granted the same dainty and delicate status as white women.
The Black women I saw in the media were strong, sacrificing, and full of Black girl wisdom. We were there (if we were lucky enough) to help Barbie become a princess or a mermaid or a fairy or a fairy mermaid princess. We remained just off to the side as
Barbie made her grand entrance and were appropriately mystified by how beautiful she looked in her magical glittering ball gown. We overcame the struggles and smiled when the white lead got the guy.
Being the attention whore that I am, "sassy sidekick" was not a job description I was satisfied with. I craved the same consideration and delicacy that I saw white women treated with. I wanted frills and excess and ornamentation. I wanted to be the Black Barbie that forced white Barbie to file for unemployment. So I seized all things girly by the throat and made them my bitch.
Girlishness can be fun and liberating and is my personal happy place. My fashion philosophy usually ignores practicality in favor of seizing any and all opportunities to feel like a princess, whatever that may look like to me at that moment.
I copyrighted the color pink, tattooed princess on my forehead, and decided I would claim femininity in a way that no one could deny.
Editorial Board
EDITORS-IN-CHIEF Erin Ikeuchi & Emma Nisonson
COMMUNICATIONS DIRECTOR Olivia Treynor
DESIGN DIRECTOR Claire Easton
ART DIRECTOR Lauren Onelum
SOCIAL MEDIA MANAGER Tamara Sarpong
TREASURER Mia Cucufate
MANAGING EDITOR Beiren Zhu
WEB DIRECTOR Joyce Jiang
EVENTS DIRECTOR Barbara Whitehurst
CONTRIBUTORS
Althea Clarke, Arden Pochna, Ashley Blanche Walker, Isabel Gilmour, Kendall Bartel, Leah Overstreet, Maya Bluthenthal,
Samara Huckvale, & Vika Kulchyckyj
follow us on Instagram
@hootmag
& use our linktree to submit a shoot proposal, sign up for our newsletter, or join our team!
stay tuned for our next issue of
Michaela Sawyer, Mila Rahim, Natalie Bakwin, Noelle Nafus, Rachel Burns, Rahna Morgan, Ry Spada
Beitu Seah, Bella Barnes, Carson Stachura, Celeste Ramirez, Cynthia Chen, Em Sieler, Ellie Furness, Gabe Gomez,
Hoot