28 minute read
● Abrams Image
A MEMOIR AND MANIFESTO
A sex and relationship columnist bares it all in this memoir meets manifesto exploring bisexuality while celebrating and embracing sex, unencumbered by shame
Praise for Boyslut
"One of the best sex writers working today. Reading Zach's own sexual adventures is like getting invited to Sunday brunch by your wittiest, sluttiest, funniest friend." —Dan Savage, sex columnist and New York Times bestselling author
"Zach is a fabulous queer writer and thinker who's doing the Lord's work by promoting bi–visibility and helping the LGBTQ community." —Billy Porter, actor, singer, and author
"Zach's honest approach is a welcome reprieve from the messages of our youth, and his self–exploration encourages and enables us to do our own." —Allison Raskin, podcaster and New York Times bestselling author
"Zach offers here what so many of us need in all areas of life: a call to live without shame." —Taylor Jenkins Reid, New York Times bestselling author
As a boy, Zachary Zane sensed that all was not right when images of his therapist naked popped into his head. He sometimes imagined other people naked, too, and without an explanation why, a deep sense of shame pervaded these thoughts. Though his therapist assured him a little imagination was nothing to be ashamed of, over the years, society told him otherwise.
Boyslut is a memoir–manifesto in which Zane articulates that, even today, we live in a world that shames people for the sex that they have and the sexualities that they inhabit. Through the lens of his bisexuality and much self–described sluttiness, Zane breaks down exactly how this sexual shame negatively impacts the sex and relationships in our lives, and through personal experience, shares how we can unlearn the harmful, entrenched messages that society imparts to us. From stories of play sessions with a neighbor at age six to the first explorations of Zane's bisexuality in college, as well as sex–dungeon parties, orgies, and fun with butt plugs, Boyslut is reassuring and often painfully funny, and most potently, it is a testimony that we can all learn to live healthier lives unburdened by stigma. Zachary Zane is the sex and relationship columnist for Men's Health, where he writes "Sexplain It" and answers a diverse range of questions pertaining to masculinity, ethical non–monogamy, sexual insecurities, and the LGBTQ community. He and his work have appeared in outlets such as the New York Times, Vice, GQ, Rolling Stone, The Advocate, The Tamron Hall Show, and Nightline. Zane holds partnerships with Grindr, Scruff, and Pornhub, and is currently in development on a TV show that explores sex across the United States. He lives in Brooklyn. AUTHOR'S NETWORK: Zane's proposal came with blurbs attached from Dan Savage, Billy Porter, Gaby Dunn, Jacob Tobia, Taylor Jenkins Reid, Allison Raskin, R. Eric Thomas, Alex Newell, and Courtney Act, to name just a few. They, along with people like Alexander Chee, JP Brammer, Remy Duran, Raquel Willis, and other activists, writers, drag queens, and more, are avid supporters of Zane's work and eager to support his first book.
GROWING PLATFORM: Zane has a social following of 18,000 Instagram followers and 16,000 on Twitter. He has major brand partnerships and connections with everything from gay dating apps and sex toy brands to activist groups and media organizations. He has a wide range of editors at various outlets eager to support his work and the book, including the New York Times, GQ, Rolling Stone, Vice, the Washington Post, OUT, Allure, Self, Playboy, The Advocate, and Men's Health.
POPULAR TREND: Sex and sexuality—or at least talking about them—are in vogue. More and more writers are openly tackling sex, whether in print, online, or in film; we are living in a moment of sex positivity and celebration that is tailor–made for this author and his project. And Zane has plenty of experience talking about sex and sexuality— from his Men's Health column to podcasts, and even live television. He is mediagenic and very un–shy about his life and work, making him an ideal self–promoter.
SPECIFICATIONS
*240 pages *WIDTH: 5 1/2" - 140mm *HEIGHT: 8 1/4" - 210mm * Hardcover with jacket
MEMOIR, LGBTQ+ HISTORY & CULTURE, SELF-HELP
ISBN 978-1-4197-6471-4
US $26.00 CAN $33.00 UK £19.99 ËxHSLELJy764714z
A YEAR-BY-YEAR GUIDE TO THE BEST, BOLDEST, AND MOST BIZARRE GAMES FROM EVERY YEAR SINCE 1977
Breaking down the 40–year history of the world's most popular art form, one video game at a time
Pong. The Legend of Zelda.Final Fantasy VII. Rock Band.Fortnite. Animal Crossing: New Horizons. For each of the 40 years of video game history, there is a defining game, a game that captured the zeitgeist and left a legacy for all games that followed. Through a series of entertaining, informative, and opinionated critical essays, author and video game critic Jordan Minor investigates, in chronological order, the innovative, genre–bending, and earth–shattering games from 1977 through 2020. Minor explores development stories, critical reception, and legacy, and also looks at how gaming intersects with and eventually influences society at large while reveling in how uniquely and delightfully bizarre even the most famous games tend to be. From portly plumbers to armor–clad space marines and the speedy rodents in between, Video Game of the Year paints individual portraits that, as a whole, give readers a stronger appreciation for the vibrant variety and long–lasting impact of this fresh, exciting, and massively popular art form. Illustrated throughout with retro–inspired imagery and featuring contributions from dozens of leading industry voices, including New York Times bestselling author Jason Schreier (Blood, Sweat, and Pixels; Kotaku), Max Scoville (IGN), Rebekah Valentine (IGN), Blessing Adeoye Jr. (Kinda Funny), and Devindra Hardawar (Engadget), this year–by–year anthology is a loving reflection on the world's most popular art form.
Featured Games: 1977 – Pong; 1978 – Space Invaders; 1979 – Speed Freak; 1980 – Pac–Man; 1981 – Donkey Kong; 1982 – Pitfall!; 1983 – Dragon's Lair; 1984 – Tetris; 1985 – Super Mario Bros.; 1986 – Dragon Quest; 1987 – The Legend of Zelda; 1988 – Mega Man 2; 1989 – SimCity; 1990 – The Secret of Monkey Island; 1991 – Sonic the Hedgehog; 1992 – Wolfenstein 3D; 1993 – NBA Jam; 1994 – Super Street Fighter II Turbo; 1995 – Donkey Kong Country 2; 1996 – Super Mario 64; 1997 – Final Fantasy VII; 1998 – Metal Gear Solid; 1999 – System Shock 2; 2000 Counter–Strike; 2001 – Halo: Combat Evolved; 2002 – Grand Theft Auto: Vice City; 2003 – The Legend of Zelda: The Wind Waker; 2004 – World of Warcraft; 2005 – Resident Evil 4; 2006 – Wii Sports; 2007 – Rock Band; 2008 – Spore; 2009 – Uncharted 2; 2010 – Super Meat Boy; 2011 – Minecraft; 2012 – Telltale's The Walking Dead; 2013 – Depression Quest; 2014 – Destiny; 2015 –Witcher 3; 2016 – Pokemon Go; 2017 – Fortnite; 2018 – Super Smash Bros. Ultimate; 2019 – Sekiro: Shadows Die Twice; 2020 – Animal Crossing: New Horizons; 2022 – The Stanley Parable: Ultra Deluxe Jordan Minor is an entertainment and technology journalist. For years he was senior editor at Geek.com, and he is currently an editor on the Apps and Gaming team at PCMag. He has also written freelance articles for multiple prominent gaming outlets, including Kotaku, The A.V. Club, Paste magazine, 148Apps, and The Escapist. He lives in New York City.
VIDEO GAMES ARE BIG
BUSINESS: Video games are the world's most popular art form, grossing more than $155 billion in 2020, and gamers are among the most engaged and opinionated of any medium's fan base, making this book a great gift and the perfect catalyst for good–natured arguments and heated online discussions.
CONNECTED AUTHOR: As a member of the New York Video Game Critics Association, Minor is respected and well–connected within the industry and will be able to rely on his contacts to support the book.
EXCITING INDUSTRY
CONTRIBUTORS: Includes contributions from big names in the video game industry, such as New York Times bestselling author Jason Schreier (Blood, Sweat, and Pixels; Kotaku), Max Scoville (IGN), Rebekah Valentine (IGN), Blessing Adeoye Jr. (Kinda Funny), Devindra Hardawar (Engadget), and dozens more, will provide additional commentary and essays.
GIFTY PACKAGE: This Rap Year Book–esque take on video game history will feature retro–inspired original illustrations alongside the essays, giving the discussion of games from multiple decades a cohesive visual flow.
DIVERSE RANGE OF GAMES:
Each year will feature a long–form essay that focuses on the most important game of the year, accompanied by a short–form essay exploring another significant game from that year.
SPECIFICATIONS
*256 pages *WIDTH: 7 1/2" - 191mm *HEIGHT: 9" - 229mm
*Paperback
ISBN 978-1-4197-6205-5
US $24.99 CAN $31.99 UK £18.99 ËxHSLELJy762055z
HOW TO MAKE MEANINGFUL FRIENDSHIPS AS AN ADULT
From Lane Moore, the critically acclaimed author of How to Be Alone, comes a searingly intimate, funny guidebook about the awkward, painful, and, at times, exhilarating journey of learning to find, build, and keep best friendships in adulthood
From Lane Moore, the critically acclaimed author of How to Be Alone, comes a searingly intimate, funny exploration of the awkward, painful, and, at times, exhilarating experience of learning to find, build, and keep best friendships in adulthood Part memoir, part self–help book, You Will Find Your People uncovers the complex, frightening, and mysterious worlds of friendship and community. Author Lane Moore takes readers on a journey that challenges heteronormative Western ideas of friendship, navigates the tricky world of issues like being friends with your ex, and teaches us how to finally—and fearlessly—accept the friendships we know we deserve. Full of hilarious anecdotes, witty lists, examinations of pop–culture friend archetypes, and advice on how to find and identify your own attachment styles, this book is a candid guide on how to heal, grow, and form perfectly unperfect friendships. Lane Moore is an award–winning comedian, writer, actor, and musician. She is the former sex and relationships editor at Cosmopolitan, where she received a GLAAD award for her groundbreaking work expanding the magazine's queer coverage. The New York Times called her comedy show Tinder Live "ingenious." Both her comedy and her band, It Was Romance, have been praised everywhere, from Pitchfork to Vogue, and her writing has appeared in publications ranging from The New Yorker to The Onion. Her first book is the highly praised How to Be Alone. She lives in New York City. IMPRESSIVE PLATFORM: Moore has a dedicated online fan base. She has more than 57,000 followers on Instagram and 70,000 on Twitter. She created the in–person comedy show Tinder Live and also tours frequently.
STRONG TRACK RECORD:
Moore's first book, How to Be Alone, was originally published by Atria Books in 2018, and is consistently reaching new audiences, with sales of more than 30,000 copies.
WIDE–RANGING AUDIENCE:
After living through the pandemic, people have been reexamining their friendships as well as recovering from prolonged isolation. For many in the US, this book will be seen as a beacon of light for those struggling with relationship issues and loneliness.
SPECIFICATIONS
*224 pages *WIDTH: 5 1/2" - 140mm *HEIGHT: 8 1/4" - 210mm
*Hardcover POB
ISBN 978-1-4197-6256-7
US $24.99 CAN $31.99 UK £18.99 ËxHSLELJy762567z
ebook ISBN 978-1-64700-714-0
LESSONS IN ACCEPTANCE, LOVE, AND LETTING GO
From #1 New York Times bestselling author and children's yoga and mindfulness expert Susan Verde, an original essay collection that emphasizes the power of positive self–talk and the lessons we learn from motherhood and gaining self–acceptance
Number one New York Times bestselling author and children's yoga and mindfulness expert Susan Verde knows the power of positive self–talk. For decades, Verde has struggled with her inner critic, a voice inside telling her that she was not enough. Yoga, meditation, and mindfulness practices became her way of challenging and quieting this voice. However, the moment she became a parent, the voice became louder than ever. How would she manage to parent three little ones when she could not speak to herself with compassion, kindness, and love? Motherhood would prove to be the ultimate test of her practice. With humor, heart, and disarming vulnerability, Verde shares stories from her life as a parent, a person, and a coffee addict on a journey toward self–acceptance. She reveals her missteps and her greatest moments of joy—from supporting one of her children through a mental health struggle, and another through gender affirmation; to losing her father and reconnecting with her mother; to the immense pain and pride of preparing to send her three teenagers off to college and facing an empty nest. Woven throughout the book are mantras reminding readers to speak to themselves with compassion, with the ultimate goal of living, loving, and parenting from a place of freedom and authenticity. Verde's message is that we must all be the authors of our own inner dictionaries, filling them with words of self–love. We must listen to the voice that is telling us that we are worthy. And we must let these words become our story. Susan Verde is a #1 New York Times bestselling children's book author and a children's yoga and mindfulness expert. She has written more than 20 picture books, and she is a highly sought–after speaker at conferences, festivals, and schools across the nation. Verde is a frequent contributor to online publications, and she has appeared on multiple podcasts about writing, parenting, mindfulness, and yoga. She is the mother of three teenagers, Gabriel, Joshua, and Sebby, and she lives in East Hampton, New York.
BESTSELLING ABRAMS
AUTHOR: Verde has a #1 New York Times bestselling series with Abrams. Her books for young people on empathy, compassion, and resilience have become modern classics, and in Say One Kind Thing, she turns the conversation from little humans to their parents.
BELOVED VOICE: Verde is seen as a trailblazer whom many people look to for a more peaceful, mindful, and kind way of being. Parents, booksellers, librarians, and educators alike already call on Verde to bring that sense of peace and grounding to the children in their lives, to their homes, and to their shared
community spaces.
MARKETING POTENTIAL:
Parents who are focused on emotional well–being for their children tend to be passionate about it for themselves as well. For every school, library, bookstore, and festival event planned for children, there is the opportunity for a parent event as well. Verde is already well on her way to cementing herself in the crossover space of the wellness and parenting communities.
SPECIFICATIONS
*176 pages *WIDTH: 5 1/2" - 140mm *HEIGHT: 8 1/4" - 210mm
*Hardcover with jacket
ISBN 978-1-4197-5755-6
US $22.50 CAN $28.50 UK £15.99 ËxHSLELJy757556z
ebook ISBN 978-1-64700-547-4
A GUIDEBOOK AND CARDS TO MANIFEST POSITIVITY
BY KIM DAVIES AND DR. POOKY KNIGHTSMITH
Learn to introduce positivity into your bustling day with this portable guidebook and pocket–sized deck of 25 affirmation cards
Break free from the taxing elements of your daily life and embrace the positive. From the authors of Cards Against Anxiety comes Cards Against Negativity, a new guidebook and card set to help you identify and escape time–consuming negative thoughts so you can focus on everything worth celebrating. Like its predecessor, Cards Against Negativity includes a deck of 25 wallet–sized cards that function as cheat sheets for mindfulness and CBT (cognitive behavioral therapy) techniques that you can practice anywhere—on the bus, walking to class, in your home office—to help boost your self–esteem and get out of a cycle of negative thinking. Each portable card features a short, refocusing prompt on one side and brief instructions to let in some positivity on the other. Use this guidebook–and–card set whenever and wherever to help you establish a foundation of positivity in your everyday life.
Kim Davies is a writer who specializes in positive mental health and well–being. She is also a counselor who draws on mindfulness and other wellness techniques in her work. Dr. Pooky Knightsmith has a PhD in psychological medicine from the Institute of Psychiatry, London, and is the former chair of the Children and Young People's Mental Health Coalition. She is the author of Cards Against Anxiety. PREVIOUS SUCCESS: The outstanding success of Cards Against Anxiety and the playful title will make this book stand out in its category to new and returning readers.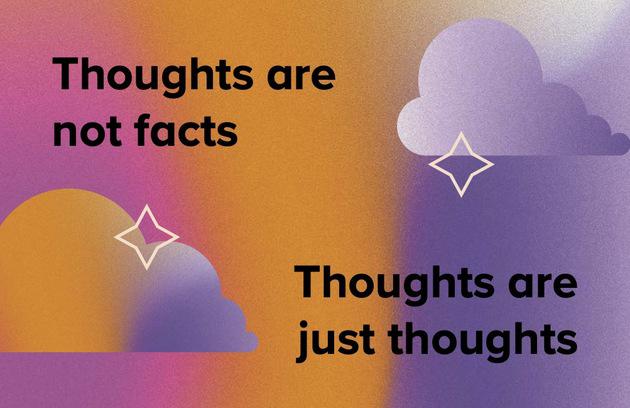 EXPERT AUTHORS: The confidence–boosting methods described in the guidebook are based off well–researched and studied CBT (cognitive behavioral therapy) techniques. Consultant Dr. Pooky Knightsmith has a PhD in psychological medicine and works at the Young People's Mental Health Coalition, and author Kim Davies is a counselor with experience employing these methods.
NO JUDGMENT ZONE: Easy–to–follow steps toward positivity empower readers to grow at their own pace, in any order they choose. This is the perfect gift for anyone who may need to inject a little more positivity into a world that sometimes feels overrun by negativity.
SPECIFICATIONS
*150 color images *128 pages *WIDTH: 5 3/4" - 146mm *HEIGHT: 7 1/2" - 191mm
*Hardcover
ISBN 978-1-4197-6656-5
US $19.99 CAN $24.99 ËxHSLELJy766565z
ebook ISBN 978-1-64700-932-8
THE BOOK
From Scott Aukerman and the comedic geniuses who created the Comedy Bang!
Bang! podcast comes a book that brings the chaotic, hilarious, outrageous characters of the pod to the page
In Comedy Bang! Bang!: The Podcast, Scott Aukerman transports readers inside the zany world of the Comedy Bang! Bang! podcast. The book features brand–new anecdotes and opinions from the wild cast of recurring characters, and matches the show in tone and wackiness, with essays, lists, plays, nods to running bits, and four–color illustrations throughout, helping to bring the zany, satirical, undefinable world of Comedy Bang! Bang! to the page. The book is curated by Aukerman and includes introductions by comedy legend Patton Oswalt, Broadway phenom Lin–Manuel Miranda, and singer "Weird Al" Yancovik. It also features pieces from Bobby Moynihan, Andy Daly, Paul Brittain, Ego Nwodim, and many more, all reprising roles of characters they've created for the podcast, taking readers even deeper inside the lives of these off–the–wall personalities.
Scott Aukerman, the host and creator of Comedy Bang! Bang! is best known for his work on the 1990s HBO sketch comedy program Mr. Show with Bob and David and creating and hosting the Comedy Bang! Bang! TV series, as well as cofounding the weekly Comedy Death–Ray stage show at the Upright Citizens Brigade Theater in Hollywood. He lives in Los Angeles. BUILT–IN AUDIENCE: The Comedy Bang! Bang! podcast began in 2009 and has been the most consistently listened to comedy podcast for more than a decade—featuring hundreds of episodes, sold–out live shows across the country, and millions of downloads.
AUTHOR PLATFORM: Aukerman has 286,000 Twitter followers and 131,000 on Instagram, while Comedy Bang! Bang! has 140,000 on Twitter. His fan base is incredibly engaged, and he is committed to promoting the book.
ALL–STAR CONTRIBUTORS:
The book will feature pieces written by a veritable who's who of comedy and entertainment, including Lin–Manuel Miranda (3.5 million Twitter followers), "Weird Al" Yankovic (Twitter: 4.9 million; Instagram: 565,000), Caroline Anderson, Patton Oswalt, Matt Apodaca, Tim Baltz, Paul Brittain, Andy Daly, John Gabrus, Ryan Gaul, Mike Hanford, Will Hines, Mary Holland, Taran Killam, Dan Lippert, Jessica Mckenna, Seth Morris, Bobby Moynihan, Ego Nwodim, Edi Patterson, Zach Reino, Ben Rodgers, Paul Rust, Ben Schwartz, Lily Sullivan, Drew Tarver, Nick Wiger.
SPECIFICATIONS
*Full-color illustrations throughout *256 pages *WIDTH: 7 1/2" - 191mm *HEIGHT: 9" - 229mm
*Hardcover POB
ENTERTAINMENT ISBN 978-1-4197-5481-4
US $29.99 CAN $37.95 UK £21.99 ËxHSLELJy754814z
ebook ISBN 978-1-64700-301-2
THE RESTAURANTS AND PUBS BEHIND A GLOBAL CULINARY CAPITAL
A Taste of London is a visual exploration of the city's food scene, featuring charming illustrations of the most delicious, meaningful, sentimental, romantic, and iconic restaurants of London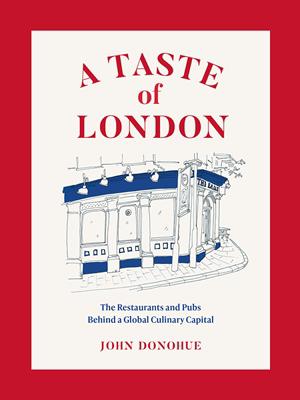 From the handsome dining rooms of Brawn to beloved institutions like Ciao Bella, John Donohue renders people's favorite restaurants in a manner that captures the emotional pull a certain place can have on the hearts of Londoners. A Taste of London is a collection of these drawings, characterized by their appealingly informal lines. These transportive images are intentionally spare, leaving the viewer room to layer on their own meaning and draw connections to their own memories of a place, of a time, of an atmosphere. Featuring an eclectic mix of 100 restaurants—from Moro to The River Café and Honey & Co—this charming collection of drawings is accompanied by interviews with the owners, chefs, and loyal patrons of these much–loved restaurants.
John Donohue is an artist and writer based in New York. His articles and cartoons have appeared in The New Yorker, the New York Times, and Barron's, among other publications. He is the author of All the Restaurants in New York and A Table in Paris.
TRENDY TRAVEL
DESTINATION: London is still one of the most visited cities in the world. Before the pandemic, more than 40 million people visited the city in 2019. With travel restrictions loosening in recent months, London is expected to see around 21 million visitors in 2022.
LONDON BOOKS WORK: Abrams has seen books such as the Cereal City Guide: London and London in Bloom give eager readers a closer look into the aspirational city they love and wish to travel to. Cereal City Guide: London has sold almost 15,000 copies, half of which were sold in the UK market, proving that Londoners are interested in books about their city. Additionally, US tourists are the number one group visiting London, so there is strong interest for books focusing on London–specific topics stateside as well.
PERFECT GIFT: A unique and lovely tribute to London, with charming illustrations that take you to beloved local eateries, this is a perfect souvenir for the foodie tourist or the Londoner obsessed with their local food scene.
SPECIFICATIONS
*200 color illustrations *240 pages *WIDTH: 6" - 152mm *HEIGHT: 8" - 203mm
*Hardcover
ISBN 978-1-4197-4288-0
US $27.50 CAN $34.50 UK £21.99 ËxHSLELJy742880z
ebook ISBN 978-1-68335-883-1
DOG EXPERTS SHARE THE WORLD'S GREATEST DESTINATIONS
The bestselling Fifty Places series returns with a collection of creative, adventurous trips for dogs and the humans who love them
Fifty Places to Travel with Your Dog, the 18th book in the Fifty Places series, will explore all of the domestic and international ways dog owners can celebrate their love for man's best friend. From the dazzling glaciers of Alaska and the onsen's of Japan to the sun–soaked beaches of Portugal, this book takes you on a dog–approved journey of where to stay and how to travel with your beloved furry friend. Enjoy locations such as the ski trails of Mariposa, the gothic architecture of Prague, the chic salons of Paris for a doggy makeover, and the world's first dog cruise—complete with a canine–friendly menu, even a three–course meal! See the world as you've never seen it before—through the eyes of your pup—as Fifty Places to Travel with Your Dog takes you through fun–filled festivals, special dog holidays, and luxurious hotels and retreats that aren't just dog–centric, they are dog approved!
Chris Santella is the author of more than 20 books, including 17 titles in the Fifty Places series. He is a regular contributor to the Washington Post, the New York Times, Trout, and The Fly Fish Journal, and resides in Portland, Oregon. When he's not writing, Santella can often be found swinging flies for steelhead on rivers around the Pacific Northwest or strumming guitar in his band, Catch & Release. Diana Helmuth is a travel writer who has written for Curbed and The Bold Italic. She is currently working on a humor/advice backpacking book for Mountaineers Press, slated for next year. Most of her current writing is on the great outdoors and millennial culture. She lives in San Francisco.
EVERYBODY LOVES DOGS:
Abrams has a long history of successful dog publishing, and for the first time, we're able to marry that beloved category with this beloved series.
BESTSELLING SERIES: Since 2004, the Fifty Places series has sold more than 700,000 copies combined. Fifty Places to Camp and Fifty Places to Drink Beer mark an uptick in the series. The series does well in both trade and special markets channels, has international appeal, and backlists endlessly.
INSIDER INFORMATION: Each chapter includes advice on where to stay, what to do, and how to prepare for each dog–friendly adventure.
SPECIFICATIONS
*50 full-color images *224 pages *WIDTH: 7" - 178mm *HEIGHT: 8" - 203mm
*HC-POB with Jacket
ISBN 978-1-4197-6100-3
US $27.50 CAN $34.50 UK £19.99 ËxHSLELJy761003z
ebook ISBN 978-1-64700-638-9
LIFE LESSONS ON JOY, PAIN & THE MAGIC THAT HOLDS US TOGETHER
Advice on how to have healthy, dynamic relationships from Raashaun (DJ Envy) and Gia Casey, revealing their secrets to navigating marriage, family, and faith— now in paperback!
Gia and Raashaun Casey met when they were two teenagers living around the corner from each other in Queens. They have been together for an astounding 25 years and have remained together through Raashaun's growing celebrity, a devastating (and very public) cheating scandal, and the births of five children. Now, a quarter of a century into their relationship, they are stronger and more committed to each other than they've ever been, and their fans are clamoring to know how they did it. In Real Life, Real Love, Gia and Raashaun explore the entire chronology of their love story with remarkable vulnerability, searing honesty, and a lot of humor. It's a riveting narrative about how to grow together, an aspirational guidebook for people who seek the same unconditional love in their relationships, and an in–depth look at how to remain equals after being thrust into the public eye.
Raashaun Casey, also known as DJ Envy, and Gia Casey have been together for 25 years and married for 18. They host The Casey Crew, a podcast exploring the good, bad, and ugly sides of relationships and family life. It has been ranked by Essence as one of the best podcasts about Black love and family. Raashaun is also a host on The Breakfast Club, alongside Charlamagne tha God and Angela Yee. Raashaun and Gia live in New Jersey.
TREMENDOUS COMMERCIAL
APPEAL: Real Love is the perfect cross section of pop culture, celebrity memoir, and tangible advice—a mixture of categories that Abrams has seen recent success in.
DEDICATED FOLLOWERS: Gia and Raashaun Casey's fans trust them and are ready for more of their story. Aside from live podcast tapings that sell out, they run other events and experiences for their fans (who they call their "family"), including high–priced weekend workshops that let their fans hang out with them while they give romantic and financial advice. Their combined platform includes an audience of more than 2 million Instagram followers, 4.2 million YouTube subscribers, and 1.6 million Instagram followers.
GUARANTEED PROMOTION:
Raashaun has guaranteed use of The Breakfast Club platform for promotion of the book, which means outreach to its 10 million weekly listeners. Gia and Raashaun will also promote the book on their podcast, The Casey Crew, which averages 65,000 downloads per episode.
SPECIFICATIONS
*16-page photo insert *256 pages *WIDTH: 6" - 152mm *HEIGHT: 9" - 229mm
*Paperback
ISBN 978-1-4197-5279-7
US $17.00 CAN $22.00 UK £11.99 ËxHSLELJy752797z
ebook ISBN 978-1-64700-219-0
Christine Quinn, the breakout star of Netflix's hit Selling Sunset, shows how women's constant need to apologize holds them back, offering her own story and advice to help them overcome this habit and get what they want
Part manifesto, part tell–all, Christine Quinn's How to Be a Boss B*tch brings readers all the details of her journey from high school dropout and Texas bartender to self–made millionaire, entrepreneur, and reality TV star. Quinn has been called everything from "the most–talked–about woman on TV" to "the villain 2020 needed." When competitive colleagues, ex–boyfriends, or cast mates call her a bitch, she says thank you. She doesn't apologize for any of the qualities that got her the success she has today: tenacity, outspoken confidence, and fearless authenticity, all while dressed in full glam and Balenciaga. When Christine talks about not apologizing she is not proposing that you treat others poorly or dismissively, but rather to stop wasting time feeling bad for youthful mistakes, for ambition, or for demanding that your partner steps up and does their fair share. It is this apologizing, she argues, that holds us back, and once we confront it and learn to acknowledge and then sidestep it, we can truly become the boss bitches that we are meant to be.
Christine Quinn is the breakout star of Netflix's hugely popular Selling Sunset and a member of the elite real estate firm selling high–end luxury properties to affluent clients in the Los Angeles area. She lives in Los Angeles with her husband and son. HIT TV SHOW: Quinn will return for the 4th and 5th seasons of Selling Sunset, streaming in 190 countries. Quinn will introduce her book into the storyline of the coming seasons.
AUTHOR PLATFORM: Quinn has appeared on the cover of Playboy, Maxim, Grazia, Cosmopolitan, and Vogue. Media outlets have covered her every move since she came into the public eye. People, Nylon, Elle, Cosmopolitan, The Guardian, Vice, and more have published articles on Quinn's hot takes, style advice, and personal life. Quinn will launch an international beauty brand later this year.
SOCIAL MEDIA PHENOMENON:
An iconic figure in popular culture, Quinn has more than 1.7 million followers on Instagram, with 466,000 weekly content/post engagements.
SPECIFICATIONS
*256 pages *WIDTH: 5 1/2" - 152mm *HEIGHT: 8 1/4" - 229mm * Paperback
CULTURE, SELF-HELP ISBN 978-1-4197-6095-2
US $17.00 CAN $22.00 ËxHSLELJy760952z
ebook ISBN 978-1-64700-635-8
THE MOVIES AND MEANING OF AN IRREPRESSIBLE ICON
A tribute to and exploration of the magic behind one of Hollywood's most legendary and unknowable stars, Keanu Reeves, and the profound lessons we can learn from his success
There can be no doubt: Keanu Reeves is a phenomenon. He's at once a badass action star, a hunky dreamboat who People magazine has called "the Internet's boyfriend," a vintage motorcycle enthusiast, a niche art book publisher, a living meme, and a legend. He seems to upend every rule governing celebrity in the 21st century. But how? In Keanu Reeves: Most Triumphant, cultural critic Alex Pappademas attempts to address Keanu's unmatched eternality and the other big questions raised by his career arc. Sharp, funny, deeply researched, and fully celebratory of the enigmatic actor, this is the first book to take Keanu's whole deal as seriously as it deserves. Yes, even Johnny Mnemonic, where Keanu mind melds with a dolphin. Along the way, Pappademas reveals the lessons we can learn from Keanu about Hollywood, our broader culture, and even life itself.
Alex Pappademas is a writer, editor, and occasional podcaster who lives in Los Angeles. He is a regular contributor of reported features and critical essays to the New York Times, The New Yorker, GQ, the Los Angeles Times, GENMag.com, Men's Health, and Airbnb Magazine. He has also written for Grantland, Esquire, Spin, and Rolling Stone. From 2015 to 2017 he was the executive editor of MTV News; prior to that, he was a staff writer at Grantland and the cohost of the acclaimed pop–culture podcast Do You Like Prince Movies?.
A MAJOR KEANU MOMENT:
Reeves has been hugely trending for a few years in what fans online have called "The Keanussiance." In May 2022, John Wick: Chapter 4 will hit theaters and reignite Keanu mania.
BOOKS ABOUT MEME–WORTHY CELEBRITIES WORK:
This book will do for Reeves what The Tao of Bill Murray (70,000+ copies sold) did for Bill Murray. These celebrities merge nostalgia for their classic movies with a very current, very online fandom and fervor.
CONNECTED AUTHOR: Alex Pappademas is the perfect author for this book. In addition to writing a viral 2019 profile of Reeves for GQ, for which he hung out with Reeves, he writes for the New York Times, Los Angeles Times, The New Yorker, Rolling Stone, Esquire, and Spin. He's extremely social–media savvy, and his followers and friends include Jia Tolentino, Shea Serrano, Chuck Klosterman, and more.
SPECIFICATIONS
*10 black-and-white photographs *288 pages *WIDTH: 5 1/2" - 140mm *HEIGHT: 8 1/4" - 210mm
*Paperback
ISBN 978-1-4197-5227-8
US $16.99 CAN $21.99 UK £11.99 ËxHSLELJy752278z
ebook ISBN 978-1-64700-199-5