561+ Top Doctors The Annual Top Docs Issue + A HOLLAND HARVEST FUNCTIONAL FITNESS Family Medicine How doctors relate in 66 Specialties MAY/JUNE 2023 $4.95 The Annual Top Docs Issue A in 66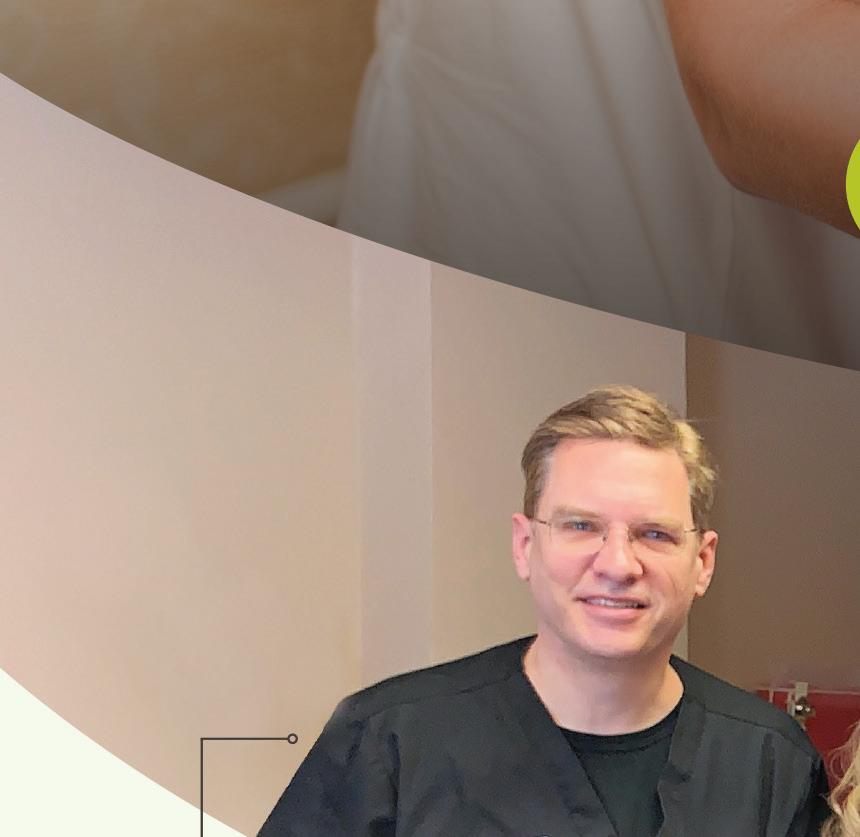 BY PASHA SHIPP
BY ANN BYLE
BY ABBY POIRIER
COVER BRYAN ESLER 6 GRAND RAPIDS MAGAZINE • MAY/JUNE 2023 contents
34 SPRINGTIME CELEBRATIONS THE SEASON'S BEST FESTIVALS, FIESTAS AND ALL-AROUND FUN EVENTS.
PHOTOGRAPH BY 616 MEDIA
40 RIVER RUNDOWN FROM THE HISTORICAL TO THE HEREAFTER, WHAT'S HAPPENING ON A GRAND SCALE.
46 FAMILY MEDICINE TOP DOCS 2023 SURVEY RESULTS ARE IN... RELATIVELY SPEAKING.
FEATURES MAY/JUNE 2023 VOLUME 60, ISSUE 3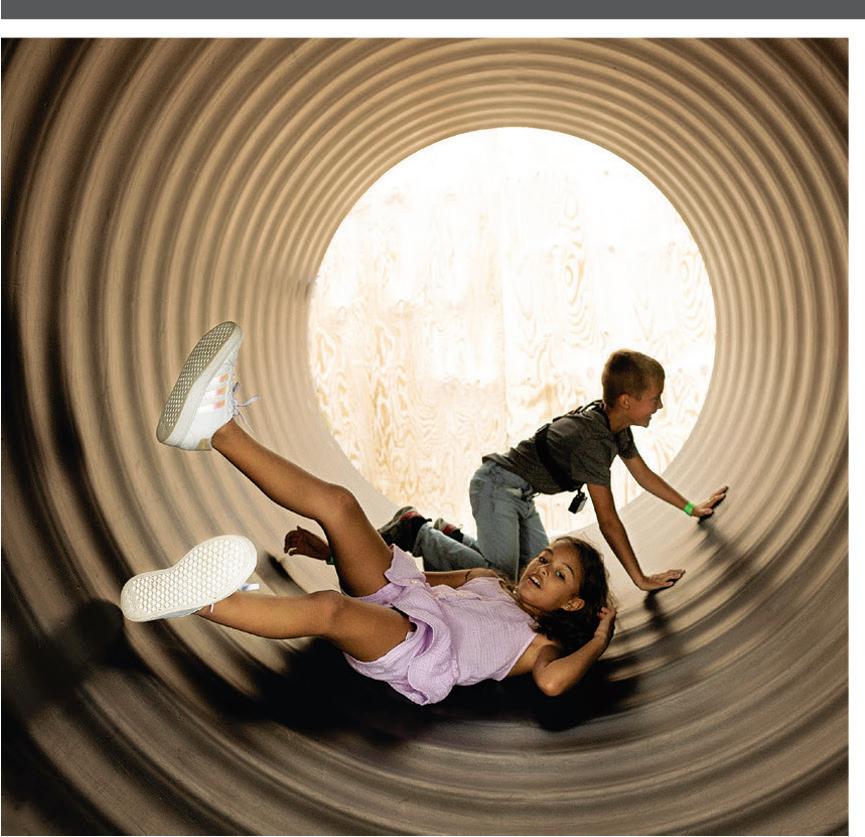 every issue
10 editor's letter
107 dining guide
A guide to the area's best eateries
128 gr gems
Apartment Lounge– an enduring community institution.
people + places
14 issues
Riverfront amphitheater plans progress.
16 spotlight
Couple sees success with Gold record for "Peaches."
17 profile
For the birds: hobbyists flock to Reeds Lake.
20 voice
"Chicken Scratch" author talks inspiration from a flock of hens.
look + feel
24 home
Couple's tastes combine in condo redesign.
26 wellness
Third generation takes the reins at Harvest Health Foods.
28 expert
A holistic approach to functional fitness at 8th Day Gym.
29 experience
Cherry Street: Kicking it on the cobblestone.
food + drink
98 table
The riverview bar that decided to become a restaurant.
102 create Celebrate Cinco de Mayo with this "delicioso" tortilla recipe.
103 cheers
Bob's Bar: Forget the flute. Try the Chambong!
104 must-try
Papusas and more – authentic cuisine from El Salvadore.
105 top picks
Beer gardens spring to life!
GYM ALFIELD REEVES FOOD STACY FEYER-SALO CAFÉ TYLEE SHAY 8 GRAND RAPIDS MAGAZINE • MAY/JUNE 2023
28 104 29 contents • may/june
Editorial
Managing Editor: Lisa Enos
Contributors: Ann Byle, Kelsey Dunneback, Sam Easter, Pat Evans, Kat Moore, Abby Poirier, Matthew Rothenberg, Tylee Shay, Pasha Shipp, Gil Stansell
Design
Creative Director: Lindsay Richards
Art Director: Keagan Coop
Senior Production Artist: Stephanie Daniel
Contributors: Bryan Esler, Stacy Feyer-Salo, Teri Genovese, Amanda Kamppinen, Johnny Quirin, Alfield Reeves, David Sparks, Tylee Shay, Ashley Wierenga
Sales
General Inquiries: advertising@hour-media.com
Account Executives: Nick Irwin, Maddy Gill, Haylee Mozug To Order Reprints: Receptionist – (616) 459-4545
Production
Production Director: Jenine Knox
Senior Production Coordinator: Jill Berry
Production Artist: Jonathan Boedecker
Advertising Coordinators: Helena Hill, Amanda Kozlowski
Graphic Designers: Jim Bibart, Kathryn Dave
Web
Digital Director: Nick Britsky
Digital Development Manager: Matthew Cappo
Digital Development Specialists: Jim Bowser, Marissa Jacklyn, Luanne Lim, Kevin Pell
IT Director: Jeremy Leland
Circulation
Audience Development Director: Gerilyn Wilson
Circulation Manager: Riley Meyers
Circulation Customer Service: (866) 660-6247
Marketing
Marketing & Events Manager: Jodie Svagr
Marketing & Events Coordinator: Jaime Presnail
Communications & Events Lead: Cathleen Francois
Marketing & Events Intern: Elassia Elias
Administration
Director Of Business Operations: Kathie Gorecki
Publishing and Sales Coordinator: Mikala Bart
Assistant Office Manager: Natasha Bajju
Senior Accounting Associate: Andrew Kotzian
Accounting Associates: Samantha Dick, Austin Schmelzle
GRMAG.COM 9
IT
Published By Hour Media CEO: Stefan Wanczyk | President: John Balardo Grand Rapids Magazine (ISSN 1055-5145) is published bimonthly by Hour Media. Publishing offices: 5750 New King Drive, Suite 100 Troy, MI 48098. Telephone (616) 459-4545; fax (248) 691-4531. General e-mail: info@ grmag.com. General editorial inquiries: editorial@grmag.com. Periodical postage paid at Grand Rapids, MI and at additional mailing offices. Copyright ©2023 by Hour Media. All rights reserved. POSTMASTER: Send address changes to Grand Rapids Magazine, 1965 E Avis Dr., Madison Heights, MI 48071. Subscription rates: one year $24, two years $34, three years $44, in continental U.S.; Alaska, Hawaii, Canada and U.S. possessions, one year $35. Subscriptions are not retroactive; single issue and newsstand $4.95 (by mail $7.50); back issue $7 (by mail $9), when available. Advertising rates and specifications at grmag.com or by request. Grand Rapids Magazine is not responsible for unsolicited contributions. Covering Grand Rapids Since 1964 www.grmag.com | info@grmag.com Publisher: Jason Hosko Frustrated with your web site's search results? We have ideas that work. For digital advertising solutions call 248-268-8026COMPASSMEDIA.COM
Next issue
Lakeshore getaways: From daytrips and glamping to the coastline's best beaches, BBQs and B&Bs.