DESTIN • FORT WALTON BEACH • SOUTH WALTON
YOUR LUXURY DREAM HOME AWAITS. 850.420.1959 WWW.MKCOASTALGROUP.COM REAL ESTATE TEAM CONTACT OUR OFFICE FOR MORE DETAILS: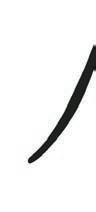 Shop online at TODAYSBOUTIQUE.COM Located in the Destin Commons by Belk. Look for our signature pink awnings! 4106 Legendary Drive, Destin (850) 837-5565 at Destin C m s Thank you for voting us BEST Women's Clothing Experience the fusion of fashion and art with Inoah USA
DID YOU KNOW? Visit our modern interior design center: 12170 Emerald Coast Parkway | Miramar Beach 850.269.1699 | idmidesign.com • We sell beautiful, high-quality furniture • We do full interior design work • We help you select from the ground up — new or renovations • We are an award-winning interior design firm • We have the most unique, sophisticated style • We are the only truly dedicated modernstyled showroom in the area

25 YEARS SERVING AWARD WINNING FOOD & WINE! Voted BEST Place to Bring a Date Grand Boulevard Sandestin 850.650.9820 VIN'TIJ FOOD & WINE
events departments Swizzle Destin Style Give Care Share Locale I Am Destin 39 57 69 76 78 Publisher Greg Alexander Associate Publisher Verla Price Publisher's Assistant Nicole Partridge Advertising Stephanie Alvarez Kristin Ammons Harmony Henry Verla Price Graphic Design Priscilla Atkins Brian Goins Patti Hall Art Director Priscilla Atkins Content Creator Anna McGauley Stockton Contributing Writers/ Photographers Alicia Noble Tyler Noble Nicole Partridge Kay Phelan Harley S. Sampson, Jr. Anna McGauley Stockton Mayor Bobby Wagner VIP Founder Jeff Watson VIP Destin Magazine Staff Volume XX • Issue V Walton Area Chamber of Commerce 7th Annual Awards Gala ~ Whimsical Wonderland 17th Annual Chi Chi Miguel Throwdown VIP Destin Magazine Cover Reveal Party Pearls & Prosecco 7th Annual SOF Missions Destin Gala The Leadership Panel Emerald Coast Tatissa Foundation Okaloosa Suicide Prevention and Support Dinner Benefit American Spirit: A Fundraising Event for Victory Village Aletha's Legacy - 4th Annual Sunset at the Beach Pedro's Tacos & Tequila Bar Ribbon Cutting Arnie Hart Juried Student Show & Art Faculty Exhibition Destin Chamber Business Before Hours MKAF Concerts in the Village: Post Modern Jukebox 15 19 25 28 33 36 43 46 51 54 62 65 72 Business Profile: Realty ONE Group Emerald Coast Pets & Their People 22 48 Morag & Kevin Rosa at VIP Destin Magazine Cover Reveal Party on the cover Photography by Kay Phelan 8 | VIPDestinMagazine.com features contents Be on the lookout for our VIP
Ambassadors,
&
at area events.
Destin
Joe
Lea Capers,
WWW.LIVEOAKFIBER.COM
BETTER INTERNET FOR A STRONGER COMMUNITY.
BUILDING