PENSACOLA • PENSACOLA BEACH • PERDIDO KEY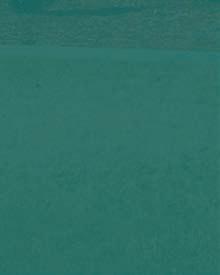 Youcouldbeeligible forrebateson: Efficientheatingequipment Insulation AirSealant GasWaterHeaters EnjoyyourHometothe EnjoyyourHometothe FullestExtent! FullestExtent! Have you noticed your energy bills starting to Haveyounoticedyourenergybillsstartingto stack up more than they had before? It may be stackupmorethantheyhadbefore?Itmaybe time to get an energy audit on your home. You timetogetanenergyauditonyourhome.You may even qualify for rebates! mayevenqualifyforrebates! Give us a call today to set up for your Giveusacalltodaytosetupforyour free free whole-home energy audit! whole-homeenergyaudit! 850-203-0998 - ParadiseHomeServices.com 850-203-0998-ParadiseHomeServices.com Getafree energy audittoday Getafree energy audittoday
Christian Healthcare: being Christian-based is critical in our mission to provide the highest quality healthcare. Residents will enjoy our optional daily bible study, Sunday church services and Christian sing-a-longs.
Affordable Prices: All Inclusive: 3 meals, snacks, medication management, housekeeping, activities, cable, wi-fi (no hidden cost).
Highly Trained Staff: specially for dementia residents, 24/7 assistance and care. As well as fully functioning security cameras inside our facility to enable WMC to remotely monitor our residents ensuring their health and safety.
Convenience: to hospitals, shopping centers and restaurants
Financial Programs: VA, long term, and others
Daily Living Assistance: Along with individually assisting in personal hygiene, our housekeeping staff does an incredible job to ensure cleanliness. Each member of our staff is also trained to accommodate the needs of difficult behaviors.
Beautiful Surroundings: A calm mind begins with peaceful surroundings. Our landscaping crew does an outstanding job of maintaining our lawns and foliage. Relax both inside and out where fresh air is accompanied by beautiful resting areas.
Casie Harris
WWW.WINDERMEREMC.COM 850.477.1600 · 7901 KIPLING STREET, PENSACOLA, FL 32514
Schedule a Tour Today! 850.477.1600 Meet our Windermere
"Taking Care of ose Who Took Care of Us."
Family Owner/CEO
Tyrah Young Marketing Director
Shevonne Brown Administrator
Synthia King Assistant Administrator Teresa Moffett Healthcare Coordinator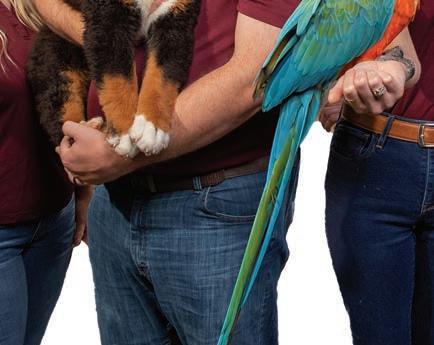 Family Owned and Operated 6235 N. Davis Hwy Pensacola, FL 32504 (850) 637-1123 PetlandPensacola THANK YOU FOR VOTING US BEST PET STORE 6 YEARS IN A ROW! 415 Mary Esther Cut Off NW Fort Walton Beach, FL 32548 (850) 796-2424 PetlandFortWaltonBeach Come Play with Our Pets
events departments contents Green Perspectives Swizzle Coastal Cuisine Style Give Care Share Locale I Am Pensacola 18 28 48 58 64 68 74 Publisher Greg Alexander Associate Publisher Verla Price Publisher's Assistant Nicole Partridge Advertising Stephanie Alvarez Harmony Henry Kristin Moffitt Verla Price Anna McGauley Stockton Graphic Designers Patti Hall Alicia Noble JT Pearce Art Director Priscilla Atkins Content Creator Anna Stockton Contributing Writers/ Photographers Steve Black Kevin Houghton Carter Lackey Nicole Partridge Anna McGauley Stockton VIP Founder Jeff Watson VIP Pensacola Staff Volume VIII • Issue III Believing in Girls Gala - A Night of Dreams Krewe Parade A er Party Cordova Mall Ball 2023 Nonprofit Summit Krewe Of Pierrettes Mardi Gras Ball 2023 Communi-Tee Cup Tournament PSO Guild Celebrating 50th Anniversary Pawdi Gras AlltogetHER Businesswomen's Event Chappie James Museum 2023 Annual Gala Fundraiser Krewe of Avant Garde 40th Anniversary Pirates of Lost Treasure Mardi Gras Flotilla Fat Tuesday Celebration 11 15 21 26 30 33 39 45 50 55 61 66 71
6 | VIPPensacola.com Suze & Brian Finger at Believing in Girls Gala ~ A Night of Dreams on the cover Photography by Kevin L Houghton Business Profile: Arcadia Senior Living Pace Business Profile: Crescent Luxury & Financial Profiles Florida's Volatile Prosperty Insurance Market 24 36 43 52 features
Be on the lookout for our VIP Pensacola Ambassadors, Shelley & Steve Black, at area events.
certified • licensed • insured Chimney Sweeps Pensacola, FL SPRING CLEANING? Don't forget your chimney! Contact us today! 850.749.2279 arcchimney.com | /ARCChimney Thank you for voting us BEST Specialty Cleaning & Customer Service! Chimney Cleaning, Chimney and Fireplace Inspections, Chimney Pressure Washing, Waterproofing, Leak Repairs, Chimney Caps, Dampers, Custom Chimney Caps, Animal Removal, Gas Log Maintenance, Gas log installation, Fireplace Installation, Fireplace and Chimney Restoration, Liner Installations Don't forget, we do dryer vent cleaning too!!!