3 minute read
Bring On The Nyama Choma!
There's a barbecue and then there's nyama choma. There's nothing like roasted meat from your favourite local. From the aged grill that has seen plenty of cuts flipped on it to the tables that remain the same since your father (and his father) sat on them, everything at your local nyama choma joint contributes to the ambience and the way you experience the food. We happen to know of a few nyama choma joints where you'll get value for your money.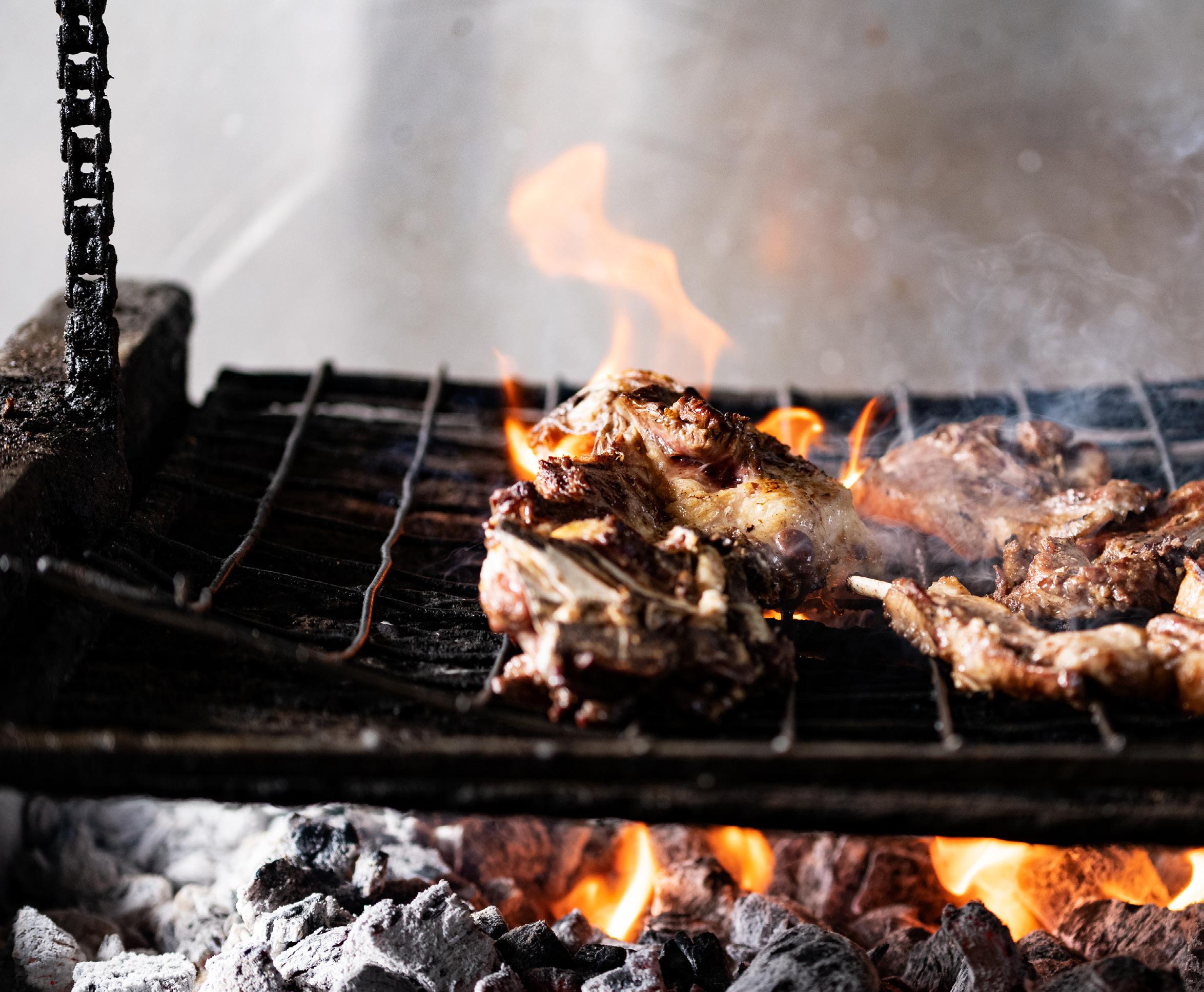 COCO JAMBO
Coco Jambo first started off as a single neighbourhood choma spot where people could meet for drinks and discuss events over nyama choma straight off the fire. Like any nyama choma joint, Coco Jambo features friendly staff and comfortable seating both indoors and outdoors. Hideaway from the sun or rain in a quirky hut and sip on cool drinks from their well-stocked bar as you dig into their expertly roasted nyama choma.
ROAD HOUSE GRILL
This iconic Nairobi spot is a melting pot of different people. From office parties to casual catch up lunches, the nyama choma at Roadhouse has brought many people together to enjoy their delicious pork that is marinated in honey and soy sauce with a kick of chilli. You can't go wrong with their dry fry beef or goat either. We suggest clearing your afternoon because the friendly atmosphere will ensure you don't leave long after you've finished your food.
RIB RACK'S
Located at Karen Hunters One-Stop Center, this spot has risen in popularity thanks to the demand for good nyama choma. When we asked around the first thing we mentioned was their pork and it lives up to the hype. Pass by on a casual Saturday afternoon to have your tastebuds blown away by their expertly roasted meat. You might have to leave your car behind because the spot is so popular that there is hardly ever parking!
NJUGUNA'S
There is a reason this is a popular nyama choma spot. From 11 am, the kitchen is full of pots boiling over with freshly cut meat, potatoes and greens while the grill billows angrily as it prepares finely cut pieces of goat and beef for the lunchtime customers who devotedly show up from 12 noon. All you need to enjoy the choma here is a side of green chillies, a cold beer and a large appetite because you won't be able to have just one round of meat.
THE PORK PIT
This tiny choma spot has been around for some time but has recently become popular thanks to BBQ enthusiasts who posted their love for the delicious menu offerings. They may not have gone big on their deco but they concentrated all their effort into making sure each plate of dry and wet fry comes out tasting so good that you bring more people with you to try it over and over again.
HONOURABLE MENTIONS
THE BBQ PIT
You can't go wrong with simplicity and the people at BBQ Pit who understand that when you're looking for a good nyama choma joint, it's the food that speaks for the place. Besides the nyama choma, you can also enjoy their tandoori chicken with garlic chips.