NEW PRODUCT DIGEST Avaluable source of referencefor theUKGardenTrade AUTUMN 2022
issues
The 2021 of theGIMA almost 11,300 times by readers in over70countries around the world with an average read time of over6minutes. This combined with the 6,429 openings of thee-newsletter version means the GIMA NewProduct Digesthelped over 17,500 potentialbuying opportunities during 2021.
gardentradenews.co.uk
Afteranother interesting year,itlooks as though we areheading back towards asense of normality.The heady days of the 20/21season inevitably ranout of steamand normal trading patterns resumed as the world opened up to us onceagain, with weather extremes attempting to hinder anyfurther growth beforeitevenhad chancetobegin. On topofthis, macro-economic factors have also continued to cause challenges and wrinkles in the supply chain remain problematic. It's alot to takeinbut it's certainly not all doom and gloom. Farfromitinfact! Manybusinesses are still trading up on 2019 and we have every reason to remain optimistic about whatthe futureholds forour industry Gardening and garden centresare continuing to benefit from arenaissance as amateur and experienced gardeners continue to waxlyrical about the wealth of benefits thatgardening has to offer, with the home and garden continuing to be asanctuary formany.
2GIMA NEWPRODUCT DIGEST AUTUMN2022 INTRODUCTION
As we look ahead to 2023, we have teamed up with Glee andPotting Shed Pressonceagain to getour members' newproduct news outtoasmany retailers as possible,sopleasetakea lookthroughthisunique publication to find outwhat'sonoffer fornextseason.
Welcome to the 2022 Autumn Edition of the GIMA NewProduct Digest.
We were pleased to be able to bring backour Innovators Seed Corn Fund this year,and you'll find this year's winner –Qwickhose from Rivendale Products featured on page 39.
Jenny Douthwaite GIMAPresident 2022/23
Advice &information for garden centreprofessionals
With the newdateline forthe annual Gleeexhibition,I'm sure manyretailers willstill be using this time to source newproductsand innovationsto stock in the coming season, and that's exactly whatour NewProduct Digest can inspireyou with.I'm pleasedtosee thatGIMAmembers have continued to invest in R&D, and once again come up trumps. In this publication, you'll find lots of newsustainable solutions, inspired packaging ideas andbrilliant merchandising foryour stores.
On behalf of GIMA andall its members mayI thank youfor your continued support and we lookforwardto working with as many of youas possible next year
Products to boost sales in 2023
Digesthavebeenviewedon-line
GIMA Poulton geraldine@gima.org.uk Wetherley-Mein colin@gima.org.uk
Director VickyNuttall vicky.nuttall@gima.org.uk GIMA Administrator Geraldine
Ltd TheWhiteHouse,High Street, Brasted, Kent TN16
TheGIMA
THE GIMA Awards 2022 takeplaceonThursday20th October 2022 at Celtic Manor,Newport,
Tel:
GTNTEAM Editor Trevor Pfeiffer trevor@pottingshedpress.co.uk Advertising Sales Alan Burdon Alan@pottingshedpress.co.uk Digital Editor Neil Pope neil@pottingshedpress.co.uk Design &Production AT Graphics Ltd www.atgraphicsuk.com KirstyCraner –Design Alun Jones–Production Manager The
GIMA 1JE 01959 564947 No.3734025
CO NTENT S
NewProducts Digest Autumn 2022 has been produced and published on behalf of GIMA by the GTNteamatPotting Shed Press. Potting Shed Press Ltd DairyDrove Thorney Peterborough PE6 0TX Tel01733 775700 www.gardentradenews.co.uk
Wales. Forlatebooking availability please visitwww.gima.org.uk Abacus Cards 4 Ames -Apta 5 Ames -Kelkay 6 Ames -LaHacienda 7 Bermuda 8 Bloomin Amazing 9 Burgon &Ball 10 Capi Europe 11 Carbon Gold Ltd. 12 Charles Taylor Trading 13 Deco-Pak 14 Durstons 16 elho 17 Empathy. 18 Evergreen Garden Care. 19 FireDragon 20 Flower-Gro. 21 Forest Garden 22 GPlants Ltd. 23 Glee 24 Growth Technology 26 Handy Distribution 27 HJ Hall 28 Honeyfields 29 Hortiwool 30 Johnsons Seeds 31 Lava-Lite. 32 Leon Boots 33 Melcourt 34 Mr Fothergills 35 Patio Black Spot RemovalCompany. 36 PotMate. 37 Primeur 38 Primus 39 Qwickhose 40 RocketGro. 41 Rollins Bulldog 42 SBM LifeScience. 43 Southern Trident 44 Spear &Jackson 45 STVInternational 46 STVInternational 47 TheReal Soil Company. 48 Vitavia 49 Vitax 50 Woodlodge 51 Westland Horticulture. 52 Woodmansterne 54 Zest 55 GIMA Awards 2022 56 There'sstill time to book your placeatthe GIMA Awards GIMA3 NEW PRODUCT DIGEST AUTUMN 2022 CONTENTS
GIMA Membership Ambassador Colin
info@gima.org.uk www.gima.org.uk RegisteredinEngland
Capturegreater sales from 'Fans' of these three legendary BBC television programs.
"One of our best-selling spinners. Customers often pick up four or five designs at atime...great price too!"
Our nationwide area manager team offer UK wide full support.
As afamily business based in Suffolk Abacus arecommitted to using sustainablepractices.
•Wepack our cards without the use of plastic.
•Weplant atreefor everyorder received usingEcologi. Further reinforcing our commitment to the environment.
These very special greeting cards are supported by ahuge U.K. fan base following the decades of programming by the British Broadcasting Corporation, they areall 'household' names and watched weekly by millions of avid fans and followers.
ABACUS CARDS
What our customers say; "Animal cards already sell well for us. However,salesofthe BBC Springwatch brand aresignificantly higher than others in this type of card"
BBC Countryfile,arange of stunning, country-themed photographic cards inspired by the BBC TV programme. Each design features interesting information on the reverse of the card, written by the Countryfile team. BBC Countryfile hit our screens in 1988 so that's34years of programming promoting country,farming, produce and more! Creating ahugefan base that the TV show now even has physical country shows across the U.K!
4GIMA NEW PRODUCT DIGEST AUTUMN 2022 Abacus Cards T01638 569 050 www.abacuscards.co.uk
BBC Gardeners' World astriking collection of photographic gardenthemed cards inspired by the longstanding TV programme. Presented in asquareformat, the designs feature relevant information, facts, or gardening tips on the reverse of each card. BBC Gardeners' world first hit our screens in 1968! That's54years of BBC programmingand gardening excellence for gardening fans.
BBC Springwatch astunning photographic collection capturing nature at its best, featuring stunning shots of British wildlife. BBC Springwatch first hit our TV screens in 2005 and had been a huge hit in Spring, Autumn and Winter ever since! 17 years on our televisions.
•All our cards areprintedinthe UK in Nottinghamand distributed from Suffolk keeping our carbon footprint low •Our cardsand envelopesare made from FSC sustainable forests.
Get in touch, we'd be excited to work with you to increase your cardsales.
Improve your cardsales with BBC household names from Abacus Cards.
The full collection and display stand is only available exclusively from Abacus Cards. We launch fresh new bestsellers every six months to ensureyoursales and interest from your customers is high.
APTAUK
Amongst the new lifestyle-driven introductions will be ranges within Apta'sLightweight offering as well as exciting new colours within the leading JC&CoWalworth brand.
JC&CoWalworth -traditional consumers will also be catered for within the new JC&CoWalworth sub-brand. These collectable planters areinspiredbyFarrow &Ball colours and mainstream changes in front door décor,providing strong impulse buy potential when displayed in-store.
GIMA5 NEW PRODUCT DIGEST AUTUMN 2022
Apta –arenaissance is coming
Seagrass Boule –featuring ahyper realistic rattan weave, and available in three colourways –Natural, Oyster Grey &Aqua –this new collection is inspired by current interior trends wherea move towards natural materials and softer lines take centre stage. This collection makes it possible to recreate the look of seagrass planters with ultimate weather protection.
Lariat –anotherhyper realistic material is presented within this new offering. Mimicking the look and feel of coiled rope,the Lariat range offers another option to extend indoor décor schemes into outside spaces.
Olympia –combining open square weave with distressed stone effect Olympia is perfect for both contemporary and classic garden styles. Twocolour ways –Antique Sand
Find out more, including accessing the 2023 Apta Brochure, at www.apta.co.uk or by calling 01233 621090. Apta is part of the AMES UK family of brands. Find out moreatwww.ames-uk.com
New Apta innovations:
Two-Tone Granito –already ahugely popular range, the Granito range has been updated for 2023 to include a sleek two-tone design. Manufactured from composite material, these long-lasting larger size planters are designed to provide impact.
Prominent pot brand, Apta, is witnessing arenaissance with a number of exclusive new products entering the market ahead of the 2023 season.
AMES -APTA
and Antique Black –are supported by four sizes, making them the perfect multiple purchase option for consumers wanting to mix and match their look.
Find out moreatwww.ames-uk.com
6GIMA NEW PRODUCT DIGEST AUTUMN 2022
Whether filling agap in the offering based on colour,size or enhancing the product hierarchy,retailers can trust that Kelkay'slatest offering –made up of decorative and horticultural aggregates, rockery and paving -will fulfil the needs of both the retail setting and discerning shopper.Each new introduction is the result of adedicated six-month long, four-step 'go to market' process, and it is only those which survive this detailed process that make the step from concept to reality.
The new season sees afresh newlook across Kelkay'sentirehorticultural
Anew season, anew Kelkay
Find out more, including accessing the 2023 Kelkay Brochure, at www.kelkay.co.uk or by calling (01405) 869333. Kelkay is part of the AMES UK family of brands.
AMES -KELKAY
•Panda Pebbles (25 –40mm) –jet black and purewhite pebbles create amix perfect for monochromatic, eyecatching schemes. Suitable for use on borders, beds, rock gardens or as a pot topping.
•Black Slate (20 -40mm) –dark grey and black slate remainsa popular choice in gardens of all styles, making this latest addition to the Kelkay portfolio as must-have for any retailers
Horticultural range revamped for 2023
All new products will be available in large and bulk bags. The On-Pack recycling label highlights the packaging's100% recyclable and 30% recycled material usage credentials, helping to improve end user clarity at the point of sale.
New aggregate leading the charge in 2023 include:
•Candy Fusion (14 –25mm) –this on trend colour and finishcombines pink,greyand white chippings for acontemporary take on traditional gravel. Suitable for driveways, paths, patios, rockeries, borders and beds.
•Alaskan Mix (16 –25mm) –a combination of grey and white tones creates asubtle yetfresh look for this gravel mix. Suitable for driveways, paths, patios, rockeries, borders and beds.
portfolio. After extensive market research, Kelkay have moved away from the RHS brand in order to offer packaging and POS solutions that support the customer buying process. The new offering features six core products in large packs and handy bags, all of which will benefit from new packaging which provides the wellrecognised Kelkay brand look and feel. Adorned with concise iconography to efficiently display each product's benefits and usages, all new bags will be printed single-sided for improved visibility.The full rangewill also be supported by complementary point of sale with QR codes that direct shoppers to dedicated and highly informative web pages.
Made up of three sub-categories –Easy Fountain, Impressions and the RHS range –LaHacienda'swater feature portfolio has something for every garden, from traditional cottages to sleek, urban spaces. The expectation is that water features will continue to grow in popularity as consumers are increasingly searching for simple ways to create an atmosphereoftranquillity outdoors, with water features taking centrestage within this. From increased awareness of the benefits of being surrounded by the gentle trickling sounds of water,toachieving instant garden art, water features arefast becoming amust-have. 2023 highlights include:
Find out more, including accessing the 2023 La Hacienda Brochure, at www.lahacienda.co.uk or by calling (01285) 762060. La Hacienda is part of the AMES UK family of brands.
·Cairo –aclean and modern firepit, wheresimplicity is key.Noassembly
Always at the forefront of trend-led outdoor heating solutions and stylish water features, the La Hacienda offering has been updated ahead of the 2023 season to help retailers maximise the ongoing demand for products that enhance the outdoor living experience.
GIMA7 NEW PRODUCT DIGEST AUTUMN 2022
Find out moreatwww.ames-uk.com
trends and benefits from two heat settings with amaximum output of 2,100W for real warmth
WATERFEATURES
FIREPITS
La Hacienda Brochure
·Santorini –this 3-in-1 MultiFunction Table, Firepit &Cooking Grill is perfect for when space is at apremium. Featuring agreymarble effect finish, the Santorini taps into the ongoing popularity of grey within the home and garden.
In electric heating, La Hacienda has brought to market several new styles in anticipation of asignificant consumer shift to this style of heating as gas heating solutions becoming more expensive consumers arelooking for more cost-effective solutions. 2023 highlights include:
ELECTRIC HEATING
required and ready to use straight out of the box. Cairoisaninstant feature piece in any garden to help extend the cooler nights.
AMES -LAHACIENDA
·Milan –this stunning design mirrors interior trends as seen in coffee table design. Adeep firebowl allows for copious fuel loading, enabling increased heat output.
New firepits draw upon current interior aesthetics to create an offering that seamlessly blends the indoors and outdoors with sleek new designs further enhancing the La Hacienda better/best offering. 2023 firepit highlights include:
·Industrial Tabletop Heater –an industrial styled premium product, this new tabletop heater replicates interior
·AngoFalls –inspired by the bestselling Granito planter range by Apta, new Ango Falls is amodernstyled water featurethatisrepresentative of AMES UK'smission to provide more cohesion across the full brand portfolio.
Ignite your 2023 sales with La Hacienda
"MY FIRST POND KIT"
Position the PVC liner in the hole, stretch it out and remove any creases for aneat finish. Use slate or large rocks to supportthe liner and create a natural edge.
EASY TO SET-UP
Pond dipping fun for all the family
Bermuda WaterGarden Products Ltd
Step 1 -Find asuitable location with partial shade but not underneath atreebecause this will accumulate debris. Dig aholeand remove any loose stones or sharp rocks that couldpuncturethe PVCliner Shape the hole to create agentlegradient which will encourage wildlife to enter the pond.
Bermuda was purchased in late 2017 by Evolution Aqua Ltd. Today thanks to their superb expertise and extensive product range, Bermuda have managed in this very short time to re-establish itself as the must stock water gardening brand.
For moredetails visithttps://bermudawatergardens.com/ my-first-pond-kit/
Step 5 -Add the barley straw once the pond is complete as this will provide anatural and safe way to reduce green algae.
NEW Product Of The Year winner at GLEE 2022, The Bermuda My First Pond Kit includes some of the key products needed to create their pond.
BERMUDA
Step 6 -Now let the pond establish and you will be amazed at how quickly this new featurewill attract native wildlife. Use your net and magnifying glass to carefully explore your naturepondand learn all about these fascinating underwater creatures with the pond dipping booklet included.
8GIMA NEW PRODUCT DIGEST AUTUMN 2022
Mr Phil Jolly,SalesDirector, Bermuda Water Garden Products Ltd.
WHATISMYFIRST POND KIT?
Children of all ages love being outdoors, exploring and learning about wildlife. My First Pond Kit helps them interact with naturebycreating their very own small, natural wildlife pond.
My First Pond Kit is the first product in what will be anew range of pond kits expertly put together to provide the family with fun and interaction whilst learning about nature.
BERMUDA AWARD WINNING
•Create asmall, naturalwildlife pond •Helps children to learn about nature •Identify pond life, insects and bugs
Step 2 -Make suretolayer the hole with either sand or soft fleece as this will protect the PVC pond liner in the ground.
Step 3 -Connectthe pump to create an attractive fountain which will also add vital oxygen to the pond.
Introducing an innovative pond kit for the family to interact and learnabout naturewhile having fun!
Step 4 -Use marginal and pond plants to create an attractive ecosystem, such as Hippuris vulgaris and Mentha aquatica as they arefast growing, absorb nutrients and provide shade and retreat for underwater creatures.
The tap water conditioner will remove any harmful chlorine, making the tap water safe for wildlife.
The kit includes 2.5m x2mPVC Pond Liner,a1000lph Fountain Pump, TapWater Conditioner (250ml), Barley Straw Bale, aPond Net, Magnifying Glass and aPond Dipping Guide Book to help identify all the minibeasts that could start to live in their pond.
Tel: +44(0) 7500 444076, Email: phil@bermudawatergardens.com
ABOUT US
The conclusion was that as well as being afirst-rate mulch, when mixed 50:50 with soil or compost, Bloomin Amazing has proven to be perfect for planting out shrubs and bedding plants, filling raised beds and raising vegetables.
RRP £6.49 50Litres
Bloomin Amazing waslaunched in March 2018 and at GLEE later the same year won the Best of British and GIMA Innovators awards, since when it has become firmly established as the UK's leading organic soil enricher and mulch. From astanding start just three years ago, Bloomin Amazing is now found in over 400 garden centres across the UK and consistently features in the GTN top 50 Best Sellers lists.
Earlier in 2022 the team behind Bloomin Amazing explored the potential use of their digestate as amaterial for inclusion in peat-free products. Sponsored by Bloomin Amazing, Rachel Greenhill, aPhD student working at the University of Sheffield, looked closely at the physical and chemical properties of digestate mixes, and widely explored their use in arange of fully replicated growing trials.
We say, if you have soil, all you need is Bloomin Amazing! Bloomin Amazing may be overlooked by gardeners who are encouraged to use bark based products for mulch and multi purpose compost for all their other growing needs It suppresses weeds, conditions the soil, provides slow release, readily available nutrients, and does a great job of retaining moisture in the summer as well as protecting plants over winter. On top of all that it deters slugs AND worms love it!
With the consumer ban on peat now confirmed for 2024, there'sbeen arush to find good alternatives for use in growing media and compost. It'swidely accepted that therewill be no single universal replacement for peat and work is underway all over the country to find reliable and sustainable alternatives.
To support our customers, we will happily credit garden centres with 10 FREE bags on a 7 pallet order to give to their key staff to try a bag at home
BLOOMIN AMAZING
GIMA9 NEW PRODUCT DIGEST AUTUMN 2022 Bloomin Amazing West Country Soil Improvement Ltd., Rainbarrow FarmADPlant, Martinstown, Dorchester,Dorset, DT2 9JF.Tel. 01305 889525 www.bloominamazing.com
Our advice to garden centres is to encourage all their staff to try Bloomin Amazing in their own gardens it's the best way to see just how brilliantly it does its job They can then go ahead and recommend Bloomin Amazing with total confidence
Bloomin Amazing –agreat newalternative to inferior peat replacements?
&Ball
New RHS stainless tools are perfect for planting
HIGH QUALITY, STYLISH DESIGN
Stylish and functional: new Sophie Conran
Planting continues to be the top-selling category of stainlesstools, with trowels and spades leading the way Extending planting choices for gardeners, four newhand tools for planting join Burgon &Ball's flagship RHS-endorsed range,along with the addition of asmall spade and fork to the digging range.There's the perfect planting tool forevery garden, and forevery gardener –and all with the reassuranceofalifetime guarantee
Why is planting so strong?
Planting is auniversal and favourite activity acrossall types of gardening. With the rising cost of living, planting to grow edibles remains especially buoyant.
Gardeners mayhavekitted themselves out overthe lastfew years at home, but these newRHS-endorsed planting tools offer design so stylish, shoppers will want to add them to their collection -eveniftheyalready ownplanting tools.
join two of Burgon &Ball's top-selling ranges
Burgon 01202 ideas for categories for
684141 sales@burgonandball.com New
Useful, stylish tools and accessories continue to drivesales in both Garden and Gift categories. Theselatest additions to the Sophie Conran for Burgon &Ball collection tick all the boxes in terms of design and practicality Newgalvanized indoor watering cans and agalvanized seed organiser tin pick up on the ongoing 'Modern Rustic'trend Adding to the line-up of gift-boxedtools, anew heart-shaped trowelisathing of beauty,designed to makeplanting apleasure.
in-demand
2023*. *New products available early 2023.
Thankstothe Capi Rain barrels, available in 130L,250L and 400L,you will not only add abeautiful andpractical productto your garden, but youwill also contribute to biodiversity.
Biodiversityistop priorityatCapi Europe. Thankstoour biodiversitycollection everyone will be able to makea contribution to nature. Our functional, design products will help youfind theperfectwater solutions to helps birds, bees and butterflies.Together we will work on aricherbiodiversity. Will youjoin us?
Scan this QR code to go directly to theCapi website!
Biodiversity Hive
The climateischanging andthe weather is becoming more extreme. Thereare moredayswithheavy and prolonged rainfall. And at thesame time, there aremoreperiods of sustained heat and drought.This has manyadverse consequences. To help maintain awater friendly garden, Capi has developed severaldesign rain barrels.
Together we take careofnature.
The Capi Hivebiodiversitycollection has acool, geometric design anddue to the smartclicksystemonthe back, youcan easily mixand match them together to create afull biodiversity mansion in your garden.
Rain Barrel -400L
MatMix& NEch W
This year'sXala collection is expanded with 4new indoor watering cans. Functional andiconic watering cans in small sizes, so youcan wateryour indoor plants easily.Remarkable models that combine convenienceand design in a luxurious way. Availablein4colours.
Newinthe Capi Rain barrel collection is the 400L version (as pictured). This barrel is 139cm high, has aluxurious metal tap andhas room on topto placeyour favouriteplants.
Capi for Biodiversity
RKBLR1183- Rain barrel Rib250L
This line consists of abutterflyhotel, a bee hotel, twobirdhouses, aplanter, apeanutbutterhouse, andawater bowl. This collection is made from 100% recycled materials.
Xala watering
Rain barrels.
Carbon Gold'senriched biochar products areFSC certified and Soil Association Approved for organic growing. The addition of biochar to your soil will not only improve structure, aeration, water-holding capacity,and nutrient retention promoting ahealthier moreresilient soil but it also sequesters (locks) carbon into the ground, so it is beneficial to both your plants and the environment.
CARBON GOLD LTD
Carbon Gold Einfo@carbongold.com T+44 (0)117 244 0032 PO Box 270, Clevedon, BS21 9DN
Carbon Gold, Growing Better
2022 has been abusy year for Carbon Gold, having first been granted the Royal Warrant by HRH The Princes of Wales earlier in the year and then followed up with BCorp's"Best forthe World 2022 Environment" accolade, following the completion of astringent recertification process that takes place every three years.
We areveryproud of these achievements and our environmental credentials so wereveryexcited to launch two new lines to our range of enriched biochar-based products earlier this year to further help gardeners and growers improve their soil along with their own environmental impact.
12 GIMA NEW PRODUCT DIGEST AUTUMN 2022
Biochar Houseplant Booster -House plant soil becomes depleted and exhausted if it is not nurtured; our Biochar Houseplant Booster has been specially formulated with our biochar,thathas been enriched with all the natural biology and fertiliser to bring your house plant'ssoil back to life. If the plants soil microbiome is healthy and vibrant then this is reflected inahealthy plant. Biochar also has wonderful water holding capacity and so that means that you will not have to water your houseplants as much as the biochar will act like mini-reservoirs.
Biochar Compost Rejuvenator is agame changer! If your old compost is "spent" then thereisnoneed to throw it away and replace it each season! Now you can breathe new life into it by mixing in our Biochar Compost Rejuvenator keeping it going for longer.Fertility is acombination of nutrients and avibrant healthy soil microbiome. Both areexhausted after aproductivegrowing season but by adding Biochar Compost Rejuvenator you can get the soil microbiome up and running again as it provides the much need boost of nutrients and fertiliser.This 1litretub is
enough to rejuvenate up to 70 litres of tired compost. The 1 litre, recyclable tub is less space hungry in storeand being so small and light, much moreconvenient for your customers.
DELIVERED AND ASSEMBLED OPTION
New Innovation from Charles Taylor
Charles Taylor not only manufactures outdoor seating it has afantastic range of garden planters and herb boxes "The Grow It Range"
GIMA13 NEW PRODUCT DIGEST AUTUMN 2022
Charles Taylor is the UKs leading manufacturer of outdoor wooden garden furniture, Also to complement this range they have an innovative garden swing and arbour range-The Black brook series.
From ahumble beginningnearly adecade ago Charles Taylor has grown rapidly with gaining agrowing sector sharewhich demonstrates their strength in the market today
Charles Taylor prides itself in afashionable range which provides the selling edge on its competitors. RichardBall Director "The two directors come from aretail background which is reallyimportant, You can have the nicest and best product in the world, However if you do not have arealistic selling price and route to market it becomes irrelevant"
Charles Taylor Trading Limited Unit 1Station Road, Cheddleton, Leek, Staffordshire, ST13 7EE 01538 361382 https://www.charlestaylortrading.com
UK MADE
CHARLES TAYLOR TRADING
100% STOCK LEVELS
Charles Taylor has aniche in the market place where they manufactureall of thereproducts themselves. They arenot in the hands of fluctuating shipping costs and supply chain issues. They offer 100% stock levels and can also provide aunique Drop ship service which not only delivers but assembles as well.
This range offers great value and with approximately fifty different alternatives SKUs, The retailer can offer a range with various options available
The range includes Glasglo, translucent pot topper stones and cobbles made from recycled televisions; EcoStone Rubber Chippings, which give new life to former tyres which arerecycled into chippings for weed suppressant mulch; and EcoStone Seashells, sourced from awhelk
14 GIMA NEW PRODUCT DIGEST AUTUMN 2022
DECO-PAK
Keeping the home fires burning this winter
as netted traditional and hardwood logs, with kindling, Quickfirelogs, firelighters and wood logs completing the offering.
Making moresustainable choices
Deco-Pak'sEcoStone range raises the bar when it comes to sustainability,transforming waste materials once destined for landfill into decorative aggregates that meet the latest design trends.
Deco-Pak www.deco-pak.co.uk or call 01422 204 394.
With the UK in the grips of acost-of-living crisis, and energy prices continuing to rise, Deco-Pak has invested heavily into its winter fuels offering as this category is set to become moreessential than ever.Providinga complete one-stopshop, garden retailers need to look no further to find the perfect supply partner for their winter fuel needs.
Offering excellent value for money,Deco-Pak'swinter fuels range includes smokeless coal in 10 and 20kg bags, as well
Year-round profitability with Deco-Pak
Adding additional value this winter,Deco-Pak also offers Rock Salt to help consumers traverse icy winter days. Sledges and snow shovels arealso available, all of which are available for quick delivery for when the harsh Great British winter hits.
Supporting EcoStone'sgreen credentials, Deco-Pak has also increased the recycled content of its packaging (currently upto 50% +) whilst ensuring the packaging remains recyclable at the end of use.
DECO-PAK
GIMA15 NEW PRODUCT DIGEST AUTUMN 2022
processing factory to create pots and terrariums dressing and natural slug control solutions.
With timeless and creative point of sale, stocking DecoPak provides consumers with acohesive message season
after season, whilst create aspirational displays that work on visual triggers to drive up the average basket spend by building consumer confidence.
Find out more To findout moreabout Deco-Pak'sleading product portfolio please visit www.deco-pak.co.uk or call 01422 204 394.
Merchandising designed to sell
It'snot just packaging that has had aDeco-Pak environmental makeover.The company'sPOS has also been updated to include increased recycled and recyclable material, with morechanges set to be introduced in the coming months as the company strengthens its GIMA Plastic Packaging Pledge, which sets out guidelines to reduce areliance on plastics across the board.
Durstons www.durstongardenproducts.co.uk 01458 442688 DURSTONS
Durston Garden Products' peat-free pledge
The final piece of the peat-free puzzle is amulti-purpose compost under Durstons' Manor Farm brand. Asuper value, eco-friendly compost, Manor FarmMulti-Purpose Compost Peat Free contains all the nutrients needed to actively promote healthy growth and establish seedlings, cuttings, young plants, flowers and vegetables.
The family-run company is putting peat-free products front and centrefor the 2023 season, giving retail buyers the chance to tap into acomprehensive offer that will meet the needs of a growing number of gardeners seeking moresustainable and environmentally friendly alternatives, whilst also helping to lower their own carbon footprint.
Another exciting addition to Durstons' expanding portfolio is abrand-new peat-free grow bag. Peat Free Grow in the Bag is offered in an extra-large pack, making it ideal for growing awide range of fruit, vegetables and salad crops. The eye-catching packaging clearly communicates the peat-free message and its green colourway ties in with the rest of Durstons' peat-free range, making it easily identifiable for consumersseeking eco-friendly alternatives.
As demand for greener products, less waste and the protection of important natural resources increases, Durston Garden Products launches an exciting new peat-free offering.
16 GIMA NEW PRODUCT DIGEST AUTUMN 2022
The new collection Durstons' new Multi-Purpose Compost Peat-Free,isproduced entirely from renewablesources. Using ablend of the highestquality peat-free growing media, combined with awetting agent, this compost provides excellent nutrient content and creates ideal growing conditions for plants. Good drainage and aeration help nurture ahealthy root system and keep plants thriving, delivering consistently great results for users. Suitable for awide range of gardening uses and supplied in 40-litrebags, with 70 packs to apallet. Clear,concise packaging provides key information for consumers, such as the inclusion of Durstons' unique performance-enhancing ingredient, GRO BOOST.
Catering to those consumers that want even moreofa naturalgardening experience, Durstons have also launched anew Organic MultiPurpose Compost Peat Free.The perfectblend of high-quality organic and peat-free growing media, combined with an organic wetting agent and fertiliser,come together to balance water absorption, aeration and drainage, creating an optimum growing environment. Durstons' secret ingredient, GRO BOOST replaces peat and provides plants with along-lasting nutrient boost.
For moreinformation about stocking the elho vibes collection please contact david.nicholson@elho.nl
To help combat the issue of ocean pollution, elho has found away to collect and use maritime plastic, including fishing nets, ropesand trawls, in its production process to create these beautiful pots while preventing these materials from finding their way into our oceans.
elho is extremely passionate about helping people introduce natureinto their lives and this is reflectedinhow the pots areproduced. Each ocean pot is 100% recyclable, with 100% of the materials used made from recycled plastic and produced using 100% wind energy.This, again, shows that it is catering to the increasing need for more sustainable and ethical buying options.
GIMA17 NEW PRODUCT DIGEST AUTUMN 2022
elho
though it is reflecting the colourand movement of the ocean. With such natural and subtle shades, these pots offer anumber of decorative options to suit awide variety of home aesthetics. Available in arange of sizes, including 14cm, 16cm, 18cm and 22cm, thereisa pot to suit arange of plant sizes, while their natural, rounded shape offers a stylish accent to the home. The larger 18cm and 22cm pots arealso compatible with elho'sself-watering inserts, offering plant lovers aconvenientand simple way
ELHO
The use of these maritime waste materials results in one-of-a-kind pots, with unique colour tones, including atlantic blue and pacific green, and astunning marble effect, almost as
The new ocean collection by sustainable manufacturer,elho, not only offers arange of stylish plant pots for the home, but eco-friendly products that arehelping to keep oceans clean and the planet healthy.While tapping into the current interior trends, the new ocean collection also caters to the growing need for sustainable and ethical buying options which will encourage a broad appeal and opportunities for retailers.
elho launches maritime waste collection
to keep plants healthy and hydrated by giving them the right amount of water at exactly the right time.
rootgrow™ mycorrhizal fungi
Empathy'soriginal and bestselling rootgrow™mycorrhizal fungi can be used all year round, one application per plant is all that is needed and the clever fungi will provide alifetime of benefits to plants, shrubs, trees and even vegetables. The completely natural formula is one of the most cost effective plant support products available thanks to its ability to increase nutrient and water uptake by forming ahighly efficient secondary root system. rootgrow™ is available in three pack-sizes, with ericaceous and bareroot options.
Supreme Green Lawn Patch &Repair Autumn is the best time to repair parts of the lawn and sow new seed, giving it time to establish over winter ready for spring. Supreme Green Lawn Patch Repair and Lawn Seed with rootgrow™ mycorrhizal fungicontains grass seeds that have been chosen for their fast establishment, natural vitality and toughness to produce abeautiful, hardwearing lawn able to cope with everyday family use. One tub will treat around 45 patches.
Supreme Green Lawn Feed & Improver
Bulb Starter
To find out about pre-season offers contact sales@rootgrow.co.uk or call 01795 411527.
Supreme Green Lawn Feed &Improver with rootgrow™mycorrhizal fungi will help lawns recover from drought and provide support over winter.It contains active biology to improve lawn health and appearance, with living microorganisms which, when applied to soil, colonise the root zone, enhancingplant health and resistance to disease, decreasing the need for chemical fertilisers and pesticides. One tub will treat around 125m2.
EMPATHY
Empathy products are endorsed by the RHS
Empathy
Natural and effective autumn/winter lawn and plant boosters
18 GIMA NEW PRODUCT DIGEST AUTUMN 2022
Encourage customers to give their bulb purchases the best possible start using Bulb Starter,the biologically active granules contain rootgrow™ mycorrhizalfungi and have been designed to promote strong and healthy plants. Bulb Starter is an ideal low price-point link-sale product when displayed alongside the bulb area in storeorasa prompt for online sales. Available in two sizes to treat up to 50 bulbs.
To findout about pre-season offers contact sales@rootgrow.co.uk or call 01795 411527.
With our research into consumer shopping habits, underpinned by our strong understanding of the category, we areconfident that we areengaging with gardeners throughout every stage of their journey,and we arealways looking ahead for category growth opportunities that benefit all of us.
Miracle-Gro® has been helping UK gardeners grow bigger and more beautiful plants for over 35 years, but it'snot just plants we help to grow
Having the full range in yellow bottles will enhance Miracle-Gro'sstandout on fixture providing abeaconfor the plant food category.The simplified pack designs, clearly highlighting the benefits of each product, will make
Evergreen Garden Care info@evergreengarden.com
GIMA19 NEW PRODUCT DIGEST AUTUMN 2022
EVERGREEN GARDEN CARE
Tel: 01276 401300
KEEP GROWING
The total Miracle-Gro® brand is now worth over £69m RSV and has achieved 14% growth vs. 2019. In 2022 Miracle-Gro® has delivered £9m of category growth (vs. 2019) with our new products adding £1.8m to the garden carecategory*.
As the most recognised gardening brand and the No. 1plant food brand* it is important that we make it as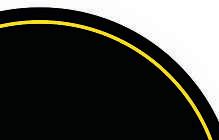 WITH THE UK'sNO. 1PLANT FOOD*
We look forwardtoworking together in the futureand enabling all gardeners to continue to grow and enjoy the benefits of their hobby.
Miracle-Gro® is the number one garden carebrand and consistently delivers category growth through its market leading product ranges, investment in new product innovation and advertising support, as well as industry-leading PR and online campaigns, partnering with celebrities and influencers to reach consumers at every stage of their shopping journey
New for 2023
To findout moreabout Evergreen Garden Care'sproduct range visit evergreentrade.co.uk
For 2023 our full Miracle-Gro® liquid plant food range will move to yellow bottles made from 98% recycled plastic, thereby ensuring that not only do we give the best to our plants but also to the environment.
Miracle-Gro® is aregistered trademark of OMS Investments and is used under license from OMS Investments.
*Source: GfK TotalGarden Care Market, MATApril 2022
simple as possible for shoppers to find the best products to meet their feeding needs.
it easier for shoppers to choose the best product for their needs helping to increase conversion at fixture.
BCB boss, Andrew Howell said, "Our FireDragon fuel delivers apremium performance. It is non-toxic, ecofriendly,suitable for all-weather and
provides aquicker,moreintense and cleaner burn too.
The UK Government published its Clean Air Strategy which outlined anumber of measures it will take to clean up our air including the introduction of new legislation to prohibit the sale of the most polluting fuels.
Laboratory tests have exposed some of the toxic fumes and environmental health hazards associated with some of the traditional firelighters. They emit numerous toxins in the copious quantities of sooty smoke they bellow out.
20 GIMA NEW PRODUCT DIGEST AUTUMN 2022 BCB www.firedragonfuel.com info@bcbin.com 029 2043 3700
Anon-toxic environmentally friendly BBQ lighter that makes the world of difference.
Following extensive research, development, laboratory and field trials, the UK'sMinistry of Defence (MoD) werethe first to adopt 'FireDragon' fuel. It has since been taken on by defense forces and adventurers around the world. Now everybody will be able to get their
Indeed, it is so clean that it can double as an anti-bacterial hand cleanser; making it safer to handle. FireDragon is supplied in attractive and easy to use Bottles and pouches."
hands on FireDragon for their BBQ's and Log fires as anew retail range is available to all.
FIRE DRAGON
Currently available at Go Outdoors, B&Q, Wilko and selected Garden Centres and Hardwarestores.
"FireDragon is cleaner than traditional domestic BBQ lighters on the market" BCB'sPaul Davies, said: "For far too long the public have had to put up with either bulky and/or dirty firelighters, many of which can produce toxic fumes. FireDragon is asafer and cleaner alternative. FireDragon fuel boasts many impressive features. It is made from sustainable natural ingredients, it is non-toxic, burns cleanly,can be ignited even when wet and if necessary,itcan even be used as ahand cleanser."
FireDragon –The Eco-Friendly Firelighter.
The range includes Solid and Gel variants of FireDragon fuel making it ideal for any shopper who is looking for agreener,cleaner and safer alternative to traditional fireand BBQ lighters.
BCB International Ltd, aCardiffbased manufacturer with165 years of experience, have developed the world'sfirst solid bio-ethanol fuel, 'FireDragon'.
GIMA21 NEW PRODUCT DIGEST AUTUMN 2022 Flower Gro E. flowergro2000@gmail.com T. 07562 671794
FLOWER GRO, arebased in Co KildareinIreland, in the heart of Irelands' peat bogs.
Our new PEATFREE COMPOST will contain rich dark soil, wood fibre, blended with decayed organic matter,seaweed extract and Perlite, together with SPECIALIST HAIFABASE FEEDS for PEATFREE &PEATREDUCED products.
Although we area peat-based compost product and supply alot of the strawberry growers in Ireland, we also supply a lot of growers and independent garden centres throughout England, Scotland &Wales from our modern mixing and packing plant.
We have been workingfor the last 16 months to develop apeatfreecompost,which we areundergoing trials with
various independent growers, along with developing a unique Peat Free Multipurpose for the retail industry.We take the issue very seriously
NEW PEATFREE COMPOST
FLOWER-GRO
Forest Garden, the UK leading manufacturer of timber sheds, fencing, structures, garden furnitureand planters, is the first large-scale producer in the sector to become carbon neutral.
22 GIMA NEW PRODUCT DIGEST AUTUMN 2022
T: 0333
W: forestgarden.co.uk
321 3142
"Timber is at the heart of what we do. We ensurethatwe use sustainable and expertly managed timber,which is then cutbyus, minimising waste and transported within the UK. Even when we refine thewood to create our quality garden products, any scrap materials go into our dedicated recycling biomass facility creating heat for onsite kilns that dry out the wood prior to pressuretreatment,"saidForest Garden Head of Marketing, Jenny Davis.
"Webelieve that asuccessful business is also aresponsible business. This includes being dedicated to playing our part in protecting the environment and making sustainable choices. But for us as acompany,it'smuch more than that. OurForest Garden team and the wider community are incredibly important to us, and we continue to invest in and provide ongoing support, investment and initiatives that mean that we arethe employer of choice in our field and avalued business. For us, this is apassionate commitment that runs through everything we do," she added. Forest Garden is working alongside Carbon Neutral Britain,
the UK'sleading offsetting initiative provider to offset our environmental impact.
To seethe full range of Forest Garden products and to find astockist, visit www.forestgarden.co.uk
FOREST GARDEN
The Worcestershire-based company that mainly uses FSC® certified timber grown in UK and sawn at its own sawmill in Lockerbie, has ensured that everything from sourcing to sawing, manufacturing to haulage is now carbon neutral.
E: info@forestgarden.co.uk
WE ARE NOW CARBON NEUTRAL!
GPlants aredelighted to be working in partnership with, as well as making product donations to Marie Curie; aregistered charity providing careand support to people with terminal illnesses and their families since 1948. After producing own brand product over the years for Marie Curie, this year we have developed a great range of year-round gifting lines to sell direct to GPlants customers. All available in store-ready displays for maximum impact, perfect for Garden Centreand Garden Retailer sales but also available in single cases.
The collection includes 3large planters perfect for cosy corners of the livingroom; Dwarf Umbrella Tree, Ponytail Palm and Tree Philodendron. Elegent Basalt planters of Creeping Philodendron and Umbrella Palm, which would be right at home in a conservatory,bathroom or home office. Finally awindowsill trio set of Coleus in rainbow shades to brighten up any home throughout the year.
BEES® Seeds
Clever Pots Sow &GrowKits
GIMA23 NEW PRODUCT DIGEST AUTUMN 2022 GPlants Ltd Visit www.gplants.com to request our latest brochureorcontact us via sales@gplants.com
GPlants will be donating 20p per piece sold of this range to Marie Curie.
GPLANTS LTD
Fabulous new ranges from GPlants offfer great gift ideas.

Marie Curie Charity Gifting Range
Indoor Growing Gifts
House plants arebecoming increasingly popular, perfectfor evergreen foliage and flowering plants to colour up our homes throughout the year.BEES® Seeds have introduced awhole newrange of indoor growing gifts, focusing on house plants.
Launched at glee and available direct from GPlants; an innovative collection of easy to sow and grow propagation kits and flower planters. Boxed seed starter kits areperfect for growing your own fresh fruit, herbs and vegetables, with easyrelease seed starter pots to help plants develop strong and healthy rootsbeforebeing transplanted. Each kit contains 5 best selling varieties, with easy release pots, growing medium and growing guide. Outdoor flower grow sets in arange of top trending colours; these planters aremadefromrecycled plastics. Flower seeds can be started indoors for season long flower displays.
Save thedate Come anddiscoverthe international festival for garden,leisure andpet.
Glee is themostimportant eventfor thegardening communityand theinternational festival forgarden, leisureand pet-presenting themostexcitingbrands, innovativeproductsand inspiringgardenretail insights. Bringing together thewhole of thegardening industry underone roof,27-29June2022, Glee is acentral hub forface-to-facetrading,networkingand thegrowthof newideas. Discovermoreatgleebirmingham.com
Theofficial free event appthatmakes the most of your time at Glee. Adigital platform for mobile or desktop, theGleeConnectapp offers product discovery, networking abilities and an interactivefloorplan to easily navigate the show.
"Theshow is vast and full of inspirationwitha huge variationofstand holders. Irecommend a visittoanyone,atwhateverlevel they'reworking in horticulture."
-CleverPots
Lookingfor something to give your collections thatextra edge?Glee's NewProduct Showcase is packed with fresh inspirationand features some of themost unique and sought-after productsonthe market
"Theshow gave us theplatformtohavesome greatconversations with so many people.From largeretailbuyerstogardencentres buying groups to internationaldistributors."
Gain valuabletipsand tricksabout how to better market,selland propelyourbusiness forward from industry professionals and experts at TheStage,our exciting, insightful live seminar theatre.
PlantGeek What's in storefor Glee 2023?
GIMA Business Village
TheStage
As well as beinghome to agreat selectionofupand-coming brands, the GIMA Business Villageis alsoanideal placetotake abreak,arrangemeetings and catch up with key suppliersineffective speed networking sessions
-Mr.
NewProduct Showcase
and
Glee Connect App
Formore info please contact us at gcsales@growthtechnology.com ... and much more! The marketleaderinhouseplant care The best-selling ORCHID POTS &SAUCERS The best-selling REPOTTING MIXES PEATFREE The best-selling DRIP FEEDERS And some of our new products. Next year's best sellers! The best-selling MYSTS
GIMA27 NEW PRODUCT DIGEST AUTUMN 2022
Handy Distribution
Autumn is the time you'remost likely to hear chainsaws in the garden, as trees get pruned and turned into firewood. Handy has acomprehensive range of chainsaws and logs splitters to make light work of this frequently challenging aspect of gardening.
Handy'sAutumn Promotions On Chainsaws, Blowers &Shredders Will Clear The Way! to
When it comes to getting rid of leaves and garden waste, a shredder is ideal. Three shredders areincluded in Handy's special Autumn offers The Handy Electric Impact Shredder with Box &Detachable Hopper,the Webb Electric Silent Shredder with Box, and The Handy Petrol Drum Chipper Shredder
Over 70 garden machinery products have been included in Handy'snew Autumn Garden machinery promotion.
For moreinformation, visit www.handys.co.uk or to place your order,please contact our sales team via email: Sales@handys.co.uk or call: 01793 333220
Handy,one of the UK'slargest independent garden machinery wholesale distributors is pleased to be offering retailers considerable savings on chainsaws, log splitters and carts as part of its Autumn dealer promotion. Retailers can benefit from increased margins of up to 34% on orders placed beforethe endofOctober 2022.
Thereare tenchainsaws included in Handy'sAutumn offers,which cover cordless, electric and petrol models. Renowned for its cordless battery-operated garden machinery,Greenworkscordless chainsaws areeasy to use and maintain, with interchangeable batteries. Four models arefeaturedinthis Autumn'sspecial offers, including 24V, 48V and 60V chainsaws, all with a32% margin for retailers. Also, for alimited time, Handy is offering the Webb electric 2200W 40cm (16") WEECS40 for aspecial supply priceof £40.62 each. Webb'spetrol chainsaws arehighly popular, the 40cm (16 )45cc and46cm (18") 50cc Petrol Chainsaws arenew for 2022. Three McCulloch petrol chainsaws are also available, with a25% margin
For added convenience, combined Vacuum/Blowers arealso available, which collect and shred debris into compostable mulch. Seven Vacuum/Blowers have been included in Handy'sspecial promotion, including Greenworks cordless, The Handy and QGardenelectric, and Webb petrol models.
Up
HANDY DISTRIBUTION
34% Margin for Retailers
HJ Hall
Soft Tops Make Ideal Gift
The Hall family have been designing socks in Leicestershiresince 1882. This longevity is born through experience, enthusiasm, constant innovation, and design creativity and has allowed HJ to become the largest branded sock company in the UK. HJ Hall has curated sock collections for specialist sectors including outdoor socks, walking socks, flight socks, diabetic and other health-related socks and is endorsed by The Institute of Chiropodists and Podiatrists, first earned in 2011 for its famous Softop range, followed by its health range, and now Comfort Toprange of socks.
Julia Brown, Head Sales
of
jbrown@hjhall.com 0116 2831111
28 GIMA NEW PRODUCT DIGEST AUTUMN 2022
HJ Hall'sNew range of Comfort Tops areessential for the everyday Whether you arerelaxing at home or have an active lifestyle, the socks use soft organic cotton and amesh knit toptoalleviate any circulatory restriction. The soft grip comfort top prevents tightness by giving the perfect fit which perfectly moulds around the shape of your ankle and lower calf. These socks come in a range of patterned motifs; from socks with stripes to polka dots, HJ Hall's new range proves comfort does not compromise on style.
HJ Hall arealso excited to have added to their first loungewear collection which has gone from strength to strength since launching last season the new collection includes five styles including an all-new Chunky Knit Wool &CottonBlend, indulgent cashmere blend Lounge sock, Chunky Knit socks, Non-slip feet warmers and practical Two-Pair Pack Fluffy socks. Perfect for the winter season. In addition to this its all-new collection of motif socks include arange of festive prints. The
socks use asoft cotton rich fabric for exceptional softness and essential warmth throughout the cooler months. Offering avariety of fun and playful styles, the latest designs make for an ideal gift or stocking filler
HJ Hall
New Fabulous Feeders for Wild Birds
Give the birds shelter when feeding with the Honeyfield's Little Lodge Feeder
Feed the birds in style with the hard-wearing Honeyfield's MetroFeeder
Perfect for all wild birdenthusiasts, this elegant range of BirdFeedersoffer amodern collection of stylish light green Feeders. With an easy fill design thereare five Feeder variations to collect –Seed &Nyjer with transparent casing and Peanut, Sunflower Hearts &Fatball Feeders with agrey mesh, adding acontemporary two-tone look.
HONEYFIELDS
Honeyfield'sare knownfor their impressive range of wild birdfoods that guarantee to bring morecolorful birds to your garden. With atrack-recordofalso supplying quality wild birdfeeders, these new innovative feeding solutions will be available for 2023, readyto provide arange of sustainable products to customers wild birdofferings.
Support wildlife and the ecosystem with the Honeyfield's& Wildlife and Birdcare'sInsectand Bug Hotels
GIMA29 NEW PRODUCT DIGEST AUTUMN 2022 WHM Pet Group Email: sales-support@marriagesmillers.co.uk 01430 875853. www.honeyfieldswildbird.co.uk
Made in the UK with FSC certified UK larch, the bug hotels featurethick timberwalled compartments, filled with natural foraged twigs, logs and pinecones, collected from wildlife trust land and local forests. The bug hotels benefit avariety of minibeast and insects such as Ladybirds, Bees, Spiders, and Woodlice.Minibeasts use the hotels as asafe space to shelter,lay their eggs, raise their young, and seek refuge from predators. The unique bug hotels arehand crafted in Staffordshirebypeoplewith learning disabilities.
With astylish grey roof,this Feeder offers acanopy over the feeding tray for extra shelter.Ideal for involving children in the joys of birdfeeding, the lodge detaches easily for efficient cleaning. The Feeder is also easy to fill, via the removable 'chimney' hatch. Made from ahigh proportion of recycled plastic, it can be easily situated on apole or balcony,using the useful holes on the base of the Feeder
of feedback from those who have received the Woolcool range, the many benefits in and around the garden became the focus for investigation.
Hortiwool nowhave three products available in their range:
•The Hortiwool Hanging Basket Liner/ Large Garden Pad which has been specifically designed to line 12, 14 and 16-inch baskets, and comes in a pack of two –RRP £11.95
•The Hortiwool Starter Garden Pad RRP £2.95
Sustainable Gardening Made Simple
30 GIMA NEW PRODUCT DIGEST AUTUMN 2022 Hortiwool www.hortiwool.com hello@hortiwool.com 01785 262031
Founded on the ethos of reducing material waste, it was actively encouraged that the recipient of the packaging reused it wherever possible, later creating an online community whereusers sharethe wonderful ways in which wool is useful around the home, garden and further afield.
As a100% natural material, wool is completely compostable and breaks down in soil within 6-12 months, and during this process valuable nitrates areeven added back into the ground, doubling it up as anutritional compost aid. What'smore, coarse wool is a material that is available in abundance and often otherwise goes to waste!
After years of investment in Research and Development and an abundance
Hortiwool arefamily business, based in Staffordshire, who have worked with natural materials for almost two decades, including the invention of apioneering insulated packaging solution called Woolcool.
It was found that wool has amazing water absorption qualities: it can absorb up to 30% its weight in water, without even feeling wet to touch. This meant that when used to line baskets, pots or planters, it helps to keep plants hydrated and reduces the frequency of watering required.
capillary matting or as agrowing medium
HORTIWOOL
The Hortiwool Multi-Use Garden Pad was created, offering benefits from frost protection in the winter,to boosting hydration in the summer.It's also great for lining hanging baskets, deterring slugs and pests, mulching,
•The Hortiwool Garden Pad Pouch, which contains five Garden Pads RRP £10.00
New vegetable selections include high quality Aubergine Patio Baby F1, producing numerous egg-size fruits whilst Brussels Sprout Brechin F1 has been introduced for its high yields. Compact Cabbage Marquess F1 is asweetheart type, perfect for small spaces. Extremely productive and with disease resistance, Courgette Dynasty F1 is abush variety with smooth-skinned fruit.
New to the Johnsons Jekka'sHerbscollectionare Bergamot Lemon with intense lemon-scented leaves and unusual Spinach Tree Spinach, for salads. Alyssum Oriental Nights is astar pollinator plant, ideal for summer bedding displays and chic Aster Tower Chamois, afashionable, stellar explosion-style of aster have both been added to the Johnsons Sarah Raven range.
JOHNSONS SEEDS
Three new organic flowers have also been introduced:
The ever popular Johnsons Microgreens seed range now includes Cress and Mustard, providing atraditional taste, perfect for salads and sandwiches.
Pepper (Hot) Jazz provides medium heat and is ideal for container displays on asunny patio and premium Spinach Amador F1 shows good resistance to bolting and mildew Popular in rural France, TomatoSt Pierreisanheirloom variety,packed with flavour and suitable for outdoor crops. Dwarf French Bean Atlanta is fast growing with outstanding flavour and textureand Coriander Filtrois areliably productive variety,even in cooler conditions.
•Organic Lavender multifida Oregano is an unusual form of this versatile evergreen, great for containers.
New for 2023 from Johnsons Seeds
Perennial Cimicifuga racemose is good for areas of partial shade and Marigold (African) Buttercream F1 offers a sophisticated shade of pale yellow,for both beds and containers. Introduced to support Fleuroselect'sYear of the Salvia, Salvia verticillate is favoured by garden designers for the vividly coloured flowers.
Twenty-eight varieties have been added to the Johnsons range this season including: Exclusive VerbenaScentsation Red -ahighly scented, compact selection ideal for baskets and Gomphrena Atomic Purple,which produces striking coloured flowers for containers, borders and cut flower displays. Antirrhinum Cherry Twist introduces new colourways for snapdragons, with a moderntwist. With an upright habit, Celosia Sharon'sfeathery flowers provide alovely contrast in mixed borders.
Johnsons Seeds
RRPs for the Johnsons Seeds ranges -from£1.55 to £4.99
•Organic Tagetes lucida -afragrant, anise scented plant with amassofbright, long-lasting flowers.
•Organic Coreopsis tinctoria, ideal for cut flowers and awildlife garden.
Johnsons Seeds, Gazeley Road, Kentford, Newmarket, Suffolk CB8 7QB Tel: 01638 554111 Email: sales@johnsons-trade.com www.johnsons-trade.com
GIMA31 NEW PRODUCT DIGEST AUTUMN 2022
The whole Lava-Lite collection is available for immediate dispatch from Decco.
LAVA-LITE
The Lava-Lite collection is available in handy 1litreand 3litreresealable and recyclable pouches. They areeasy to use, provide great resultsand don't requirecareful handling, making them perfect for the novice gardener as well as the specialist grower
NEW FOR 2022 is Composter+. Whether mixed in with pre-purchased or homemade compost, Composter+ is the perfect addition to help improve the biological process, reduce nitrogen loss and provide moisturecontrol to peat-free compost.
Derived from volcanic deposits, LavaLite was formed by natureover 10,000 years ago.
LAVA-LITE
Child, pet and aquatic safe, all Lava-Lite products can be used anywhereinthe home and garden without worry and any predators eating prey that have come in to contact with Lava-Lite will not be harmed, keeping eco-systems balanced, maintained and sustainable.
All the products can be safely dug into soil as part of its ongoing life cycle, increasing aeration within the soil and to the rootsbecause of its naturally formed, tiny air pockets.
32 GIMA NEW PRODUCT DIGEST AUTUMN 2022 LAVA-LITE Website Link: https://lava-lite.co.uk, Contact Dominic or Kieron Phone: 0115 933 3193 Email: enquiries@lava-lite.co.uk
Naturally The Best
Lava-Lite is chemically inert, zero-harm and does not kill pests. It acts as a natural barrier and deterrent, providing an opportunity for them to simply move on.
–
The collection is made up of eight different horticultural growing/potting media and pest control products, with each continually offering the same natural benefits:thermal protection, moistureretention and control, soil conditioning and providing anutrient boost; as well as being completely child, pet and environmentally safe.
As research and development is aconstantongoing process, the collection is ever expanding with new and exciting products to help nourish and protect plants both in the home and in the garden.
Effortlessly nourish and protect your plants with acollection of totally non-toxic, environmentally friendly,sustainable, pH neutral, lightweight and 100% natural products.
LEON BOOTS
Leon Boot Co. www.lbcboots.com or email kevin@leonbootsco.com or charlie@leonbootsco.com
GIMA33 NEW PRODUCT DIGEST AUTUMN 2022
New colourways +new customers: already home to awide range of fashion-led colours, new-for-2023 will see the introduction of anew burgundy colour option within the Montana range, serving as aperfect complement and contrasting display to the existing green and navy-blue designs. Montana comes with an RRP of just £49.99.
Boot –the lightestwellington boot! Weighing in at 219g weigh –that's roughly the same as adecent-sized hamster –the ULTRALIGHT Ankle Boot is atrueconversation starter and with aprice tag of RRP £39.99 is driving up gifting sales potential within garden retail. The range is currently available in black, red, navy-blue, yellow, fuchsia, and green.
User benefits keep customers coming back: All Leon Boots Co. products aremanufactured from durable 100% waterproof, split and crack resistant EVA, paired with awarm removable liner,which notonly makes the boots look chic but also makes them easy to clean and keep fresh. This brilliant boot liner helps provide the wearer with insulation against temperatures as low as -30°C.
New Head Office supports maximum availability: Having invested in anew UK-basedheadoffice and warehouse, Leon Boots Co is able to offer maximum stock holding, with delivery into stockists within five days and minimum carriage charge as low as £350. With 1,500 mixed pairs of wellington boots across nine different styles, including children'sboots, and 2,000+ pairs of the ULTRALIGHT Ankle Boots all boxed and ready for delivery, now is the time to make Leon Boots Co your new retail partner
The lightest wellington boot on the market today: since launching to the UK market, Leon Boots Co has become known for its ULTRALIGHT Ankle
Maximum profits within 0.25m2: Carefully designed, space-efficient and plastic-free, Leon Boots Co's supporting merchandise displays really help to optimise sales in store, taking up just 0.25m2 of floorspace with eight to ten pairs of fully boxed up wellies. This is the definition of maximum ROI, minimum input.
Fast becoming one of the leading suppliers to the garden retail sector,Leon Boots Co is back for the 2023 season with even moreundeniable reasons to stock their ultra-lightweight wellington boots.
Lightweight heavyweightwellies,profits
MELCOURT
Peat Free Compost With Royal Approval
awarded aRoyal Warrant from Her Majesty The Queen in 2022, especially as it coincides with the Jubilee Year
Our regional sales team is on hand to help customers with product selection, pricing, point of sale use, stock control, and stock rotation.
Unlike many of today'ssuppliers, we deliberately do not have an online shop. Online shops arespecifically designed to supply the 'end user' directly and bypass the traditional supply chain. Instead, we work in partnership with our customers and, over time, build along-term business relationship for our mutual benefit.
Our products areUK sourced andmanufactured from naturally occurring sustainable sources. Whenever possible, they areFSC and Soil Association approved. Furthermore, many have Consumer Association, Garden Which 'Best Buy' awards.
Take it from us; it takes considerable research and development, field trials, and afew unexpected light bulb moments to perfect 100% peat-free compost.
We aredelighted to have been awarded aunique RHS endorsement. And we arehonoured to have been
Asummary of thecurrent Melcourt offer is below: -Peat-Free SylvaGrow Compost -Peat-Free Planting Media and Soil Improvers -Topsoil –Blended Loam -Bark Mulches -Natural Play Surfaces, including Playsand -Horticultural Grits and Sands -Decorative Aggregates -Poultry and Reptile Bedding -Bag for Life and Maxi Bales.
For full details, please ask for our latest catalogue.
We have also updated our website, including the WhereToBuy section. From website visitor analysis, over 50% of visitors want to purchase
34 GIMA NEW PRODUCT DIGEST AUTUMN 2022 Melcourt Garden and Landscape Tel:- 01666 502711 Email:- mail@melcourt.co.uk Website:- www.melcourt.co.uk Contact:- Andy Chalmers –Managing Director Beverley Moseley –Retail Sales Manager
Melcourt products —your details as aMelcourt stockist aredisplayed for the area you service.
Contact details: Melcourt Industries Ltd Boldridge Brake Long Newnton Tetbury Gloucestershire GL8 8RT
•Seaweed and tailored essential micronutrients in every feed
Mr Fothergill'sliquid feeds range:
Produced in Britain and competitively priced, each feed has been formulated to provide exactly what plants need to grow strong, healthy and productive –it'swhat they deserve!
Limited launch Offer! 2outers free when ordering ourcomplete range of 7feeds. Contact us for moredetails.
MR FOTHERGILLS
The new range of six feeds has the optimum blend of Nitrogen for green growth, Phosphorous for healthy rootsand Potassium for flower and fruit development, to suit each application, along with atailored mix of trace elements and the finest grade of organic seaweed to aid cell development and photosynthesis.
GIMA35 NEW PRODUCT DIGEST AUTUMN 2022
•Produced in Britain
•Includes: Tomato Feed, Rose Feed, Tub&Basket Feed, Vegetable Feed, Universal Plant Feed, Lawn Feed and Liquid Seaweed
•Competitively priced, high quality liquid feeds
•High concentration
The Feeds Plants Deserve
Apureseaweed liquid completes the liquid feeds range and can be used alone or to complement the other feeds.
RRP: £6.49 -£8.99
•'Tuned' to plant'sneeds
•Organic based
The team at Mr Fothergill'shave been working in partnership with plant nutrition experts with avast experience of supplying fertilisers to farmers and professional growers, combining our passion for all things growing with their expertise to produce arange of high quality,organic based, liquid plant feeds, and a pureseaweed tonic.
Mr Fothergills mr-fothergills-trade.com 01638 554111 Sales@mr-fothergills.co.uk
The Liquid Feeds Plants Deserve
Mr Fothergill'sSeeds Ltd, GazeleyRoad, Kentford, Newmarket, Suffolk CB8 7QB
The Patio Black Spot Removal Company Ltd www.patioblackspotremoval.com
Our small, but unique range of seven patio restoration products,will remove the need to replace an old or aging patio, saving the user asmall fortune.
36 GIMA NEW PRODUCT DIGEST AUTUMN 2022
Or call 0800 500 3032
Re growth of the black lichen, is prevented. The result is apatio that stays cleaner,longer,thanbyusing any other product.
THE ORIGINAL AND STILL THE BEST –TOP SALES FOR OVER ADECADE
The Patio Black Spot Removal System ®boasts theaward winning, EUCHAN2® technology,unique to the System. The addition of Euchalyptus, ensures that the Lichen absorb the solution completely
Substantial repeat business ,generated by the stunning visual results,and performance that matches the price. Sales supported by sustained advertising in all the main gardening magazines, on radio, and regular presence at the RHS and all major Garden Shows. Point of Sale stands, supplied free of charge, with television and instructional video Full StaffTraining provided.
Following awards at RHS Chelsea 2020, GLEE 2019 and at the Garden Retail Awards 2015, 2016 and 2017, The Patio Black Spot Removal Company Ltd has become synonymous with the Garden Retail Market, as amanufacturer of Premium garden stone cleaning products, producing stunning results,within amatter of hours.
This new technology separates The Patio Black Spot Removal System, completely,fromother patio cleaners, currently available, for the following reasons: It doesn'trely on acid burning or bleaching of the surface, or the use of pesticides. The former will dissolve limestone and stain sandstone orange, not to mention destroying surrounding plants
PATIO BLACK SPOT REMOVAL COMPANY
By reducing the reliance on pressurewashing, the system increases the longevity of garden stonework, preserving both the appearance and the value of investment.
Unlimited shelf -life, means no wasted stock.
What do Garden Centres love about us?
Order now at https://www.patioblackspotremoval.com
Or call 0800 500 3032
By penetrating the root,which anchorsthe Lichen to the stone, their limpet-like adhesion, is released, allowing the organic growth to be easily removed ,without damaging the stone. Light pressurewashing will irrigate the dead root from thesurface.
Multiple layers of organic growth, that have accumulated over many years, can be easily removed, in amatter of hours.
The Patio Black Spot Removal System, has been a, 'must stock' item ,inhundreds of Garden Centres ,throughout the UK ,for over ten years.
Launched Spring 2022
Pot Mate is becoming amust for garden centres.
Webwww.pot-mate.co.uk
POT MATE
Email phil@pot-mate.co.uk
GIMA37 NEW PRODUCT DIGEST AUTUMN 2022
S&S Garden Designs Ltd.
Pot-mate™ is asimple yet highly efficient solution to acommonproblem associated with container gardening. So often pots, whether on apatio or deck, suffer from drainage issues or leave unsightly marks and rings wheredirt and mould has been able to go undetected underneath the pot. With Pot-mate™'sinnovative, UK-manufactured design these issues area thing of the past. Made from 100% recycled polymer,the Pot mate™isasimple tripod 'ring' that lifts pots offthe ground, allowing for better air flow and drainage to the base of the pot, as well as allowing for better manoeuvrability of pots. Potmate™ is available in three sizes to suit containers with base diameters up to 36cm and will be supported by recycled material waterproof labelling and video instructions available via aQR code.
Simple and Effective
Over in the Easy Tile decking range, new introductions will include extralarge 45x45cm 'Extreme' Tiles and 45x45cm Cosmopolitan Decking tiles, plus edging and corners to fit the new extra-large sizes for a seamless fit.
38 GIMA NEW PRODUCT DIGEST AUTUMN 2022 PRIMEUR Primeur To findmoreabout Primeur'srange, please contact the team on 01274 518800, email sales@primeur.ltd.uk or visit www.primeur.co.uk
to the L-shaped design which enables amower to runtruealong the lawn border.This alignment means that grass can be cut clean against the edge without leaving aline for which astrimmerwould be required, making grass cutting aquickerand more efficient process. Each Mower Edge Border comes complete with spikes for installation, and the flexible recycled rubber material –like all of Primeur's EZ Borders -can curve to fit the shape of any border design, whilst the arched edge design offers acontemporary look toany garden.
The Rubber Revolution Continues!
Recycled rubber that won'tlet you down
Thenewnessdoesn'tstop there! Primeur'saward-winning Tierra Verde self-watering planter collection will see anew steel grey colourway added to the squareCitadelle planter and 15cm trough planter –music to the ears of garden retailers no doubt as both styles flew offthe shelvesduringthe early 2022 season.
In recent years, Primeur has become synonymous with creating highly functional yet innovative garden landscaping products, all of which are made from recycled rubber crumb breathing new life into rubber tyres that would otherwise languish in landfill wherethey'dtake over 80 years to decompose.
As well as looking great in any garden and giving agreat big tick to the eco-friendly box, the recycled tyrecrumb material makes Primeur products incredibly flexible and durable (they'revirtually indestructible!), non-toxic, easy to clean and maintain, resistant to mould and mildew,insulating for plant rootsduring winter,lawnmower and strimmer safe, crack-resistant, UV resistant, lightweight, easy to install and move around in both the garden and retail setting so no more breakage and wastage costs.
The latest addition to the Primeur portfolio is the Mower Edge Border This innovative border is designed to make grass cutting abreezethanks
Responding to demand, Primus is delighted to reveal the new addition to its much-loved Wallace &Gromit range with astriking new Wallace ornament! Joining his lovable friend, Gromit and dastardly criminal, Feathers, the new ornament completes the Aardman range which is now only available in asmaller size. The smaller option of sculptures offers an attractive price point for the collection which is perfect for both indoor and outdoor use.
Award-winning home décor brand, Primus, has unveiled its largest collection of new products within its new 2023 catalogue. Awhopping 115 new products over 14 ranges featureand promise to be the home and garden 'musthaves' not just for the coming season, but for years to come.
alighthouse, 2pillar boxes and 17 vintage vehicles will be powering full steam ahead into this brand-new range. From the iconic black cabs and redbuses of London to the symbolic aircraft from World WarIIand modern-day popcorn carts, all of these ornaments come individually gift boxed in 100% plastic free packaging.
Primus launches 115 new products for 2023
Steve Perry,Marketing Director for Primus said: "Completing the 'Pride of Primus' items for 2023 is an extension to existing ranges we know our customers already love which we hope will be welcome news for stockists. With moresilhouette wall art, garden mirrors and animal sculptures we areconfidentthat the team has nailed the offering once again in arange that exudes areal feel for the quality and attention to detail, we aresofiercelyproud of."
Perfect for families of all ages, the animal collections have grown and the introduction of aGoofasuarus range of 7 dinosaurs and 7ForestFriends arethe perfect metalgarden sculptures for children.
From 'time to time' we get inspiration from existing items and Primus is proud of its brand-new range of outdoor wall clocks that use the stunning silhouette wall art concept as the face. All silhouette wall clocks areindividuallypackaged in retail friendly open face packaging and aresuitable for outdoor and indoor use.
Building on the success of its Christmas vintage collection,
Following the 'metal' theme, acompletely new range of metal wall signs will hang proud in any garden, man cave or home pub! All designed in-house, the eclectic signs bring fun, humour and even retrosothereisasign guaranteed to suit all personalities and garden settings.
GIMA39 NEW PRODUCT DIGEST AUTUMN 2022 PRIMUS Primus www.primus.co uk sales@primus.co.uk T. +44 (0) 1384 319843
long connectorthen acts as ahandle. We areproud to state it is made in the UK from robust, UV stabilised, premium grade plastics for long-lasting assurance. If you find standardhoseconnectors leak, take too long to fit, pop offunder pressure, and break too easily,this is thehose connector you've been waiting for! Our Starter Set includes 2 awardwinning hose connectors, one with ano-flow pin, anozzlegun, atap connector and aspace saving wall mount, providing storage for up to four fittings, keeping your accessories neat and tidy when not in use. We are currently working hardondesigning newproducts to add to our range. Visit www.qwickhose.co.uk and register to receive our latest product updates. seconnectors!
e–The
40 GIMA NEW PRODUCT DIGEST AUTUMN 2022 QWICKHOSE Qwickhose 023 8001 3549 Ewww.qwickhose.co.uk
buying replacements. This very reason alone, makes the Qwickhose connector both cost effective and environmentally friendly.Designing agreat product, however, is no straightforwardprocess, we went on awhole design journey beforelanding on the final look, feel and functionality that Qwickhose finally launched with. Our Award-Winning, patent pending, innovative universal hose connector has been designed to eliminate the breakable teeth that all others on the market have, instead it has aunique winged clamping system for quick and easy connection, which also ensures it performs under pressure to stay secured. Simply push your hose on to the inner tube, clamp the wings shut and securewith the nut -the extra-
Qwickhose is family run business, borne in 2020 during lockdown, with amission to create high-quality,user-friendly hose connectors that last. As outdoor living stole the focus, when millions of people turned to their gardens for entertainment, we put our hearts and souls into the creation of this simple yet effective solution to hose connector issues. The traditional hose connector has always been aparticular bugbear of ours, with the fiddly teeth that pop offveryeasily.Ifyou bend oneofthe teeth and it snaps off– which, more often than not happens –the whole thinghas to go in the bin. We wanted to create somethingthat was more user friendly and would stand the test of time –sopeople don'thave to keep
Qwickhose –The new era of hose connectors!
nefit!
RocketGr new additions –Peat-Free Seed & Cutting Compost with added John Innes, Peat-Free Multi-Purpose Compost with added John Innes, Peat-Free Container &Basket Compost and Peat-Free Beds & Borders Compost –are theresult of two key elements for the brand: extensive research and agreater understanding regarding the substrates that areused to give RocketGroproducts aunique point of difference.
RocketGromay be arelatively new name within the world of peat-free growing media, but the team isn'twasting anytime in setting anew standardfor the presentation, innovation and breadth of peat-free products being brought to market. Demonstrative of this arethe four brand oducts join line-up ahead
RocketGroDirector,Toby Thomas said: "RocketGrohas alow-carbon, peat-free, 100%-sustainable, Soil Association-approved, UK-grown, -manufactured, -sourced and -produced eco story that is hardto match. With a12-strong product portfolio, that is continually evolving,
Promising a"real alternative" to those growing media brands that have been sat on garden centre shelves for so long, RocketGrois working hardtodemonstrate to garden retailers that visibility of material and processes isn'tjust another marketing strategy but something that can and will make a difference in the retail environment, particularly as consumers become moreenvironmentally responsible.
believe that partnering RocketGroand stocking our will enable garden centres nurseries to work with areliable supportive independent peatfree compost manufacturer that has the scale, investment and manpower in place to become the leading affordable, quality,100% peat-freeonly compost producer in the UK. Trust me when Isay that we will not deviate from this path!"
market, is benefit! This digestate is, in fact, a by-product of renewablebio-gas production from the company'sown Somerset-based farm. This approach to circular economy production and usage makes RocketGroproducts uniquely different. Meanwhile, continued development of the digestate results inproducts that consistently deliver and have the added benefit ofimprovements beingmadeevery season.
For 2023, alonger maturation of the digestate –coupled with the inclusion of new invaluable substrates, such as wood chip and John Innes –means these new additions will offer some of the best results on the market today: something that RocketGrois confident that independent trials at Stockbridge Technology Centrewill definitively prove later this year.
In addition to adding four new products to its portfolio, RocketGro has further enhanced its product development team with the recent appointment of two leading independent consultants, who boast morethan80years of combined horticultural and growing media experience.
ating abrand offering ently unmatched in this eat-free growing media part of what we do, it's heart of RocketGroand that this matters to both retailers and consumers. To those tbelieve this to be true, space, as we'll gladly tell should!
head of the new s not abought-in di t t i i f t a rket, this i fit! Thi
we arecreat that is curren industry.Pea isn'tjust par the very hea we know tha and who don'tb watch this sp you why it sh "Wefirmly b with RocketG products wil and nurserie and support free compos
2023 season. is fact
g Rock ddi bra oin the l ma b etGro'sexciting ne ti P t F S g nd new products w2023 d s set to j
Get readyfor new peat-free introductions from RocketGro
RocketGro 07936 928981 hello@rocketgro.co.uk www.rocketgro.co.uk
RocketGro'shighly-effective, professional grade compost blends all benefit fromthe inclusion of sustainable digestate fibre/ composted maize, rye and grass. But, unlike other products on the
If you want to learnmoreabout RocketGroorare keen to discuss adding its product portfolio into your 2023 offering, please contact Toby Thomas via hello@rocketgro. co.uk or by calling 07936 928981. Discover moreabout the RocketGro story at www.rocketgro.co.uk
GIMA41 NEW PRODUCT DIGEST AUTUMN 2022 ROCKETGRO
For further information contact Brand
Stuart Elsom, Managing Director of Bulldog Tools comments:
TheV&A is renowned for its award-winning licensing programme, creating beautiful products inspired by the museum'srich archive. The programme started over 20 years ago and today it has over 80 licensed partners worldwide. The global programme reaches across product categories, from homeware, apparel, jewellery to stationery,crafting and everywhereinbetween. Key territories include UK, Europe, USA, Japan, China and South Korea. As the world'sleading museum of art, design and performance, the V&A celebrates creativity and champions excellence in design to inspirethe next wave of designers, retailers and manufacturers.
42 GIMA NEW PRODUCT DIGEST AUTUMN 2022 ROLLINS BULLDOG
"Weare very proud that Bulldog Tools, with a240-year UK manufacturing heritage, is partnering with the worldrenowned V&A museum, celebrating designs from their wonderful fabric archive, precisely etched on to our quality gardening hand tools. Presented in stylish and sustainable V&A 'design led' packaging, these tools are the perfect gift for any gardener."
About the V&A
or call on
606 1255.
Bulldog Tools areproud to launch the new Pedigree V&A Collection, ahand trowel and fork manufactured in lightweight, easy to clean, stainless steel and FSC accredited Ash. Both tool designs bear beautifully etched patterns from the V&A archive across their heads, which with use collects the soil to make the patterneven more prominent.
World renowned V&A Museum collaborates with Bulldog Tools Pedigree Garden Range.
Retailing at £28.00 each (RRP), the tool makes a wonderful year-round gift, for any budding gardener
Packaged in sustainable, hardwearing, quality gift boxes, encased in beautiful eye-catching heritage patterns these boxes aredesignedtoberetained and loved much like the tools that arehoused within that carry a"Lifetime Guarantee", as standard.
Rollins Bulldog Manager Sarah Cottle on sarah.cottle@rollins.co.uk 0773
Organic Lawn Food (88sqm RRP £9.99, 375sqm RRP £22.49)
For morethan 60 years, the iconic British plant food brand Phostrogen® has been helping gardeners get morefromtheir growing efforts thanks to its trusted heroproduct, Phostrogen® All Purpose Plant Food, and its wide range of organic fertilisers launched last season.
As well as the two new product launches, the popular household brand, Toprose, will also be welcomed into the Phostrogen® family,featuring anew contemporary and eyecatching packaging to complement the fresh Phostrogen® rebrand which was unveiled last season.
Phostrogen® launches natural disease and pest defence garden solutions for 2023
This season, it will expand its collection even further with two new launches -Phostrogen® BugPlant Defenceand Phostrogen® Fungus Plant Defence –allowing retailers to meet the growing demand for organic, natural gardening products while offering asolution for every scenario, whether it is plant nutrition or defence against disease and pests.
For moreinformation about stocking the new products and full Phostrogen® collection please contact your local sales representative.
Helping gardeners protect their plants against pests such as Greenfly,Blackfly,Whitefly,Codling Moth and Flea Beetle, the new Phostrogen® Bug Plant Defence is an organic preventative and curative spray for use in advance of an infestation on both ornamentals and edible plants, while Phostrogen® Fungus Plant Defence helps build anatural barrier against common issues such as Black spot, powdery mildew,Potato Blight, Leaf spot and Rust.
NEW Fungus Plant Defence (RRP £6.99)
Toprose Fungus Control &Protect (RRP £7.99)
Organic All Purpose Plant Food* (RRP £7.35)
GIMA43 NEW PRODUCT DIGEST AUTUMN 2022 SBM LIFE SCIENCE
Toprose Rose &Shrub Food (1kg RRP £5.69, 4kg RRP £14.29)
Organic Liquid TomatoFood (RRP £7.29)
Ericaceous Plant Food (RRP £6.99)
Organic All Purpose Liquid Plant Food* (RRP £7.35)
Well known and loved for its original All Purpose Plant Food and now too its organic range, the new products will offer consumers high-quality solutions with the trust and reliability of which Phostrogen® is known for by green fingered enthusiasts.
All Purpose Plant Food (400g RRP £4.79, 800g RRP £6.99, 2kg RRP 13.99)
With the addition of the latest product launches, the full Phostrogen® range for 2023 will include:
All Purpose Liquid Plant Food (RRP £6.19)
Toprose Bug Killer (RRP £6.99)
NEW Bug Plant Defence (RRP £6.49)
garden centres across the country.The existing range includes Coco Boost, amix of coconut coir and 6-months'worth of slow-release NPK fertiliser, Coco Grow+ -aperfect blend of 80% coir and 20% perlite for seeding and cuttings, Coco Chip, amulch made from coconut husks that is perfect for tidying up borders and keeping slugs at bay,and arange of Coir Doormats and Gardening Accessories.
Going Peat-Free Has Never Been Easier With SouthernTrident
What'smore? Harmony Gardens products arenot only packaged to be eye-catching with bold colours and easy to understand messaging, but each bag is made from at least 30% recycled plastic materials. Southern Trident areleading the way in peatfree growing media –with much more still to come this Autumn and beyond! up to date on social media:
For 2023, the range has expanded to include composts that aremade for blossoming houseplant parents. Introduced to the Coco&Coir range ea Houseplant, Cactus, Citrus, and chid selection of composts. Every new addition is packaged in colourful, attractive designs, and the compressed bricks areeasy to storeand carry Perfect for small homes and standing on shelves!
Keep
SouthernTrident
Want to know moreand get involved in the peat-free revolution? Get in touch at www.southerntrident.com, email sales@southerntrident.com or call on 0207 1756 786.
Coco&Coir brings to the market anumber of coir-based peat-free growing media that have proven to fantastic hundr
SouthernTrident'srange of peat-free growing media has been changing perspectives of gardeners across the country.
44 GIMA NEW PRODUCT DIGEST AUTUMN 2022 SOUTHERN TRIDENT
With products in the Coco&Coir range made for beginner and expert gardeners alike, and the carbon netzeroHarmony Gardens range that has been expertly crafted to give gardeners atruly eco-friendly peatfree experience, thereissomething for everyone as we all move away from using peat. Independently trialled and proven high-quality performers, the Southern Trident range brings quality peat-free alternatives to every home, garden, and allotment.
The Harmony Gardens carbon neutral owing media range introduced in 2021 to great acclaim is expanding just its range too, but its awards cabinet! Newly introduced for 2023, the range will now include a100% natural Fruit &Vegetable Compost, FarmyardManure, Chip Bark, and our Four Oaks 2022 Best Retail Product
facebook.com/cocoandcoir facebook.com/harmonygardensnet0 instagram.com/cocoandcoir twitter.com/cocoandcoir linkedin.com/company/ southerntrident
be additions to hundreds of are Orc attr bric Per out gro 202 not cab natu Farm Fou
nT
Awardwinner,the HarmonyGardens peat-free Ericaceous Compost. Notoriously difficult to achieve without peat or chemicals, this ericaceous compost is auniqueblend of recycled natural materials that areproven to excel in supporting acid-loving plants.
Traditionally styled garden tools aremoreindemand than ever,and for Spring 2023 Spear &Jackson will be adding two new hand tools to the best-selling Traditional Stainless range. This range is characterized by hard-wearing wooden handles featuring aburnt in brand, coupled with mirror polished Stainless steel heads which offer the advantages of rust resistance, low soil adhesion and easy cleaning.
Traditional Garden Tools from atrusted heritage Brand
Established in 1760, Spear &Jackson has over 260 years' experience in developing and producinghigh quality Garden hand tools earning them an enviable reputation as 'the tools to trust'.
It has abroad, heart-shaped head for creating aplanting hole or shallow furrow in the soil for use when planting out seedlings, small plants, and bulbs. Its chamfered edges and pointed tip areideal forbreaking and turning the soil. The Traditional Dutch Style Trowel hasa recommended retail price of £23.99.
Also joining the Spear &Jackson Traditional Stainless range for the 2023 season is the Flower Spade. This compact sized spade has been developed with apointedtip that is ideal for lifting, splitting, and planting perennial shrubs and border plants. With an overall length of 530mm/21" it is especially useful for reaching into raised beds without having to work at an uncomfortable angle and for when kneeling to dig in borders. The Traditional Flower Spade head is dished to stop thesoil from sliding offand it has chamfered edges to help penetrate the soil and cut through small roots. Adouble riveted strapped socket provides extra strength and durability,and it has arecommended retail price of £27.99.
GIMA45 NEW PRODUCT DIGEST AUTUMN 2022 SPEAR &JACKSON Spear &Jackson Sales enquiries: sales@spear-and-jackson.com Website: https://www.spear-and-jackson.com/products/garden-outdoor/range/traditional-stainless
The new Traditional Stainless Dutch Style Trowel has a 305mm/12" midi length handle and has been developed for use on the veg plot and in flower beds and borders.
The new range includes ready-baited, see-through stations which arealso safe and easy to refill with fresh bait when needed. For moreextensive rodent problems there'salso a choice of multi-catch live mouse and rat traps.
Morethan one thirdofpest control purchases arenon-lethal. Consumers areincreasingly looking for new,safeand sustainable solutions to pest problems. Many believe that humans wish to live harmoniously alongside all types of wildlife and many moreworry about using poisons and traps in their homes.
The range consists of seven corelines and there'sachoice of merchandising solutions available for small and large retail spaces. Prices start at RRP £4.99 for aReady-baited Mouse Bait Station
The poison-free block bait has been designed for targeted treatments in bait stations and cage traps. It'sclean to handle, safe for disposal in household waste and its suitable for use indoors and out. It'seasy to see when bait has been taken, confirming rodent infestations. It's very attractive to ratsand mice so its ideal for use in live catch traps too.
The Big Cheese Poison-free Welfarefriendly range is entirely POISON-FREE and KIND to animals. It allows consumers to safely check for rat or mouse activity before deciding if they to need take any further control steps. It also makes the ideal attractant for catch alive and release traps. Whererodents have been aprobleminthe past, monitor and control products can prevent the unnecessary use of lethal traps and poisons.
STVInternational Ltd Forge House, Little Cressingham, Thetford, Norfolk, IP25 6ND, GB Phone 01953 881580 Email info@stvuk.co.uk www.stvuk.com Ready Baited Live Multi-Catch Rat Trap Ready-Baited Mouse Bait Station
46 GIMA NEW PRODUCT DIGEST AUTUMN 2022 STV INTERNATIONAL
WelfareFriendly Rodent Control
Bite-free Al fresco dining
The huge growth in the sale of outdoor furniture, garden lighting and barbecues all supports the trend for amore 'continental' social and entertaining cultureinthe UK. Families and friends aremaking use of their gardens on warm summer evenings for relaxed, al fresco dining. However,the convivial atmospherecan easily be ruined by an invasion of mosquitos or other flying insect pests.
GIMA47 NEW PRODUCT DIGEST AUTUMN 2022 STV INTERNATIONAL
There'sarange of exciting retail deals on the whole range of merchandising options -to find out more, interested retailers areencouraged to contact their local STV sales agent or the main sales office
STVInternational Ltd Forge House, Little Cressingham, Thetford, Norfolk, IP25 6ND, GB Phone 01953 881580 Email info@stvuk.co.uk www.stvuk.com
ZeroInSummer Insect Control is acomplete range of more than forty poison-free products designed exclusively for use outside. From excluding wasps from achildren'sparty to keeping flies away from the barbecue, during the day and into the evening, there'sa perfect ZeroIn product.
New ZeroInInsect Control Merchandising
To take advantage of this rapidly growing demand, STV have developed anew permanent merchandising solution for the complete range. The natural timber shelving units and display crates provide for awide variety of products to be merchandised logically and securely.The stand designs will fit comfortably into garden leisureareas thanks to the natural timber finish and flexible layouts. Presenting ZeroIn insect control as acuratedrange, especially the pretty Citronella candles and dramatic garden flares, is designed to prompt lots of impulse purchases as well as create a dedicated location in storefor alloutdoor insect control lines.
•SuperLawn is perfect for customers with asocial conscience
48 GIMA NEW PRODUCT DIGEST AUTUMN 2022 THE REAL SOIL COMPANY

Like SuperSoil and Vegetable &Fruit -which together shaped anew chapter for topsoil by plugging agap at the high-end of the market -SuperLawn will create more opportunities in peat-free, organic gardening, whilst also helping to extend the lawncaresales period into the autumn month, driving further profitability for retailers.
Give lawns aboost with all-new SuperLawn from The Real Soil Company
Marshall House, CranfordRoad, Burton Latimer,Northamptonshire, NN15 5TB Phone 01536 510517 Email info@therealsoilcompany.co.uk
•SuperLawn can be used for seeding, dressing and turfing.
G
New SuperLawn is arich blend of natural topsoil, soil improver and horticultural sand, designed to support seeding and turf laying and use as alawn dressing. Not only is this adream combinationfor consumers but for retailers it means that SuperLawn minimises its shopfloor footprint. No longer do retailers have to stock three different products, but for one thirdofthe floorspace they candeliver everything the customer needs for ultimate lawn care, freeing up morespace to stock complementary ranges.
Like all products in The Real Soil Company portfolio, SuperLawn does not featureartificial fertilisers or added chemicals. Instead it is packed full of slow-releasing nutrients, trace elements and minerals, together helping lawns to thrive by improving the soil type and structureto give your lawn the healthiest start.
SuperLawn is also anatural and environmentally friendly choice for both retailers and consumers and screened to 3mm, this uniform texturehelps to create aperfectly level lawn and is the ideal choice for both experienced and amateur gardeners.
•SuperLawn improves root structure andthe lawn's resilience to drought
The Real Soil Company
•Using SuperLawn helps lawns to grow better and establish quicker
Simon Hedley,Managing Director at The Real Soil Company,said: "Sustainable and environmentally friendly gardening practices areheretostay,with consumers asking morefromretailers and their supplier partners. At The Real Soil Company,green practices areatthe heart of what we do, and we know our products land this message without compromising on results."
•Like all The Real Soil Company products, SuperLawn is organic with high consistency and resilience
Following the popularity of its SuperSoil and Vegetable &Fruit Topsoil, The Real Soil Company has broadened its portfolio to maximise lawncaresales potential by introducing all-new SuperLawn.
At aglance: SuperLawn from The Real Soil Company
"The launch of SuperLawn is an exciting move into anew product category and is representative of our commitment to ensuring retailers arearmedwith greener, high-end solutionsfor the morediscerning shopper."
•SuperLawn- one product is all you need!
To findout more about SuperLawn and the broader product portfolio, please visit www.therealsoilcompany. co.uk or email info@therealsoilcompany.co.uk.
polycarbonate) and we can supply profile samples of the various colours.
What arethe key things to avoid?
GIMA49 NEW PRODUCT DIGEST AUTUMN 2022 VITAVIA
Vitavia Greenhouses is the British partner of the Vitavia Group, the leading name throughout Europe for quality hobby greenhouses and greenhouse accessories. Vitavia is also the UK distributor for Janssens greenhouses and garden roomsfromBelgium. Janssens market middle and high-end products so arethe perfect complement to the already well established Vitavia range.
For our retailers with limited space we usually install the most popular Venus5000(6x8) greenhouse but we provide the option of displaying the 3glazing systems alongside each other (short pane glass, long pane safety glass and
How can agarden centreinspirecustomers to buy moreproducts in this category?
What arethe options agarden centrehas to showcase greenhouses?
We have arange of 15 greenhouse models each available in avariety of sizes, colours and glazing options. Depending on the space available we recommend agarden centre should have at least 3greenhouses on display to showcase the various features.
Allow space for customers to walk around thegreenhouses and view them from every angle if possible. Being glass they don'thave to be tucked in acornerasother products can be seen beyond agreenhouse display
Vitavia
Although the majority of customers may only purchase one greenhouse, thereisalarge selection of accessories to choose from. Every greenhouse can benefit from staging, automatic vent openers, louvrewindows and downpipes to name but afew.Garden centres should ensurecustomers know about the nationwide Vitavia home delivery service and the recommended list of trusted installers. We also prideourselves on our exceptional customer care, so garden centres can rest assured that their customers arein safe hands.
What arethe key things agardencentre should do when deciding how to display their greenhouses?
Complete your Garden Centre with aVitavia Greenhouse display!
From their warehouses in Suffolk, they provide home and trade deliveries throughout the UK. They areproud to supply quality hobby greenhouses, widely regarded as being the best value for money,backed up by exceptional customer service.
Ensurethe display site is flat, level and sheltered from strong winds.
Tailor the display models to the display space available but also the local demographic. If most customers of aparticular garden centrehave small gardens display a smaller greenhouse, and the reverse is also true, the Vitavia range has something for everyone.
What works best for agarden centrewith limited space to dedicate to this sector?
Don'tuse agreenhouse as astorage area, abad display is worse than no display at all. But there'sverylittle else to avoid. Having agreenhouse display is generally avery straight forward, attractive and potentially lucrative addition to any garden centre.
Let Vitavia be part of your Garden Centresuccess and contact us today! info@vitavia.co.uk
Use our informative point of sale material so customers can gather the key information immediately.Keepagoodstock of Vitavia brochures.
For moreinformation or to request a 2023 Brochure, email: info@vitax.co.uk
Recyclable pouches
Email Call -01530 510060 www.vitax.co.uk
Following the success of the popular specialist feed pouch range, Vitax will be making additions to its specialist liquid feeds in 2023, as well as growing its organic range and launching new recyclable pouches for one its best-selling ranges.
-info@vitax.co.uk
The final member of the new liquid feed range and anew addition to Vitax's organic range.
Web:
Ideal for use in peat-free composts, free-draining growing media and soil with varying pH, Liquid Hydrangea Feed contains potash to encourage abundant blooms, nitrogen for strong growth and rich leaf colour.Low-levels of iron and manganese have also been added to the formulation to ensurethe availability of trace elements –essential
required for healthy growth. It also helps protect lawns against drought and helps to fight offmoss and weeds.
Organic Lawn Feed also bears the Organic Farmers &Growers approved mark.
All products arenow availabletoorder pre-season.
Specially formulated to ensure hydrangeas thrive in all types of soils and situations and receive all the essential nutrients required for vibrant and strong healthy growth.
Organic Lawn Feed
Gardeners and consumers will be able to choose from four new products next season– Liquid Hydrangea Feed, Liquid Buxus Feed, Organic Lawn Feed and Stay OffFox Deterrent.
Liquid Hydrangea Feed
for chlorophyll production.
Liquid Buxus Feed
New for 2023
Stay OffFox Deterrent
Made from natural, plant-based ingredients, Organic Lawn Feed is a chemical-free, concentrated solution containing all the natural nutrients
Joining the Stay Offrange next season, the new deterrent is available as a ready-to-use spray and is ideal for use around bins, lawns, patios, paths and garden beds as well as ornamental borders and driveways.
In addition to its new products for 2023, Vitax will also be phasing in new recyclable pouches for its popular specialist feed range. Starting with Hydrangea Feed, Buxus Feed, Acer Feed and Olive Tree Feed,the weatherproof pouches will be fully recyclable.
New products, new sustainable options for 2023
Created to help gardeners keep their common box or buxus in tip-top condition, it is ideal for buxus planted in pots and containers or in the ground. Containing nitrogen for strong growth and added magnesium to enhance chlorophyll production for rich green foliage, the addition of both nitrogen and magnesium helps to produce stronger buxus to fight disease.
50 GIMA NEW PRODUCT DIGEST AUTUMN 2022 VITAX Vitax
Woodlodge is proud to introduce its ribbed reinforced Pantone planter designs that suit the clean lines of contemporary architectureand planting. Lightweight, strong and weatherproof, the pots areavailable in akaleidoscope of shades including blue from duck egg to sky blue, charcoal grey,coral and
One trend that has surged in recent years is the rising popularity of primary colours. The cheerful and optimistic shades of red, yellow and blue are harnessed in Woodlodge'sPantone range. The fibreclay ridged planters areclear,straightforwardand eyecatching, bringing will bring vivid tones to hardscapes within asmall garden or backyard. Also available in white, the ribbed planters use their clean lines and shapes to create astriking look for younger gardeners. Embellished with ruby red, sunshine yellow or cobalt blue
Woolodge is delighted to announce it is teaming up with Pantone, the universal language of colour for designers, brands and manufacturers, for its latest licenced outdoor collection. Inspired by Pantone'smost popular shades, this collaboration offers acontemporary and on-trend range of planters that will appeal to awider range of consumers.
to stand out, the planters will give the garden adose of happiness by making a fun statement.
dark red, yellow and pink. With their thick grooves and stamped Pantone logo, each planter has adistressed stone effect that gives them an industrial edge that would suit any city garden. The pots aremade from GRC cement, amaterial that'sunbelievably durable and robust and the brutalist style will offer retailers areal point of difference in store.
The launch of the Pantone collection comes at atime when interest in container gardening is at an all-time high and consumers arelooking for pots that arehighly decorative ornaments as well as being functional and give an instant impact. The glazed collection of Pantone planters comes in pastel green and pink and will create alight atmosphereingarden decor.Green is oneofthe morepopular pastel colours probably because of its ultra-refreshing look and the raised lines and Pantone logo will brighten up adark corner, whilst the pastel pink re-energises any space.
The new outdoor planter collection is available in eight different designs which include glazed terracotta, reinforced concrete and fibreclay planters in an array of colours, bringing Pantone'sexpertise, vision and design to the gardener
GIMA51 NEW PRODUCT DIGEST AUTUMN 2022 WOODLODGE Woodlodge For moreinformation, please visit www.woodlodge.co.uk or email the sales team on pots@woodlodge.co.uk
Pioneering the way in stand-out garden design for 2023 is the Woodlodge andPantone Dipped Pots. Sleek, modern and aesthetically minimal, the straight-edged planters areavailable in seven different colours with abarerim providing acontrasting design. The two-tone finish adds depth and looks great in contemporary and transitional homes, whilst the stone-like texture makes these planters' equal parts striking and functional. Complete with the iconic Pantone logo, the simple design allows the plants to pack areal punch and reflects the characteristics of the Gen Zand Millennial audience.
Primary colours
Two-tone
Michael Wooldridge, Director of Woodlodge said: "Pantone is highly recognised both within and outside of the design community and now Woodlodge is bringing it into the garden. The brand has ahuge influence on interior design and fashion, Pantone's Colour of the Year announcement is always influential in trends that areto come. This collaboration will bring anew audience to the garden retailer,aswell as appeal to buyers who increasingly believe that interior fashion and design can play an important role in the garden too. We aredelighted to add the Pantone licenced range to our ever expanding portfolio and continue to lead the way in cutting-edge garden decor"
Featuring the instantly recognisable Pantone logo, the new portfolio will inject colour into sales areas and tap into the popularity of bold shades in the home. Following the past couple of years, we areseeing the return of deep and vibrant colour tones, bringing brightness into the home, atrend forecast by many of the top interior designers. All white spaces arequickly disappearing with the use of vibrant colour completely transforming aspace, and certain tones areknown to have positive effects on well-being and motivation.
With many people reconnecting with naturesince the pandemic, consumers have been turning to earthier colours like green and blue tones, to make their home acomforting and calming sanctuary.The Pantone fibreclay ridged planters also come in an earth tone palette of dark blue and green to bring asense of rest to thegarden. Inspired by the soothing beauty of the natural world, the ribbed planters arealso available in mint green, and light blue and areversatile enough to work in a variety of spaces. For aneutral look, the planter also comes in modern black to add sophistication to plants.
Cementing style outdoors
All aglaze
Woodlodge and Pantone Create Winning Combination
Earthy hues
WESTLAND CHAMPIONS EVERYGARDENER
Sustainability is at the heart of everything we do, promoting wildlife, boosting wellbeing, and continuing to make our products and packaging moreenvironmentally friendly.Examples include the new Child and Pet Friendly range of lawncare, plastic free packaging on Peckish and 1.6 million pieces of plastic eliminated from our hardwarerange for 2023.
*Bedding plants versus unfed
We areleading the way in growing media, ready for the future with a range that'sproven in independenttrials at NIAB. We want to make growing your own easier than ever which is why we have developed plant feeds that have been optimised to work with peat free composts.
With Boost in your can, you can! After unprecedented support, Boost will be back on TV for asecond year along with afull communication package worth over £1.5M, re-energising the plant feed category. Delivering four times moreblooms than watering alone, this revolutionary product uses Plant Sense Technology.This is an optimised ratio of microand slow-release macronutrients,combined with agame changing water management system. The first plant food optimised for peat-free composts which need morefeeding and watering.
Westland'smission is to champion all gardeners, from beginners planting up their first container, to allotment growers who garden as amain hobby.Westland provides them all with the solutions they need for success, striving to help make their gardening dreams come true.
52 GIMA NEW PRODUCT DIGEST AUTUMN 2022 WESTLAND HORTICULTURE Westland For further information contact Laura Mallinder Lmallinder@westland.com
*By
Take the Big TomChallengeand get Big Results with three times moretomatoes*. Reformulated Big Tomisbursting with benefits, including asuperior nutrientdelivery system rich in potassium, that enables strong calcium absorption to help avoid blossom and rot.
Protected by registered and unregistered design rights. 6210492. Patent Pending. 2207688.9
Peckish leads the way in UK and Ireland and believes in products that arenaturally good, both on the inside and out. Through the sourcing of local ingredients to plastic free packaging, we'recommitted to asustainable future. Our new improved recipes include varieties that contain more seeds for morebirds and arelocally sourced. Stockupwith the bestselling brand in the market, making adifference with sustainable new packaging solutions.
Protected by registered andunregistered design rights. 6161071/2 &6210493/94. Patent Pending. 2113010.9
weight vs. unfed tomato plants
Afterthe success of Eversharp Secateurs in 2022, Kent &Stowe areextending their sharpest, hardest range to include garden snips and smaller all purpose secateurs, all with the same game changing technology.their sharpest, hardest range to include garden snips and smaller all purpose secateurs, all with the same game changing technology
GIMA53 NEW PRODUCT DIGEST AUTUMN 2022 WESTLAND HORTICULTURE
Flopro'snew unique 7.5L watering can connects directly to ahose pipe connector for easy,nomessfilling. Thenolossflip toprose quickly converts to afast fill spout and the rose can conveniently be stored on boardwhen not in use. It also has alarge filling hole for dunking in a water butt.
Woodmansterne arecommitted to using sustainable materials and practices wherever possible. As a third-generation family business, we understand the importance of protecting our environment and safeguarding it for the future.
Get in touch, we would love to explore how we can help your business grow
54 GIMA NEW PRODUCT DIGEST AUTUMN 2022 WOODMANSTERNE Woodmansterne 01923 200600 email hello@woodmansterne.co.uk
Grow your cards sales sustainably with W-Select from Woodmansterne
•Our beautiful envelope paper is made from 100% recycled postconsumer waste.
•Wepack our cards with asimple Smart Seal that saves up to half a million pieces of throw-away plastic being sent to landfill every week.
•UKmanufacturing and distribution keep our carbon footprint low
•All our cards areprinted by us in Croxley,Hertfordshire.
•Weprint with vegetable inks on paper from FSC sustainable forests.
Our W-Select programme offers you aone-stop solution for the planning and management of your greeting card assortment. We willhelp you to create aunique and visually appealing card department with adiverse, exciting range of product from over 25 top British Publishers.
Woodmansterne arethe leading supplier of premium greeting cards to independent retailers. We design, produce and finish all our cards in Britain. We make cards that feed the soul, lift the spirit and reflect Britishculture, whether this is through the magic of Quentin Blake'sillustrations, the beauty of National Trust images, the iconic patternofEmma Bridgewater designs, or the humour of Punch cartoons.
Garden Pizza Oven Table
The Freya range presents anew design aesthetic and incorporates alternate width wooden slats cleverly spaced to make comfortable ergonomic seating. The range offers achoice of furniturecombinations including two or three seater benches, round or rectangular tables, chairs and a companion seat for two.
Keep Safe Parcel Store
4TierRaisedBed
Theawardwinning Garden bar and TwoStool Set, is quick and easy to set up by simply opening the two main storage doors to make asturdy base for the fold down counter which acts as abar.The side panels hinged doors reveal fully fitted drink cabinet shelving to display arange of drinks and glasses. The innovative set combines aspace saving solution and versatile storage creating the perfect party space.
Zest Website –www.zestoutdoorliving.co.uk Email -sales@zestoutdoorliving.co.uk Tel-01352 873 555
Garden Bar and TwoStool Set
Zest for outdoor living –The Natural Choice
Designed with outdoor cooking in mind, the table provides 360 degree access for fuelling the oven, as well as cooking and serving pizzas. The main central table top is designed to securely hold apizza oven with fold up sides for preparation and serving.
Atall and impactful garden featurefor flowers orcascading plants, the 4Tier Raised Bed is designed to give height and easy access for gardeners. Asturdy and well-constructed planter also ideal for growing fruit and vegetables
FreyaRange
Designed with security in mind -when aparcel is delivered and the lid is lifted, the parcel can be placed on the hinged platform and retrieved via the side door.
New for 2023
Life outdoors is moreimportant than ever for relaxation, wellbeing and enjoying quality time entertaining family and friends -Zest is the expert in outdoor living.
GIMA55 NEW PRODUCT DIGEST AUTUMN 2022 ZEST
Its products aremade from slow grown softwood, FSC® certified -C114990, sourced from sustainably managed forests. Zest products connect the outdoor enthusiast with natureand have the strength and durability to give enjoyment for many years.
Zest is afifth generation British company,designing and manufacturing furniture, decorative garden structures and GYO products, expertly selected for quality.Zest sells to garden centres, major retailing groups, and online retailers and has adedicated national sales team of professionals, providing arange of retail support services including online lifestyle and assembly videos.