Table of Contents
Discover your favorite gourmet lines sorted by theme! For an easier navigation, just click on the line to jump to the product page.
To jump to the MAISON lines, click here.
Traditional Mustards, Vinegars & Olive Oil
Jean Leblanc
Edmond Fallot
Pommery
Sur les Quais
A L'Olivier (NEW)
Everything from Provence
Delices du Luberon
All our Olive Oils
Nicolas Alziari
L'Ami Provencal
Forever Truffle
Maison Pebeyre
Plantin
French Sea Food
Groix & Nature
Gonidec
All Jams & Savories
L'Epicurien
Les Confitures a l'Ancienne
Francis Miot (New)
Herbs & Seasoning
Aux Anysetiers du Roy
French Farm Collection
Our Best Sea Salts
Le Saunier de Camargue
Le Paludier
Pantry Staples
Rougie
Bourgogne Escargot
DEA
Sabarot
Brioche Pasquier
Morrocan Olive Grove
Eat Italy
La Favorita
Il Boschetto
Frantoi Cutrera
Sapori Antichi
Casa Vecchio
Giuseppe Guisti
Pisti
Fontana Formiello (New)
Spanish Treats
Sal de Ibiza
La Cultivada
Oleo Elvira
Paella Essential
Spanish Sweets
Don Gastronom
Mueloliva
Montegil
Safrante
La Dalia
El Avion
Dacsa
Caprichos del Guadalquivir
Portuguese Specialties
Conservas Portugal Norte
Maria Organic
Spice it up!
Villa Jerada
Terre Exotique
Honey
L'Abeille Occitane
Famille Perronneau
Al Andalus
Beverage & Sweeteners
Quai Sud
Nina's Paris
Butter Cookies
La Trinitaine
La Dunkerquoise
Filet Bleu
Goulibeur
La Sablesienne
Sweet Candies
Clement Faugier
Biscotti Bellli
Distilleries Peureux
Bonbons Barnier
Cruzilles
L'Ami Provencal
Reynaud
Maison d'Armorine
Maxim's De Paris
Canasuc
Les Anis de Flavigny
Dona Jimena
Pastiglie Leone (NEW)
22 www..com 713-660-0577
Jean LebLanc
OiLs & Vinegars
Since 1878, Jean Leblanc oils have been cold pressed in France with a stone mill according to the old Burgundian tradition.
5 www.thefrenchfarm.com
713-660-0577
LB003 EVOO 16oz LBL03 EVOO 32oz
LBG3
Pistachio
LBG1 Walnut
LBG2
Hazelnut
LBG4 Almond
LBG6
Pecan
LV002 Sherry
LV005 Balsamic LV001 Raspberry
LV004
Champagne
LV003 Tarragon
LBG5
Truffle
LB007
Grapeseed
LV007 Apple Cider
LV008 Banuyls
LBS3 EVOO in stone jar
edmOnd FaLLOt
The Fallot family has enjoyed a worldwide reputation for exceptional quality, since 1840. The Mustards are made with seeds that are selected for their high quality and are then ground in a traditional stone mill.
22 www..com 713-660-0577
Gift Pack New Packaging!
FA1/FA22 Dijon 7/13oz FA2/FA23 Grain 7/13oz
FA3 Tarragon FA4
Peppercorn
Currant FA21 Dijon Mustard in Pail
Old Fashioned Grain Dijon FA10 Cornichons FA37 Burgundy Verjus FA38 Chardonnay FA30 Raspberry FA32 Provence Herbs FA33 Walnut FA34 Aged Burgundy FA35 Merlot Wine FA20 Red Wine
Dijon
FA51 Walnut FA14 Pinot Noir FA53 Fallot Mustard
FA50 Burgundy FA12 Horseradish
FA7 Honey Balsamic FA6 Basil
Green
FA11 Provencal FA5 Black
FA8
FA51
in stone jar
POmmery
mustards & Vinegars
Pommery Mustard from Meaux has been served at the tables of French Kings since 1632. The secret recipe belonged to the religious order of Meaux and was passed on to the Pommery family in 1760 who, to this day, closely guards its secret recipe.
Deliciously grainy and slightly "nutty" in flavor, this all-natural mustard is preferred by fine chefs worldwide.
PM02 Meaux Grain Mustard PV04 Aged
PM06 Firemans
Hot Mustard
PM10 Meaux Mustard PM15 Fine
Mustard PM14 Dijon
PM13 Espelette
PM11 Fig
PM01 Grain
Cognac PM07 Extra
Dijon
PM03 Meaux Grain Mustard 18oz PM17 Cognac
Red Wine Vinegar PV05 Raspberry White Wine Vinegar PV06 Xeres Sherry Aged Vinegar
Spicy
BE25150 Mustard Spatula
Herbs
Mustard
Chili Pepper Mustard
Mustard
Mustard with
Strong
Mustard
Mustard PM18 Green Peppercorn Mustard
SLQ20
Mustard with Porcini Mushrooms
SLQ03
Mustard with Espelette Chili
SLQ12
Mustard with Provence Herbs
sur Les Quais
Sur les Quais is a gourmet fine food brand founded in 1999 by people who have a passion for travel and beautiful, delicious food.
Mustard Flavored w/Truffles
Mustard with Honey & Curry
SLQ04
SLQ02
SLQ05 Mustard with Walnut
SLQ06 Mustard with Zaatar
a L'OLiVier
Founded in 1822 in the heart of Paris, A L'Olivier has been producing high-quality oils and vinegars for over two centuries. The brand's commitment to traditional techniques and dedication to using only the best ingredients has been passed down through generations of craftsmen, resulting in exceptional products that are loved by chefs and gourmands worldwide.
AL1558
Basil-Infused Olive Oil
OLiVe OiLs
AL1559
Garlic & Thyme-Infused Olive Oil
AL1562 Black Truffle-Flavored Olive Oil
AL1581 White Truffle-Flavored Olive Oil
AL1562
Lavender-Infused Olive Oil
AL1557 Extra Virgin Olive Oil
AL1561
Lemon From Nice-Infused Olive Oil
inFused Vinegars
AL1563 Raspberry Vinegar
AL1566 Fig Vinegar
AL1564 Mango Vinegar
AL1567
Lemon Grapefruit Vinegar
AL1565 Passion Fruit Vinegar
AL1568 Blueberry Vinegar
AL1569 Tomato Basil Vinegar
deLices du LuberOn
The Délices du Lubéron brand was born deep in the heart of Provence in the kitchen of a brave, busy mother and an amazing cook. Starting off as simply cooking delicious, healthy meals for her family, these home-dishes soon became local and then international favorites. This traditional family business is dedicated to taking the best that Provence has to offer and sharing it with the world.
13
DLESPE Espelette Chili Pepper Mayo
DLBTAP Black Olive Spread
DLGTAP Green Olive Spread
DLTOMA Sundried Tomato Spread
DLGARL Garlic Aioli
DLEGGP Eggplant Spread
DLARTI Artichoke Spread
DLPRES Display Box Assorted Spreads (45 Jars)
22 www..com 713-660-0577 LCOH250 Hojiblanca Organic EVOO LCOA250 Arbequina Organic EVOO OE01 Organic EVOO 16oz OE02 Organic EVOO 24.34oz OLiVe All our LB003 EVOO 16oz LBL03 EVOO 32oz NA1111 EVOO Prestige 16.9oz
France sPain
From Italy to Portugal, travel accross the From grassy to peppery flavors, they all have a unique taste that
OiLs from Europe
LCOQ250/500
Quintaesencia Organic EVOO
8.8oz/16oz
MO183 EVOO
FC1024 EVOO PDO Primo Monti Beli Iblei
FC1826 EVOO PGI Sicilia Assorted Set
BOLIVE Limited Edition EVOO
the South of Europe with our olive oils. that will transport you oversea! Which one will be your favorite?
22 www..com 713-660-0577
e
itaLy ain
NicOLas aLziari
In 1868, Cesar Martin decided to manufacture his own olive oil. With the years, Cesar made his son-in-law,Nicolas Alziari, his new successor. Nicolas traveled all around Europe to learn how to create the best olive oil, applying the techniques of champagne, chocolate, and coffee productions. After many years, the company passed down from one generation to another, always with the idea of excellence.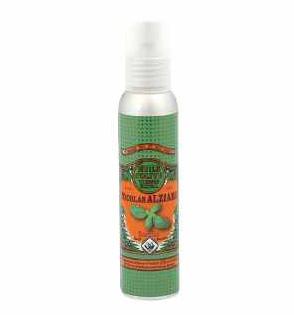 22 www..com 713-660-0577 www.thefrenchfarm.com 713-660-0577 15
NEW IN! NA1815 Oil Dispenser (Empty) NA1719 Candied Lemon NA1111 EVOO Prestige 16.9ozNow Available in a 1 liter tin! (NA1112) NEW IN! NA1144 Piment/Chili Flavored EVOO Pump NA4407 Garlic Flavored EVOO Pump NA1143 Basil Flavored EVOO Pump NA1147 Lemon Flavored EVOO Pump NA1116 Truffle Flavored EVOO Pump
L'ami PrOVencaL
The line of L'Ami Provencale herbs contain only the best quality herbs, which are packaged in stone jars, linen bags and burlap bags.
22 www..com 713-660-0577
DP170 Herbes de Provence Gift Box
DP172 Provence Herbs Burlap Bag
DP018 Lavender Gift Box
DP2 Violet Flavor OldFashioned Candy
DP3 Citrus Flavor OldFashioned Candy
DP5 Raspberry Flavor OldFashioned Candy
DP9 Lavender Flavor OldFashioned Candy
DP175 Provence Herbs Linen Bag
MaisOn Pebeyre
La Maison Pébeyre, founded in a small village of Southwestern France in 1897, deals exclusively with truffles. Family-owned and operated for four generations, Pébeyre stands as a reference among all truffle connoisseurs, and has now gained an international reputation for exceptional quality.
PB184
Truffle Olive Oil Trio Gift Pack
PB185
Truffle Olive Oil Duo Gift Pack
PB181
Truffle Honey
PB183
Truffle
Mayonnaise
PB017
Black Truffle Sunflower Oil
PB018 White Truffle Sunflower Oil
PB182
Truffle Salt
PB186
Dijon Mustard w/ Truffle
PB019
Truffle Peelings in a jar
PLantin
Established in 1930, Plantin excels in the process of hunting, selecting and providing truffles and forest mushrooms of the highest quality. Plantin Truffle Oil is infused with white truffle from Alba, Italy or black truffle from France and is very concentrated.
PL18629 Dried Porcini Mushrooms
PL18969 Dried Chanterelle Mushrooms
PL18739 Dried Mixed Forest Mushrooms
PL18948 Dried Morel Mushrooms
PL18515 Black Truffle Infused Olive Oil
PL18525 White Truffle Infused Olive Oil
PL02466 Balsamic Vinegar with Truffle
PL02428 Truffle Salt
PL24027 Truffle Carpaccio
GOnidec
Gonidec is one of the last fish canneries in Concarneau, Brittany, where they make the highest quality canned seafood goods. The family commitment to quality has been present in every bite since 1959.
BG0220
Sardines in EVOO
BG0225
Sardines in EVOO & Chili
BG0229
Sardines Basil & Thyme
BG0224
Sardines in EVOO & Lemon
BG0231
Sardines in EVOO & Sundried
Tomatoes
BG1017
Mackerel Fillets w/ Mustard Sauce
BG4110
Mackerel Fillets w/ Lemon Marinade
BG0197
Sardines in Vintage Tin
BG0012
Mackerel Rilletes w/ Mustard
BG0014
Tuna Rilletes w/Peppercorn
BG0013
Mackerel Fillets w/ Veggies Marinade
GROIX & NATURE
Groix & Nature is located on the small island of Groix in the Brittany region of France. While respecting the environment, the products are made by a combination of the local fishermen's catch, craft production, and natural recipes that are cooked right on the island.
GN6419 Scallop Rillettes
GN6417 Crab Rillettes
GN6489
Sardine Rillettes with Espelette Pepper
GN6487
Tuna Rillettes with Indian Spices
GN6486
Mackerel Rillettes with Sichuan Pepper
GN6418 Lobster Rillettes
GN6424 Salmon Rillettes
GN6269 Sardines in Lobster Oil
GN6415 Lobster Oil
L'Epicurien offers a range of exquisite flavor combinations prepared with carefully selected ripened fruits. Handcrafted with tradition by Bernard Le Gulvout, master jam maker, and a true magician when it comes to gourmet recipes.
cheese cOnFits for
L'épicurien has created for you a selection of delicious fruit confits to accompany your favorite cheeses.
CONFITS
Large jars of Confits, perfect for sandwiches, charcuteries platters, salads or toast.
PF2001 Assorted Confit for Cheese Display Box (36pcs)
PF327 Plum
PF718 Espelette chili
PF307 Quince Paste
PF225 Black Cherry
PF5589 White Fig and Almond Confit
PFPR09 Mini Cheese Confit Set Includes: Fig & Walnut; Black Cherry; Red Pepper w/Cayenne & Raspberry
PF226 Fig & Walnuts
PF228 Pineapple w/ Penja Pepper
PF229 Apple Cider & Calvados
PF227 Pear with White Wine
PF616 Red Pepper w/ Cayenne & Raspberry
PF054 Sweet Onion
PF163 Shallot
PF090 Merlot Red Wine
PF089 Sauvignon Wine Confit
PF251 Figs & Balsamic Vinegar
sPreads & PestOs
To create the perfect appetizers or to eat out of the jar!
Perfect to pair with meat or to prepare unique salad dressings
Artichoke
PF3000 Assorted Appetizer Display Box (36pcs) PF518 Artichoke & Truffle Pesto PFPR22 Truffle Set PF599 Porcini & Truffle Cream
PF180 Tapenade w/Dried Tomatoes & Basil PF341 French Tomato Pesto PF111 Green Olive &  Almond Tapenade PF476
Pesto PF442 Bruschetta Eggplant and Red Pepper
& PestOs
PF036 Espelette Chili PF299 Fig PF313 Truffle PF308 Provence Herbs
truFFLes sPreads
with mustards
PrOVence insPired
You no longer need to travel to Provence to enjoy its taste! Discover this new selection of provence inspired recipes. The perfect way to bring sunshine in your kitchen!
Complement any recipes with these condiment for a twist of taste!
21
PF020
PF0510 Eggplant Spread PF4112 Carrot & Sweet Spices Spread PF433 Sweet Garlic w/Herbs
Preserved Lemons PF435 Sweet Garlic w/Chili PF343 Preserved Lemon Cream PF446 Garlic Cream PF699 Ratatouille Cream
PF3221 Black Olive Spread PF3627 Green Olive Tapenade
PF1913 Green Olive Tapenade w/ Fennel & lemon
PF4211 Zuccini and Ramp Spread
FLOwer cOnFits
Flower confits are a great complement to pies, yogurt, ice cream or even tea.
chutneys
Perfect for cheese boards, toasts, sandwiches and more!
27
PF6011 Lavender
PF6203 Jasmine
PF5202 Red Poppy
PFPR20 Flower Confit Set
PF6036 Violet New packaging !
PF6062 Rose
PF031
Fig Chutney
PF106 Mango Chutney
PreserVes
Made from the best fruits, enjoy these jams for everyday breakfast!
We love to cook with them to enhance all our desserts!
NEW IN!
28
PF5039
Very Strawberry
PF5015 Black Cherry
PF5013 Blackcurrant
PF5572
Strawberry & Champagne
PF5657
Strawberry & Violet
PF5111
Vine Peach
PF5049 Blackberry
PF5166
Seedless Raspberry
PF5051
Wild Blueberry
PF5270 White Fig
PF5033 Provence Black Fig
PFPR08
Mini Preserves Gift Set
PF1467
Blackcurrant, Pomegranate & Hibiscus
www.thefrenchfarm.com 713-660-0577
curds
gOurmet chOcOLate sPreads
hOLiday PFPR30 Holiday Set PF5397 Lemon Curd PF5495 Pistachio Curd
PF3322 Chocolate & Hazelnut PF3575 Salted Butter Caramel PF3419 Chocolate & Pistachio PF3569 Chocolate & Coconut
PF5263 Coco-Passion PF5004 Apricot PF5401 Apricot & Lavender PF5063 Pear with Dried Apricots & Honey PF5344 Orange w/Orange Blossom
Dark Chocolate & Candied Orange
PF3428
New Line Alert: Francis Miot
Francis Miot has become one of the most famous jam makers in France: from the first jar of jam, the small business has grown tremendously and won a national prize for Best Jam Maker in France obtained at the Gesvres International Festival in 1987. Now The French Farm is proud to add these jams to its collection.
22 www..com 713-660-0577
FM2834 Mango & Vanilla
FM0504 Apricot
FM0887 Bitter Orange
FM0641 Morello Cherry
FM0597 Fig
FM0610 Raspberry
FM0603 Strawberry
FM0724
Parisienne Jam
FM0764 Christmas (Seasonal)
FM0719 Pear Caramel
FM0689 Orange Whiskey
FM0665 Kiwi Lime
FM1020 Tangerine from Corsica
FM0887 Passion Fruit & Champagne
Les cOnFitures a L'ancienne
Andresy old fashioned jams are cooked in copper basins with whole selected fruits, cane sugar, and lemon juice to refine when necessary. All natural!
A10036 Apple Pear & Walnut
A09962 Apricot & Almond
A10128 Blackcurrant
A10494 Wild Blueberry
A10975 Morello Cherry
A10456 Fig
A10524 Mixed Red Fruits
A11071 Tangerine
A10517 Peach Vanilla
A10487 Mirabelle Plum
A11361 Rhubarb
A10463 Wild Strawberry
BE24270 Jam Spoon
A10135 Blackberry
A10029 Redcurrant & Raspberry
A10011 Rose Petal Confit
A10009 Pear Vanilla
A10043 Chestnut Cream
A22299 Love Jam Roses, Passion Fruit & Strawberry
aux anysetiers du rOy
Aux Anysetiers du Roy was first a restaurant locatated in old Ile Saint Louis in Paris. At the end of dinner, each customer was offered a gift: the small "Herbs de Provence" crock, a special blend prepared by Louis Lombard.
FOndues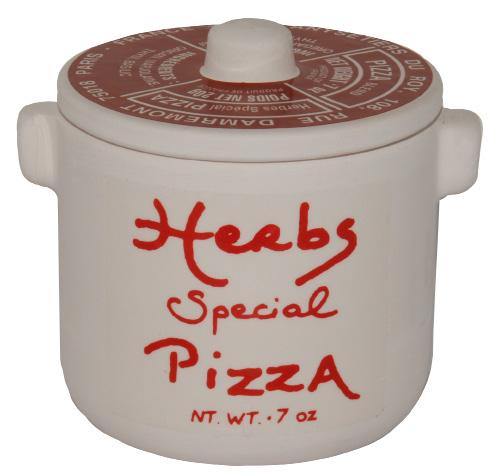 herbs
Milk
Dark
AX331
Chocolate AX329
Chocolate AX355 Dark Chocolate w/Fleur de Sel
Dark
Dark
AX323
Chocolate w/ Pistachio AX363
Chocolate w/Hazelnuts
AX101 Herbs de Provence AX102 Mixed Herbs for Fish AX104 Mixed Herbs for Pizza AX401 Herbs de Provence Refill AX105 Pepper Steak Spices
the French Farm cOLLectiOn
The French Farm has beautifully packaged for you the best selected sea salts with herbs and spices. A wonderful gift idea in outstanding packaging!
new in
SC1072 Grilled Eggplant
SC1075 Grilled Zucchini
SC1104 Grilled Red Pepper
SC1227 Semi-Dried Tomatoes
SC9475 Stuffed Green Olive
SC200 Marinated Garlic & Herbs
SC2187 Caper Berries
SC2244 Antipasto Piemontaise
SC7435 Marinated Artichoke
SC10791 Marinated Mushrooms
Pesto Mayonnaise
Garlic Mayonnaise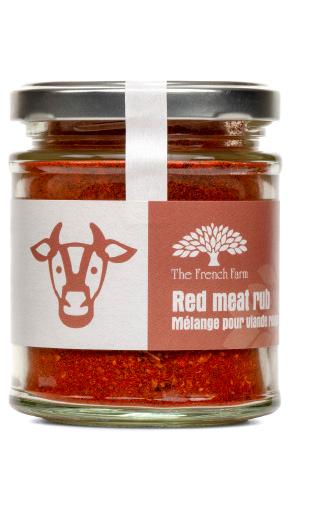 22 www..com 713-660-0577 SC03 Butcher Salt Mill SC04 Mixed Pepper Mill SC19 Provence Herb Mill SC79 Gardener Salt Mill SC90 Fisherman Salt Mill SC30 Himalayan Pink Salt Mill 41
SC47 Hot Chocolate (Seasonal)
SC91 BBQ Salt
SC12 Butcher Salt
SC01 Fisherman Salt Marjoram, Fennel, Thyme, Chervil & Sage
SC02 Gardener Salt Rosemary, Thyme, Sage & Marjoram Garlic, Chervil, Parsley & Tarragon Paprika, Coriander, Onion & Garlic
SC43  Crazy Salt SCFISH Fish Rub SCMEAT Red Meat Rub SCPOULTRY Poultry Rub SCVEG Veggie Rub
SC92 BBQ Salt Mill
22 www..com 713-660-0577 new in! SC51 Cacio e Pepe Crushed Pepper SC55 Paella Spice Blend SC52 Ratatouille Herb Blend SC53 Beef Stew Herb Blend SC54 Tzatziki Spice Blend SC56 Roasted Chicken Spice Blend
sea saLt ! Let it be
sauniers de camargue
Le Saunier De Camargue Fleur De Sel is hand harvested and raked in the Camargue region of France. These pearl white salt crystals are of exceptional flavor.
Le PaLudier
Le Paludier is located in Batz Sur Mer, Brittany. They offer a wide range of products whose origin is composed essentially of the Guérande salts.
39
SO2 Fleur de Sel 2.2 lb S03 Fleur de Sel 8.8 oz SO1 Fleur de Sel 4.4 oz
Fleur
SO6
de Sel with Herbs de Provence 4.4 oz new in! SO5 La Baleine Coarse Salt Limited Edition 2.2 lb
LP102604 Guérande Grey Salt Shaker
LP400079 Fleur de Sel Clear Bag
LP39101 Fleur de Sel
LP402041 Fleur de Sel Purple Bag
rOugie
Founded in 1875 and based in the medieval town of Sarlat in the beautiful Périgord region of France, Rougié is the world's #1 producer of foie gras and moulard duck specialties. Rougié is the active partner of award winning restaurants around the world.
R16843
Foie Gras
Mousse w/ Truffle
R00186 Duck
Foie Gras w/Armagnac
Duck & Pork Pate w/20% Foie Gras
RS0004
Duck & Pork Pate w/Orange
42
Duck Fat
R13919 Duck Leg Confit in Duck Fat
RS0015
RS0013 Duck Rillettes
PasQuier
These deliciously crunchy little toasts are the perfect vessel to enjoy all your favorite French Farm jams, confits, and rillettes, or a perfect snack by themselves!
bOurgOgne escargOts
Bourgogne Escargots has been providing the highest quality escargots to consumers for over 40 years. All processing occurs at their facility in Dijon, so control is exercised in every step to ensure consistency and excellence in the finished product.
dea
The traditional Harissa paste, the perfect condiment to add spicy flavors to your meal!
sabarOt
The traditional French Green Lentils also called "Puy lentils". They have been cultivated for more than 2,000 years in Auvergne. They hold their shape after cooking and are praised for their peppery flavor.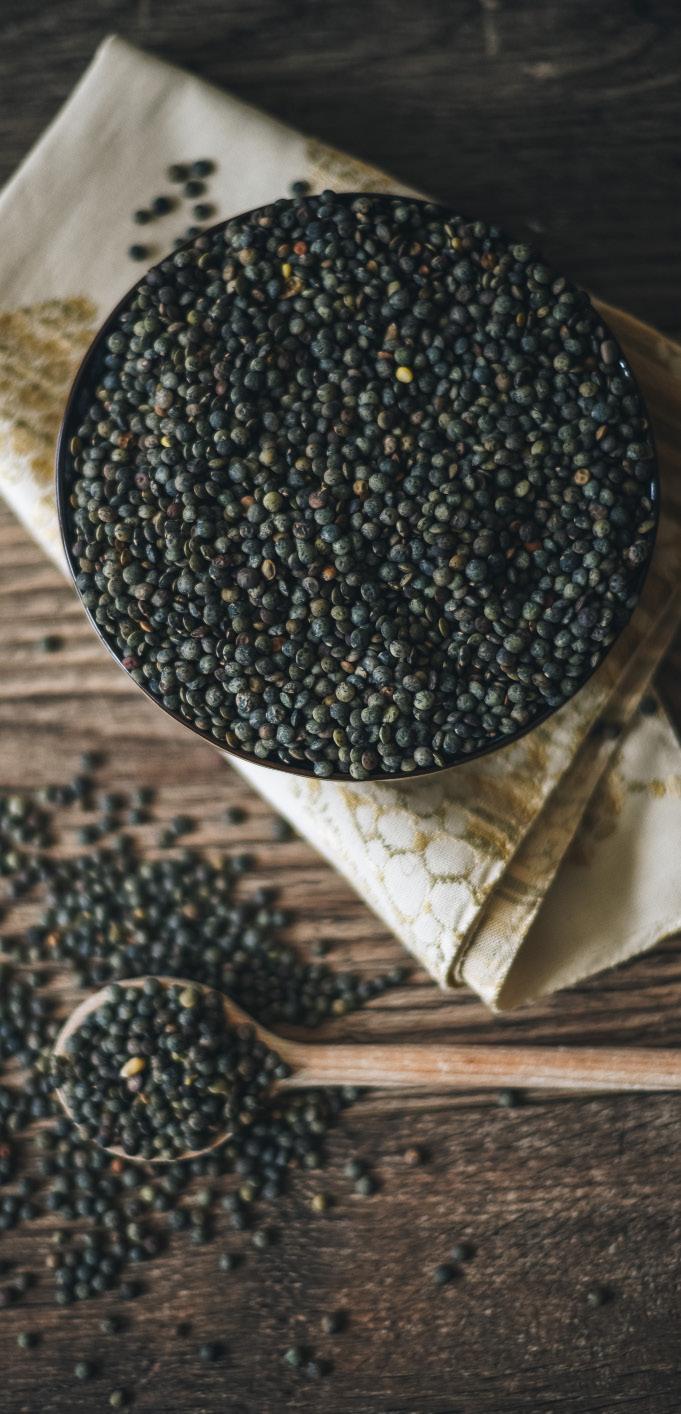 EB0580
Burgundy Escargots EB0122
Burgundy Escargots Set
P51001 French Mini Toasts
ST2001 Green Lentils
MG501
Harissa Paste
La FaVOrita
itaLian sPeciaLties
La Favorita offers outstanding Pestos, Sauces, and Fruits in Wine created from traditional Italian recipes. Made with only the best all-natural ingredients.
45
B805 Artichoke & Garlic B310 Black Olive B220 Pesto Genovese B292 Pesto Pomodoro B222 Basil and Truffle Pesto B465 Old-Fashioned Tomato Sauce B540 Eggplant Olive B221 Tuscan Kale Pesto B970 Truffle Honey B981 Truffle & Barolo Delicacy B790 White Truffle Spread B720 Salted Capers B961 Balsamic Vinegar Mostarda B111 Carnalori Rice w/ Truffle B113 Carnalori Rice w/ Veggies B102 Truffled Polenta
BOIO10 Truffle EVOO NEW
BOLIVE Limited Edition EVOO
Try this Limited Edition
Only 6,500 Bottles are produced every year!
SeasOning
49
BOIO14 Lemon EVOO
BOIO22 Basil EVOO
BOIO42 Garlic EVOO
BOGA01 Sea Salt
BOGA02 Mixed Pepper
BOGA70 Grigliata
BOGA07 Sea Salt & Herbs
BOGA03 Black Peppercorns
OLiVe OiLs
IN!
iL bOschettO
Located in the medieval town of Castiglione, in the heart of Tuscany, Il Boschetto has refined the art of preparing infusions and mixtures based on oils, vinegars and spices,always creating the most innovative packaging solutions.
FrantOi cutrera
Since 1906 the Cutrera family has been perfecting their olive spreads and appetizer recipes in a small town in the south-eastern area of Sicily. Still family owned today, each jar contains the family's values and the highest quality locally sourced ingredients.
Jams & marmaLades
PestOs & Pantry staPLes
FC8113 Black Olive Spread
FC8083 Pesto Rosso (Tomato & Fennel)
FC8033 Eggplant Caponata
FC8053 Dried Cherry Tomatoes in EVOO
FC8013 Artichoke Hearts in EVOO
FC8093 Sicilian Basil Pesto
FC8193 Pistachio & Almond Pesto
FC8693 Onion Jam
FC8683 Cherry Tomato Jam
FC8633 Tangerine Marmalade
FC8643 Pink Grapefruit Marmalade
FC8653 Lemon Marmalade
FC8613 Tarocco Blood Orange Marmalade
FC8863 Tomato Bruschetta
FC7123 Artichoke Caponata
FC8823 Violet Artichoke Cream
sea saLt
FLaVOred sea saLt
22 www..com 713-660-0577
Eggplant
Olives
tOmatO sauces FC8218 Cherry Tomato Sauce FC8244 Norma Tom Sauce w/
FC8294 Spicy Arrabiata Sauce FC8234 Tomato Sauce w/ Nocellera
Natural Coarse Sea Salt FC8354 Natural Fine Sea Salt FC8373 Sea Salt Flavored w/ Orange FC8363 Sea Salt Flavored w/ Lemon FC8393 Sea Sea Flavored for BBQ
FC8344
Olives
Contadina FC8144
Olives
Brine
Brine siciLian OLiVes FC1122 Organic Primo Sicilia EVOO new in! FC1826 EVOO PGI Sicilia Assorted Set FC1024 EVOO PDO Primo Monti Beli Iblei siciLian eVOO
FC8073 Green
alla
Green
in
FC8164 Black Olives in
CVGOR Mini Gressini w/
SA016024 Farfalline
SA006043 Trombette
Casa Vecchio, a small artisanal making
Sapori Antichi is famous with the
saPOri antichi
famous for making pasta from old family recipes. All of the pasta are made best durum wheat semolina, fresh ingredients and natural colors.
casa VecchiO
artisanal company of breadsticks, have been baking these Italian treats since 1860, making it, one of our favorite go to for enternaining !
CVGOR w/ Blue Cheese
SA006042 Fusilloni
SA006882
Italian Flag Farfalline
SA006064 Eiffel Tower
SA001500 Cuoricini Heart
Mini
CVOLIO Mini Gressini
EVOO
CVPOC
Gressini w/ Tomato & Capers
w/
FOntana FOrmieLLO
Fontana Formiello Gastronomia has hand-picked some of the very finest artisanal Italian foods, from superior store-cupboard essentials to gourmet regional rarities, all sourced directly from the producer.
Pastas
FML6141 Fregula Sarda
FML6165 Trofie Pasta
FML6158 Orecchiette Pasta
FML6417 Spaghetti Pasta
FML6448 Linguine Pasta
FML6424 Fusilli Pasta
FML6158 Orecchiette Pasta
FML6271 Pomegranate Vinegar
FML6264 Apple Cider Vinegar
Vinegars
FML6240 White Wine Vinegar
FML6257 Red Wine Vinegar
grains
FML6233 Balsamic Vinegar of Modena
FML6110 Arborio Risotto Rice
FML6196 Farro
FML6202 Barley (Orzo)
FML6226 Quinoa
FML6189 Polenta Svelta
FML6172 Medium Couscous
FML6134 Venere Nero Risotto Rice
FML6127 Carnaroli Risotto Rice
giusePPe giusti
For 400 years, the Giusti family has crafted one of the best Balsamic Vinegars di Modena. More than 17 generations later, they still keep the passion and their tradition to offer, the same quality of vinegars. Centered on the well-being of the people, the territory and the community, Giuseppe Giusti heirs continue, with the deepest respect, the project that their ancestor started.
baLsamic Vinegar de mOdena igP
GG1
1 Silver Medal
"Il Profumato"
Champagnotta
GG2
2 Gold Medals
"Il Classico"
Champagnotta
GG3
3 Gold Medals
"Riccardo Gusti"
Champagnotta
GG6
GG4
4 Gold Medals
"Quatro Centenario"
Cube Bottle in a Box
GG5
5 Gold Medals
"Banda Rossa"
Cube Bottle in a Box
GG7
Agrodolce Bianco
Champgnottina
Li Riserva di Famiglia Calamaio di Vittoria
gLazes
The perfect finishing touch for all your meals! Drizzle some glaze to create the perfect flavors to every dinner, add a little bit of Balsamic
cOndiments
To put flavors in your meals with this Saba and Balsamic Salt!
GG9
Saba Grape Must Reduction
GG10 Balsamic GG11 Truffle GG12 Fig GG13 Raspberry GG15 Pomegranate
giFt bOxes sPeciaL cOLLectiOns*
Discover the "Scrigno", a precious wooden suitcase that contains all the history of their vinegar. Enjoy a gift made for those who love vinegar or wants to discover the best of the best.
GG21
Historical Collection "Cofanetto" Wood Box* 3.5oz each
This "Cofanetto" is a piece of Gueseppe Giusti History. Each of the 5 bottle representes their best vinegars aged in different woods: oak, cherry, chestnut, mulberry & ash.
*Special order only
Prepayment required
Pisti
Pisti was born in 2001 in an Sicilian artisanal workshop. Nino and Vincenzo wanted to combine tradition and flavor with modern refinement and creativity. The result is nothing but amazing. All their products are using the best ingredients: nuts sourced locally at the foot of the large Etna volcano, the undisputed homeland of the best pistachio in the world. Discover these new products, full of flavor that will bring joy to your daily routine.
22 www..com 713-660-0577
PT0452 Pistachio Cream
PT3767 Almond Cream
PT1169 Hazelnut Cream
PT1299 Choco-Hazelnut Cream
PT0322 Nougat Pieces w/ Pistachio
PT5310 Crunchy Nougat w/ Pistachio & Almond
PT1497 Crunchy Nougat w/Pistachio
ibiza saLts
A 100% natural sea salt.Harvested in the nature reserve of the saline fields on the island of Ibiza, Spain, this salt contains no additives. Made from the sea by the sun!
sPain
60
The best from
IB889
Travel Size Sea Salt Shaker
IB122
Large Sea Salt Shaker
IB138
Fleur de Sel
IB128
Refill
IB604 Coarse Salt
Centuries of expertise has made Oleo Elvira, a family company located in the heart of Andalusia, one of the premier producer of Organic Olive Oils.
OLeO eLVira mOntegiL
Discover our newest line of olives from Montegil. These Gordal Olives are stuffed with Garlic, Jalapeno, Lemon or Piri-piri. The perfect olives to share or eat by yourself!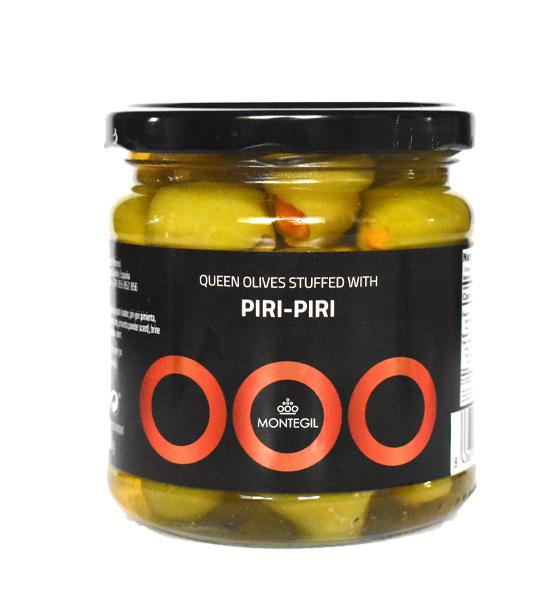 MT0325
Olives Stuffed w/ Piri-Piri
MT1152
Olives Stuffed w/ Jalapeno
MT1237
Olives Stuffed w/ Lemon
55
OE01 Organic
OE02 Organic
EVOO 16oz
EVOO 24.34oz
OE03 Loame
EVOO 16oz
La cuLtiVada
La Cultivada sets itself apart from other oils through their use of traditional cultivation techniques that have been passed down through generations. This familyrun company is dedicated to producing the highest quality olive oil. This starts with following time-honored cultivation practices combined with innovative technological processes that enable the growers to mill the fruit immediately on plucking to obtain the freshest, purest oil possible. Above all, all cultivation is done while upholding care for the environment and preservation of the landscape.
LCOA250
Arbequina Organic EVOO
LCOH250
Hojiblanca Organic EVOO
LCOQ250/500
Quintaesencia Organic EVOO
8.8oz/16oz
LCOP500
Picual Organic EVOO
22 www..com 713-660-0577
ELAV01
PaeLLa e All you need to create
Their paprika is made using a process that has been mastered, and advanced through technology, while still providing the same taste and quality as their paprika made 100 years ago.
Contains: Paella Pan, Rice, EVOO & Spice Mix A Spanish based company in 100% additive all natural
perfect finishing
22 www..com 713-660-0577
VA140 Spanish Paella Pan
1. Start with the original pan or just a Paella Kit
Paella Kit
SAFFRON Spanish
5. Use SAFRANTE for the
MO183 EVOO
4. Mue
2. Grab some rice
DAC01 Round Bomba Rice
Seasoning LDS405
Spanish Paprika - Sweet
Spanish Paprika - Hot
LDP437 Spanish Paella
Smoked
LDH450 Smoked
LDB436 Smoked Spanish Paprika Bittersweet
3. Add a pinch of LA DALIA spices
essentiaLs create your own!
company that specializes additive free, natural Saffron.
www..com
SAFFRON Spanish Saffron
Drizzle
AFRANTE finishing touch 4.
ueLOLiVa Olive Oil
DONA JIMENA
Since 1961 Dona Jimena has beeen producing Turron, a traditional Spanish confection made with Almonds and Honey.
AL ANDALUS
This Wildflower Honey comes from a family of Andalusian where bee-keepers that have been producing honey for generations.
AA001
Wild Flower Honey in Ceramic Pot
22 www..com 713-660-0577
DJ375 Extra Quality Brittle Bar
DJ376 Extra Quality Soft Bar
caPrichOs deL guadaLQuiVir
Caprichos del Guadalquivir is a brand dedicated to making jams made of oranges with no artificial flavors or additives.
CD975
Cadenera Orange
Marmalade
FRUTOS AYLLON
Located in Valencia, Frutos Ayllon is the brand behind this delicious healthy Tapas Fruit snack. HB148
22 www..com 713-660-0577
Fig & Almond
Date
Walnut
Apricot & Almond
HB149
&
HB150
dOn gastrOnOm
Don Gastronom is offering an amazing selection of canned sea-food. Everything is ready to eat and will fit perfectly on every table. Ideal for a tapas night!
22 www..com 713-660-0577
new in
DG2081 Sardines in Olive Oil
DG2111 Squid Pieces in Ink Sauce
DG20843 Mussels in Spanish Sauce
DG2050 Octopus w/ Garlic Sauce
DG2067 Stuffed Squid in Ink Sauce
DG2074 Markerel Filet in Olive Oil
DG2098 Octopus Mariniere
DG2159 Light Tuna with Lemon
DG2142 Light Tuna with Orange & Clove
DG2166 Light Tuna with Tomato & Basil
DG2005 Light Tuna with Honey & Mustard
cOnserVas POrtugaL nOrte
Since 1912, the family-owned company Conservas Portugal Norte has combined experience, tradition, and innovation to create high-quality sardines and tuna. Healthy and natural the delicious fish are perfect for an appetizer or to create imaginative recipes!
22 www..com
713-660-0577
CPN0192
Spiced Sardines Pate/Spread
CPN0173 Tuna Pate/Spread
CPN08 Sardines in Olive Oil
CPN22 Spiced Sardines in Olive Oil
CPN53 Sardines in Hot Vegetable Oil
CPN75 Sardines in Brine
CPN84 Sardines in Tomato Sauce
CPN91 Sardines in Hot Tomato Sauce
CPN553 Tuna in Olive Oil
CPN13 Sardines in Wood Box
CPN0173 Sardines Pate/Spread
CPN86 Sardines in Teriyaki Sauce
maria Organic
The Portuguese icon when it comes to fish, Maria Organic uses only traditional methods to prepare their seafood, without using chemicals or preservatives. The resulting product is a healthy, high quality, sustainable option.
22 www..com 713-660-0577
MA0503
Spiced Mackerel Filets in EVOO
MA0510 Small Sardines in EVOO
MA0527 Spiced Sardines in EVOO
MA0541 Sardines in EVOO
MA0589
Sardines in Organic Tomato Sauce
ViLLa Jerada
Villa Jerada has been looking for the best spices to craft unique blends that will transform and sublime your meals!
www..com www.frenchfarm.com
VJ1 Harissa Hot Sauce
VJ9 Zaatar
VJ12 Preserved Lemon
VJ11 Pitcholine Olives
MOG1 - EVOO
VJ10 Tahini mOrrOcan OLiVe OiL
VJ6 Shawarma
VJ3 Kefta Rub
VJ5 Aleppo VJ4 Sumac VJ2 Urfa Biber
VJ7 Dukkah
terre exOtiQue
Terre Exotique carefully selects the finest spices from all around the world to bring delicious flavors and exotic delights into your kitchen.All spices are specially processed to reveal their fragrance and preserved in beautiful little tins.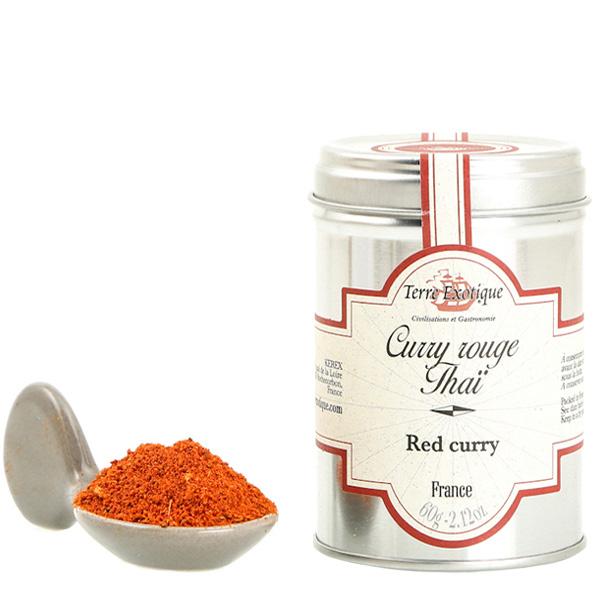 PePPers
Three Peppers
White Pepper
Black Pepper
Pastes & curries
Espelette Chili Pepper
Thai Red Curry
KPOIVB80A Penja
KPOIV3PA Penja
KPOIVN80A Penja
KTIMIZ Timiz Pepper
KAPOVOA Voatsiperifery Pepper
KESPAOCA
KBREIZH Oyster Pepper
KCURRED
KHARISSA Harissa
KICURRY Indian Curry Paste
KDIASEGA Pink Salt w/Grilled Spices
KDIASNAA Pink Salt
KSELVIKA Smoked Salt
KSEHABNOIR Black Salt
KSEHAROS Red Salt
KSEDSHERB Salt with Wild Herbs from Crete
KSARDOISE Small Salt Plate
KTUPINK
KTURED Hawaiian Red Pink Diamond Hawaiian Black
KTUBLK
KDSTRUF Pink Fine Diamond Salt w/ Truffle
KSELCAB Cabernet Salt
SPices
KFSEGA Fleur de Sel w/ Roasted Spices
KDIARAP2 Pink Diamond Salt Rock with Grater
KAEPRAZ Raz El Hanout
KCURMADA
Madras Curry
KEPPAPR
Smoked Paprika
KTAGINE
Tagine Mix
KGARAM
Garam Massala
saLts
cOOking essentiaLs
Vanilla Bean
KVAN3GA KHEFLSA Edible Flowers for Salad
KGARNI Bouquet Garni
KROSEBUD Rose Buds
KHUIBASIL Basil Olive Oil
KHUILEMON Lemon Olive Oil
KORANGE2
Orange Water
KROSE2 Rose Water
KVIBALSI Balsalmic Vinegar Aged 10 years
KNOELSUG Brown Sugar with Holiday Spices
KTHYMECRETE Chopped Thyme
KBASILCRETE Basil from Crete
KROSECRETE Chopped Rosemary
KTAHINI Tahini
K5PEPPBLND 5 Peppercorn Blend
KARRABIATA Arrabiata Blend
22 www..com 713-660-0577 new in!
KVALISE New Suitcase
L'abeiLLe Occitane
This honey is produced in the heart of Provence by using only the top harvests of 'flower nectars' and is all natural. Select from their traditional range, perfumed Lavender, soft and delicate Acacia, dark and mysterious Chestnut Tree.
naturaL French hOney
(8.8Oz)
H
HONEY CANDY
73
Oney FOr cheeses (4.4Oz)
AO0149
AO0213 Lemon AO0237 Mint AO0312 Violet AO0282 Cranberry
AO0138 Orange AO0053 Chestnut AO0072 Acacia AO0060 Rosemary AO0121 Lemon
Honey Filled Candy
AO8008
Honey Nougat Bar AO0046 Lavender AO1005 Acacia AO1029 Chestnut Tree AO1067 Lavender AO1043 Forest
The Perfect size of honey to pair with a cheese plate.
AO0022 Provence
FamiLLe PerrOnneau
Established since 1890, Famille Perronneau is producing fine honeys in France. With more than 4,000 hives and with between 30-60 thousand workers per hives, Famille Perronneau is, after six generations, one of the biggest employer of the country.
AP1271 Mint Limited Edition only 1 harvest per year
AP1460 Provence
AP1046 Chestnut Tree
AP1320 Thyme
AP0367 Acacia 8.8oz
AP2063 French Lavender 8.8oz
AP1190 Lemon Tree
AP1180 Orange Blossom
AP1125 Maritime Lavender
AP1060 Eucalyptus
AP1003 Acacia 4.4oz
AP8895
Acacia Honey w/ Almonds
AP8022
Honey Dipper in Display Box
AP8896
Acacia Honey w/ Hazelnuts
AP8897
Acacia Honey w/ Pistachios
AP7003
Acacia Honey w/ Honeycomb
22 www..com 713-660-0577
sPeciaLty hOney
22 www..com 713-660-0577 sweet hOney candies AP1673 Royal Jelly & Honey Pearls AP9680 Honey Nougat w/ Blueberries & Raspberries AP9681 Honey Nougat w/ Salted Butter Caramel AP9685 Honey Nougat w/ Lavender AP9688 Soft Black Honey Nougat hOney nOugat AP8599 Honey Pastilles Flowers Mix Flavors AP8602 Acacia Honey Drops AP8666 Honey Pastilles Citrus AP8590 Honey Pastilles Violet AP8597 Honey Pastilles Mix Berries AP8660 Honey Pastilles
64
Quai sud syruPs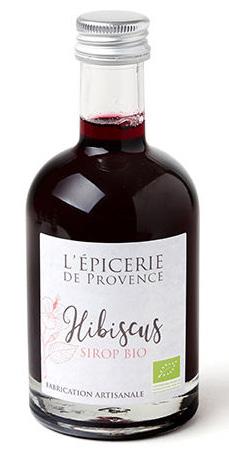 All natural syrups. Quai Sud does everything in order to seduce and surprise your taste buds.
69
PO2 Lavender PO12 Orange Blossom
PO6 Vanilla
PO4 Rose PO14 Fig
PO11 Blackcurrant PO5 Violet
PO18 Ginger PO20 Hibiscus PO21 Mint
nina's Paris
Discover Nina's Paris, recognized internationaly for their signature tea, Marie-Antoinette. Flavored with apples and roses, handpicked from the King's Kitchen Garden of Versailles since 1672, Nina's Marie-Antoinette is uncommon treat.
Enjoy a cup of this blend of Ceylon Tea
with notes of Apples and Roses from the King's Kitchen Garden in Versailles.
Je t'aime is a black tea with subtle notes of vanilla and caramel. Perfect for every occasion!
This Ceylon black tea is flavored with honey, cinnamon, orange, sunflower and cornflower. It will give sun and spice to your day.
22 www..com
Loose Tea Gift Tin NMA157 Marie-Antoinette Loose Tea Gift Tin NMA086 Marie-Antoinette
Tea Gift Box 10
NMA093 Fete de Versailles
Rose
count
NMA041
t'aime
Tea
Je
Loose
Gift Tin
France Cookies from
La trinitaine
La Trinitaine has been producing traditional French Butter Cookies for three generations. In Brittany, France they are known for their strong devotion to tradition and quality. Using their savoir-faire, family recipes and only the finest ingredients, they aim to please even the most difficult Gourmand.
Gone for now, but coming back in 2023
LT1136 Butter Galettes Mini Quimper Tin
LT1420
83
Palet Blue Van
LT1530 Assorted Butter Cookies
LT1130
Galettes in Rectangular Quimper Tin
FiLet bLeu
In 1919, Henri and Marie Friant started a biscuit factory in Pont L'Abbe in the Brittany region of France. In order to keep with his sailor roots, Henri named the company Biscuiterie de Filet Bleu, after the blue fishing nets used by the Breton sailors.
DUNKERQUOISE
In 1900, when Dunkerquoise began to make these waffles, they only made them in the beginning of the year. It didn't take long before there was such a high demand for the waffles, that the shop started to produce them all year long.
Earl Grey Waffles
BDCHOC Chocolate Waffles
Pure Butter Waffles
22 www..com 713-660-0577
BDPUBU
BDBERG
BDCARA Caramel Waffles
FB244 Lemon & Almond Cookies
FB245 Coconut Cookies
FB233 Shortbread w/Butter Caramel
FB235 Traditional Shortbread w/Butter
BDBU40 Pure Butter Waffles Gift Tin
gOuLibeur
Goulibeur is a small artisanal company from Poitier. For more than 40 years, they have been crafting their famous Broye du Poitou, a traditional cookie from their region.The recipe of this cookie come from the grand-mother of the founder Brigitte Arnaud-Boue. The very large galette are meant to be shared and enjoyed with family and friends.
22 www..com 713-660-0577
GB104 Large Shortbread
GB003
Fan Shaped Shortbread in Wood Box
GB106
Pure Butter
Shortbread
GB017
Mini Shortbread in Cube Box
22 www..com 713-660-0577
new in! GB137 Tomato Shortbread GB168 Walnut Shortbread GB144 Pecorino Shortbread GB113 Pure Butter Shortbread GB120 Lemon & Ginger Shortbread GB151 Cocoa Shortbread GB381 Large Shortbread in
GB380 Large Shortbread in Metal Tin Box GB002 Paris Monument
Shortbread
Cube
the ecO-tubes, the PerFect daiLy snack!
Wooden Box
Mini
in
Box
Organic Sables
Chocolate Chip & Banana
La sabLesienne
Created in 1962 by pastry chef Georges Justier, La Sablesienne has always been a piooner in cookies. These little biscuits are hand-made in the West of France with the highest quality of ingredients. All natural, you will love these sables for the look of their packaging but most importantly for their amazing taste!
Organic Sables
Lemon & Chia Seeds
Organic Sables Vanilla
22 www..com 713-660-0577
LSB2783
LSB2769
LSB2776
LSB2748 Salted Butter Caramel Sables
LSB2755 Raspberry Sables
LSB2724 Natural Sables
LSB2731 Chocolate Chips Sables
LSB3575 Sables in Flower Gift Tin
LSB2717 Sables in Eiffel Tower Gift Tin
distiLLeries Peureux
Since 1955, Claude Peureux has been producing his famous Morello Cherries in Liqueur.The cherries are handpicked and soaked in a light syrup of Kirsch Brandy.
biscOttiFiciO beLLi
In 1958, Enzo Belli wanted to use his knowledge of traditional Tuscan baking that he learned from his grandfather, Aristide, so he opened a small pastry shop and it grew into the company that we know today, as Biscottificio Belli.
GRI02 Morello Cherries
11.8 oz
GRI01
Morello Cherries 1.7 oz
BI007A Almond Biscotti
cLement Faugier
In 1882, Clement Faugier introduced his candied chestnut recipe to the world. True to his savoir-faire, the company has continued his legacy that can be tasted in every bite.
BI006C Chocolate Biscotti
CF0032 Chestnut Spread in Tube
CF0154 Whole Peeled Chestnuts
CF0049 Chestnut Spread Can
Sweet, Sweet
candies!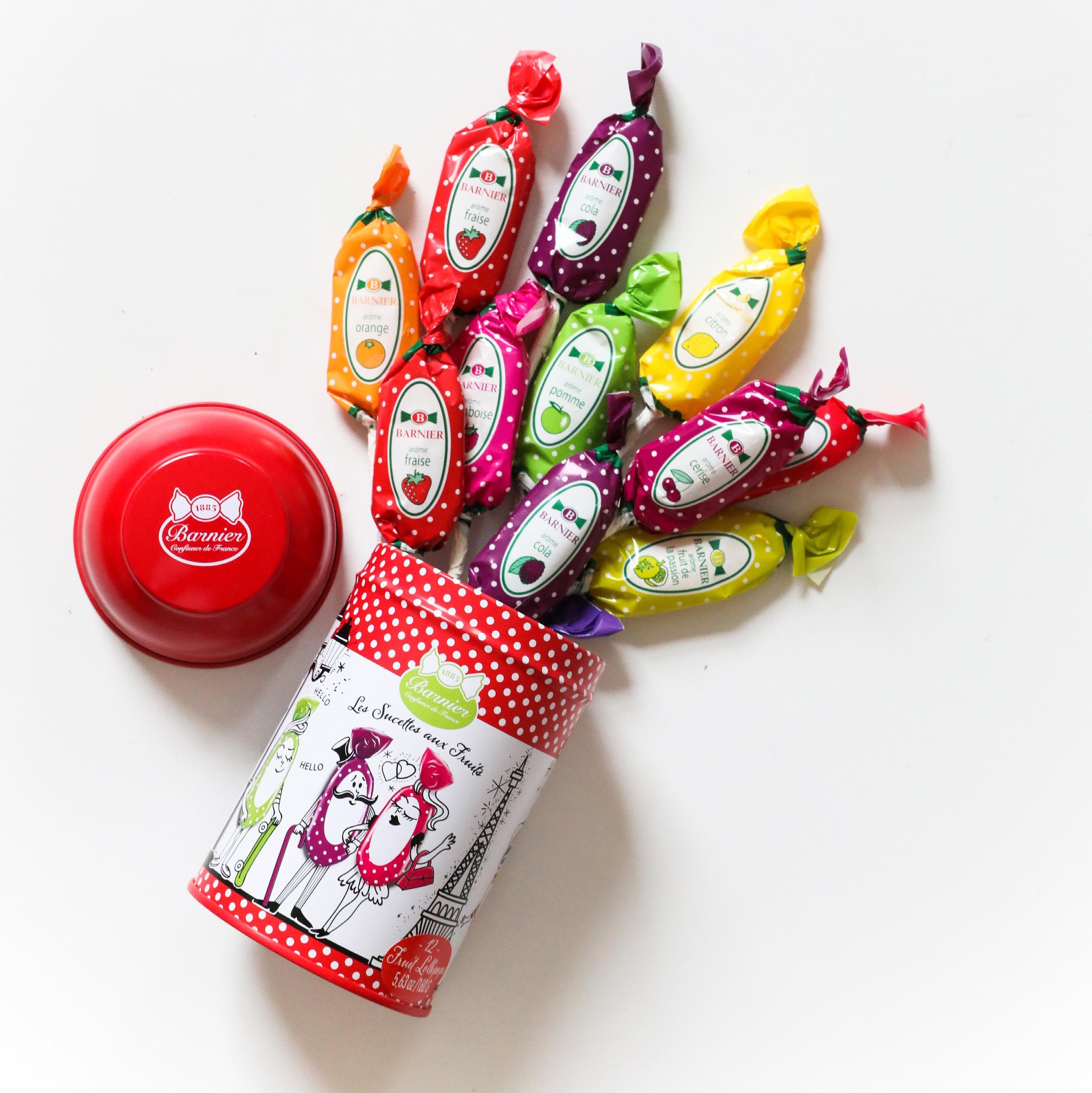 bOnbOns barnier
Based in Rouen,Bonbons Barnier is a family owned company founded in 1885. They specialize in the manufacturing of high quality, all natural traditional candies.
BBPULP
Pulpi Candy w/Fruit Pulp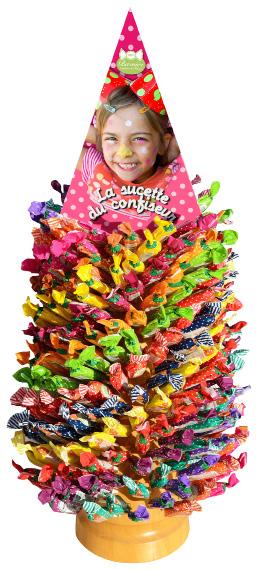 BBSBR
Quimper Caramel
Lollipops
BBLPQP
Quimper Caramel
Lollipops - 200 CT
BBSU7F
Assorted Fruit
Lollipops Parisian
Gift Tin
BBSFR
Assorted Fruit
Lollipops
BBLPFR
Assorted fruit
Lollipops
- 200 CT
BBLPDISP Lollipop Cone
chOcOLate & carameL It's all about
reynaud
For more than 60 years, Reynaud has been creating Dragees in the Pagnol's region. Traditionally offered for engagements and weddings, these little candies are now a perfect gift for every occasion.
maisOn d' armOrine
Since 1946, Yvonne and Raymond Audebert have been making their all natural salted butter caramels. These caramels made in Brittany with pure butter and Guerande sea salt are still produced with the same traditional recipe.
22 www..com 713-660-0577
SAU300 Yvonne Tin
R6034 Almond Dragees Pastel R3323 Almond Dragees White R6065 Small Chocolate Hearts Bright
SAU400 Eiffel Tower Tin SAU613 Yvonne Round Box SAU507 Yvonne Caramel Cube
L'ami PrOVencaL
Hard candies from Provence made the old-fashioned way.
cruziLLes
Cruzilles is the last traditional producer of Pates de Fruits, from Auvergne. This recipe, brought to France by the cruaders, is now one of the most famous candies in the country. From strawberry to blackcurrant, these little gummies will please everyone.
CRZ72
Pates de Fruits
Metal Pail
CRZ50
Pates de Fruits
Purple Tin
DP2 Violet DP3 Citrus DP5 Raspberry DP9 Lavender
maxim's de Paris
In 1893, Irma de Montigny, an attractive courtesan opens a small bistro Rue Royale in Paris and quickly became the place to be for "gallant rendez-vous". During the 1900 World Fair, the bistro became one of the most popular and fashionable restaurant in Paris. After more than 120 years, the bistro and the brand, now known all around the globe, are a symbol of elegance and refinement.
22 www..com 713-660-0577
new in!
MX8051
32 French Specialties Mix
MX2066 Nougat Gift Box
MX8082 Pate de Fruits Gift Box
MX1335 Un Apres Midi au Louvre Loose Leaf Tea Tin
MX8075 Fruit Jellies Cardbox
MX1342
A Walk in Montmartre Loose Leaf Tea Tin
MX8105
Provence Nougats box
MX1328
An Evening at Maxim's Loose Tea Tin
MX8112 Salted Butter Toffees
canasuc
In the early 90s, Pierre Bosc-Bierne discovered the candy stick. Since then, he has been crafting unique and innovative sugars. Based on a traditional savoir-faire, the sugars are molded then hand-packed one by one.
22 www..com 713-660-0577
CS3
Toasting Hearts Red & White
CS2
Toasting Hearts Amber & White
CS5 Roses Pink & White
CS7
Flowers Amber & White
CS8 Teapots Amber & White
CS4 Rock Candy Sitcks Amber
CS10 Angels Amber & White (seasonal)
NEW IN! CS11 Morning in Paris
Macarons and Chou Gift Box
CS1 Paris Sugar Charms
CS12
AF14
Gift Set 6 Pocket Boxes
Anise, Rose, Lemon, Violet, Mint & Liquorice
AF10 Gift Set
Anise, Mint & Violet
Les anis de FLaVigny
First produced several hundred years ago, they weigh no more than a gram, are produced by hand, and are enjoyed by young and old. Connoisseurs let the Anis de Flavigny melt in their mouth two by two to unveil the anis seed hidden away in the heart of each sweet.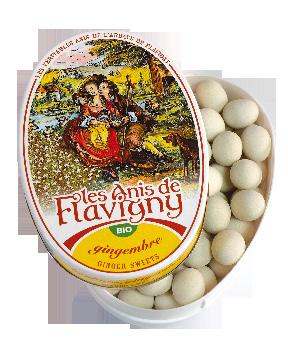 93
AF03 Mint
AF06 Licorice
AF05 Rose
AF02 Violet
AF04 Orange
AF01 Anise
AF07 Lemon
AF20 Display Rack Can hold up to 9 Flavors
AF08 Coffee Blackcurrant
AF33 Organic Anise
AF32 Organic Ginger
AF31 Organic Tangerine
Organic Line
AF34 Organic Cinamon & Orange
New
93
LE1055 Classic Metal Tin Cinnamon
LE1056
Classic Metal Tin Mint
LE1057
Classic Metal Tin Violet
LE1404 Anis
LE1405 Lemon
LE1406 Orange
LE1407 Tangerine
LE1408 Strawberry
LE1410 Raspberry
LE1412 Violet
LE1429
PolarStrong
LE1431 Blueberry
LE1432 Mix Berries
LE3610 Classic Licorice Box
LE2771
Tondini Candy Box Violet
LE2772
Tondi Candy Box Rose
LE1052
Classic Metal Tin Mix Flavors
LE1054
Classic Metal Tin Anis
LE4112 Hazelnut Choco Cream in a Tube
LeOne
Since 1857 Leone has been crafting small and delightful candies called "Pastiglie". These littles sweet treats are nothing but amazing. Their are the result of a careful choice of essences, extracts and herbs that will please everyone's palate. All natural, these pastilles treats will be the perfect gift for every gourmet!
Table of
Discover your favorite Maison
For an easier navigation, just click on To jump to the GOURMET
Ivory
Black
Stainless Steel
Red
European Collection
Multicolor
Mini Spreaders & Mini Cheese Knives
Mineral & Linen
Mariniere
Turquoise & Gray
Pink & Pastel
Olive Wood & Oak
Rustic Range
New Age, White & Marble
Wine Waiters
Steak Knives Heavy Gauge
Pradel Collection
Neon Collection (New)
Eco-Friendly Line (New)
713-660-0577
22
Laguiole By Jean Dubost
Contents
Maison lines sorted by theme!
the line to jump to the product page. GOURMET lines, click here.
Kitchenware
Baumalu Berard
Home & Body Scents
La Savonnerie de Nyons (NEW!)
Les Choses Simples
Linens
Linoroom (NEW!)
Coucke
Torchons & Bouchons
22 www..com
LaguiOLe Jean dubOst by
A timeless, elegant & iconic style
The Laguiole knife has been used in the south of France for over 200 years. Jean Dubost's family, inspired by the traditional peasant tool, has been crafting the artisan blades since 1920. Surrounded by legend and myth, the Laguiole knife still carries the mark of its ancestors: the bee that is found engraved on all Laguiole products was originally part of Napoleon Bonaparte's imperial seal. Soft and subtle to the touch, a Laguiole knife will stay sharp and will never rust. Trusted and revered in kitchens and restaurants throughout France, the Dubost family is happy that the Laguiole tradition has finally reached this side of the Atlantic.
i VO ry withs tain L ess
JD13256.IVO
Cheese Knife Ivory
JD13455.IVO
Light Horn
JD13257.IVO
Mini Cheese Knife Ivory
Mini Spreader Ivory
22 www..com 713-660-0577713-660-0577
JD97-13693.IVO 12 Pc Cutlery Set
JD07-13152.IVO 24 Pc Everyday Flatware Set
JD79113 Wine Waiter Corkscrew
www.frenchfarm.comJD61675.IVO 5 Pc Cheese Set Wedge Board & Knives
JD32-19332 3 Pc Cheese Set w/Board
JD98-13530.IVO
6 Knives Open Box Sharpened
i VO ry b rass
22 www..com 713-660-0577
JD97359.IVO 7 Pc Cake Set
JD97252 Corkscrew & Opener Set
www.frenchfarm.com 713-660-0577
JD97250 Corkscrew
JD97-13193.IVO Serving Spoon
JD97018 Salad Servers
JD97015 Carving Set
JD97117 Bread Knife
JD98120 20 Pc Clasp Box Heavy Gauge
JD12265-1311
6 Knives Wood Block
JD98-13114 6 Knives in Clasp Box
with
JD31689 Spatula
JD18009 Bread Knife with Baguette Board
JD79134 4 Cheese Knives in Slide Top Box
JD61406 Cheese Board & Knife (Map)
22 www..com JD79134.BLK 4 Cheese Knives in Slide Top JD97326 3 Pc Cheese Set JD97036.BLK 3 Pc Parmesan Cheese Set JD97106.BLK 3 Pc Cheese Set JD61675.BLK 5 Pc Cheese Set Wedge Board & Knives www.frenchfarm.com 713-660-0577 JD13455.BLK Mini Spreader Black JD13257.BLK Mini Cheese Knife Black JD13256.BLK Cheese Knife Black JD97-18135.BLK 3 Pc Cheese & Wine Set b L ack A contemporary look that will suit every table!
22 www..com 713-660-0577
24
JD07-13152.BLK
Pc Everyday Flatware Set
JD97117.BLK Bread Knife
12
www.frenchfarm.com 713-660-0577
JD97-13693.BLK
Pc Cutlery Set
JD61311 Salami (Saucisson) Cave
JD98-13114.BLK
6 Knives Clasp Box
JD18134.BLK Kitchen Set Block
6
JD5-16417.BLK
Knives in Wood Block
JD98-13530.BLK
6 Knives Open Box Sharpened
JD97015. BLK JD97018.BLK Salad Servers
JD97-13193. BLK Serving Spoon
JD3219.BLK Carving Board & Carving Set
22 www..com 713-660-0577 www.frenchfarm.com 713-660-0577 Perfectly designed
JD97618 Salad servers
stainLess steeL
JD07-13650.SS 24 Pc Everyday Flatware Set Carving Set
JD13455.SS Mini Spreader
JD13257.SS Mini Cheese Knife
JD98616 3 Pc Cheese Set in Clasp
JD97677 3 Pc Cheese Set Brushed Stainless Steel
JD97-13693.SS 12 Pc Flatware
JD96616 Corkscrew/Opener Set JD3219.SS Carving Board & Carving Set
JD98-13650 6 Knives in Clasp Box
JD79605 4 Spreaders in Slide Top Box
A wonderful deep
JD10619.RED
Oyster Opener Red wood handle
JD5-16417.RED
6 knives in a block
JD97015.RED Carving Set
713-660-0577
JD97018.RED Salad Servers
JD79-18213 Wine Waiter
red
22 www..com 713-660-0577
JD97117.RED Bread Knife
JD98149
24 Pc Flatware Set Clasp Box
JD76002 2 Pc Cheese Set w/ Round Board
JD97106.RED 3 Pc Cheese Set
JD07-13152.RED
www.frenchfarm.com 713-660-0577
24 Pc Everyday Flatware Set
JD13455.RED Mini Spreader
JD13257.RED Mini Cheese Knife
JD13256.RED Cheese Knife Red
JD97252.RED Corkscrew & Opener Set
JD98105.RED
4 Spreaders in Slide Top Box
JD95-13105.RED
4 Spreaders
JD98-13530.RED
6 Knives Open Box Sharpened
JD97-13693.RED
12 Pc Flatware Red
JD18134.RED Kitchen Set Block
22 www..com 713-660-0577
www.frenchfarm.com 713-660-0577
JD97153 Corkscrew & Opener Set
JD97131P
6 Steak Knives The Paris Collection
e ur OP ean c OLL ecti O n Bring French & Italian colors to your kitchen!
Italian 3 Pc Parmesan Set JD07-13152.BLUE 24 Pc Everyday Flatware Set
24 Pc Everyday Flatware Set Teal
Oyster
Blue
JD97356P 3 Pc
Cheese Set The Paris Collection
JD5-16411MARINA 6 Knives Marina in Wood Block JD5-16411PROV 6 Knives Provence in Wood Block
JD32564
JD07-13152.TEAL
JD10619.BLUE
Opener
wood handle
713-660-0577
www.frenchfarm.com 713-660-0577 Add a splash of color to your dining!
JD97455 4 Mini Spreaders in Slide Top Box
JD79154 4 Mini Cheese Knives in Slide Top Box
JD97326.FRUITY 3 Pc Cheese Set
JD5-16416 6 Knives Multicolor in Wood Block
JD98-13780
6 Steak Knives Multicolor in Clasp
JD35071 Tapas Board
JD07-13152.FRUITY 24 Pc Everyday Flatware Set Multicolor muLticOLOr
in Wood Block
Eco-Friendly Line
These steak knives have a handle made from a vegetable bioplastic that meets the OK compost standard. These knives are fully made of corn starch making them 100% biodegradable.
6 Eco-Friendly Steak Knives in a Block - Pink Handles
6 Eco-Friendly Steak Knives in a Block - Green Handles
6 Eco-Friendly Steak Knives in a Block - Gray Handles
JD03681.BLUE
6 Eco-Friendly Steak Knives in a Block - Blue Handles
JD03681.BLK
6 Eco-Friendly Steak Knives in a Block - Black Handles
713-660-0577
22 www..com
JD03681.PINK
JD03681.GRAY
JD03681.GRN
sPreaders & cheese kniVes
A large pallet of colors to suit every taste!
JD13257
Mini Cheese Knife (Small
JD13256
Cheese Knife (Large 9")
JD13455
Mini Spreader (Small 6")
22 www..com 713-660-0577
www.frenchfarm.com 713-660-0577
JD13455.OLGRN
Olive Green
JD13257.OLGRN
Olive Green
JD13256.OLGRN
Cheese Knife
22 www..com 713-660-0577 www.frenchfarm.com 713-660-0577
Mini Spreader
Mini Cheese Knife
Mineral
4 Cheese Knives Top Slide Box Mineral
12 Pc Flatware Mineral
24 Pc Flatware Mineral
Olive Green (9") JD97-13356 3 Pc Cheese Set
JD79134.MIN
JD97-13693.MIN
JD07-13152.MIN
4 Spreaders Mineral mineraL
JD97455.MIN
a walk in the woods
Natural shades for
22 713-660-0577
JD5-19415.LINEN 6 Knives Linen in Wood Block
JD93232 12 Pc Cutlery Set Linen
JD93-13336 3 Pc Cheese Set Linen
JD93455 4 Spreaders Linen
JD93176 Breakfast Set Linen
www.frenchfarm.com 713-660-0577
JD71-13024.LINEN 24 Pc Flatware Set
JD13455.TAU Mini Spreader Taupe
Linen For soft gradients of
JD13257.TAU Mini Cheese Knife Taupe
JD97-15214
JD97-15293
12
JD13455.MAR
Mini Spreader
Mariniere
JD13257.MAR
Mini Cheese Knife
JD97-15202
JD97-15226
JD97-15276
3
JD57002
JD10619
Beechwood
22 www..com 713-660-0577 www.frenchfarm.com 713-660-0577 mariniere
6 Steak Knives Mariniere
7 Pc Oyster Set Mariniere
3 Pc Cheese Set
Mariniere
Pc Breakfast Set
Mariniere
Pc Cutlery Set
Mariniere
Oyster Opener
Nautically inspired, ready to set sail!
Crab cracker
turQuOise
For a breeze of La Cote d'Azur
22 www..com 713-660-0577
JD07-13154.TQ
24 Pc Flatware Set
6 Knives in Wood Block
JD97-13693.TQ
12 Pc Cutlery Set
JD97018.TQ Salad Servers
JD13455.TQ Mini Spreader
JD13257.TQ Mini Cheese Knife
3 Pc
Set
JD97326.TQ
Cheese
22 www..com 713-660-0577 www.frenchfarm.com 713-660-0577
24 Pc Flatware Set
6 Knives in
12 Pc
Set
JD07-13154.GRAY
JD5-16402.GRAY
Wood Block JD97-13693.GRAY
Cutlery
Mini Spreader gray A sophisticated
6 Knives Open Box Sharpened
JD97018.GRAY Salad Servers JD13455.GRAY
JD98-13530.BLK
3 Pc
set
Mini
Knife
JD97326.GRAY
Cheese
JD13257.GRAY
Cheese
22 www..com Pink
JD97454.PAST 4 Dessert Spoons Pastel
JD07-13152.PINK 24 Pc Flatware Set
JD93176.PINK 3 Pc Breakfast Set
JD97106.PINK 3 Pc Cheese Set
JD13455.PINK Mini Spreader
JD13257.PINK Mini Cheese Knife
JD13455.LAV Mini Spreader Lavender
JD13257.LAV Mini Cheese Knife Lavender
JD97326.GRN 3 Pc Cheese Set Green
JD07-13152.PAST 24 Pc Flatware Pastel
To enjoy La
en
JD5-16417.PINK 6 Steak Knives Pink Handles in Block
vie
rose
JD93177.PAST
6
Pc Coffee & Tea Set Pastel
12
A sweet pallet of colors PasteL
JD93232.PAST
Pc Cutlery Set Pastel
The finest cutlery

wOOden
22
JD98-13776 12 Pc Cutlery Set in Clasp Box
www.frenchfarm.com 713-660-0577
JD97944 4 Pc Oak BBQ Set
JD98-13735 Carving Set in Clasp Box
JD98-13738 Salad Servers in Clasp Box
JD98-13730 6 Knives in Clasp Box
JD98-13736 3 Pc Cheese Set in Clasp Box
JD07-13140.OAK 24 Pc Flatware Set
JD98-13737 2Pc Cheese Set in Clasp Box
JD16071 Mushroom Pocket Knife
JD16078 Frerot Pocket Knive
JD16236.OW 6 Kitchen knives in leather pouch
JD1236.OW 6 Steak knives in leather pouch
JD16119.OW Knife sharpener
rustic range
A traditional look made of Olive Wood
JD13455.OW
JD13257.OW
22 www..com 713-660-0577
Mini Cheese Knife
JD97-13537 Bread Knife
JD97736 Cheese Knife
JD97-13436
4 Pc Wine & Cheese Set
JD97-13530 6 Pc Steak Knives
JD97-13536 3 Pc Cheese Set
JD01386 Cheese Board & Knife
www.frenchfarm.com 713-660-0577
JD01385 Baguette/Salami Board & Knife
Mini Spreader
Sleek & sophisticated, for the modern palate.
A complete collection for a modern look
22 www..com 713-660-0577
JD36-1301G
4 Pc Steak Knives Gold
JD36-1301C
www.frenchfarm.com 713-660-0577
4 Pc Steak Knives Copper
new age
JD36-1301B
white
4 Pc Steak Knives Black
JD07-51860
24 Pc Flatware White
JD97325
3 Pc Cheese Set White
JD97-6458
6 Steak Knives White
JD32-19334
6 Knives Copper & Black in Wood Block
JD32-19337
6 Knives Gold & White in Wood Block
JD13257.W Mini Cheese Knife
JD13455.W Mini Spreader
JD97326.MB
3 Pc Cheese Set
Marble look
marbLe LOOk
Our newest addition to make your table look even trendier!
JD9732631.MB
3 Pc Cheese Set
Marble look Clasp box
JD13455.MB
Mini Spreader Marble look
JD07-13152.MB
24 Pc Flatware
Marble Look
JD13257.MB
Mini Cheese Knife Marble look
JD5-14145.MB
6 knives in a block
Marble Look
22 www..com 713-660-0577
Add a splash of color to your kitchen with our newest additions!
VIP Blue Steak Knives in a Wooden Block
Green Knives in a Wooden Block
Cheese Set with VIP Blue Handles
Pink Neon Steak Knives in a Wooden Block
neOn LOOk
JD5-16417.VIPBLUE 6
JD5-16417.TGRN 6
JD97326.VIPBLUE 3pc
JD5-16417.NPINK 6
22 www..com 713-660-0577 www.frenchfarm.com 713-660-0577 wine waiter A must have accessory for all wine connoisseurs!
Wine Waiter Olive Wood
JD78-0113
Wine Waiter Red
JD79-18213
Light
JD79113 Wine Waiter
Horn
JD79-03711 Wine Waiter Dark Horn
JD30141 Wine Waiter Black
steak kniVes in cLasP bOx
Our highest quality steak knives enclosed in clasp boxes, with 2.5mm gauge blades and ornate detail on each handle.
22 www..com 713-660-0577
JD98-13114.LH
6 Knives Light Horn
JD98-13114
6 Knives Ivory
JD98-13650 6 Knives Stainless Steel
www.frenchfarm.com 713-660-0577
JD98-13114.BLK 6 Knives Black
JD98-13691 6 Knives Bubinga Wood
JD98-13730 6 Knives Olive Wood
JD98-13990 6 Knives Acrylic Tortoiseshell
JD98-13780 6 Steak Knives Multicolor
JD98-13782 6 Steak Knives Mineral
JD98-13711 6 Knives Real Horn
JD98-13000 6 Knives Assorted Wood Handles
A famous and original trademark, made with expertise that dates back 100 years, the Pradel line by Jean Dubost gives all chefs, both professional and amateur, the tools they need to be a master in the kitchen. Within the Pradel line you will find a broad range of blades to meet your needs, with handles made from various materials and in many shapes. Enter the gourmet universe!
JDP4-19109 Paring Knife
JDP4-19109.W Paring Knife White
JDP4-19111 Multi Purpose Knife
JDP4-19111.W Multi Purpose Knife
JDP4-19107 Steak Knife
JDP4-19107.W Steak Knife White
JDP6-19118 Santoku Knife
JDP6-19118.W Santoku Knife White
JDP6-19117 Kitchen Knife
JDP6-19117.W Kitchen Knife White
JDP6-19120 Chef Knife
JDP6-19120.W Chef Knife White
JDP6-19106 Bread Knife
JDP6-19106.W Bread Knife White
22 www..com 713-660-0577
www.frenchfarm.com 713-660-0577 1920
cOLLectiOn
22 www..com 713-660-0577
4 Kitchen Knives Set Mixed Wood
JDP6-8048
3 Pc Knife Set Olive Wood
JDP6-8048.W
3 Pc Knife Set White
JDP18050
www.frenchfarm.com 713-660-0577
Universal Kitchen Knife Block
baumaLu
sOLid cOPPer cOOkware
Baumalu was created in 1971 in Baldenheim, Alsace by Jean-Pierre Martin. He decided to put his skills as coppersmith and his love for authentic culinary tradition into this new venture. The line was really quickly followed by great chef that built the brand reputation.
22 www..com 713-660-0577
BA0100 Frying Pan 6.3"
BA0124 Frying Pan 9.44"
BA0116 Saute w/Lid 8.66"
BA0150 Oval Serving Dish 7.87" BA1081 Pastry Bowl 10.24"
BA70150 Jam Pan 10.24"
BA0114 Ladle BA0121 Skimmer
BA0545 Saucepan 4.72"
BA1686 Saucier 4.33"
BA0085 Mini Stew Pot w/ Lid 4.72"
berard
The best of Olive Wood
utensiLs
For centuries, particularly in the Vercors Region, French artisans practiced the art of woodcraft. You will enjoy the beauty and long lasting quality of these olive
www..com 713-660-0577
BEB19 Lemon Press
BE24270
Jam Spoon
BE20670 Spreader
Stew Spoon
BE90570 Mini Salt Spoon
BE25150 Mini Mustard Spatula
wood utensils.
BE22670 Rice Paddle
BE26170 Ladle BE23273 Curved Olive Spoon BE26272 Olive Spoon
22 www..com 713-660-0577
BE49070 Bread Basket
BE56170 Cheese Board
BE90170 Olive Boat
www.frenchfarm.com 713-660-0577
BE54177 Round Board 9"
BE54071 Cutting Board (10" x 4-1/2")
BE54372 Lg Cutting Board (8' x 18")
NEW IN! BE75065 Small Nordic Cutting Board BE75075 Medium Nordic Cutting
Large Nordic Cutting Board
BE56179 Cheese Board w/ Handles & Knife
BE75085
BE90080
22 www..com 713-660-0577
BE12970
BE81771 Salad Bowl
www.frenchfarm.com 713-660-0577
BE89770 Mini Salt Bowl
BE90070 Salt Keeper
BE41070 Salt Keeper Concrete
BE20672 Spreader Set
BE21350 3 Pc Cheese Set
BE12990 Parmesan Grater
BE88571 Utensil Holder (Utensils sold separately)
BE02773 Parisian Servers
BE05472 Spaghetti/ Salad Servers
BE01091 Salad Server Hands
BE90471 Mortar & Pestle
Mortar & Pestle XSmall
La Savonnerie de Nyons
SDN5245"Santa" Orange-Cinnamon Soap Tin
NEW LINE
SDN3980
"Lavender Bouquet" Flowers Sachet
SDN1032
"The Seine" May Rose Soap Tin
SDN1049
"Cabaret" May Rose Soap Tin
SDN1063
"Eiffel Tower" May Rose Soap Tin
SDN1482 Lavender Fields Soap Tin
SDN1499
Provencal Landscape Soap Tin
SDN2465
"Beach" Lavender Soap Tin
SDN3409
"Carriage" May Rose Soap Tin
SDN3423
"The Gardens" May Rose Soap Tin
SDN8468
"Drive" Lavender Soap Tin
SDN4599
"Notre Dame" May Rose Soap Tin
SDN5337
"Mucha 3" Almond Soap Tin
SDN5795
"Transatlantic" Verbena Soap Tin
SDN8451
"The Dinner" Lavender Soap Tin
SDN4292
"Letter to Santa" Chocolate Soap Tin
SDN6853
"Provencale Landscape"
Soaps Tin
SDN6914
"Eiffel Tower"
4 Soaps Tin
SDN6938
"The Seine"
Soaps Tin
4
4
Les chOses simPLes
The Southern French way of life inspired Les Choses
Simples to start creating apothecary products that were just like Provence really is: sober, natural, charming and magical. Les Choses Simples stands for natural product.
LCS18
Room Diffuser No 1
Les Grandes Vacances (Amber)
LCS19
Room Diffuser No 2 Matin de Printemps (Linen)
LCS20
Room Diffuser No 3
Jardin d'Agrumes (Citrus)
LCS21
Room Diffuser No 4
Orange Blossom
LCS22
Room Spray No 1
Les Grandes Vacances (Amber)
LCS23
Room Spray No 2 Matin de Printemps (Linen)
LCS24
Room Spray No 3
Jardin d'Agrumes (Citrus)
LCS25
Room Spray No 4
Orange Blossom
Discover a new range of candle with different scents that will please every taste!
LCS09
Mini Candle No 1
Les Grandes Vacances (Amber)
LCS12
Mini Candle No 4 Orange Blossom
LCS10
Mini Candle No 2 Matin de Printemps (Linen)
LCS13
Mini Candle No 6 Reverie du Soir (Black Amber & Lavender)
LCS14
Mini Candle No 10 Cedar
LCS15
Mini Candle No 11 Lavender
LCS16 Mini Candle No 12 Fig
LCS17 Mini Candle No 13 Marseille Soap
LCS01 Hand & Body Soap Amber
Body soaps, Cleaning supply, you will fall in love with these references!
LCS02 Hand & Body Soap
Linen
LCS03 Hand & Body Soap
Grapefruit
LCS04 Hand & Body Soap
Orange Blossom
LCS27
Cleaning Spray
Grapefruit
Fallhasneverlookedsogood. Discoverournewlineofteatowels,100%linen!
LR1237 Gladiolus Chrisantemum
LR1022 crab lobster
LR1183 Forest Mushrooms
LR0278 Fishes
LR1510 Squirrel and Hare
LR0315 Olives and lemon
LR0346 Pheasant and Partridge
LR1190 Spruce and Pine
LR1237 Gladiolus and Chrisantemum
LR1022 crab and lobster
LR0995 Radish and Peas
LR1114 sea shells
LR1244 Pumpkin and Cabbage
LR0292 pomegranates and walnuts
LR1008 Fig and Grape
LR1503 Rosemary and Coriander
cOucke
Jacquard in yOur garden: to bring sun in your kitchen CK23 Sun Vegetables
Lemon
Carrots
A French
CK22
CK20
Herbs Garden
CK21
Olive Tree Fabrics 19.6' x 29.5': 100% Cotton www.frenchfarm.com 713-660-0577
Mushrooms CK40 Courges
Choux
CK26
CK42
CK41
weLcOme tO France!
put
French
in the
www.frenchfarm.com 713-660-0577
To
some
notes
kitchen
CK29
Vintage Paris
CK15 Bistro Menu
CK38 Gruyere
CK51 Trocadero CK50 Authentic Bistrot
CK49 France and Traditions
NEW IN!
CK16 Joyeux Noel (Seasonal)
Roasted Chicken
Beef Soup Recipe
Le Coq
Pasta Variety NEW IN!
CK8
CK10
Vintagelooks CK34
CK46
sweet tea times For the sweetest times CK33 Patisserie CK48 Gourmet Map CK47 Jam Jar NEW IN!
Take a breath of fresh air with these Sea Inspired Tea Towels!
under the sea
CK17 Crab
CK19 Fishing
CK27 Homard/Lobster
sardines & cO Linen Tea Towel
CK36 Sardine Tin
CK35 Sardines
tOrchOns & bOuchOns
Torchons & Bouchons has been designing and manufacturing high quality linen inspired by French heritage for 17 years. Made in France and printed with eco-friendly, fade resistant, water-based ink on 100% cotton, their selection ranges from traditional vintage wine labels to contemporary trendy designs.
cLassics The
22 www..com 713-660-0577
TB1097
Champagne Epernay
TB6581 Utensils
Provence
TB6578 Herbs de
TB7000 Cocorico
22 www..com 713-660-0577 www.frenchfarm.com 713-660-0577
TB6550 Vins de France
TB6553 La Campagne
TB9008 French Wine Map
TB8010 Pains de France
TB1065
Fromages de France
gastrOnOmy Inspired
TB6549 Cheese Party
PatisseriesInspired
22 713-660-0577
TB9635 Macarons
TB9652 Patisseries
TB2388 Pastry Shop
TB7003 Cafe Gourmand
22 www..com
TB3736
Cheese Shop
TB2383
Bistro Shop
TB8998
Paris Girl
Panorama France
TB1080
Paris'Spirit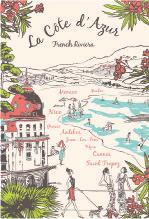 22 www..com 713-660-0577 www.frenchfarm.com 713-660-0577 a t O ur PrOVence in
TB1259
La Cote d'Azur
TB4396
Provence Market
TB2008 Provence Village
22 www..com 713-660-0577 www.thefrenchfarm.com 916 West 23rd St. Houston, TX 77008 (713) 660-0577 October 2020