REAL ESTATE
Leading investor, developer and asset manager. Trusted partner.
INFRASTRUCTURE PRIVATE EQUITY
The Fengate advantage
Fengate is a leading alternative investment manager focused on infrastructure, private equity and real estate strategies.
With offices in Toronto and Oakville, Ontario, and Houston, Texas, Fengate has a proven track record of successful projects and results-driven partnerships, establishing the firm as one of the most active real asset and growth equity investors in North America.
The firm has been recognized as one of "Canada's Best Managed Companies" since 2007. Highlights
175+ Executed Transactions $35+ billion Total Asset Value 75+ Real Estate Properties and Investments
$7.0 billion Total Equity Commitments 190+ Professionals
FENGATE REAL ESTATE
Since 1974, and with 20 years of experience managing institutional/pension plan capital, Fengate Real Estate has been successfully developing and managing real estate assets across multiple asset classes and the risk-return spectrum.
Our multi-disciplinary team is comprised of more than 40 real estate professionals with decades of experience from across the industry, enabling us to offer our clients a comprehensive and integrated platform providing best-in-class asset and investment management along with robust development capabilities.
We are focused on delivering exceptional valueadd to our investors through our disciplined approach to sourcing, developing and managing unique opportunities in the following strategies: Land Entitlement, Build-to-Core, Core, and Opportunistic. We manage transactions on behalf of our clients through the entire lifecycle of real estate; from land entitlement, development and stabilization to ongoing asset management.
$10B+ Completed Value of Portfolio
$4B+ Value Under Development
15 Current Development Projects
15,000+ New Units Over Ten Years
$3.7B Development Track Record
4 FENGATE | Real Estate
Fengate Oakville Office
2275 Upper Middle Road East, Oakville
INVESTMENT STRATEGY
Land Entitlement
• Acquire land, existing buildings or land assemblies to entitle or change entitlements.
• Focused on both industrial and residential.
Build-to-Core
• Develop high-quality assets to hold as long-term, income-producing properties.
• Our successful track record includes retirement living, hospitality, and luxury resort community sectors.
Core
• Invest and manage portfolio of stabilized income-producing properties with long-term, stable cashflows.
• Includes both commercial and residential asset classes, specifically industrial, office, retail and purpose-built residential.
Opportunistic
• Development or redevelopment of self-liquidating real estate assets (e.g., condominiums).
• Enhances returns and provides flexibility in large residential developments.
6 FENGATE | Real Estate
Oakwest Corporate Center 567 Michigan Drive, Oakville
IMPACT INVESTING
At Fengate, we understand that growing our communities is fundamental. Our commitment to environmental sustainability, social responsibility and corporate governance defines great stewardship across our firm, our stakeholders and their property investments, and the communities we work in, creating the foundation for better informed decisions for the long-term horizon.
Our portfolio across office, retail industrial, multi-family, student housing, and retirement communities reflects this commitment. The Fengate Real Estate team understands our work is about not only buildings and land, but about people, neighbourhoods, vibrant communities, and sustainability. Through our integrated investment platform and in close alignment with our investors, we work hard to address and bring our vision to senior housing needs; purpose-built, transit-oriented rental housing needs; student housing needs; and the critical importance of progressive environmental and social impact with investments.
8 FENGATE | Real Estate
Seasons Retirement Communities
Multiple locations across Ontario and Alberta, Canada
Fengate's Mission Statement: we deliver excellent investment results and fulfill lives through the impact of our work.
IN-HOUSE ASSET MANAGEMENT
Through our comprehensive and integrated platform, the Fengate Real Estate team manages transactions through the entire lifecycle of real estate; from land entitlement, development and stabilization to ongoing active asset management.
Once an asset is stabilized, our in-house asset management team is focused on proactive leasing, detailed performance tracking, and determination of the highest and best use strategies. On an ongoing basis, the Fengate Real Estate team is strategically reviewing the management of revenue and expenses of the real estate portfolio, analyzing performance, and identifying opportunities for growth.
Fengate has managed more than 75 real estate properties and investments, to date, with a project value of more than $9 billion, of which $7.3 billion is under active development or undergoing stabilization. Our ability to manage real estate investments from land entitlement and development to ongoing asset management, and the longevity and depth of the Fengate Real Estate team's experience, have resulted in our long history of delivering excellent investment results.
10 FENGATE | Real Estate
Concorde Gate
1 Concorde Gate, Toronto, Ontario
YOUR KEY REAL ESTATE CONTACTS
The Fengate Real Estate team comprises more than 40 experienced and driven professionals with deep expertise across our investment, development, leasing, asset management, operations and finance divisions. The vertical integration of our team enhances our ability to source, structure and manage high quality projects across a range of asset classes.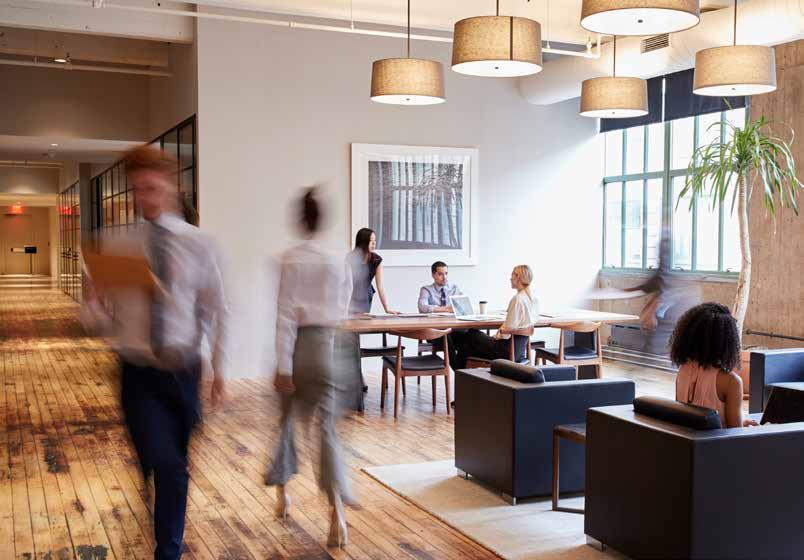 12 FENGATE | Real Estate
OUR FOUNDER

13
Anthony Staffieri Vice President, Real Estate
Rachna Morgado Vice President, Commercial Property Management and Sustainability
Scott Caverley Senior Vice President, Commercial Asset Management
Justin Chung Senior Vice President, Residential Asset Management
Andrew Denuzzo Vice President, Commerical Asset Management
Andrew Konev Senior Vice President, Development
Jaime McKenna Managing Director, Group Head of Real Estate
John Bartkiw Managing Director, Head of Real Estate Investments
John-Bosco Agbasi Associate Vice President, Residential Asset Management
Janine Dobson Associate Vice President, Leasing
Zach Greenberg Associate Vice President, Real Estate Investments
Samir Kanji Associate Vice President, Financial Planning and Analysis
Colin Catherwood Managing Director, Investments
Rishi Bajaj Senior Vice President Finance
Louis Serafini Sr. Founder of Fengate, Real Estate
Corina Sajewski Director, Development
Matt Timbrell Associate Vice President, Investments and Capital Formation
Jakub Orzechowski Vice President, Development
RAIL DECK DISTRICT
DEVELOPMENT | Toronto, Ontario
In 2021, Fengate partnered with CRAFT Development Group and Kingsmen Group for the visionary Rail Deck District ("RDD"). RDD proposes to build a 16-acre master-planned community featuring high rise residential, affordable housing, open greenspace, retail, and entertainment venues. The community would sit above the rail corridor south of Front Street and between Bathurst Street and Blue Jays Way. CRAFT acquired the air rights for the site in 2013 from the Canadian National Railway and this development would be precedent setting in Canada, in terms of the size of the community efficiently created in previously unused space above rail corridor lands.
RDD is focused on addressing everincreasing housing demands in Toronto, providing new transit-oriented and familyfriendly options in the heart of the city, and reclaiming a significant amount of urban space utilized by the rail corridor. With a focus on sustainability, RDD would incorporate state-of-the-art technology in support of energy efficiency and a healthy environment throughout the complex.
OAK WEST CORPORATE CENTRE
DEVELOPMENT | Toronto, Ontario
Fengate's purchase of the lands at 10 Great Lakes Boulevard seized the opportunity of West Oakville's significant growth. Our resulting development, the Oak West Corporate Centre (OWCC), is located just south of the QEW, a major Ontario highway, and is now a 41acre business park development offering a mix of office, retail and industrial leasing space. With OWCC, Fengate is focused on indemand flex space options ranging from 5,000 to 500,000 square feet, providing the ability to create customized spaces as well as increased occupancy density. The site location includes access to multiple transit options as well as green space and superior amenities.
HIGHWAY 50 INDUSTRIAL DEVELOPMENT | Vaughan, Ontario
Fengate purchased the "shovel-ready" 20-acre site at Highway 50, just north of Langstaff Road in Vaughan, in 2021. Acquiring development lands in the Greater Toronto Area (GTA) remains highly competitive, and Fengate adopts a strategy of using its deep ties with the brokerage community to access sites through off-market deals. Fengate proposes to develop two 225,000-square-foot buildings featuring newgeneration, institutional-grade industrial space on the highly sought-after lands set within a premier GTA industrial node.
CONCORDE CORPORATE CENTRE
DEVELOPMENT | Toronto, Ontario
Concorde Corporate Centre is a Class A office complex comprised of three office towers –1, 3, and 12 Concorde Gate – totaling over 565,000 square feet. The 7.7-acre property at Don Mills Road and Eglinton Avenue East in Toronto is situated close to numerous transit options, and Fengate is proposing to rezone the transit-oriented site to allow for approximately 2.1 million square feet of residential density in lieu of the existing office buildings. Upon completion of the Eglinton Crosstown LRT and the proposed Ontario Line, future residents will have convenient access to the rest of the Greater Toronto Area via the GO Transit and Toronto Transit Commission networks. The property is further enhanced by its proximity to numerous urban amenities and ample greenspace, and its connectivity to Highway 401, Don Valley Parkway, and Gardiner Expressway.
|
1209 ST. LAURENT BOULEVARD DEVELOPMENT
Ottawa, Ontario
Fengate, in partnership with Canderel, acquired 1209 St. Laurent Boulevard, a oneacre site in a transit-oriented development zone in Ottawa's east end. Fengate and Canderel are proposing the development of two purpose-built rental buildings that will deliver more than 600 units to the undersupplied Ottawa housing market.
1209 St. Laurent Boulevard is located directly across from the St. Laurent Shopping Centre (one of the largest shopping malls in Ottawa), with direct pedestrian access to both the St. Laurent and Cyrville Road LRT stations. The proposed development will offer future residents quick and convenient access to the numerous restaurants, parks, museums, and other urban amenities in the city's downtown core.
WALMART DISTRIBUTION CENTER
DEVELOPMENT | Vaughan, Ontario
Fengate manages an investment of 70.5 acres of land in Vaughan, Ontario, which has been leased to Walmart Canada for a stateof-the-art distribution centre that will set a new industry standard. As part of the 30-year lease with Walmart, the co-owners will build the 82-foot clear height facility incorporating next-generation technology, with Walmart providing the internal automation systems. Construction is now underway for the new 550,000 SF facility located at Jane St. and Teston Road and the centre will be operational in 2024. It will handle the highest volume of any Canadian Walmart facility with over 70 million cases of products from over 3,000 suppliers annually, providing omnichannel capability to supply both the store and e-commerce networks.
GREYSTONE VILLAGE PURPOSE-BUILT RENTAL
DEVELOPMENT | Ottawa, Ontario
Fengate has partnered with Regional Group to develop purpose-built rental apartments in Ottawa, a high-need housing option in the region. The two buildings will be located at the entrance to Regional Group's masterplanned waterfront community, Greystone Village, and will provide ground retail and 245 units of high-quality rental housing. When complete, Regional Group will be managing the properties on behalf of the investors. Building amenities will include roof-top terraces with gardens and dog areas, fitness facilities, state-of-the-art building security and mail rooms, underground vehicle and bike parking, storage, and gathering areas.
Greystone Village is Regional Group's LEED®
ND master-planned community of over 1,000 homes. It is located between the Rideau Canal and Rideau River, and is within walking distance to trails, parks, the new Ottawa LRT (Lees Station), and Lansdowne Park.
MIRABELLA CONDOS
DEVELOPMENT | Toronto, Ontario
Fengate is the majority equity investor in 1926 Lakeshore Ave. West, marketed as the Mirabella, a $425 million residential development in Toronto's west end, featuring excellent access to transit and Lake Ontario, and views over High Park, the city's largest greenspace. The two 38-storey luxury condominium towers are built in partnership with Diamante, a renowned developer, and will feature over 700 units over two phases including premium amenities, retail space and more than 700 parking stalls. Toronto is the largest city in Canada and demand for this location and luxury is high.
TIPPETT ROAD PURPOSE-BUILT RENTAL
DEVELOPMENT | Toronto, Ontario
Fengate partnered with Shiplake Properties and Collecdev Inc., highly reputable residential developers and community builders, to develop two new high-density residential properties in Toronto. The combined residential complex offers a mix of condominium and purpose-built rental apartments, each with a component contributing to Toronto's Open Door Affordable Housing Program that was established to accelerate affordable housing construction.
175 WYNFORD
MIXED-USE DEVELOPMENT | Oakville, Ontario
DRIVE
In early 2020, Fengate and Freed Developments partnered in a joint acquisition of a significant 5.4-acre, transit-oriented and mixed-use site with development entitlements in Toronto. The site is conveniently located at the intersection of the Don Valley Parkway (DVP) and Eglinton Avenue East, with direct pedestrian access to the Eglinton Crosstown LRT, which is scheduled for completion in 2021 and will provide efficient access to the downtown core and surrounding areas via connections to the Toronto Transit Commission and GO Transit system.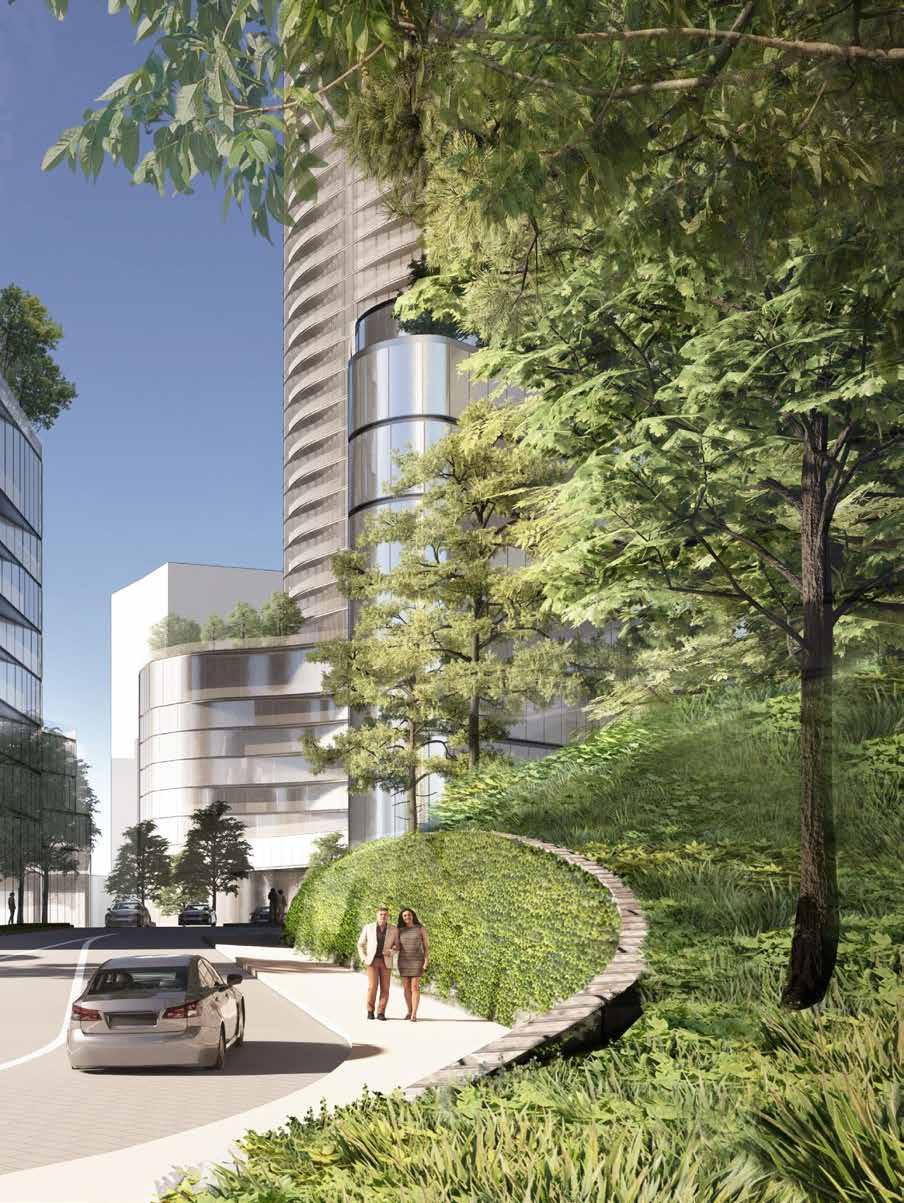 The site provides vehicular access to Highway 401, the DVP and Gardiner Expressway.
Development planning includes a new hotel, numerous high-rise multi-residential buildings adjacent to the hotel, retail and commercial space, dedicated indoor community space, expanded access to green space, and transit/pedestrian-oriented design.
1213 INTERNATIONAL BLVD INDUSTRIAL DEVELOPMENT | Burlington, Ontario
1213 International Boulevard comprises 11.24 acres in Burlington, Ontario. Located in an established business park, the site offers quick access to key amenities as well as Highway 403 and QEW interchanges and is accessible by public transit. Fengate is developing the Bronte Creek Corporate Centre onsite, a newly built, modern 229,000 SF warehouse facility featuring a 36' clear height with high door ratio and LED lighting. The facility will provide an efficient building configuration for a racked warehouse environment and the ability to divide down to approximately 70,000 SF or larger configurations. This highly-functional and efficient construction will come to market in Q2 2022.
LOCUST AVENUE PURPOSE-BUILT RENTAL
DEVELOPMENT | Toronto, Ontario
In late 2020, Fengate made an 100% acquisition of a six-parcel land assembly in downtown Toronto and will develop a purpose-built rental building, featuring approximately 350 residential units. This is a transitioning urban community, and the development will be adjacent to a new transit hub and expanding amenities. Fengate's forthcoming development will help meet the critical need for purpose-built rental supply in Toronto as home ownership costs throughout the urban core and Southern Ontario continue to expand.
VIRGIN HOTELS HOTEL AND CASINO
| Las
Nevada
DEVELOPMENT
Vegas,
Virgin Hotels Las Vegas is a completely reimagined and revitalized casino resort, replacing the Hard Rock Hotel and Casino which was acquired by Fengate, on behalf of the LiUNA Pension Fund of Central and Eastern Canada, and partners in March 2018. Officially open to the public on March 25, 2021, Virgin Hotels Las Vegas delivers a oneof-a-kind integrated resort experience with 1,500 chambers and suites; the 60,000 SF Mohegan Sun Casino which is the first Native American casino in the Las Vegas Strip area; a five-acre desert pool oasis including a multi-functional event lawn; an exclusive portfolio of twelve food and beverage venues, and signature Virgin Hotels restaurants and bars including The Kitchen at Commons Club, The Bar at Commons Club, The Shag Room and Funny Library Coffee Shop.
FRIDAY HARBOUR
DEVELOPMENT | Innisfil, Ontario
Fengate joined the founding partners behind Friday Harbour Resort as a strategic financial partner in this high-profile project. Friday Harbour is Canada's award-winning mixed-use development located on the shores of Lake Simcoe. Designed as a luxury resort community, it has become a leading destination for people seeking to combine the beauty of lakeside living with the service of an all-season waterfront resort and the amenities of an urban community. Spread over 600 acres, the project includes North America's largest inland marina, 3,000 residential units including a luxury hotel, the Nest golf course, beach club, a 200-acre nature preserve and more than 46,000 SF of retail.
*All values presented in this brochure are in Canadian dollars.
"Fengate" refers to the Fengate group of companies which is comprised of Fengate Capital Management Ltd., its affiliated entities and the funds or other investment vehicles that they manage. Fengate has produced this information brochure (the "brochure") for informational purposes only. The information contained in the brochure (the "Information") is believed to be accurate at the time of publication of the brochure; however, Fengate does not guarantee or warrant or make any representations concerning the quality, suitability, accuracy completeness or timeliness of the information contained in the brochure. This brochure and the information contained within it does not constitute an offer or solicitation by anyone in any jurisdiction in which such an offer or solicitation is not authorized or to any person to whom it is unlawful to make such an offer or solicitation. In no event will Fengate be liable to any party for any claim or any direct, indirect, exemplary, incidental, punitive, special or other consequential damages arising out of information available in the brochure. Fengate is a trade name of Fengate Corporation. All other trade names, trademarks, service marks or logos found in this brochure are owned by their respective owners.
© 2023 Serafini Holdings Corporation. All rights reserved.
Designed and produced by Fengate. 2023.08.28
Toronto | Houston | Oakville
44 FENGATE fengate.com info@fengate.com