BOSS LADY / Tyra Banks is going all in on her entrepreneurial persona P.25
SETTING THE TREND
RABIH FAKHREDDINE
A TEMPLATE FOR SUCCESS / Sheikha
10 GREAT IDEAS / A celebration of innovations and ingenuity P.52
9 7 7 2 3 1 1 5 4 1 0 0 8 >
Alanoud Bint Hamad Al-Thani P.40
February 2023
FOUNDER AND CEO, 7 MANAGEMENT
Feb 6-9, 2023
Riyadh Front Expo Centre
Saudi Arabia
Join
us in February 2023 as we take the LEAP Into New Worlds
100,000+ regional and international visitors
500+ tech expert speakers
750+ global tech exhibitors
400+ cutting-edge start-ups
Co-organised by: Join us online to discover more and carry on the conversation @LEAPandInnovate #LEAP23 Will you take the LEAP? Register now for free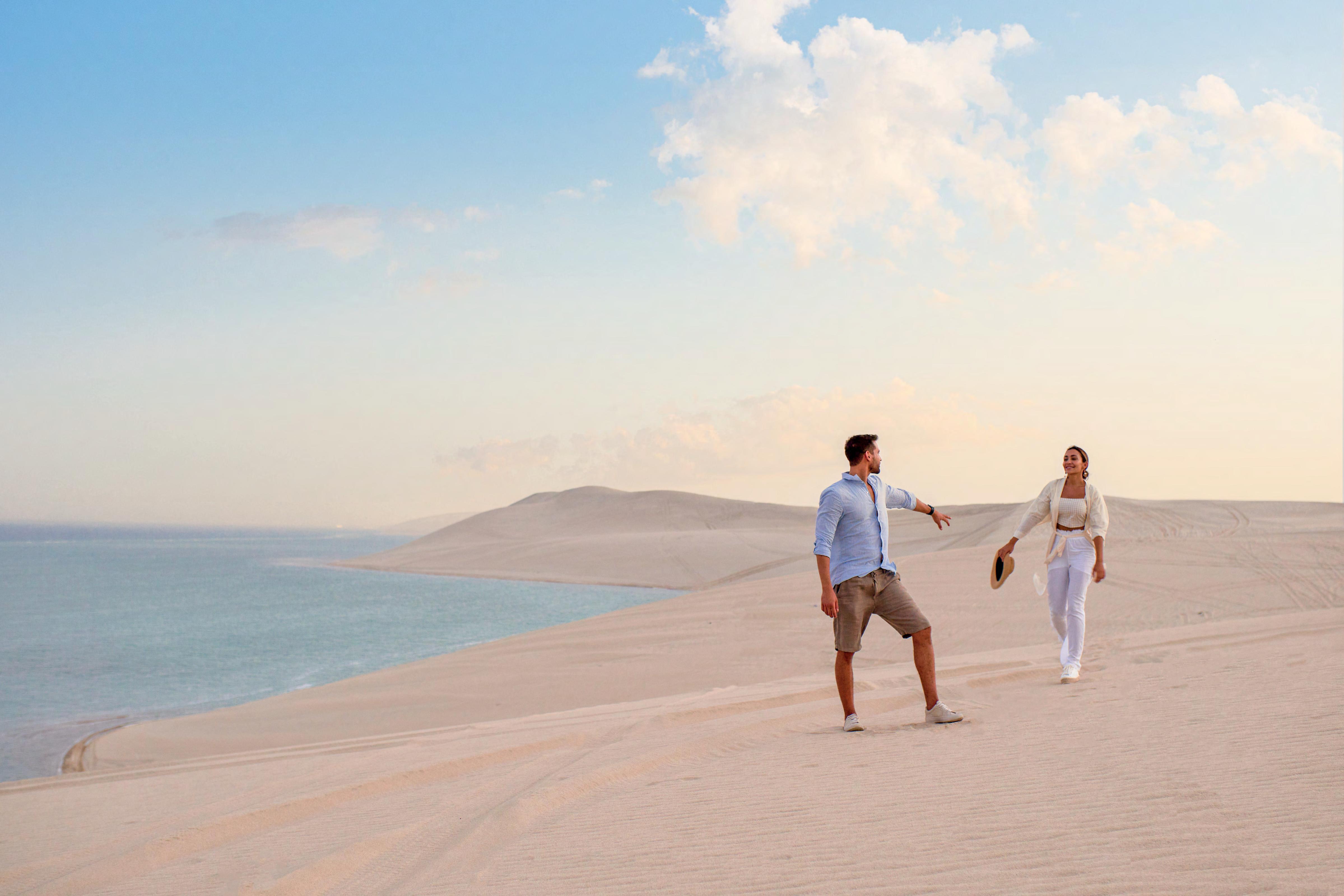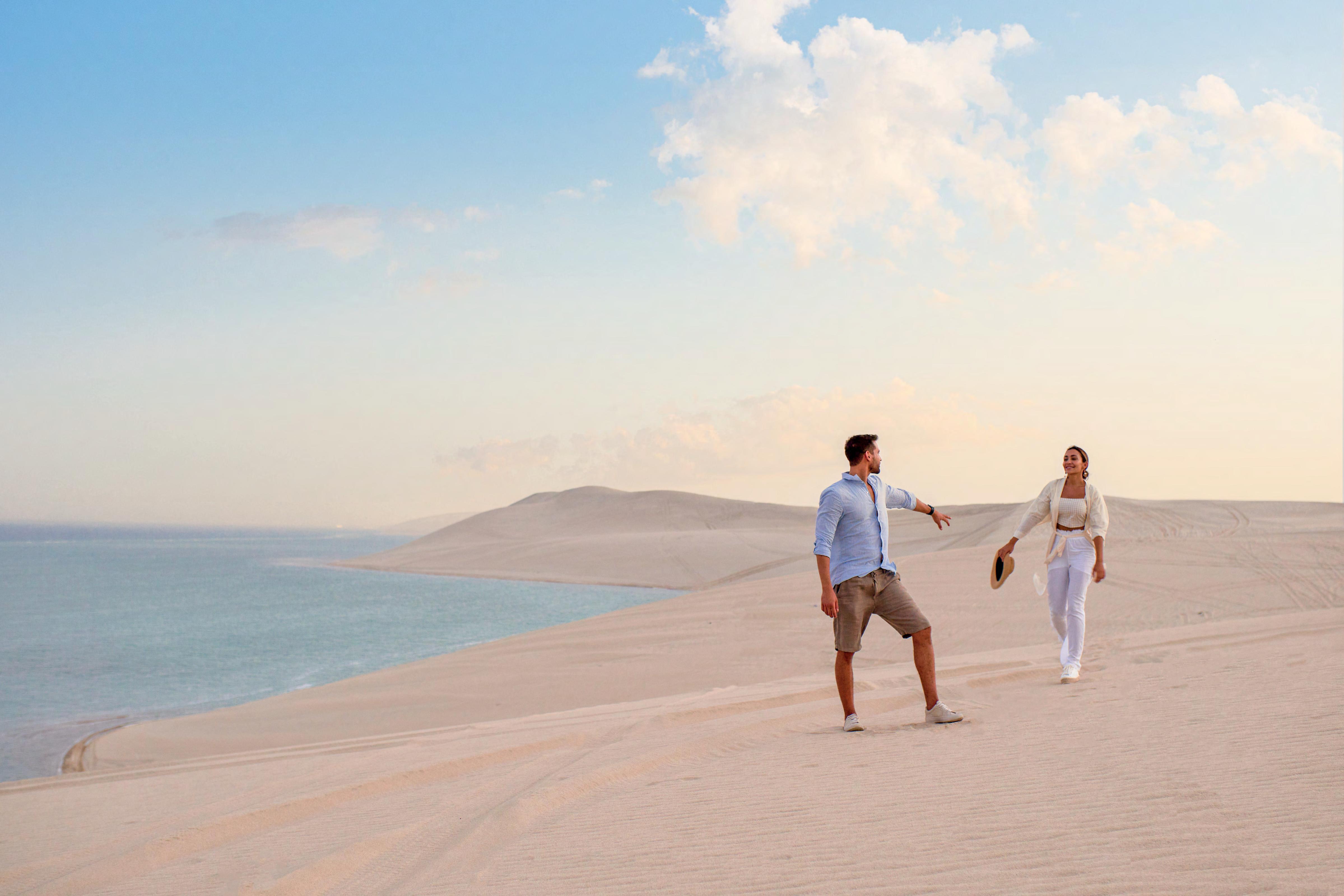 Contents /February 2023
P.26
Setting the Trend
As someone who has launched more than 10 innovative brands across three countries in the Middle East, 7 Management founder and CEO Rabih Fakhreddine simply knows what it takes to make a concept stand out in the region's F&B and entertainment space.
by ABY SAM THOMAS
P.36
Reaping the Rewards
Lessons on resilience from Plan B founder and Chairman, Harmeek Singh
by TAMARA PUPIC
P.40
AforTemplateSuccess
Through her endeavors at Qatar Financial Centre, Sheikha Alanoud Bint Hamad AlThani is pushing for greater gender inclusivity and youth empowerment.
by AALIA MEHREEN AHMED
→ SMIZE & DREAM FOUNDER
TYRA BANKS is a globally renowned supermodel, television personality, producer, writer, and actor.
8 / ENTREPRENEUR.COM / February 2023
IMAGE COURTESY SMIZE & DREAM
FEATURES
Welcome to the EXCEPTIONAL An iconic hotel featuring luxury rooms and apartments with trendy dining options in the heart of Riyadh BOOK NOW Mansard Riyadh, A Radisson Collection Hotel 4248 Prince Mohammed Ibn Salman Ibn Abdulaziz Road, Riyadh 6721-13315, Saudi Arabia 00966118290900 info.mansard@radissoncollection.com radissonhotels.com/collection
BUSINESS UNUSUAL
25 Boss Lady
Tyra Banks is going all in on her entrepreneurial persona with her icecream venture, Smize & Dream.
'TREPONOMICS
69 The Missing Link
BizWorld Middle East CEO Helen Al-Uzaizi explains why MENA economies need to institutionalize entrepreneurship education for their youth.
72 The Curse of Knowledge
The International School of Communication's Will Hardie lists six signs that indicate your communication is suffering from this particular cognitive bias.
Dubai in 2019, and it has since expanded across
UAE
recently
well.
STARTUP SPOTLIGHT
77 The Power of Pause
Youmna Khoury reflects on how a two-year-long hiatus allowed her to reimagine her enterprise, Youmi Beauty- and make it a bigger success than it was before.
80 "We got funded!"
The stories behind the recent fundraising successes of MENAbased startups Tabby and Alaan.
82 In focus
A roundup of up-and-coming startups in the Dubai-based Mohammed Bin Rashid Innovation Fund accelerator program that you should be keeping an eye on.
EDITOR IN CHIEF Aby Sam Thomas aby@bncpublishing.net
CEO Wissam Younane wissam@bncpublishing.net
DIRECTOR Rabih Najm rabih@bncpublishing.net
CREATIVE LEAD Odette Kahwagi design@bncpublishing.net
MANAGING EDITOR Tamara Pupic tamara@bncpublishing.net
STARTUPS SECTION EDITOR Pamella de Leon pamella@bncpublishing.net
FEATURES WRITER Aalia Mehreen Ahmed aalia@bncpublishing.net
REGIONAL DIRECTOR Mahdi Hashemi mahdi@bncpublishing.net
HEAD OF INNOVATION
Sarah Saddouk sarah@bncpublishing.net
GROUP SALES DIRECTOR – B2B GROUP Joaquim D'Costa jo@bncpublishing.net
COLUMNIST Tamara Clarke
CONTRIBUTING WRITERS
Sharifah Alhinai
Fida Chaaban Niousha Ehsan
Eugene Willemsen
SUBSCRIBE
Contact subscriptions@bncpublishing.net to receive Entrepreneur Middle East every issue
COMMERCIAL ENQUIRIES sales@bncpublishing.net
ENTREPRENEUR.COM
Access fresh content daily on our website
12 / ENTREPRENEUR.COM / February 2023
All Rights Reserved 2023. Opinions expressed are solely those of the contributors. Entrepreneur Middle East and all subsidiary publications in the MENA region are officially licensed exclusively to BNC Publishing in the MENA region by Entrepreneur Media Inc. No part of this magazine may be reproduced or transmitted in any form or by any means without written permission of the publisher. Images used in Entrepreneur Middle East are credited when necessary. Attributed use of copyrighted images with permission. All images not credited otherwise Shutterstock. Printed by United Printing and Publishing. PO BOX 502511 DUBAI, UAE P +971 4 4200 506
Entrepreneur-me Contents
February 2023 EntMagazineME
↑ STEVE FLAWITH launched Pickl in
the
and
opened up in Bahrain as
A ROCK AND A HARD PLACE
The "right" thing isn't always the thing that needs to be done
essentially making use of me to inflict pain on Party B. Upon reflection, I'm now convinced that I had only two options in terms of how I could respond. After all, Party A had surprised me with a last-minute demand that, if I did not meet, would result in a number of problems that'd affect not just me, but also other stakeholders who just happened to be in this picture. Now, I could've refused, but I'm practical enough to know that the situation would have then devolved into chaos. The other option was to do what Party A wanted, despite how much I disagreed with it. In that moment, with great unease and unhappiness, I chose to do the latter. I tell myself it was for the greater good, and that I had to think beyond me, Party A, and Party B. There was a job that just needed to get done, and I did what I had to do to accomplish that.
In an ideal world, we should be able to expect people in the business world to operate within a strong moral framework, particularly those posing as successful positive role models for others. We should also be able to hold them accountable, and publicly call them out on their behavior. Indeed, I should have been able to hold the line, and say no to this travesty from happening. But, sometimes, we are simply not able to do any of that- as I found out only too dearly.
Circumstances don't make the man; they only reveal him to himself."
I've been returning to this quote by the Greek Stoic philosopher Epictetus as I reflect on a difficult situation I found myself in recently.
I happened to get caught in a moment that saw someone who, at that point in time at least, had the upper hand over me, and then intentionally made use of it to force me to do something terribly distasteful (and, quite frankly, wrong) to a third party with whom they had an issue with. Note here that I had nothing to do with the problem between these two parties (let's call them Party A and Party B), and yet here I was, pulled into this situation between them, with Party A
So, now, circling back to Epictetus: what do my actions in this case reveal to me about me? Well, I'm not entirely sure. I wrestle between being mad at myself for not doing the "right" thing in such difficult circumstances, or just cutting myself some slack as it was a "take-one-for-the-team" kind of situation. I also like to think that I needed to endure such a moment to fully understand my own ability to weather such moments of crisis. At the very least, I now know to have contingencies in place should such a scenario rise again.
Aby Sam Thomas Editor in Chief @thisisaby aby@bncpublishing.net
16 / ENTREPRENEUR.COM / February 2023 Editor's Note /
V got it all
• V Hotel Dubai's party suite promises to be the ultimate des-res
• The grand Amazing Room as the perfect event venue with illumining walls
• A hotel that blurs the lines between work and play
• Retro-futuristic, picture-perfect guest rooms for friends to party under one roof
• Located in the heart of Dubai and by the banks of Dubai Water Canal
T: +971 4 436 6666 thevhoteldubai.com
V Hotel Dubai, Curio Collection by Hilton Al Habtoor City, Sheikh Zayed Road, Dubai, UAE
V Hotel Dubai, Curio Collection by Hilton is fully eligible for Hilton Honors rewards programme
THE RECAP
A Celebration of #BusinessDoneBrave
Staged by 3S Money in partnership with Entrepreneur Middle East
On January 24, 2023, international cross-border payments platform 3S Money -which is regulated by the Dubai Financial Services Authority- marked its debut in the UAE with a grand launch party staged in partnership with Entrepreneur Middle East at Concrete in AlSerkal Avenue in Dubai.
Held under the theme of #BusinessDoneBrave, the event gathered over 250 guests from across the UAE entrepreneurial ecosystem, who actively engaged with the many immersive activations staged at the site.
The highlight of the evening was a panel discussion featuring Mona Kattan, co-founder and Global President of Huda Beauty and founder of Kayali, Sara Chemmaa, founder and CEO of Citron, and Ivan Zhiznevsky, co-founder and CEO of 3S Money. The panel was moderated by Aby
Sam Thomas, Editor in Chief of Entrepreneur Middle East
Among the topics discussed, there was a special focus laid on what it takes to remain resilient and strong-minded when taking on entrepreneurial risks. "I think it's important to remember that when you're pioneering, there is no blueprint," Kattan said. "So, you really have to follow your gut. And I think what's more important is to have a long-term vision. So, when we first created Huda Beauty, it wasn't just to sell products in Sephora, it wasn't just to solve a problem with that product, but to create something that could help people. So, that's what we did!" Kattan also shared one of her favorite business mantras that ended up resonating deeply with the audience present at the event. "Big shots are only little shots that kept shooting!" Kattan shared. "That is an affirmation that has helped me very often. So, no matter what, just keep going!"
Mirroring Kattan's sentiments on the need for a vision while starting a business was Zhiznevsky, who reminded the entrepreneurs in the audience that the product or service they offer doesn't necessarily have to liked or loved by everyone. "It isn't easy to find a solution that suits everyone," he said. "I would say the thing that keeps me up and running every day is customer reviews. If I feel bad, I open online reviews on TrustPilot, and read them. If it's a good review, well, it means I'm doing the right thing. And if it's bad, it helps me understand what needs to be changed."
Speaking on why he chose the UAE as the next stop in 3S Money's expansion journey, Zhiznevsky pointed toward the country's strategic location as being a key reason. "Dubai, and the UAE, is a great connector between emerging markets and developed ones, and so it is a great place to start scaling up- that's why we're here!" he said. Here, Kattan also added that the city being a melting pot of cultures has proven to be a great asset in her own entrepreneurial journey. "I've actually seen a lot of other brands based in the US and other places that aren't so culturally diverse," she said. "I feel like they're looking at us and thinking, 'How come they've gone global so fast?'"
As the founder of a homegrown brand that's gone global, Citron's Chemma noted that she's all too familiar with how much research it takes to stay steadfast upon a chosen entrepreneurial path. But when asked what her biggest takeaway so far has been, Chemma's answer surprised a few in the crowd. "I know this may sound controversial, but I think ignorance is a blessing, in a way," Chemma said. "Had I known all the hurdles I was going to face in creating this company, I may not have taken it up at all. You know, a lot of times when we start creating new products, if I know it's
20 / ENTREPRENEUR.COM / February 2023
going to take two or three years, I might not venture into it, because it's a lot of time and money. So, now, I try not to overthink things- which is quite the opposite of what I learnt during my time as a consultant. I just say, 'Let's do it,' and make mistakes. But I sometimes stop myself from knowing too much!"
Entrepreneurs would do well to heed to Chemma's advice- her startup's products did, after all, sell out within the first three weeks of their launch. The key to such success is to ensure quality that can be appreciated by the customers, said Chemmaa. "Every mother who has received our lunchboxes and touched it has said that this can only be made by a mother who has struggled like me... You would be interested to know a statistic- 90% of the designs that are made for children's products are by men; it is a difference we can immediately feel. So, all these things, when you make all of them easier, and nail the product from an end-user perspective, the growth comes naturally!"
3S Money also invited the audience to participate and offer their perspectives on #BusinessDoneBrave at the event. "The Wall Of Bravery," for instance, encouraged attendees to share how they plan to be brave this year, and by the end of the night, it was pinned with a diverse set of handwritten goals for the year ahead. Meanwhile, using the power of virtual reality (VR), a "Walk The Plank" experience offered people the chance for people to test their limits. Another pleasant highlight of the evening was the presence of Emirati soul singer Arqam, whose performances had the audience repeatedly asking for encores.
↓ Right: ARQAM, Emirati soul singer Left: The "Walk The Plank" VR activation at the #BusinessDoneBrave celebration
↑ MONA KATTAN, co-founder and Global President, Huda Beauty and founder, Kayali
↑ IVAN ZHIZNEVSKY, co-founder and CEO, 3S Money
↑ SARA CHEMMAA, founder and CEO, Citron
THE RECAP
A Celebration of #BusinessDoneBrave
22 / ENTREPRENEUR.COM / February 2023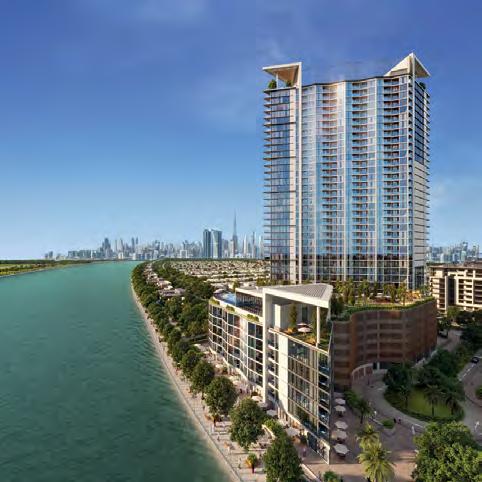 Boss Lady
Tyra Banks is going all in on her entrepreneurial persona with her ice-cream venture, Smize & Dream
by ABY SAM THOMAS
25 February 2023 / ENTREPRENEUR.COM /
IMAGES COURTESY SMIZE &
← SMIZE & DREAM FOUNDER TYRA BANKS is a globally renowned supermodel, television personality, producer, writer, and actor.
DREAM
B /The Big Idea
→ SMIZE & DREAM is an inspirational, theatrical, dream-fulfilling company where entertainment and ice-cream collide on a global scale. Founded by Tyra Banks, Smize & Dream's ice cream has a hidden gourmet truffle surprise in every cup, called the Smize Prize.
At first glance, you may be inclined to dismiss Smize & Dream -the premium ice-cream brand launched in 2021 by supermodel, television personality, producer, writer, and actor Tyra Banks- as yet another celebrity-driven vanity project- but I'm here to tell you that you shouldn't be so quick to judge! As I found out during my conversation with Banks amid her visit to the UAE in January this year, there's a lot of heart and soul behind the brand- and while it may have been founded only last year, this is a business that has truly been years in the making.
ONE OF THE THINGS THAT WE'RE GOING TO BE DOING WITH SMIZE & DREAM, IS HELPING OTHER ENTREPRENEURS, WOMEN, PEOPLE OF COLOR, TO UNDERSTAND HOW TO DO THIS, BECAUSE THERE IS A FORMULA, BUT THERE'S ALSO SOME LUCK.
Smize & Dream -which was formerly called Smize Cream- is the result of Banks' lifelong love for ice-cream, with her first memory of it being a hand-churned vanilla variety that her great-grandmother used to make for her when she was a young child. Banks also remembers that as a schoolgirl, she and her mother would have a weekly ritual in which they'd get together, enjoy a bowl of ice-cream, and chat about their dreams and aspirations for the future. "Every Friday, it was ice-cream, and talking about dreams," Banks recalls. "And so, for me, ice-cream is so nostalgic, and it connects to dreams."
26 / ENTREPRENEUR.COM / February 2023
Banks goes on to say that she had wanted to start an icecream business about 18 years ago- but that was also when she was embarking on the launch of her eponymous talk show, The Tyra Banks Show. "I know that you can't start two businesses at the same time, and have them both be successful- they're both going to fail!" Banks says. "So, I had to make a choice, and I said, 'Let me put this ice-cream business plan on the shelf.'" Banks thus concentrated all of her attention on her talk show- and it paid off. The Tyra Banks Show ran successfully for five years, during which it won two Daytime Emmy awards as well.
It wasn't until the COVID-19 crisis struck that Banks returned to that idea she had for an ice-cream brand. At the time, she was stuck at home owing to lockdowns, and many of her planned business undertakings were being put on hold owing to the pandemic. And while people were barred from many of their day-to-day activities then, Banks noted that they still could go out for food- and that reminded her of her aspiration to create an ice-cream brand. Banks pulled out the business plan she had made 15 years ago, and while she thinks she ended up using only 2% of it to create Smize & Dream, it still served as the foundation for the brand's launch in 2021. With a flavor portfolio made up of names like Butter Pecan But Betta, Salt & Peppa Sweet Cream, Strawberries & That Salted Cream, Purple Cookie Mon-Star & Me, and lots more, Smize & Dream's offerings are decadent and luxe, and besides their characteristic creaminess, these ice-creams come with a surprise as well: a gourmet cookie dough truffle that is located at the bottom of every serving. Banks has called it the Smize Prize, with the effort one does to get to it being a symbolic representation of digging for one's dreams, and working hard to make them come true- just like her mother taught her many years ago.
It becomes apparent here that Banks doesn't think of Smize & Dream as just another ice-cream brand; indeed, for her, this is very much a purpose-led business. "I don't know if it's my mother that has put this inside of me, but I feel like everything that I've done is always for a reason, even when I was modeling," Banks says. "Yes, I wanted to be on the covers of everything, but then it went from being about 'me, me, me', to 'we' and about understanding what I represented as a Black woman. Understanding what it represented, me as a Black woman on the cover of a magazine, and a little girl seeing me and being, 'Wow, I didn't know I was beautiful, or that I could be anything [that I wanted to be],' I realized it was bigger than me."
"So, there were a lot of things with my career where it was always like, okay, how can we give opportunities to others?" Banks continues. "So, with Smize & Dream, I knew I didn't want to create just an ice-cream company- that's boring to me. There's a ton of ice cream companies. So, it became about, well, what can we do to make dreams come true? And so, I have four tenets for the company, which we're just launching and just onboarding- these are four pillars for dreams, and three of them are actually internal; only one is for guests and customers."
Here, Banks lists out the four pillars -which are essentially four questions- that are meant to govern how each person working at Smize & Dream goes about their work. The first asks: "What are you doing as a SMiZE & Dream employee to make your dreams come true?" The second: "What are you doing to help your colleagues' dreams come true?" The third: "What are the bosses doing to help their direct reports' dreams come true?" And the fourth: "What are we, as a team, doing to help our customers' dreams come true?" Banks once again highlights here that three of the company's four pillars are focused inward- as for why, she replies, "Because I feel that if our team is strong and feels fulfilled, it's going to be natural that the customer is going to be taken care of." }}
↓ Based out of the UAE, Brunch & Cake is an award-winning all-day dining restaurant and bakery known for its perfect mix of healthy, wholesome, and visually appealing menu items.
B /The Big Idea
Following its launch in Los Angeles in July 2021, Smize & Dream has since gone on to have its yummy deliciousness delivered all across the US, and its first international outpost was recently announced to be here in the UAE. This has been made possible through what Banks calls a "residency" at Brunch & Cake, a Barcelona-born and now Dubai-headquartered all-day dining restaurant that has seen not only its popularity grow by leaps and bounds since its launch in 2019, but also its presence, with it now boasting of multiple locations in the UAE, with plans to expand across the MENA region and beyond.
As a project of Flip International (a Dubai-based consultancy that's launched multiple F&B concepts in the UAE and beyond), Brunch & Cake came on Banks' radar when, on an earlier visit to the UAE, she herself got to dine at the restaurant with her family. Banks remembers having a great time at Brunch & Cake, where she was impressed by not just the restaurant's food and service, but also by its tag line, In Grandmothers We Trust. "Then, a couple of months later, somebody slides into my Instagram Direct Messages (DMs), and it was Brunch & Cake," Banks recalls. "They said, 'We know that you had some ice-cream at the time, and we'd love to figure out some type of collaboration.'"
Now, given that Banks had a memorable experience at Brunch & Cake, she responded to the DM, welcoming the interest from the brand, and then asked it (or rather, its team) to provide a clearer representation of how it thought it could partner with Smize & Dream. Brunch & Cake asked for a little time for it to come back with a response to Banks- and then, a few weeks later, it did just that. "They came back to me on Instagram, and I thought it was just going to be another DM," Banks says. "But it was a 20-page presentation… They had done their work. And, well, here we are now."
In a statement, Amjad Barakat, co-founder and CEO of Innovision Holding, noted the synergy between Brunch & Cake and Smize & Dream as being key to their current allyship. "We've always had a grand vision for Brunch & Cake, and our continuous growth in the region is living proof of this," he says. "Our collaboration with Smize & Dream is our first monumental step towards making Brunch & Cake a global household name- and who better to start this journey with than icon and businesswoman Tyra Banks? Our brands align perfectly, and we're excited to continue building the Brunch & Cake experience, now with a touch of Smize."
As for Banks, she's looking forward to this new chapter of the Smize & Dream journey, and all signs point to its launch in the UAE as being the foundation for its further growth and expansion. "With the business, we go back and forth about whether this is a business that we want to create tons of value and sell, or if this is a business by which we want to create tons of value and then go public," Banks says. "But the plan is definitely to scale, and to scale in a big way." At the same time, Banks wants to build on the social impact her brand can have on the world at large- she is especially keen on helping other entrepreneurs, especially those who are under-represented, to achieve success with their own businesses. "One of the things
that we're going to be doing with Smize & Dream, is helping other entrepreneurs, women, people of color, to understand how to do this, because there is a formula, but there's also some luck. So, you just have to be ready and so correct, so that when and if that [luck] hits, you're ready."
From a personal standpoint though, Banks says that she is hoping to move away from her persona as an entertainer, and instead lean into her other avatars, be it as an entrepreneur, or as a teacher. Now, the latter is something Banks is already quite well-versed in- after all, not only was she essentially teaching modeling for the 24 seasons of her television show, America's Next Top Model, she was also a guest lecturer at Stanford University's Graduate School of Business for three years. "I would love to teach at Harvard Business School," Banks tells me. "I haven't let them know that, but maybe you can let them know that!" As for being an entrepreneur, Banks says that she is hoping to follow in the footsteps of fellow Hollywood celebrity Gwyneth Paltrow, whose entrepreneurial venture, Goop, has been growing from strength to strength since its launch in 2008. "There's something that just makes me feel like runways and photo shoots and covers, all of that was nice, but I would love for that to be an asterisk on my tombstone," Banks says. "But the main thing [would be for people] to be like, 'She's an ice-cream entrepreneur. Do you know she used to be a model?'"
28 / ENTREPRENEUR.COM / February 2023
THE PLAN IS DEFINITELY TO SCALE, AND TO SCALE IN A BIG WAY.
E-COMMERCE MADE EASY Supercharge your ecommerce and online operations with Lyve. Get fast, flexible, and full-featured delivery and technology solutions that meet your customers' needs and allow you to focus on what you do best. Go Lyve Today lyveglobal.com/ecommerce #golyve
SETTING THE TREND
Founder and CEO, 7 Management
by ABY SAM THOMAS
As someone who has launched more than 10 innovative brands across three countries in the Middle East, it seems safe to say that 7 Management founder and CEO Rabih Fakhreddine is someone who simply knows what it takes to make a concept stand out in the region's F&B and entertainment space. Just a cursory look at the 7 Management portfolio would be enough to corroborate this assertionafter all, it's a list that includes crowd-pulling concepts like Antika, Lucia's, The Theater, February 30, Seven Sisters, and more. "Each and every one of our venues has a unique, experiential story behind it," Fakhreddine declares. "We create innovative ideas that are groundbreaking in the market. Identity, meaning, and values given to a venue ensure an engaged and loyal customer. Customers prefer places
they can emotionally connect to, places that engage them, stick to their core memories, and have them coming back again and again."
But given that 7 Management operates in an industry rife with players who are known to practically clone successful concepts with the aim to siphon off clientele for their copycat enterprises, is being trailblazing, well, enough to ensure continued success in this landscape?
According to Fakhreddine, the answer to that question is an emphatic yes. "Because we set the trend, our brand DNA is never duplicated in other venues," he points out. "When I am told that some business is attempting to be a 'copy-paste' of one of our concepts, I am not bothered. In fact, I feel rewarded that many businesses look up to what we are doing. Competition does not bother us; our originality and uniqueness guarantee that we remain ahead of the curve."
30 / ENTREPRENEUR.COM / February 2023
→ 7 MANAGEMENT'S REGIONAL RECOGNITION has long been established for its uniqueness and creativity in connecting with diverse audiences through providing highly memorable dining and entertainment experiences.
IMAGES COURTESY 7 MANAGEMENT
RABIH FAKHREDDINE
IMAGE COURTESY VURSE 31 February 2023 / ENTREPRENEUR.COM /
February 30
Fakhreddine followed up the success he saw with Faces by launching two new concepts in 2012, both of them in the same Hamra district- Big Shot, which was Beirut's first bar built on a hip-hop and R&B theme, came first, and then came the now-legendary resto-pub, February 30. The Cold War-inspired Checkpoint Charlie was the next of Fakhreddine's venues to open in 2013, and that was succeeded the following year by another resto-pub, Walkman, which was a celebration of the spirit characteristic of the 80's. And while Fakhreddine had been holding on to his job while he opened up all these venues, in 2015, when he launched another new concept -Seven Sisters- in Beirut, he finally quit, and then embarked on a new chapter of his career trajectory by founding 7 Management. Fakhreddine then went on to launch many other concepts in Lebanon- these included Antika, which opened in Dbayeh in 2016, as well as Kahwet Beirut, which opened in the country's capital in 2018- before making inroads into the UAE in 2019 by opening the Dubai branch of Seven Sisters.
Fakhreddine's sentiment on this particular topic underlines the modus operandi that he has made use of ever since he started working in this industry in Lebanon in 2011. But if we are to pinpoint the moment where Fakhreddine's fascination with this sector began in the first place, we'd need to go back further in time. "My story started in the family kitchen," Fakhreddine reveals. "As a child, I fell in love with cooking, and I spent quite some time playing with pots and pans. As an undergrad at the American University of Beirut, I learnt a lot from joining student clubs and participating in social activities. Meanwhile, I started my journey of investing in bars and restaurants. After graduating in 2006 with a degree in business marketing, I worked in sales, before climbing the managerial ladder for the Levant region at London-headquartered multinational, British American Tobacco. But my infatuation with the hospitality industry never waned. Come 2011, a steppingstone to my entrepreneurial career happened. Faces, my first bar, came to life at Beirut's center of entertainment, the Hamra district." To say that Faces became a hit with the masses seems like an understatement- indeed, it has since been billed as a place where you'd "leave a bit of yourself behind."
As a Lebanese national who has had his country be the launchpad for so many of his success stories, Fakhreddine, like most of his fellow citizens, is understandably upset with the current of his nation. But then again, he, like so many of us, also remains hopeful about Lebanon's future- and that's what he is banking on as an entrepreneur who continues to have interests in the country. "Even though the economic situation is horrible, and there is no proper political horizon to be seen, Lebanon is still a market opportunity the moment the situation changes," Fakhreddine declares. "We have investments in Lebanon that we did not give up on, namely Antika, Seven Sisters, and Sayf, and once the country is out of dangerous waters, we will still be there."
Fakhreddine's steadfastness towards Lebanon is heartening, and that, funnily enough, seems to be a result of his own experiences in the country. "Launching a business in Lebanon teaches you perseverance, whatever the circumstances," Fakhreddine says. "In the past few years, Lebanon has witnessed many circumstances that would have discouraged any investor, but we have always emerged from crises, and rebuilt ourselves. So, what I learned is that you should never give up, no matter what the circumstances are. You will have good days, and you will have ugly ones in your field of work, wherever you are."
Fortunately for Fakhreddine, he seems to be on the "good days" segment of his and his business' journey right now, and it looks like they will continue for the foreseeable future as well- especially when considering the fact that he's based in the Middle East. "The region's economic outlook is promising, unlike the grim forecasts of many countries and other regions," Fakhreddine points out. "Notably, the GCC is an excellent market for entrepreneurs with a booming hospitality industry. Governments are intentionally supporting the industry and making the region attractive for entertainment, tourism, and leisure. There is an influx of investments in hospitality, including in hotels and F&B outlets. The biggest new opportunity is in Saudi Arabia, a young F&B market that is rapidly opening up to new ideas and brands. The country's Vision 2030 has dedicated a great part of it to the hospitality and tourism industries, and the nation is aiming for 100 million visits per year by 2030. Oman is also looking to diversify its economic revenues, and hospitality will play a big role there as well."
32 / ENTREPRENEUR.COM / February 2023
→ 7 management's concepts and years spent perfecting the right cuisine and entertainment blend has placed our name on the forefront of leading restaurant, lounge, bar and club operators in Beirut and Dubai.
"We will continue adding to our concepts and venues, regionally and globally."
For his part, Fakhreddine has certainly been building his business to be in the strongest position possible to take advantage of all opportunities that come its way in the region. 7 Management today has more than 10 concepts operating across three countries in the region- these include Antika (which is operational in Dubai, Beirut, and Doha), Café Beirut (which is operational in Dubai), Sayf (which is up and running in Beirut), and B018.DXB, Lucia's, The Theater, February 30, Black Flamingo, and Seven Sisters- all of which are located in Dubai. And the success 7 Management has seen so far in the region bodes well for the global ambitions Fakhreddine has for the company's brands. That's rightFakhreddine is hoping to take his concepts outside of the Middle East this year. "We will be opening Café Beirut in the UK and the US," Fakhreddine reveals. "Our intention is to make the Café Beirut brand a landmark all over the world. We are also working on a Lucia's branch in Athens. The city is a market that has great potential, and we are aiming at taking various brands there."
Fakhreddine's moves with 7 Management's global expansion are particularly interesting to see in a region that seems to have always had a steady stream of international brands making a beeline for it, but the reverse scenario -unfortunately- hasn't been as commonplace. "Only a handful of brands from the region have turned into world-class global names with international operations," Fakhreddine admits. }}
33
→ Led by Rabih Fakhreddine, a group of young, dynamic visionaries came together and set the roots of 7 Management in Beirut, Lebanon. Today, 7 management's brands are highly regarded across the Middle East: Seven Sisters, Antika, February 30, The Theater, B018.DXB, Café Beirut, Lucia's, and Sayf.
The Theater
Lucia's
"It has been mostly a one-way street, with an influx of international brands into the Middle East. Rather than them coming to us, it is time we go to them."
According to Fakhreddine, 7 Management's success in Dubai will allow it to start on the right footing in its new locations. "Success in Dubai, where we are in competition with many international players, means we can compete effectively beyond the region," he explains. "The concepts we offer are attractive to a multicultural audience in the region, and we believe they will be equally attractive on the global stage. We hope this venture would encourage more Middle Eastern entrepreneurs to become global players, pushing boundaries, and popularizing homegrown brands around the world."
This, by the way, ties into Fakhreddine's personal ambitions for himself and his enterprise. "My goal from the outset has been to expand the audience of my brands," he says. "This has been done through 7 Management's widely diversified portfolio, which includes bars, restaurants, beach clubs, night clubs, and cafés. We will continue adding to our concepts and venues, regionally and globally. We are
currently working towards franchising into new cities, as well as opening up new venues in the countries we are already operating in. In Dubai, for instance, we're working on a huge project that includes a club and a rooftop venue to be launched in Q4 2023 at Emirates Towers, with an iconic location facing the Museum of The Future. Our vibrant Italian concept, Limonata, will open in Dubai's Vista Mare. Abu Dhabi will soon have its own Antika and Lucia's, and other brands are to follow as well. We are also entering the Saudi market with Antika, Lucia's, and Cafe Beirut. In Qatar, Antika is already open, and Café Beirut, Lucia's, and February 30 are set to launch very soon. Meanwhile, Bahrain will see Antika in Manama." At this point, it feels like Fakhreddine's own long-term game plan is tied to his enterprise- and the entrepreneur is only too happy to confirm that with his next statement. "The endgame is to keep designing brands and launching venues that put smiles on peoples' faces, and create happiness-filled moments," Fakhreddine declares. "This is what drives me, and what I aim for every day I wake up and head to work."
Rabih Fakhreddine shares his top tips for entrepreneurs in the hospitality realm
1/ Understand the needs of your market "Customers are at the heart of the hospitality business- everything we do, why we do it, and how it is done. Then comes understanding the competition, which is not merely monitoring what they are doing, but rather grasping their approach and execution. This allows you to plan well, and paves the way for your brand to shine."
2/ Build a brand that has a story to tell "Creating a story behind your brand with a well-formed identity lets it resonate with your audience, and builds an emotional connection. Such a connection will boost your business."
3/ Treat your team well, and they will take care of your business "It goes without saying that one needs to invest in a solid team. From operational managers, to waiters and bartenders, to marketing, and beyond, every member is a building block of your dream team, and you are only as good as your team."
4/ The role of great marketing and an excellent PR strategy is no joke "There is no point in having a great brand if nobody hears about it. Pour energy into a good communications plan that tells your story, and think of all methods, including traditional PR and social media campaigns."
5/ You have to be your biggest cheerleader
"Remember to wake up every day believing in your idea, and to go grab life by the horns."
34 / ENTREPRENEUR.COM / February 2023
'TREP TALK
→ RABIH FAKHREDDINE was named 2022's F&B Entrepreneur of the Year and serves as a member of the Young President's Organization UAE (YPO) -UAE Chapter, and a board member of the Global Smile Foundation.
"The concepts we offer are attractive to a multicultural audience in the region, and we believe they will be equally attractive on the global stage."
Black Flamingo
→ AS THE FOUNDER AND CEO OF 7 MANAGEMENT, Rabih Fakhreddine has enriched the Middle East's culinary, entertainment, and nightlife industries.
REAPING THE REWARDS
HARMEEK SINGH
FOUNDER AND CHAIRMAN, PLAN B
Lessons on resilience from this visionary UAE-based entrepreneur who continues to be at the top of his game
by TAMARA PUPIC
As much as Harmeek Singh appreciates that his UAE-based event and activation agency Plan B has returned to the growth levels it enjoyed prior to the COVID-19 crisis, he is not as fond of his team reverting to a few pre-pandemic behaviors. "I believe that a balanced approach to work is crucial, and the thing that irritates me the most is that we are once again falling into a 24/7 busy mindset," Singh says. "But I'm working on a model where we can put ourselves first, and only then our business."
Singh is known for having a personality strong enough to sustain 180-degree changes in life and workhe's gone from the failure of his family business in India
to landing his first job in Dubai in 2003 that earned him just AED2,000 per month, and then, a year later, launching Plan B Advertising that grew into a
group of eight companies and 475 employees- until a moment in 2020 when the events industry his company majorly operated in was hit and almost completely swept away by the COVID-19 pandemic. "After closing 2019 on a high with significant campaigns all around the region, we were entering the busiest time, especially due to the kind of scalability provided by our infrastructure of more than 400 workers," Singh recalls. "Nut we ended up with cancellations starting already in the first week of March 2020."
Again, Singh is no stranger to supporting socially weaker groups, and that was evident through the many
initiatives that Plan B engaged in over the course of the COVID-19 crisis, despite the business itself being badly struck by the pandemic. "Looking at closures, and looking at how much labor, or the lowest end, couldn't be supported, I realized that it was our responsibility to ensure that everyone was safe and secure in their native nations, and that was my top priority," he says. "By August and September 2022, we were successfully collaborating with the consulates of India, Bangladesh, Pakistan, and the Philippines, and we managed to send the majority of them back home, as it was difficult for people to continue living abroad and stay far from their families." }}
36 / ENTREPRENEUR.COM / February 2023
→ HARMEEK SINGH is the founder and Chairman of Plan B, a homegrown business known for redefining the UAE's events industry
IMAGES COURTESY PLAN B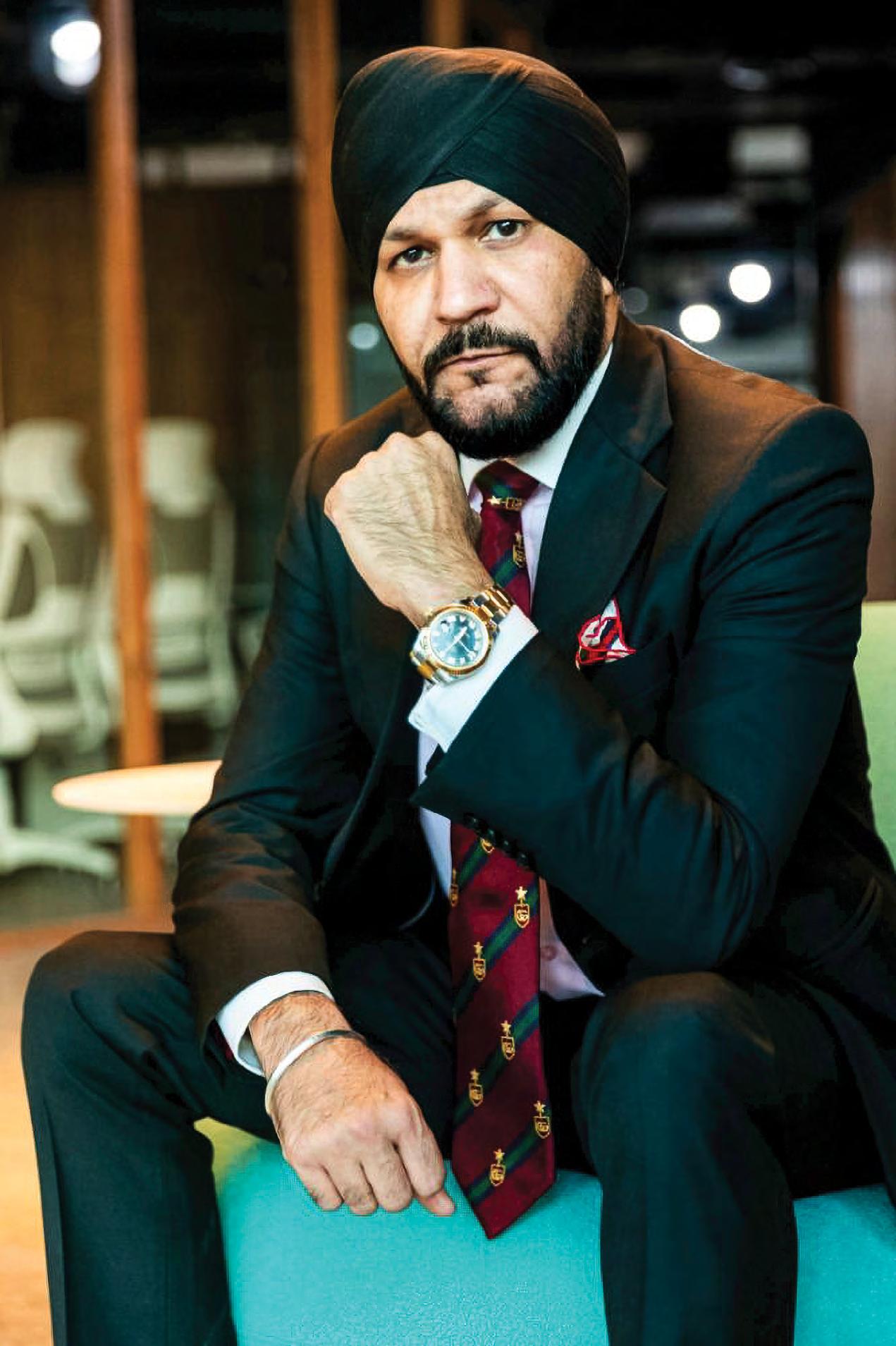 IMAGE COURTESY VURSE
On the business front, Singh recalls that the majority of issues were arising from bounced checks and the stopping of several transactions. "There was a lot of chaos," he recalls. "I personally began to sit down with people, negotiate, and align, and I realized that we could stand together rather than against one another." Before long, Singh created a platform for events professionals to come together. "Prior to my calls to business owners and other relevant individuals in the industry, our sector was thought to be competitive, but it soon became clear that everyone wanted to speak with one another," he says.
It was then that, with the backing of the global non-profit community of creative event professionals International Live Events Association, as well as more than 300 companies that supported his nomination, Singh became the President of a crisis committee to represent the events industry before the UAE government. "We looked at internal procedures that needed to be established so that we could assist one another, and handle the types of inquiries that would likely be requested from the government," Singh notes.
In the ensuing period, Singh recalls the events industry "starting to join hands and
working smarter," which included switching to hybrid modes of work, making touchless systems a part of their strategies, and pushing for interactive, immersive, and digital experiences to take a bigger part of the business. Singh now says that the period between 20202022 brought with it a number of invaluable lessons for him and his sector, with them being centered around
the importance of structuring businesses effectively, as well as learning to coexist in an industry. "There definitely is room for a shared goal," Singh says. "My main lessons are that we need to be adaptable, and that protecting my teams in the same way I protect my business will breed loyalty, and that we must always be mindful of the human aspect of our work."
38 / ENTREPRENEUR.COM / February 2023
"THE FIFA WORLD CUP IN QATAR
WAS ONE OF THE MAJOR PROJECTS WE OVERSAW IN 2022."
Singh was quick to act upon on these insights, and that is why he now believes that that Plan B -and he himself- have emerged from the COVID-19 crisis with zero regrets. "The new version of us is more refined and wiser for a lot of things that came to light during that period, when we got certified as 'warriors for the industry,'" Singh says. "Today, we are standing tall not only in the UAE, but also in Qatar, where we have expanded with a few new offices, which has had a significant impact on our business, as the FIFA World Cup in Qatar was one of the major projects we oversaw in 2022. Regionally, we also participated in two significant campaigns in Saudi Arabia. After assessing our pace of progress, I estimate that we are currently 20% below the growth trajectory we should have anticipated for the years 2019 and 2020, if everything had been normal."
Looking ahead to the future, Singh is proud of the many initiatives and projects that lie in Plan B's pipeline for the UAE, Qatar, and KSA. "Plan B's innovations center on the idea that human intellect can coexist with artificial intelligence," he says. "Our campaigns are based on creative and sustainable models, and that is also a base that we want to create for the growth of the whole industry." The current year, Singh says, feels like a sanctuary from the turbulence of the last few, and Singh believes that 2023 will be "a year in which straight lines are drawn with potential for
crossovers." He adds, "Plan B will thus take a collective approach to brands and businesses we work with, in order for them to complement one another, and for us to continue growing into the market leader that we are supposed to be."
As someone who has personally experienced Dubai's penchant for rags-to-riches stories, Singh declares that he has been looking up to UAE Vice President and Prime Minister and Ruler of Dubai H.H. Sheikh Mohammed bin Rashid Al Maktoum as a role model for the past two decades. "It's because I have witnessed Dubai's growth," Singh explains. "That is what I relate to in my own life- that even if you are the underdog, or an unknown entity, you can still have a significant impact on international platforms." Being a mentor to a selected few himself, Singh believes in the long-term benefits of mentorship.
"I value knowledge exchange as a vital component of my ambitions, and I believe that having a mentor allows you to realize that problems need to be viewed from everyone's perspective, and that a forward-thinking attitude makes you more proactive."
On a personal note, Singh says that he is neither free from his ambitions, nor would he ever wish to be. "I still have a ton of work to accomplish, in addition to having a lot to learn, and a lot to impart to others," he says. "I want to see that there is a growth pattern for everyone in the industry, as much as I am extremely idealistic about seeing Plan B going from a homegrown brand to a worldwide one." But what's the road ahead going to look like? "Our ecosystem of events professionals in the UAE and the region is now more collaborative, and if I can continue to contribute to that, that's how I'll likely move forward," Singh replies.
'TREP TALK
Harmeek Singh's tips for entrepreneurs
} BE FLEXIBLE
"Planning shouldn't be done in a format that you can't change later, so flexibility is crucial for every leader or entrepreneur. We must be adaptable to the various possibilities in which things may manifest."
} ALWAYS BE ON TOP OF YOUR RESPONSIBILITIES
"In addition, always be encouraging and supportive of your team, because ultimately, being an entrepreneur or a leader is about taking one step at a time, and, collectively, it might be a huge jump that elevates you to a new level."
} BE INNOVATIVE
"Keep an eye out always for what can be a better version of your current work. Make an effort to improve. Remember that not everything that has worked for others will work for you too, so you should always assess what has already been done, what could be a better version, and how that benefits your objectives and your business."
39 February 2023 / ENTREPRENEUR.COM /
A TEMPLATE FOR SUCCESS
Through her endeavors at Qatar Financial Centre, Sheikha Alanoud Bint Hamad Al-Thani is pushing for greater gender inclusivity and youth empowerment
by AALIA MEHREEN AHMED
IMAGES COURTESY SHEKHA ALANOUD BINT HAMAD AL-THANI
February 2023
41 February 2023 / ENTREPRENEUR.COM /
SHEIKHA ALANOUD BINT HAMAD AL-THANI is the Deputy Chief Executive Officer and Chief Business Officer of Qatar Financial Centre.
The debate on how gender equality in the workplace can be fully achieved often invites suggestions galore. But when you ask the same question to Sheikha Alanoud Bint Hamad Al-Thani, Deputy Chief Executive Officer (DCEO) and Chief Business Officer (CBO) of Qatar Financial Centre (QFC), her reply feels comfortingly fresh. "While most financial organizations are now more focused on diversity and inclusion, having a role model is still one of the most significant motivating factors to attracting young women into the finance industry or any industry for that matter," Al-Thani declares. "It is absolutely necessary if we wish to see a truly balanced and inclusive workplace."
→ EMPATHY AND EMOTIONAL INTELLIGENCE are the two traits Al-Thani admires the most in the leaders she looks up to- and these qualities are quite evident in her own leadership style at QFC.
Without expecting women to solely take on the onus of closing the gender gap, Al-Thani thus resorts to what is possibly the oldest way of creating impactful change: inspiration. And even then, she displays a keen awareness of how teetering the topic is when she lauds fellow Qatari women's progress in various business fields, while also lamenting the persistent lack of female inclusivity. "We are truly fortunate to live in a country with strong leadership figures, from Qatar Foundation for Education, Science, and Community Development Chairperson H.H. Sheikha Moza bint Nasser, to its Vice Chairperson and CEO H.E. Sheikha Hind bint Hamad Al Thani, whose roles at the helm of educational development in the country has long inspired our growth as a community- I take a lot of inspiration from their strength and their example," she says. "But despite the increased awareness of the significant benefits a gender balanced workplace brings to an organization, women remain underrepresented in most business organizations, particularly in boardrooms. In fact, Deloitte reports a global average of just under 20% of board seats held by women in 2021. In order to close the current gap, we need more women to enter the industry so that we can increase the number of those we can train and promote into managerial positions, and, consequently, to executive roles."
42 / ENTREPRENEUR.COM / February 2023
"My vision of fostering a diverse and inclusive workforce with empowered female voices is embedded in the QFC's strategy."
If you, dear reader, are a woman who is indeed on the lookout for female role models, then you needn't perhaps look further than the next few pages. Al-Thani is, after all, a woman with an inspiring journey that can motivate you. She first started her journey at QFC, a Doha-based business and financial center that helps businesses set up in Qatar, as Associate Director of Economic Affairs for the MENA Region, and soon after became the Vice President of Strategic Alliances at the CEO Office. Following those roles, Al-Thani went on to become QFC's Managing Director of Business Development in 2017- a designation she held until she took on her current mantle as DCEO and CBO at QFC. "There have been countless incredible moments in my career, but gaining the trust of the
community over time, and having that reflected in my gradual progression through the ranks of the QFC has certainly been something that I am proud of," Al-Thani says. "Being entrusted with the positions of DCEO and CBO have represented the culmination of my efforts as of yet. With QFC's unceasing support, I hope my journey will inspire other young women to realize their ambitions– even if the path ahead is untravelled."
Peruse through Alanoud's list of achievements, and you will find that she has also held the position of board
member across various local and international organizations, initiatives, and programs. In 2021, Al-Thani was also awarded the Young Global Leader from the World Economic Forum, an accolade she deems as having been a great honor. "I hope that my role as a woman holding an executive position in a still male-dominated field serves as a visual example for young people of how far they can advance their careers in this industry, thereby inspiring them to start a career in finance," Al-Thani adds. "I consider it a responsibility and an honor to be part of a generation of
Qatari women who are not passive bystanders, but indispensable contributors to our development journey as a country and as a society. It starts from education– our country is investing heavily in learning as the basis for equal opportunities and long-term career projection; in fact, in 2021, 77% of graduating students in Qatar University were female. By empowering other women to pursue their dreams of becoming an entrepreneur, gaining an advanced degree, or achieving success in their career of choice, we can benefit our economic advancement as a whole." }}
43 February 2023 / ENTREPRENEUR.COM /
WITH QFC'S UNCEASING SUPPORT, I HOPE MY JOURNEY WILL INSPIRE OTHER YOUNG WOMEN TO REALIZE THEIR AMBITIONS– EVEN IF THE PATH AHEAD IS UNTRAVELLED.
Al-Thani and QFC hope to further promote Qatar as an ideal investment destination to different markets across the globe.
This pursuit for more female representation across the business landscape is what forms the crux of Al-Thani's endeavors at QFC. "Coming to the QFC did not change my vision as much as it sharpened my focus on the initiatives, the outreach, and the messages that can lead to the positive impact we wish to see," she says. "The QFC itself is a diverse environment, currently housing more than 9,000 professionals of diverse backgrounds and nationalities. This encompasses a strongly
positioned female workforce, which makes up around 32% of all employees at the QFC; 80% of these women work in middle to senior level positions. Many of my female colleagues are experts in their respective fields with university or post-graduate degrees, working to influence progress in Qatar's financial sector."
Fostering such a femaleinclusive community has led to a ripple effect of success within the country's economy, Al-Thani believes.
"With the help of this remarkable community, the QFC plays a significant role in developing the country's financial services sector, and driving its digital transformation," she says. "Each day, their commitment to this vision encourages me to aim for more. Just this year, we exceeded our initial target number of registered firms on the QFC platform to reach over 1,500. Simultaneously, the FIFA World Cup Qatar 2022 has accelerated country-wide investments and growth, serving as
another catalyst for the QFC's own targets. I am confident that we will continue in this trajectory with clear targets post-2022 in mind. From a personal perspective, I contend it as a point of pride that my vision of fostering a diverse and inclusive workforce with empowered female voices is embedded in the QFC's strategy. By pulling on this rope together, we can work for equal representation and pass those same values on to our community."
In her replies regarding female empowerment, Al-Thani exudes a level of empathy and understanding that is sometimes lost amid conversations that focus on comparative statistics and regulatory frameworks. It should perhaps come as no surprise, then, that the values she admires the most in leaders are empathy and emotional intelligence.
"Over the years, I've observed various leadership styles, often based on individual personalities, the nature of the work, the size of a team, and similar factors," Al-Thani says. "What stands out to me as determinative of a leader's success and impact is the ability to communicate clearly and empathize with others. The leaders I look up to and my amazing mentors all had the ability to express ideas and information clearly, which
44 / ENTREPRENEUR.COM / February 2023
BY EMPOWERING OTHER WOMEN TO PURSUE THEIR DREAMS OF BECOMING AN ENTREPRENEUR, GAINING AN ADVANCED DEGREE, OR ACHIEVING SUCCESS IN THEIR CAREER OF CHOICE, WE CAN BENEFIT OUR ECONOMIC ADVANCEMENT AS A WHOLE.
→ AL-THANI REMAINS AWARE fostering a female-inclusive community has led to a ripple effect of success within the country's economy.
led to faster and more straightforward completion of projects. In my team, open communication is encouraged, which I believe has been instrumental in our success. Similarly, empathy and emotional intelligence go a long way in the business world and are key determinants to strengthening relationships, which in turn positively impact the health of an organization."
So, how would Al-Thani define the leader she is today? "I would sum up my leadership style as visionary, transformational, and collective," she replies. "My team and I have a clear vision of what we want to achieve, and plan our initiatives based on our long-term targets, including the QFC's strategic directive and the national development plan. Personal growth is encouraged at the QFC, along with the pursuit to enhance each team member's individual strengths and abilities. I believe that a good leader develops good leaders. This starts with self-awareness. Also, harvesting a lifelong learning mentality is imperative to remain open to adaptation and change for the collective benefit of the team."
Now, while QFC initiatives to support female inclusivity have been one branch of the Sheikha's tree of leadership, there is one other branch she is equally passionate about: empowering the Arab youth. Prior to starting at QFC, Al-Thani worked at Silatech, a Qatar-based social initiative that connects young people to employment opportunities across the Arab region. Having such an experience under her belt has only helped Al-Thani in catering to the entrepreneurial goals of Qatar's youth. "I am always amazed to witness the strides our youth in Qatar and from the region continue to make, particularly as talented entrepreneurs who are taking charge of their future," she sas. "This daring belief in their ability to shape their lives and make a tangible contribution to our country's development inspires me and, certainly, our entire community. Equally, I can see their resilience and creativity, working around unique challenges in today's business world– from the impacts of
climate change and sustainability initiatives to the long-term effects of the pandemic."
With a small and medium enterprise (SME) sector that accounts for approximately 97% of total companies in the country, Qatar's entrepreneurial ecosystem continues to grow. In fact, in 2022, the nation ranked eighth on the the Global Entrepreneurship Monitor's list of the world's best countries for entrepreneurship. "This is in part due to the support startups receive from organizations and incubators, ranging from the Qatar Development Bank, the Qatar Business Incubation Center, the Qatar Science and Technology Park, and many more," Al-Thani adds. "But QFC is no exception to this. We routinely forge partnerships with leading local and international organizations that purposefully champion learning and development to shape the next generation of leaders. We also work on initiatives that support the growth of young entrepreneurs such as our summer program with the Qatar Finance and Business Academy - Northumbria University, which introduced Qatari youth to potential careers in Qatar's rapidly growing finance and investment space. Today's youth are actively engaged, thereby accelerating our transition to the socio-economic standards set out in the country's national development plan, the Qatar National Vision 2030."
Now it's not uncommon to look at a catalog of work as diverse as Al-Thani's and wonder how she deals with the pressure of balancing so many responsibilities. In a neat segue that circles back to her initial conversation on empathy and role models, Al-Thani says, "Personally, I have navigated the unique demands of my job and my leadership position by being open to continuous learning and by looking at the bigger picture– the greater impact our day-to-day tasks make. Behind each company at QFC stand individuals with their own dreams and hopes of success; it remains a privilege to support their journeys, and to create
a lasting link with Qatar and the world. That said, as a female leader, I also have a special consciousness towards women's role in the workplace. For many incredible trailblazers, who continue to pave the way for the next generations, 'being first' in a role is no small feat. It can be a lonely and challenging path to be the first woman in a specific professional role or company; yet it is also one of the most rewarding experiences."
In 2023, Al-Thani and QFC hope to further promote Qatar as an ideal investment destination to different markets across the globe. "We also intend to build on and forge more partnerships by signing memoranda of understanding with key local and international organizations that share in our commitment to the economic expansion of our country," she adds. "This long-term QFC strategy has already led to several collaborative initiatives that have helped facilitate knowledge exchange and foster development across QFC's focus sectors. With a view to the future, we look forward to intensifying our efforts in future-focused industries, from fintech to sports and smart cities." But even as she prepares for this next phase of growth, Al-Thani reminds, again, the power of having someone to look up to. "With time, I have personally witnessed and become part of a changing dynamic within our society," she says. "Young women today should choose role models that inspire them to take advantage of professional opportunities that can unlock new horizons. If we continue to work together and support one another, I am confident that we can overcome potential pushback and claim our role as women entrepreneurs and professionals who can achieve excellence in their respective fields."
→ THE PURSUIT for more female representation across the business landscape is what forms the crux of Al-Thani's endeavors at QFC.
45 February 2023 / ENTREPRENEUR.COM /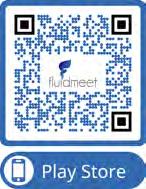 FUN COMES GUAR ANTEED
YOU DECIDE WHEN THE PARTY STOPS WITH 24HR FOOD & DRINK. NOW OPEN AT DUBAI D IGI TAL P ARK.
R ADISSONHOTELS.COM/RED
#TamTalksTech
Gadgets and doodads that you might've missed out on, sourced by a tech aficionado. by
TAMARA CLARKE
Power play → /Honor X9a
Honor X9a is a departure from the norm with an ultra-large 5100mAh battery packed into an exceptionally slim and compact smartphone body. Indeed, the generous battery size ensures your ability to work worry-free for over two days on a single charge. Plus, just 30 minutes of charging enables up to 12.5 hours of streaming. The smartphone also features a 6.74inch 45-degree AMOLED Curved Display made of deeply reinforced glass with a thickness of 0.65mm, giving you a wider screen to work or play. The circular rear camera rounds out its striking design, and it completes a trio camera setup including a 64MP primary camera, an ultra-wide 5MP camera, and a 2MP macro camera. With
Work it out ↓
/Acer eKinekt BD 3 bike desk
The Acer eKinekt BD 3 bike desk brings new meaning to multitasking. The desk is combined with a stationary bike to enable sustainable and healthier lifestyles. It lets you exercise as you work by using kinetic energy from pedaling to power the machine, and even charge your personal devices. It features an LCD display, and works with a companion smartphone app to keep your work and exercise periods on track. You can customize your ride by adjusting the bike's resistance, seat, and desk height. Use it in the office, or in the comfort of your home, with the device coming equipped with two USB type-A ports and one USB type-C port, a bag hook, and a beverage holder.
256GB of built-in storage and expandable storage of up to 1TB microSD, Honor X9a also makes it possible for you to keep everything that you create.
A home run ← /Apple HomePod
Apple's second generation HomePod is a powerful smart speaker that delivers nextlevel acoustics in a mimimal, iconic design. Packed with Apple innovations and Siri intelligence, HomePod offers a great listening experience, as well as smart home automations using Siri. For instance, you can get notified when a smoke or carbon monoxide alarm is detected in your home, and you can even check temperature and humidity in a room- all hands-free, of course. A custom-engineered woofer, a built-in bass-EQ mic, and an array of five tweeters around the base round out
acoustics. HomePod amplifies other Apple devices and services too. You can listen to your choice of over 100 million songs using Apple Music, while also using Siri to access a range of music, and also search by artist, song, lyrics, decade, genre, mood, or activity. Enjoy Spatial Audio with a single HomePod, or pair them to create a home theater experience with Apple TV 4K. With a seamless, mesh fabric, a color-matched woven power cable, and a backlit touch surface that illuminates from edge to edge, the new HomePod is designed to complement any space.
TAMARA CLARKE, a former software development professional, is the tech and lifestyle enthusiast behind The Global Gazette, one of the most active blogs in the Middle East. The Global Gazette has been welcomed and lauded by some of the most influential tech brands in the region. Clarke's goal is to inform about technology and how it supports our lifestyles.
Talk to her on Twitter @TAMARACLARKE theglobalgazette.com
49 February 2023 / ENTREPRENEUR.COM /
B / Gear
IMAGES © HONOR | ACER | APPLE
The Executive Selection
From better goods to better wardrobe bests, every issue, we choose a few items that make the approved executive selection list. In this edition, our picks include Emporio Armani, Richard Mille, Delavaux, and more.
ROCK ON → Richard Mille
Inspired by the world of rock music, Richard Mille's RM66 Flying Tourbillon is an extravagant timepiece that will certainly catch your attention. With a flying tourbillon at 12 o'clock and in a limited edition of 50 pieces, this timepiece will draw you in with its intricate aesthetic. The timepiece flashes the popular hand-horns gesture that is ubiquitous in heavy metal and hard rock genres, with the outstretched index and little fingers seen on the front, whilst the thumb, middle, and ring fingers are visible from the back of the watch. Designed by teams led by Olivier Vaucher, a renowned Genevan engraver, the openwork hand in 5N red gold is microblasted, polished, and finished entirely by hand. Bringing the watch to life is Richard Mille's in-house Caliber RM66 manual winding movement with hour and minute functions, and all of it fits on a comfortable black rubber strap. If you're keen for a timepiece that defies usual stylistic rules, this one's for you. richardmille.com
B /Gear
50 / ENTREPRENEUR.COM / February 2023
TURNING HEADS →/ Delvaux
Founded in 1829 in Brussels, Delvaux is one of the oldest fine leather luxury goods houses in the world. Dating back to the 1970s, its Pin handbag was designed for a new generation of women in the workplace, and now, 50 years later, the House is giving an entirely new spin to the iconic piece. Offering two new designs, the Pin-Toy is designed with the brand's taurillon soft leather in chic petite proportions and a sea of colors for various styling choices. Meanwhile, the Co-Pin transforms from a clutch to a short shoulder bag, making it a multipurpose, ultimate go-to bag for all kinds of adventure. Bold and playful, these two pieces will give a dose of oomph to any ensemble. delvaux.com
EDITOR'S PICK ADIDAS ↓
If you're looking to level up your wardrobe with athleisure this year, take a look at the Adidas Originals Blue Version Spring/ Summer 2023 capsule range. The collection offers an updated take on the original Stan Smith Milencon court sneaker, as well as a newly transformed Stan Smith Relasted sneaker. As for apparel, Adidas takes us back to the 70's nightclub dance floors, featuring modern versions of bodysuits with sequin detailing, matching trousers, cropped tees, and a daring biker jacket. adidas.com
↑ ADVENTURE IS OUT THERE Emporio Armani
There's a sense of adventure and exploration in Emporio Armani's Autumn/Winter 2023 men's collection. Set as a tribute to the aviation world of the 1930s, this line features sports-inspired designs made from soft, high-impact materials. There's a variety of silhouettes too- think coats, trench coats, vintage-style bomber jackets, and double-breasted pea coats, which can be worn with cropped trousers, boots, and lace-ups. As for hues, we see a progression of beige to caramel and tones of rust, as well as flashes of pinks and purples, along with muted shades of black and grey, and even an accent of sequin and crystal. armanl.com
IMAGES COURTESY RICHARD MILLE | EMPORIO ARMANI | DELVAUX | ADIDAS
← ↓ Emporio Armani Autumn/Winter 2023
Adidas Originals Blue Version Spring/Summer 2023 ↓ →
GREAT 10 IDEAS
A CELEBRATION OF INNOVATIONS, INDIVIDUALS, AND INITIATIVES THAT IMPRESS WITH THEIR INGENUITY
Ever stumble upon something and think, "Wow, that's a great idea!" That's the feeling we sought to achieve for ourselves as we went about building this collection of 10 great ideas, as an ode to this year's UAE Innovation Month of February 2023. Regardless of whether they are bringing something fantastically new to the market, or because they are venturing into spaces hitherto unexplored, the people and ventures showcased here are following through on some pretty inventive concepts, and while this is by no means an exhaustive list of all the great ideas out there, we are still pretty excited to see how our selection pan out in the long run.
52 / ENTREPRENEUR.COM / February 2023
53 February 2023 / ENTREPRENEUR.COM / February 2023 / ENTREPRENEUR.COM /
GREAT
IDEAS
OSTAZ
For an online learning platform that offers personalized and affordable learning experiences, Ostaz is very aptly named, given that it means "teacher" in Arabic- although it must be said that one would be hard pressed to find a human educator who can -like this UAE-headquartered edtech startup- claim to have provided 90,000 tutoring hours to more than 60,000 students across the MENA region. "We offer online private tutoring for all subjects: university courses, school subjects, languages, soft skills, prep tests, and more," says Ostaz co-founder and CEO Audrey Nakad. "Our platform includes an online learning management system that allows students to easily access resources, take assessments, and communicate with their tutors." Since its launch in 2018 in Lebanon, Ostaz -which was formerly known as Synkers- has been growing from strength to strength, with it now able to boast of the presence of over 1,000 subject matter experts on the platform, as well as tie-ups with leading educational institutions in the region like the American University of Dubai, American University of Beirut, and Univer-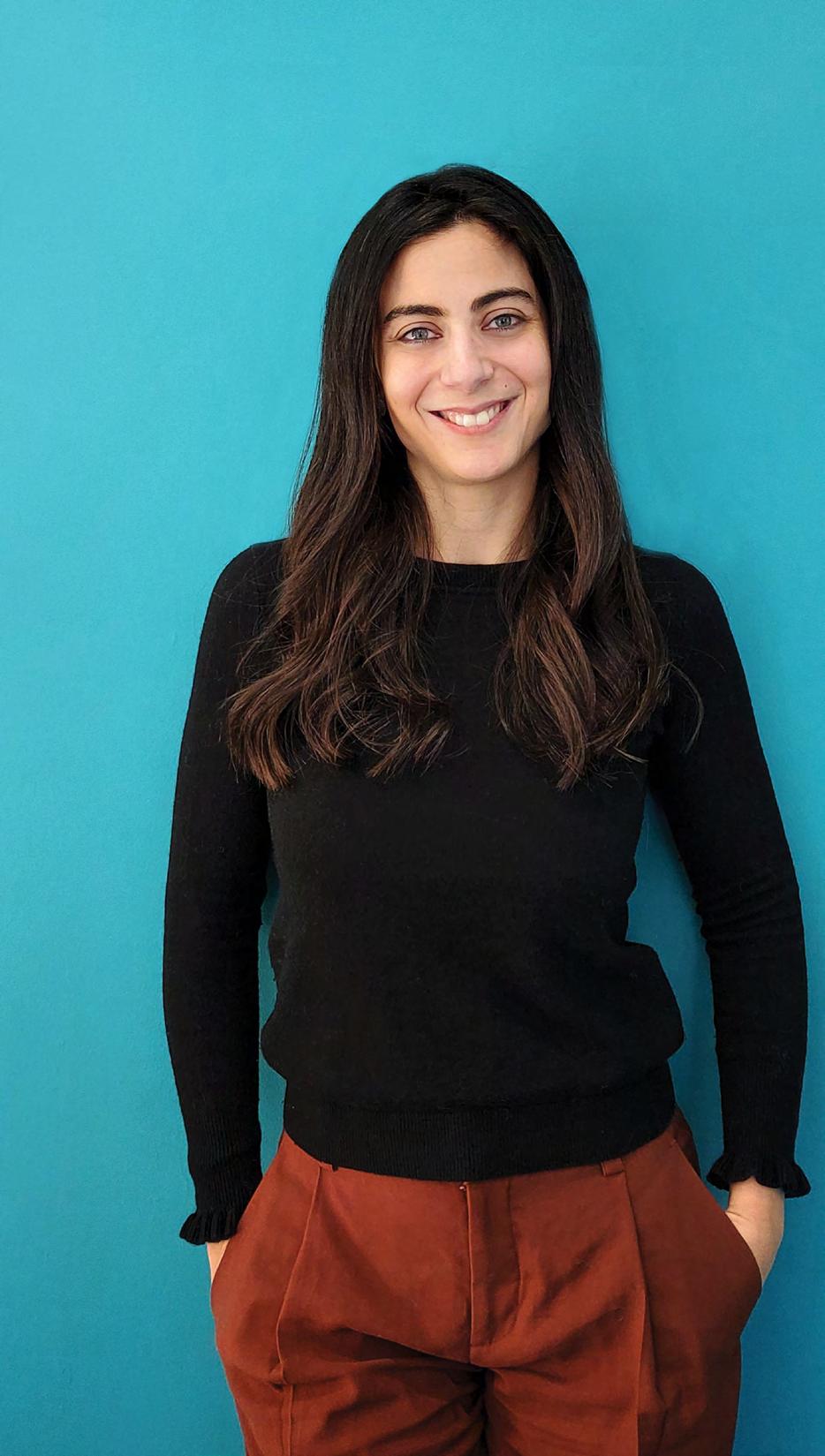 54 / ENTREPRENEUR.COM / February 2023
10
NAKAD is the co-founder and CEO of Ostaz, the leading learning platform in the MENA region that offers premium private tutoring services for all school subjects, prep tests, languages, college applications counseling, and soft skills.
←
sity of Sharjah in the UAE. Ostaz is today also a part of the Abu Dhabi-based global tech ecosystem Hub71, which, according to Nakad, has allowed it to grow and scale to new markets in the GCC through a localized technology platform, as well as partnerships with leading educational groups to connect with teachers and students in bulk. In fact, in January this year, Ostaz announced a partnership with Abu Dhabi-based Aldar Education that will see it provide tutoring services and after-school support to about 30,000 students in the UAE capital.
Ostaz came into being after Nakad's sister (and Ostaz co-founder), Sibyelle, who was studying in Canada at the time, found it difficult to find qualified tutors who could accommodate both her learning needs and her budget. Meanwhile, Nakad herself, who used to be a tutor then, found it difficult to simply find students to offer her services to. "It was then that we both recognized that this problem was very common among most learners and tutors," Nakad recalls. "We launched Ostaz to address this problem, and we saw an immediate demand, particularly from parents searching for qualified, vetted, and affordable private tutors for their children. Within a year, we had acquired 3,000 students, and we
↓ WITH GLOBAL SUBJECT MATTER TUTORS and professional mentors, Ostaz is on a mission to develop well-rounded students and prepare the next generations for a better future.
have since helped over 60,000 learners achieve their educational goals through personalized learning journeys."
Today, Nakad says that Ostaz's vision is to become the leading provider of online private tutoring and after-school programs in the MENA region. "Our goal is to be a one-stop-shop for education, and to make sure every learner has the opportunity to succeed," Nakad declares. "We achieve this by providing an adaptive learning avatar that offers 24/7 support for students who may be struggling in class, or employees who need help in their work. We believe that everyone has the right to excel, and to receive the appropriate support." ostaz.com
EUREKA!
Audrey Nakad on how to make an idea a great one
} IDENTIFY A REAL PROBLEM "Understand the need of your target audience and what they are looking for."
} RESEARCH AND GATHER INSPIRATION
"Look at existing solutions, industry trends, customer needs, and new technologies, and gather inspiration from various sources like books, articles, competitors, and other industries."
} BRAINSTORM AND GENERATE IDEAS
"Gather a diverse group of people with different perspectives, and brainstorm a variety of ideas. Don't limit yourself, or discard an idea too quickly."
} REFINE AND EVALUATE IDEAS
"Narrow down the list of ideas, and evaluate them based on feasibility, scalability, and potential impact."
55 February 2023 / ENTREPRENEUR.COM /
AUDREY
IMAGES COURTESY LIHT OSTAZ
"OUR GOAL IS TO BE A ONE-STOP-SHOP FOR EDUCATION, AND TO MAKE SURE EVERY LEARNER HAS THE OPPORTUNITY TO SUCCEED."
GREAT
IDEAS
UDRIVE
As the UAE's first pay-per-minute car rental concept, Udrive is clearly one of the trailblazers on the mobility scene of the UAE (and the wider GCC region)- since its launch in 2016, it has powered over two million trips, secured over 380,000 registered users on its app, and, in July last year, made inroads into Saudi Arabia as well. Investors have taken note of the startup too- Udrive, which is built on "a highly scalable" cloud and internet of things (IoT) stack, has raised nearly US$10 million in funds so far, with its backers including Dubai Cultiv8 (an initiative of the UAE's Mohammed Bin Rashid Fund for SMEs), as well as Oman Holding International, one of the region's experts in the car leasing market.
"We are very near breakeven operations, achieving both positive unit economics, and positive operating gross profit, while working towards net profitability," says Nicholas Watson, co-founder and CEO, Udrive. "We have tripled our fleet since 2020, and we are ready for triple-digit percent-
age growth and accelerated regional profitability over 2023." And while this may be a great outlook for the startup's future now, Watson highlights that it didn't look so rosy when Udrive was just starting out- but that was part of the plan. "When we started, we were always designed to have negative unit economics," Watson reveals. "Our focus
was to build a brand and experience that competitors could not beat or replicate. What we have gained is a loyal customer base and viral acquisition of customers, which, in turn, allowed us to negotiate with suppliers for better rates, and reduce our unit costs. Effectively, we became big enough to benefit from the economies of scale,
and foster trust with our suppliers."
To understand Udrive's offering, it might be best to look at it from the customer's point of view- for them, it's an app through which they can book a car for a journey, find it parked at a location closest to them, and then, well, just drive it. Fuel and insurance are taken care of by Udrive, as
56 / ENTREPRENEUR.COM / February 2023
10
IMAGE
"WE ARE READY FOR TRIPLE-DIGIT PERCENTAGE GROWTH AND ACCELERATED REGIONAL PROFITABILITY OVER 2023."
COURTESY UDRIVE
are most public parking fees- as Watson puts it: "All the user needs to do is drive!" This would explain why Udrive -and the car-sharing concept in itself- has been so warmly received in the UAE, and now, given the company's recent entry into Saudi Arabia, it seems safe to expect it to pop up in other countries across the region as well. "We are looking to scale bigger and add more cities to our roster before
2026, while being backed by a strong board, leadership team, strategy, and funding to achieve our goals," Watson says. "While the Udrive technology platform is currently applied to car-sharing, it is also extendable to other use cases, which we are currently in talks to explore. We look forward to setting up shop in more GCC cities in the years to come." udrive.ae
← NICHOLAS WATSON, co-founder and CEO of Udrive, has 20+ years of experience in leading teams, developing product, and building an on-the-ground presence across multiple industries and countries in the B2B and B2B2C sectors.
EUREKA!
Nicholas Watson on how to make an idea a great one
} IDEATE AND RECOGNIZE "Great ideas are born by recognizing opportunities and gaps in existing markets. To see that opportunity, you have to become knowledgeable about that area, and gain expertise. My first suggestion is to spend time in an industry to understand how it operates as well as its intricate processes. When you are not working, try experiencing the services or products that you find interesting, and look for ways on how it can be done better."
} MAP THE CUSTOMER JOURNEY "It's important to recognize the customer's experience and journey. Once the customer's journey has been mapped, evaluate it against potential competitors, and map their journeys too. Find the areas of weakness where you can digitize or improve the experience. This goes for both individuals and companies."
} DIGITIZE AND FRACTIONALIZE "Where possible, digitize the gaps, eliminating human interaction and inefficiencies. Most importantly, evaluate if digitization makes the whole experience better, and if you can fractionalize access to the service or product, making it accessible to a larger audience."
} COMMERCIALIZE "It's one thing to build more efficient experiences and a better product/service. But if you are not able to win customers and scale to profitability, your business will be a never-ending loss-making machine. Almost all major scaleups start out by losing money at low volumes, but once they reach critical scale, they are able to not only monetize their initial business model, but also open several revenue opportunities in addition."
} DELIVER "Whatever your brand promises, deliver on it. There is nothing worse than exciting a client only for them to become disappointed by the final result."
57 February 2023 / ENTREPRENEUR.COM /
GREAT
IDEAS
→ NERISSA LOW is the founder of Liht Organics, a beauty enterprise that promises award-winning organic makeup that is not just safe and beneficial for your skin and body, but can also heal and improve your complexion with regular use.
LIHT ORGANICS EUREKA!
As is the case with the origin stories of so many startups out there, Liht Organics came into being after its founder Nerissa Low was not able to find a solution to a problem she was personally facing, figured out a resolution by herself, and then offered it to the world at large. "It all started with my own personal battle with my skin issues," Low reveals. "After being on medication and steroid injections for a few years, I decided to do a deep dive research to find a permanent cure for myself. What I discovered instead was my severe allergy to chemicals in my daily care products, and that was when I decided to do a detox and go fully organic. While organic skincare products were readily available, organic makeup was rare, and those I tried did not have the performance I was looking for as a beauty junkie. And that was when I decided to create my own line, tailored exactly the way I wanted it to be."
Low's vision is thus what has translated into Liht Organics'
offering today, which is organic makeup that is not only safe and beneficial for your skin, but can also help (and improve) your complexion with regular use.
According to Low, Liht Organics has seen an encouraging response from the market ever since its launch in 2019- in fact, she says that since 2021, the UAEbased brand has seen an almost 300% increase in sales, and she believes that this is just the beginning. "We have an aggressive marketing plan to have focused expansion in the region, as well as to grow the brand presence globally," Low says. "We are not just building a makeup brand; we have set out from the beginning to build an empire that will shift the mindsets of consumers to make more conscious choices when it comes to their skin and health."
Now, one cannot ignore the fact that Liht Organics, simply by virtue of its offering, is a bit of an anomaly in the sector in which it operates- but that, Low says, is something that has worked out well for the brand. "The market may have
options for organic skincare, but truly organic makeup is far and few," she points out. "Even after three years since our launch in the Middle East, we are still the first organic makeup brand here. The reason why there is little competition in this arena is the complexity in the product formulations to ensure the stability and consistency of the products (especially in the harsh weather conditions in this region), as well as the offerings that could be limited to what nature provides without chemical intervention. However, this is something we firmly believe is important, and our stringent criteria in our product formulations is our guiding compass to ensure we stay true to our mission- to provide authentic organic products, without compromising on the performance of the makeup in its functionality." lihtorganics.ae
Nerissa Low on how to make an idea a great one
} BEGIN WITH AN END IN MIND
"It is easy to have an idea, but not having an end in mind is like trying to piece a jigsaw puzzle without first seeing the picture. Always envision the endgame, and work backwards to determine the feasibility of your ideas."
} YOUR PASSION AND BELIEF IS WHAT DRIVES YOU FORWARD IN TOUGH TIMES "The journey is never going to be a bed of roses. There will be tough times, I am not going to lie, and sometimes the only thing that will keep driving you forward is the hunger to fulfill the passion that catapulted you into the journey from the beginning. Always remember the why -why you started the business to begin with- and never lose sight of the light at the end of the tunnel.
} HAVE GRATITUDE FOR THE GIFT BEHIND EVERY ADVERSITY "This may be a very difficult thing to see in the midst of turmoil, but it is important to always remind yourself of the lessons that come with every adversity. We can only see light if there is darkness, and this is something I always remind myself, to focus on the lesson over the problem."
58 / ENTREPRENEUR.COM / February 2023
10
IMAGES COURTESY LIHT ORGANICS
WELLX
Vaibhav Kashyap and Javed Akberali bill their Dubai-based enterprise, Wellx, as the Middle East's first prevention-focused insurance solution- and that characterization alone should be enough for one to sit up and take notice of this insurtech platform that rewards individuals for realizing their health and lifestyle goals. Having launched in 2022, the startup has been able to bring to market wellness-backed health and life insurance offerings, in conjunction with some of the largest players in the insurance space. "For the first time in the region, there is a health and life insurance that keeps members healthy, instead of just covering their sick days," the co-founders say. "We have partnered with an incredible ecosystem of global and local wellness players to facilitate holistic well-being. From cutting edge-technology like WHOOP and Google's Fitbit, to local partnerships with mental wellness services, healthy eating and nutrition platforms, as well as gyms, fitness clubs, and personal training."
Kashyap and Akberali, who used to work in the financial services space, say that they were driven to launch Wellx after noticing how, after the impact of the COVID-19 crisis, well-being was becoming "the single biggest driving factor behind the choices people make, from picking a place to live, to applying for a job." The co-founders thus came together with the aim to create something that would support and build healthier, happier, and
resilient communities- and insurance was the sector they chose to do just that. "After your friends and family, your insurer should be most concerned with your well-being," they explain. "They pick up the bill when you fall sick. And health insurance has a 100% penetration in the UAE. That is how we identified insurtech as our way to impact the well-being of millions of people, and a way to reduce healthcare spend at a national, regional, and global level."
With its promise that one can "walk, workout, meditate, and sleep one's way to two months' premium as cash back," Kashyap and Akberali say that Wellx has been received well by the market at large, which includes the end consumers, as well as the enterprises that have tied up with the platform, which include wearable tech players like Whoop and Fitbit, and insurance providers like Dubai National Insurance and Salama. "We plan to cover our home base in the UAE, and enter the Kingdom of Saudi Arabia (amongst other GCC countries) during this year," the co-founders add.
"In addition, we are on track to add life insurance to our product suite with a leading insurer in the UAE. Meanwhile, our product continues to gain momentum and strength, with personalized programs covering some of the most challenging chronic ailments (and highest cost to insurers) in the region, such as diabetes, cardiovascular diseases, and cancer prevention and care programs." wellxai.com
← FOUNDED IN 2022 BY VAIBHAV KASHYAP AND JAVED AKBERALI, Wellx is the region's first-of-its-kind insurtech platform that rewards individuals on the completion of their health and lifestyle goals.
EUREKA!
Vaibhav Kashyap on how to make an idea a great one
} BE CLEAR ON THE PURPOSE
"Find this early on, and be stubborn about it. Be flexible about the journey, and how you get there."
} BUILD WITH PASSION
"Whatever your idea is, be passionate about bringing it to live. There is no fun in trying to do the boring."
} SOLVE FOR A PROBLEM
"There are a lot of things out there that are working- find a gap that needs solving. Don't try to fix what isn't broken."
} SEEK HELP "Surround yourself with like-minded and equally passionate people. Find a co-founder with whom you are aligned with on the purpose. Mentors and experience helps- but be guided, and not directed, by them.
} THINK BIG "You were put on this world to achieve greatness; do not fall for mediocrity. The idea must be scalable."
} FOCUS ON THE CUSTOMER "The ultimate beneficiary is the customer; so, listen to the customer, and allow yourself to adapt to their ever-changing needs."
} MONEY MATTERS "It has to make commercial sense. Money will always be a motivator, but let that be the last but very important piece of the puzzle. Focus on unit economics and long-term sustainability."
} BE FUTURE-FOCUSED
"Make sure it works today, but build for tomorrow. Futureproofing the idea is a must."
59 February 2023 / ENTREPRENEUR.COM /
IMAGE COURTESY
WELLX
GREAT
IDEAS
ABADIA
In 2013, Shahd AlShehail was a Global Fellow with Acumen, a non-profit focused on changing the way the world tackles poverty, and as part of her fellowship with the entity, she traveled to India to work with one of its investee companies for a year. "That same year, Rana Plaza, a garment factory in Dhaka, Bangladesh collapsed, killing over 1,100 people," AlShehail recalls. "It was a rude awakening- here I was leaving everything behind to do my part in alleviating poverty and bringing dignity to people, where something like the shirt on my back could be causing poverty or death somewhere else in the world. It didn't make sense. It felt hypocritical. From there, I started researching the fashion industry deeply, learning about the realities of fashion supply chains, and how broken the system is. I knew there had to be a better way, a way that we could create, while respecting people and the environment."
It's thus with this ethos
and drive that AlShehail became the co-founder and CEO of Abadia, a UAEbased ethical luxury brand that's made for women "whose fashion choices echo their personal values and lifestyles." The label is steeped in the culture and heritage of the Middle East, and Abadia particularly stands out from its peers in the region with its commitment to making use of local artisans -who are mostly women- to contribute to the crafting of their ready-towear pieces. "Luxury, to us, is not only impeccable products and great raw material, it also stands for strong ethical values, and a huge appreciation for craftsmanship and a commitment to supporting artisans," AlShehail says.
"We consider our impact at every stage of our design process, and we make choices with humanity and the environment in mind. We are not perfect, but we are committed to improving with every collection, creating timeless clothing that connects with our customers."
It is thus to Abadia's credit that it has certainly managed to make a name for itself on both the regional and global fashion scene- the label was, for instance, famously worn by Her Majesty Queen Rania Al
Abdullah, the wife of Jordan's King Abdullah II, in 2018, and it was also featured as part of the Paris Fashion Week that same year. The popularity Abadia has seen (and continues to see) is especially heartening when considering the fact that it is a brand that's going against the grain in terms of how much of the fashion industry typically operates.
"Starting an independent label in today's oversaturated fashion industry is a huge challenge," AlShehail says.
"But if we didn't feel like we were adding something unique and of value, we wouldn't exist. That value became clear during the COVID-19 pandemic, when our customers continued to engage with and buy our products, because they
60 / ENTREPRENEUR.COM / February 2023
10
IMAGES COURTESY ABADIA
↑ SHAHD ALSHEHAIL is the co-founder and CEO of Abadia, an ethical luxury brand that stands at the forefront of reimagining fashion for the contemporary woman.
believed in their timeless appeal and quality."
As for the road ahead, AlShehail wants the Abadia brand to continue to grow and excel on the path that it's already on. "We have a unique and authentic approach to luxury, and we believe that sets us apart," she says. "We are inspired by our culture, heritage, and the incredible
craftsmanship that you can find across the region. And through this, we want to change the narrative, and open up the world to the real human story." And while Abadia's success in the region has been a great start, AlShehail has her eyes set on global recognition. "We'd like to put fashion and craftsmanship from the Arabian Peninsula
on the global map," she declares. "We believe we have a unique point of view that can be appealing to women across the world." abadia.me
EUREKA!
Shahd AlShehail on how to make an idea a great one
} IDEATE AND RECOGNIZE
TAKE THE LEAP "Start, and let the work teach you. Ideas grow and develop as they are shared and practiced."
} DON'T BE AFRAID TO FAIL "Failure is an inevitable part of the human experience; it allows us to learn and grow."
} ALWAYS STAY TRUE
TO YOUR ETHOS "Your values should be embedded in your day-to-day operations. Our heritage and culture are what makes us unique and helps shape who we are."
} DON'T FORGET THE IMPORTANCE OF STORYTELLING "People are looking for services and businesses that they can feel connected to in a very disconnected world. Your community, no matter how small, will always be there for you, if it feels like it knows you."
↓ ABADIA has built (and continues to build) genuine and long-lasting relationships with local artisans -who are mostly women- from the Middle East to help preserve their craft and generate a sustainable income for them.
61 February 2023 / ENTREPRENEUR.COM /
"WE CONSIDER OUR IMPACT AT EVERY STAGE OF OUR DESIGN PROCESS, AND WE MAKE CHOICES WITH HUMANITY AND THE ENVIRONMENT IN MIND."
GREAT
IDEAS
CLOUT
As someone with more than a decade of experience working in the retail and fashion industry across Europe, Asia, and the Middle East, Clout founder Faheem Muradin has been able to witness first-hand the struggles that new brands in this space face when they try to sell their products to third parties.
"Despite the ease of e-commerce solutions like Shopify, creators still struggle to launch their businesses," Muradin says. "And this hinders their creative processes. I'm here to change that. With my expertise and experience, I want to empower the next Supreme to come from this region."
This is the drive with which Muradin set up Clout in the UAE in November last year.
"Clout is the ultimate launchpad for the next generation of communitydriven streetwear brands," Muradin says. "We're on a mission to put emerging brands from our region on the global map, but the saturated market can make it
THE NEW AGE MARKETPLACE FOR THE NEW GENERATION
tough for newbies to break through. Traditional retail options are limited, and events like SoleDXB and Market Outside the Box make you wait a whole year just to participate. That's where we come in. We're the solution for brand founders who want to focus on creating fresh fashion, while
we handle the rest."
With Clout, Muradin is thus aiming to harness the power of community to enable the launch and growth of brands in the streetwear domain.
"Streetwear is all about community, and we're bringing that vibe to our customers and founders
alike," Muradin explains. "Imagine it as Market 3.0, where brands have more freedom to express themselves, and customers have a more immersive experience. It's the new age marketplace for the new generation, where traditional e-commerce is left behind for a tailored brand experience."
62 / ENTREPRENEUR.COM / February 2023
10
"IT'S
."
↑ FAHEEM MURADIN is the founder of Clout, a platform that helps local creatives to build and grow the next wave of community-driven brands.
But how does Clout actually do this? "At Clout, we understand that the offline and online experience are intrinsically linked," Muradin replies. "That's why we've created POP, an expertly curated community event, bringing together the region's hottest new brands and artists for an immersive and unforgettable six hours of style, streetwear, live art, food, music, and inspiration. Staged in collaboration with Duette Studio, a premier creative lab based in Dubai, POP brings together a carefully curated selection of new and emerging streetwear brands, providing an opportunity for customers to feel like they're a part of something special and exclusive."
Now, the proof of the pudding is in the eating- and Clout thankfully has the evidence to back up all of its assertions. Clout has staged two installments of POP in Dubai so far- the first was with the Dubai Mall-located eatery, Public, while the second was situated in front of the Museum of the Future as a collaboration with burger
← CLOUT HAS COLLABORATED with Dubai-based premium creative lab Duette Studio to stage POP, an event series that brings together a carefully curated selection of new and emerging streetwear brands, while also providing an opportunity for customers to feel like they're a part of something special and exclusive.
EUREKA!
Faheem Muradin on how to make an idea a great one
} FIND A PROBLEM AND SOLVE IT "Problems can easily be found, based on personal experience, or within your own circle. Take that problem, and see if anyone is currently tackling that problem. If yes, can you do it better? If no, you go, and try to solve it."
joint, Salt. Seen at these events were the likes of Daily Paper co-founder Hussein Suleiman and Les Benjamins founder Bünyamin Aydin, and not to mention the choicest names in the local music scene like Abri, Freek, and more. "At our first event, we managed to onboard 16
new and upcoming brands, and we were also able to attract over 650 visitors," Muradin reveals. "At our second, we had around 40 new brands and artists, and we attracted over 2,000 people. This showed us that there is a demand for a platform that helps new brands, and that people are interested in finding out more about these brands." It's worth noting here that Clout's wins have come while it's only just getting started as an enterprise- it thus seems safe to say that the rest of us should be keeping our eyes peeled for what this startup gets up to next. cloutpad.co
}
ONE IDEA GIVES
BIRTH TO THE NEXT ONE "There are no bad ideas. Each idea has some form of value that leads you to the next or better idea. Sometimes, an idea can seem too crazy, but as you're getting closer to potentially finding a solution for problem, it will actually start to make sense and become feasible."
} FOLLOW WHATEVER YOU BELIEVE IN "Many people will disagree with your idea, or they might even think it's a failure from the start. It's important that you stay true to your idea, as you have gone through the experience of facing the problem. Not every idea comes from statistics; they can come from passion and experience."
63 ENTREPRENEUR.COM /
IMAGES COURTESY CLOUT
GREAT
IDEAS
HAIYATEA
At first glance, the name Haiya Tarik chose for the artisanal tea brand that she launched in Dubai in 2021 -HaiyaTea- would seem to be just a portmanteau of her first name and her product offering. But translate the word into Arabic ( ), and it means "my life," which serves as a reflection of the love and dedication that Tarik has for the art of tea-making. A certified tea sommelier, Tarik launched HaiyaTea with the aim to bring high quality, thoughtfully sourced loose-leaf teas to Dubai. "It's something I was personally searching for as a tea lover, but I was not able to find," Tarik says. "Commercial teabags have an overarching issue in that they typically contain mostly tea 'dust', the tea particles that settle to the very bottom of the sifting process in tea manufacturing facilities. This dust, with its high surface area, is the quickest to lose its health benefits and flavor, resulting in a suboptimal tea experience in the cup. But with what we offer at HaiyaTea, we encourage people to stop and smell the tea; to watch the leaves unfurl, the color deepens, and treat each sip as a mindful exercise. We approach tea, and the love of tea, from a holistic perspective."
Tarik currently operates HaiyaTea as an e-commerce venture, with its online platform offering a range of teas -think everything from matcha to hojicha- that are known to be not mass or commercially produced. "We've had a great response from the tea and hospitality communities, with our tea being stocked in many award-winning and Michelin-starred restaurants in Dubai, such as Ossiano, Moonrise, and Kinoya," Tarik says. "Our tea omakases and asachas have also been very popular with the community, and they enable us to share our love for, and knowledge of, all things tea. We look forward to seeing HaiyaTea in more top restaurants and hotels in the region, and in the homes of more tea lovers." And Tarik looks set to be realizing that dream she has for HaiyaTea soon enough- after all, the brand has now got the backing to give itself a boost.
"We have partnered with a like-minded, tea-loving investor so we can scale and expand HaiyaTea without compromising on our core values of supplying only premium, high-quality tea that is not just beneficial to consume, but better for the environment as well," Tarik concludes. haiyatea.com
EUREKA!
Haiya Tarik on how you can come up with a great idea
} FIND A PROBLEM "If there's something that's important to you that you can't find in the market, chances are that someone else is looking for a solution to that too."
} LINK YOUR PASSION "Solving a problem or filling a gap related to a subject you're passionate about will make the long hours much more enjoyable and personally satisfying."
} BECOME AN EXPERT "Know absolutely everything there is to know about your idea, and have answers to every possible question anyone can have. We immersed ourselves in as much tea learning as we could absorb, enabling us to believe 100% in our product and how we source it."
} TEACH OTHERS "Start teaching people about your idea. Teaching is the best way to keep learning, and only when you keep learning will you keep growing."
} LISTEN TO YOUR CUSTOMERS
"You could have what you think is the best idea in the world, but it really isn't if it's not what your customers want. Ask questions, and be open to new ideas."
64 / ENTREPRENEUR.COM / February 2023
10
IMAGES COURTESY HAIYATEA
→ HAIYA TARIK is a certified tea sommelier who is the founder of HaiyaTea. HaiyaTea strives to not only will bring its clientele the finest artisanal teas, but also to share with them as much knowledge as the company acquires to help make every cup of tea a special one.
PICKL
Having founded Pickl in Dubai in 2019 with the premise that it will offer "fresh, fast food using the finest ingredients," Stephen Flawith has seen his burger joint evolve from being a local favorite with just a few outlets, to now reaching double digits in terms of the number of stores, as well as growth beyond the borders of the UAE. And looking at his enterprise today, Flawith believes that it is Pickl's trifecta menu of cheeseburgers, plant-based burgers, and fried chicken sandos -all of which can stand on their own merit- that makes the brand stand out in the Middle East's crowded F&B scene. "We wanted Pickl to be a brand that groups of friends or families could come to, and everyone would be able to have their favorite choice," Flawith says. "While you may have to compromise when visiting some of the other premium fast food burger joints, you don't need to do that at Pickl."
It's this kind of attentiveness to its clientele as well as its offering that has led Pickl to garner the following it currently enjoys in its operational markets of Bahrain and the UAE- and that's a fan base that's only set to increase in size when it opens up in Saudi Arabia later this year. Now, for those of you attempting to figure out the factors that are fueling this homegrown restaurant's continued success, Flawith points again to the fact that it is a place that has something for every kind of burger aficionado. "At Pickl, from day one, we didn't want to be associated with having just one great burger," Flawith explains. "Instead, a key idea behind Pickl was that the beef would be as good as the chicken, which would be as good as our plant-based option. Doing so required more research and development than if we had chosen to just do one option, but it has paid off with Pickl winning awards for all the different options we offer, and giving a much stronger guest experience." eatpickl.com
↓ STEVE FLAWITH launched Pickl in Dubai in 2019, and it has since expanded across the UAE and recently opened up in Bahrain as well.
Pickl has racked up its legendary fan base thanks to its memorable, fresh, fast, food and famous shakes.
EUREKA!
Steve Flawith on how you can come up with a great idea
} RESEARCH, RESEARCH, AND RESEARCH "Really examine your industry, and look for the gaps. Build up a strong knowledge base- know everything inside out."
} GET OUT OF THE OFFICE "Great ideas don't often come when you're looking for them, but instead can be sparked by the most innocuous of things."
} TALK TO PEOPLE ABOUT YOUR PLANS/IDEAS "A different way of thinking can take your basic idea to the next level, and help make it a truly great idea."
IMAGES
PICKL
COURTESY
GREAT
IDEAS
CANVAS GELATO
Handcrafted, artisanal ice-cream that's delivered to your door: how can that be anything other than a great idea? But quite a lot of people thought otherwise when Ahmad Al Marri presented to them this premise with which he had launched Canvas Gelato in the UAE in 2017. Indeed, these naysayers argued that ice-cream brands were aplenty in the market, and they simply couldn't see the appeal in Al Marri's offering of gelato made from scratch (using only real ingredients) that could be ordered online, and be delivered directly to people's homes. And while such feedback must have been disheartening to receive, Al Marri decided to pay them no mind. Al Marri stood firm on his conviction that he was bringing something new and distinctive to the market- and that, as it turned out, would be enough to keep Canvas Gelato running as a business to this very day. "The idea for Canvas Gelato came about when I noticed that most gelato shops stocked the same flavors, using the same ingredients, sourced from the same suppliers," Al Marri recalls. "I realized there was room to be different."
What Canvas Gelato offers is different all together- and it's tantalizing tasty as well. And the credit for that, according to Al
Marri, lies in the ingredients that underline all of the different flavor profiles in the Canvas Gelato portfolio today. Its chocolate soft serve, for instance, is made using the finest cocoa beans sourced from fellow Dubai-born business, Mirzam Chocolate, and one of its more intriguing flavor combinations has caramel gelato interspersed with smoked beef fat from the ovens of acclaimed Arab pitmaster, Hashem Mattar. "By not depending on any of the premade ingredients used in all the generic gelato and ice cream brands, we got the opportunity to offer something different in the market, and we also got the opportunity to collaborate and work with food concepts and brands that are relevant to Canvas Gelato," Al Marri says. "We're not claiming to be better than everyone else; we're just offering something different." Its novel creations have certainly earned Canvas Gelato a loyal following in the UAE, and Al Marri is hopeful that his brand will continue to be an active player in the homegrown F&B scene. "Canvas Gelato started with the help of the community," Al Marri says. "And, as such, it will continue to be a part of the local fabric, whether that is through pop-ups, collaborations, or wholesale relationships." instagram.com/canvas.gelato
EUREKA!
Ahmad Al Marri on how to make an idea a great one
} NEVER TAKE NO FOR AN ANSWER FIND A PROBLEM WORTH SOLVING "People do not buy your product for vanity; they buy it to solve a certain problem, and fulfill a certain need. Find that kind of a problem, and try to solve it."
} BE GENUINELY CURIOUS "Ask questions. Ask all the questions that will lead you to the answers you need, and keep asking why? Why are things this way? Why hasn't anyone done it before? Why so?"
} GIVE MORE THAN YOU TAKE "Giving fosters genuine relationships; it fulfills the need to be generous, kind, and giving, and it goes a long way when you're building your brand. You are also paying it forward, and helping others rise with you."
66 / ENTREPRENEUR.COM / February 2023
10
IMAGES COURTESY GELATO
→ AHMAD AL MARRI is the founder of Canvas Gelato, an artisanal ice-cream brand that has made itself stand out on the UAE F&B scene with its inventive flavors.
21GRAMS
When Stasha Toncev opened 21grams as an "urban Balkan bistro" in Dubai in 2018, she remembers the restaurant -which had just 25 chairs at the timebeing a complete newbie to the UAE's F&B scene, and, at the same time, being something of a mystery to the population at large. "At that time, people were asking us, 'What is a Balkan?'" Toncev recalls, laughing. "For many people, it could have been anything- a fruit or a vegetable, rather than a region in Europe. Talk about underrepresented cuisine! It honestly felt like we were more likely to fail than to succeed." But nevertheless, she persisted- as someone who had started cooking and entertaining ever since she was a child, Toncev believed in the potential of 21grams becoming a place where she could celebrate the cuisine she has grown up with, while also welcoming those in her current surroundings to partake in it and enjoy it too. "I was annoyed that no one knew about Balkan cuisine," she says. "And I was not able to bring the beauty of our cuisine to people just through explaining it or showing pictures. That's when I saw my niche, the opportunity to add value– to my culture, and to Dubai's dining scene."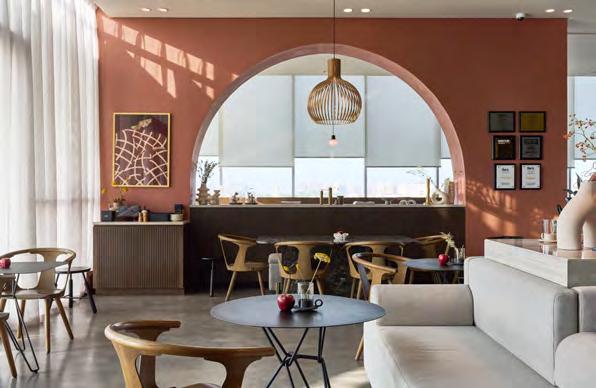 Toncev may have been a first-time restaurateur when she launched 21grams- but she certainly knew her way around dining and hospitality.
Not only was she known for the soulful dinner parties she hosted at her home, Toncev also had a wealth of experience working in high-end restaurants and hotels in the UAE- and she put it all to good use when she opened up 21grams. The restaurant's name is a reference to the purported weight of the soul, which ties into its soulful menu; there's an additional connection to Toncev's origins in that the longitude of the Serbian capital of Belgrade is 21°. As for the food served at the establishment, Toncev's eyes light up when she talks about any of it, regardless of whether it's 21grams' signature burek, or its sumptuous sarma- and it's safe to say that her customers have bought into her enthusiasm as well. Today, 21grams is regarded as a place that needs to be on the radar of every foodie in the UAE, with it not only being a permanent fixture on must-visit-restaurants-inDubai lists, but also racking up industry accolades like the Best European Restaurant title at the 2022 Time Out Dubai Restaurant Awards. "I really wanted to do things differently, to create an exceptional dining experience that also gave that feeling that it was all about family and values, about sharing rather than just serving food," Toncev says. "I really believed Balkan cuisine and hospitality had so much potential- it just needed a little bit of magic to turn into a Cinderella-like story. And now, even though I say it myself, I think we've done a fantastic job." 21grams.me
EUREKA!
Stasha Toncev on how to make an idea a great one
} NEVER TAKE NO FOR AN ANSWER "When people say hmm, maybe, or no to your idea/dream, work harder, embrace your hardships, and never give up on things and people that are close to your heart."
} THE FUTURE BELONGS TO THOSE WHO CAN CONNECT WITH THEIR COMMUNITIES "Always look for ways to resonate and connect with the people who are important to you."
} PLAY THE LONG GAME "Remember that quality lasts, passion persists, and authenticity is king."
↑ STASHA TONCEV is the founder of Dubai's award-winning Balkan bistro, 21grams.
IMAGES COURTESY 21GRAMS
The Missing Link
Why MENA economies need to institutionalize entrepreneurship education for their youth by
HELEN AL-UZAIZI
OVER THE LAST DECADE, I have conducted entrepreneurship education workshops for young students across the MENA region. Implementing this first-of-its-kind program for elementary and middle school students didn't come without its fair share of challenges. Still, governments, schools, and parents began to see and understand the value of instilling the entrepreneurial mindset and skills in youth, regardless of the career path they end up pursuing.
Overcoming inherent societal biases against risk-taking entrepreneurs, after working with over 25,000 students on entrepreneurship experiences, this experience has imparted some valuable insights that I would like to share to help guide our education system to meet the needs of the future economy. Here are three: }}
69 February 2023 / ENTREPRENEUR.COM /
INSTITUTIONALIZING ENTREPRENEURSHIP EDUCATION IS ONE WAY TO BRIDGE THIS GAP, AND CHANGE THE CULTURE IN OUR REGION. SHOWING YOUTH THAT ENTREPRENEURSHIP IS A VIABLE OPTION WILL LEAD TO A HEALTHIER ECONOMY WITH MORE ENTERPRISING YOUTH.
1/ Arab youth are hungry for practical, immediate application of their education
Almost 85% of Arab youth are concerned about the quality of education in their country (83% in GCC, 84% in North Africa, and 81% in the Levant), according to the latest ASDA'A BCW Arab Youth Survey.
A robust education infrastructure is a significant investment, with many governments around the region recognizing that it is the cornerstone of a competitive, productive workforce and the basis of a capable entrepreneurial class in a strong economy. However, with fast-moving technology, an innovation landscape that is outpacing learning, and students who are directly connected to these changes, what students want to learn isn't always being taught at their schools.
Learning about the technology and the world that is unfolding in front of them (artificial intelligence, internet of things, data, 3D printing, renewable energy, and more), and how they can pioneer these fields through an entrepreneurial mindset is essential and practical for the students we are educating today. The students I have had the privilege to teach entrepreneurial and life skills to had these
technologies on their radar, and were hungry to learn more about them. However, this isn't to say we need to replace the core curriculum at schools- instead, we need to expand and build on it to include innovation skills. Education systems need to tackle emerging technologies to prime our youth's minds to start thinking about how they can further drive these innovations. Adding classes that take what youth learn in math, physics, or in the arts, and apply it to real-world scenarios they are experiencing now can turn our education system into an innovative platform that instills an entrepreneurial mindset. Moreover, education becomes proactive, which graduates individuals capable of dealing with the changes in the world around them- a key trait of successful entrepreneurs.
2/ Arab youth are not seeing local opportunities, through no fault of their own
According to the latest ASDA'A BCW Arab Youth Survey, youth are looking forward most to finishing their education, but emigration is still top of mind for nearly half of them. Starting a business came in
sixth place after pursuing something they are passionate about, starting a family, and emigrating to a new country. Suppose countries want to prevent the brain drain that still plagues the region, and jumpstart the number of new startups. In that case, the education system as well as the business infrastructure need to be mature, attractive, and in sync to create a steady supply of capable youth who enter the workforce as entrepreneurs, and can can be successful enough to be job creators, and hire their young peers.
Countries all over the region are overhauling their infrastructures to make it more entrepreneurially focused with economic incentives, programs, funds, accelerators, and incubators. However, there is a missing link in this chain, and it is when students are completing their education, and about to enter the economy. Many of the students who have gone through our programs weren't even considering starting a business until after they had completed our courses.
The entrepreneurial path isn't yet institutionalized or part of the culture in the region. While it is growing as more successful role models and examples
70 / ENTREPRENEUR.COM / February 2023
'T Pro
/
come to light, there isn't a critical mass to generate momentum for a sustainably innovative economy of the future. In the StartupBlink ranking of countries with the most startups (based on quantity, quality, and business and economic indicators), no MENA region country appears on the list.
Institutionalizing entrepreneurship education is one way to bridge this gap, and change the culture in our region. Showing youth that entrepreneurship is a viable option will lead to a healthier economy with more enterprising youth. Even if they don't want to pursue the startup path, youth will at least have the important life skills to be effective members of the workforce, regardless of their chosen path. This is a win-win scenario that school systems need to adopt as soon as possible.
3/ Youth want room to be creativebeyond the arts and humanities
Focusing on science, technology, engineering, and mathematics (STEM) doesn't mean leaving creativity behind, or relegating it to an art or literature class. On the contrary, for STEM programs to
be successful, embedding critical thinking and creativity into these fields is a crucial part of a successful, empowering education system.
Creativity is one of the top takeaways from students in the entrepreneurship courses we have implemented over the years. Over and over again, my students point to creativity and critical thinking as one of the most important skills they gained from the program. There is a real hunger for youth to practice creativity to solve complex tasks; it makes them feel empowered, because they are not just repeating information, but using their abilities to overcome problems.
At its heart, entrepreneurship education is life skills education, focusing on the all-important ones of creativity, critical thinking, and curiosity. These traits can be applied across many fields, and add depth to young people's education. These skills focus on teaching students how to think, not what to think, which is what the future economy will require. These entrepreneurial skills are irreplaceable in a world where automation and artificial intelligence will either replace or fundamentally alter specific jobs. These
skills can also motivate young entrepreneurs to develop new applications for these technologies, impacting local and international economies.
Our youth are telling us what they need, and we should listen as educators, lawmakers, and ecosystem players. Today's youth is more connected than ever, and they will be entering an increasingly shifting economy that our education system needs to prepare them for proactively.
Helen Al-Uzaizi is the CEO of BizWorld Middle East, the region's leading entrepreneurship program for kids. She is also the founder of Future Entrepreneurs, an entrepreneurship education platform for the MENA region. helenaluzaizi.com
↓ ACCORDING TO THE LATEST ASDA'A BCW ARAB YOUTH SURVEY, youth are looking forward most to finishing their education, but emigration is still top of mind for nearly half of them.
71 February 2023 / ENTREPRENEUR.COM /
GRAPH©ASDA'A BCW ARAB YOUTH SURVEY
The Curse of Knowledge
Six signs your communication is suffering from this cognitive bias (and six ways to fix it) by WILL
HARDIE
Imagine you need to get your head around a difficult new topicquantum theory, for example, or genetic engineering. Would you be better off talking to a Nobel Prizewinning genius, or a young scientist working in their lab? You might get lucky, if the wise professor is also a great communicator, but surprisingly often, you'd learn more from the lowly assistant.
The reason is a cognitive bias that psychologists call "the curse of knowledge." It's a software glitch that causes our brains to overestimate how much other people understand. When we master an idea, we delete the memory of how it felt not to understand it. We have a blind spot when it comes to empathizing with people who don't know what we know. The curse of knowledge
causes experts to speak over the heads of non-experts: the wiser they get, the less effective they become at explaining themselves.
Understanding and compensating for the curse of knowledge is a powerful way for all of us to become better communicators in all kinds of professional and interpersonal interactions. It's one of the most universal issues that comes up in public speaking and media training at the International School of Communication, an enterprise that I co-founded. Try this out for a test of the curse of knowledge in action. Tap your finger on the table to the rhythm of a song, say "Happy Birthday," or "Twinkle Twinkle Little Star," and ask someone to guess the song. It will feel obvious to you, but unexpectedly hard for them to identify. We get the same feeling in games like Charades and Pictionary in which one person has to demonstrate an idea, and others have to guess what it is. When you're the one doing the acting or drawing, it's infuriating -perplexing- how long it takes the others to get it. If you've ever wondered why our political leaders and decision makers don't seem to be the people with the best ideas, one answer may be that the people with the best ideas were the least able to communicate them.
Here's what failed communication looks like, when a speaker is in the grip of the curse of knowledge:
1/ JARGON A sure-fire sign of the curse of knowledge in action is when a speaker uses an acronym, abbreviation, or technical term that is not familiar to a significant number of listeners. When jargon is deeply embedded in our everyday language of thought, we have a blind spot for the fact that it means nothing to an outsider to the topic.
72 / ENTREPRENEUR.COM / February 2023
'T Skillset
/
2/ PACE When we already get something, we tend to dash through it much too fast. We underestimate -instinctively- how much time other people's brains will need to chew it over. In fact, people's bandwidth for absorbing new information is shockingly narrow from the perspective of the person who already has that information already installed and running.
3/ ABSTRACTION The better we understand an idea, the more prone we are to forget to ground it in concrete examples and real, practical illustrations. The facts and narratives that "color in" strategic concepts aren't necessary when you already grasp them– but they are essential to those new to the topic who are struggling to comprehend it.
4/ ASSUMPTIONS When we're already at the conclusion, we tend to rush the argument, and omit premises and logical steps that listeners would find useful to follow.
Instinctively, because we don't need convincing, we have a blind spot for empathizing with others who need to be walked through the persuasive process of "how we got here."
5/ CONTEXT Speakers forget to connect their topic to the broad picture of why it matters, because, in their
perspective, its significance feels so obvious. People are receptive to new ideas when they are explicitly connected to something familiar to their experience. Speakers in the grip of the curse of knowledge often fail to present their ideas in a framework of relevance and meaning. This is the "so what" blind spot.
6/ BUY-IN When we care deeply about something, it's too easy to assume by default that others must feel the same way, and to be surprised when they don't. The trouble is, as any schoolteacher knows, the key to implanting an idea in someone's mind is first establishing the motivation to understand and learn. This is the "what's in it for me" blind spot.
What, then, can we do about the curse of knowledge?
Cognitive biases tend to be baked into the brain– just knowing about them isn't enough for them to vanish. Here are some tactics that you can remind yourself to use that help align what you have to say with the framework in which it will be most readily heard and understood:
1/ DUMB DOWN JUST ENOUGH Be aware that because of the curse of knowledge, your natural state will be to assume slightly too much knowledge, and to speak
slightly over people's heads. It's hard to calibrate dumbing down, because the advanced stuff is often what's interesting to us. If you feel like you're slightly over-simplifying things, you're probably in the right zone. If in doubt, dumb right down, then dumb back up to the sweet spot.
2/ FRAME YOUR IDEAS
People grasp new knowledge much more easily when you give them a structure. Stories and narratives are some of the most versatile structures. Walk people through the logic of how you came to understand the ideas you are trying to communicate. Start with a concise "zoom-out" to make explicit the connection between what you're saying and a familiar context, i.e., why your ideas are relevant and useful.
3/ SIMPLIFY YOUR WORDS
Most jargon has a natural-language synonym. If your topic area has many technical terms, consider working up a "glossary" that you (and colleagues) can use to translate sophisticated concepts into everyday language.
4/ CREATE AN AVATAR IN YOUR MIND FOR THE LEAST SOPHISTICATED PERSON IN THE ROOM, AND SPEAK AS IF YOU WERE SPEAKING TO THAT PERSON You might personify that person as a child, or an elderly relative,
or even yourself on a bad day, before your coffee, feeling distracted. Communicate to that person, and there's a good chance your ideas will land with everyone.
5/ PREDICT MISCONCEPTIONS Many of the things that people might misunderstand or fail to grasp are likely to be come up again and again, over time, and for different people. Think of it like a proactive "frequently asked questions" section. Consider what people are likely to be confused about, and enlighten them upfront: "You might be wondering if (x) – in fact, (y)."
6/ REHEARSE WITH A NON-EXPERT By definition, the curse of knowledge blinds us to our own blind spots. Try as we might, we will end up being unclear about something, precisely because it is so clear in our own mind. Recruit a non-expert, and try out your communication with them. Invite frank feedback to find out to what extent they got it. Ask them to repeat back to you the gist of what they understood– this is often a shocking exercise in how little information goes in. Recalibrate, and try again.
Will Hardie is the co-founder of the International School of Communication, and a psychologist, journalist, communication strategist, and coach with more than 20 years' experience working in more than 50 countries. isoc.com
linkedin.com/in/willhardie/
73 February 2023 / ENTREPRENEUR.COM /
THE BETTER WE UNDERSTAND AN IDEA, THE MORE PRONE WE ARE TO FORGET TO GROUND IT IN CONCRETE EXAMPLES AND REAL, PRACTICAL ILLUSTRATIONS.
Safety First
Seven tips on mitigating cyber risks to your corporate social media
by ANNA LARKINA and ROMAN DEDENOK
Threats to corporate social media are evolving along with perpetrators' social engineering skills at a blistering pace. Sometimes, their techniques reach such a high level that even the tech-savvy administrator of a corporate network can't tell the difference between a scam and the truth. As many businesses use social media to promote their products and services, these threats are relevant to an extremely large number of companies. To help them stay safe, we at Kaspersky are offering the following tips to mitigate the cyber risks associated with social media in 2023. Here's a primer:
1/ Use caution with direct messages and drafts folder; delete old irrelevant information Companies should be careful about keeping sensitive information in direct messages– it can pose cyber risks. People often use corporate social media to write directly to brands, asking for help, using the account holder's product or service. Also, some partnerships, such as those with bloggers, can be negotiated in direct messages. Sometimes, personal or financial information is shared during these conversations, which could remain in the messages folder long after the interaction. If there is a breach allowing cyber criminals to gain unauthorized access to the account, sensitive data may be leaked or used to organize an attack. To avoid this risk, make it a useful habit to delete irrelevant messages when a dialogue is finished, and the information it contains is no longer relevant. The same applies to posts– it is worth carefully reviewing what is saved in the drafts folder from time to time.
2/ Review old posts to minimize reputational risks The power of reputation is growing: every word,
action, and decision can either help or harm a company's image. Everything published online is of great importance in terms of cyber security as well: when sensitive information (re)appears in public, it almost always ends up hurting a company's reputation, and it could even incur financial losses. To be on the safe side, spend some time reviewing already published posts, as they might contain information that doesn't fit into the current reality- that might be anything from inappropriate jokes, to controversial advertising campaigns. What was normal yesterday can cause a negative public reaction today. A review of publications made over the past few years largely reduces related reputational risks.
3/ Be careful posting your success stories When we sign a lucrative contract or conclude a deal, we often want to post it on social media to tell as many people as possible about our success. But we really need to be aware of unwanted cybercriminals' attention. If a potential attacker knows who your suppliers or contractors are, they could try to conduct an attack impersonating them or breaching their accounts and acting on their behalf. Moreover, the clearer you reflect your company's structure and working methods on social media, the easier it is for perpetrators to organize an attack. For example, if it is possible to trace who is responsible for finance- an attacker can pretend to be this person's supervisor, and then try to lure them into urgently transferring a large sum of money to a fake account to "close a deal," or "purchase necessary equipment." Exercising various social engineering techniques, a perpetrator can convincingly impersonate another person, and a victim would hardly notice the fraud.
74 / ENTREPRENEUR.COM / February 2023
'T Pro
/
4/ Warn newcomers about risks associated with "new job" posts on social media After getting a new job, newcomers are usually keen to share the news on their social platforms, but they often do not yet understand how cybersecurity processes are built in this company: for example, how identification works, or with whom they can share sensitive information. Therefore, a newcomer is more vulnerable to cyberattacks. Imagine: a perpetrator tracks this person in social media, and collects information about them. Then the criminal writes the new employee a malicious letter on behalf of the company's information technology administrator asking to share the password to set up a technical account. It is highly likely that a newcomer will share the password, because they do not know that the administrators would never write such a letter. Moreover, new employees are usually shy, and they might hesitate to ask their colleagues if the letter is authentic. A tiny little post on social media might thus turn the employee into an entry point for cybercriminals. To mitigate such risks,
offer newcomers a course on information security as soon as they join the company, and tell them to be extremely careful when posting about their new jobs as well.
5/ Control account access (and don't forget to change the password when an employee leaves) Logins, passwords, and access to the email address are used to create a social media account are just as valuable as other internal corporate documents. If an employee who has access to accounts and authentication data leaves the company, it is useful to apply the same rules as when blocking their access to the corporate network. To begin with, change the password for the e-mail account linked to the corporate social network; then unlink the ex-employee's mobile phone number, and check other authentication methods– for example, a spare mailbox.
6/ Do not ignore two-factor authentication Any account on a social network, not to mention a corporate one, must be securely protected. Two-factor authentication is an
absolutely necessary setting for any type of account. In addition, the email address linked to the account should be as protected as the social media account itself. Often the attack begins with an initial access to e-mail. After breaching an account, an attacker can configure filters in the mailbox settings to delete all support emails from the social network. Therefore, a user will not be able to restore access to their account, because all emails will be deleted automatically. Not to mention that, in a stressful situation, we won't be checking which filters are currently configured in our mailbox. It is also best to register a social media account using a corporate e-mail address. To begin with, it is better protected (assuming the company cares about cyber security). Furthermore, in-house security specialists can block access to this mailbox along with all access to the corporate network.
7/ Provide your employees with anti-phishing training To mitigate cyber risks in social media networks, it is not enough to protect your company's account technically. It is equally important to conduct special training for employees on information security, various types of phishing, and other threats. According to user statistics on the Kaspersky Gamified Assessment Tool that is designed to educate workers and to assist managers in measuring their cyber skills, just 11% of nearly 4000 employees demonstrated a high level of cybersecurity awareness in 2022, while 28% could not prove sufficient cybersecurity proficiency. Attackers use sophisticated methods of social engineering. Even the most advanced representatives of Gen Z can succumb to them. The human factor cannot be reduced to zero, but it can be minimized as much as possible with the help of dedicated training.
75 February 2023 / ENTREPRENEUR.COM /
Anna Larkina is a web content analysis expert at Kaspersky, while Roman Dedenok is a spam analysis expert at Kaspersky. kaspersky.com
THE CLEARER YOU REFLECT YOUR COMPANY'S STRUCTURE AND WORKING METHODS ON SOCIAL MEDIA, THE EASIER IT IS FOR PERPETRATORS TO ORGANIZE AN ATTACK.
The Power of Pause
How a two-year-long hiatus allowed Youmna Khoury to reimagine her enterprise, Youmi Beauty (and make it a bigger success than it was before)
by AALIA MEHREEN AHMED
77 February 2023 / ENTREPRENEUR.COM /
IMAGES COURTESY YOUMI BEAUTY
← ACCORDING TO KHOURY, one of the best pieces of leadership advice she's received centers on the concept of trusting one's own instincts- an approach that made it easier for her to force an official break for her beauty brand.
B /The Big Idea
When Youmna Khoury founded her Lebanon-based cosmetic brand Youmi Beauty in 2017, she had a clear end goal in mind. "My vision for Youmi Beauty was for it to become a global cosmetic brand driven by empowering and celebrating the individuality of women, both today and tomorrow," she says. "Ultimately, my vision remained the same throughout my journey. However, I realized that if I wanted to turn my dream into reality, I needed to pause my business to re-strategize and provide products not available in the region."
The "pause" Khoury alludes to came about towards the end of 2019, just before the onset of the coronavirus pandemic. At the time, Khoury's brand was known as Youmi Online Shop, an e-commerce platform that sold colored eye contact lenses to consumers in the Middle East. But even then, Khoury was constantly fiddling with ideas on how she could expand her brand's offerings- a mindset that eventually led to her opting for an official break. "After pausing Youmi Online Shop, I took a two-year hiatus to travel the world, with the aim of sourcing the highest quality products for the brand," she recalls. "Upon successfully sourcing products, I decided to rebrand the whole company from website to packaging to meet the current industry standards and aesthetics. I want Youmi Beauty to be the one-stop-shop in the GCC to purchase professional salon products, which the market does not currently have."
Now, taking some time off to upgrade and upskill one's business isn't unheard of. But Khoury's decision to take the hiatus came amid a successful phase for her business endeavor- in just the first month of its launch, the platform saw its products being sold out. That consumer demand remained for the next two years, says Khoury. What is even more curious is, by then, the founder had already established herself as a beauty and fashion influencer on social media platforms like Snapchat and Instagram. So just how did she muster the courage to force an indefinite halt at such a stage?
"There were, of course, some doubts as to whether or not I was making the right choice at the time to pause the business," Khoury admits. "And then the pandemic hit, which gave me a window of opportunity. But at the time, I had a strong gut instinct that if I wanted Youmi Beauty to fill a gap in the market, I must hold it to the high standard that I seek for myself, in order to deliver the same to my customers. I knew that I needed to take a break to source and grow the product offering, despite already being established, and I knew I wanted to provide the highest quality products that you would get at a professional salon. So, I used this as motivation to drive the change. I relied heavily on staying focused on the business throughout the two years, including setting goals."
Khoury's driven mindset can perhaps be credited to what she says has been her favorite piece of advice on leadership. "During my entrepreneurial journey, the best advice that I have received would be that it is always imperative to trust your own instincts and formulate your own opinions on matters," she shares. But, the founder also displays a level of
78 / ENTREPRENEUR.COM / February 2023
ANGEL INVESTMENTS HAPPEN BASED ON A PERSONAL CONNECTION, 'THE VIBE CHECK', THE BELIEF IN THE MISSION, AND THE CAPABILITIES AND BACKGROUND OF THE TEAM
stillness that is perhaps not always evident in the beauty industry, where the eagerness to churn out new ideas quickly is constant. "It is important to always believe in the right timing of things, to be patient, and to not rush things if the business does not feel ready; instead, take the time and effort to understand the products and market better," Khoury says. "Hard work will always pay off."
The surety in Khoury's reply is courtesy Youmi Beauty's performance post-hiatus. For starters, the startup shifted base to Dubai from Beirut in 2020. Then, in addition to its colored contact lenses that come in seven different shades, the company decided to add two other products to its offering: fake lashes and hair extensions. "I personally never feel my look is complete without colored lenses, hair extensions, and lashes, which led to creating a 'full look' for my customers," Khoury explains. "We launched with a pilot product, the brand's famed contact lenses, a collection that created mass buzz across the Middle East. With the hype the collection received, we took the company a step further by introducing two additional products to compliment the reputable lenses, and to allow consumers to create a complete look: lashes and hair extensions."
When Youmi Beauty eventually relaunched on December 6, 2022, the results took Khoury herself by surprise. Two of its lens shades, Shade L'Africa (golden brown) and La Seychelles (light blue), sold out worldwide within the first few hours, with most purchases coming from Saudi Arabia. It was an occurrence that even led to the Youmi Beauty website crashing for a 15-minute period. "The Youmi Beauty team
posted on Instagram in the lead-up to the relaunch, and the brand experienced thousands of messages from fans enquiring over the past few weeks," Khoury recalls. "There was a countdown and constant content posted that directed traffic to the site. With this in mind, the team anticipated a website glitch on the day, which happened due to the influx of users checking out at one time. Ultimately, we were all pleased to hear that we had completely sold out two contact lens colors in a matter of hours! The day was super exciting and exceeded my expectations, proving that my patience throughout the years had paid off."
In all the success Youmi Beauty has seen so far, the role of social media cannot be discounted. At the time of writing this piece, Khoury's personal Instagram account stands at two million followers. "I often show my followers how to style and pair different lenses with different hair extensions and outfits, which encourages them to do the same," she adds. But even in the world of quick likes and even quicker fame, Khoury advises entrepreneurs to maintain sincerity when using social media as a business tool. "My main advice is to be authentic and transparent; your followers want to feel as though they are experiencing your journey with you, so they also want to hear about the different challenges that you face," Khoury says. "My second piece of advice would be to stay up-to-date and consistently post, as this will encourage users to view your brand positively. Finally, use the help and feedback from your followers as a tool to gain extra insight into the market, as this can be a great way to get first-hand research that allows you to listen to your end customer."
In a pleasant revelation, Khoury adds that the inspiration behind her firm's name too stems from the bond she aims to create with her consumers. "Youmi Beauty is inspired by my nickname, Youmi; however, when said out loud, the brand also sounds like "you, me," which really speaks to the connection I have with my followers and customers," Khoury says. "The brand was developed due to the continuous influx of enquiries around my beauty product recommendations, so the name is a nod to that relationship!" The relaunch of Khoury's brand also saw the return of Youmi Beauty Charity Foundation, an entity which ensures 25% of its sales go to children's orphanages, charities aiding the disabled, as well as countries in need of financial aid. "Creating my charity foundation had always been a goal of mine to fulfill whilst I had the means to do so," Khoury adds. "This is a huge part of our mission as we always strive to give back to the less fortunate and make a difference in the world."
Now, moving into 2023, Khoury and her team already have new plans in order. "Youmi Beauty is excited to continue expanding its product range, and it is set to launch new hair tools in the first quarter of 2023 that can be paired with Youmi Beauty hair extensions and ponytails. The skincare line will also launch in 2023, of which all the details will be revealed in due course!" Khoury concludes.
79 February 2023 / ENTREPRENEUR.COM /
↑ ALTHOUGH KHOURY was hit with doubts at the time, the Youmi Beauty founder says her decision to take a two-yearlong hiatus has paid off after a 2022 relaunch that exceeded her expectations.
"WE GOT FUNDED!"
UAE-BASED spend management platform Alaan has raised US$4.5 million in a pre-series A funding from Presight Capital, Y Combinator, and angel investors.
Coupled with the $2.5 million seed round it raised last year, Alaan has now received a total of $7 million in funding to date.
The new investment will be used to grow its UAE operations, expand across the GCC, as well as to enhance its product, including adding automated invoice payments to domestic and international suppliers and other features. Founded by ex-McKinsey
employees Parthi Duraisamy and Karun Kurien in August 2022, Alaan has onboarded more than 100 businesses in the UAE with a combined total of over 5,000 employees, and crossed double-digit millions in payment volume within three months of its launch and averaged a monthly growth of 500% in 2022, the company said in a statement.
Duraisamy -who is today the CEO of Alaan- said that since the last financing round, the startup has introduced a number of product innovations, including artificial intelligence-powered workflow automation for managing spend and seamless accounting sync.
"Our cashback card offers a unique benefit in the Middle East corporate card and spend management space,"
Duraisamy said. "With the new funds, we are excited to further enhance our offering, and expand our reach in new markets as we continue to help businesses improve their efficiency, productivity, and employee experience through Alaan."
Alaan's platform allows businesses to instantly issue physical and virtual cards for managing all their business expenses, including e-commerce transactions, software-as-a-service (SaaS) subscriptions, vendor payments, government services, or in-store purchases.
These cards can be set up with daily or monthly spend limits, and can also be locked to be used only with specific merchants such as fuel stations. The platform thus eliminates the need for
expense reports and petty cash, and automates bookkeeping tasks via seamless integration with leading accounting solution providers such as Xero, QuickBooks, and Microsoft Dynamics.
Jad Halaoui, co-founder of Washmen and a client of Alaan, chose to participate in the company's investment round after utilizing the platform for a few months. "Alaan has shaved off hours from my team members in operations, accounting, finance and even marketing," Halaoui said. "It has transformed the way money flows and is controlled at Washmen. Their product shows they have a deep understanding of what companies need to streamline their finances and governance with simplicity."
80 / ENTREPRENEUR.COM / February 2023
S
/Startup Finance
The stories behind the impressive investments raised by MENA-based startups
alaanpay.com
Tabby and Alaan by TAMARA PUPIC
ALAAN
↑ ALAAN CO-FOUNDERS Parthi Duraisamy and Karun Kurien
TABBY
TABBY, A DUBAI-BASED shopping and financial services app, has raised US$58 million from Sequoia Capital India, STV, PayPal Ventures, Mubadala Investment Capital, Arbor Ventures, and Endeavor Catalyst in a Series C round, which values the company at $660 million.
The new investment will be used to expand Tabby's product line into next-gen consumer financial services, such as products that support day-to-day spending like food and travel.
"With rising interest rates and growing inflation, it has never been more important for people to have access to payment flexibility to stay in control of their finances," said Hosam Arab, co-found-
→ HOSAM ARAB, co-founder and CEO, Tabby
er and CEO of Tabby. "Despite downward pressure on fintech valuations, our business continues to sustainably scale as we lead the generational shift towards fair and transparent financial products in MENA."
With operations in Saudi Arabia, UAE, Egypt, and Kuwait, Tabby offers flexible payments online and in stores for over 10,000 brands, including nine out of the 10 largest retail groups in the MENA region, to over three million active shoppers. Arab believes that Tabby's business model is sustainable, because it charges retail partners, "so that they can bring their customers an unparalleled shopping experience." Having noticed a 30%-40% adoption rate of its buy-nowpay-later (BNPL) concept when compared to other
payment methods, Arab points out that there is a clear need and demand for it in the GCC. "We didn't expect how important convenience, design, and speed of the checkout experience would be to our customers," he said. "Tabby is not just a utility
tool based on a need, but now a preference and expectation of a seamless shopping experience."
Another advantage Tabby offers its users is in allowing them to split their purchases into interest-free payments and with no hidden fees.
Arab explains that with credit penetration in the MENA region being significantly lower than in other developed markets, there's a real gap and opportunity for Tabby from a demand perspective.
"With credit cards making over 80% of their revenue from interest and fees, people are losing confidence in the companies that promised them a better life," Arab explained. "From the outset, we built in trust as a fundamental part of the Tabby experience. When our customers pay over time with no interest or fees, we're betting on people's success, not their failure."
81 February 2023 / ENTREPRENEUR.COM /
tabby.ai
IN FOCUS
by AALIA MEHREEN AHMED
They say resilience will almost always ensure entrepreneurial success. But while the trait is one that most of us will associate with a tenacious and disciplined person, Lebanon-based tech startup Mruna offers solutions that create resilience on a much larger scale- urban resilience, to be precise. At its core, urban resilience simply refers to the ability of any given urban system to sustainably continue functioning despite external shocks and stresses. That would explain why the startup is named after a loose transliteration of the Arabic word for resilience, . "Our mission is to develop and implement solutions that earn our namesake," says Ziad Hussami, co-founder of Mruna. "Technology innovations abound; however, how we exploit them matters most. Many conventional firms end up using technology to more efficiently go about business as usual. We are using technology to exploit latent opportunities in the built environment, and shake up conventional thinking."
Launched in 2019, Mruna offers a multitude of services catering to urban resilience, and the Beirut-headquarted startup currently has branches in Dubai, Abu Dhabi, and Sharjah. Among its services include environmental assessments during project design and construction, data development and decision-making spatial analysis tools that use remote sensing and geographic information systems, as well as the development of environmental management plans necessary for regulatory approval in construction.
Mruna's most significant offering, however, is BiomWeb, a decentralized nature-based wastewater treatment system. With a design philosophy that "there is no waste in nature," BiomWeb can also minimize maintenance and operational costs. "The solution is simple and elegant: it treats wastewater onsite with a series of water tanks that imitate aquatic habitats found in nature," Hussami explains. "It also does not require added chemicals, desludging, or vast infrastructure investment. BiomWeb looks like a bouquet, and reuses the treated wastewater for irrigation. Green thumbs, rejoice!"
Now, the concept of urban resilience is one that is supported by the United Nations Human Settlements Programme (UN-Habitat), a United Nations program that works towards sustainable urban development. In fact, the Urban Resilience Hub -the UN-Habitat's technical partner for urban resilience- describes it as "the starting point for a sustainable urban future." But like many urban resilience strategies, the onus of wastewater treatment has traditionally
82 / ENTREPRENEUR.COM / February 2023 S /Q&A
IMAGES COURTESY MRUNA
/
Mruna /mruna.com
A roundup of up-and-coming startups in the Dubai-based Mohammed Bin Rashid Innovation Fund (MBRIF) accelerator program that you should be keeping an eye on
↑ ZIAD HUSSAMI, co-founder, Mruna
OUR SOLUTION PROMOTES A FORMIDABLE ALLIANCE AMONG NATURE, IOT, AND SMES THAT WILL DISRUPT CENTRALIZED SANITATION UTILITIES IN THE SAME WAY SOLAR AND SMART-GRIDS HAVE DONE TO ENERGY UTILITIES.
fallen upon the government or public sectors. Mruna, however, is on a mission to change that. "It's clear that the global future demands for water cannot be met unless water management is revolutionized," Hussami says. "Public sources of finance alone will not be sufficient to meet greenhouse gas reduction goals [generated on-site at traditional wastewater treatment plants]. The international development community has put the private sector centerstage as a source for additional investments in sustainable development. However, private finance for the water sector has been tepid. BiomWeb offers a solution that enlists the support of the private sector to pick up where the public sector has dropped off."
Beyond the public-private sector debate, however, there is yet another hurdle that BiomWeb aims to address: the environmental issues created due to centralized wastewater treatment plants.
"Our solution achieves both a technology innovation and a business model innovation that aims to decentralize wastewater treatment in the same way Solar City -the Elon Musk-founded organization that offers residential and commercial solar energy- decentralized power generation," Hussami adds. Now, centralized systems have, for years, been the most common way to treat wastewater in even the most developed urban ecosystems. But among its many side effects is that it extends a considerable carbon footprint. That has led to decentralized wastewater
treatments gaining the support of organizations like the United States Environmental Protection Agency (EPA).
According to the EPA, decentralized plants can lead to environmental protection and preservation, as well as protection of public healthamong the many reasons the entity deems it "a sensible solution." And that appears to be the notion adopted at Mruna as well. "Rather than sell the system at a steep upfront capital cost, which is prohibitively expensive to most potential customers, the objective of our project is to bill clients for the onsite reuse of water as a service provider," Hussami elaborates. "These will result in small-scale facilities dispersed throughout a country, and allow for
independent, locally-maintained facilities that are effectively scalable via a network of partnerships and small and medium enterprise (SME) sales channels. Complemented by the power of the internet of things (IoT), owners can monitor and control the system remotely with a smartphone. Our solution promotes a formidable alliance among nature, IoT, and SMEs that will disrupt centralized sanitation utilities in the same way solar and smart-grids have done to energy utilities."
Now, amidst all this technical jargon and environmental know-hows, it is important to inform readers about how the concept of BiomWeb dawned upon Hussami in the first place. A few years ago, the co-founder was working as a sustainability consultant, and it was then that he first }}
83 February 2023 / ENTREPRENEUR.COM /
↑ SHAPED LIKE A BOUQUET, Mruna's BiomWeb solution treats wastewater onsite with a series of water tanks that imitate aquatic habitats found in nature.
crossed paths with Abu Dhabi-based real estate company Aldar. "At the time, Aldar, our client, had challenged our team to design a sustainable villa," Hussami recalls. "But during the design process, it became apparent that to be genuinely sustainable, especially in a region where we rely heavily on fossil fuels for desalination, a circular water infrastructure is needed. But when you work at a corporate consulting company, the timesheet is king! Reimagining infrastructure was not in the budget."
After that, with one thing leading to another -a journey that Hussami describes as falling into "an accidental rabbit hole"- Hussami was presented with a pleasant twist of fate. "What could have been a passing idea at my cubicle in Abu Dhabi led to a series of events that took me to refugee camps in Lebanon, founding a startup, opening the doors to a manufacturing plant, and returning full circle back to the UAE and Aldar- with whom we have installed our first demo project last year!" he says. Today, as a startup in the pre-seed stage, Mruna has managed to stay afloat via grants and awards. "Our research and development, and the investment into our manufacturing capabilities have been supported by partnerships, grants, and awards including the likes of Japan International Cooperation Agency, UNICEF, and the Bill and Melinda Gates Foundation," Hussami shares. "As we turn our attention to the UAE and the GCC, we bring with us a team of four: co-founders and employees experienced in the manufacturing and delivery of our
systems. In the near term we aim to use debt financing to deliver projects among our key clients, before we engage with investors to rapidly scale across the region."
In Mruna's move to Dubai -a city Hussami describes as "a honey pot for the world's greatest technological solutions"- the MBRIF has managed to play a critical role. "There are a lot of accelerator programs out there in the world- many, however, seem overwhelmingly concerned with establishing growth as quickly as possible," Hussami notes. "Yes, growth is important, but the MBRIF also cares about impact, and it offers the patience and enduring support to foster organizations that will fundamentally change an industry, and offer a positive impact to the UAE and the region." But even as Hussami works his way through the UAE market, he
remains wary that initiating a shift in the ecosystem will require him to flex his entrepreneurial muscles with full might. "Most of the time, I am prodding actors in a conservative sector to think more creatively," Hussami admits. "To do so, I map the budgetary and resource constraints on behalf of our partners, and walk them through establishing a high-level strategy that aligns with everyone involved. Think about it: if a partnership doesn't help to achieve both parties' goals, it's not going to last very long!"
It is this mindset that would probably explain his approach to technological advances as well- a viewpoint that could serve as an important parting advice for the entrepreneurs reading this piece. "Like us, I think a lot of entrepreneurs at the beginning of their journey fall into the product
innovation comfort zone, and invest a lot of energy to showcase the wizardry of their technology, rather than the value it brings to their clients," Hussami says. "Our success depends on changing perceptions, and promoting acceptance, and shining a light on the latent value of undertaking a new strategy. At the heart, what resonates most is not the business model, or the technology. Our customers have taught us what really matters is not the product specifications… It is the extra warm feeling they get when gifting them a flower plucked from a garden made possible by a strategic partnership!"
↓ MRUNA OFFERS A MULTITUDE OF SERVICES CATERING TO URBAN RESILIENCE, and the Beirut-headquarted startup currently has branches in Dubai, Abu Dhabi, and Sharjah.
84 / ENTREPRENEUR.COM / February 2023
S /Q&A
Astartup is often built with the idea that it can serve as the missing puzzle piece within an ecosystem or industry. But Dubai-based 3D printing startup Sinterex quite literally provides products whose absence could halt entire operations within industries that are heavily reliant on efficient supply chain management. "Sinterex uses 3D printing technology to produce mission critical parts," explains Julian Callanan, founder and CEO of Sinterex. "The main challenge that Sinterex solves is around 'localization' of manufacturing capacity. The UAE has emerged as a successful trading and logistics economy, but it still has a limited industrial footprint. This means that missing critical parts often take weeks to arrive in the country. Sinterex uses 3D printing to produce these mission critical parts where and when they are required."
With the global 3D printing market projected to reach $94 billion by 2030 (as per Allied Market Research), Sinterex thus offers its services across a spectrum of sectors including dental, medical, as well as the oil and gas industries. "A typical month would see us dealing with a wide range of specialist components used in deep industry applications: for example, manufacturing clear aligners for dentists working in dental clinics in Jumeirah, making an anatomical replica model of a brain tumor for a surgeon working in Dubai Healthcare City, and producing geometrically complex metal parts for downhole applications for an oilfield services company." With 90% of its orders dispatched the very next day after the request is placed, the Sinterex online portal also allows clients to easily review designs and approve production.
But it wasn't always smooth sailing for the startup itself. The Sinterex business idea first took physical form at a warehouse in Dubai's Jebal Ali Industrial Area in 2017. This happened as a result of Callanan's previous tenure as a consultant, which brought to his attention a problem that could be solved with some entrepreneurial grit. "I worked for 10 years advising companies in the upstream oil and gas industry around supply chain challenges and constraints," Callanan shares. "In this role I saw, firsthand, how 'globalized' supply chains did not deliver the speed and flexibility of service that was needed. Indeed, quite the
opposite, they created supply chain friction; parts had to be shipped, clear customs, and stored in warehouses. I figured it was time to jump in the deep end, and do something about it."
But when Sinterex finally launched, it happened to be during a time when 3D printing hadn't yet taken the UAE by storm. "In fact, at the time of incorporation, there was no license for 3D printing at the Dubai Economic Department (DED)," Callanan recalls. "But we took advice from our Public Relations Officer who said, 'In Dubai, anything is possible.' It took several meetings with the DED -and eventually bringing a box of actual 3D printed parts into the office- to convince them to create a separate license." That period may very well have been a rough one for the Sinterex team, but Callanan also recalls it as a phase that taught him all there is to know about the field he dived headfirst into. "Sinterex is my first business; before this I was working in consulting, and the jump between 'advising' and 'doing' is massive," he says. "I had to learn about 3D printing, the industries we were targeting, and how to run a business at the same time. It was really a case of sink or swim. When we first opened, I was operating 3D printers, delivering products, going door to door to try and sell, then doing the accounts at night! Thankfully, we have managed to build our team out since then!" }}
85 February 2023 / ENTREPRENEUR.COM /
IMAGES COURTESY SINTEREX
Sinterex /sinterex.com/
→ JULIAN CALLANAN, founder and CEO, Sinterex
Callanan's relentlessness has paid off in more ways than one since that time. For starters, it became the first company to commercially deploy metal 3D printing technology in the UAE. "We were also the first to build a 3D printing lab inside a hospital with our collaboration with the Dubai Health Authority," Callanan adds. "Additionally, we were a part of Dubai Future Foundation's (DFF) 3D printing strategic alliance to collaborate during the height of the COVID-19 crisis." The crux of the DFF initiative was to use the manufacturing capacity of 3D printing to respond to crises across multiple sectors- a vision that very neatly aligns with that of Sinterex's. And it is this pioneering spirit that continues to be driving forth the startup's sense of innovation today. "For Sinterex, innovation partly means doing things that haven't been done before," Callanan says. "The other side of innovation is less glamorous, and it's about how you do things, whether it be a marketing strategy, operating protocols, or recruitment strategy. If you are continually innovating, continually improving, then you will continually build success."
That approach seems to have boded well for the Sinterex team, with 96% of its customers having placed repeat orders. "Customers buy from us, and return to buy from us again and again, due to our speed of service, ability to deliver locally, and control of quality," Callanan says. "We try to deeply integrate with our customers,
WE ARE NOW WORKING THROUGH THE MBRIF ACCELERATOR PROGRAM TO PREPARE SINTEREX FOR A FIRST INSTITUTIONAL FUNDING ROUND, WHICH WILL ALLOW US TO FURTHER DEVELOP OUR TECHNOLOGY PLATFORM, EXPAND OUR PRODUCTION FACILITIES, AND BUILD OUT OUR SALES AND MARKETING FUNCTION.
and have many customers who are ordering from us with a daily frequency. Communication is critical when you are in such a close business relationship; we keep it simple with WhatsApp groups." In terms of funds, the startup has managed to raise US$2 million from angel investors located in Dubai. "We are today a team of 16 people including industry specialists, engineers, and technicians," Callanan says. "We are now working through the MBRIF accelerator program to prepare Sinterex for a first institutional funding round, which will allow us to further develop our technology platform, expand our produc-
tion facilities, and build out our sales and marketing function."
Callanan highlights here that the MBRIF has been a major help in navigating several aspects of the entrepreneurial maze as well. "We chose to apply to the program, because of its close connections with government entities, which are strongly active and influential in the Dubai/UAE economy, and also because of its guarantee scheme that is run in coordination with Emirates Development Bank," he adds. Moving forward, Callanan believes Sinterex will have to keep up its current momentum in a fierce Dubai market
if the startup is to expand its reach. "Dubai is a great place to get started; the challenge is to build success. The Emirate itself is still small in population terms -about the size of a large city in Europe, or a medium-sized city in the US- which can limit growth potential. It is also ferociously competitive, and it attracts businesses from around the world. However, if you can make it work in Dubai, then you have a great chance of expanding across the region," he concludes.
86 / ENTREPRENEUR.COM / February 2023
S /Q&A
← SKILLPLAY CO-FOUNDERS Abdus Samad, Ehteshamuddin Puthur, and Arun Kumar
Skillplay /skillplay.me
The discourse around how university graduates must work on their skill sets to ensure better chances of employment has been ongoing for years now. When the COVID-19 crisis amplified the job-hunting woes for graduates across the globe, the spotlight on that conversation only became brighter. Aiming to help students build their skills in a gamified approach, and find internships and jobs is UAE-based platform Skillplay.
"By playing a daily quiz and completing employer assignments, users can apply to the companies of their choice," says Ehteshamuddin Puthur, co-founder and CEO of Skillplay. "Currently, our focus is to help local Emirati students & fresh graduates get the right jobs and internships. 80% of fresh graduates are unprepared for work, with one of core reasons being limited access to industry skills and experience when the students are in university. Skillplay addresses this problem by using a gamified app."
Available to students for free on both the Apple iOS and Google Play stores, Skillplay also offers upskilling videos and masterclasses that have been built in collaboration with UAE-based startups, corporates, and government organizations. In a bid to help students finetune their skills to match that of their preferred companies, the app enables users to engage with and research about different companies. Furthermore, it provides a leaderboard that helps track performances with that of one's peers, and also to challenge friends to work
/
towards a common skill. "As a gamified platform made for GenZs, Skillplay evaluates the skill levels of users, and connects them with the right employers," Puthur says. "We are building our tech to solve the problems students and fresh graduates have right now. Our tech revolves around the problem, and we believe we can make use of the technological disruptions to our favor. Our short masterclass videos from industry experts give our platform a human touch, while sharing the right knowledge."
Although the startup was launched less than a year ago in June 2022, it has already found favor from some key entities in the industry.
"Skillplay has signed memorandums of understanding with 21 universities, and it has also opened up the app to individual users," Puthur says.
"We are backed by Ma'an, an accelerator program in Abu Dhabi, and the MBRIF accelerator program, as well as Silicon Valley-based angel
investment fund Udbhava ventures. Our aim is to place 400,000 graduates by 2030." Puthur and his team's goals may seem lofty, but the co-founder believes it is certainly achievable in what he calls "the land of dreamers." "The infrastructure and support system built by the UAE can help achieve any dream," Puthur says. "I had a very fascinating journey here. One thing I like about this country is it's always easy to get the first meeting. You can meet any stakeholder, and if your product and pitch goes well during the first meeting, you get the second meeting, and, eventually, you make a deal." Of course, the MBRIF's role in steamrolling Skillplay's vision cannot be understated. "We joined the MBRIF accelerator program for many reasons, but mainly because it helps in connecting us to the right partners and investors, and it has also ensured that our business stays on the right path," Puthur concludes.
87 February 2023 / ENTREPRENEUR.COM / IMAGES COURTESY SKILLPAY
← SKILLPLAY CO-FOUNDERS Abdus Samad, Ehteshamuddin Puthur, and Arun Kumar
It was after witnessing an increase in counterfeit retail products that Wassim Merheby and Jamil Zablah decided to launch Abu Dhabi-based tech startup Verofax in 2018. "Verofax was started as a compliance and operational excellence solution, because we saw a need for product validation in the market in light of the growth of counterfeits," explains Merheby. "No tool in the market used digital product identifications (IDs) to authenticate product attributes; soon after, we realized that the potential of digital IDs went far beyond just product validation, and understood their use as a marketing tool. With product digitization, we enable businesses to track every product's lifecycle from manufacturing to the point of sale, and collect data at each point."
Having thus discovered multiple opportunities from what started as a singular solution, the Verofax co-founders thus set forth to create a range of consumer and retail tech solutions to help digitally transform brands. That was achieved by amping up the startup's offerings with a traceability-
as-a-service (TaaS) solution. Using this, the Verofax platform enables the generation of real-time purchase data by offering a unique microsite (or individual web page) per product. The blockchainenabled TaaS tool also offers what is known as a "consumption heatmap," which
collects data points on where, when, and how products are consumed, as well as by whom. "We provide brands with a comprehensive suite of insights and advanced analytics to support better understanding of their customer behavior, and thus improve customer satisfaction," Merheby points out. "By creating a microsite per item, we enable brands to collect insights and data points on product consumption and consumer behavior in real-time. Brands can then leverage this data to achieve operational excellence and better engage with consumers, improving their overall sales and product availability."
In the time that has passed since its launch, Verofax has seen its operations extend to other areas of the world such as the United Kingdom, Southeast Asia, Africa, and North America. And in all these locations, by empowering merchants with information that sources purely from their clientele, Verofax's end-goal is to help brands secure customer loyalty. "Modern consumers are looking for an experiential, conversational, personalized buying experience that current solutions don't provide," Merheby adds. "Verofax unlocks capabilities for brands to get direct first-party information from consumers by using their primary product packaging as a more effective marketing tool. Our solution enables brands to turn their offline products interactive, and into a direct-to-consumer marketing channel. Tokenized rewards are also granted for long-term
consumer retention. Our solution capabilities set us apart because we can reduce brand customer acquisition costs to around US$1, increase customer acquisition rates to over 60%, and increase customer retention by six times."
However, collecting real-time consumer data isn't all that has contributed to the numbers Merheby shares. Verofax also offers augmented reality (AR) services to enhance the quality of consumer interactions at brand events. Having already tapped into this space, it is no surprise then that Merheby and his team have plans to move into the Web3 arena in the upcoming year. "As a technology company, innovation is mission critical to our business; this is why we already have research and development plans for non-fungible
88 / ENTREPRENEUR.COM / February 2023
S /Q&A
/verofax.com/
Verofax
↑ VEROFAX CO-FOUNDERS
Jamil Zablah and Wassim Merheby
↑ VEROFAX'S SOLUTION helps eliminate counterfeit products. But its co-founders built on this initital idea to come up with a traceability solution thatfunctions as a direct-toconsumer marketing tool.
tokens (NFTs) and the Web3 economy going into 2023," Merheby says. "We are constantly thinking of new ways to evolve our business to offer the best solution to our clients, and stay ahead of our competition. We pride ourselves on the relationships that we build with our clients; from the discovery call to execution, we work with them every step of the way."
Verofax hasn't come this far into its journey as a solo act, of course. In its three funding rounds so far, the startup has amassed $3.1 million in investment. The different rounds have seen participa-
tion from investment firms such as UK-based Trove Capital Limited, Canadabased Mfd Holdings Inc., UAE's Dubai Angel Investors Limited, as well as the Saudi Arabia-based Sanabil 500 MENA Accelerator. "One of the main benefits of building our solution in this region has to be that the UAE has the highest share of fundraising in the region," Merheby says. "Additionally, we have a network of distribution partners globally to access local markets- this is what has helped us in Asia with expansion into Web3 solutions like NFTs, and in Africa for the compliance solution side of the business.
We are a Microsoft digital native partner, and our solutions are also listed on both the Microsoft and Amazon Web Services (AWS) marketplaces. We have a self-serve page on our website with four subscription plans of varying levels of benefits to serve businesses of all sizes."
With Dubai being a key office location for Microsoft and AWS, Verofax has found considerable ease in setting up business in the UAE. But Merheby candidly also states that all is not rosy for software companies in the country. "The wider community still doesn't look at
VEROFAX UNLOCKS CAPABILITIES FOR BRANDS TO GET DIRECT FIRST-PARTY INFORMATION FROM CONSUMERS BY USING THEIR PRIMARY PRODUCT PACKAGING AS A MORE EFFECTIVE MARKETING TOOL.
Dubai as a city where software is developed for consumption; rather, it is still a place where technology is consumed more," he says. "We are constantly met with doubt and questions about the legitimacy of our solution. Additionally, we find that there is a lack of understanding around B2B software-as-a-service (SaaS) products- there aren't many venture capitalists in the Emirate that are tech-focused; the investment allocation is given mainly to consumer-focused applications. Finding and retaining the right talent from the UAE is another challenge, as the pool of experienced professionals in selling SaaS solutions is limited."
Participating in the MBRIF accelerator program, however, appears to have provided Merheby and his team with a renewed sense of purpose. "Verofax is a homegrown, local company that has developed technology that is being implemented in 50 countries; we have worked with Fortune 500 companies, and we want to become the best B2B SaaS solution provider for consumer engagement and operational excellence worldwide," Merheby declares. "By being part of the MBRIF, we want to leverage the vast network of partners in the region for higher opportunities for pilot projects. We would like to be introduced to specialized venture capital firms focused on Web3 and NFTs. We are honored to be selected by MBRIF, appreciate the recognition received, and look forward to the journey ahead."
89 February 2023 / ENTREPRENEUR.COM /
Weavair
When evaluating the quality of one's health and lifestyle, it is important to consider the quality of the air we breathe as well. But measuring the level of any given environment's air purity often poses challenges.
Tackling this issue head-on is Canada-based safety-as-a-solution provider WeavAir, whose end-to-end business intelligence solutions -which are energy efficient and run on low carbon- for air distribution systems prevent the spread of air contamination and infection. "The solution is composed of predictive software that makes use of satellite data and multi-sensor internet of things (IoT) devices that measure 20 different metrics -on carbon emissions, air quality, predictive maintenance and people flow- in real-time at 95% accuracy," explains Natalia Mykhaylova, CEO of WeavAir. "The devices also enable better and faster decisions leading to over US$300,000 in savings per installation per year, as well as a return on investment (ROI) of less than two years. It helps operators save 30% in operation and maintenance costs, up to 60% in energy, and improve air quality, reducing downtime as well as legal and insurance risks."
For Mykhaylova, who has spent the past decade working as an engineer, the idea to create WeavAir came as a sort of epiphany. Through the course of a career that has seen her gain experience in analytics, algorithms, and data processing, she was taken by the idea to develop a sensor system that can monitor and reduce emissions in transportation systems and maritime, while also making operations safer using predictive analytics. "Having founded companies in Canada, South Korea, and Hong Kong, I also worked in business development in these geographies, as well as in Taiwan, Chile, Netherlands, and Austria, and I have had direct connection with customers across traditional industries like real estate and heating, ventilating, and air conditioning (HVAC) system solutions," Mykhaylova says. "I discovered a lot of need for such a system in the market when interviewing potential customers, which inspired me to build a strong team and start a company."
← WEAVAIR'S PREDICTIVE SOFTWARE can measure 20 different metrics -on carbon emissions, air quality, predictive maintenance and people flow- in ral time at 95% accuracy.
With that mindset, Mykhaylova launched WeavAir in Toronto in 2018. Since then, the startup has expanded its projects into Singapore, South Korea, Hong Kong, and Poland, with its main Asia branch office located in the South Korean capital of Seoul. It also launched pilots in Japan, Taiwan, Philippines, Spain, Portugal and Chile, and in 2023, WeavAir is set on expanding into the UAE. At the heart of WeavAir's quick global expansion lies the value its devices offer clients. As mentioned earlier, it can accurately track 20 metrics in real time. But WeavAir also claims to diagnose and prevent air hazards at a rate that is 200 times faster than other comparable solutions in the market. "Our solution also provides a predictive decision support system to detect sources of anomalies trained on over 10 years of data, and improved diagnostics accuracy of 95%, without the requirement to recalibrate the system," Mykhaylova adds.
"By combining networks of sensors, satellite imagery, and drone data capture systems to track greenhouse gas emissions, safety, and other operational parameters, the company provides a million times more data than is currently available. By doing this, the company
90 / ENTREPRENEUR.COM / February 2023
/weavair.com/ S /Q&A
IMAGES
COURTESY WEAVAIR
provides an unprecedented advantage of extremely accurate data, while making it available in real time. The solution makes use of in-house proprietary machine learning models to provide best-in-class transparent insights, that are tailored precisely to the customer needs."
WeavAir's revenue streams thus stem from two main sources. "The revenue model is recurring, and it involves subscription plans for sensors and analytics," Mykhaylova says. "We have two major subscriptions. The first is for our IoT multi-sensor devices and predictive artificial intelligence (AI) software subscription for asset owners and operators. The second involves our data-driven predictive software and application program interface (API) integrations that are also available for contractors, insurance companies and consulting companies." The predictive software Mykhaylova alludes to is one that is based on algorithms that detect, diagnose, and predict issues before they become serious. This not only enables the creation of autonomous HVAC systems, but also enables fast and accurate decision-making within companies.
Having raised a simple agreement for future equity (an alternative to convertible notes that enables purchasing stock in a future priced round) as a seed investment round for WeavAir, Mykhaylova is now hoping to raise a Series A round for her enterprise in 2023. "That will help us break even, and be on track to achieve $80M+ annual recurring revenue in five years," Mykhaylova adds. "Having been recognized by multiple global awards and accolades, the company is currently expanding operations and partnerships to meet demand. It is led by domain and technical experts." The next stop in WeavAir's expansion, as mentioned earlier, is the UAE, and the startup has found a trusted sidekick for this journey with the MBRIF. "We chose the MBRIF accelerator program, because of the strong team behind the program as well as the high quality of mentors and advisors involved in the program," Mykhaylova says. "We have already greatly benefited from the content, and it has helped us get new ideas and inspiration."
It is perhaps a given at this point that financial investments and technological innovation are at the forefront of WeavAir's upcoming journey in the UAE. But Mykhaylova emphasizes that the human impact her startup creates is what truly drives its growth. "Technology has been critical to our success, as the availability of low cost IoT hardware and new high resolution satellite data enabled us to launch new products and services in a short period of time," Mykhaylova adds. "At the same time, we strongly believe in using technology to improve the lives of people and maintain human connection. And that is why we spend an extensive amount of time with our customers to ensure we solve their problem, and ensure that the product provides the best user experience."
91 February 2023 / ENTREPRENEUR.COM /
BY COMBINING NETWORKS OF SENSORS, SATELLITE IMAGERY, AND DRONE DATA CAPTURE SYSTEMS TO TRACK GREENHOUSE GAS EMISSIONS, SAFETY, AND OTHER OPERATIONAL PARAMETERS, THE COMPANY PROVIDES A MILLION TIMES MORE DATA THAN IS CURRENTLY AVAILABLE.
← THE SOLUTION MAKES USE OF IN-HOUSE PROPRIETARY MACHINE learning models to provide best-in-class transparent insights, that are tailored precisely to the customer needs.
↑ NATALIA MYKHAYLOVA, founder, WeavAir
A New Era is Here
Understanding the impact of the new corporate tax on business in the UAE
by GEORGE HOJEIGE
THE UAE HAS PROVEN OVER THE YEARS that when it comes to quickly adopting policies and implementing nationwide changes, it is definitely ahead of the curve. From swiftly and strategically handling the COVID-19 pandemic, to hedging the nation's economy and ensuring fast economic recovery, the UAE has demonstrated a remarkable ability to activate widescale change.
This year, with the upcoming corporate tax set to be implemented in June, the UAE has once again underpinned its commitment to transformative legislation, especially one that will strengthen its position as a leading global business hub and a hotspot for foreign direct investment. The UAE's new corporate tax law is
designed to fast-track the country's economic and strategic development and enhance the competitiveness and attractiveness of the UAE as a business and financial center, while reinforcing the country's commitment to adopting international taxation standards.
With the country's ambitious economic, social, investment and development plans in the coming years, corporate tax can fuel the UAE's drive to enact the large-scale transformation it has envisioned for the nation.
For one, Dubai has recently revealed its extensive Dubai Economic Agenda, or D33, which intends to raise the Emirate's foreign trade from AED14.2 trillion to AED25.6 trillion by 2033, and solidify its position as the best place to work and live globally.
In addition, with corporate tax pegged at a low rate of 9%, the UAE remains a highly attractive business destination when compared with other international business hubs that have higher corporate tax rates.
The new tax regime will require all businesses and individuals that have a commercial license in the UAE to register for corporate tax and secure a corporate tax registration number. In some cases, exempt persons might also be required to register for corporate tax.
However, registering for corporate tax does not necessarily mean a business is liable to pay tax. The tax will only be levied on taxable profits and not on the total turnover of a business. To promote and support the growth of small companies and startups, the corporate tax rate is set at 0% if a business's taxable profit does not exceed AED 375,000. For taxable profits exceeding AED 375,000, a 9% corporate tax rate will apply, while a different tax rate will apply to large multinational corporations.
Free zone companies may be exempt from corporate tax if they fulfil certain conditions specified in the UAE Corporate Tax Law. Under the new tax scheme, social media influencers, freelancers, sole propri-
etorships, and civil companies can be subject to tax.
Government entities and government-controlled entities are exempt from corporate tax, as well as businesses involved in the extraction of natural resources, since these entities are already governed by Emirate-level taxation.
Personal income will remain tax-free, as well as income derived by an individual from bank deposits, dividends, capital gains, interest, royalties, real estate investment, and more.
The upcoming corporate tax law is expected to cause sweeping changes across businesses of all sizes, where accurate accounting and up-to-date financial records will be pivotal.
For companies aiming to have a system in place before the new tax law takes effect, consulting a tax specialist is a must– and at my company, Virtuzone, we have a team of highly qualified and experienced accountants and tax experts who can assist with that.
The new policy will likely push businesses to adopt internationally accepted accounting processes and systems, further lifting the quality of business in the UAE to a global level. With the positive changes that this imminent reform will bring, the UAE is in a great position to keep its status as one of the largest and fastest-growing economies in the Middle East and around the world.
As Group Chief Executive Officer, George Hojeige heads the free zone, mainland, corporate services, citizenship, and operations at Virtugroup. His role involves maintaining Virtuzone and its sister companies' position as the fastest growing business setup and corporate services operator in the region and the only group also offering the highly complementary citizenship-by-investment solution, whilst at the same time driving regional expansion, revenue per customer (monetizing the database) and average customer lifespan. vz.ae
92 / ENTREPRENEUR.COM / February 2023
In The Loop/ IMAGES COURTESY KBW VENTURES
Boulevard living in harmony with nature
Homes from AED587,000* *T&C apply
Invest in upscale 1, 2 and 3 bedroom apartments featuring direct access to green parks with sports facilities and a busy boulevard with retail and dining experiences. Enjoy exclusive access to a residents' only gym and swimming pool, and benefit from smart home features and premium white goods included as standard with every home.