WHAT'S NEXT IN CONVENIENCE AND FUEL RETAILING
WHAT'S NEXT IN CONVENIENCE AND FUEL RETAILING
A DEI FACT CHECK
MISCONCEPTIONS ARE KEEPING CONVENIENCE STORE INDUSTRY COMPANIES FROM ADVANCING.
2023 CATEGORY
CAPTAINS CREATE SUCCESSFUL SOLUTIONS
MARCH 2023 CSNEWS.COM
• • •
An Industry for All
Convenience Store News introduces The Convenience Inclusion Initiative
TEN YEARS AGO, Convenience Store News launched its Top Women in Convenience (TWIC) program as a way to spotlight the integral role women play in convenience retailing and celebrate individuals across retailer, distributor and supplier businesses for outstanding contributions to their companies and the industry at large.
The inaugural TWIC class consisted of 30 honorees. Last year, the program celebrated its biggest class yet — more than triple the honorees of that inaugural year — and presented the first-ever Top Women in Convenience Corporate Empowerment Award, recognizing an industry company for its commitment to female leadership and advancement.
Building on the success of the TWIC program, CSNews introduced its Future Leaders in Convenience (FLIC) program in 2018 to celebrate and help develop the next generation of c-store industry leaders (aged 35 or under at the time of nomination). Eight up-andcoming convenience retail professionals were honored that first year. Last year, 33 individuals from convenience channel retailer, distributor and supplier companies were recognized.
Never content to rest on its laurels, CSNews saw the opportunity once again to champion the ongoing evolution of the convenience store industry with the 2021 debut of an initiative to facilitate engagement among all stakeholders in the channel around diversity and inclusion (D&I). Launched after more than a year of nationwide protests and serious discussions about race and injustice in America, the platform is designed to be a catalyst for discussion, innovation, engagement and action.
Since its inception, CSNews has established an advisory
board composed of thought leaders from prominent retailer and supplier companies in the channel; published educational columns and special reports on various D&I topics; presented a number of insightful and informational webinars; conducted research on the state of D&I in the industry; and more.
Now, CSNews is introducing The Convenience Inclusion Initiative to bring together these three industry-leading programs under one umbrella for maximum impact.
A survey we fielded found that more than one-third of industry companies do not have a diversity and inclusion program in place and have no immediate plans to develop one (see this issue's cover story on page 32). The reasons range from not believing it is a corporate responsibility to get involved in D&I issues, to concerns about alienating customers.
The mission of The Convenience Inclusion Initiative is to champion a modern-day convenience store industry where current and emerging leaders foster an inclusive work culture that celebrates differences, allows team members to bring their whole selves to work, and enables companies to benefit from diversity of thought and background — in short, an industry for all.
For comments, please contact Linda Lisanti, Editor-in-Chief, at llisanti@ensembleiq.com.
Laura Aufleger OnCue Express Chad Beck
Edward Davidson Ed Davidson & Associates (7-Eleven Inc., retired)
Robert Falciani ExtraMile Convenience Stores
Jim Hachtel Eby-Brown Co.
Chris Hartman Rutter's
Ray Johnson Speedee Mart
Ruth Ann Lilly GPM Investments LLC
Vito Maurici McLane Co. Inc.
Jonathan Polansky Plaid Pantries Inc.
Greg Scriver Kwik Trip Inc.
Roy Strasburger StrasGlobal
2020 Trade Association Business Publications Intl. Tabbie Awards Honorable Mention, Best Single Issue, September 2019 2016 Trade Association Business Publications Intl. Tabbie Awards Silver, Front Cover Illustration, June 2015 EDITORIAL ADVISORY BOARD EDITORIAL EXCELLENCE AWARDS (2016-2023) 2022 Eddie Award, Folio: magazine Winner, Business to Business, Retail, Single Article, March 2022 Winner, Business to Business, Food & Beverage, Series of Articles, October 2021 Honorable Mention, Business to Business, Retail, Single Article, September 2021 2020 Eddie Award, Folio: magazine Business to Business, Retail, Series of Articles, September 2019 2018 Eddie Award Honorable Mention, Folio: magazine Business to Business, Retail, Website Business to Business, Retail, Full Issue, October 2017 Business to Business, Editorial Use of Data, June 2017 2017 Eddie Award, Folio: magazine Winner, Business to Business, Retail, Single/Series of Articles, May 2017 Honorable Mention, Business to Business, Retail, Single/Series of Articles, June 2016 2016 Eddie Award Honorable Mention, Folio: magazine Business to Business, Retail, Full Issue, October 2015 Business to Business, Retail, Single/Series of Articles, August 2015 2016 American Society of Business Press Editors, National Azbee Awards Gold, Best How-To Article, March 2015 Bronze, Best Original Research, June 2015 2016 American Society of Business Press Editors, Midwest Regional Azbee Awards Gold, Best How-To Article, March 2015 Silver, Best Original Research, June 2015 2021 Jesse H. Neal National Business Journalism Award Finalist, Best Infographics, June 2021 2018 Jesse H. Neal National Business Journalism Award Finalist, Best Editorial Use of Data, June 2017
Core-Mark
EDITOR'S NOTE
MARCH 2023 Convenience Store News 3
The Tipping Point
Is there a place for tipping convenience store foodservice workers?
BEFORE THE PANDEMIC, some restaurants — notably Danny Meyer's Union Square Hospitality Group — began a trend away from tipping. There were several reasons, but I think the main one was that they didn't think it was fair for front-of-the-house servers to make tips while the kitchen workers were left out. There was also an aspect of class divisiveness that Meyer found distasteful.
Speaking at the Convenience Store News Foodservice Summit in 2016, Meyer told a group of c-store retailers that he found the U.S. culture of tipping unusual. "There's no tipping in Asia, and much less in Europe. Tipping came about in the U.S. because we wanted to be more like Europe 150 years ago, when really rich people tipped the help. It was a power thing."
Can you tip on just the service-oriented part of the ticket?
BTW: Smartt, along with speakers from Casey's and Kwik Trip, will be featured at this year's Convenience Foodservice Exchange, being held May 4-5 in Nashville, Tenn.
Restaurants were one of the hardest-hit sectors during the pandemic. Many feared that workers wouldn't return without the lure of being able to supplement their pay with gratuities. Even Meyer reinstituted tipping, though he vowed to find a way to share the proceeds with his entire staff.
Tipping at convenience stores came to my mind while reading the new Vision Report from the recently formed Convenience Leaders Vision Group (CLVG). The CLVG is a think tank composed of convenience retail icons and trailblazers that conduct quarterly virtual meetings to discuss trends, challenges and disruptions in retail.
The first Vision Report came out late last month. It covered such topics as labor ("Applying the Gig Economy to the Labor Equation"), alternative fuels ("New Thinking on How Electric Vehicles Fit into the Future"), and several other so-called "Not So Little Things," such as eliminating logistics silos, self-checkout, last mile delivery, artificial intelligence and more.
The section on foodservice tipping caught my eye. "Matching the New Foodservice Model for Tips" put forth the notion that convenience foodservice workers are keenly aware that they can work in foodservice somewhere else and receive tips.
Kevin Smartt, CEO of Texas-based TXB Stores, allows tipping in the serviceoriented segments of his stores. "I'm really shocked at the amount of tips that the employees receive. … I definitely see the benefit in doing it," he said during a CLVG virtual meeting.
I wonder how Kevin handles tipping on non-foodservice items when a customer's basket includes both food and non-food items. Can you tip on just the service-oriented part of the ticket?
C-stores face the same dilemma as restaurants when it comes to the fairness issue. Just as Meyer grappled with the problem of kitchen workers being left out of the tipping pool, c-store leaders need to confront the issue of allowing tipping in only the foodservice section of the store. I assume some tip-sharing formula would need to be worked out for the entire store.
For comments, please contact Don Longo, Editorial Director Emeritus, at dlongo@ensembleiq.com.
VIEWPOINT
4 Convenience Store News CSNEWS.com
1. IRI Total C-Store: 52wks ending 12/4/2022. Contact your local Emergen-C representative on how to order or email John.L.Hankins@haleon.com ©2023 Haleon group of companies or its licensor. All rights reserved. Read and follow label directions. DID YOU KNOW? Do you carry these Convenience-sized skus? Emergen-C® is the #1 vitamin C/ immune support brand 1
40

This
FEATURES
STORY
A DEI Fact Check
are keeping convenience store industry companies from advancing.
COVER
32
Misconceptions
Turning Obstacles
Opportunities
Into
year's Category Captains awards honor 15 skillful suppliers and distributors. CONTENTS MARCH 23 VOLUME 59 NUMBER 3 6 Convenience Store News CSNEWS.com E DITOR'S NOTE 3 An Industry for All Convenience Store News introduces The Convenience Inclusion Initiative. DEPARTMENTS VIEWPOINT 4 The Tipping Point Is there a place for tipping convenience store foodservice workers? 10 CSNews Online 22 New Products
OPERATOR
Weighing All the Options Small operators need to take multiple factors into consideration when deciding to go or grow.
THE CONSUMER MIND
The Sprouting of Plant-Based Products Deep-rooted values among Gen Zs and millennials are enabling this category to grow. 22 40 COVER STORY PAGE 32 94
SMALL
26
INSIDE
94

*
INDUSTRY ROUNDUP
14 BP & TravelCenters of America Will Join Forces in $1.3B Deal
16 Fast Facts
18 Eye on Growth
20 Retailer Tidbits
20 Supplier Tidbits
74 Prioritizing the Workforce From scheduling and training to task management and communication, workforce management technology helps retain employees, improve efficiency and satisfy customers.
CATEGORY MANAGEMENT
FOODSERVICE
56 Behind the Scenes Innovations in foodservice equipment and technology focus on streamlining the backend.
TOBACCO
62 Pot of Gold? Weighing the viability of cannabis for the convenience channel.
ALCOHOLIC BEVERAGES
66 The Health of Imbibing Wellness trends are shaking up the alcoholic beverages category.
8550 W. Bryn Mawr Ave., Ste. 200, Chicago, IL 60631 (773) 992-4450 Fax (773) 992-4455 WWW.CSNEWS.COM
BRAND MANAGEMENT
VICE PRESIDENT & GROUP BRAND DIRECTOR Paula Lashinsky (917) 446-4117 - plashinsky@ensembleiq.com
EDITORIAL
EDITOR-IN-CHIEF Linda Lisanti llisanti@ensembleiq.com
EXECUTIVE EDITOR Melissa Kress mkress@ensembleiq.com
SENIOR EDITOR Angela Hanson ahanson@ensembleiq.com
MANAGING EDITOR Danielle Romano dromano@ensembleiq.com
ASSOCIATE EDITOR Amanda Koprowski akoprowski@ensembleiq.com
EDITORIAL DIRECTOR EMERITUS Don Longo dlongo@ensembleiq.com
CONTRIBUTING EDITORS Renée M. Covino, Tammy Mastroberte
ADVERTISING SALES & BUSINESS
ASSOCIATE BRAND DIRECTOR & NORTHEAST SALES MANAGER Rachel McGaffigan - (774) 212-6455 rmcgaffigan@ensembleiq.com
ASSOCIATE BRAND DIRECTOR & WESTERN SALES MANAGER Ron Lowy - (330) 840-9557 - rlowy@ensembleiq.com
ASSOCIATE PUBLISHER & MIDWEST SALES MANAGER Kelly Fischer - (773) 992-4464 - kfischer@ensembleiq.com
ACCOUNT EXECUTIVE & CLASSIFIED ADVERTISING Terry Kanganis - (201) 855-7615 - tkanganis@ensembleiq.com
CLASSIFIED PRODUCTION MANAGER Mary Beth Medley (856) 809-0050 - marybeth@marybethmedley.com
DESIGN/PRODUCTION/MARKETING
SENIOR CREATIVE DIRECTOR Colette Magliaro cmagliaro@ensembleiq.com
ART DIRECTOR Lauren DiMeo ldimeo@ensembleiq.com
PRODUCTION DIRECTOR Ed Ward edward@ensembleiq.com
MARKETING MANAGER Krista-Alana Travis ktravis@ensembleiq.com
SUBSCRIPTION SERVICES
LIST RENTAL mbriganti@anteriad.com
SUBSCRIPTION QUESTIONS contact@csnews.com
CORPORATE OFFICERS
CHIEF EXECUTIVE OFFICER Jennifer Litterick
CHIEF FINANCIAL OFFICER Jane Volland
CHIEF PEOPLE OFFICER Ann Jadown
EXECUTIVE VICE PRESIDENT, CONTENT & COMMUNICATIONS Joe Territo
CHIEF OPERATING OFFICER Derek Estey
8 Convenience Store News CSNEWS.com CONTENTS MARCH 23 VOLUME 59 NUMBER 3
TECHNOLOGY
Convenience Store News (ISSN 0194-8733; USPS 515-950) is published 12 times per year, monthly, by EnsembleIQ, 8550 W. Bryn Mawr Ave., Ste. 200, Chicago, IL 60631. Subscription rates: Subscription rate in the United States: $125 one year; $230 two year; $14 single issue copy; Canada and Mexico: $150 one year; $270 two year; $16 single issue copy; Foreign: $170 one year; $325 two year; $16 single issue copy; Digital One year, digital $87; two year, $161. Periodical postage paid at Chicago, IL 60631, and additional mailing addresses. Copyright 2023 by EnsembleIQ. All rights reserved. No part of this publication may be reproduced or transmitted in any form or by any means, electronic or mechanical, including photocopy, recording, or information storage and retrieval system, without permission in writing from the publisher. POSTMASTER: send address changes to Convenience Store News, 8550 W. Bryn Mawr Ave. Ste. 200, Chicago, IL 60631. The contents of this publication may not be reproduced in whole or in part without the consent of the publisher. The publisher is not responsible for product claims and representations. CONVENIENCE STORE NEWS AFFILIATIONS Premier Trade Press Exhibitor
14 62


TOP VIEWED STORIES
Investor Renews Call for Seven & i to Spin Off 7-Eleven
ValueAct Capital again called for shareholders to support a spin-off of the convenience store chain. In a letter sent in January, the hedge fund argued that Seven & i Holings Co. could complete a tax-free spin-off through a listing on the Tokyo Stock Exchange in approximately one year.
2
7-Eleven & Circle K Rank Among Top U.S. Franchises
Two of the top c-store chains in the United States appeared on Entrepreneur's 44th Franchise 500 list, based on factors such as brand strength, size and growth, and financial stability. 7-Eleven Inc. ranked at No. 18, while Circle K, the global convenience store banner of Alimentation Couche-Tard Inc., was No. 88.
Kum & Go Reportedly Exploring All Options, Including a Sale
Kum & Go LC is reportedly exploring all options for its network of more than 400 convenience stores. A refinancing, real estate leasebacks or other forms of recapitalization are said to be on the table. A sale is also possible, according to sources familiar with the matter, who put the value of the c-store chain at close to $2 billion.
Wawa's Plans for Southeast Growth Take Shape
Pennsylvania-based Wawa Inc. announced the locations of 12 new stores in south Florida, two stores in the Florida Panhandle, and six in southwest Alabama. The move is part of the retailer's efforts to double its footprint within the next decade.
1 3 4 5
Two C-store Chains Are Among Top 10 Popular Grocers
Convenience store chains 7-Eleven Inc. and Circle K are among the 10 most popular grocers in America, according to a recent poll from market research and data analytics firm YouGov. 7-Eleven received a popularity score of 60 percent, while Circle K received a popularity score of 51 percent.
What Does the Future Hold for Restaurant Technology?
Technology experts at NRF 2023: Retail's Big Show discussed the need for operators to think about the role technology can play in improving efficiencies, taking friction out of the jobs of frontline workers, and how technology can empower team members. Innovations include the pilot of a cook-to-needs kitchen management system that uses camera technology to measure things such as ingredients on hand and cooking temperatures, with the intent to always have availability of food and the ability to forecast sales. Meanwhile, technology and customer data can allow brands to both customize the guest experience even more and meet the demands of guests who want more control than ever.
Casey's Personalizes the Future With Digital Transformation
The retailer tapped Salesforce to consolidate Casey's customer data in the customer relationship management and customer data platform to serve multiple applications. By unifying this data set, Casey's can now know more about its customers, what they do in-store, what they do online, and how they respond to messaging. The retailer also has enriched this data with calculated attributes, demographic data and second-party competitive shopping data.
Optimizing this data set, Casey's can send more relevant content and more personalized texts to customers, yielding higher open rates on messages, higher click-through rates and higher conversion rates. Ultimately, all of this leads to Casey's Rewards members visiting more often, spending more per transaction and therefore, having a higher lifetime value for the convenience retailer.
For more exclusive stories, visit the Special Features section of csnews.com.
MOST VIEWED NEW PRODUCT
Starry Lemon Lime Soda
PepsiCo is introducing Starry, a soda bursting with lemon lime flavor that delivers a crisp, refreshing bite, to replace its Sierra Mist line. Starry, with the tagline "Starry Hits Different," launches in both Regular and Zero Sugar versions as a marquee addition to the North America PepsiCo Beverages portfolio. The beverage is caffeine-free and available in a variety of sizes at U.S. retailers and foodservice outlets nationwide. In the coming months, the Starry brand will unveil marketing plans, including a national TV commercial, digital and social content, and large-scale sports, culture and entertainment partnerships.
PepsiCo Inc. Purchase, N.Y. pepsico.com
CSNEWS ONLINE
ONLINE EXCLUSIVE 10 Convenience Store News CSNEWS.com
OUT & ABOUT

C-Store Exclusive: SYNERGY launches a 10oz bottle
GT Dave founded SYNERGY Raw Kombucha at only 15 years old, back in 1995. Over the last 30 years, GT has become the market leader and SYNERGY has become the most loved, and recognized, Kombucha on the shelves. As any good leader, GT noted the increasing growth in the category and made plans to meet his consumers at their convenience (stores). Celebrating the launch of the new SYNERGY 10oz bottles we sat down with GT to learn all about Kombucha, why C-stores and why now.
Q: For those that don't know, what is Kombucha?
Kombucha is a naturally sparkling, fermented tea that is made with live cultures and contains probiotics, enzymes and natural detoxifiers. Its origin dates back as far as 221 BC and was originally referred to as the "Drink of Immortality" because all those who drank it seemed to live longer and were disease-free.
Q: What are Kombucha's health benefits?
A: To put it simply, Kombucha cleanses the body and restores its nature balance, so the body performs better and strengthens its natural defenses. Therefore, the actual health benefits range from improved digestion and a stronger immune system to healthier skin and a leaner body.
Q: In 1995, SYNERGY was the first bottled Kombucha to be sold in the U.S. How did you get the idea?
A: I discovered Kombucha through my parents who made it and drank it religiously in our home.  I was just a teenager at the time, but I clearly remember my parents raving about its health benefits.  Honestly, I did not start drinking it myself until I witnessed how it helped my mom with her breast cancer.
Q: Did Kombucha cure her breast cancer?
A: I would never use the word "cure", but the doctors marveled at how it kept my mom's body resilient throughout her experience and potentially suppressed the growth of the tumor.
Q: Wow, that's an impressive testimonial. Is that why you started your business?
A: Absolutely. I was barely 16 years old when I got started, so my ambition came from being inspired by how kombucha helped my mom and how it could help others.
Q: How has SYNERGY grown over the last 2 decades?
A: It's been a wild ride for sure and SYNERGY is far from an "overnight" success. Truthfully, I prefer the slow and steady build which allows for long-term rewards. SYNERGY is the #1 selling Kombucha in the world despite how competitive the beverage space can be.
Q: You launched in natural foods and grocery, why do you have your eyes set on C-stores?
A: I believe that in the last 5 years, there has been a noticeable shift in consumers seeking out healthier options that are convenient with clean ingredients and legit health benefits.
Q: Is that why you launched SYNERGY in 10oz bottles?
A: Exactly. I wanted to recognize the different use-occasion that the 10oz bottle supports. It's for the consumer who is "on-the-go" and does not want a full-sized bottle to carry around. Plus, it helps attract curious consumers that feel the smaller bottle is more approachable.
Q: What flavors did you choose to produce in the new 10oz bottles?
A: I wanted to make sure we offered a good range of options to make sure we had something for everyone. We intentionally chose our best sellers: Gingerade, Trilogy, Lemon Berry & Guava Goddess.
Q: Where do you see the future of Kombucha category going from here?
A: I'm convinced that Kombucha is on its way to becoming as large as the soda or energy drink category. For this to happen, it's critical that the consumer does not get tricked by the "fake" or watered-down Kombuchas that have hit the market in recent years. Of course, I'm biased, but pasteurized or made-from-vinegar concentrate Kombucha products have zero health benefits and lack the delicious taste SYNERGY has become known for.
After conquering grocery, SYNERGY founder GT Dave, tells us why he has big plans with a smaller-sized bottle for the convenience channel.
raw kombucha For wholesale inquiries & to learn more about GT's Living Foods, contact sales@drinkgts.com.
ADVERTORIAL
Now available in 10oz bottles. Growing Healthy Prof its with the #1 Kombucha
BP & TravelCenters of America Will Join Forces in $1.3B Deal
IN THE FIRST BLOCKBUSTER move of the year, BP is acquiring TravelCenters of America Inc. (TA) for approximately $1.3 billion. Subject to shareholder and regulatory approval, the parties are targeting closing the acquisition by mid-year 2023.
BP will purchase the outstanding shares of TA common stock for $86 per share in cash. The sale price represents an 84 percent premium to the average trading price of the 30 days ended Feb. 15 of $46.68, according to TA.
"[The Feb. 16] announcement that BP is acquiring TA for $86 per share is a result of the successful implementation of our turnaround and strategic plans," said TA CEO Jonathan M. Pertchik. "We have improved our core travel center business, expanded our network, launched eTA to prepare for the future of alternative fuels, and improved our operating and financial results, none of which we could have accomplished without the hard work and dedication of our employees at every level."
TA's strategically located network of 281 highway sites complements BP's existing predominantly off-highway convenience and mobility business, which will enable TA and BP to offer fleets a seamless nationwide service, according to BP.
In addition, BP's global scale and reach will, over time, bring advantages in fuel and biofuel supply, as well as convenience offers for consumers. It will provide options to expand and develop new mobility offerings, including electric vehicle (EV) charging, biofuels, renewable natural gas (RNG) and later, hydrogen for both passenger vehicles and fleets.
Convenience is one of BP's five strategic transition growth engines through which it aims to significantly grow investment through this decade. By 2030, the company aims for around half of its annual investment to go into these transition growth engines. From 2023 to 2030, BP aims for around half of its cumulative $55 billion to $65 billion transition growth engine investment to go into convenience, bioenergy and EV charging.
"This is BP's strategy in action. We are doing exactly what we said we would, leaning into our transition growth engines. This deal will grow our convenience and mobility footprint across the U.S. and grow earnings with attractive returns," said BP CEO Bernard Looney. "Over time, it will allow us to advance four of our five strategic transition growth engines. By enabling growth in EV charging, biofuels and RNG, and later hydrogen, we can help our customers decarbonize their fleets. It's a compelling combination."
INDUSTRY ROUNDUP 14 Convenience Store News CSNEWS.com
TA's highway locations will complement BP's off-highway convenience and mobility business
FAST FACTS 71% 1/3 2%
Approximately 71 percent of consumers snack at least twice a day.
— State of Snacking, Mondelez International
More than one-third of consumers say it is "very" or "extremely" important to have plant-based milk options when purchasing hot or cold coffee beverages, smoothies and hot chocolate.
— Datassential
Beer/flavored malt beverage sales growth in c-stores was up a modest 2 percent in Q4 2022, and retailers expect continued modest category growth of roughly 3 percent in 2023.
— Beverage Bytes, Goldman Sachs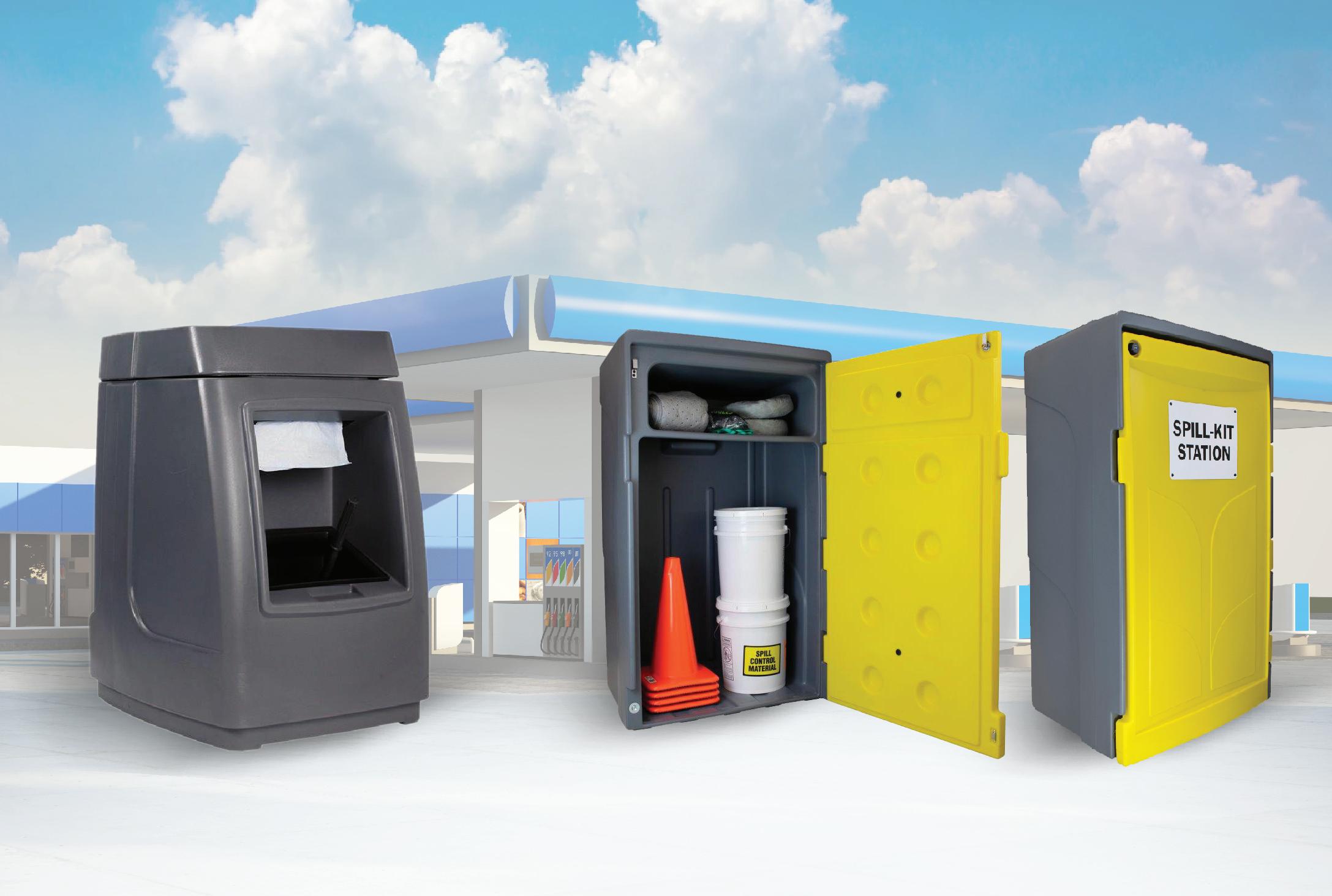 16 Convenience Store News CSNEWS.com Products FORECOURT AMENITIES 816-813-3337  www.forteproducts.com GAS STATIONS, C-STORES, TRUCK STOPS SPILL KIT STATION CONTOUR All-in-One Waste/Windshield INDUSTRY ROUNDUP
AVOID FINES. SAVE LIVES. FOLLOW THE LAW.
IT'S NOW ILLEGAL IN CALIFORNIA TO SELL MOST FLAVORED TOBACCO PRODUCTS, INCLUDING VAPES AND MENTHOL CIGARETTES. FOLLOW THE LAW TO PROTECT KIDS FROM A LIFETIME OF DEADLY ADDICTION.
MAKE SURE YOU'RE FOLLOWING THE LAW AT NOFLAVORS.ORG
© 2023 California Department of Public Health
INDUSTRY ROUNDUP
Eye on Growth
BW Gas & Convenience Holdings LLC dba Yesway raised $190 million in new equity to continue its new store construction program. The funds will support Yesway's plans to build 28 new convenience stores in 2023.
Maverik — Adventure's First Stop opened its 400th convenience store. Located at 2435 S 8000 W in Magna, Utah, the 5,000-square-foot Maverik store marks the retailer's 175th location in Utah.
EZ Mart operator Blarney Castle Oil Co. acquired the assets of Michigan-based Alpena Oil Co. The transaction included six Louie's Fresh Market full-service grocery stores and 14 traditional c-stores, plus a cardlock location.
is extending the reach of its Kwik Star banner with plans to open the first three South Dakota Kwik Star stores in the Sioux Falls area. Two locations are planned for southeast Sioux Falls and one
Colonial Oil Industries Inc. acquired Strickland Oil Co. The 47-year-old company services the Savannah, Ga., area, delivering commercial fuel and lubricants as well as operating a cardlock location in Pooler, Ga.
The company completed the construction of 17 new stores and 21 raze-and-rebuild projects in 2022.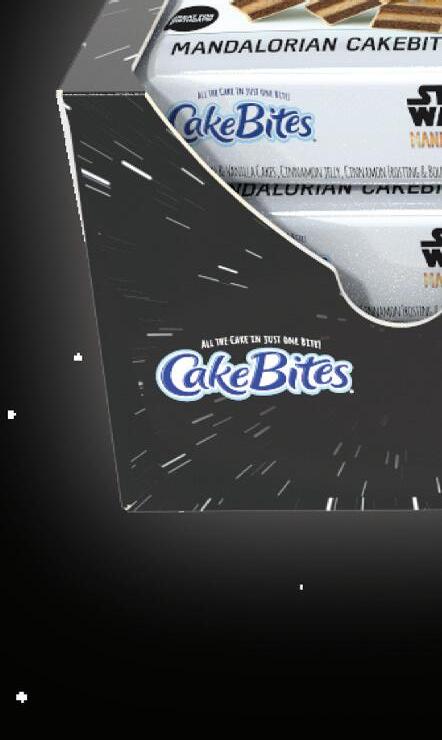 Retailer Tidbits
Tri Star Energy kicked off a three-year initiative to rebrand its Sudden Service and Southern Traders stores to the Twice Daily banner. The conversions started in middle Tennessee and will move into Alabama.
TravelCenters of America Inc. is joining with Electrify America to offer electric vehicle charging at select TA and Petro locations. The goal is to install approximately 1,000 individual chargers at 200 locations over the next five years.
7-Eleven Inc. partnered with food technology startup company Serve Robotics, which is backed by Uber, to pilot delivery by a self-driving robot. Orders for robot deliveries can only be made through the convenience retailer's 7NOW delivery app.
Supplier Tidbits
Tyson Foods Inc. is adding about 400 new positions as a result of a $180 million expansion that is currently underway at its Caseyville, Ill., prepared food facility. The expansion is expected to be completed in late 2024.
JTM Foods LLC dba JJ's Bakery is expanding the company's sweet snacks line with the acquisition of Cookies-n-Milk. The product line includes ready-to-eat edible cookie dough and bake-and-sell cookie dough, as well as cookies, brownies, blondies and doughnuts.
The Food and Drug Administration issued marketing denial orders (MDOs) for R.J. Reynolds Vapor Co.'s Vuse Vibe Tank Menthol 3.0 percent and Vuse Ciro Cartridge Menthol 1.5 percent. The manufacturer plans to challenge the MDOs.
C-StoreMaster opened a 130,000-squarefoot automated warehouse in Huntsville, Ala. The convenience store products
Weigel's tapped retail solutions provider GSP to deliver point-of-purchase marketing for its 73 locations in East Tennessee. GSP will provide specific kits that reduce wasted print materials, shipping costs and fuel needed in the fulfillment process.
Kwik Stop selected Watchfire to supply digital signs at 27 of its locations in Nebraska and Colorado. To date, 23 locations have placed double-faced, outdoor digital signs, with the remaining sites to be completed by summer.
Coen Markets Inc., in partnership with Grabango, launched checkout-free shopping at two Amoco Coen Markets in Pennsylvania. Customers grab what they need and are billed through the app.
VP Racing Fuels Inc. launched a new identity for the corporation, its products and programs. Over the past decade, the company has been entering into new areas of business and new product categories.
distributor partnered with Geek+ to incorporate three automation technologies in the new warehouse.
Kellogg's Cheez-It brand inked its firstever name, image and likeness (NIL) deals with four college football athletes. The NIL contracts preceded the Cheez-It Bowl and Cheez-It Citrus Bowl held in January.
Lula Delivery, an e-commerce platform for c-stores that do not have a secondary sales channel, changed its name to Lula Convenience. A new logo and website domain were introduced to coincide with the change.
Relationshop, a digital engagement platform for retail chains, acquired Stor.ai, an e-commerce solution for regional grocers. The purchase will create a unified i-commerce platform, combining operations with data analytics and omnichannel engagement capabilities.
20 Convenience Store News CSNEWS.com INDUSTRY ROUNDUP
Tri Star Energy acquired the Sudden Service brand in 2020 and the Southern Traders banner in 2021. The facility will add seven production lines and 270,000 square feet to increase automated warehousing and robotics.
CELEBRATING ONE BILLION IN RETAIL REVENUE Stock your shelves with proven moneymakers. ZYN is the first and only nicotine pouch to break one billion in retail sales. Increase your bottom line with America's #1 nicotine pouch. FOR TRADE PURPOSES ONLY. | Source: IRI Total US Multi-Outlet, YTD Ending 11-06-22. | ©2023 Swedish Match North America LLC Call 800-367-3677 or contact your Swedish Match Rep to learn more.
Pepsi Zero Sugar
PepsiCo relaunched Pepsi Zero Sugar with an upgraded recipe that uses a new sweetener system to land a more refreshing and bold taste profile than the previous version. Consumer preference testing found the new Pepsi Zero Sugar outpaced the old formula across the board, including on key metrics such as overall liking and purchase intent. The company coordinated several promotional initiatives in conjunction with the relaunch, including giving away free Pepsi Zero Sugar products throughout the NFL Playoffs and Super Bowl.
PEPSICO BEVERAGES NORTH AMERICA • PURCHASE, N.Y. • PEPSICO.COM
Snickers Hi Protein Bar
The Snickers Hi Protein Bar features the same chocolate, caramel and peanut ingredients Snickers is known for, but with the addition of 20 grams of protein. The new performance nutrition bar from Mars Wrigley is aimed at both athletes and exercise beginners who want the benefit of high protein without sacrificing taste, according to the company. The Snickers Hi Protein Bar is currently available at select retailers, with the 2.01-ounce single-size bar set to launch nationwide later this year.
MARS WRIGLEY • NEWARK, N.J. • MARS.COM
Labatt Blue Light Nonalcoholic Strawberry Acai Beer
As the selection of nonalcoholic products expands, Labatt Blue Light brings one of the first fruit-forward offerings to the segment. Labatt Blue Light Non-Alc Strawberry Acai is a nonalcoholic beer that presents notes of strawberry and acai, and contains less than 0.5 percent ABV. Plus, with only 75 calories, it can appeal to the weight conscious, the company noted. The beverage is available year-round in six-packs of 12-ounce cans. Currently for sale in New York and Michigan, a rollout to Pennsylvania, Ohio and Vermont is expected later in 2023.
LABATT USA • BUFFALO, N.Y. • LABATTUSA.COM
Café Delight Line
Sugar Foods introduces its Café Delight line for convenience stores. Products include Flavored Non-Dairy Creamer Sticks, which take up less space, ensure in-stock availability and reduce labor; Flavor Sticks, which allow customers to choose their own DIY flavor, eliminating the need to brew multiple specialtyflavored coffees; Concentrated Cocoa and Cappuccino Blends, which have half the calories and sugar as traditional blends, along with 50 percent more servings per package; and Sweetened Sugar Crystals and Creamier Creamer, which include more servings per container, thus reducing packaging, storage and restockings.
SUGAR FOODS CORP. • WESTLAKE VILLAGE, CALIF. • NJOYCARES.COM
Alto-Shaam Prodigi Combination Oven
Alto-Shaam debuted its latest innovation in the combination oven category, Prodigi, at the recent NAFEM Show. Combining multiple cooking functions in a single appliance, Prodigi enables operators to bake, steam, fry, smoke and more. Prodigi ovens feature advanced controls, are designed to be simple to use — requiring little or no operator training — and can be managed remotely through Alto-Shaam's ChefLinc cloud-based remote oven management system. With a boilerless design, Prodigi ovens result in 80 percent less water usage and no maintenance, according to the company.
ALTO-SHAAM • ORLANDO, FLA. • ALTO-SHAAM.COM/EN
NEW PRODUCTS
22 Convenience Store News CSNEWS.com
Contact your local Advantage Rep on how to order or email Ed Baker at ed.d.baker@haleon.com ©2023 Haleon group of companies or its licensor. All rights reserved. Read and follow label directions. * Latest 52 Week Pd Ending 1/29/23 Total MULO. Did You Know? TUMS market shareis nearly 20 x bigger than Rolaids* TUMS Chewy Bites sales alone are Innovation is driving our growth! than all of Rolaids*! 4x larger Available in Convenient Rolls & Packs • Chewy Bites Assorted Berries - 8ct Bottle • Ultra Strength Assorted Berries - 12ct Roll • Ultra Strength Peppermint - 12ct Roll • Smoothies Assorted Fruit Extra Strength - 12ct Bottle • Chewy Delights Very Cherry Ultra Strength - 6ct Stick • Extra Strength Assorted Berries - 8ct Roll • Extra Strength Assorted Fruit - 8ct Roll
CandyRific Jurassic World-Themed Fanimation Fan
CandyRific relaunched its Fanimation Fans in the third quarter of 2022 and will continue rolling out the line through 2023. Because of integrated circuit chip shortages over the past several months, CandyRific saw challenges to the entire platform. With the supply coming back, the company is reintroducing its Fanimation Fans, beginning with a new Jurassic World-themed offering inspired by Universal Pictures' "Jurassic World Dominion." Each Fanimation Fan comes with candy in the wand.
CANDYRIFIC • LOUISVILLE, KY. • CANDYRIFIC.COM
BIC Ecolutions Lighters
The BIC Ecolutions Lighter is designed to be more eco-friendly while providing the same quality, safety and number of lights as the current BIC Maxi Lighter. BIC Ecolutions Lighters are made with 55 percent recycled metal and have a 30 percent carbon offset by investments in climate projects. Like all BIC pocket lighters, the Ecolutions lighters are made in factories that utilize a mix of renewable energy sources. BIC Ecolutions Lighters are long-lasting, reliable and 100 percent quality inspected.
BIC USA INC. • SHELTON, CONN. • US.BIC.COM
Goya Fontenova Sparkling Spring Water
Goya is bringing refreshing flavors and delicate bubbles to the cold vault with Goya Fontenova Sparkling Spring Water. The new beverage offering has no calories, no caffeine, no carbs, no sodium, no gluten, and no sugars or sweeteners. Goya Fontenova Sparkling Spring Water is available in 12-ounce cans. The sleek cans, featuring a premium design, are convenient for on-the-go consumption as well as social get-togethers, the company noted.
GOYA FOODS INC. • JERSEY CITY, N.J. • TRADE.GOYA.COM
Mantis BBQ Dust & Ghostly Glaze
Mantis BBQ adds two immersive new flavors, Mantis BBQ Dust and Mantis BBQ Ghostly Glaze, to its cause-driven lineup. Mantis BBQ Dust (4 ounces) carries the unmistakable Mantis BBQ flavor in a powdered form. Mantis BBQ Ghostly Glaze (14 ounces) is a versatile, thick reduction glaze that packs a little sweet and finishes with some heat. The new flavors complement its initial collection of Mantis Original, A Whisper of Chile (pepper) and A Haunt of Ghost (pepper). Ten percent of all Mantis BBQ sales go to The Kidney Project.
MANTIS BBQ • SCARSDALE, N.Y. • MANTISBBQ.COM
FS Petroverse
Fiscal Systems Inc., a provider of point-of-sale (POS) integrated systems, introduces FS Petroverse, a universal business solution that manages the entire retail, foodservice and forecourt-fleet business within one POS platform. The new solution offers a set of capabilities that cover all advanced retail processes, from front-end transactions to backend reporting. The platform was developed with the singular goal of unifying all of the various and disparate processes across the retail enterprise.
FISCAL SYSTEMS INC.
• HUNTSVILLE, ALA. • FIS-CAL.COM
NEW PRODUCTS 24 Convenience Store News CSNEWS.com
Weighing All the Options
Small operators need to take multiple factors into consideration when deciding to go or grow
By Melissa Kress
IN THE EARLY 1980S, English punk rock band The Clash famously asked, "Should I stay or should I go?" Lately, many independents and operators of small convenience store chains are asking themselves the same thing. Although the real question may be: Should I grow or should I go?
Looking back on 2022, merger and acquisition (M&A) activity in the convenience channel didn't drum up as much excitement as in previous years — think headline-grabbing, billion-dollar deals.
That being said, M&A activity did not come to a halt in 2022; it just shifted to midsized and smaller operators. For example, Lawrenceville, Ga.-based Majors Management closed out the year with a flurry of deals, including the acquisition of 13 Maritime Farms stores from Rockland, Maine-based Maritime Energy, as well as the purchase of 10 Chevron-branded
convenience stores, among other assets, from Morgan Oil Co. Inc.
In addition, Brunswick, Maine-based Rusty Lantern Markets picked up the Mallard Mart chain, adding four c-stores to its footprint in Maine when the Mallard Mart owners decided to retire. And moving west, the owners of Dino Stop Convenience Stores in the Green Bay, Wis., area exited the industry through a deal with 7E CO Holdings LLC, a Denver-based chain of 60 convenience stores with locations in Texas, Minnesota and Wisconsin.
More For-Sale Signs Expected
Can we expect the trend toward selling to continue? Absolutely, industry M&A experts say.
"Although operators are now enjoying sustained motor fuel margins at record levels, giving them perhaps less impetus to sell, the cycle can change quickly and without warning," noted Ken Shriber, managing director and CEO of Petroleum Equity Group (PEG).
PEG has managed seven such transactions in the past 15 months, from single sites to larger double-digit store portfolios. According to Shriber, motor fuel distributors and operators of all sizes — whether they have 30
SMALL OPERATOR
26 Convenience Store News CSNEWS.com
THE BOLD CHOICE
Big taste and big savings are two things you get with Wildhorse cigarettes. Our American blend tobacco comes from the finest crops. Enjoy a bold, rich taste and smooth smoking experience. Are you ready to EXPERIENCE THE FREEDOM?
GOPREMIER.COM
sites or 300-plus sites — are looking to acquire more, "notwithstanding the increase in the cost of capital, so we have the buyers vetted for any size transaction," he said. "We are seeing multiples paid on deals holding at historically high levels. So, the time is now for small operators to consider a sale."
Buyer enthusiasm and corresponding deal values are still strong, especially for quality facilities with modern offerings and sufficient real estate, echoed Mark Radosevich, president of PetroActive Real Estate Services LLC.
The retail petroleum space has been constantly evolving from the early 2000s when the oil companies exited and sold their facilities to independent marketers, he explained. Over the years, these marketers have been forced to improve their operational standards or divest sites to independent dealers, while holding branded or unbranded fuel supply agreements.
"This was prompted by entry into numerous geographic areas by quality, highly successful independent store operators — for example, Wawa in Florida or QuikTrip in Atlanta and northern South Carolina — with large and modern facilities," Radosevich said, adding that market entry by larger players has rendered many of the former oil company sites with small stores on small sites obsolete. "Thus, store operators have been forced to adapt or die."
The factors at play in an operator's decision to sell are different for everyone, with Shriber pointing to business structure, geography, competition and asset stack as considerations.
"If an owner already has a very profitable portfolio of stores and a wholesale business, and they can fund additional acquisitions, rebuilds and build large format ground-up big box c-stores with large forecourts and foodservice, they may be advised to remain," he said. "If, on the flip side, they do not have the significant capital and expertise needed to develop big-box sites with a thriving foodservice business, they are well-advised to sell and monetize what they have, given the record prices being paid. When competition builds their bigger, modern sites nearby and impacts the local operator, it will be too late to achieve that outcome."
The M&A Outlook for 2023
Considering the higher cost of capital, lower availability of capital, fear of a recession in 2023 and a tight labor market still negatively impacting the inflation outlook, it's hard to predict how 2023 is going to shake out in terms of M&A — especially until the Federal Reserve settles on an initial terminal federal funds interest rate. Once the Fed pauses on raising short-term rates (which have gone up approximately 4.5 points in the past 12 months), the capital markets should start to settle down, predicts John Sartory, managing director of Petroleum Capital & Real Estate LLC.
"I think the M&A market is going to stay somewhat muted given the Fed's ongoing monetary actions to raise interest rates and withdraw liquidity from the marketplace," he said. "In our industry, there is still a desire for companies to acquire and grow, but I do think it is going to be somewhat muted until we get better clarity as to where we are really going with the economy and what's the cost of capital going to be."
Another factor Sartory sees impacting the M&A marketplace is that the Federal Trade Commission (FTC) has taken a more aggressive stance in scrutinizing mergers and acquisitions in the convenience store industry and is taking more time to complete its review process.
"Some people were surprised at the level of scrutiny the FTC is giving to what are fairly small acquisitions, less than 50 sites," he said, citing GPM Investments LLC's deal for Express Stop stores
28 Convenience Store News CSNEWS.com SMALL OPERATOR
"We are seeing multiples paid on deals holding at historically high levels. So, the time is now for small operators to consider a sale."
— Ken Shriber, Petroleum Equity Group
in Michigan in mid-2022 and Global Partners LP's acquisition of Wheels stores from Consumers Petroleum of Connecticut Inc. earlier in the year.
Still, even with the factors at play in the macro environment, Sartory expects continued strong demand for quality assets in the industry. At the same time, the forces that started big consolidation in the convenience channel — notably, the maturing of the industry and generational issues — will persist. Small operators will be faced with several headwinds, including the increased focus on technology as consumers demand new levels of tech to speed up transactions and enable ordering when they want, how they want.
"Technology like self-checkout is great, but it costs money; it's not cheap," Sartory said. "You hope to offset labor costs, but initially you have to have the capital. For a small operator, can you compete with Sheetz, Wawa, 7-Eleven or QuikTrip with all the innovations they are bringing to their stores? I'm not saying you can't compete, but it's tougher and you have to have access to capital."
The ability to raise the capital needed to acquire sites and keep them up to date with the more innovative marketers is probably small operators' biggest challenge, he continued.
If Exiting Is the Plan…
"I do think you will see smaller players having the opportunity to sell because some of the bigger players with access to capital are looking for nice, smaller fill-in acquisitions — as long as it is small enough not to garner too much FTC scrutiny, or where the assets are attractive in a new market that they planned to enter," Sartory explained.
However, sellers of sites that are in second-tier or third-tier markets and need improvements will have to be more flexible to get deals done — on terms and pricing. "They are not going to get the price and sale terms they would have gotten a year ago," he remarked.
Prudent sellers that do not necessarily need to sell right now, and want top dollar, may choose to "hold their powder for this year and see how it rides out. If we end up with a soft landing, history has shown the capital markets will recalibrate," Sartory pointed out.
Radosevich also noted that interest rates will negatively affect lease cap rates and reduce the value of credit-tenant leases held by investors. "If a small operator is growth-oriented, the key is to keep one's powder dry, as I believe that the level of available stores will increase in the event that some of the big guys exit," he said.
"Values will drop, helping to mitigate the rise in interest rates. Lenders will require sufficient amounts of equity to commit loans, and those that are ready to pull the trigger have a better chance of acquisition success," Radosevich added.
If the plan is to exit, though, now may be best time to do so before interest rates dampen the stable of buyers and deal values drop back down to traditional levels, he cautioned. CSN
SMALL OPERATOR 30 Convenience Store News CSNEWS.com
"If a small operator is growth-oriented, the key is to keep one's powder dry, as I believe that the level of available stores will increase in the event that some of the big guys exit."
— Mark Radosevich, PetroActive Real Estate Services LLC
32 Convenience Store News CSNEWS.com COVER STORY
MORE THAN ONE-THIRD of convenience store industry companies do not have a diversity and inclusion (D&I) program in place and have no immediate plans to develop one, according to a survey fielded by Convenience Store News among convenience channel retailers and the distributors and suppliers that serve and partner with c-store retailers.
The reasons range from not believing it is a corporate responsibility to get involved in D&I issues, to concerns about alienating customers, to seeing D&I as only a big company initiative.
Industry players who are leading the charge for change say these are all misconceptions, and sadly they are keeping c-store industry companies from evolving, advancing and realizing the many business benefits that can come from embracing diversity, equity and inclusion (DEI).
Derek Gaskins, chief marketing officer for Fort Worth, Texas-based convenience store chain Yesway, sees a similarity between the transformation companies had to undergo over the past three years due to the COVID-19 pandemic and the transformation he believes companies should be undertaking right now around DEI.
"One thing COVID taught us is that people had to bring their whole selves and be healthy and balanced to bring their best out in a professional setting. Diversity is much the same way. If you have people on your team who are wearing masks, so to speak, and not a mask to protect you from COVID, but a mask that is masking who they are or what they believe; [if they] are uncomfortable speaking up or sharing their thoughts, that is a toxic culture long-term," he warned.
"Whereas, if you can encourage people to have that open, honest and candid type of culture — where feedback can be given, opinions can be stated and even if you disagree, you have the opportunity to make your voice heard — that is the essence of what diversity and inclusion really are," he continued. "And if you have that kind of inclusive atmosphere, you're going to see the value right on your bottom line in terms of better margins and better sales."
MISCONCEPTION 1:
It is not a corporate responsibility to get involved in D&I issues. D&I leaders in the c-store industry maintain that the onus is really on everyone working in the channel today to recognize that diversity, equity and inclusion are issues in the workplace, and contribute to a culture where everyone feels represented and respected.
The notion that this is not a corporate responsibility is "shortsighted," according to Steven Kramer, CEO of WorkJam, a Montreal-based company that helps businesses with frontline workers deliver a superior employee experience. "Respect and Inclusivity" is one of WorkJam's core values and has been since the company's founding eight years ago.
"I think there's this fear that is unfounded, and there's a misunderstanding of what could be done," Kramer said. "I think organizations need to listen to their employees and understand if there is a perceived issue or a perceived want, and then work a strategy around that."
MARCH 2023 Convenience Store News 33
People are the lever to achieve better business results, he added, noting that there is a persistent misconception that you can't achieve higher revenues and better profitability while also investing in people. The way Kramer sees it, however, taking care of the needs of employees only strengthens a company. "And if you look at it through that lens, DEI is an aspect of [investing in] people as the lever to achieve better results," he said.
Employees have more power today than they've ever had given the ongoing labor shortage.
Employers need to understand that employees are looking for a career that supports their personal goals and overall quality of life, and businesses should consider ways to make their employees feel valued, listened to and supported, said Carlton Austin, director of convenience retail strategy and commercialization for The Coca-Cola Co., based in Atlanta.
"For Coca-Cola, creating a culture of respect starts with building diversity, equity and inclusion into our values and our growth strategy," he explained. "We believe that a diverse, equitable and inclusive workplace makes us stronger as a company, enables us to create a better shared future for employees and communities, empowers access to equal opportunity, and builds belonging in our workplaces and in society."
At convenience store chain Casey's General Stores Inc., which is in its first year of a formal DEI journey, Director of Learning & Development Matthew W. Stephenson told CSNews that its DEI
program is just one of many ways the Ankeny, Iowa-based operator of more than 2,400 c-stores in 16 states engages team members through its Casey's C.A.R.E.S. values: Commitment, Authenticity, Respect, Evolving and Service.
"Casey's understands that high team-member engagement leads to higher retention, and companies failing to recognize the importance of diversity and inclusion in today's modern workforce risk losing opportunities that attract and retain talented team members who bring unique ideas and perspectives to the table — helping to solve today's complex business problems," he said. "Casey's believes there is a business case to be made for establishing DEI efforts."
COVER STORY 34 Convenience Store News CSNEWS.com
High team-member engagement leads to higher retention.
Circle K embraces diversity and inclusion.
Embracing diversity and inclusion not only impacts employees positively, but also customers. It is an important tactic to provide the best experience to customers, team members and the community, according to Colette Matthews, vice president of customer experience, global marketing, at Alimentation Couche-Tard Inc. (ACT)/Circle K. Laval, Quebec-based ACT operates in 24 countries and territories with more than 14,300 stores and approximately 122,000 people are employed throughout its network.
"A company must ask: 'Are my policies, communications, service model, store layout, outreach and benefits best meeting the needs of everyone?' This includes the needs of the disabled, women, underrepresented minorities, LGBTQ+, parents, caretakers and people from 20 to 70," Matthews advised. "Understanding the differences between customer and employee demands, motivations and goals and actively addressing them has the potential to result in fanatical customer support and devoted team support."
Yesway's Gaskins acknowledges that there's a lot of fatigue with this issue, which he understands but also said "is truthfully something that is hard for me to digest and hard to process."
He challenges those leaders who believe it is not a corporate responsibility to get involved in D&I issues to be more candid with themselves, with their companies and with their team members.
"Recognize that this is an issue and it is something we need to do our collective part to try to fix. … If you surround yourself with people who are different, it will make you have better-quality feedback and that will, [in turn], make you a better leader," Gaskins said. "We have to push the issue. This dialogue has to be addressed. It is something, I know, I am going to continue to work at to make sure I'm doing my part to champion it and drive meaningful and real change."
MISCONCEPTION 2: My company isn't large enough to have a D&I program.
A company's size is irrelevant. Any organization can implement DEI and integrate it as part of their business, said Kent Montgomery, senior vice president of industry relations and multicultural development for PepsiCo Inc., based in Purchase, N.Y. While larger organizations certainly have more resources to drive change faster and can implement large-scale programs as part of their efforts, smaller organizations can still impact change.
"Any size company can create its own multicultural and equity practices to drive change within and externally in its communities. The key is that DEI is not treated as an extracurricular activity, but integral to achieving goals," Montgomery advised.
Casey's Stephenson agrees. DEI can be performed at all organizations, regardless of size, by understanding unconscious bias, pay equity and organizational values, he said. The programs conducted at larger companies can provide the same benefits at scale for smaller companies.
Danielle Holloway, senior director of industry engagement for Richmond, Va.-based Altria Group Distribution Co., pointed out that within the Altria family of companies, she's seen D&I programs executed within individual teams of just 10 to 15 people.
"Companies and teams of any size can make an impact for themselves, for their stakeholders, and for the communities in which they live and work," she said. "While a small company may not be in a position to dedicate a full-time role to the work of inclusion, diversity and equity, every organization no matter how small can have it be a part of someone's responsibilities."
MARCH 2023 Convenience Store News 35
"Companies failing to recognize the importance of diversity and inclusion in today's modern workforce risk losing opportunities that attract and retain talented team members who bring unique ideas and perspectives to the table — helping to solve today's complex business problems."
— Matthew Stephenson, Casey's General Stores Inc.
In fact, smaller groups can move quickly and hold more personal programming; there are likely fewer decisionmakers, so quick action can be taken, Holloway added.
WorkJam's Kramer said it's "a copout" to use company size as a reason not to get involved in DEI efforts. Programs don't need to be complex or carry a high price tag.
Since the beginning of WorkJam's efforts, the company has made it fun, celebratory and social. A DEI Committee made up of eight WorkJammers from different departments and different backgrounds puts together monthly events, which are held in the office but also give remote workers the opportunity to log in and take part. This year's DEI calendar includes events to celebrate and educate around Black History Month in February, and International Day Against Homophobia, Biphobia, Lesbophobia and Transphobia in May, among others.
"It's all employee led; we're allowing the conversation around topics to be initiated by our employees," Kramer explained. "People don't realize the power of user-generated content. It doesn't have to be a massive effort. Just allow people to group together around a common interest and have a conversation."
The monthly events have been so well received that WorkJam this year doubled the budget for the DEI Committee. "It's helped our employees feel like they belong," the CEO said.
Creating conversation and community also can be accomplished by companies through their employee communication app. "Outside of our own organization, we're going to continue to help our customers understand how technology can unlock their DEI strategies in a low-cost manner, and one where their employees are able to really participate," said Kramer.
"A lot of organizations don't know where to start and it feels complicated. But once you get started, it just becomes a part of your culture. This is who we are," he concluded.
MISCONCEPTION 3: Starting a D&I program is too di cult and complex.
For those who don't know where to begin, The Hershey Co.'s Chief Diversity Officer Alicia Petross said the Pennsylvania-based candy maker started by understanding its progress on representation compared to industry benchmarks to identify where it had room to improve. From there, she recommends speaking to employees to see how they're feeling about the existing workplace.
DEI has long been a focus for the Hershey organization. However, in 2020, after the murders of George Floyd and Breonna Taylor and other tragic events, the company started to approach DEI differently. "We held listening sessions with employees to understand how they were feeling and then cocreated our DEI strategy from those conversations," Petross shared.
Altria's Holloway advises companies to begin by defining the business case for inclusion, diversity and equity within their organization. "There doesn't need to be an organizational structure in order to get started, just an expression of the importance of the work and a commitment to being better," she said. "Also get comfortable with the idea that not everything will be perfect starting out and that's OK."
Like Petross, Holloway urges companies to be guided in this effort by their employees.
"Commit to really listening to employees and be guided by their lived experiences and suggestions. This work requires passionate people to volunteer
COVER STORY 36 Convenience Store News CSNEWS.com
"Rather than wondering who may feel alienated with a shift to focus on inclusion and diversity, a better question might be who feels alienated right now and how, as an organization, can you welcome them in?"
— Danielle Holloway, Altria Group Distribution Co.
to lead change, so find those people. Every organization has them," she continued. "They likely already have a good idea of what to address first."
"A coalition of the willing" is crucial, echoes Couche-Tard's Matthews. "That's where you're going to get a lot of your momentum and energy, and that's where you can grow."
Defining goals and ambitions is also a must, she said, noting that the cascading down of clear expectations and continuous follow-up will make D&I part of a company's DNA.
Employee resource groups (ERGs) — voluntary, employee-led groups that aim to foster a diverse, inclusive workplace aligned with the organizations they serve — are one of the easiest ways to get started in this space, according to Stephenson of Casey's. He's also a proponent of using inexpensive, out-of-the-box training materials when just starting out.
"ERGs generate ideas and identify the organizational blind spots, while training such as unconscious bias will help team members gain a better understanding of their blind spots," Stephenson said. "Additionally, companies need to define the key metrics to look at to see the company's hiring practice from an unbiased perspective."
Building an inclusive and diverse workforce can start with hiring, Coca-Cola's Austin said.
"Race, gender, ability, cultural and generational representation should reflect the community, which can create an authentic connection that allows employees to feel that they are celebrated
for who they are," he told CSNews. "We believe that creating an inclusive culture makes us stronger as a business. So, it's our ambition to not only mirror the markets we serve, but to have women hold 50 percent of senior leadership roles at the company, and in the U.S. to have race and ethnicity representation reflect national census data at all levels by 2030."
When starting a D&I program, it's also important to secure full buy-in at the most senior levels of the organization, according to Emile Cantrell, chief marketing officer for Imperial Trading Co., a convenience channel distributor based in Elmwood, La. "The goal is to engage first with your ownership and senior management team to ensure a 100 percent organizational cultural commitment to D&I," he advised.
Once ownership and senior management have
MARCH 2023 Convenience Store News 37
"People don't realize the power of user-generated content. It doesn't have to be a massive e ort. Just allow people to group together around a common interest and have a conversation."
— Steven Kramer, WorkJam
Embracing D&I impacts the experience of team members, customers and the community.
committed, Cantrell said it is imperative for the project to flow to all levels of management via an organized structure, with assessment and benchmark measurements in place. The human resources department must be committed to the D&I goals as well and willing to change its traditional recruitment methods.
"Best practices indicate the proper incubation systems will allow potential leaders at all levels to rise and take the lead if the culture is inclusive and welcoming," he said.
MISCONCEPTION 4: Having a D&I program would alienate us from our customers and/or business partners.
Some respondents in the survey fielded by CSNews said they don't have a D&I program because they believe having one would alienate them from customers and/or business partners.
"Everything that is said or not said can potentially alienate people/customers/business partners given volatile politics across the spectrum," Imperial Trading's Cantrell acknowledged, adding that "the risk/reward ratio is a daily component of all business practices."
He pointed out, however, that the convenience store industry as a whole is already very diverse when it comes to the customers the channel serves day in and day out.
"A truly inclusive environment is where viewpoints are respected in spite of disagreements," Cantrell said. "We as individuals always have the right to our opinion, but should be aware that progress does not come with the status quo. Change is difficult, but worth it."
At Altria, the company views its employees' commitment to inclusion, diversity and equity as an "an enabler" to create and grow some of the biggest brands in the largest tobacco categories, make superior trade relationships even stronger, and drive shareholder value. This
work is embedded into the company's strategic initiatives because when employees can bring their best selves to work, "our teams work better and we deliver better business results," Holloway said.
"We believe that maximizing our diversity and inclusion efforts sets us up for success today and far into the future. Rather than wondering who may feel alienated with a shift to focus on inclusion and diversity, a better question might be who feels alienated right now and how, as an organization, can you welcome them in?" she posed.
Some industry companies that are embracing DEI within their own organizations are also looking to partner with businesses that share the same values. Hershey, for instance, is focused on increasing supplier diversity throughout its supply chain and quadrupling its spend with diverse suppliers by 2030, according to Petross.
Similarly, Coca-Cola is committed to spending at least $1 billion annually with diverse suppliers, Austin shared. "Part of building an inclusive culture means that we are also focused on increasing the overall diversity of our suppliers. We aspire to join the Billion Dollar Roundtable — the gold standard of supplier diversity, currently with only 32 member companies," he said.
DEI efforts require widespread support and action across employees, business partners and communities to make a broader, positive impact, PepsiCo's Montgomery noted.
"We fully stand by partners and customers who share our values tied to advancing the DEI agenda," he said. "It's not a question of if DEI should be part of our company's ethos, but how we can bring it to life in our day-to-day work and business strategy." CSN
Convenience Store News has launched an industrywide initiative to facilitate engagement among all stakeholders in the convenience channel around diversity and inclusion, with support from principal underwriters Altria Group Distribution Co., The Coca-Cola Co., The Hershey Co. and WorkJam and supporting underwriter Constellation Brands. This platform is designed to be a catalyst for discussion, innovation, engagement and action.
COVER STORY 38 Convenience Store News CSNEWS.com
PRESENTED BY
The Summit for Exploring Food Trends, Operations, Safety & Technology Through Collaboration & Networking
MAY 4-5, 2023
HILTON NASHVILLE DOWNTOWN
MAKING FOODSERVICE THE CENTERPIECE OF YOUR CONVENIENCE STORE BUSINESS
FOOD TRENDS. OPERATIONS. SAFETY. TECHNOLOGY.
JOIN CSNEWS AND TOP FOODSERVICE C-STORE EXECUTIVES FOR A TWO - DAY EXPERIENTIAL NETWORKING SUMMIT.
PREVIOUS ATTENDEES INCLUDE EXECS FROM DASH IN, ENMARKET, PARKER'S, HIGH'S, KWIKTRIP, CIRCLE K, 7-ELEVEN, MAVERIK & MORE... COMING TOGETHER TO COLLABORATE AT THIS INVITE-ONLY EVENT!
THIS ISN'T YOUR TYPICAL CONFERENCE. ENGAGE WITH PEERS AND PARTNERS VIA THE POWERHOUR - CFX'S UNIQUE 1:1 OPPORTUNITY - AND ENJOY IMMERSIVE FOOD EXPERIENCES AND SITE TOURS
FOR MORE INFORMATION
CONTACT DON LONGO, DLONGO@ENSEMBLEIQ.COM OR SCAN HERE
TURNING OBSTACLES INTO OPPORTUNITIES
This year's Category Captains awards honor 15 skillful suppliers and distributors
BY SUSAN DURTSCHI, PAST TIMES MARKETING
THE CONVENIENCE STORE landscape is still proving difficult to navigate as operators grapple with lingering problems such as supply chain issues, labor shortages and higher prices due to record inflation. Changes in consumer shopping habits — from seamless checkout, mobile apps and social media influencers to artificial intelligence and virtual reality — must be optimized to achieve success.
The winners in Convenience Store News' 2023 Category Captains awards program partnered closely with their c-store customers to create successful solutions for today's challenging retail environment. They zeroed in on shopper insights to drive decisions within their categories and shared those insights with retailer partners to help them capture consumer attention and grow sales.
Fifteen skillful suppliers and distributors have been chosen as this year's honorees. Now in
its 10th year, the Category Captains program celebrates outstanding category management by partners to the c-store industry. All entries were judged based on:
• Product innovation;
• Creativity in merchandising, marketing, promotion and advertising;
• Use of consumer insights to drive total category sales;
• Innovative and dynamic category management tools and technologies;
• Demonstrated commitment to meeting the specific needs of retailer customers;
• Efficiently lifting sales for the entire product category; and
• Fact-based evidence of market-specific or account-specific results.
Past Times Marketing, a consumer research and product evaluation firm based in New York, once again judged the entries based on information supplied by participating companies.
FEATURE
40 Convenience Store News CSNEWS.com
Make Your MARK in C-store Foodservice
FIND EVERYTHING YOU NEED FROM ONE TRUSTED PARTNER
Speaking with…
Chris Murray, Core-Mark's Executive VP of Merchandising and Marketing
According to a Convenience Store News Forecast Study released in January, foodservice — particularly prepared food — will be the No. 1 category driver for growth and innovation in the channel in 2023. Convenience Store News reached out to Chris Murray, Core-Mark's Executive VP of Merchandising and Marketing, to learn how the company can help c-stores compete in the foodservice arena.
Convenience Store News: Why is foodservice such an important component for c-stores today?
Chris Murray: Recent industry data revealed that a robust foodservice offer was the greatest predictor of in-store profit.1 In spite of challenging financial times, we've learned that shoppers don't want to sacrifice quality in exchange for value. They want both — and they want to be able to get that food in a quick and convenient way. Making sure customers enjoy a superior foodservice experience offers the potential for a lucrative payoff for any c-store, large or small.
CSN: What differentiates Core-Mark from other distributors?
CM: Thanks to the recent alignment of Core-Mark and Eby-Brown under the Performance Food Group umbrella, we have a portfolio of programs fit for the convenience channel — one we believe will help define the future of convenience. We offer the culinary expertise from
our 25 corporate chefs, compelling solutions supported by a mix of leading national brands as well as high quality private brands, and a passion to partner with retailers and enhance foodservice offerings in the convenience channel.
CSN: Is there a lot of work involved for stores to get these foodservice programs up and running?
CM: No matter their size, stores don't have to worry because we offersales and marketing support, and ongoing menu planning. They'll get restaurant quality recipes and flavor profiles created by culinary experts, with equipment, training, education and distribution, too.
CSN: Have stores that offer your programs had success building their foodservice business?
CM: Absolutely! Hill's Exxon Convenience Store in Lavonia, Georgia is one example. Here is what the company's president, Matt Hill, said after the store added our Perfectly Southern Fresh Fried Chicken program: "Our team had no experience doing this… none of us did! And the training Core-Mark was able to provide to us was incredible. We were able to make this work, and work so well."
Testimonials like Matt's are exactly what we were aiming for when we created these quality programs with all the resources necessary for successful execution.
1 NACS State of the Industry data, 4/13/22
To learn more about how Core-Mark can help your c-store make its mark in foodservice, visit www.coremark.com.
OUR PORTFOLIO OF FOODSERVICE PROGRAMS
The Red Seal Pizzeria — par-baked crusts to top with sauce and cheese, then bake; pizza dough balls; mix to make crusts in-store; subs, hoagies, pasta, and more
• Contigo Taqueria — authentic Latin-style tacos, burritos, bowls, quesadillas and salads tortilla chips for nachos with guacamole and salsa for dipping churros and flan
• Perfectly Southern Fresh Fried Chicken —our core chicken program with chicken tenders, chicken pieces, biscuits, fries and our exclusive dipping sauces
• Tru-Q BBQ —pulled pork, pulled chicken, beef brisket and smoked sausage
• Deli 55 —made-to-order or graband-go deli foods including signature sandwiches, hearty soups, crisp salads, subs, heroes, hoagies, paninis, burgers and hot dogs
• My Daily Crave — coffee, teas, lemonades, bubbler programs and more!
• Quickeats — full-service programs to fit any space: Quickeats Grill branded roller grill for Meals on the Go, Quickeats Heat & Eat for a Turnkey Branded Look, and Quickeats Hot Takes for Hot & Ready brands to fill every daypart
• Basilio's Italian Style Pizza — pizzeria style pizzas, frozen to bake in-store to sell by the slice or as whole pies to go
ADVERTORIAL
The 2023 Category Captains are:

ALTERNATIVE SNACKS: Old Trapper
Shopping and spending habits dramatically changed in 2022 due to inflation and higher fuel costs, leaving c-store operators searching for ways to continue growth. Old Trapper worked closely with its retail partners to build a collaborative relationship to benefit the entire category.
Old Trapper observed that most meat snack sections are vastly under spaced and by evaluating the current selling sets and assortments, the Category Captain found that meat snacks can realize as much as a 50 percent increase by adding an adjacent section to the current category.
Old Trapper focuses on core SKUs to drive sales and uses an unbiased process that places SKUs with the highest average weekly dollars per store to achieve the highest dollar-grossing meat snack sets in every region. Rather than only promoting items within its offering, Old Trapper takes the best from all brands and creates best-in-class planograms based on sales performance. Core items from all brands contribute 88.44 percent of total category sales, whereas only 11.56 percent come from innovation items.
Understanding who its customers are, with a focus on how to bring new users to the category, is important to increasing basket size. Store-level promotions that offer customers value on their meat snack purchases support trip spend and trial. Old Trapper works with retailers to find other items that customers frequently purchase with meat snacks and bundles them in promotions.
Old Trapper also has found success bringing awareness to the meat snacks category with advertising, in-store media partnerships, and app platforms. Its national ad campaign drives consumer awareness to one of the fastest-growing convenience store categories.
BEER/MALT BEVERAGES: Anheuser-Busch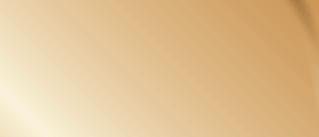 Anheuser-Busch (AB) has been leading the conversation with the industry in terms of consumer insights, evolving occasions and shopper behaviors. Last year was the first full year for its one-of-a-kind collaboration center The Vault, where category teams are designing the future of total alcohol. This past year, AB hosted 15 retailers, with each visit highlighting trends while identifying opportunities for growth like macro space planning, meals programming, hard beverages and category capabilities. AB continues to integrate these insights and recommendations into IGNITE, its retail category strategy, to continuously provide c-store retailers with suggestions on how to effectively grow the alcoholic beverages category.
AB brought new insights and recommendations to retail to help capture growth with the emergence of a fourth category: hard beverages. After polling consumers to define "hard beverages," the company created a category expansion framework to analyze and provide insight into growth trends, white space innovation and merchandising recommendations.
AB also worked with small-format retailers to focus on delivering growth through shelf management excellence, concentrating on merchandising guidelines that balance the need for increased days of supply on top SKUs within the core plus, core and value categories. These merchandising guidelines also include shifting the mix in hard beverages to capture the growth of spirit-based seltzers and cocktails, while reducing the over-allocation within malt seltzers and still supporting top SKUs and the trends within bold flavor and high ABV. These efforts have been supported by investments in several technologies and insights partnerships.
CANDY: Mars Inc.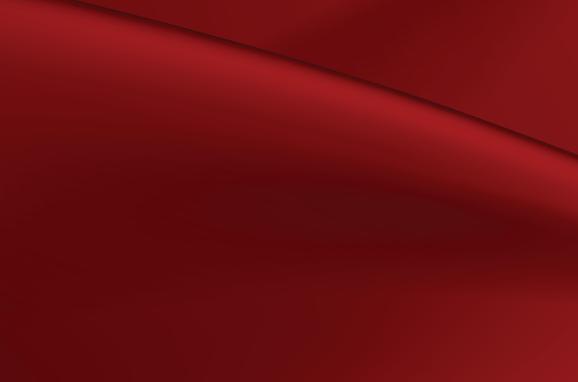 Mars is committed to being a category thought leader and developing solutions to future-proof impulse and confectionery items as the retail environment continues to evolve. Last year, it identified a significant issue jeopardizing the candy category: seamless checkout. The Transaction Zone accounts for 25 percent of confectionery purchases and provides one last opportunity
FEATURE
44 Convenience Store News CSNEWS.com
to build the basket via impulse. Without proper dwell time or a physical transaction zone, highly profitable impulse items are less visible, putting the c-store immediate consumption business at risk.
To determine how effective mission-based merchandising would be at driving impulse in a seamless environment, Mars Wrigley Shopper Insights conducted a virtual reality test comparing different executions and checkout configurations. The findings showed a 10 percent lift to total store sales, a 32 percent lift to meal sales, and an 18 percent lift to confectionery sales. Additionally, merchandising by seamless "pay points" drove impulse buys and a 67 percent lift to confectionery sales.
The Category Captain took these results and solutions to Circle K and partnered on an in-store test in one of its hybrid seamless stores. First, the company worked with Circle K to identify the retailer's most valuable shoppers and key trip missions, and then designed custom mission-based Impulse Solution Pods for the retailer. Different pods by packaged beverages, fountain beverages and hot meals as key destinations were implemented. The results from this test were incredibly positive and not only confirmed that this solution helped mitigate risk to impulse on seamless trips, but also provided insights on how to optimize future executions.
CBD: E-Alternative Solutions
CBD product types can fluctuate in popularity. However, over the next few years, vapor devices are poised to drive CBD category growth in c-stores. With category innovation at the forefront of its decision-making and a deep commitment to the success of the brick-and-mortar channel, Forth CBD from E-Alternative Solutions is leading the charge with its CBD Disposable Vape Pens.
In developing its products, Forth CBD employs the latest consumer research and insights to understand the evolving demand and expectations from c-store shoppers. Armed with the knowledge that these
shoppers rank "taste" as the most important attribute when selecting a CBD product to purchase, Forth CBD expanded its Disposable Vape Pen line to include a range of flavors — Mixed Berry, Mango, Grape, Mint, Menthol and Original Hemp — all thoughtfully chosen to cater to the adult palate.
Since the inception of the Forth brand, it has been a priority to provide adult consumers with form factors that easily fit into their daily routines, and supply retailers with what sells best. The company's offerings address CBD trends while lowering the barriers to entry for adult consumers interested in CBD products for wellness.
FOODSERVICE/COLD & FROZEN BEVERAGES: Frazil
Frazil is transforming the way convenience store retailers engage with cold and frozen dispensed beverages. The company's category management platform places all aspects of the Frazil program directly at the fingertips of category managers. The platform shows real-time sales figures, machine placement and status info, and sales per machine. In 2022, Frazil expanded its offering by building a national benchmarking dashboard, allowing retailers to evaluate their performance against competitors in their region.
Last year, the company also launched the Frazil mobile app, immediately garnering excitement with consumers. More than 25,000 downloaded the app, which features a store locator and allows them to gain points on purchases to earn badges and Frazil swag. C-stores can directly access their own data through the Frazil app to easily view their information.
Additionally, Frazil brought innovation to the category in 2022. First, it launched Frazil Energy, the first broadscale caffeinated energy slush on the market. Then, it launched a completely new brand in a completely new part of the store: Café Tango Frozen Coffee. Capitalizing on the Starbucks blended coffee trend, Café Tango gives c-store operators the ability to offer a high-end frozen coffee product without the high-end price tag for customers.
FOODSERVICE/HOT BEVERAGES: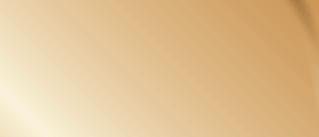 Franke Coffee Systems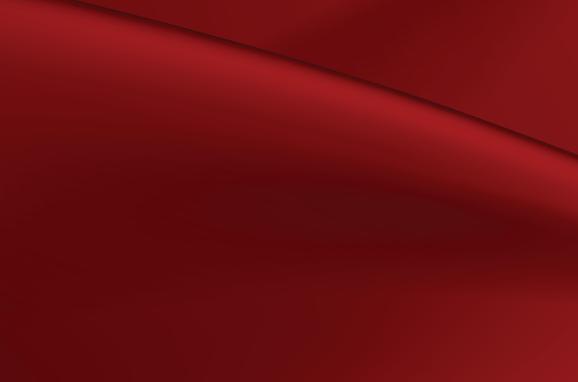 All industries, including c-stores, are suffering from
46 Convenience Store News CSNEWS.com FEATURE

labor shortages, so freeing up employees to focus on other tasks is a huge benefit. At the same time, customers today want their coffee their way with no concerns. The latest innovation from Franke Coffee Systems makes brewing hot coffee to order simple, with the quick touch of a button and no interaction.
The A400 Fresh Brew has a small footprint of just under 13.5 inches wide, making it a perfect fit for where counter space is limited. The fully automatic machine walks customers or operators through the ordering process in three quick steps with an advanced user interface.
The new system enables consistent, beanto-cup, fresh coffee every time and can produce up to four sizes of hot coffee. The unit has two bean hoppers with dedicated grinders to ensure a quality flavor every time. The A400 Fresh Brew grinds beans fresh for each cup, allowing employees to focus on checkout lines instead of making coffee during busy times. This innovation keeps customers happy and profits up for the entire category.
A simplified process focused on flexibility makes this multifaceted food program truly accessible, even by independent locations. With a breadth of components, it can be as selective or inclusive as desired, with few barriers or restrictions. Perfectly Southern Fried Chicken offers possibilities for individual meals, sandwiches, family meals and more, complemented by hands-on support and point-of-sale (POS) marketing. Hill's Exxon Convenience Store in Lavonia, Ga., found that 10 months into the program, the average transaction in the store rose from $8.75 to more than $19.
FOODSERVICE/PREPARED FOOD: Core-Mark International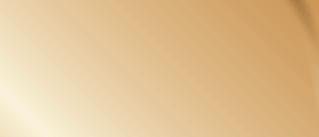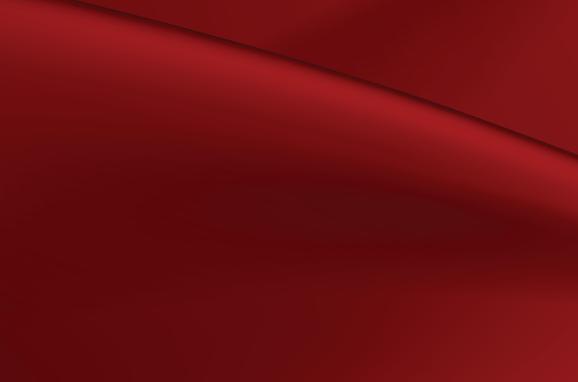 Perfectly Southern Fried Chicken is a branded foodservice program from CoreMark that is designed to position c-stores to compete with popular foodservice franchises, while steering clear of the many roadblocks and fees associated with franchise agreements. The program is a complete package, uniting superior products, restaurant-quality recipes and flavor profiles created by culinary experts with equipment, training, education and distribution.
The chicken is offered in both fresh and frozen options. The meat is marinated onsite and hand breaded for a perfect finished product. The result is a superior foodservice experience, an amazing taste and crunch, and a lucrative potential payoff for any c-store retailer, large or small.
GENERAL MERCHANDISE: McLane Co. Inc.
In 2022, McLane continued to serve as a strategic partner for retail customers to meet consumer demands. The company's retailer partners benefited from tapping into McLane's proprietary database of bestsellers and key trends, as well as its multichannel platforms.
McLane's private label brand, Consumer Value Products (CVP), allows retailers to offer a wide array of general merchandise products to consumers; everything from rain gear to grilling supplies. CVP's Work Fare line of safety equipment is a competitive differentiator for c-stores, increasing basket size among customers entering stores for beverages and snacks, but realizing they can also purchase work-related items like safety goggles, vests and gloves there.
McLane's Center for Category Innovation (CCI) provides a team of professional category analysts who work with customers and suppliers/brokers to optimize product selections. CCI utilizes McLane's proprietary sales database allowing retail customers to isolate and capitalize on key merchandising trends. It also provides an onsite retail environment with hands-on exposure to planogram recommendations and live-image planogram development. Through CCI participation, retail customers make data- and consumer-driven decisions optimized to their specific business goals.
Retail customers also gain access to multichannel platforms that enable them to learn about and purchase products through McLane's Virtual Tradeshow, McLaneXpress and McLane Edge, with real-time promotions and educational materials that empower retailers to make the best-informed purchasing decisions.
48 Convenience Store News CSNEWS.com FEATURE
WI Foods r c –Hot B r g s Coff Syst ms Am ric d igns th your commi nt to your cust rs. Fr ff yst honor 2023 Con tor t t or F o t to our cust s t cr tful. Disco our f t ff t us.coff fr com.
HEALTH & BEAUTY CARE:
Lil' Drug Store Products
Categories like health and beauty care (HBC) generate high margins, but can be complicated and time-consuming for c-store category managers. Lil' Drug Store Products offers best-in-class category management solutions to c-store retailers and wholesalers. Its team works hard to understand the goals of its partners and then utilizes a blend of national syndicated data, customer-specific scan data, industry trends, pricing analyses and proprietary consumer insights to provide turnkey recommendations that deliver sales and profit growth.
Seventy-five percent of the top 100 c-store retailers use Lil' Drug Store services. These partners continue to achieve growth numbers that exceed trends in the channel. Testimonials from retailer category managers praise the Lil' Drug Store Products category management team for its precise presentations, quick response time and focus on the entire HBC category.
Among the company's data-driven results, its triple dose program with the right SKUs and the right pricing led to a 14-point increase in dollar and unit share from lower-ring, trial-sized options to full-size, higher-ring SKUs at one large Midwest chain. This resulted in 21 percent growth in total category dollars and 9.6 percent growth in units after a year.
OTHER TOBACCO PRODUCTS/CIGARS: Cheyenne International

As maker of the market-leading brand in the OTP filtered cigars category, Cheyenne International is very active in national and state associations that advocate for retailers both large and small. It's been an important part of the Cheyenne business model from
day one to serve the single-store owner with as much dedication as it serves a national chain.
Retailers have many things grabbing their attention while running their businesses: labor, space constraints, compliance, etc. Marketing a cigar brand isn't usually No. 1 on their list. That's why Cheyenne does everything it can to promote its brands on the retailer's behalf. From in-store merchandising and point of purchase to digital marketing programs, Cheyenne assists retailers in driving traffic and register rings. A strong digital foundation provides support to retailers both in-person and digitally.
The company is also at the forefront of regulatory issues in the tobacco industry. FDA-compliant, Cheyenne creates and provides valuable resources for retailers to understand regulatory events. Cheyenne takes credibility seriously — its proven track record of compliance makes it easy for retailers to do business with the company.
OTHER TOBACCO PRODUCTS/ E-CIGARETTES & VAPOR PRODUCTS: E-Alternative Solutions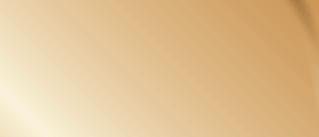 Regulatory challenges, changing consumer demands and accelerated growth have shaped emerging, alternative tobacco categories. Retailers providing adult consumers with reliable, accessible and quality products in these categories put themselves in the best position to succeed. E-Alternative Solutions (EAS), an independently owned sister company of Swisher and an innovator of adult consumer-centric brands, helps retailers navigate these markets. Its portfolio of research-tested products, compliance resources and trade programs guide retailers to maximize profitability and drive shoppers through store doors effectively.
In 2022 and into 2023, EAS' Leap brand was among a select group of vapor brands whose deep commitment to the category proved fruitful for retailers and adult consumers. Focused on being "right to market" rather than first to market, its two modern product lines, Leap and Leap Go, have kept a foothold in the market. With unique tobacco and menthol pod products and a line of disposable e-cigarettes, EAS brands continue to grow month over month.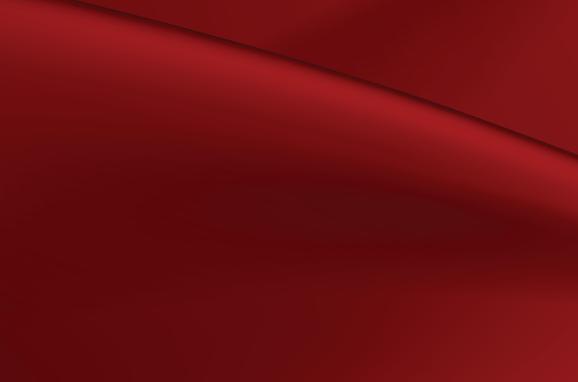 Last year, Leap expanded its Leap Smart Rewards loyalty program, offering seasonal giveaways and sweepstakes to the most engaged Leap fans and enticing them to return to the store. The brand kicked
50 Convenience Store News CSNEWS.com FEATURE

off the year with special instant redeemable coupons on Leap Device Kits. This campaign drove thousands of new loyalty program signups.
OTHER TOBACCO PRODUCTS/ OVERALL: Swisher

Swisher has achieved Category Captain status at many of the largest convenience store retailers in the country. The company's approach is a balanced portfolio with an intense focus on innovation, analytics, space planning and execution of winning strategies that allow for the continued success of the OTP category. Swisher was a driving force behind OTP growth in 2022.
Its Space Planning team works directly with more than 200 chains nationally, helping with merchandising and making assortment decisions for the nearly 5,500 planograms built by the company's Space Planning department. The team utilizes Blue Yonder's world-class software that integrates multiple data sources, including MSAi, store-level POS and other syndicated directories, to build planograms that represent retailer strategy, current trends and local adult consumer demand. Including this data allows Swisher to analyze the merits of adding, maintaining or removing items from a retailer's range of products.
After implementation, Swisher works with its partners to gauge the effectiveness of the sets through multiple KPIs, such as distribution gaps, days of supply, category volume and dollar growth. Retailer partners utilizing Swisher's Space Planning services are experiencing higher category growth than those who are not.
2022 ushered in several key initiatives in how Swisher delivers category management to its customers. The supplier has incorporated both a detailed and high-level approach to assist its retailers in analyzing adult consumer preferences and purchase patterns. To support Swisher's corporate growth and innovation initiatives, additional investments have been made in consumer research staffing, tools and services to fund research and testing to deepen consumer understanding and enhance decision making, improve POS
communication, guide concept and product development, and optimize marketing programs.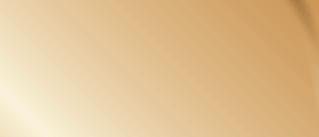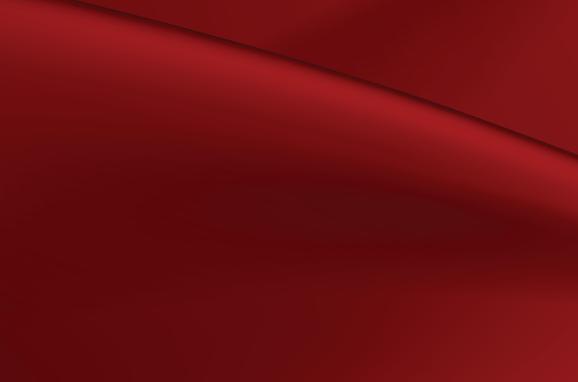 PACKAGED BEVERAGES: The Coca-Cola Co.
In 2022, The Coca-Cola Co. identified a growing trend that Generation Z (ages 11 to 26) was drinking less and less sparkling soft drinks. With 33 million teens in North America commanding a collective $71 billion in purchasing power, Coca-Cola saw the opportunity to invest in this cohort and strengthen its cultural relevance among the next generation of drinkers.
Gen Zers value moments of escape and lighthearted pleasure, with 72 percent of teens looking for new experiences and sensations to liven up their day. To address this love of discovery, the company launched "CocaCola Creations," a strategic series that takes the iconic Coca-Cola trademark and seeks to drive engagement and cultural relevance through unexpected beverages and limited-edition experiences.
Throughout 2022, Coca-Cola Creations launched four limited-edition products in the United States that fuse the signature Coca-Cola taste with unexpected touches geared toward Gen Z and the cohort's passion points: Coca-Cola Starlight, Coca-Cola Zero Sugar Byte, Marshmello's Limited Edition Coca-Cola Zero and Coca-Cola Dreamworld. The limited-time-only nature of the drinks created excitement and immediacy for teen consumers.
Creating an immersive experience within convenience stores was key to the success of Coca-Cola Creations. All 950 Wawa Inc. locations utilized extensive marketing tools highlighting Starlight's launch. These tools included cold vault cut-in and shipper displays, digital signage (CAT screens, menuboards, ATM screens, email blasts, in-app messaging, etc.), videos at the pumps, shelf strips, social postings and other tactics to inform customers of the product. As a result, Wawa sold nearly five times as many units as the channel average.
PACKAGED SWEET SNACKS: Hostess Brands
The Hostess Brands category management team
52 Convenience Store News CSNEWS.com FEATURE
dedicated to convenience retail met with more than 40 retail chains and distributors throughout 2022. The team built comprehensive packaged bakery category reviews designed to help retailers have a better understanding of their individual performance and what should be done to drive growth and reduce risks. Hostess leveraged a large assortment of data resources and tools, including Nielsen, IRI, customer data portals, panel data, assortment/incrementality tools, and research-driven consumer insights.
Last year also saw the activation of a packaged bakery merchandising test that Hostess fielded to optimize the sweet baked goods planogram in c-stores. With its retail partners, the company tested multiple layout options for the breakfast and all-day snacking subsegments within sweet baked goods. Hostess was able to validate over/under placement of the two subsegments as the best way to drive category growth. The test also provided learnings on optimal segment placement; for example, where to merchandise cupcakes, honeybuns, doughnuts, etc. The results were shared with Hostess' retail partners and implemented in the Gold Standard planogram recommendations that are provided to all customers.
Additionally in 2022, the Hostess Consumer Insights Team fielded a study on the significance of bagged doughnuts to the packaged bakery category, specifically for c-stores. This study provided learnings on customer demand and assortment expectations across multipack and single-serve doughnuts, as well as the different usage occasions for each pack type. The findings were shared with multiple c-store retailers to help them optimize their packaged doughnut offering.
drive basket rings. General Mills wants retailers to think differently about the salty snacks category, broadening it to incorporate a wider assortment of snacks and create destination sets in the store. This is accomplished by watching out for emerging subsegments that are driving growth and means not only a well-balanced assortment, but also an eye on emerging trends, unmet consumer needs and secondary placements to increase exposure.
Making sure retailers are capitalizing on all bundling opportunities is a critical component in driving the total basket ring, so General Mills leveraged VideoMining data to create a tool that identifies the top cross-purchase categories with the most weekly salty snack buyers. With this tool, General Mills can know which categories drive cross-purchases and get down to the brand level.
The supplier is also delivering product innovation in several ways. Recognizing the emerging growth of indulgent ready-to-eat popcorn, General Mills launched Cinnamon Toast Crunch and Cocoa Puffs Popcorn. And to capitalize on the current growth of puffed snack items, the Category Captain will be introducing three new Old El Paso puffed items this year.
WINE & LIQUOR: Beam Suntory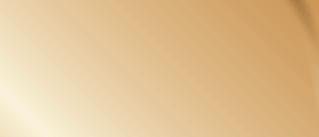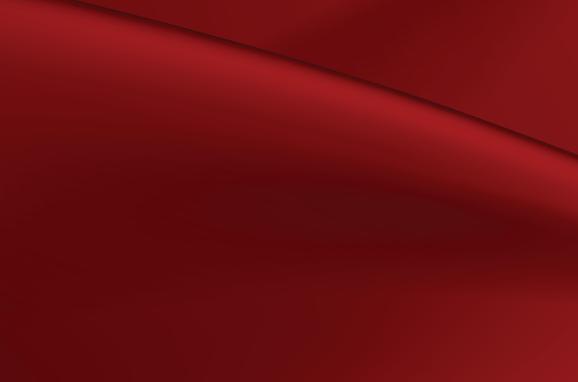 In 2022, Beam Suntory continued to grow and support convenience channel category management by increasing its headcount in sales, insights and marketing. Through increased analytic deep dives for retailers including 7-Eleven Inc., Circle K, Kum & Go LC and Wallis Oil Co., Beam Suntory helped retailers make key segment decisions around inflationary issues, ready-todrink opportunities, the potential of the tequila segment, and more.
In addition, the company has been able to help retailers identify stores for specific higher-end products through cross-referencing store locations with its internal heat mapping system. This has allowed c-store chains to be more strategic in their assortment decisions.
SALTY SNACKS: General Mills
The General Mills category management team partners with distributors and retailers to build high-impact planograms along with adjacency recommendations that will
Last year also saw Beam Suntory utilize its partnership with The Boston Beer Co. for cross-merchandising programs. Through Boston Beer, the company used custom POS to drive increased basket rings. Beam Suntory ran several national and regional programs promoting its 750-milliliter Truly Vodka product and Boston Beer's Truly 12-pack. A combination sale of both items provides a $35-plus ring for a c-store. CSN
54 Convenience Store News CSNEWS.com FEATURE
BEHIND THE SCENES
Innovations in foodservice equipment and technology focus on streamlining the backend
By Angela Hanson
THE BIGGEST NAMES in convenience foodservice most often get attention for what customers see upfront: craveable menu items, bold seasonal offerings, and a variety of the trendiest flavors and ingredients. To find true success in this blockbuster category, however, convenience store operators must reexamine what lies beneath: the foodservice equipment and technology solutions that serve as the foundation of their programs.
Some of the latest advances in foodservice technology may go largely unnoticed by customers. In 2023, retailers' focus will shift from the customer-facing digital proposition to the operations side, according to Vikram Badhwar, director of restaurant technology and portfolio management for KFC UK & Ireland. During a presentation at NRF 2023: Retail's Big Show, Badhwar said his company will "double down" on robotic automation and artificial intelligence this year.
This is partially due to the rule of supply and demand, as recruiting and retaining employees remains a challenge, which makes it critically important to streamline existing workers' duties in order to reduce errors and lessen the
likelihood they will start a new job search.
It's also the result of technology evolution that increasingly benefits smaller retail operations. "Part of this is because the cost of certain innovative technologies, such as automation and artificial intelligence, continues to come within reach of c-store and QSR [quick-service restaurant] operators," John Notte, senior vice president at Chain Link Services, a sister company of Franke Foodservice Systems, told Convenience Store News. "What's interesting is that sophistication of the technology is now allowing some equipment to be either staff- or customer-facing or both, providing more flexibility and convenience."
Notte pointed out that operators are embracing equipment and technologies that reduce repetitive, task-oriented functions, as well as solutions that reduce operational complexity. This includes unit types such as "super-automatic" bean-to-cup coffee machines and robust kitchen production systems that enable easy-tofollow recipes.
James Boushka, digital experience director at Aramark, a Philadelphia-based hospitality company that provides foodservice, facility and uniform services, advises food retailers to include their staff in discussions about what they want and don't want from automation. Getting
56 Convenience Store News CSNEWS.com
FOODSERVICE
Artificial intelligence solutions can help retailers avoid out-of-stocks and excessive food waste.
their input increases buy-in and avoids alienating team members.
"When we work with team members on how to use automation, they do not find it a threat," Boushka said. "If they don't want to do it, or there simply isn't staff to do those tasks, we have to think about how to automate those. It almost futureproofs us."
C-stores that are ready to invest in automation and have sufficiently large kitchens may want to consider installing automated food and beverage transporters. Rapid conveyor systems can deliver orders from nonadjacent prep areas to service points without sacrificing speed. Such systems also can add capacity for drive-thru operations, cutting down on the amount of time customers must wait in line.
"Speed of service is critical to both c-store and QSR operators," Notte said.
Convenience store chains like Ankeny, Iowabased Casey's General Stores Inc. have invested in technology that enhances the experience of their in-store team members, which in turn helps them better serve customers and deliver a quality guest experience. For example, Casey's has implemented an order management system that consolidates digital orders from the company's website, mobile app, phone, and third-party delivery partners.
On the consumer-facing side, digital ordering kiosks are on the rise and can provide benefits to both customers and retailers. They are easy to place orders on, offer precision in terms of customization and desired toppings, and keep orders organized for the kitchen. Having multiple kiosks helps cut down on lines to place orders at the counter, too.
Additionally, the use of digital menus can drive customer engagement — and sales — by leveraging graphics to highlight new menu items and product promotions.
The Rise of Artificial Intelligence
One of the most intriguing solutions hitting the foodservice market is the integration of artificial intelligence (AI), which can be particularly useful in helping retailers either avoid stocking too few foodservice items and running out early, or stocking too many and finding themselves with excessive food waste.
PreciTaste, a provider of smart software automation, recently launched an offline-first, plugand-play, scalable solution based on a central hub that assists managers in directing team members and providing precise guidance to streamline their tasks. It includes a prep assistant, which
Seen at The NAFEM Show
Foodservice equipment evolution is ongoing and speeding up. The options that best meet a retailer's needs will vary based on their size, menu and local market. The 2023 NAFEM Show, held Feb. 1-3 in Orlando, Fla., showcased multiple offerings worth considering:
Nitro-Infused Frozen Beverage Dispensers — Nitro isn't just for coffee. Frozen Beverage Dispensers' nitro-infused units can add a special texture and great flavor to a convenience store's frozen beverage offerings. The machines offer the ability to dispense trendy flavor shots and, where legal, precise alcohol pours for adult beverages, putting a fun spin on frozen.
Pickup Lockers — Multiple companies exhibited pickup lockers for takeout orders, which keep food secure and warm. Customers open the locker using a numerical or QR code, grab their order and leave, making these an attractive option for high-volume foodservice operations.
Beverage Sealer — Georgia-Pacific demoed its GP PRO Automated Sealing Machine, an advanced equipment solution that instantly and easily applies a secure, tamper-evident, spill-resistant sealed film on beverage cups. The film hygienically seals hot or cold beverages in 8-ounce to 44-ounce cups and reduces packaging waste by using 60 percent less film than standard lids. Rolls of film take up less space, with one roll being equal to around 2,500 plastic lids.
Updated Ovens — Alto-Shaam introduced Prodigi, its latest innovation in the combination oven category, which combines multiple cooking functions that allow operators to bake, steam, fry, smoke and more with a single unit. Meanwhile, ITW Food Equipment Group's IBEX Oven uses cutting-edge, solid-state radio frequency technology plus convection for quick, quality results. The unit can handle mixed loads and uses a preprogrammed menu for consistency.
predicts demand and guides teams on how much to prep per day, and a planner assistant, which uses quantity forecasts to produce an automated production schedule.
"The basis for the PreciTaste Suite is an AI generated demand model for the individual location. It is scary accurate at predicting sales and
MARCH 2023 Convenience Store News 57
BROASTER MEANS VENTLESS SOLUTIONS FOR C-STORE FOODSERVICE
No hood required* to turn frozen foods into restaurant-quality items for your foodservice menu — all at the touch of a button!
•Space-saving design fi ts virtually any countertop
• Space-saving any
• SmartTouch ability
•SmartTouch TM control screen offers easy to navigate menu and ability to pre-program up to 100 menu items.
•
• Unique Auto-Comp TM — automatically adjusts cooking time to accommodate varying sizes and temperatures of loads.
*Check local codes
LEARN MORE AT broaster.com
SMALL SPACES, BIG PROFITS
Speaking with… Greg West , Broaster Company's Senior VP, Marketing & Food Innovation
How can convenience stores meet customers' demands for high-quality prepared food if they don't have room for a full kitchen? Convenience Store News reached out to Greg West, Broaster Company's Senior VP of Marketing & Food Innovation, to find out how stores can profit from foodservice no matter their footprint.
Convenience Store News: Today's consumers are looking for quality foodservice offerings at the c-stores they patronize. How important is the equipment that stores use to prepare the fried chicken, wings, burgers and other items on their menus?
Greg West: C-stores continue to find growth in revenue through the addition of fresh food menu items. Long gone are the days of just a roller grill or maybe a decent pizza slice. Todays' customers expect excellent quality food rivaling the better QSR's. At Broaster Company, we call that delivering true restaurant quality. Broaster has the foodservice solutions to deliver against the target of restaurant quality fried chicken. The foodservice equipment is key to the execution of those recipes; and that equipment must fit into the deli space for your store.
CSN: Let's talk about ventless fryers specifically. Why are they great options for c-store operators looking to add or upgrade a high-quality foodservice program?
GW: Ventless fryer solutions from Broaster address one of the principal pain points for those operators
looking to add restaurant quality fried menu items; specifically that is an exhaust hood or just space under the hood. Countertop ventless fryers from Broaster are a great choice; all that is needed is space on a counter or work table. Additionally, using economical ventless hoods from Broaster in conjunction with an electric pressure fryer is another fantastic way to add equipment and set up the ability to deliver great fried chicken.
Broaster Ventless Fryers feature SmartTouch Controllers which are easy to use and simplify training. Do not take the easy way out and use high speed air ovens; many people call that fake fried food.
CSN: Can adding a foodservice program that includes a ventless fryer component really improve a store's bottom line?
GW: Adding a great fried chicken program, whether that be Genuine Broaster Chicken, Broaster Express, or your own local program can easily generate six-figure revenue for your
convenience store. Adding the ventless component offers significantly more opportunity and application for the c-store channel. It would be quite typical to see annual revenue ranges of $50,000 to $500,000 or more. Using roughly 280 orders per week (approximately $100,000/yr.), your return on investment would easily be less than a year.
CSN: With everything c-store operators have on their plates, they might worry about the time and effort it will take to install and operate the fryers. Can you put those worries to rest?
GW: Broaster Company and their distribution partners offer and provide everything it takes to fast track your way into the fried chicken business. On the equipment side, that includes installation, training, and ongoing service. For food menu opportunity and execution, that includes product and menu guidance, sourcing assistance, leveraging a great lineup of Broaster Foods products (high quality frozen foods and proprietary marinades and coatings), food and recipe training, and for Broaster trademark food programs, menu board and point of purchase material assistance.
TO LEARN MORE ABOUT OUR VENTLESS FRYER SOLUTIONS FOR YOUR FOODSERVICE OPERATION, VISIT broaster.com/vf.
ADVERTORIAL
ingredient needs," said Hauke Feddersen, vice president of global operations at PreciTaste Group. "Therefore, the crew does not over or underproduce anymore, eliminating redundant tasks and reducing food waste significantly."
AI uses a blend of historic sales and auxiliary information such as weather, traffic and trade data to create a demand model, Feddersen explained. Each point-of-sale interaction fed to the model serves as positive or negative reinforcement to improve future predictions.
"The models go through hundreds of cycles of self-improvement each day," he said. "When we deploy 10 systems today, tomorrow each of them will predict demand differently based on the individuality of the location."
Some operators have found that AI itself is accurate and helpful, but the human element can present a stumbling block that must be navigated around.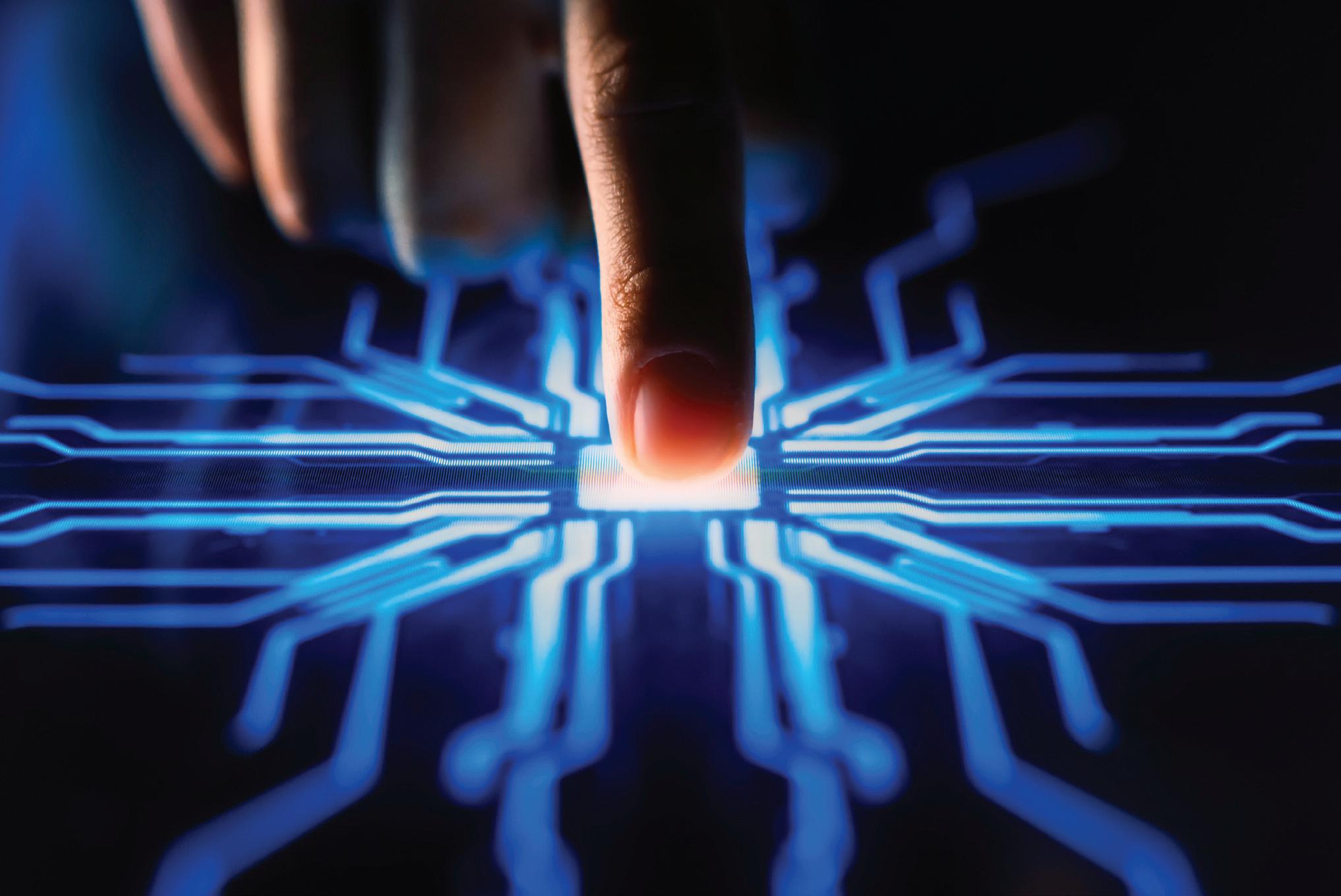 "What we are finding is when they work well together, they work well together. But when the person on the grill ignores
the suggestions of the AI, it doesn't like that," Colin McGuire, vice president of corporate systems at Chipotle, said during a panel at the NRF Show. "There is a long way to go to get to that interaction between the human and the technology to really be seamless, but once we do, I think you are going to see this technology in a lot of our spaces."
Regardless of what foodservice equipment and technology solutions retailers select to improve their program's quality and operations, the category will never be free of challenges, but setting themselves up to better tackle those challenges is key to long-term success.
"Every Tesla sold and every smoker quitting is a customer lost to the traditional c-store forever," Feddersen said. "Convenience food is the answer — but making good food is not easy." CSN
FOODSERVICE 60 Convenience Store News CSNEWS.com
"What's interesting is that sophistication of the technology is now allowing some equipment to be either staff- or customerfacing or both, providing more flexibility and convenience.
— John Notte, Chain Link Services
Ventless Kitchen Solutions | 800-348-2976 | MTIproducts.com MEET YOUR MOST DEPENDABLE EMPLOYEES • VENTLESS DEEP FRYERS & HIGH SPEED OVENS • EASY INSTALLATION AND OPERATION • UNPARALLELED COMMITMENT TO SAFETY • FOODSERVICE MADE SIMPLE IN ANY SPACE Nominations for the 10th anniversary Convenience Store News Top Women in Convenience awards are open! The program recognizes the integral role women play in convenience retailing in the retailer, wholesaler and supplier communities. VOTING AND INFORMATION: WHAT'S NEXT IN CONVENIENCE AND FUEL RETAILING TWIC 1 AWARD CATEGORIES • Women of the Year • Senior Level Leaders • Rising Stars • Mentors NOMINATE NOW DEADLINE MARCH 31, 2023 OCTOBER 4, 2023 ATLANTA, GEORGIA
Pot of Gold?
Weighing the viability of cannabis for the convenience channel
By Renée M. Covino
FOR THE FIRST TIME on record, regular cannabis use has surpassed cigarette use in the United States. This finding, uncovered in a Gallup poll in August, is just one data point that has caught the attention of a growing number of convenience store operators who are considering cannabis as a unique opportunity to expand and attract new customers.
Could marijuana be the convenience channel's next pot of gold?
Of the adult Americans who participated in the Gallup poll, roughly 16 percent said they currently use marijuana (the highest the polling organization has ever recorded), while nearly 50 percent said they have tried it. In the same poll, only 11 percent reported being cigarette smokers (the lowest recorded since Gallup began collecting data in 1944).
At the same time, Americans' views on marijuana are becoming less negative — 62 percent of adults aged 18-34 and 53 percent of those aged 35-54 said marijuana has positive effects on those who use it, according to
TOBACCO 62 Convenience Store News CSNEWS.com
©2023 Haleon group of companies or its licensor. All rights reserved. CONTACT YOUR LOCAL NICORETTE SALES REPRESENTATIVE ON HOW TO ORDER OR EMAIL SCOTT.X.BREISINGER@HALEON.COM CON C T OU R LOC L N ICOR TO ORDER OR EM A I L DID YOU KNOW... Nicorette 10ct is your answer! Cinnamon Surge, White Ice Mint, & Fruit Chill Gum These retailers are on board, are you? HOLIDAY STATIONSTORES ® WAWA ® CIRCLE K® 7-ELEVEN ® SPEEDWAY® AMPM ® New Jersey passed a law REQUIRING CONVENIENCE STORES that sell tobacco or vapor products TO CARRY FDA APPROVED NRT * NICORETTE IS THE ONLY FDA APPROVED SMOKING CESSATION ITEM† F * Took effect March 18, 2022. Includes Vape shops. Excludes Cigar shops. † Only national branded FDA approved smoking cessation item.
another Gallup poll conducted in July.
U.S. legal cannabis sales are predicted to grow from $27 billion in 2022 to $42 billion in 2026, which would account for 75 percent of total global sales, according to BDSA, a cannabis market intelligence firm based in Louisville, Colo.
"Even in the most mature markets, we're seeing consumer participation continue to grow," said Brendan Mitchel-Chesebro, analyst/content manager for BDSA. "As of today, 95 percent of Americans live in a state that has at least some form of medical cannabis; this is excluding CBDonly programs." He added that more than 50 percent of adults over the age of 21 live in states that have legalized adult use of cannabis.
more about the space as it evolves both in Canada and beyond," said Alex Miller, the retailer's executive vice president of operations, North America. Couche-Tard believes it is a natural extension to pair its convenient shopper experience with the growing demand for cannabis products, he added.
In the U.S., Circle K entered into a lease agreement with Chicago-based Green Thumb Industries Inc., owner of RISE Dispensaries. This year, Green Thumb plans to launch "the test and learn phase" of a rollout of approximately 10 RISE Express medical cannabis retail stores adjacent to Circle K convenience stores in Florida.
Double-C Integration
C-store partnerships around cannabis are blossoming in creative ways.
In Canada, where recreational cannabis was legalized in 2018, Laval, Quebecbased Alimentation Couche-Tard Inc. (ACT), the parent company of Circle K, entered into a venture in 2019 with Toronto-based Fire & Flower, an adultuse cannabis retailer with more than 100 corporate-owned stores. ACT agreed to provide Fire & Flower with capital to accelerate its expansion strategy.
The alliance has since expanded to include the opening of seven Circle K co-located cannabis stores in Canada's provinces of Alberta and Ontario, operating under Fire & Flower corporate or technology licensing business models.
The companies intend to pursue more opportunities to expand the Circle K co-located store program. "Couche-Tard continues to see promise in the cannabis market and is committed to learning
The Cannabis Consumer
Coresight Research conducted a survey among 1,000-plus respondents in the District of Columbia and 41 states where marijuana is now legal in some form. The survey found:
• 22 percent of the participants said they had purchased marijuana for recreational or medicinal purposes in the last year;
• Among those consumers, 57 percent said they smoked it, 46 percent consumed it via food and 42 percent vaped it;
• The average spent on cannabis per month was $85; and
• About two out of three users indicated they increased their marijuana usage since it was legalized.
64 Convenience Store News CSNEWS.com TOBACCO
"Dispensing marijuana legally in any U.S. c-store is impossible today."
— Agustin Rodriguez, Troutman Pepper law firm
"Convenience is a strong channel in retail, and people want more access to cannabis," said Ben Kovler, founder, chairman and CEO of Green Thumb. "The new RISE Express model is a huge step forward in making it easier and more efficient for patients to purchase high-quality cannabis as part of their everyday routine when stopping by their local convenience store."
This year is also expected to see Jacksons Food Stores enter the cannabis market. Jackson BevCo, which is owned by Boise, Idaho-based Jacksons Food Stores, is teaming up with CordovaCann Corp., a cannabis-focused consumer products and retail company based in Toronto. A managed services agreement (MSA) between the companies will facilitate the opening of cannabis retail stores inside or adjacent to c-stores operated by Jackson BevCo, which has 65 Big Smoke and Tobacco Connection stores in the western U.S.
The cannabis retail stores opened under the MSA will be owned and operated by Jacksons, which will pay Cordova a royalty based on a percentage of revenues generated. The first of these stores are slated to launch in Washington, Oregon and Arizona.
"The MSA will be mutually beneficial as it will provide a new and substantial revenue channel for Jacksons and accelerate the revenue and profitability of Cordova's U.S. operations," stated Taz Turner, chairman and CEO of Cordova.
But Not So Fast
While it is true that the convenience channel has a long history of selling age-restricted products safely and compliantly, and thousands of c-stores already sell non-psychoactive CBD (cannabidiol) products, industry analysts and experts say there's cause for a pause before more convenience retailers jump into the cannabis space.
"Dispensing marijuana legally in any U.S. c-store is impossible today," Agustin Rodriguez, a partner with the national law firm of Troutman Pepper, told Convenience Store News. He said the c-store/ cannabis retailer partnerships involving medical marijuana are "an interesting way to get into it." However, he added that "it's clearly illegal under federal statute to lease to marijuana companies."
Of course, there is legalization at the
state level, but "you currently have to have adult-only dedicated dispensaries to dispense the product legally," Rodriguez explained.
He also cautions c-store chains to think about the complexity involved in the dispensary business. "What's limiting about that is every one of those state territories has its own licensing regime and many, if not all, are designed to keep out large business to the extent possible and to encourage small-business ownerships."
The future viability and success of cannabis in the U.S. c-store environment will depend on several variables, according to Mike Wilson, vice president of trade strategy and operations for tobacco company Reynolds Marketing Services Co., headquartered in Winston-Salem, N.C. Those variables include societal perception, particularly on issues of public health and safety; federal and state regulation; product format; product pricing; existing entrenched interests; and c-store operators' willingness to engage in the sale of cannabis products.
"There are cannabis products today that fit within the definition of a fast-moving consumer good and, as a result, seem to be a natural fit for the c-store environment eventually," Wilson said. "As regulations and societal perception develop, the long-term viability of this category in c-stores will largely depend on the willingness of the c-store operators to participate in conversations and considerations on each of the variables listed above."
For marijuana to be successful in any mass retail channel, "it will essentially have to be ubiquitous in the U.S., and it has not reached that point yet. Plus, retailers risk alienating/offending a portion of their consumer base now," noted Alex Morrison, senior business analyst for Cadent Consulting Group.
Further down the road, though, he sees potential. "Cannabis is clearly an opportunity for c-stores at some point, but we are still five years to a decade out," he predicted.
When the time comes, Morrison does believe that cannabis will have the most success in the convenience channel because it is where most people already go to make their age-restricted purchases, including tobacco, alcohol and lottery. CSN
MARCH 2023 Convenience Store News 65
"There are cannabis products today that fit within the definition of a fast-moving consumer good and, as a result, seem to be a natural fit for the c-store environment eventually."
— Mike Wilson, Reynolds Marketing Services Co.
The
Health of Imbibing Wellness trends are shaking up the alcoholic beverages category
By Kathleen Furore
THERE IS PERHAPS no bigger trend emerging in the alcoholic beverage space than a move to products that fit consumers' increasing demand for health and wellness products.
"Whether it's a 0% ABV beer, a flavored seltzer or another nonalcoholic drink, more consumers than ever are avoiding alcohol," NielsenIQ noted in its November 2022 analysis of beverage alcohol sales. Between August 2021 and August 2022, total dollar sales of nonalcoholic drinks in the United States stood at $395 million — a year-over-year increase of 20.6 percent, the report highlighted.
This trend is having a positive impact at Chicago-based Foxtrot, an upscale convenience store chain that operates
23 locations throughout the Chicago, Dallas and Washington, D.C., metro areas.
"Foxtrot has seen and continues to see eye-popping numbers for nonalcoholic spirit sales," said Dylan Melvin, director of adult beverage for the chain, which offers five-minute pickup and 30-minute delivery of goods from its retail locations, as well as nationwide shipping via Foxtrot Anywhere.
ALCOHOLIC BEVERAGES 66 Convenience Store News CSNEWS.com
"Foxtrot has seen and continues to see eye-popping numbers for nonalcoholic spirit sales."
—
Dylan Melvin, Foxtrot
Foxtrot is seeing strong sales in wine and spirit-based RTD products.
Welcome to a new era for the original flavored malt beverage. And it starts with a new look that screams what your shoppers want most: FLAVOR. This redesign has tested the highest of any design we've ever released before. That means the packs will pop off your shelf and shoppers will instantly know that you're fully-stocked with the flavors they crave. Don't miss out on reaping the benefits of this iconic redesign. For more information, please reach out to your local Smirnoff Ice distributor.
For more info: smirnoff.com Follow us @smirnoff PLEASE DRINK RESPONSIBLY. SMIRNOFF ICE Premium Flavored Malt Beverage. The Smirnoff Co., New York, NY
MERCHANDISING HARD SELTZERS FOR LONG-TERM SUCCESS
There is still plenty of spark in the Hard Seltzer category, but long-term success will depend on a fine-tuned selection focused on the lead brands. The $4.4 billion business is particularly crucial for C-store retailers who are building traction with younger Millennials and GenZ shoppers.
QWhat do you see as the future of hard seltzer?:
Todd Bollig: The Beverage Alcohol Industry has never seen a seen a segment grow as rapidly as Hard Seltzer. During the pandemic many shoppers tried Hard Seltzer for the first time, and they enjoyed the experience making it part of their regular Beverage Alcohol purchases. We see a whole set of shoppers, especially younger consumers, who are staying engaged in the segment. This will continue to expand the category for future growth.
AWhy is the Hard Seltzer consumer so important to C-stores?
TB: C-stores are focused on capturing younger shoppers, engaging with them and bringing them into the channel. What is interesting is that Hard Seltzer over-index with younger consumers.
Truly has the highest household penetration of all beers in the 21 to 34 age range. They have engaged in our brand and in Hard Seltzer in general. Hard Seltzers aren't just for younger generations, but there is an over-index.
The category is a critical opportunity for C-store operators to make sure they set up for success, promote effectively and advertise to reach younger customers in meaningful ways.
What advice do you give C-store operators with limited shelf space to hit the mark?
TB: Whether you have a three-door or a six-door or even an eight-door cooler with a beer cave — you have space limitations. We work closely with Numerator to track shoppers and what is going on in the market. Our studies show that the top three seltzer brands — White Claw, Truly and Bud Light — cover 90% of your seltzer shopper
needs. You don't need eight to ten brands to reach the shopper. The top three, in the right flavors, deliver results.
There are similarities to the energy drink segment. Over a decade ago the energy category grew rapidly and there were new entrants from every major company. Growth stalled for a while until the shelf was organized and the assortment was reduced. Just like the Energy Category, retailers need to zero in on the top Hard Seltzer brands to reach younger customers because that is where growth will come from.
Younger consumers shop differently. They buy for an immediate need by occasion and that plays well for C-stores.
What's the best way to merchandise the category?
TB: We recommend leading your cooler with Beyond Beer and with Hard Seltzers first in this section before flowing into the beer category. The reasoning behind this is that it attacts a very impulse-driven, young adult shopper.
There are higher rings in the Beyond Beer category. And customers who pick up Hard Seltzer typically spend 5% more than the average beer shopper. Having your Beyond Beer section lead with Hard Seltzers enables shoppers to have a quick and easy shopping experience.
For more information on Hard Seltzer sales with Truly, contact: Sean Colman, sean.colman@bostonbeer.com
SPONSORED CONTENT
CSNews talked with Todd Bollig, Senior Director, Category Management & Shopper Insights about the evolution of the $4.4 billion Hard Seltzer category.
The retailer's "Dry January" campaign this year was up more than 50 percent compared to last year. "The most popular [products] have been Amaro and functional beverages like Kin, but nonalcoholic wine seems to be gaining traction," Melvin observed.
It is important to note that the health and wellness trend extends beyond nonalcoholic options, encompassing products with low ABVs and more environmentally friendly profiles, too.
Overproof, a Miami-based company that helps beverage alcohol brands leverage predictive market intelligence and identify microtrends, advises that companies "will have to find ways to connect with young drinkers who are aging into the market and looking for ecofriendly, low-sugar options." Overproof goes on to predict that this approach will bring "more fresh and light flavor combinations that incorporate herbal, botanical and citrus notes."
It is a savvy strategy since not all consumers who embrace nonalcoholic products are adopting total sobriety: 82 percent of nonalcoholic drink buyers are also still purchasing drinks that contain alcohol, which means retailers "may want to utilize some marketing to promote your low-alcohol options to these consumers who fall somewhere in the middle," NielsenIQ said.
The Outlook for 2023
According to Goldman Sachs' latest Beverage Bytes survey, convenience channel retailers have a slightly more cautious outlook on 2023 due to shifts in consumer buying habits, such as increased purchases of smaller packs, and expected manufacturer price increases in the year ahead.
In the good news column, however, c-store retailers say out-of-stock pressures are waning. The fourthquarter 2022 Beverage Bytes survey found that 13 percent of retailers are seeing no out-of-stocks and 80 percent expect the situation to resolve by the end of the second quarter of 2023. Additionally, 43 percent of convenience channel retailers plan to add incremental shelf/ cooler space for alcoholic beverages into their sets this year.
Overproof predicts that a healthy headwind will prevail moving through the year.
Tapping Into the Power of Hispanic Consumers
In 10 years, one out of two new consumers of legal drinking age will be Hispanic. And by 2032, Hispanics will represent 50 percent of consumers entering the alcoholic beverage space.
This data, shared in a new Anheuser-Busch report entitled "The Face of America Is Changing," underscores the important role marketing to Hispanics can play.
This is particularly true in the beer category, as the report points out that:
• Hispanics consume 1.4 times more beer than non-Hispanics;
• Hispanics are attracted to premium products and have a higher propensity to trade up than non-Hispanics; and
• Hispanics drink a variety of beers, favoring the lager style.
"As Hispanics transform the alcohol industry, it is mission critical that retailers and brands offer relevant and meaningful products finetuned for the consumer group," the Anheuser-Busch report stresses, going on to note that acculturation, geography and country of origin all impact purchasing decisions and must be considered to connect with this important group.
70 Convenience Store News CSNEWS.com ALCOHOLIC BEVERAGES






Seasonal Selling
While alcoholic beverages in general sell all year long, different products perform better than others during different times of the year. AdAdapted, an advertising technology solution that provides data about shopping trends, offers the following insights that can help retailers plan inventory and promotions based on when products tend to sell best:
Beer: Historically, shopping list trends show that beer spikes in popularity among shoppers in the summer, peaking in July.
Wine: White wine has a higher shopping list presence than red wine. However, red wine peaks more in list presence during November and December compared to white wine.
Whiskey: December is generally the strongest month for whiskey sales, and this spirit is most popular in western states such as California, Washington and Alaska.
"The alcoholic beverage industry has experienced significant growth in the last two years and that will continue into 2023," the company stated in its Alcohol Trends 2023 report. "…Overall, the beverage industry trends for 2023 are positive and have created a space for innovation and creativity that can only benefit everyone along the supply chain, including consumers."
Some segments are faring better than others, reflecting the change in consumer preferences.
Beer/flavored malt beverage sales growth in c-stores was up a modest 2 percent in the fourth quarter of 2022, and retailers expect modest future segment growth of roughly 3 percent in 2023, according to Goldman Sachs. Meanwhile, hard seltzer sales growth in c-stores was down 4 percent year over year in the fourth quarter, and retailers expect the segment to be flat in 2023.
Foxtrot is seeing strong sales in wine and spirit-based ready-to-drink (RTD) products, but a leveling-off in the
82% of nonalcoholic drink buyers are also still purchasing drinks that contain alcohol.
Source: NielsenIQ
popularity of once-hot flavored malt beverage seltzers.
"We have been very surprised by the performance of orange wine. Last year, orange wine and chardonnay had about the same amount of sales," Melvin said. "Spirit-based, ready-to-drink beverages, including seltzers, are still on the rise as consumers are trading up to premium beverages."
Melvin predicts that tequila-focused RTD products and seltzers will remain popular throughout the warm spring and summer seasons this year, with orange wine also poised to grow.
"Rosé will also likely stay top of mind for consumers," he added. CSN
ALCOHOLIC
BEVERAGES
72 Convenience Store News CSNEWS.com
White wine has a higher shopping list presence than red wine, according to AdAdapted.
Prioritizing the Workforce
From scheduling and training to task management and communication, workforce management technology helps retain employees, improve efficiency and satisfy customers
By Tammy Mastroberte
TODAY'S EMPLOYEES in the convenience channel are looking for more from their employers than they were in the past in order to feel content and satisfied in the workplace — and ultimately remain employed with the company. Whether it's a flexible schedule or easy access to change it, open lines of communication from the top down, or availability of training to grow, c-store operators are needing to up their game when it comes to employee satisfaction.
In the post-pandemic world, there are labor shortages in all areas of retail. A recent study by Forrester Research commissioned by WorkJam and released in January found that 63 percent of retailers are short frontline staff. As these labor issues continue, keeping employees satisfied is more important than ever, and many retailers are turning to technology to help.
"There has definitely been an increase in interest for workforce management technology post-pandemic because at first people thought the labor shortage was a temporary phenomenon, but when it didn't go back to pre-pandemic levels, employers realized they needed to raise the bar on the employee experience and in the efficiency at the store," said Sanish Mondkar, founder and CEO of Legion Technologies, a provider of artificial intelligence (AI) powered workforce management products, based in Palo Alto, Calif.
Workforce management (WFM) has existed in c-stores going back to the days of punch clocks and cards, but advancements now enable a much more seamless, sophisticated and efficient way of managing time and attendance, tasks, communication and more.
WFM benefits both employers and employees. Happier employees trickle down the line to better customer experiences, which is always beneficial to a retailer, noted Louise Clements, chief marketing officer at WorkJam, a digital frontline workplace provider headquartered in Montreal, with a U.S. office in Cincinnati.
"The frontline workforce is the last mile of the customer experience and if they are well-trained, happy, understand your inventory and feel part of the organization, then your customer is going to have a great experience," Clements said. "Retailers often invest in customers and forget about the people on the store floor. If you are not training them and investing in them, your customer experience will not be as good."
Additionally, by digitizing communication and task management with a WFM system, organizations often see increased efficiency and productivity. For example, when implementing new planograms or endcaps, rather than sending communications manually through printed materials or binders that need to be mailed to each store, updates can be sent digitally via a WFM platform and tracked to make sure every store in the chain implements the changes correctly, according to Gary Stonell, senior vice president of operations at Opterus, a provider of cloud store communications and task management solutions, based in Toronto.
"What might have taken 30 days can happen in a moment with digital communication and task management, whether it's pricing promotions, food safety updates, a new endcap, bathroom cleaning instructions or a new display," Stonell explained. "The right worker can be notified when something needs to be done and it will show up in an app or through a push notification. Then, once they complete a task, they can take a photo and upload it as proof." CSN
74 Convenience Store News CSNEWS.com
TECHNOLOGY
LEARN MORE
this code for more on how c-store retailers are using workforce management technology.
Scan
Intelligent Workforce Management for Convenience Stores
Learn how Legion WFM can help C-store operators solve the most difficult challenges and achieve 13x ROI
Optimize every dollar of your labor budget
Increase retention by offering schedule empowerment and gig-like flexibility
Automatically generate fully compliant schedules
Maximize frontline engagement with modern communication tools and instant access to earned wages
more at https://legion.co
Learn
ATMs HOT PRODUCTS SPECIAL ADVERTISING SECTION 76 Convenience Store News CSNEWS.com
HOT PRODUCTS SPECIAL ADVERTISING SECTION C-store Merchandise Displays MARCH 2023 Convenience Store News 77
HOT PRODUCTS SPECIAL ADVERTISING SECTION Gourmet Pet Treats 78 Convenience Store News CSNEWS.com
HOT PRODUCTS SPECIAL ADVERTISING SECTION POS/Equipment/Supplies
MARCH 2023 Convenience Store News 79
Snacks
HOT PRODUCTS SPECIAL ADVERTISING SECTION General Merchandise General Merchandise 80 Convenience Store News CSNEWS.com
HOT PRODUCTS SPECIAL ADVERTISING SECTION
Kiosk Pre- Paid Services MARCH 2023 Convenience Store News 81
C-Store Recruiters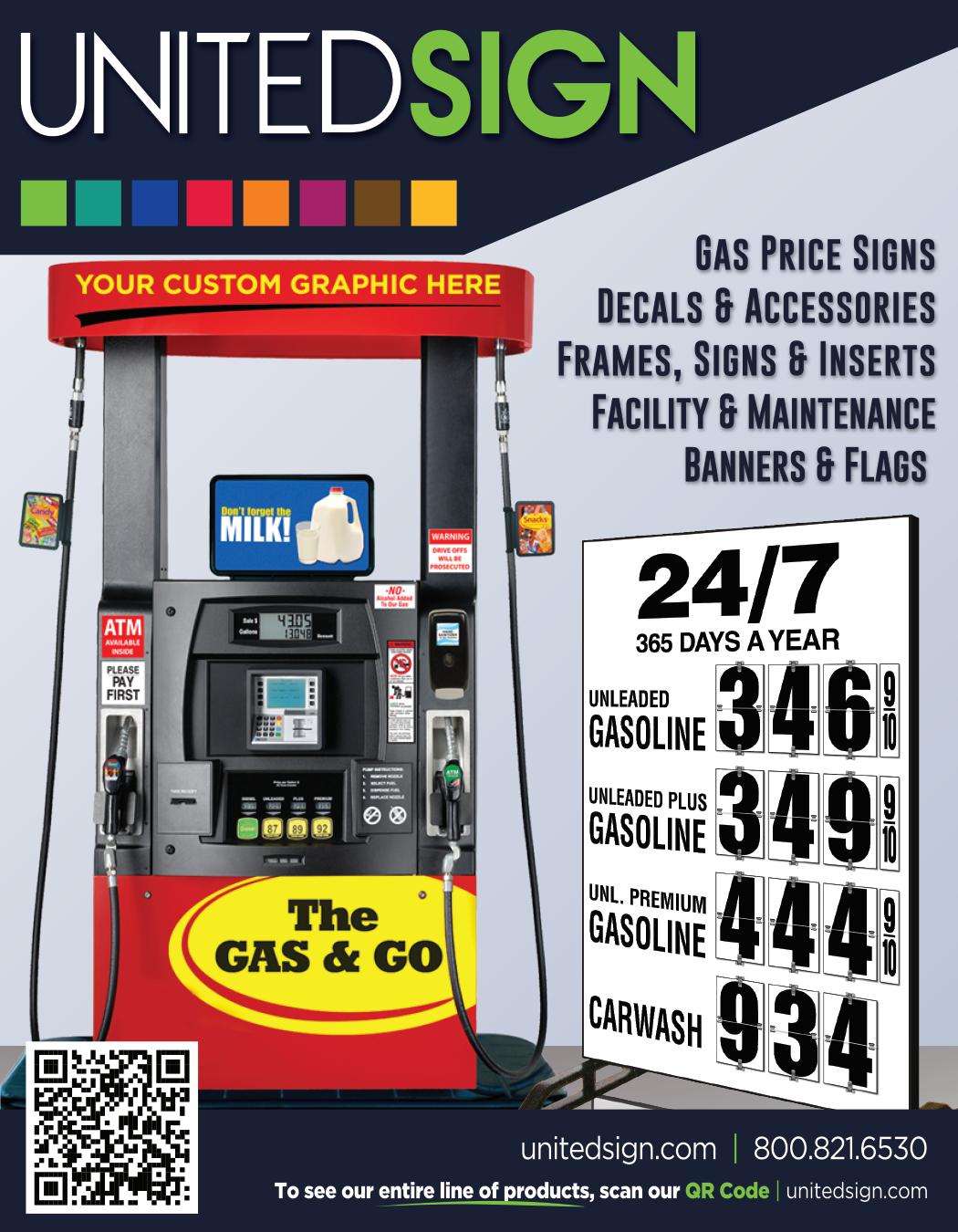 Sports Shield Sunglasses Age Verifier HOT PRODUCTS SPECIAL ADVERTISING SECTION C-store Signs/Services Looking for ideas to promote your product or services? We are here to help, whether it be in the classi ed ad section, an ad in the main pages, or online. Call or email with any questions or for pricing. We can handle all aspects of your ad from conception to print in a fraction of the cost that agences charge! CALL TERRY KANGANIS TODAYNeed help creating an ad that ts your needs without spending a for tune with an advertising agenc y? Our ads get results! 917-634-7471 tkanganis@ensembleIQ.com 82 Convenience Store News CSNEWS.com
CLASSIFIEDS Credit Card Processing / Merchant Services MARCH 2023 Convenience Store News 83
CLASSIFIEDS Sunglasses 84 Convenience Store News CSNEWS.com
CLASSIFIEDS Credit Card Processing / Merchant Services MARCH 2023 Convenience Store News 85
CLASSIFIEDS Services 86 Convenience Store News CSNEWS.com
CLASSIFIEDS Credit Card Processing / Merchant Services MARCH 2023 Convenience Store News 87
CLASSIFIEDS Air Vacs 88 Convenience Store News CSNEWS.com
CLASSIFIEDS Plastics
MARCH 2023 Convenience Store News 89
ATMs
CLASSIFIEDS Air Vacs
90 Convenience Store News CSNEWS.com
Equipment/Supplies
CLASSIFIEDS Age Verifier ATM's General Merchandise MARCH 2023 Convenience Store News 91
CLASSIFIEDS FOR ALL YOUR NEW PRODUCT S AND SERVICES ADVERTISE IN CSN HOT PRODUCTS CALL TERRY KANGANIS 917-634-7471 POS/ Equipment Credit Card Processing Petroleum/Equiment 92 Convenience Store News CSNEWS.com
CLASSIFIEDS Wholesale Refrigeration 8550 W. Bryn Mawr Ave, Suite 200, Chicago, IL 60631 Phone 773-992-4450 Fax 773-992-4455 www.ensembleiq.com Altria Group Distribution 2 Anheuser-Busch ..................................... 41 Autofry/MTI, Inc. 61 Beam Suntory, Inc. ................................. 45 Buzzballz LLC 25 California Tobacco Control Program. 17 Cookies United 17 Core-Mark International ....................... 42–43 Diageo 67 E-Alternative Solutions......................... 9, 47 E&J Gallo Winery 71 Forte Products ........................................ 16 Franke Coffee Systems 49 Freezing Point LLC - Frazil .................. 1 General Mills 55 GT's Living Foods .................................. 12–13 Haleon 5, 23, 63 Hostess Brands 53 ImageWorks Display ............................. 29 Legion Technologies 75 Liggett Vector Brands .......................... 15 MPACT Beverage 73 Mars Wrigley ........................................... 45 National Confectioners Association 18 Premier Manufacturing ......................... 27 Signal Tobacco 31 Swedish Match North America LLC ... 7, 21, 96 The Boston Beer Company 68–69 The Broaster Company ......................... 58–59 The Hershey Company 11 The J.M. Smucker Company ................ 95 Universal Merchant Services 19 ADINDEX who read Convenience Store News do so because they want to find out about new products . Reach those important hard to reach retailers by advertising here in the Hot Products Section of Convenience Store News by contacting: 86 % of retailers Terry Kanganis EnsembleIQ at: 917-634-7471 for more details . Coffee and Tea Services MARCH 2023 Convenience Store News 93
The Sprouting of Plant-Based Products
Deep-rooted values among Gen Zs and millennials are enabling this category to grow
Increased interest in healthy living since the onset of the COVID-19 pandemic has led many U.S. consumers to recognize the potential long-term benefits of meat and dairy alternatives. Sales of plant-based products are growing as a result. According to newly released research from The NPD Group, roughly 25 million consumers eat plant-based beverages and foods occasionally or regularly. As more innovation takes place and more products become available and accessible, consumer interest is expected to broaden. Other insights from the research include:
NPD forecasts that dairy and meat alternatives will grow through 2024, driven almost entirely by millennials and Gen Zs, who choose these products because of their interest in sustainability, animal welfare and better health.
When it comes to consuming plant-based products at home vs. away from home, consumers say they eat more plant-based meat, poultry and seafood alternatives from restaurants because here they do not have to sacrifice taste for what they believe to be a better option.
Conversely, only about 7% of meals or snacks that include milk alternatives are consumed at/from a restaurant or foodservice outlet vs. 93% consumed at home.
"Plant-based beverages and foods are growing and gaining loyalty. These products still represent a small share in the categories in which they compete, but give consumers and foodservice operators more options to consider."
— Darren
Seifer,
food & beverage industry analyst, The NPD Group
Based in Port Washington, N.Y., The NPD Group is a market information company offering data, industry expertise and prescriptive analytics to help clients understand today's retail landscape and prepare for the future. NPD recently merged with Information Resources Inc. (IRI) to create a leading global technology, analytics and data provider.
INSIDE THE CONSUMER MIND
94 Convenience Store News CSNEWS.com
ABOUT ONE IN FIVE consumers say they want more plant-based foods in their diet.
LIGHT THE DARK Premiering a new line of limited-run cigarillos featuring exclusive, expertly aged tobacco, from the world's top-selling natural leaf cigar brand. NOW AVAILABLE IN 2 FOR $1.29, SAVE ON 2 AND 5 FOR $2.99 RESEALABLE POUCHES CONTACT YOUR SWEDISH MATCH REPRESENTATIVE 800-367-3677 • CUSTOMER.SERVICE@SMNA.COM GAMECIGARS.COM ©2022 SMCI Holding, Inc.