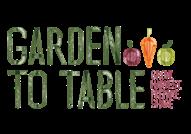 AUCKLAND GARDEN DESIGNFEST OFFICIAL PROGRAMME DESIGNER GARDENS OPEN TO THE PUBLIC DesignNeville Design Studio and Studio Naomi Rushmer | PhotographyScott Sinton 26-27 NOVEMBER 2022 PREMIER SPONSORS PRESENTED BY EVENT PROCEEDS TO gardendesignfest.co.nzAGDfest aucklandgardengardendesignfest
At last, we can welcome you back to the Auckland Garden DesignFest. Come and be inspired. After a three year covid-induced hiatus we present a wonderful array of diverse gardens in style and size for our sixth festival. Eighteen gardens all designed by professional designers, to showcase the breadth of talent we have in Auckland.
There are courtyard-sized inner-city gardens, terraces, sweeping lawns and gullies in older suburbs, richly treed gardens, heritage houses, gardens new and mature. There are lush gardens, quirky ones, gardens full of colour. Some old favourites have been included but most gardens have not been open to the public before. This is a great opportunity to see what imagination can accomplish in the creative partnerships between client and designer, irrespective of budget. The warm Auckland climate allows an extraordinary range of plant life to flourish,
from temperate to subtropical and all these gardens exhibit the depth and breadth of vegetation on the isthmus, in a range of settingscoastal, lakeside, suburban and tight streetscapes.
We are lucky to have such generous garden owners, happy to allow visitors into their private domains and to them a huge thank you. All proceeds are going to five wonderful and deserving charities; Lifeline Aotearoa, KidsCan, Garden to Table, Oke and Rotary Club of Newmarket Charitable Trust
Come along and meet the garden designers who will be in their garden creations to answer questions and explain their choices and rationale. Join us in this spring celebration of garden beauty and the wealth of talent on show.
Garden Design Society of New Zealand and Rotary Newmarket.
OUR PROUD SUPPORTERS
ORGANISERS
The Garden Design Society of New Zealand was established in 2002 by a group of enthusiastic professionals working in garden design practice and education. GDSNZ's aims include; encouraging and advancing the practice of garden design, furthering the teaching and study of garden design and establishing itself as the professional body supporting and representing it's members who work in this industry.
The Auckland Garden DesignFest is a perfect fit for achieving those aims and GDSNZ is thrilled to be playing its part in raising awareness of all the charities supported by this event.
The Rotary Club of Newmarket was formed in 1945 and since then its members have been involved in many community projects similar to the Auckland Garden DesignFest. Rotary's main function as an organisation is to provide its members with the opportunity to be of service to the community either locally or internationally. There are over 30,000 Rotary clubs worldwide providing substantial benefits to mankind. The Auckland Garden DesignFest will provide much needed funds to selected charities so they can have the greatest positive influence for their communities. The Rotary Club of Newmarket is privileged to be associated with the Auckland Garden DesignFest.
VISITOR INFORMATION
PLEASE OBSERVE THE FOLLOWING COURTESIES:
• We regret that children under 12 canot be admitted (unless they are young enough to be carried).
• Gardens are open from 10am-4pm each day. Please respect these hours.
• Photography of gardens for commercial or media purposes is NOT permitted. Sharing of photos on social media is encouraged.
Tag #aucklandgardendesignfest
• Wear flat shoes and watch your step.
• Animals are not allowed to enter the gardens, except for service animals.
• Please do not touch the plants or take any part of them. Plant lists and personal iden tification of plants will be provided where possible.
• Keep to the paths and take care to avoid damaging lawns and foliage.
• Parking is usually available in nearby streets and gardens are conveniently grouped in clusters often within walking distance of each other in some cases.
• Please respect the privacy of our remarkably generous owners.
• Please do not picnic, litter, smoke or consume alcohol in any garden.
IMPORTANT SAFETY NOTICE
While every precaution has been taken, please note that it is a condition of entry to the gardens that you assume all responsibility for your own safety, the safety of those in your care, and of your possessions.
PREMIER SPONSORS
Our diverse selection of gardens this year contain many interesting features. Use this helpful reference key to ensure that you don't miss out on what you are particularly interested in.
Productive/Edible Gardens
2,3,4,5,6,8,9,10,12,13,14,15,161 7,18,20
Subtropical/Native Gardens
1,2,3,7,8,9,10,11,12,13,16,17,18,20
Swimming Pool/Spa Gardens
1,4,5,6,7,9,12,13,15,16,17,18
Courtyard Gardens 1,3,5,8,13,16,17
Chicken Coop Garden 12
Art/Sculpture Gardens
1,2,8,9,11,13,16,18
Fireplace/Firepit Gardens 4,6,12
Perennial Gardens
7,11,12,13,16,17,20