Charlotte, North Carolina 10714 David Taylor Drive

RICH WITH POSSIBILITES
We are BREAKING THE MOLD
As the BEST-IN-MARKET OFFICE
Designed to SUPPORT COMPANIES IN A NEW AND INVITING SPACE
LOBBY & MAIN ENTRANCE
New Construction with the
ABILITY TO EXPAND
DEEP & EXPANDING TALENT POOL
Strategically located with strong access to a deep network of existing talent within Charlotte supported by graduates of University of North Carolina, Charlotte - North Carolina's urban research university and the third largest institution in the UNC System.
BRAND NEW SPACE
Best-In-Market architecture and amenities
159,000 SF of creative office with 40,000 SF floorplates. Expansive, landscaped outdoor patios. Inviting groundfloor amenity lounge. Efficient office interiors with incredible views of green and natural light.
PREMIER LOCATION
Located in the growing University area in Charlotte, NC.
< 20 minutes to Charlotte Douglas International Airport, major neighborhoods, and the CBD in Uptown Charlotte.
159,000 SF
Office Space +/- 1 acre
Additional Outparcel +/- 40,000 SF

Large Floor Places
13'
Floor-to-Ceiling Height 4.0/1,000
Parking Ratio Levels 1-4
Office Space
PARKING PARKING ADDITIONAL OUTPARCEL UPTOWN 15 MINUTES
WMALLARDCREEKCHURCHRD MALLARDCREEKRD
FLEXIBLE AMENITY SPACES
Inspiring amenity spaces for events and meetings with co-workers:
Indoor/outdoor lounge areas
Hospitality, social club & workspace all in one
Communal seating to accommodate a variety of events
Indoor/Outdoor meeting spaces
Landscaped green terraces
Roll-up garage door connected to the main entrance
Welcoming and energized lobby
Direct access to building parking
TENANT LOUNGE KITCHEN AND CONFERENCE AREA
OUTDOOR PATIO
TENANT LOUNGE SOFT SEATING
FINISHED RESTROOMS
TENANT LOUNGE GARAGE DOORS
BIKE STORAGE
Open and Efficient Interiors
an efficient
for open office or dense private offices, all while maintaining views. SAMPLE PLAN Private Offices XXX Small Meeting XXX Workstations XXX Open Collab XXX Large Meeting XXX Phone/Focus XXX Medium Meeting XXX SAMPLE PLAN Private Offices XXX Small Meeting XXX Workstations XXX Open Collab XXX Large Meeting XXX Phone/Focus XXX Medium Meeting XXX C:\Users\csikes\Documents\Revit Local Files\RESOURCE SQUARE OFFICE_CENTRAL_csikes.rvt ESCENTOFFICE BUILDING LEVEL CRESCENTMIXED USE ESCENTOFFICE BUILDING LEVEL CRESCENTMIXED USE
An open and bright contemporary work environment. Each floor plate supports
layout
Ideally Situated in the University Market
Connected to Charlotte but Close to Home
20-minute drive to CLT International Airport and one flight to the rest of the world
36 non-stop international flights a day
188 non-stop destinations
drive from Charlotte
University Research Park
Concord
Wesley Heights
Charlotte Noda
Mint Hill
Charlotte Douglas International Airport
15 minute radius
Work, Reside and Thrive in University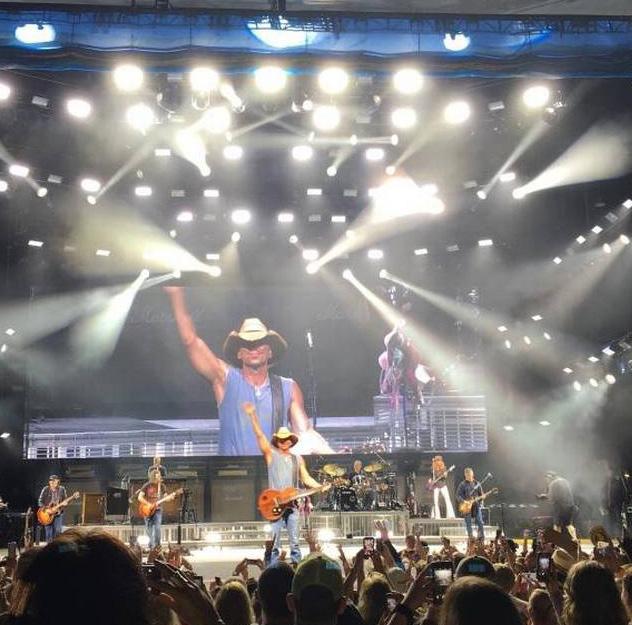 FASTEST GROWING CENTER IN THE REGION
LEADING ZIP CODE IN CHARLOTTE FOR BUYERS AND SELLERS
Just minutes from Uptown Charlotte and Charlotte Douglas Airport, University City is a highly livable and vibrant, urban-suburban community with rich cultural diversity. Soughtafter because of its proximity to every part of Charlotte and its family-oriented lifestyle. UC is an ideal place to plant roots – you'll find single family homes connected to the greenways, modern condos, and numerous affordable apartments all within a 20-minute drive.
MILES OF GREENWAY TRAILS
FROM PNC MUSIC PAVILION
UNIVERSITY OF NORTH CAROLINA MINUTES
ONE UNIVERSITY PLACE SHOPPING CENTER
Deep & Expanding Talent Pool
With 88% of the UNCC's student body being from North Carolina and 76% of graduates staying in North Carolina, the proximity to this university creates a unique opportunity for an ongoing pipeline of talent.
Programs by the Numbers
171 undergraduate majors in 78 programs
64 master's degrees
24 doctoral degrees
Top Trending Degrees
Finance/Business/ Economics Engineering
Computer Science/ Data Science Life and Behavioral Science
30,000 Students Enrolled on the UNCC Campus
Top Master's Degrees
Business Administration
Computer Science
Data Science and Business Analytics
Top Doctoral Degree
Computing and Information Systems
Business Administration
Electrical Engineering
UNIVERSITY OF NORTH C AROLINA
MALLARD PARK MALLARD GREENWAY Mallard Creek 2827 49 24 1445 2480 R 115 2442 2501 2467 2801 21 29 485 77 77 485 85 85 85 77 485 85 H u b bardRd . Hub bardRd. B e n f ie l d Road Hubbard R o a d WestSugarCreekRoad M la l a r d Creek Road West Sug a r Creek Road Reames Road Lakeview Road Prosperi t yChurchRoad P r os p e r i yt C h u r ch R oad David Cox Road HucksRoad BrowneRoad Pavilion B oul eva r d Weddington Road BrutonSmithBoulevard JohnstonOehlerRoad RidgeRoad MallardCreekRoad WestMallard Creek Ch urch Road WestMallardCreekChurchRoad MallardCreekRoad Derita Ro ConcordMillsBoulevard Salome ChurchRoad Beat t i es FordRoad MallardCreekRoad MallardCreekRoad GibbonRoad NevinRoad EastMallardCreekChurch Road Ben field Hubbard oad WestSugar CreekRoad Malla rd Sugar Creek gar Rea mes Road Lakeview Pros perity ChurchRoad Pros per ity Ch urch Road ksR BrowneRoad Pavilion Bo ule vard on JohnstonOehlerRoad er RidgeRoad Creek Church DeritaR aR ConcordMillsBoulevard Bo Churc Roadh Beat ties Ford Road MallardCreek Road nR nR Road ch JOPLOR CROFT MALLARD CONCORD MILLS GRACESHIRE MINERAL SPRINGS UNIVERSITY CITY NORTH PNC MUSIC PAVILION ONE UNIVERSITY PLACE UNIVERSITY CITY SOUTH CHARLOTTE MOTOR SPEEDWAY UNIVERSITY RESEARCH PARK +/- 140,000 SF Campus 1.2 M SF Campus Owner Occupied +/- 290,000 SF Campus +/- 75,000 SF Campus +/- 238,779 SF Campus +/- 106,000 SF Campus +/- 790,000 SF Campus +/- 106,000 SF Campus +/- 215,000 SF Campus +/- 95,304 SF Campus +/- 97,000 SF Campus UNIVERSITY CITY, NC PRO-BUSINESS 2nd largest business center outside Uptown $3 Billion in investments since 2018 80,000 employees with major employers Top Companies in energy and finance to healthcare and technology.
ROOM TO LIVE WELL
Not to be outdone by its neighbors likes South End and NoDa, the University area holds its own with steady multi-family growth. Within the market, developers continue to invest in new communities connected to the best retail and amenities in the area.
1,800 Multifamily Units Under
3,700 Multifamily Units Proposed
Average SF for $1,500 month in University - 1,000 SF
1,900 Multifamily Units Recently Delivered
Construction
Apartment Rent Comparison
a month get you? Charlotte | 915 S.F. NYC | 262 SF Austin | 753 SF Chicago | 540 SF Philadelphia | 679 SF Denver 681 SF Nashville | 799 SF
How much space can $1,500
MALLARD PARK MALLARD GREENWAY Mallard Creek 24 2827 49 24 1445 2480 R 2442 2501 2467 2801 29 85 85 85 485 85 H u b bardRd Hub bardRd. B e n f ie l d Road Hubbard R o a d tSugarCreekRoad M la l a r d Creek Road West Sug a r Creek Road Prosperi t yChurchRoad P r os p e r i yt C h u r ch R oad vid Cox Road ksRoad BrowneRoad Pavilion B oul eva r d Weddington Road BrutonSmithBoulevard JohnstonOehlerRoad RidgeRoad MallardCreekRoad WestMallard Creek Ch urch Road WestMallardCreekChurchRoad MallardCreekRoad Derita Ro ConcordMillsBoulevard Salome ChurchRoad MallardCreekRoad MallardCreekRoad EastMallardCreekChurch Road Ben field Hubbard oad WestSugar CreekRoad Malla rd Sugar Creek gar Pros perity ChurchRoad Pros per ity Ch urch Road David ksR BrowneRoad Bo ule vard on JohnstonOehlerRoad er MallardCreekRoad Creek Church West DeritaR aR Bo Churc Roadh MallardCreek Road Road ch MALLARD CONCORD MILLS GRACESHIRE MINERAL SPRINGS UNIVERSITY CITY NORTH PNC MUSIC PAVILION ONE UNIVERSITY PLACE UNIVERSITY CITY SOUTH CHARLOTTE MOTOR SPEEDWAY TOP GOLF UNIVERSITY RESEARCH PARK 65 RESTAURANTS 21 GROCERY STORES 20 HOTELS WITHIN A 10 MINUTE DRIVE WORK,
AND STAY IN THE NEIGHBORHOOD Top Amenities Nearby Trader Joe's Harris Teeter Starbucks Orange Theory Fitness Keith Family YMCA Walmart Supercenter Topgolf Lidl CAVA Armored Cow Brewing Co. Sam's Club 6 6 31 11 11 5 12 1 ESCENT
PLAY


fifl
Outdoor Patios and Greenspace Outdoor Patios and Greenspace
SF – +/- 22,000 SF
23, 270 Total SF
Open
Lobby Tenant Lounge with Soft Seating
LEVEL 01 +/-
LEVEL 02 +/- 45, 108 Total SF

DN UP UP
SF – +/- 22,000
SF
SF – +/- 22,000 SF
LEVEL 03 +/- 45,382 Total SF

DN UP DN UP
SF – +/- 22,000 SF
SF – +/- 22,000 SF
LEVEL 04 +/- 45,281 Total SF

DN DN
SF – +/- 22,000 SF
SF – +/- 22,000 SF

CONTACT Ned Austin naustin@crescentcommunities.com