ISSUE!
RADIO HALL OF FAMERS
BRIAN O'CONNELL THE INTERVIEW ACM WINNERS!
"These are the kind of lyrics and this is the kind of song that ma s a superstar! Can't wait to watch country fans everywhere love her as much as we already do in Houston."
You've never heard a brea p song li this before!
"I love this song – you got my vote!"
–
Holly Hutton (MD), WYCD Detroit Co-Host of The Rob and Holly Show
"I knew we were in 'Trouble' as soon as I heard. For everyone who has really been broken, Josh Ross resonates with 'Trouble.' Play it, your listeners will thank you."
– Hunter Meyer (PD), WCKN Charleston
– Travis Moon
(PD), KKBQ
Houston
2023
JULY
© 2023 UMG Recordings, Inc.
THE LIVE
HHHHHH COUNTRY
HHHHHH
The Kind Of Live We Make
Luke Combs has just finished the third song of his encore – a cover of Brooks & Dunn's "Brand New Man" – and 47,000 fans are slowly filing out of St. Louis' Busch Stadium. Combs will spend the next 10plus minutes signing autographs around the stage before the tour heads out for July doubles in Tampa, Charlotte, Foxborough and Philadelphia. International dates follow. From an industry perspective, the most remarkable aspect of the story isn't Combs' meteoric rise to stadium headliner – though that's certainly significant. No, the most astounding reality for country music is that in 19 days, Morgan Wallen will play the first night of two for capacity crowds at the very same Busch Stadium.
In fact, country music can field more than a handful of viable stadium headliners – a greater number than at any time in the genre's history. "Country music is having a really big moment," says Make Wake Chief Navigational Officer Chris Kappy, who manages Combs. UTA agent Curt Motley says bluntly, "It's a gold rush. Morgan is a phenomenon like we haven't seen and then Luke is at the top of the mountain as well. It's just so hot."
Stadiums are only the topline. If somewhere north of five acts have proven the ability to fill stadiums, several more are on the cusp. Many, many more can headline arenas and amphitheaters. "As recently as the early '90s, we had seven headliners ... maybe," says Live Nation President/Country Touring Brian O'Connell in The Interview (page 37 of this issue). "That has now manifested itself into the big 20." And more. "In 26 years, I've never seen it healthier," says WME/Nashville Co-Head Jay Williams "All the way down to the club level, it's more stable and predictable."
So predictable, in fact, that longstanding industry practices have fallen by the wayside. "Having headliners like Luke and Morgan playing within weeks of each other was just not done five years ago and certainly not 10," says CAA/Nashville Co-Head Marc Dennis. "Thirty days separation was the industry standard."
"I'm having flashbacks of the OG godfather, [agent] Kevin Neal," says Big Loud CEO Seth England. "One of the few things that would get him hot was tours parachuting on top of each other. If this had happened in 2012, he would have tracked down every promoter and agent involved and given them a speech about how we all lose when this happens."
Instead, the more than two dozen touring professionals interviewed for this story tell of widespread wins at almost every level of the business. When considered in tandem with the emergence of Las Vegas residencies as a tentpole strategy for current headliners (see page 6), country's moment might turn out to be more of a movement. As always, challenges are evident, but in ways the business hasn't before experienced, country's roads are paved in gold.
THAT'S HOW IT OUGHTA BE
Explaining this new touring landscape starts with the audience. "The ease of use to get the music," Kappy says without hesitation when asked what's going on. "The ability to hear more across genres – people are diving into the format. You see a lot of country artists in the Hot 100 now."
"The pandemic might have changed people's DNA," Motley says. "Definitely their mindset. They are ready to be entertained. I just got back from a sold-out show in Knoxville where the artist did three times what they've ever done. Nothing new has happened – no new music, but it was phenomenal."
"The first thing I noticed in April of 2020 is country listeners adapted to Spotify in huge numbers," says Wasserman agent Keith Levy. "Tyler Childers' 2017 album re-entered the Billboard Top 200 that month and hasn't come off it yet. He's now selling 20,000 tickets at sheds without radio. From there you had the advent of TikTok, which became the most visited website in world, and Zach Bryan was putting out videos every day."
England suggests access to more music deepens audience/artist connections. "It's easier to be a superfan of more things," he says. "Before, music was transactional. Now you pay your monthly fee and have unlimited access to everything." Because of that boundless access, the definition of country has expanded. "There's isn't just one type," says CAA CoHead Jeff Krones. "We've got so many sub-genres, which means music doesn't necessarily conflict. A Dan + Shay fan is just as likely to share fans with Maroon 5 as Zac Brown Band or Luke Bryan."
AEG SVP Adam Weiser notes that variation extends to the business approaches each artist team takes. "You can segment the country audience a thousand different ways," he says. "So every artist path is so individualized, which makes it less formulaic."
Weiser's colleague, SVP Rich Schaefer adds, "The country genre has expanded to include pop, Americana and everything else. Morgan and Kane Brown have had enormous success at Pop and Hot AC radio."
Another AEG SVP, Rich Holtzman, cites authenticity
as a differentiator. "Country artists are playing and performing," he says. "It's actually happening live, where rock, alternative and pop are less about the performance and more about the spectacle. For music fans, country scratches that itch to see genuinely live music performances."
CUE OUR CODE
When it comes to ticketing, stadium outings by Wallen and the George Strait/Chris Stapleton pairing have been described as premium pricing, while Combs keeps prices more accessible. "Could we charge more?" Kappy asks. "Absolutely. We just don't. An entire section of the stadium is $25. We offer video-only seats for $35 all-in. That's a $12 ticket plus taxes and fees. We want to have fans at all income levels. That's why the meet-andgreet is a fan club lottery. Money doesn't buy your way into anything in our camp."
The focus, as for all artists, is building long-term fans. "What country does a really good job of is embracing the audience and making them feel like they're part of the artist's journey," says Wasserman agent Mike Betterton. "That's how you get shows to event status where fans schedule life around them. We saw that with Kenny Chesney early on."
The "everyman" approach Kappy describes may be more philosophy than necessity, however. "No one seems to be flinching at ticket prices," Motley says. "From as recently as 2017 when we were really cautious with price points, it's night and day." UTA/Nashville Co-Head Jeffrey Hasson explains, "Music was lagging way behind sports when it came to ticket pricing until recently. We held back very conservatively, and we've readjusted. But costs also went up, so it was out of necessity to make the margins."
GATE FULL-DEAD
For aspiring artists, the barriers to entry are almost gone. "There aren't as many gatekeepers to getting music distributed," says WME agent Aaron Tannenbaum. "There's a democratization in that regard. Whether an artist has a label, publisher, manager, publicist or none of the above doesn't play into our decision at all.."
While agencies are willing to sign artists who may not have a label deal, they also aren't in a rush to sign those who do. Says Williams, "Ten years ago if you'd told me there was an artist on a major label without an agency, that would have been crazy. Now, it needs to be more than a record deal."
"The A&R process for agencies means looking at all the metrics, but I still have to see something onstage that can project into a 10 or 20-year career," Krones says. "We missed that during Covid. The artists with the best shot are still the ones who can do it live." Adds Dennis, "Touring is the last bastion of realism in our business. And though labels may have changed the way they sign artists, they're just as invested in developing headliners as we are."
PAGE 3 • JULY 2023
UTA's Curt Motley
CAA's Jeff Krones
@davidbergman IG/TW
Wasserman's Mike Betterton
When It Reigns: Luke Combs, Busch Stadium, June 17, 2023.
With his label hat on, England says, "Of the key boxes we look to check when vetting an artist, live touring ability is No. 1. It's hard to teach. You've either got that thing or you don't, and you can't expedite reps."
"Someone told me 150,000 songs a day are getting dropped on Spotify," Hasson says. "There are a lot of one-hit wonders still and a lot that never get out of the blocks. We have to be strategic to sign the ones we think are career artists. And we now have the data to see where their fans are. Passive versus active listening data is key, too. Are they engaging?"
On-demand stream numbers may have replaced music sales as a lead indicator, but access to data goes deeper. "We get to see things others don't," WME/Nashville Co-Head Joey Lee says. "Ticket sales, merch – we can see if there's growth or not."
Holtzman notes, "The DSPs have great data that they don't share with the master holders. They'll say, there's a 25-year-old male in Santa Monica listening to your song. We're saying, 'His name is Tim Edwards and this is what else he bought.' There's no comparison."
DIAL CEILING
That degree of detail may be a boon to promoters and artist teams, but represents a shift in centricity for Country radio. "Radio reaches a mass audience, where digital is more granular," Hasson says. "The mix leans more digital than in the past, but where granular has a harder time is in reaching the fringe fan who might buy a ticket."
Converting the non-core fan happens at the ends of the spectrum. "When we're working with a younger artist who isn't already a headliner, we lean on radio and the venue more," Weiser says. "They know their market best and have that element you can't replicate in digital. We all grew up in an era where DJs were celebrities and in some markets that's still a thing."
Similarly, filling large venues is easier with broadcast help.
"From an advertising side, I have to fight for radio more these days with promoters," Lee says. "They want to spend half the budget if not more on digital. That's fine for a new artist who didn't come up through radio, but for those who've made their livelihood via radio over the last 10 or 20 years, it's very important to spend as much money with radio as we can."
Wasserman agent Nate Ritches cites pop-up shows Old Dominion played in 10 markets while supporting Chesney stadium dates as an example of solutions for both sides.
"Contesting is a main driver for audiences to tune into radio," he says. "Without live events during the pandemic, that's where a lot of listeners left. Pop-up shows were not only a way to reconnect with our fanbase, but also with our radio partners."
Across the board, promoters and agents express dismay at what one called radio's "reluctant pivot" to embracing sounds and artists the audience is finding on other platforms. One positive change is the acceptance of collaborations.
"There used to be a fear with 'features' that it would hurt because you couldn't be on multiple songs on the radio," says CAA agent Kylen Sharpe. "Now that it's more accepted, it expands the possibilities for artists."
Radio's relative importance to touring is a balance that's still being struck.
"Some of it is about getting a song on the radio," Hasson says. "Some of it is about where we need to allocate money. Digital is massively more important than it was. You have to weigh that. Still, there are ancillary benefits to saying you had the No. 1 radio hit."
ZOOM CALL Improved
attendee experience has contributed to the success of all live events. "Advances in production, sound, lighting, IMAG [image magnification
screens] allowed us to shrink the stadium," Williams says. "If your show doesn't have great video and sound, you can't expect people to want to come back."
"Look in our own backyard," Krones says, noting the new Titans facility planned for Nashville. "Stadiums are being built with concerts and other events in mind. Technology is an important part of that. One of the reasons people would say they didn't enjoy live sports was bad Wi-Fi and long lines. As these new buildings come online, they're addressing that."
Adds his colleague Sharpe, "All stadiums moving forward are being built with smaller capacities. We've learned it's better to have a great fan experience, rather than the most bodies possible. There was concern with the new Titans stadium capacity at 60,000 it would be too small to host a Super Bowl, but making sure the experience is great, accessibility, how it connects to downtown – those are the more important factors now."
Experience is at the heart of the festival business, as well. "Country used to be the format of county and state fairs," Betterton says. "Festivals were more local and regional and, in my perception, weren't cool. Now artists are asking what festivals they can play first, then figuring out what everything else looks like."
Not only are fans benefitting, backstage is more appealing for artists, as one agent notes, "It's not portapotties and corn dogs everywhere." UTA agent Lance Roberts says, "Artists are getting curated on festivals some people have never heard of, but they've got a core fan base. It's all data driven."
Wasserman agent Shannan Casey adds, "The mainstream festivals have gone from Tim McGraw, Blake Shelton and Morgan Wallen as mainstays to Zach Bryan and Tyler Childers, who headlined the first Two Step Inn festival in Georgetown, TX. Thirty thousand capacity sold out in a day."
LONG ROAD SHORT
Could the digital music explosion and rapid growth of new headliners indicate a shortening of the career arc for artists? "Yes and no," England says. "Yes, for the anomalies, who can get to big ticket totals quick versus 2012. But no for most. Until you have a few rocket ship moments, you have to build hard tickets and stick with it. The average artist can develop a solid base, but there's so much noise and competition."
Leveling up careers can still be a challenge, particularly for artists who came of age before pandemic-driven listening shifts. "A lot of what we do is encourage artists not to skip steps," Sharpe says. Colleague and CAA agent Chad Kudelka says, "The connection via live performance is still the driving force for longevity. Sometimes [moving to headliner] is gut feel – taking a risk and pushing beyond everyone's comfort zone. You hope it's there, and you look to the data for backup because you don't want to outkick your coverage."
Put another way, by Schaefer: "We take expensive bets."
Right now, all bets are on. "Five years ago, promoters didn't listen as much when we promised an artist would deliver if they weren't being worked at radio," Krones says. "Now we're getting big offers for artists who haven't started down that path yet. It's because we're all better at listening to the fans."
"There's a whole crop of these [digitally driven] artists," Roberts says. "In 12 months, the landscape is going to look totally different."
"It's an exciting time to be working in this format," Dennis says. "I don't even know what mainstream is anymore. If it's good music, it's got a lane, and that's really cool."
"I don't think we've peaked," Lee sums. "It doesn't feel like a bubble at all."
PAGE 4 • JULY 2023
AEG's Adam Weiser
WME's Jay Williams
WME's Joey Lee
CAA's Kylen Sharpe
Make Wake's Chris Kappy
WME's Aaron Tannenbaum
CAA's Chad Kudelka
Wasserman's Nate Ritches
Until you have a few rocket ship moments, you have to build hard tickets and stick with it.
–Seth England
Give It All We Got Tonight: George Strait and Chris Stapleton, Seattle's Lumen Field, June 17.
Rod Mar
Air Extensions
Where the touring rubber meets the road, radio stations contend with heavy traffic volume for listeners ... and themselves.
In St. Louis, the stacked dates at Busch Stadium fit in a larger matrix. "We're four hours from so many places that we get a lot of shows," says WIL PD Tommy Mattern
"I look at the calendar sometimes and wonder how I'm going to get to all of it. We're lucky being Hubbard that they invest in people – street team and on-air talent across the board. The bandwidth is easier to take."
But it does get him thinking about his playlist.
"Tyler Childers came in and sold out, and there's no airplay," he notes. "Why? I went to that show and that's our crowd. We were set up at the venue and they're walking by telling us we're not even playing him. Maybe we should be."
Ticket giveaways confirm KSD PD Dusty Panhorst's view of the audience. "These winners are 16 up to 21 years old," he says. "They're the demographic we hear are mainly streamers. Are they doing that? Absolutely. But when I ask why they're listening to The Bull, it's because that's where they can get tickets and keep up with the shows coming to town."
Being in and among show day crowds extends that connection. "Branding is a huge piece," Panhorst says. "People see logos when you're out there ... and then having that communication. Watching someone's reaction at getting meet-andgreets for Luke Combs is one of the most amazing things we get to do."
EFFICIENT SEE: Chicago has seen Combs, Taylor Swift and Wallen, with Thomas Rhett at the end of July. Amphitheater shows include Eric Church, Jason Aldean, Dierks Bentley and Shania Twain. "That's on top of the Windy City Smokeout, which has headliners Zach Bryan, Luke Bryan, Zac Brown Band and Darius Rucker," says WUSN PD Marci Braun, who credits Dir./ Promotions Megan Leatherberry with helping her keep things straight. "We have to look at the calendar and find a balance that doesn't sound like a cluttered hot mess on air."
Keeping promoters happy is also a focus. "Live Nation, Ed
Warm and our friends at Joe's Live, AEG, Messina – they are all still very engaged with the station," Braun says. "But gone are the days of 100 tickets for a show, which is also fine because we don't have that ability on our end. Both sides are doing more with less."
In her part of New England, WOKQ/Portsmouth, NH Brand Manager Ginny Brophey says a heavy touring schedule has been augmented by new venues. "They've really filled the gap between stadiums, the 20,000-seater and the 500-seater," she says. "That allows for some of the newer or midlevel acts to do their own tours in a venue that's just the right size."
Promoting local shows extends beyond the station's playlist "If it's country music, even without a label, we'll talk about it," Brophey says, pointing to Morgan Myles, Cadillac Three, Hunter Hayes and Reba as recent shows the station promoted even though there's no current music push. "We support the venues and we support the artists. Listeners will notice if you're not talking about someone who is coming to the area. You have to widen your scope of country music or you lose."
Brophey also points to uncommon communication among stations. "One of the reasons I love it up here is we talk to WPOR/Portland, the Binnie stations, Boston and Hartford. 'Are you bringing any artists up? Is there anything that routes we could do something with?' If we see something that fits, we'll work together."
HAVE FUN, WILL TRAVEL: Like New England, WWKA/Orlando
PD Steve Stewart says central Florida is surrounded by markets ... and fans will travel. "My promotions director came from Hot AC and was skeptical the first time we were giving away tickets to a show in Tampa. I was like, just watch ... the appetite of country fans is insane. They'll drive anywhere; it's not even a factor."
Marketing engagement from venues and promoters varies. "Some are looking for all the love," he says. "Others sell out in 20 minutes and don't need as much. We do our best to offer up great ROI, and if they know we're engaged, they get engaged."
And radio's key role in reaching beyond digital is acknowledged.
"I actually had an artist who is doing millions of streams say to me,
'I can't be the next Kenny Chesney without radio,'" Stewart says. "If stadiums are the goal, that's probably true.
"Having some history in the format, I love talking to PDs who've just come over or come up," he continues. "I'm trying to explain to them how crazy this is right now. This is not the way it was years ago, and you've got to take advantage."
PAGE 5 • JULY 2023
CAA's Marc Dennis
UTA's Jeffery Hasson
UTA's Lance Roberts
Big Loud's Seth England
AEG's Rich Schaefer
Wasserman's Shannan Casey
Wasserman's Keith Levy
AEG's Rich Holtzman
Tommy Mattern
Dusty Panhorst
Marci Braun
Ginny Brophey
Steve Stewart
Still Going Town: Morgan Wallen at Chicago's Wrigley Field, June 22.
Matthew Paskert
Pictured (l-r) are Caesars Entertainment's Jason Gastwirth, Vanessa Gastwirth, Garth Brooks, Trisha Yearwood and Live Nation's Amanda Moore-Saunders.
Viva Nashville West!
Country music's connection to Las Vegas goes back decades, so residency bookings aren't surprising. The difference over the last several years is seeing current headliners setting their traveling circuses down for long stretches in the Nevada desert. Current and recent Vegas residents include Garth Brooks, Carrie Underwood, Keith Urban, Luke Bryan, Miranda Lambert, Reba and Brooks & Dunn, Shania Twain, The Chicks and Florida Georgia Line. In some ways, Country is becoming as ingrained in Las Vegas as it is in Nash
"It's not quite running into country singers in the grocery store, but I did recently ask Keith Urban what he likes to do," says KWNR PD MoJoe Roberts. "He said he went out to Hoover Dam and got caught in traffic, and his favorite place to go incognito is the arts district. Luke Bryan told me when he got his 30th No. 1, he heard about it on our station, so that's cool. Artists listen, too."
Roberts' crosstown competitor, KCYE PD Shawn Stevens highlights country's range. "Garth Brooks played Allegiant about a yearand-a-half ago, and now he's camped out in a smaller venue at the Coliseum," he says. "It's a great time to be in Vegas."
Once the domain of older artists, one-off tour dates and one big week of country during National Finals Rodeo (NFR), Las Vegas has broadened its appeal for audiences and artists.
"When you see 250,000 people in town over 10 days in December enjoying NFR and the country lifestyle – and spending lots of money – it's undeniable," Stevens says. "Combine that with festivals and other big shows people travel for – Vegas has been smart to take advantage. They recognize, if you build it, they will come."
RUSH IN ROULETTE
Currently in residence at the Coliseum at Caesars Palace, Brooks launched his first residency at Wynn Las Vegas in 2015. "It was an example of a successful run," says his co-manager, Bob Doyle. "People have embraced it more than just for the backside of the career. There are a lot of advantages: It's a destination; they come to you. The mindset is different while you're there, enjoying the food, atmosphere and gambling. And it's an experience for the fan."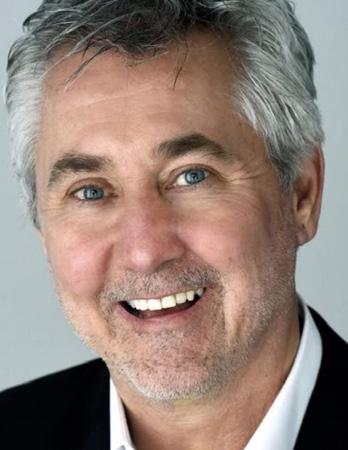 Caesars President/ Entertainment Jason Gastwirth sees multiple factors in country performers' interest in residencies. "Artists are looking to present a highly produced show in a theater environment that's an exclusive way for fans for to see them versus the tour," he says. "The opportunity is to create something that's quite different. And Las Vegas can really be a second home. They can continue to
perform, but spend more time with their families."
A break from the road can also create scarcity in cities artists have visited recently. "Resting markets, yes, but still getting to perform, stay in touch with fans and earn a real living," notes AEG Presents SVP Bobby Reynolds. "Not being on the road so much, too. Vegas is one load-in, one load-out. We room everyone at the property, feed them – the artist gets a nice per diem assigned to their room. Virtually everyone we work with has enjoyed the departure from touring. Even Luke Bryan, who is still performing some east coast dates, enjoys coming back to Vegas and playing golf on his off days."
For entertainment buyers in the city, country's growing appeal was hard to miss. "I wish I could tell you it was brilliant strategy," says Chris Baldizan, SVP/Entertainment at MGM Resorts International. "The model keeps moving and the numbers justify it. A lot of what you're seeing is based on artist availability and the timing in their career."
BOOT SCOOP BOOGIE
MGM is a familiar home to country for another reason. "We hosted the ACM Awards at the MGM Grand Garden many years for a reason," Baldizan says. "It's a great experience for the city and the property, but the type of customer country artists bring is loyal, they spend money on food, beverage and room ... they also gamble. I'm generalizing, but the numbers we saw after the show almost always showed up strong at the slot machines."
Home away from home for Bryan and Underwood is Resorts World. "We have been riding this country wave since we opened," says Brent Freed, Resorts World Exec. Dir./Talent Programming.
"The turning point was our first year, 2021, during NFR. This property looked the best it ever had with Carrie in residence, Riley Green performing and DJ Silver doing club shows. For two weeks straight we saw what Resorts World could be. I remember sitting in a room with all the executives, who were saying, 'How do we get more country shows? How do we do this more often and not wait for December to be the hot country property in Las Vegas?' Then we went after it and we're getting deals
executed with some of the biggest country artists for next year and beyond."
There's no mistaking the spending power of the country audience. "There's a lot of disposable income right now around the world," says Brooks' co-manager Randy Bernard. "People want to go to Vegas and enjoy a show – whether it's Bruno Mars, Adele, Garth or Luke Bryan – in a very intimate setting without having to go to a stadium. Being able to take the elevator down, walk 50 feet, then go back and go to bed or gamble all night is great."
"Caesars has a vast database of 60 million-plus we're able to engage with," Gastwirth says. "We also have strong partnerships with Live Nation, Ticketmaster and the artists. Fans want to know when they have the opportunity to get tickets, and Garth's sellouts – for 2023 and 2024 – are a testament to how his fans have responded."
GUESS ROOMS
That response extends to the city itself. "Locals generally avoid the strip, but they love shows," Roberts says. "Wednesdays, locals are dominant. Thursday through Sunday it's tourists. The cool thing about the residencies is we get giveaways to promote each wave of dates. It's not just one-and-done."
Stevens notes, "We work closely with all of the local venues promoting the heck out of shows. They see the value in radio, as do the artists. And, let's face it, listeners love the superstars and they love to win – it's the best of all worlds here if you're a country fan. Who do you want to see? 'Listen to Coyote Country at 8am Monday morning for your first chance to win!'"
The city feels like Nashville West in other ways, too. "If you go back 20 years, the Frontier brought in Gilley's," Baldizan says. "Now, MGM has Loser's and we've added Loser's At The Park and Dawg House Saloon at Resorts World." An Ole Red location is expected to open later this year in the Horseshoe.
But it wasn't always so. "We would come out to Vegas around PBR or NFR, which always lined up nicely with the fair buyers convention," says Maverick's Clarence Spalding, who had Brooks & Dunn and Reba at Caesars beginning in 2014. Even back then, he was surprised at how the city appealed to his artists. "I thought for sure they'd all get on a plane and fly back to Nashville, but I don't think they ever left in the middle of a run. Ronnie brought his bus and took a lot of photographs out in the desert. Kix would play golf and Reba had friends and relatives in all the time. It's pretty fun to sit down and not be rolling on a bus."
Roberts describes another phenomenon to which Nashville residents can relate. " I've done my tour in several cities, but I've had more visitors here than anywhere," he says. "Locals have the same sentiment, I'm sure. So even if they've seen Keith's residency, they still want to win tickets for their aunt who is coming to town." CAC
PAGE 6 • JULY 2023
Workin' On A Full House: Garth Brooks at The Coliseum at Caesars Palace
Vegas.
Shawn Stevens
Brent Freed
Bob Doyle
Bobby Reynolds
Chris Baldizan
Clarence Spalding
MoJoe Roberts
Randy Bernard
Trish Biondo
Chicago's Girl Next Door
My dad listened to WMAQ/Chicago and my mom listened to a mix of stations. I was mainly a country music fan, but I listened to a lot of radio, and my parents took me to a lot of live concerts. I saw Barbara Mandrell, Don Williams, and The Osmonds.
I watched Donnie And Marie every Friday night. I also loved when The Waltons would gather around the radio for important moments in history. That spoke to me.
When my family went on vacation to Nashville, we went to Opryland and spent time at Fan Fair. They also took me to Alabama's June Jam in Fort Payne, Alabama.
In high school I played drums and piano, and as a senior was voted president of the school orchestra. I was also Sports Editor of the school newspaper. I decided to attend Loyola and major in Communications, but always thought I would work in PR or marketing for a major corporation.
When I heard WUSN/Chicago was looking for college students to work in the research department, I went for the interview. WUSN was in the John Hancock building directly across the street from Loyola's downtown campus. I got the job calling people randomly to ask them about the stations they listened to.
Sam Weaver was the MD/night jock He put me in touch with Mike Borchetta for a research paper I was doing. Mike helped me get an internship at MTM Records in Nashville, where I eventually worked for Scott Borchetta.
When Donny Osmond came to Chicago, I figured out he was staying at the Marriott, so I wrote a note saying I'd like to interview him. I included my home phone number since I didn't have a station number – I was an intern and still lived at home. My brother knocked on my bedroom door and said, "Donny Osmond is on the phone for you." I thought he was pranking me, but when I went to the phone, I heard, "Hi, this is Donnie Osmond." He thanked me for wanting to do an interview but said he wasn't doing any media.
By the time I finished college, I was doing a little bit of everything at the station. I knew if I couldn't land something full-time, I'd have to leave to pursue something else. They created a hybrid position where I was Asst. Dir./ Research, Asst. MD, and Asst. Dir./Promotion. I eventually became the director for all those departments. They asked me to be on the morning show. I had already become MD, but didn't know if I could also be on-air – or if I wanted to! The PD, JD Spangler, loved that I understood the entirety of the music industry. He liked my relationship with label reps, because he didn't want to take those meetings.
When Nancy Turner came in, she told me I needed an agent and introduced me to Todd Musburger, who took my career to the next level. As a woman in this industry, you need someone who will look out for you. If she hadn't told me to get an agent, I wouldn't have known to do it! She was also the one who told me that even though I loved my work behind the scenes, being successful on-air is what would guarantee my job.
I stayed with WUSN throughout my career. I went through more GMs and PDs than I can name. Each one taught me something different and brought a different style and perspective. I didn't always see eye-to-eye with them on everything, but my agent told me not to let a bad boss ruin a great job. I tried to take away something positive from each leadership change.
I met my husband at a concert. As I walked by a guy wearing two pagers I joked, "Is one for your wife and the other for your girlfriend?" A couple days later, I got a note in the mail. I was on the phone with a record guy and, as I read it, said to the rep, "This guy wrote me a
note, and he seems kind of nice. But he put his card in it, and I don't know what D.E.A. means." The record guy replied, "He's MacGyver. Go out with him. It's fine."
The hardest time on-air was when we lost John Katzbeck, "The Katman," who was part of our morning show. He was 29, had a brain aneurysm and left behind a wife and baby. He had just celebrated five years on-air in mornings the night before at Whiskey River. The next morning, he said he didn't feel right. When he died, not only had we lost someone so young and special, but JD and I had to go on-air the next morning and pretend nothing happened, because they wanted time to notify all of their relatives before we broke the news to listeners.
We did a lot of team-building at WUSN. One of the exercises was goal-setting, and I made the goal to attend three non-Country events per year. From that point on, I made time to see Whitney Houston, Gloria Estefan, Cher, Neil Diamond, the Eagles, Paul McCartney, Elton John and many of the theater productions that came to town.
I had the opportunity to throw out the first pitch at a Chicago White Sox game on Country Night. I told my dad, "After watching my brothers play baseball for years, isn't it interesting that it's your daughter who is the one pitching for the Sox?"
At another team building event, we had to bring our spouses. There was an exercise where we had to pretend we were in a plane crash and work together to survive. I
was certain my team would win, because my husband had actually survived a plane crash! Not only did we not win, we came in dead last. I still give him grief about that. I was always encouraged to be myself on-air. I knew my role was a bit girl-next-door, but that's very much who I am. I'm a native Chicagoan; I know these people and this area. Because I was comfortable being myself, I was also comfortable interacting with artists. I loved doing interviews, and I worked to build trusting working relationships with everyone. That has always been my calling card.
I was an extra in George Strait's movie Pure Country It was the first and only time I've ever flown first class! I got to go out to Vegas and participate in the scene where they shot the "I Cross My Heart" performance. I also got to introduce Strait when he played Soldier Field. His Ace In The Hole Band was playing, he hugged me as he walked up, and I gazed at the Chicago skyline thinking I had finally made it.
I grew up with two brothers, so being in a maledominated industry never intimidated me. On occasion, I would push back. Only once did I have a PD suggest I strategically place something in front of me during publicity photos. "Would you ever ask anyone else here to do that? Would you ask a newscaster to do that? Why would you ask me? I've never done it before, and I won't do it now." Sometimes they're just pushing buttons to see how you react. I wasn't going to give in on that one. Going to Randy Owen's house was incredible. I went fishing with Teddy Gentry but didn't catch anything. He said, "You really are a city girl!" Developing a relationship with Randy via St. Jude was fantastic, and WUSN has raised millions. During Alabama's Farewell Tour, Randy brought me onstage and thanked me for all my work with St. Jude and played "Angels Among Us" for me. Talk about a full-circle moment!
Working from home for a while to help with work-life balance, there came a point when management didn't want that to continue. In addition to my husband's odd hours in law enforcement and raising children, my mom had been diagnosed with cancer again and didn't have much time left. It was just a bad time to come into the station every day and change my contract. It would've been nice to leave in a different way or still have my foot in radio, though.
Being inducted into the Country Radio Hall of Fame never made the list of goals during our WUSN team building exercises. It was too big to even dream. This is such a beautiful recognition and brings me a sense of peace and closure. I also feel like I'm representing everyone I've ever worked with, because I needed them all to get here. I was just the lucky one whose name was chosen. CAC
PAGE 9 • JULY 2023
A native Chicagoan, Trish Biondo charted a career path that included tackling on-air and behind-the-scenes work for almost 28 years at WUSN/ Chicago. Though never aspiring to on-air prominence, Biondo made a mark by being true to herself.
Still Make Cheyenne's Beaches: With "The Katman," Garth Brooks and JD; and George Strait.
Charlie Morgan
Hometown Leader
Country Radio Hall of Famer.
In junior high, we toured the high school, Warren Central, on the east side of Indianapolis. One of the stops was the radio station – an operational 10-watt educational station staffed by students. Radio was a class you took, but it was also your extracurricular. I came back from that tour knowing what I was going to spend my high school years doing – much to the dismay of my mother, who had higher aspirations in mind.
I should have recognized earlier that I was an "always wanted to do radio" guy because I was one of those nerdy kids who rigged up a fake radio studio in my room. I had a cassette recorder, a little RadioShack mixer, two turntables and a microphone. I was making fake radio shows for no one but myself.
Choosing this career path means almost always means having a passion for music. I played guitar badly and piano worse, but I sang in church choir, and in junior high and high school musicals. Radio felt like a tangential connection to music. I was also a performer having been in school plays, so I felt comfortable in the on-air talent role. I'd describe myself as an introverted extrovert by nature, and radio is a safe space to talk to yourself alone in a room, but turn on the extroverted side of yourself when needed.
After graduating I went to college for four years – while working in radio – then returned to my high school in 1985 as the teacher of the program that fostered my love of radio. I wasn't much older than the students.
During my first year teaching, the contract engineer who came in to sign my logs told me they were looking for part-time help at WFMS/Indianapolis, where he did weekends. Shortly after I joined part-time, they asked if I would move to full-time. I said no, because I really liked teaching. But we came to an agreement that allowed me to teach, then drive to the north side of town for afternoons at 'FMS. They even started the afternoon show an hour later to accommodate my schedule.
Doing that for the better part of two years and dating my now-wife, Kelly, it became clear that two full-time jobs and a growing relationship meant I probably had too many things on my plate. I clearly recall the two of us sitting at my kitchen table with a yellow legal pad doing the old pro-con list between teaching and radio. I left teaching to focus on my work at WFMS and ultimately spent 23 years with that station.
My father was a big country fan. WIRE-AM/ Indianapolis was the massive Country station with big personalities, and that's the station he always had on. Naturally, I resented, disliked and made fun of it, as is the requirement of a child to revolt against their parents' musical choices. Secretly, there were songs and artists I enjoyed. There was some irony in the fact that during my time at 'FMS it was growing and challenging WIRE-AM for supremacy. There was an odd combination of me saying internally, "You were right, dad, country music is great ... but I'm working at the station killing the station that you loved."
Familiarity may breed contempt, but it's the opposite with music. By the time I was working at WFMS, it was easy to find things I loved. Ronnie Milsap may be my favorite artist of all time. Because of that bridge between what I knew as the traditional music of my upbringing and the popular music I preferred, I was ready for Randy Travis when he came along. And I was eased into the boom of 1989 with Clint Black and the crew.
Not long after I left teaching, the lineup shuffled at WFMS, and I transitioned to mornings alongside Jim Denny. A year later, we won the CMA for Personality of the Year. There was a period of time when WFMS didn't say the word "country" – they used "Great American Music" – because in a city like Indianapolis, "country" wasn't seen as having mass appeal. So it felt unusual that an Indianapolis-based personality would even be in the running for a CMA!
Staying in the market was a conscious choice. Indianapolis is my hometown, and I made a promise to my mother that if she would give up on her hopes I would be a lawyer, I would stay put. One of her fears about radio was the transient lifestyle. Aside from the promise to my mom, Susquehanna was an incredible company. I'd like to say I had done my research and knew in advance that the company and I aligned on our core values, but I just got damn lucky. As they grew their commitment to the market, I was given opportunities to advance without ever leaving.
Jim is the creative talent and always was. He's musical; he plays guitar, sings, and picks the banjo. We did enormous amounts of things that involved him singing and playing song parodies. I was the straight man to his comedy and creativity. We were truly the odd couple.
We decided to walk to work We started downtown on Monument Circle and walked 15 miles while doing the entire morning show. Our engineers had to figure out how to keep the Marti unit connected the whole time, and that was likely a nightmare. But listeners would drive by slowly, waving and honking, which was incredibly fun.
It was 1996 when I shifted from on-air work to focus solely on management. I had been doing both and would sometimes be at the station from 4am until 6pm. I didn't see a long-term path for me on-air, but I thought the management track could give me more longevity. Plus, while Jim is a more natural creative, my creativity tends to come in the form of problem solving. I'm great with a spreadsheet.
I never aspired to be a GM, but my parents would have told you I always had "leadership skills." Once I shifted into managerial roles, we continued our track record of success. It was an embarrassment of riches. [WFMS PD] Bob Richards and I were supposed to get a tattoo when the station won our fifth CMA – just a Roman numeral V – but he successfully resisted that.
Several organizations have turned out to be more important to me than I could have ever known, particularly the Country Radio Broadcasters (CRB), Country Radio Seminar (CRS) and the CMA. They have given me the opportunity to give back, mentor, network, and grow the industry about which I'm passionate. Participating and sometimes being called upon to lead has been an honor and a privilege.
I had been with Susquehanna 23 years when they sold the company. I didn't fit with the new culture, and they didn't see me as the right guy to run their operation. I definitely got fired, but both parties knew it was what needed to happen. When I left 'FMS, I was grieving the loss of what I believed to be the golden age of radio. I thought I would never go back.
Emmis/Indianapolis MM Tom Severino and I served on the Indy 500 board. Though we were competitors, we were always friendly. After Tom's untimely passing, some executives from Emmis began reaching out about joining their cluster. I had no intention of going back into radio; I wasn't even compelled to bust out my legal pad for a procon list! Shortly thereafter, I got a personal call from Jeff Smulyan. I told him I had declined the offer, but he asked for an in-person conversation. I agreed out of respect and, wouldn't you know it, he is one persuasive man! I spent a decade managing stations for Emmis, including a five-year stint in New York City.
After Emmis sold, joining Apple was a no-brainer. The opportunity found me when I wasn't looking; I was kind of mystified as to how it even happened. It allowed me to relocate to Nashville, which has been a home-awayfrom-home throughout my career.
My greatest joy is to quietly sit back, listen, observe and think about how to get the best out of a collection of people. What does that look like, what are their talents, and how do I get them from good to great? Good is the enemy of great, and it's important to get the right people on the bus and get them in the right seats. As a leader, that has always been how I see my role.
I ran and organized the Country Radio Hall of Fame committee for a number of years, and certainly never thought of myself as a worthy candidate. Understanding the process from the inside, I know how many deserving nominees there are. To say this was an unexpected honor would be an understatement. CAC
PAGE 11 • JULY 2023
Following a career in on-air and management positions, each of which earned him industry accolades, Charlie Morgan finds himself in yet another role he never expected:
Know When To Hold 'Em: Morgan with Kenny Rogers and The Judds.
"Dollar Bill" Lawson
Live Like You Were Dying
I worked for Sam Phillips in Florence, AL in one of my early radio jobs. He hired a guy to run the radio station out of Chicago named … Charles Manson. That one was crazier than the one they had in prison. He had all these publicity stunts he wanted me to do like being buried under a mall parking lot for two days. The plan was to dig me up on the day of the mall's grand opening. He said, "We've got a guy to build the box. We'll put a couple flashlights, some food and water, and we'll have an air tube coming up to the surface. We'll have it wired so you can do your show underground." I was so young and didn't want to say no, but I kept asking if he was sure it was safe. He said, "We'll put it in the ground, dump dirt on it and make sure it'll hold the weight." Well, when they did it, and it collapsed. If I'd been in that box, it would've killed me.
My mother was convinced my first radio job in Birmingham was going to kill me, because it was riding in a helicopter doing traffic reports. One day, I looked down and saw a high school band practicing, and they scrambled around to spell out our call letters. I thought it was so neat, the next day I bought candy and threw it out on the field. Hard candy. I wasn't thinking. So all these pieces of hard candy were falling from a thousand feet in the sky. It was defoliating trees, putting bloody marks on their heads, denting the tubas. It was like bombing them with little rocks. I had to go to the school, apologize and throw marshmallows at them to make up for that.
The station came up with a stunt for me to ride a bull. They set it up with the rodeo guy to put me on an old, arthritic bull that they even put little kids on. The joke was, when they opened the gate, the bull wasn't going to move. Instead, they put me on one called Widow Maker. When the gate opened, I fell off immediately, but got hung up and it dragged me out about 60 feet. I got loose and, when it went over me, one of its hooves caught me right in the left eye – cracked my skull and jaw and knocked a bunch of teeth out. When they got me to the trauma center, there was no eyeball in the socket. They thought I'd lost it, but it was stuffed down in a sinus cavity. It fell out again about five months later while I was driving. They took me to the Eye Foundation Hospital and rebuilt another eye socket with titanium. Several big artists will tell you the worst thing that ever happened in their career was with me. We had Jason Aldean up at 5am at this tiny airport in Shelby County, singing between two hangars to eight people. Blake Shelton told Bobby Bones about being at McDonald's with me at 6am and having a guy hand him a bag of pot. Josh Turner came to do our morning show and was trying to impress his new wife on the great life they're going to have, only to have me put him on a stool between two gas pumps at a gas station in a bad part of town. That's my legacy. Making big stars do crappy things.
Shortly after George Jones and Tammy Wynette divorced, she was living in a little town called Red Bay and he was living in Florence to be near her. That's when the "No-Show Jones" thing started. His manager was trying to keep him on the good side of publicity, even when he was pissing everyone off, so George would come to our station a couple times a month and I would record liners. "Hey, this is the old possum, George Jones, you're listening to ..." Sometimes he was fine, sometimes he was still drunk, but every single time he was as nice and respectful as could be. I'm a mid-20s, pimply-faced disc jockey in this small north Alabama town – he's a big star going through so much turmoil and trouble – but he was always a gentleman.
I was looking for a shirt in Men's Warehouse when I felt the building shake and thought there'd been an earthquake. Nobody else seemed upset. One of the salesman just said, "George must be here." George drove either his green Lincoln Continental or a Corvette. If he drove the big Lincoln he'd hit the building every time. Sure enough, a few seconds after the building shook, George walked in drunk as a skunk, ordered a bunch of shirts and walked out.
WZZK used to be a Children's Miracle Network station working for the local children's hospital. I was on TV and radio a couple times a year preaching, "Don't send your money to Memphis. Don't send your money out of town. Keep it here for our children." I remember saying, "St. Jude makes enough money all over the country. We need our Birmingham money to stay here for our Birmingham Children's Hospital." That made sense to me. T hen ' ZZK fired me and I went across the street to iHeart. They were, of course, a St. Jude station. My boss, Tom Hanrahan, comes to me in the first few months and says, "Now you're going to have to do St. Jude. We're sending you to spend a week at the hospital in Memphis."
For 20 years I'd been saying don't send your money to Memphis. I couldn't do it. He said, "Well, I don't know what to tell you. I can't make you go against your ethics, but this is a quandary." I told him I'd go, take the training, look at the place, get the tour and then we'd talk." I did that, and told the St. Jude people my rule was I had to be able to mention our local hospital. They were totally okay with it – it wasn't a competition. And St. Jude shares everything they do with them. That got me over the ethics. Now, I go back to St. Jude every year. And every year I come back more convinced that raising money to help find cures for childhood cancers is one of the greatest privileges of my life.
As a disc jockey, my career was veneer thin. You get up early, go in and yuck, yuck. You talk, tell stories, you play music. In that sense, you're not doing anything really positive in this world except, hopefully, making people feel a little better or entertained. As I got older, there was no legacy of good works. I would do any charity, emcee a bingo – whatever – but it just didn't seem like enough. St. Jude has become my salvation for feeling like I've given back in a positive way.
The hardest thing for a lot of radio announcers is to let down their guard – the walls of personal protection – and expose yourself on a personal level. I don't know if we're afraid of being seen as a fake after being all pumped up and positive or funny on the air, but holy cow it was hard. But if you can get us talking about sick and dying children like they'd be talking to you sitting in a chapel, bedroom, or living room with their child there – if you can get them to do that – man, it's real. It's just like country music … three chords and the truth. Simple but meaningful and it comes from the heart. That's the key. CAC
PAGE 13 • JULY 2023
"Dollar Bill" never thought he'd make it out of radio alive. But after 50 years on the air, he can't imagine a better way to live.
Started at McDonalds, Now They're Here: CRS 2019 Humanitarian Award recipients Lawson (l) and Blake Shelton.
No Wingin' It: Lawson (r) prepares to buzz around Birmingham in the 'ERC helicopter.
John Willyard
Voice Of America
At one time my dad wanted to be a radio announcer. He'd heard the original War Of The Worlds live broadcast in 1938 and was so bothered by it, he went outside to look to see if he could see anything. He wound up being a pastor, though. My parents were classically trained vocalists, which is interesting because sometimes I'll bring a funny little angle and sing on some of my promos.
I spent my formative years in Los Angeles, so I heard a lot of great, creative radio. I moved to San Francisco when I was 18 to attend Simpson College, where I worked at the college station, KCMA. I hosted a show called The Slipped Disc. We didn't play any rock; it was just a hodge podge of music. I would be on the air from 6pm to midnight and spent way too much time at the station. When did I ever study? I didn't know what to call it then, but I was doing imaging. I was producing little sweepers, intros and bumpers; that's when I really got the bug.
At the end of my freshman year I was hired by the Family Radio Network and their flagship station KEAR/San Francisco to do newscasts. At the time they had some fantastic personalities. I couldn't have paid for the knowledge and experience of working side by side with those people.
Family Radio also had a shortwave station, and I produced a Russian language program hosted by a man who'd escaped from the Soviet Union. I still remember certain Russian words and even the station's mailing address in Russian. Later I focused exclusively on the network side and hosted an afternoon program. I was there about seven years until I got restless.
Wanting to do something different, in 1977 I moved to KWIN/Stockton, CA to do commercial radio for the first time. Then Top 40-KFRC-AM/San Francisco got into the market and became a top five station. So KWIN flipped to Top 40, I became PD and we quickly became dominant. I also did afternoons and did all the imaging in-house.
I overnighted my tape to talent scout Don Anthony in 1987, and within 24 hours I got a call from Top 40 WQXI/Atlanta OM Don Benson, who wanted to fly me in for an interview. Three weeks later I had the moving truck loaded. I spent three years there, doing some on-air work, but principally handling production and imaging. Plus I started doing a lot of parody songs and bits.
Ken Cooper went from WQXI to KZLA/Los Angeles for mornings. He asked me to do some imaging pieces for his morning show. Bob Guerra was the PD, heard my imaging, and asked Ken, "Who's that?" I would've said, "Get that guy off the air, I didn't approve that." Instead, Bob got my name and made me the voice of the station.
I also started moonlighting for Bill Young Productions, doing voicework before and after work. You'd think I'd rest my voice. We were doing concert spots for TV and radio – commercials for everyone from Alan Jackson to Michael Bolton. It was a great experience, and I also started to realize maybe I didn't have to chase the dream, move to bigger markets and uproot my family.
Truth be known, I wasn't that big of a country fan until it all happened at once. I was doing so much work for the country tours, and realized, "Whoa, this is really great music." At the same time, the format was exploding. It all just converged. I was able to have more fun with it because Country was the "more fun" format. I didn't know anything about consulting and had never heard the name Rusty Walker. While I was at Bill Young, people would call asking for a demo. I'd ask who told them about me, and the answer every time was Rusty. Scott Mahalick called me in early 1992, and I wound
up on the early Citadel stations including WCTO/ Allentown, KIZN/Boise and KATM/Modesto, the latter of which I'm still on.
The country audience is more loyal than other genres, and I've been a big beneficiary of that with several stations. Sometimes a new PD will come in and say they
want to change the paint, but I've been fortunate to have returned to at least 10 stations. It's about finding new ways to say the same thing, and it's great when you have the license to improvise. Not that I haven't done other formats, but it's been predominantly Country. You're isolated in a cocoon in your studio. It's not until you get out and chat with people that you realize the impact you have. That crystalized for me when [thenCitadel CEO] Larry Wilson was the keynote speaker at CRS. I was coming out of the men's room and right at the door, he sees me and says, "John, my hero!" I wondered, "How does he know who I am?" But later I realized he really did pay attention to his stations.
I would not have approached [then-CMA awards Exec. Prod.] Walter C. Miller if the internet was a thing in 1996. He was Mr. TV. I had a crazy thought and said I'd love to talk to him and invited him to dinner. The pitch was to make the CMAs sound like a big national show, and not just a Nashville show. Later, one of the associate producers told me that she was the one who received my package and told Walter he needed to hear it. As soon as he did, I got a call from him asking what I was doing October 2.
Seeing all the artists walking in, I took great pleasure and pride in creating more awareness for how big the show was. I was so excited about the country community being there all in one room. I wound up doing the CMAs for 20 years, weathering changes in producers and networks.
The things we've seen that could never have been conceived of 10 to 20 years ago are crazy. AI is concerning because these are uncertain times. The great voice actor Pat Fraley, who was one of the voices of the Teenage Mutant Ninja Turtles, simply says, 'AI can't exaggerate.' Part of acting and reacting is exaggerating. People are enamored with AI and what it can be, and like most other technologies it's going to get to a point and then we're going to bounce back to some reality. It may cut some people out of work, but for those who are known entities, they shouldn't have to worry about it.
I still love doing this I'm not ready to retire. Don Pardo was still announcing Saturday Night Live into his mid-90s. My hero for longevity, Jeopardy 's Johnny Gilbert, is 95. I see more detriment in retirement than in continuing to work at something you love. The key is love. CAC
PAGE 15 • JULY 2023
From the voice of his college station to the voice of hundreds of radio stations across the country, most of which have been Country, John Willyard has become so intertwined with the format that he becomes the first voiceover artist inducted into the Hall of Fame.
Wide Open Faces: Willyard with The Chicks' Natalie Maines and Alan Jackson.
Wade Jessen
Charting His Course
Country music influenced Wade Jessen from the time he was old enough to walk, but he couldn't have imagined the influence he would have on it. From the family cattle ranch in eastern Utah to the airwaves of WSM-AM/Nashville and two decades overseeing Billboard's Nashville operation, Jessen became one of the staunchest and well-versed custodians of country music and its history. While his untimely passing in 2015 left much unrealized, his work was still significant enough to warrant a place in the Country Radio Hall of Fame. Three of those closest to Jessen – veteran broadcaster and longtime friend Brian Jennings, sister Beckey McConkie and spouse Corey Jones –share their memories.
Beckey McConkie: The fascination with country music started with our dad. We didn't watch a lot of TV on our ranch, but the record player was going constantly. We had a radio out in the milk barn where country music was always playing.
Wade and I were the closest siblings in age, and we were partners in crime. To feed the cattle, one of us kids would drive the truck while Dad was in the back feeding out the hay. He'd say to leave the radio down so we could hear him, but the minute Wade was in the truck, he would crank it up.
Corey Jones: Wade's dad was a very successful cattleman, and his mother was very civic oriented; they were both big about charity and helping other people. He had the perfect blend from his parents. His uncle was a radio broadcaster and called square dancing, so Wade learned a lot from him. Music was a compulsion from an early age. His parents would give him money to go to town for things they needed, and Wade would spend it all on records.
BM: For years, the closest radio station was KVEL/ Vernal, UT. My mom's brother, Fred Brown, worked there. Then KNEU signed on in Roosevelt and hired Fred as its only DJ. Wade did not enjoy school – his teacher said he was bored by it. When he was 14 or 15, he started a work program at KNEU. Even though he didn't have a driver's license, he would drive 25 miles to Roosevelt to do the afternoon shift.
When he graduated high school, Wade moved to Salt Lake City and worked at KSOP, but his dream was to work at WSM-AM. When he was 19, he sold everything and moved to Nashville. He stayed in a monastery until he was able to get on his feet, and he wound up getting hired at WSM-AM. He was most proud of his time at WSM-AM, loved DJing there and being a part of the Grand Ole Opry
CJ: Wade was very interested in people and their influences. He always wanted to know where people were from, where they grew up, events that had happened to them. He cared about the artists' stories, not just about their music. Whenever you listened to the radio with Wade, it was always a great history lesson. He was a savant and probably knew who played what instruments on every song. I wish he could have taught more, because he knew so much about the history of country music.
BM: All the boys from the families around here would go to work on the ranch, so when Wade left for Salt Lake City, there were a lot of old farmers that told my dad, "We're so sorry that he left you." My dad would say,
"I knew when my son was young this wasn't what he was meant to do. He was meant to do something great."
Brian Jennings: I remember being in his Billboard office and he was on the phone with a label executive. They were debating a very detailed rule about whether to allow a song to keep its bullet. When Wade made a rule, he didn't like making exceptions – always by the book. He was a numbers guy and never saw a reason for the numbers to get bent in either direction. It would be fun to have been a fly on the wall in that office.
BM: When he started working at Billboard, I called him one day. His assistant answered and said he was on the phone with Clint Black and that she'd have him call me back. When he called, he said, "Don't you ever let them put you on hold." He never told us that was the life he lived. Occasionally, he'd send a picture or something, but he was not one to toot his own horn.
BJ: Wade's house was like a wing of the Country Music Hall of Fame; he had a huge collection of old ribbon mics along with a lot of antique radios. He had framed photos from the Grand Ole Opry dating back to the '40s and '50s. There were 30 or 40 people in the photos and he could name them all.
BM: He was in an antique radio club and had several old radio and record players. Wade would come home at night and crank up a cherry wood Victrola. That was his happy place. He loved to be out and socialize, but he also loved to just listen to music. I was helping him move and we were in his walk-in closet full of CDs and vinyl. I said, "It doesn't look like this has gotten any smaller." He replied, "It hasn't. Shut up and pack."
BJ: When an artist passed away, I'd hop on the phone immediately with Wade and say, "Hey, I'm on in two minutes, can you do this?" And he would. No prep. Sometimes he'd be finding out the news at the same time I was calling, but I'd put him on 90-seconds later and he'd be full of information about the importance of that artist in the annals of history.
BM: One day watching CMT, Wade's face popped up and my dad about passed out. They were interviewing him because of his knowledge of the history of country music and Nashville. He'd never tell us he was going to be on TV. I don't think it was until well into his career that we realized how accomplished he was.
BJ: Wade wouldn't just tell you title and artist; he came off like he knew these artists, even though a lot of them had passed before he'd even gotten into radio. Whenever he discovered new nuggets about an artist, he'd get excited about it. A lot of times they were stories that had never been told before. He was one of those guys where you just enjoyed listening to him talk.
BM: Wade loved the radio business; he loved being on the air and playing the music. He had planned on retiring from Billboard and returning to Utah to do his Sirius shows from the family ranch. He was going to come full circle.
CJ: For a long time, I didn't realize he was a big person in radio. I knew he worked for Billboard, but I didn't know he was so well known. One time visiting my brother in Alabama, we were in a restaurant when a guy stopped him and said, "Hey, you're that radio guy!" He was always extremely humble. It's bittersweet, but I know he would be extremely touched by this honor. CAC
PAGE 17 • JULY 2023
In My World: Jessen (l) with Jake Owen (c) and Jones, and Eddy Arnold (below).
Pam Green
Made It There
I was born and raised in Walterhill, TN, just outside Murfreesboro, and dreamed of being a Broadway actress. I went to Stephens College in Columbia, MO and majored in theater. My freshman year, I went to New York on a study trip and fell in love with the city. I was determined to move there after I graduated, but never imagined taking that step would lead to a decades-long career in radio.
My uncle, Jack Stapp, founded Tree Publishing and is in the Country Music Hall of Fame, so he had a lot of contacts. He told me to call him when I moved to New York. Soon after, I got a call from a friend of his, Ben Rosner, an independent promoter who would invite me over to listen to records. He knew WHN-AM/ New York PD Ruth Meyer, who hired me to be music librarian. I started in 1974, the day before the station celebrated its first anniversary in the format. The first person I met there was Lee Arnold, who is still a lifelong friend. I've learned so much about country music from him.
Ed Salamon arrived as PD in 1975 and appointed me Music Director. When I joined WHN-AM, it was losing money. There was no direction. When Ed joined, the station turned around. I started forging relationships with the record stores and finding out what songs were selling. Because of WHN-AM's airplay of Crystal Gayle, Eddie Rabbitt and Ronnie Milsap, their songs would get played on then-Top 40 WABC. It created a crossover phenomenon, and those artists started selling gold and platinum.
Ed developed music research, which was very controversial at the time. We had our own research department. but we still used our gut if we felt strongly about a song. The research enabled us to take chances and play records before they were proven elsewhere.
I wanted to learn everything about radio and must have driven Ed crazy, but he taught me and enjoyed it, I think. I may have been naïve, but I was never afraid.
I was more afraid at my first CRS as the only major market female MD in the room. At WHN-AM, the jocks and PDs had my back, they made me feel that I belonged, and I was treated very well. That made my job a lot easier. I was lucky because I know a lot of women didn't have that kind of experience.
Being in New York City , the ad agencies got their idea of what Country was from what WHN-AM played. Everything was headquartered there, and they were very skeptical of WHN-AM when it went Country. We viewed WHN-AM as a radio station that just happened to play Country. We didn't say we were a country music station, just that we played "the music you want to hear." New Yorkers had a broader definition of country music, so we had to cover everything. The mix was important, and that was one of the big keys to our success.
Artists came by the station to spend an hour playing their records, other people's records and read the weather as guest DJs. We did in-house specials with Kenny Rogers and Willie Nelson after Mutual bought WHN-AM. Ed became executive producer of Mutual specials and got me involved. Little did I know that was setting me up for my next job.
Developing relationships with artists was rewarding. Larry Gatlin did more guest DJ stints than anyone else, and we became good friends. Larry was a spokesperson for Members Only jackets, and there were big billboards of him promoting the jackets. The GSM came to me and said, "I know you're good friends with Larry, but the ad agency is placing buys on other stations and not WHN-AM. Could you call him up and have him put in a good word for us?" I did, and the next day we had the buy.
I went to see Mac Davis in The Will Rogers Follies, and in comes Dolly Parton. She was sitting two rows in front of me. She was looking around, spotted me, and said, "Hi, Pam." The friend sitting with me was like, "Holy cow, Dolly Parton knows you!"
Tammy Wynette was a good friend of the station and so gracious. I went to Fan Fair one year to interview her at her house. She takes us to her bedroom, where we sat on her bed for the interview. It was summer and there was a fire burning in the fireplace. I said to myself, "I'm sitting across from Tammy Wynette, on her bed, conducting this interview." I think back on how unreal it was. I never would have imagined anything like that. When WHN-AM was sold in 1987, there was so much uncertainty. We'd heard the rumors, but management hadn't said anything. We all saw the writing on the wall, though. The last day we were in the studio, it was so emotional. The last record played was "For The Good Times" and, the next day, Lee Arnold had a huge party at his home. We were all together talking about our next moves, and that helped, but I had no idea what I was going to do.
Over the years I worked for seven different PDs and felt like I had to prove myself each time a new PD arrived. They all gave me confidence and let me do more than music, so I was able to spread my wings. After WHNAM signed off, I was reunited with Joel Raab, who'd just launched his consultancy. I got to remain in New York City and continue to work in Country – a real lucky break.
Later, I got hired by Ed to be Dir./Artist Relations at United Stations. We had the presidential suite at Opryland during CRS 1989. During the day I would do interviews and at night we would have entertainment. It was Garth Brooks' first CRS and he came every night, hoping somebody wouldn't show up so he could play. Radio didn't know who he was at the time, but he later told me playing "Much Too Young" in our suite is something people tell him they remember.
New York was the right place at the right time. When I moved there, I didn't know anybody and never expected the call from WHN-AM. I'm proud to have been part of a team that became the biggest Country station of all time. To be a part of the crossover phenomenon, Urban Cowboy and forging lifelong friendships with artists and programmers was very fortunate. I was such a dreamer growing up, but I never dreamed this big. I don't think I could have written a better story. CAC
PAGE 19 • JULY 2023
The story has all the makings of a Hollywood classic: small town Tennessee girl chases her Broadway dreams ...except in Pam Green's case, there was a detour into radio. Happily, that detour led to a lifelong career and an undeniable role as one of Country radio's great trailblazers.
When Country Was Cool: Green with Barbara Mandrell and son Matthew in 1977 (above), and Loretta Lynn and Sissy Spacek in 1980.
Artist Career Achievement
Barbara Mandrell
Before she could read words, Barbara Mandrell could read sheet music. She was a working artist by the age of 11 and continued to be one until her retirement in 1997. Despite stepping back from the spotlight more than two decades ago, her influence continues to be heard on Country radio today. Mandrell is (and will always be) … cool.
Of all the things I never dreamt of, one of the most memorable is the first time I heard myself on the radio. It was like a physical high. Unbelievable. I remember thinking, "Is that really me?" Radio is a big deal to me. My father was my manager and when we were touring, no matter how small or big the town was, if we had the chance, we would go to that station, meet them and say thank you because it didn't happen for artists unless they played our records.
My first professional job – and I call it professional when they start paying you – was in Joe Maphis and Rose Lee's Vegas show. For my first week's pay, I asked for one of the hundreds to be in all silver dollars. I sat on my bed, dumped out the bag and my parents and I started counting. They went to eat and when they came back I was counting again. Over and over; it was blowing my mind.
I was a regular on the last year of Town Hall Party when I was 11, and I'm so glad because it's the only video of me at that age. Being on TV every Saturday night, I'd go to school Monday morning and have some kids go, "Yee haw, country music." I remember telling Kye Fleming and Dennis Morgan about being made fun of and they came back with a song they wrote for me: "I Was Country When Country Wasn't Cool." I can't tell you what it did to me – that was my life they just sang. We talked about getting George Jones on it, and here's how God provides: My television show was in California and I ended up on a flight sitting right behind George I just laid my chin on the seat and said, "I got to ask a favor." He said, "Yeah, you got it."
Working as young as I did, I got to meet all kinds of people. When I was 13, my father was contacted about a package show for Johnny Cash. So I toured with Johnny, George and Patsy Cline, who I roomed with. I've never met anybody else who could say they slept with Patsy Cline. I was 13 and she didn't want me to be alone, so it was really kind of neat.
It's exciting to hear what's new on the airwaves. So many right now are unique. When a radio personality plays their song, you know immediately who it is because they're an artist. I like music. This is an important thing I'm saying. I am a person who absolutely 100% agrees with what Duke Ellington always said. This is the truth. "There are two kinds of music: good and bad."
Radio … that's the king of the hill. That's how you gain popularity and people having knowledge of you. I've been retired a long time now, and it was just a lovely, wonderful phone call telling me about this honor. They really have hugged my heart big time. It's very hard for me to express what it means to me.
Scott and Julie De Vos
President's Award
Scott and Julie De Vos of De Lux Productions have been a driving force behind Country Radio Seminar for more than 25 years, overseeing production across the multitude of live music events during the three-day convention. To them it is more than a job, it's a reunion.
SD: I've been in the industry more than 50 years, going back to the early '70s. In 1996 we started De Lux Productions. Our philosophy has always been to understand the needs of the client and work closely with them to put together a team to make that happen. The people involved make all the difference.
JD: Scott builds the playground – everything technical – and I take care of the kids –the artists. We hire about 20 people to help us at CRS, which might include six audio guys, four video guys, three lighting techs, stage managers, a production manager and production assistant. Many of them have been with us for 20 years or more.
SD: The feeling of CRS is a little bit like a family reunion for our production team and for the radio programmers and hosts. These guys are really good friends who see each other once a year. There is a tremendous bond.
JD: The first year we did CRS, Charlie Monk scared me to death. He came in like a hurricane every time he wanted something. If I saw him coming I would hide behind a curtain and let him talk to Scott. We won Charlie over pretty quickly when he realized we would do whatever it took to make him, the board and the artists happy. Eventually, we all developed a great love and respect for one another that continued to grow over the next 25 years.
SD: The board wanted to change the New Faces format from 10 artists playing two songs each with a house band, to five artists with their own bands. How could we do that and maintain momentum during four lengthy set changes? We decided to use full-size band carts to allow us to have one band on stage and one in the wings setting up. To cover this change over, each artist created an intro video. We no longer use the carts, but artist videos are still an important part of the show. Sometimes the most memorable, in fact.
JD: The only time [former Exec. Dir.] Bill Mayne ever lost an argument was the 50th anniversary of CRS. I was walking across a dark stage during soundcheck and walked right off the edge. I hit my chin and landed in a pile of monitor cables on the floor. After a trip to the ER, I was back at the show with lots of stitches and a broken jaw. Bill told me to go home, the show would go on without me. Well, I was having none of that. After a few exchanges and me refusing to leave, he finally gave up.
SD: It is an honor to be associated with Country Radio Seminar. Receiving this award is quite humbling. I've been joking, "I thought the honor was that they hire me again each year."
JD: This is a big switch for us being the ones onstage. The people at Country Radio Broadcasters are amazing. They are hard working, passionate and do an amazing job pulling this event together and working on every detail. We love them like family CAC
PAGE 23 • JULY 2023
Started In A Cornfield ... Now We're Here ACM Week With: Hailey Whitters
You can still find Big Loud's Hailey Whitters in a cornfield, dirt mustache and all, helping her father plant and harvest. Like when she first heard "Everything She Ain't" on her hometown station, KHAK/Cedar Rapids, IA, in early May. "Been dreaming about this moment since I was a little girl ... still out in the fields," she shared on social media. "Will never forget the first time." Unbeknownst to her dad, that wasn't Whitters' only big news. She'd also been named the 2023 ACM New Female Artist of the Year, but had to wait for the official announcement to tell anyone … even family. "We were sitting in the tractor and there were a few times I wanted to tell him, but we were planting and his head was in corn mode," she laughs. "It was the hardest secret to keep."
Now 15 years into a 10-year town, Whitters says she gets a chuckle out of being called a "new" anything. "I definitely don't feel new in town. If anything I feel the opposite sometimes: dried up and crusty." She does, however, understand why she seems new to a lot of people who were introduced to her music by 2022's "Everything She Ain't." She says of the song, "It's opened so many doors for me, introducing me to Country radio and its listeners. A lot of people are hearing me for the first time, so the 'new artist' thing makes sense."
Whitters barely had a week to prepare for the announcement at the ACM Country Kickoff in Frisco, TX and subsequent performance on the show … no pressure. She was "still working through everything" in the hours leading up to soundcheck Monday (5/8), including her wardrobe. "I had my styling meeting all day Sunday," she says. "I've got several looks we're going for this week." If you were at the Nashville airport that Tuesday and saw a tattooed-man dragging a garment bag full of dresses, you unknowingly got a sneak peek of those looks.
"That was my husband and producer, Jake Gear," she laughs. "What a nerd. See, I told you it was a family affair."
Whitters' ACM Week Schedule
MONDAY: 6:30 - 7:30pm Awards Performance Soundcheck
TUESDAY: 8:15 - 9:15am ACM Country Kickoff soundcheck
8:00 - 9:30pm ACM Country Kickoff
WEDNESDAY:
9:15 - 11:15am Radio remotes
12:30 - 3:30pm - Lone River (Ranch Water seltzer) party
THURSDAY: 1:00 - 4:00pm Full dress rehearsal 4:30 - 6:30pm Red carpet arrivals 7 - 9pm Show!
The ACM New Female and New Male artists were announced by Gabby Barrett in front of a crowd gathered at The Star Tuesday (5/9) night. "Finally being able to celebrate, and with so many of the people I wouldn't be here without, was such a big moment," she says. As Barrett said the names of her fellow nominees, Whitters admits she was a little nervous about getting applause when her name was read. "The crowd was amazing and cheered," she says with relief. Looking out into the audience, she recognized a few of the fans who had driven from places as far away as Arkansas. "That really meant a lot to me … to see that people care enough to drive and be front-and-center to watch you in a moment like that."
While accepting the trophy, Whitters thanked her family, team, band and fans. Addressing the latter, she said, "For every 'no,' you told me 'yes.' To all of the
PAGE 25 • JULY 2023
She's Corntry: Whitters with her father, Bill.
Hailey Whitters
people who believed in me, even when I forgot to believe in myself, I love you." She dedicated the trophy to "the girl growing up in the cornfield in the middle of nowhere, Iowa dreaming of one day being on Country radio." Whitters then had to switch gears quickly. "It's so funny because you go from a very formal moment of a speech to cutting loose and performing."
Whitters began Wednesday (5/10) at radio remotes before joining Lainey Wilson, Caylee Hammack and Tenille Townes in unveiling the Lone River + Yellowstone Limited Edition Ranch Pack at a private event. Between bites of a lunch brought out by manager Darby Leiber, Whitters says of the group, "Being supported and getting to celebrate with my friends is so special. Like, Lainey gave me a big ol' hug. This business is hard and it's important to have friends in it – people who are out there doing the same thing that you do."
"It's just so many feelings hitting me all at once this weekend," she explains when asked about her quickly approaching ACM Award performance. "I've dreamt
about this for so long … what it would feel like to be in that room, up on that stage." Despite a successful rehearsal, Whitters had butterflies about performing in front of artists she's listened to and admired for so long. "I'm so scared to sing in front of the Stapletons. They're super nice people, but it's just scary. Your heroes … Dolly Parton is going to be in that room."
With the help of her hair-and-makeup guru, Brittney Head, and stylist Steph Strate, Whitters prepared for the red carpet and performance. For the former, she donned a retro-inspired lavender ruffled gown that was actually the first one she tried on at a fitting in Nashville. "I was like, 'There was no other option.' I was obsessed." Ironically, the last one she tried on – a pink, long-sleeved dress with matching bow – made the cut for her performance. "Once it was on, it just all made sense." And she wasn't the only one who thought so. "We were getting ready to go on stage for the performance and a golf cart comes buzzing around and slows down … it was Dolly Parton."
The show's co-host not only said hello to Whitters, but that she "looked good." Overwhelmed with emotions, Whitters admits she was standing there ready to walk onstage "literally crying." The moment was posted to Instagram, receiving comments like "valid response" and "this makes it official."
Whitters and her band threw back a tequila shot, something they always do, but especially needed in the minutes preceding her performance. "I was all nerves," she confesses. "I knew there'd be a lot of really important people in the room, and I was trying to keep my cool." Taking a few deep breaths, she walked onstage not only as an artist, but as a winner. "As someone who's been in town for so long and been going at this for so long , there were an overwhelming amount of emotions and feelings."
But, once she saw the fans singing and dancing along, she got to have some fun. "When you see people getting up out of their chair and singing and dancing with you, that always calms me down," she
explains. "It feels like no matter where you're at, you're at a bar hanging out, dancing and listening to country music with your friends."
Reflecting on the year she's had, Whitters says she's had highlight after highlight, including opening for Shania Twain on her Queen Of Me Tour . "She's one of the ones that planted this seed for me," Whitters says. "I have old home videos of me in my underwear belting 'Any Man Of Mine.'" Whitters didn't actually process what was happening until her first night standing side-stage watching Twain perform. "That's when it really hit me. 'Whoa, you're here. How did you get here?'" Her biggest takeaway from the experience was staying true to yourself as an artist. She explains, "Shania is someone who she stayed herself, she stayed Shania, but keeps growing, getting bigger and reinventing herself."
Another highlight for the self-proclaimed "corn star" was performing at Nissan Stadium during CMA Fest. Introducing her first Top 20 single, she told the crowd, "I've been in Nashville chasing this crazy dream of country music for 15 frickin' years, y'all. They always say it takes one song, and this song is my song."
"Keep going," Whitters advises artists who find themselves five, 10, 15 years into chasing their dreams. "When nobody else believes in you, find the people who do, make that your circle and keep making the music you love." For her, that circle includes Seth England, Nicolle Galyon, Chris Kappy, Justin Cahill and Emily Furman, to name a few. She adds, "Keep your head down, work hard and create things you love and it'll pay off and come around in its own timing."
Despite having a "record year" – as future tour mate Eric Church would say – and Top 20 single, Whitters is still in shock every time she hears herself on the radio. "It jolts me. I used to listen to Country radio all day long every day. I remember riding in the backseat thinking, 'Man, I want to be on the radio someday.' And here I am, 20-something years later seeing it all happening."
PAGE 26 • JULY 2023
Islands In The Dream: Whitters meets Dolly.
STAR TURN
ACM Radio Winners Celebrate
Outstanding In The Field: Elaina Smith (l) and Jackie Stevens (r) on the star after the ACM crowds cleared. "ACM show day started at 6am, and this photo (timestamped at 3:30am) was the first time we had stopped in a week," says Smith, the National Weekly Broadcast Personality of the Year. "We ran into some of the ACM team eating Taco Bell on the star, at The Star, and we all sat there reminiscing on an incredible experience."
Heart a-Dak: WPCV/Lakeland's Julie Kansy with Dallas Cowboys quarterback Dak Prescott, and Dale "DJ" Sellers with Randy Travis, as they celebrate their Medium Market Personality win. "I'm going to solder this photo to a chain and wear it around my neck," Kansy jokes. Sellers says, "I never thought [getting to meet Travis] would happen, especially after everything he has gone through. It was an honor ... so down to earth and sweet."
Texas Three-Step: ACM Major Market Personalities George Lindsay, Monica "Mo" Lunsford and Erik Scott Smith just prior to entering the Ford Center. "We had a blast," Lindsay says. "The second win is definitely sweeter. [Radio reception host] Jon Pardi was so fun, and the nights were magical."
Too Qute: KKBQ's (l-r) Corey Dillon, Katelyn Maida, Erica Rico, Travis Moon, Lauren "Lo" Sessions and Andy "Riggs" collect their Major Market Station hardware. "We had a blast in Frisco," Sessions says. "Running into Randy Travis at Parker McCollum's album release party was epic. We loved spending time with some of Country's biggest artists and our radio peers, and accepting our ACM award was just the cherry on top."
Rich And Famous: WIVK/ Knoxville's Rich Bailey (l) receives the station's Medium Market Station trophy from Jon Pardi."I got a little dirt on my boots the first night with Jon Pardi, then headed to the arena for the big party," he says. "Being at the live show and watching everything come together was amazing – plus getting to hang out with the other radio winners at the show."
Frisco Kids: BBRMG's Scotty O'Brien (l) with WSIX/ Nashville's Gator Harrison, who accepted Large Market Station on behalf of his team. "My highlights included watching Jelly Roll perform 'Save Me,' seeing Lainey win everything, and taking my lifelong friend Scotty O'Brien to the awards. I got to watch him yell at Brittany Aldean as she walked by us, then flip her off knowing that she couldn't do it back because everyone was watching her, not him. It's a running joke and stupid funny."
Macon Flavored Jelly: WUBE's "Big Dave" Chandler and Ashley Dawn with Jason Aldean and Jelly Roll celebrating their Large Market Personality win. "One of our highlights was meeting Jelly Roll and Jason Aldean at the BBR & BMLG Brunch," says Chandler. "Both were super nice, and we got to hear some new tunes from both. We also got some real Texas BBQ and couldn't believe they had a complimentary banana pudding and peach cobbler bar! We awoke from our food coma just in time to get the show that night."
This Doesn't Suck: The Big D And Bubba Show's Patrick Thomas, Derek "Big D" Haskins, Jessica "Carsen" Humphreville and Sean "Bubba" Powell (l-r) with their National Daily Broadcast Personality trophies, and (inset) Humphreville watching the ACMs at home – dressed for winning, but still tackling the evening's chores. "We would've loved to join everyone in Frisco, but decided to stay here doing our live shows. We love radio and while it's an immense honor to be recognized by the industry and our peers, we felt sharing with our audience was the perfect way to celebrate."
Cat's Amore: WYCT's Jordan Glass, Mel McCrae, Gregory "Big Moose" Juszczyk and Brent Lane (l-r) celebrate their Small Market Station win. "We broadcast live from an Airbnb, and Big Moose (who is an award-winning chef) made breakfast," Lane says. "It was a special bonding moment for our team. We had fun on the radio and took back incredible stories of hanging with Jon Pardi, Jelly Roll, and figuring out who Lainey Wilson's boyfriend was before she made it public. What a blast!"
Ain't Got Dutton On You: WFLS' (l-r) Holly Petrey, Steve Water, Brandon Sisco and Tiffany Kay celebrate Water & Kay's Small Market Personality award. "We decided that we had to celebrate our ACM the Texas way with some Tex-Mex and a big ol' 'Yee Haw!" says Kay. "Then we decided our next venture is to become the season six cast of Yellowstone since we already look the part." CAC
PAGE 28 • JULY 2023
Halftime Double Time
Labels Preview Music Priorities Through
Average Joes
• Colt Ford and Krizz Kaliko, Hoodbillies EP, Q3: "We call it 'smile music.'" –Colt Ford Bryan Martin, Sam Grow, Josh Mirenda, Blake Fades, Tainted Lyric, Austin Tolliver, C'ing Jerome, new music soon: "We're thrilled to unveil the next wave of Average Joes to the world. Expect a fresh new twist while maintaining our roots!" –Andrew Davis, SVP/Marketing
Big Loud
• Jake Owen, "On The Boat Again," out now. "A tribute to [Willie] Nelson and an addition to your body-of-water playlist." –Rolling Stone
• Ashley Cooke, Shot In The Dark, July 21. "It's been a year full of momentum – from touring with Luke Bryan and Brett Young, dazzling at Nissan Stadium spotlight stage during CMA Fest, and embarking on her first headlining tour hitting 30 cities this fall."  Charles Wesley Godwin, Hailey Whitters, Larry Fleet, Lily Rose, Stephen Wilson Jr, MacKenzie Porter, Ernest, Lauren Alaina: new music soon. "Big Loud is excited about developing new artists like Jake Worthington, Lauren Watkins and Griffen Palmer." –Hillary Lambert, Mgr./Marketing
• "I'm more proud than ever of our label, management and publishing teams and am excited about what the rest of this year will bring." –Big Loud CEO Seth England
Big Sky
• Stephanie Quayle, new music soon; currently promoting On The Edge album, podcast and tour; anticipated Christmas release; more projects coming in early 2024: "We are building upon the momentum of Stephanie's career, allowing the songs to lead." –Christine D'Ancona, Dir./A&R/ Artist Development
Big Machine
• Tim McGraw, "Standing Room Only," out now; lead single and title track off his upcoming 17th studio album out Aug. 25. "This is McGraw's fastest streaming single to date and turning into another anthemic Country radio McGraw hit."
Carly Pearce, "We Don't Fight Anymore" featuring Chris Stapleton, out now: "The follow up to two back-to-back No. 1 singles from our Grammy Award-winning superstar."
Brian Kelley, "See You Next Summer," out now: "Produced by Dann Huff, the ultimate summer anthem is Kelley's first song serviced to Country radio as a solo artist via Big Machine Records."
• Jackson Dean, "Fearless," out now: "The follow up from Country Aircheck's Most Heard New Artist of 2022."
• Dolly Parton , Rockstar , out Nov. 17: "The global superstar and recent Rock n' Roll Hall of Fame inductee has joined forces with some of rock music's most legendary artists along with today's biggest stars for her first rock album, Rockstar. " – Kris Lamb , SVP/Promotion & Digital
Black River
Kelsea Ballerini, "If You Go Down (I'm Going Down Too)," out now: "Her fans go crazy for this song at her shows. Sales and streams are outpacing previous releases. Headed to the top of the chart later this year."
• MaRynn Taylor , "Make You Mine," out now: "We are off to a great start – already over one million streams, and the major market support we're getting is really exciting. Plus, she made her Grand Ole Opry debut June 23." – Mike Wilson , SVP/Promotion
Josiah Siska, new music soon.
Year-End
BMLGR
• Brett Young, "Dance With You," out now: "... has every potential to be the country wedding song of 2023 and maybe even Young's next chart-topper."
Taste of Country
Shane Profitt, "Still Picks Up," Q3: "Shane is the real deal. Seeing him perform live was a game changer! Crowds love him. And 'Still Picks Up' is a wake-up call. I regret how much time goes by between calls to my dad." –Billy Kidd, WBEE/ Rochester PD
• Chris Janson, Lady A, Riley Green, Greylan James: "Summer 2023 is going to be fire with albums dropping from Chris and Brett, and an EP from Shane. Riley will have more new music coming and BMLG will also have new music soon from Lady A and the debut from Greylan." –Ryan Dokke, VP/Promotion and Marketing
Broken Bow
Dustin Lynch, "Stars Like Confetti," out now: "Proving once again that Dustin's music researches, it's already Top 30 and climbing. With eight No. 1s, Dustin's music just keeps performing."
• Jason Aldean, "Try That In A Small Town," out now: "Reaction has been strong and fast on Jason's first release off his upcoming 11th album. With a chart debut in the 20s, the ACM Artist of the Decade continues to put out huge hits."
Lainey Wilson, "Watermelon Moonshine," out now: "Out of the box with 63 adds and followed by 43 more the next week. The CMA and ACM Female Vocalist of the Year is on her way to another No. 1 single!"
• Chase Rice, "Bad Day To Be A Cold Beer," out now: "A fan favorite from day one, 'Bad Day To Be A Cold Beer' is the summer anthem for 2023. Major market support from LA to Chicago, Houston to Atlanta, DC to Boston, and more!"
Jordan Harvey, "Along For The Ride" out now: "Jordan's 'roll your windows down and enjoy the ride' song has more than 60 stations already playing it." –Lee Adams, VP/Promotion
Capitol
• Dierks Bentley, Luke Bryan, Mickey Guyton, Jon Pardi, Darius Rucker, Carrie Underwood, Keith Urban: "Hits and tours and residencies galore! Check out Dierks, Luke, Jon and Darius playing their current hits on their headlining tours and Luke, Carrie and Keith singing theirs at your favorite Las Vegas resort! The new Mickey Guyton smash with Kane Brown ships this month and officially impacts Country airwaves in August!" –Chris Schuler, VP/Promotion
Columbia
Luke Combs, "Love You Anyway," out now: "Combs doesn't let it rip quite as often as he once did. His bellow is more stable, his emotional presence more dignified. But there's still something of a purring engine inside songs like 'Love You Anyway.'" –The New York Times Luke Combs, "Fast Car," out now: "It's a faithful arrangement announced by the song's signature guitar riff and Combs displaying a tender side to his gruff voice." –Rolling Stone
Mitchell Tenpenny, "We Got History," out now: Tenpenny wrote the nostalgic anthem with Andy Albert, Devin Dawson and Jordan Schmidt. Megan Moroney, Old Dominion, new music soon.
Curb
Dylan Scott, "Can't Have Mine," out now: "A fan favorite from the ACM-nominated artist since the day he debuted it is now nearly platinum with more than 107 million streams and researching well ahead of chart position."
Lee Brice, "Save The Roses," out now: "Brice is a superb country singer who delivers a lyric like no one else in this business. In this case, it is a powerful, chesty elegy to the late songwriter Kyle Jacobs, and I promise it will hit you in your heart." –Music Row
• Tim Dugger, "Buy A Bar," out now: "Tim's music is right in the wheelhouse for where the Country format is today. His prior two singles on our developmental label proved that, with both testing Top 5 at stations giving the song legit airplay."
Hannah Ellis, "Wine Country," out now: "Bringing a little Napa to Ellis' home state of Kentucky, 'Wine Country' raises a glass to the Curb Records artist putting boujee in the backroads – admittedly a little rosé and a lot chardonnay."
PAGE 31 • JULY 2023
–
Larry Fleet
Music Preview
• Harper Grace, Kelsey Hart, Q3 and Q4: "We're putting final touches on music as we begin to introduce our two newest acts to all our media partners with plans for radio singles [later this year]." –RJ Meacham, SVP/Promotion
EMI Nashville
• Brothers Osborne, "Nobody's Nobody," out now: Back with a new producer and it's rising quickly."  Kylie Morgan, "If He Wanted To He Would," out now: "This streaming darling continues to fight through the pack with this female anthem that everyone needs to hear." –Jimmy Rector, VP/ Promotion
• Eric Church Tyler Hubbard Jon Langston Brad Paisley, new music soon.
Grass Roots
Aaron Goodvin, "Country Dance," out soon: "Country fans are already calling it the next 'Lonely Drum,' Goodvin's double platinum Canadian radio and line dance hit." –Nancy Tunick, Owner/Managing Partner/Content Strategy Officer
Magnolia
Randy Houser: "As if a new single coming soon isn't enough, Houser will make his big screen acting debut in the back half of 2023 in two feature films. First up in August is The Hill featuring Dennis Quaid, followed in October by Martin Scorsese's Killers of the Flower Moon starring Leonardo DiCaprio, Robert DeNiro and Brandon Frazier." –Heather Propper, Co-VP/Radio/Promotion
MCA
Kassi Ashton, "Drive You Out Of My Mind," out now: "Kassi sounds 100% bad ass on the radio… Dynamic. Different. Definitely something we need right now!" –Drew Bland, Audacy Regional VP/ Country
• Parker McCollum, "Burn It Down," out now: "I love the 'left turn' Parker has done on the production and feel of 'Burn It Down.' His familiar voice in an even more contemporary production style really jumps out. But it starts with the songwriting, and this song is strong!" –Mike Preston, KSCS & KPLX/Dallas PD
• Catie Offerman, "I Just Killed A Man," out now: "Heartbreak is one of the most painful emotions in the world. Catie's a humble, evocative storyteller, and 'I Just Killed A Man' is country's latest most powerful, relatable anthem." –The Tennessean Kip Moore , "Damn Love," out now: "Kip has been the format's best ambassador this year with shows before 25,000 people in South Africa and playing prestigious venues including London's Royal Albert Hall. He's doing the format proud with his emotive single." – David Friedman , VP/Promotion
Sam Hunt, "Outskirts," impacting July 17: "Classic Sam Hunt! This is going to sound great on our station and great live when the 'Summer On The Outskirts' tour hits our market later this year." –Marty Brooks, WIL/St. Louis MD
• Jordan Davis, "Tucson Too Late," impacting in August: "I wrote this with Jacob [Davis], Matt [Jenkins] and Josh [Jenkins], the 'Buy Dirt' squad. We kept this very simple ... let the lyrics speak ... make the listener feel the kinda worry this guy was going through." –Davis
Mercury Josh Ross, "Trouble," out now: Ross will finish his first album while he's on the road with Nickelback this summer.
Billy Currington, "City Don't," summer: Currington is working with his original producer, Carson Chamberlain, for his next album, with "City Don't" as the lead track.
Dalton Dover, featured on The James Barker Band's "On The Water," out now.
• Priscilla Block, "You, Me, And Whiskey" with Justin Moore, out now: "Priscilla is eyeing the top of the chart with her pal Justin. Priscilla has been writing and working on her second album with Mercury, and she'll be bringing the fire in the back half of 2023."
• Luke Grimes, "Grimes continues to release songs to DSPs as he heads back to the set of Yellowstone, while the Mercury team prepares to bring Luke to Country radio."
• Boy Named Banjo, "Boy Named Banjo embarks on their summer tour while the label finalizes plans to introduce them to our partners at radio this fall. If you haven't seen these guys live, make it a priority."
Nicholas Kaper, Dir./Promotion
Monument Alex Hall, "Six Strings" out now and Side Effects Of The Heart, September. "The record features Brandy Clark and calls back to Hall's heroes including Kris Kristofferson and Lee Ann Womack. Fender's 'Up Next Artist' has opened for artists including Tanya
Tucker, Clark and Little Big Town."  Pillbox Patti, "Low Life" and Florida, out now: On the road this summer with Koe Wetzel, Hank Williams Jr. and Old Crow Medicine Show. "Pillbox Patti is a made-up name for the stage, but she's as real as they come." –Rolling Stone Tigirlily Gold, "Shoot Tequila" and Blonde out now: "Tigirlily Gold is currently riding their radio single up the chart and watching the song rack up millions of views. From their Opry debut to their ACM red carpet performance, they are bringing girl group energy back to country music."
• Caitlyn Smith, High & Low, out now: "She has new collabs expected in the coming months and promises new music before the end of the year. In the meantime, you can find her on the road with George Strait."  Walker Hayes, new music soon: "The Grammynominated star is focused on continuing the streak he started with smash hit 'Fancy Like' and followup single 'AA.' He is currently headlining arenas across the US on his Duck Buck Tour." –Monument
• Brandon Ratcliff, Tale Of Two Towns out now; Tale of Two Towns: Volume 2 out soon. Currently on the road with Girl Named Tom.
Quartz Hill Thompson Square, "Without You," out now: "Debuted No. 1 most added, this uptempo summer song screams windows down, volume up."  Joe Nichols, "Brokenhearted," out now: "Don't be fooled by the title; this is a party song with tempo and is meant to be enjoyed with a beer in hand."
• Runaway June, "Make Me Wanna Smoke," summer release: "Lets you know how something so bad for you can make you feel so good." –Will Robinson, VP/Promotion & Marketing
RCA
• Chris Young, "Looking For You," out now: "Chris Young embarks on a new musical chapter with 'Looking for You,' his hopeful and anthemic new single." –American Songwriter
• Kane Brown, "Bury Me In Georgia," out now: "As the drums pounded, guitars rattled, the fiddle bounced, and lights shone, Brown growled as he sang, getting the crowd riled up and clapping." –American Songwriter on Brown's ACM performance Nate Smith, "World On Fire," out now: "[Fans] were almost venomous. They were asking for this song so much! So they've been wanting [me] to get it out there." –Smith Corey Kent, new music soon.
Records Nashville
James Barker Band , debut EP, out Aug. 11: "The boys and I are so fired up to have our first batch of fresh songs coming out with our new team at Records! [We are] trying to narrow down which tunes we can unanimously agree [are] home runs ... so excited to finally start swinging the bat!" –Barker
Reviver
• Ian Flanigan, Strong The Muscle Shoals Sessions (EP).
Brooke Moriber, Brooke Moriber (LP).
Randall Fowler, "Other Side Of A Heartbreak," Q3.
• Bowman, "Small Town Famous," Q3.
David Adam Byrnes, "When In Rum," Q3.
River House
• Austin Snell, seven-song EP, out Sept. 8:  "A new artist you should be paying attention to. [He's] got some stuff up his sleeve. He's bad ass." –Bailey Zimmerman
Trey Lewis, full album, Q4: "Since signing Trey Lewis late last year, we've been hard at work building a country album full of hits! I can't wait to share Trey's new music with the world!"
Zach Seabaugh, "I Miss Who You Were," out July 28:  "With a singer/songwriter vibe, and written by Zach alongside Grammy-nominated writer and producer Chance Peña, this song speaks about a lost love who has moved on and 'turned the page.'"
• Zach Seabaugh, "Mr. Nobody," out Sept. 1; Mr. Nobody, out Oct. 5: "Nashville-based rising indie artist Zach Seabaugh lightheartedly calls his music 'moody music' – singer/songwriter-style with the relatable perspective of a 24-year-old navigating the complexities of young adulthood." –Lance Houston, VP/Promotion & Artist Development
Riser House
Dillon Carmichael, "Drinkin' Problems," out June 16; new album, Fall release: "At radio with a new Jon Pardi-produced track and co-written by Luke Combs, Ray Fulcher, Erik Dylan and Thomas Archer to reprieve all of life's struggles that comes just in time for the summer."
Lanco, "Lasso," out July 14: "Lanco is back! The ACM Award-winning and multi-platinum band is back with new music. They will be releasing a new project along with a headlining tour this fall."  Meghan Patrick, Greatest Show On Dirt, out now: "The Canadian's six-song collection is creating a buzz for the concise sampler of her talents. She impresses on Michael Ray's duet 'Spirits & Demons.'" –Roger Fregoso, Sr. Dir./Promotion
Stone Country Records
Easton Corbin, "Marry That Girl," out now: "Debuted No. 3 most added!  Easton's 'Love Anthem' (People) continues to resonate with listeners as he plays to standing room only crowds on his summer tour!"
• Ben Gallaher, "Lovin' You Gets In The Way," out now: "We're just getting started as Ben's triple-threat talents – vocal/guitar/songwriting – continue to amaze programmers and listeners alike!" –Jim Malito, VP/Promotion & Marketing
Stoney Creek Records
• Jelly Roll, "Need A Favor," out now: "Top 10 and climbing! 'Need A Favor' is checking every box
PAGE 32 • JULY 2023
–
Catie Offerman
Music Preview
from streaming to research and setting up back-toback hits for Country's newest superstar."
Jelly Roll , "Save Me (with Lainey Wilson)," out now: "After debuting on the 2023 ACM Awards , demand exploded at radio for this heartfelt song that's changed countless lives. [It's] already seeing massive streams and impressive organic airplay."
Parmalee, "Girl In Mine," out now: "Following up two multi-platinum singles in 'Just The Way' and 'Take My Name,' 'Girl In Mine' is Top 15 and on its way to a possible three-peat for Parmalee."
Frank Ray, "Somebody Else's Whiskey," out now: "More than 70 stations on and counting. Your 2023 CRS New Face has a fun, tempo hit that will bring a smile to your face." –Stan
Marczewski, Dir./ National Promotion
Triple Tigers
Scotty McCreery, new album and single, Q3: "Hot off the success of two huge singles, 'Damn Strait' and 'It Matters to Her,' Scotty is having the biggest touring year of his career. Scotty was also just announced as an inductee into the North Carolina Music Hall Of Fame."
Russell Dickerson, Three Months Two Streets Down, out now: "His current single 'God Gave Me A Girl' is rapidly climbing the charts, and the Big Wheels & Back Roads headlining tour kicks off in September."
Jordan Fletcher: "The new wave of music releases just started a few weeks ago for Jordan, and there will be continuous releases the rest of the year. He's hot as a songwriter, too, with songs on both the new Megan Moroney and Jake Owen albums!" –Kevin Herring, SVP/Promotion
Valory
• Justin Moore, "You, Me, And Whiskey" with Priscilla Block, out now: "[He's closing] in on the top of the charts with his 100-proof duet ... One of his fastest climbing and best consuming songs to date."
Thomas Rhett, "Angels," out now, Thomas Rhett20 Number Ones, fall release.
• Brantley Gilbert, "Heaven By Then," with Blake Shelton featuring Vince Gill, out now. Brantley tours this year with Nickelback.
• Conner Smith, "Creek Will Rise," out now: "Conner Smith kicks off July with Luke Bryan on his Country On Tour. His current single is a fun uptempo addition to your summertime playlists."
• Kidd G, "Daylight Savings," out now: "His new single, impacting Country radio, was produced by Dann
Huff. [Kidd G has a] refreshing brand of Country and over 570 million on-demand artist streams."  Tiera Kennedy, "Jesus, My Mama, My Therapist," out soon: "[This single is] a fan favorite!" –Ashley Sidoti, Valory VP/Promotion & Digital
• Darryl Worley, "Have We Forgotten," out soon. Mackenzie Carpenter, new music soon.
WAR
Chase Matthew, "Love You Again," out now: "Chase Matthew is the total package. He's already playing sold-out headline shows, 'Love You Again' is over-indexing in every key metric, and radio is falling in love with him and this song!" –Michael Chase, WAR Dir./National Radio Promotion
• Gabby Barrett, "Glory Days," out now: "Gabby is back! This lead single from her upcoming second album is just the beginning of ascent to superstar status." –Anna Cage, WMN VP/Radio
• Zach Bryan, "Something In The Orange," out now: "... an astonishing feat of emotionally acute songwriting and shredded-artery sentiment." –The New York Times on Bryan's American Heartbreak NPR and Rolling Stone both named "Something In The Orange" among the Best Songs of 2022.
WEA
Bailey Zimmerman, "Religiously," out now: "One of the most exciting new names in the music industry" –Forbes Religiously. The Album. called "comfortably bruising and appealingly bruised" by The New York Times. "Arrived as the biggest streaming debut album of the year and the biggest streaming country debut of all time."
Morgan Evans, "Over For You," out now: "Morgan continues to mend hearts across the country with this beautifully captivating radio single that blends heartfelt lyrics, infectious melodies and his distinct country sound." –Stephanie Hagerty, WEA Dir./ National Radio Promotion
Warren Zeiders, "Pretty Little Poison," out now: "Warren will stand out on Country radio with his energetic, powerful and honest style of music. His first single, 'Pretty Little Poison,' may be new to programmers, but their audiences are already familiar with this future superstar." –Tom Martens, VP/Radio Accounts
• Wheelhouse
Chayce Beckham, "23," out now: "This single now has more than 150 million on-demand streams and is growing by more than two million a week. We're seeing strong research and can't wait for folks to see him on Luke Bryan's Country On Tour."
• Dylan Schneider, "Ain't Missin' You," out July 17: "He's been named an 'Artist to Watch' (Amazon Music, Taste of Country, Sounds Like Nashville) and declared by Billboard as 'Country Music's Next
Rising Star.' Now his Wheelhouse/BBRMG debut – a unique look at a breakup – is coming to Country radio." –Ken Tucker, VP/Promotion
WMN
• Ashley McBryde, "Light On In The Kitchen," out now; The Devil I Know, out Sept. 8: "With its gentle, brushed drums and light shadings of mandolin, ['Light On In The Kitchen' is] a delicate ballad that feels ready for radio and the Grand Ole Opry stage."
Rolling Stone Cody Johnson, new single soon. "This man is dusted with the glitter of superstardom." –MusicRow. "Cody has earned nearly five billion global career streams and 17 RIAA certifications to date, drawing sold-out crowds to multiple arena shows year after year." –WMN CAC
PAGE 34 • JULY 2023
–
Smith
Conner
914 18th Avenue, South Nashville, TN 37212 615-320-1450 Publisher/CEO Lon Helton lon@countryaircheck.com VP/Sales & Marketing April Johnson april@countryaircheck.com Managing Editor Caitlin DeForest caitlin@countryaircheck.com Sr. Radio Analyst Chris Huff chris@countryaircheck.com Manager/Graphics, IT & Administration Kelley Hampton kelley@countryaircheck.com Coordinator/Design & Production Addie Morton addie@countryaircheck.com Art Direction Jerry Holthouse jerry_holthouse@comcast.net Contributors Sarah Skates, Monta Vaden VP/GM Chuck Aly chuck@countryaircheck.com Volume 18, Issue 2, July 2023
Chayce Beckham
TRUE INTEGRATION Automation Music Scheduling Traffic Streaming Peace-of-Mind Mobile rcsworks.com © Copyright 2022 RCS. All Rights Reserved. RCS Sound Software and their marks and logos are registered trademarks of RCS.
BRIAN O'CONNELL PRESENCE
Early June, and Live Nation President/Country Touring
Brian O'Connell is preparing to leave Nashville on his tour bus and not return until after Labor Day. Even for the individual most responsible for Nashville's road fortunes, it's a lot.
CA: Is being gone so long in one stretch typical?
BOC: Normally, it's weekend warrior shit. Leave Wednesday night, come home Sunday. The way that this year shook out, it's not been much more than that until now. This run is Syracuse, Buffalo, Toronto, Virginia Beach for the new festival, fly to Chicago for Morgan Wallen at Wrigley, fly back to Virginia Beach and open the festival. Miranda Lambert Friday, Thomas Rhett Saturday, Luke Bryan Sunday. Then Grand Rapids for Morgan and Detroit for July 4. That only gets me to the fourth of July. Again, I'm talking Labor Day.
How many tours do you have right now?
I never counted. Smaller ones include Walker Hayes and Brett Young. The bigger ones, it's Thomas, Luke Bryan, Jason Aldean, Morgan, Reba, Brooks & Dunn, Jelly Roll, Chris Stapleton, Eric Church – I'm forgetting something along the way. And that's just this year.
Who are the viable stadium headliners?
THE INTERVIEW
You've got Morgan and Luke Combs. Kenny Chesney, who's not touring stadiums this year. Garth can do stadiums. Stapleton and Strait have headlined stadiums by themselves and now together. Then you start getting into how you define a stadium. Was Shania's show at Geodis in Nashville a stadium? It's 26,000 people, so that's a really big amphitheater. But it's a stadium. You can parse it. And you still have Taylor.
As much as she's a cultural phenomenon, it started here. You can't tell me the country fan doesn't also have a Taylor Swift affiliation. It counts.
How are we getting so much traffic this year ... and handling it?
Predominantly, stadiums are open air. Anything north of, say, the Mason-Dixon line, you've got 13 prime weeks – Memorial Day to Labor Day. There's 30 football stadiums, 30 baseball, give or take as some teams share – Giants and Jets, Rams and Chargers. You're also boxed in by other events that happen locally. Chicago's first weekend in August is gone – Lollapalooza. In Milwaukee, the whole month of June and 4th of July are gone for Summerfest. Almost every market has some sort of tug on it. In Philadelphia, Pittsburgh and Kansas City, off the top of my head, they share parking lots. The football team may not be playing in July, but the baseball team is, and you can't do events in both buildings. You start to pare down the places you can go and tours start running into each other.
How did we get to a point where country music can support that? Weren't there unwritten rules about routing once upon a time?
Ben Farrell is rolling over in his grave. But to answer your question, "The internet," he says, holding up his phone. With Combs and Wallen, from a monetary point of view, it doesn't matter. The Combs fans are religious; the Wallen fans are religious and they're both fans of each other. Fans are going to figure out a way to go to those two shows. Everything else might suffer, but those two won't. Throw Taylor in there and you have to take a hard look at what's happening with the rest of the stuff in the market.
One of the things that's been said in this town forever is to avoid the 800-pound gorilla.
"Oh my God, Garth's going on sale. Run away!" That was a great strategy until you had two or three, because they all have to eat. And they're all going to eat. Time will tell as to what happens to other shows in those markets.
Has the career arc to headliner status been shortened by streaming and social media?
It sure seems like it. We just came out of CMA Fest – let's round up and call it 400 acts over a four-day period. From acts nobody has heard of to Luke Bryan going on just after midnight Sunday at Nissan Stadium. That's just who's part of the festival this year; it's not everybody. There's another hundred who didn't play. I have no evidence of this, but certainly the tent is big. The proliferation of artists is big. Has the cycle sped up? The cycle of hype absolutely has. This was the 50th edition of Fan Fair/CMA Fest, and for 50 consecutive years, nobody had a bad show. All weekend, you heard, "Oh my God, so-and-so killed it! Crushed that performance!" I'm like, anybody miss a lyric? Was anybody pitchy? Anybody? That's inside baseball – just us talking, but it disseminates out. As it pertains to this publication, radio used to go back and report to their burg about what they saw. Go back 20 years, you had radio going back and reporting the news from Nashville. Now, if you ask it to, the news from Nashville shows up on your phone every day. So I don't know if we've sped up at the molecular level, but it certainly has allowed way more artists way more opportunity. For the overall ecosystem, that's a great thing.
The tiers used to be the opening slot, middle support and headliner on all the tours, and most artists had to climb that ladder over a period of years ...
I can take you back even further than that to the clubs of the late '80s and early '90s. One hit meant you could get a weekend, probably $5,000. A No. 1 was $10,000 and it went up in increments. You'd go from playing this club to the bigger one up the road, both metaphorically and market-wise. As recently as the early '90s, we had seven headliners. Maybe. That has now manifested itself into the big 20. Let's just say, 10,000 hard tickets is the cutoff. Looking at my wall, I've got posters for nine – all active, all current. That's just what happens to be on the wall in my office. If they all go out at the same time ... and that could happen ...
You'd have to clone yourself.
And so would the fans. That goes back the question of touring smart.
How are we doing below the level of headliner? Is it harder to cut through the noise?
It's so different now, because we were talking about a time when Country radio was the pipe. There's no pipe now. It's expanded. Radio is just another tool in the belt. Zach Bryan is not sitting around waiting for the PD in Whereverville to add something. We are at such an interesting point in the evolution of what we consider country. We had this conversation around FGL's "Cruise"
– that kind of tipping point. Is it in the tent? Outside the tent? Was
Aldean too rock? Alabama was way too rock. Kenny Rogers was too pop. Chet Atkins and Countrypolitan. The Outlaws. John Denver with Charlie Rich lighting a fire in 1974. Strait and Alan Jackson ... "Murder On Music Row." This is the world's oldest conversation.
Everybody gets all a-tizzy, but it's okay. Everyone is going to be okay. I don't want to be too quick to say that
THE INTERVIEW
the whole thing has shapeshifted. It's just a different way of looking at it. For every John Prine, there's a Loretta Lynn. One is country as cornbread, the other is John Prine. Sound familiar?
This is where I get to my theory of the mass gathering, which is pretty freaking simple: Like-minded people like to go do things together. I don't mean anything political. I mean, to quote Tim, "just country boys and girls getting down on the farm." They're drawn together by a common set of interests to have fun regardless of where it is – outdoor amphitheater, indoor arena, club or stadium, the basic tenet applies.
We were just out for the first weekend of Dierks Bentley's tour. Toronto, Detroit, Cleveland and 15,000 to 16,000 people a night showed up to see Dierks with Jordan Davis and Molly Tuttle. Molly Tuttle? They don't know who she is, but by the time she finished they were all, "Oh, I really liked that." People gather for the music, they like those venues, they get to be outside and it's a communal thing. It's not just the hype. Yes, the hype is all there, but at the end of the day, the people have to show up.
How is the middle doing?
The songs are going to win. We can whip up all sorts of hype, but when you see it live and there's no "there" there, it just quietly goes away. I'm looking for those
any more, the labels used to be the arbiter of good and bad. I think about Jason Aldean, whose knocked-onevery-door story is similar to the other romanticized stories of trying to make it in Nashville. People are skipping that step. They're singing a song, putting it on TikTok and watching the metrics go. That's "artist development" in some opinions.
I happen to think the labels have a handle on this. I know almost all of them, and I refuse to believe the leadership of those companies aren't following a plan that has some guts to it. Are they signing more artists? I guess so. I don't have any statistics, but I remember when labels were signing artists to singles deals back in the CD era, too. I trust the A&R teams and label heads to continue to work their magic. Also, if you try to be everything to everybody, you become nothing to everybody. So I stay in my lane. I'm not sitting in on A&R meetings, because I don't know. If I like the song, it probably ain't making the record.
How much has radio's role evolved, not just in terms of the music pipeline, but promoting shows? With all your data and targeted marketing do you still have to do ad buys?
Absolutely. It really hasn't changed. There was a time not too long ago, it was the only way. Social media and all these platforms – that's what used to be print, but it's completely changed. Local market radio still serves a very big role. And it's more than selling out the show. If you go up with 30 shows and blow them out on a Tuesday at 3pm, does anyone know?
It's a big deal to me when the artist rolls into town, the show's been sold out for a year and we're still contesting and running spots. It's the old Rolling Stones gag – billboards, wrapped buses and trains, a surprise club show before the big gig. Marketing even when the show is sold out. Reminding people that Artist
myself, people all around, sitting. No energy. As John Lennon used to say, "Those in the back, clap your hands. Those in the front, rattle your jewelry." It was terrible. No fun.
Then the venues became viable and, obviously, the dollars were there from people flying in from all over the world to leave their money. So Vegas started spending a bunch of money on production and other cool stuff. Country's always been there because it's not roll the dice Vegas, it's rodeo Vegas. Western state. Cowboys. Country was there long before it was cool. Baked into the landscape. Now, it's become a real opportunity for an artist who has been beating the living heck out of themselves for 15, 17 years on the road. "Hold on a minute. I've been to St. Louis. What's better than having everybody come to me?" But it's a hell of a gamble and a lot of work. If you talk to anybody who's done that 24-show schedule, even when travel just means going upstairs, after two weeks you're exhausted. It's not a layup.
You majored in journalism but ended up doing this. Do you remember a moment that hooked you on live music?
I didn't know what "this" was. I'm a huge journalism fan. Born and raised in Chicago, we had two major newspapers – some of the best sports and editorial writers. And I was a big fan of music because of my brother, who's nine years my senior. When he was 18 and had all the albums, I had no choice. One minute, I'm listening to Jethro Tull, the next it's every Beatles song ever recorded or "Margaritaville." I didn't have control over the stereo.
Through him I discovered John Prine and Steve Goodman. The writing ... the word play. But the live part didn't click. I started to go to concerts in high school. The era of everything from Madonna to the Police, and I went to everything. I remember being pissed at my brother for not taking me to Wings
Over America in 1976 at the old Chicago Stadium. He got to see McCartney and I was angry. I was also 11. When I got in the room it was the cliche of the lights going down and all this stuff happening. I didn't know what was going on, but I knew that's what I wanted to do. And then college happened and I got to do it.
We see so much of what you do at your shows. What don't we see?
If you and any good concert promoter were to walk around a building at their show or any other – the aisles, concourse, parking lot – we would see two completely different things. You would never see the distance between the downstage edge in front of house. The vom lights are on?
Why are the TVs on in the suites? Are the buses properly parked in the backstage area? The overzealousness of security
... When you encounter someone who's unqualified, I can see it a mile away. Those things are just part of a blurry palette to you, but would make the hair on the back of my neck stand up. You're listening to the soundtrack to Saturday Night Fever and I'm listening to AC/DC Back in Black
What's the best part of the gig?
generational hit songs. Bailey Zimmerman just dropped his album Religiously. I'm looking forward to seeing how that holds up. Morgan releases 60-something songs over two records in four years – I want to see how it holds up. Ultimately, the song is going to win. People get bombarded by songs ... all the way back to the beginning of the conversation when I held up my phone. Who's the authority? Who's the arbiter of good?
The fan is No. 1 in the equation, but the songwriting and musicianship has to deliver.
Dean Dillon wrote a lot of songs for George Strait that will hold up forever. Twenty years later, without looking at notes, 2003 was roughly the Brad Paisley, Rascal Flatts ascension at the end of [Brooks & Dunn's] Neon Circus Tour. Three years later, Flatts were probably one of the biggest bands in the world. It's going to be interesting to see how today's era comes through.
What about that '90s resurgence?
I was out with Kix and Ronnie recently in Atlanta and saw Kix ask the crowd, "How many of you are at your first Brooks & Dunn show?" This is unscientific, but I'd say just less than half raised a hand. You've got this interesting juxtaposition of Kix and Ronnie, whose "Brand New Man" came out in 1992, and Bailey Zimmerman, who came out [this year]. They're both doing gonzo business.
How are we doing on the music side? Are the analyticdriven signings helping or hurting?
If either one of us had any talent, we could take a ProTools rig, make some noise, call it a song and put it out on Spotify. Going back to the pipe that isn't there
X is in town. It all counts. Radio plays a huge role in that, because they have a one-on-one relationship with X-number of hundred-thousand people. I was looking at Country Aircheck's quarterly ratings – it's part of my reading material for tomorrow's 16-hour bus ride. I happened to see L.A., which I think had cume of around 700,000. I'm assuming it's less than it used to be, but I'm also making the assumption that it's more than zero. If I can get those 700,000 people the message that Artist X is going to be within the listening area, we're doing our job. Is radio obsolete? I don't believe it.
What's changed with radio?
Where they're hamstrung is budget. They don't have the money to put up the big inflatable and do the remote broadcast. They're reapportioning their resources.
The last time we published this interview, Miranda Lambert told us you played a role in her decision to do a Las Vegas residency. How and why has that become part of the strategy?
Vegas got cool. Post-Rat Pack it was Liberace, the dancers and Siegfried & Roy. Variety shows, for lack of a better description. The rooms were dinner theaters playing to a much older crowd. Then they started blowing up the buildings, building new casinos and proper music halls. When the venues matched the music, that was the turning point.
I'd booked the Beach Boys in college, got to know their agent and called him while I was driving back to college around 1986. "Hey, I'm going through Vegas. Can I stop and see the show?" I'd never been to Vegas and never seen a show. Well, I end up in this booth by
When you look out over the crowd, whether it's at a tour or a festival you've created, and you see all the smiles. What you set out to do worked. If it's a sellout, great. If it didn't sell out, it's not a failure. Those people are still having fun; that's just a math problem. Without all those smiling faces, we are just a bunch of goofy people standing in parking lots behind arenas. It'd be a really dumb job. The other great part is when, either audibly or just by a look, the artist you're working for says thank you. Not all of them vocalize it and it's not about the praise, but when you get the look, you just know. That's the win. You did what you said you were going to do. That's why I don't sit in an office behind a screen. If the artist can go on tour, I can go on tour. I don't want to hear at 10:30pm about all the problems. I want to solve the problems at 10:30am at the gig. Now, I can't be everywhere at once, but being there is important.
What's the toughest part?
Bullshit. When you know something's wrong, you try to tell somebody and they don't want to listen. When you're asked a question and don't give the answer they want to hear, so they don't hear it. Telling everybody everything they want to hear is why the world's largest high school hallway exists, which is Nashville. It's been proven for way longer than I've been around, but the people who are honest with each other are going to win. Now that I think about it, one of the easiest things to say is "no." One of the hardest is "yes" because, "Oh shit, now we have to go do this?"
Do you ever get to go to a show as a civilian?
I've been to two shows in two years. I took my wife to see Billy Joel in Madison Square Garden, and Paul McCartney in Knoxville. The Billy Joel show, we got to go up the back elevator, but the rest of the time we were in our seats and out the front door. For McCartney, we went in and out the front door.
The TVs in the suites don't bother you? I have to medicate. CAC
PAGE 38 • JULY 2023
Avoiding the 800-pound gorilla was a great strategy until you had two or three, because they all have to eat. And they're all going to eat.
'' ''