FREE FRANCHISE OPPORTUNITIES AVAILABLE WORLDWIDE COASTALANGLERMAG.COMVOLUME 27 • ISSUE 330 SEPTEMBER 2022 PHOTO COURTESY OF CHERLYN ARNOLD IG: @SLAYHERLYN @CAMTAMagazine FREAKYFISH Monster Florida THE QUEST FOR ROYALTYGAMEFISH SNOOK NORTHEAST FLORIDA EDITION
Experience Home of world class fishing on the beautiful Watauga Lake, rugged Doe River and designated trophy trout stream, Watauga River PLAN YOUR TRIP TOURCARTERCOUNTY.COMAT Watauga River Watauga Lake Doe River
Shhhhh. No wake zone. Protect your baby (and their toys) with coverage for shing gear and personal property too. 1 800 PROGRESSIVE / PROGRESSIVE.COM buy.youhowonbasedvaryPricesapply.maychargeAdditionalliates.af&Co.InsuranceCasualtyProgressive
You raise the flags of the fish just caught to show you weren't skunked.
The water can be a little warm this time of year, and it makes bass finicky. When the bite gets tough, a drop shot flat out gets bit. It catches fish everywhere I go, and every angler should have the technique in their arsenal.There are a few reasons a drop shot can out-perform other techniques this time of year. The first of these is because of how versatile you can be with it. I have thrown a drop shot around rock, wood, grass and even in completely open water. Smallmouth, largemouth and spotted bass will all pick up a drop-shot rig, so it's a great option regardless of what part of the country you fish or what species you target.Another factor that makes this technique excel when other things aren't working is it's effective on heavily pressured and sluggish fish. Sometimes getting these fish to bite calls for light line and a smaller profile bait. The dropshot rig consists of a fluorocarbon leader leading to a hook of your choosing then, below the hook, about 12 inches of line tied to a drop shot weight on the end. This creates a rig that keeps your bait up off the bottom and drives finicky bass crazy.
Drop Shot Gear: Picking the right setup for a drop shot doesn't have to be too difficult. I like a rod around 7 foot with a medium or a medium heavy action like the 13 Fishing Omen Black 7'1M. Pair up a 3,000 sized reel with some 10lb. Seaguar Smackdown braid and a 10-lb. fluorocarbon leader. Tyler Woolcott is a professional tournament angler and guide. Check out his website www.tylerwoolcottfishing.com.at
FORFAMILYscotthawaii.comRUNINHAWAII90YEARS
Hanapa'a - Marlin Hanapa'a - Ahi
TYLER WOOLCOTT DROP SHOT FOR FINICKY FISH
4 NATIONAL SEPTEMBER 2022 COASTALANGLERMAG.COM • THEANGLERMAG.COM
There are a few different styles of baits you can use on the drop shot, depending on what your fish are feeding on. This is what I usually base my bait and color choices off of. I usually throw a small finesse worm like the 13 Fishing Joy Stick Ultra Thin or a baitfish-style bait like the 13 Fishing Vertigo minnow. Both baits are small in size and can really pick up some bites when the fishing is tough.Bait color is important, but I like to keep things fairly simple. I typically throw a green pumpkin or a black-and-blue worm style bait. For the baitfish-style lure, I stick with whites or natural baitfish colors. Remember, you are trying to be as finesse as possible to trick a bass that's not hungry into biting, so something simple and natural will excel. This technique has worked wonders for me all across the country. From down South in Florida all the way up to New York, bass eat this rig up everywhere. Next time you're on the lake and the bite is tough, downsize your presentation and drag a drop shot around. It will pick up a few more bites.
PROAFROMTIPS
Once onshore you can take it a step further showing your fellow anglers your catch of the day wearing "slippahs" from Scott Hawaii.
discount. Rating of A+ Stauer Evergreen Diver Watch non-offer
price $399† Offer Code Price $99 + S&P Save $300 OUR DIVELOVECLIENTSSTAUERWATCHES… êêêêê "...I love it. I have several Stauer watches and once again you don't disappoint." — F., Jersey City, NJ Your Greenlight to A Deep Dive Without Going in the Red Stauer ® 14101 Southcross Drive W., Ste 155, Dept. GDW160-01, Burnsville, Minnesota 55337 www.stauer.com † Special price only for customers using the offer code versus the price on Stauer.com without your offer code. 20 ATM DivejustWatch$99 "You simply will not find a better made precision dive watch for such an unbelievable price." ––George Thomas, Noted watchmaker&historian At just $99, the Evergreen Diver goes deep without going overboard on price. "Whether you're looking for something to wear in the ocean, the office, and everywhere in between, a diver's watch is for you." — Business Insider, 2018
You
1-800-333-2045YourOfferCode:GDW1 60-01 Please
you
• Precision crystal movement • Stainless steel crown, case, caseback & band • Screw down crown • Magnified lens over date window at 3 o'clock • Water resistant to 20 ATM • Fits wrists up to 8 ½" Stauer… Afford the Extraordinary .® Every year in Basel, Switzerland, the world's best-known luxury watchmakers gather to display their new timepieces. It's a great event for spotting timepieces that standout–– in performance and in personality. We saw one impossible to ignore: a precision dive watch with an arresting green dial. But we also saw the five-figure price tag and knew we could bring our customers that exact same precision and stand out appeal for a whole lot less. The Stauer Evergreen Diver is that Builttimepiece.likeasubmersible battleship with a stainless steel case, caseback, and band, the Evergreen Diver is water-resistant down to 660 feet or 20 atmospheres, a feat facilitated by a hardened crystal and screw-down crown.
Green On Your Wrist AND In Your Pocket. You could pay an awful lot elsewhere for this verdant virtuoso, but the majority of the cost is in the big designer name upcharge. We think those guys are all wet. This is how you own a top-of-the-line dive watch without helping pay for some marketing guy's yacht.
Satisfaction Guaranteed or Your Money Back. Wear the Evergreen Diver for 30 days. If you're not completely happy, send it back for a full refund of the item price. Limited Reserve. A watch of this caliber, with a price that won't drag you under, takes 6 months to create and won't stick around for long. Call today! must use the offer code to get our special price. use this code when order to receive your code
Introducing Authority ™ , the spinning reel with a name that is set in steel. PENN ® 's first IPX8 fully sealed body wrapped around a best-inclass stainless steel gear train and a 12-plus-one stainless steel ball bearing system. All eight sizes and select high speed models come with a Dura-Drag ™ system that can handle anything the ocean dishes out, making Authority the most durable reel ever seated.
PENN. LET THE BATTLE BEGIN ™. OUT HERE, AUTHORITY MUST BE EARNED. IT IS NOT GIVEN OUT FREELY.
©2022 Pure Fishing, Inc.
By Nick Carter
Throughout the summer, snook are catch-and-release-only to protect spawning fish. On the Atlantic side, snook harvest opens Sept. 1, with a 28- to 32-inch slot limit. Capt. Smith said the spawning pattern lasts well into September most years, but the big females are over the slot and must be released, anyway. He is more concerned with the beatings these fish take all summer long. His solution is to limit the number of fish he targets and to gear up heavy. Smith fishes 10,000 size reels on 50- to 100-lb. rods. He runs 80-lb. braid to a 60-lb. fluorocarbon leader and locks down the drag. The weakest link is an 8/0 thin wire circle hook, which is easier on the fish but must be changed out Heavyfrequently.gear combats a big snook's propensity for bulldogging into structure. It also shortens the length of the fight to lessen the likelihood of fish succumbing to exhaustion or sharks. Smith said these large spawners can be 25 years and older. He urged anglers to handle them carefully for release and never to hold them vertically by their mouths.Ifyou're looking for a snook to eat, there's plenty of opportunity for that also. Between the moons some of the snook spread out to the bridges, docks and deep holes. The smaller, slot-sized males become more interested in feeding. Also, the mullet run will kick in toward the end of September. When mullet schools show up, everything from the fish to the anglers switch over to chasing bait. Contact Capt. Patrick Smith through his website www.swamptosea.com.
Agiant snook should be on every angler's bucket list. They're big, they're strong and they're aggressive. Southern Florida boasts the most prolific snook fisheries in the world, and Capt. Patrick Smith, of Swamp to Sea Guide Service, operates in the heart of one of the best. Swamp to Sea fishes throughout Palm Beach County up to Stuart, Fla. At times, the snook fishing can be so good that the prospect is almost mundane for Capt. Smith. "If I've got clients who want to catch the snook of a lifetime, we'll go out to the inlet and let them catch one or two. Then we'll go do something else," he said. "It's cool to check a big snook off the list, but light tackle is moreCapt.fun."Smith's nonchalance about catching snook 35 to 43 inches long and up to 25 pounds is an attitude geared toward conservation of a species he loves. When big females congregate in the inlets to spawn around the full moons of summer, they are easy targets for anglers armed with big live baits like perch and croakers.
"They're not smart fish. If they're turned on, they're going to eat. If they're not, it may be five hours before they do," he said. "But there's going to be 30 to 40 minutes on the tide when those snook are eating. There's not a lot of thought that goes into it. If one is interested, they all are."
Before the Transition
LURESTAILKNOCKINOFCOURTESYPHOTO
CONDITIONSCHANGINGTACTICSCHANGINGFOR
Although the temps are still high, you can have a successful day on the water if you modify your techniques. Remember to apply sunblock before you leave the dock, wear appropriate protective clothing and drink plenty of water. Stay safe and have fun!
Capt. Michael Okruhlik is the inventor of Knockin Tail Lures, Controlled Descent Lures, and the owner of www.MyCoastOutdoors.com.
By Capt. Michael Okruhlik
The Texas heat and drought are one for the record books and can make a day on the water unpleasant if you plan to stay much past noon, but there are some methods to help you be productive until things start to cool off. Many of the estuaries that were impacted by the floods are some of our deeper bay systems, and that is a good thing this time of year. Heading out early will greatly increase your odds and give you more time on the water while it is cool, relatively speaking. I have found these bays have been forgotten by some, and they've never been fished by those new to our sport, which makes for less crowds on the water. I target the deeper reefs in the upper stretches of the bay near the rivers. Locating new washouts can also pay off, and those are not on the maps or public knowledge, so doing a little recon before you head out on each trip can make for a more productive day.
As always, the jetties are a favorite. The high current and cooler Gulf water attract every fish species that swims in our bays and nearshore waters. It's not uncommon to catch some offshore fish there as well; it happens every year.
Although I prefer lures over bait, success rates lean toward live shrimp or finfish this time of year. Depending on conditions, these can be free-lined, Carolina rigged, or fished under a loud popping cork. A free-lined shrimp tossed near a granite jetty is a good bet on any day. Stepping away from the live version, cut mullet or shad can be winners for a big pull from a red, black drum or shark. A circle hook Carolina rigged on the bottom can entice those large predators to strike. This is a great method if you have kids aboard.
Work with what Mother Nature gives you. Here on the upper Texas coast, we've had about seven years of excessive rainfall which, in general terms, made some of our bays unfishable for most of that time. Due to excessive fresh water, those of us who like to fish where the tributaries enter into the bays had to seek new areas where the salinity levels were suitable for speckled trout. This year, things are back to normal, and we need to relearn old patterns and work with what Mother Nature is giving us.
8 NATIONAL SEPTEMBER 2022 COASTALANGLERMAG.COM • THEANGLERMAG.COM
THE ALTERNATIVE TO BUYING A NEW BOAT Request a quote! • suzukirepower.com • 1-800-545-4574 Mastry Engine Center Clearwater COMING SOON Volsuia County McKenzie Marine St. Augustine Atlantic Marine Store Hialeah Calusa Certi ed Marine Cape Coral Bayfront Yacht Works Siesta Key On-Site Marine Ruskin Innovation Marine Corp. Sarasota Lou's Marine, Inc. Gulf Breeze Marina One Deerfield Beach Boat Services Group Key West Twin MarineScrewsService Fort Myers MarineCustomService Panama City Oyster City Suzuki Apalachicola Mastry Engine Center has received the Suzuki Marine Super Service Award and has been ranked #1 in Suzuki Marine US Sales! 58 YEARS OF REPOWER EXPERIENCE! Repower packages designed to best fit your needs and not stretch your budget. Financing available. All Suzuki repowers come with the new Suzuki 5-year factory warranty. Suzuki RePower Centers are stationed around the southeast to help with your Suzuki service and repower needs.Performance Bulletin Available
Find Your Sweet Spot Discover, map, then fish structure and wrecks in an entirely new way. Get the whole story at NavNet.com Go on a power trip with Create maps with PBG & DFF3D 50-100x faster than the competition A lifetime of map storage on TZtouch3 MFDs Bathymetric mapping up to 3x fishing depth Draw contour lines where none exist Create shaded relief maps from 10 ft. to 1,000 ft. DFF3D Multi Beam Sonar* *required for PBG TZT9F 9 " Hybrid Touch MFD TZT12F 12 " Hybrid Touch MFD TZT16F 16 " Multi Touch MFD TZT19F 19 " Multi Touch MFD Build your own custom, high-resolution Personal Bathymetric Generator (PBG) charts to discover fish-hoarding structure others have missed.
Emily Rose Hanzlik holds 51 IGFA world records in various categories. She hails from West Palm Beach, where she has a part time Bowfin Guide Service as well as fishing classes for Jr. Anglers. Find her on Social Media @emilyhanzlikoutdoors.
INLETSINREDSBULLTHE
By Emily Rose Hanzlik
• TINY HOMES • SALE • NEW HABITABLE SINGLE AND TWO STORY TINY HOMES • FINANCE THE BUILDING OF YOUR DREAMS • CARPORTS • RV CARPORTS • CUSTOM BUILDING DESIGN • • TINY HOMES • SALE • NEW HABITABLE SINGLE AND TWO STORY TINY HOMES • SAVE • FINANCE THE BUILDING OF YOUR DREAMS • CARPORTS • RV CARPORTS • KEENSBUILDINGS.COM •
The IGFA world record redfish weighed in at 94 lbs. 2 oz. It was caught off the North Carolina Outer Banks in 1984.
n September, with the famed mullet run in full swing, big bull redfish will be following schools of mullet and feeding heavily. It's one of the best times of year to hook up with a bull red, and my favorite place to target them is in the Sebastian Inlet. Red drum, more commonly known as redfish, are a familiar species to most saltwater anglers. With beautiful coppercolored scales fading into a white belly, their distinctive mark is an eye spot at the base of the tail. Catching a red with multiple black spots is a true honor for many inshore and nearshore anglers. This eye spot is not merely a decoration, it also serves as a defense mechanism to confuse predators into thinking a redfish's tail is its Reds can be found on the coasts of Mexico all the way to Cape Cod, Mass. Their habitats can vary widely due to redfish being euryhaline, which means they tolerate a wide range of salinity. Redfish are typically a nearshore species, meaning they can be found in estuaries, bays, mudflats, oyster beds and off of beaches. Young redfish prefer estuaries, where there is an abundance of prey as well as protection from larger predators. Once they reach about three years old, they tend to move off of the beaches into coastal areas. Once redfish reach maturity, at three or four years, they begin spawning. Their spawning season usually takes place from mid-August to mid-November; however, this may vary due to temperatures and other factors. Redfish usually congregate to spawn near or inside tidal inlets or fast-flowing water to ensure as many eggs as possible are fertilized. Males produce a drumming sound to attract females by contracting their muscles to vibrate their swim bladders. Females produce one-half to two million eggs per season. Most eggs do not make it to the safety of bay areas. During the mullet run, large schools of redfish follow migrating mullet. The easiest way to target these fish is to drop a live mullet below the main school of mullet. If you're specifically targeting bull reds, you'll want to give it a go at night. Drifting large chunks of ladyfish on an outgoing current will almost always produce a large fish. Occasionally, you will come across large schools of redfish feeding on the surface at the mouth of the inlet on an outgoing tide. When this occurs, use topwater plugs, swimbaits and large jigs. In the backcountry around the mangroves, gold spoons, live shrimp and small crabs work best.
I
4 FLORIDA SEPTEMBER 2022 COASTALANGLERMAG.COM • THEANGLERMAG.COM
REPOWERThereisaReasonMoreProfessionalsChooseSuzukiRePower – It Simply Makes Sense When you purchase a new Suzuki outboard from an authorized Mastry RePower Center you qualify to become a member of the Mastry Suzuki Owner's Edge. Owners receive an identification card that provides them with important information about their Suzuki outboard motor as well as a passport to additional benefits during ownership. Members enjoy a detailed engine maintenance schedule, Mastry Suzuki RePower Trade Program and special pricing from Mastry Suzuki Partners. THE ALTERNATIVE TO BUYING A NEW BOAT When Considering A Repower, Consider These Factors: •Mastry Suzuki RePower Centers have decades of repower experience providing proper rigging, controls, propeller matching and in water testing •With a Mastry Suzuki RePower, owners gain improved performance, less noise and greater reliability •Options that will fit most any budget, financing available •Mastry Suzuki RePower's exclusive Owner's Edge Program* •All Suzuki RePowers come with Suzuki's 5-years of protection suzukirepower.com | 1-800-545-4574 *Get with the Program! With 13 Locations Across Florida There is a Mastry Suzuki RePower Center Near You • With Why are More Professional Mariners Choosing Mastry Suzuki RePower - Power, Reliable, Durable & Best Value • Mastry and • Options • Mastry • All Suzuki RePowers come with Suzuki's 5-years of protection
"Improving and creating sustainable fisheries, coastal habitats and waterways is CCA Florida's purpose," CCA Florida Executive Director Brian Gorski said. "Today's reef deployment is an extension of that commitment and also of our partnership with Duke Energy – signifying our mutual dedication to protecting Florida's marine habitat for today and generations to come."
6 FLORIDA SEPTEMBER 2022 COASTALANGLERMAG.COM • THEANGLERMAG.COM
New Artificial Reef Deployed Off Mexico Beach
"Duke Energy Florida recognizes the importance of environmental stewardship and the economic benefit it provides to the communities we serve," Melissa Seixas, Duke Energy Florida state president said. "We are proud to invest in CCA Florida's work with the Mexico Beach Artificial Reef Association to bring this new artificial reef to Mexico Beach, a win for marine life, local anglers and outdoor enthusiasts along Florida's West Coast."
Since 2018, CCA Florida and Duke Energy have released more than 110,000 redfish along Florida's Gulf Coast in effort to relieve the declining population. The Duke Energy/CCA Florida Reef deployment is an expansion of its collaboration and symbolizes its continued dedication to enhancing Florida's marine habitat and expanding fishing opportunities for local anglers.
Artificial reefs initiate the development of natural, thriving habitats for various species of fish, invertebrates, and other marine life, such as smaller organisms that are vital food sources for other marine species, with the overall goal to create an ever-evolving ecosystem while enhancing fisheries and improving water quality.
For more information, go to ccaflorida.org.
T hose looking for some new numbers to fish off Mexico Beach now have them thanks to CCA Florida, Duke Energy and the Mexico Beach Artificial Reef Association. In May, the organizations teamed up to deploy four 38,000-pound and four 5,000-pound artificial reef modules off Mexico Beach. They are calling the new honeyhole "The Duke Energy/CCA Florida Reef." The eight reef modules were deployed by Walter Marine at the prepermitted Sherman Site, an area known for attracting red and gray snappers, amberjack, king mackerel, Spanish mackerel, gag grouper and cobia. These specific reef structures, ranging in height from 8 to 25 feet, provide greater habit diversity while attracting fish and appealing to recreational anglers. The reef site is located offshore 11 miles west of Mexico Beach at approximately 29º 55.384, -85º 40.765.
The way we spend our time defines who we are..... Let us help you get the perfect machine for your "ME" time. Designed to work smarter than the competition, the 1 Series Compact Tractors maximize your yard without breaking the bank. From the comfort of your seat, you'll appreciate big performance and convenient sizes. The affordable 1023E is easy to use and provides plenty of muscle for jobs around the Fromyard. mowing and loading to tilling and digging, these compact tractors are built to make a long day of chores feel simple. When you turn the key of a John Deere 1 Series, you'll quickly see why these tractors are the one. www.EFE1963.com
E verything offshore will start to notice when water temps drop a little at the end of the month, and even more obvious will be shorter daylight hours. All the fish we pursue will start thinking about one of three things: spawning, gorging to fatten up for winter or migrating back south. I'm most concerned with the grouper/snapper complex and the wahoo, so this puts my fishing in overdrive for the next few months. Groupers and snappers will be hot as a firecracker until after Christmas. Wahoo fishing will be at the peak by then as well. Another species I like to stay tuned into are the beeliners (vermillion snapper). When you stay in touch with these guys, you pretty much stay in touch with everything, because everything out there loves to eat a beeliner. The full moon is going to be on Saturday, Sept. 10. This will be a good time to spend the night at the break and have the livewell full to fish just before dawn. Beeliners will chew hard during this full moon, and the bite will shut down as soon as the moon disappears on the western horizon. If you can keep the bright lights going all night, the squid and the biggest, fattest beeliners will be readily available for the taking. When you have these two things gathered up in mass, you definitely have the wahoo and grouper there also. This is a good reason to keep the light line out with a fresh squid or a Boston mackerel just past where the light disappears into the dark water.
THE CHANGE WILL BEGIN IN SEPTEMBER
8 FLORIDA SEPTEMBER 2022 COASTALANGLERMAG.COM • THEANGLERMAG.COM2 LOCATION JUNE 2020 COASTALANGLERMAG.COM • THEANGLERMAG.COM
The only problem is the kings are there too. You may like to catch kings, and I apologize for that last sentence, but if I catch a king, it's accidental. A lot of folks don't even consider fishing at night, and certainly not fishing the light line at night, but it can be extremely effective for wahoo and kings. The first wahoo I ever caught from an anchored boat was at night, and it was a heck of an experience. We saw the fish swim under the lights, and I quickly put out a live beeliner. The beeliner swam away from the boat, and just as he got to the dark water, we saw the bite. I was instantly addicted to this style of bottom fishing and light lining versus just trolling for wahoo, tuna and dolphin. Dolphin will not eat at night, normally, but the night bite for tuna can be good. The stack of beeliners is the main thing I'm looking for as a good starting point for a place to fish. Gags and scamps will definitely go with the food (beeliners) until the beginning or middle of October. Then the gags will leave the beeliners to migrate inshore in search of cigs and sardines and to spawn. For more information, see www.barefootcatsandtackle.com.
Tim Barefoot
"By requiring the states to calibrate their more accurate—and NMFS certified—catch data to an outdated and fundamentally flawed MRIP, NMFS has failed to find an effective solution and is not making decisions based on the best available science while refusing to appropriately integrate the new data," reads a letter from legislators. For more information on the continued political wrangling over red snapper, visit coastalanglermag.com.
Here we go again. The hubbub over federal management of red snapper seems never ending. Most recently, Southeastern legislators penned a letter asking NOAA to suspend consideration of area closures in the South Atlantic. Meanwhile, legislators from states on the Gulf of Mexico are pushing back against new proposed federal regulations. Both groups contend the federal government is not using "the best available science" in management decisions.
The South Atlantic fishery seems to be in a situation similar to what the Gulf fishery faced a few years ago. Following years of ridiculously short red snapper seasons to rebuild the stock, anglers on the water report red snapper so thick that it's the only species they can catch. These fish must be released, despite the high likelihood they will succumb to pressure-related injuries. Ultimately these discards count against fishermen.
"Now, on top of a short red snapper season, it is our understanding that there are discussions about broad area or season closures of all bottom fishing to stop red snapper encounters altogether," reads the letter. "This decision would be crippling economically for our states that rely heavily on our coastal Legislatorseconomy."havecalled on NOAA to hold off on area closure consideration until data from the ongoing South Atlantic Great Red Snapper Count can be considered. Results of this study, which began in 2021, are expected by 2025.
The Red Snapper Battles Continue ALL REAPER RODS FEATURE THE www.americantackle.us BRAND FEARTHEREAPER AS WELL AS OTHER AMERICAN TACKLE COMPONENTS FOR ONE OF THE MOST DURABLE RODS ON THE MARKET WWW.FACEBOOK.COM/REAPERRODS
It's worth noting that last year's data from a similar study, the Gulf of Mexico Great Red Snapper Count, indicated there were up to three times as many red snapper in the Gulf of Mexico as the numbers federal managers were using to make management decisions. On that note, Gulf legislators are not pleased with how "more accurate" state data is being calibrated into the "fundamentally flawed" MRIP data that federal managers have used to set regulations for years. The "data calibration framework" included within proposed rule changes would result in reductions of the state annual catch limit for some states and increases for others. State annual catch limits would increase for Florida and Louisiana by 100,000 and 50,000 pounds, respectively. Texas' limit would remain the same, while Alabama and Mississippi's limits would decrease by 586,000 and 95,000 pounds, respectively.Theproposal would also increase the overall red snapper overfishing limit from 15.5 million pounds to 25.6 million, while increasing the acceptable biological catch from 15.1 million to 15.4 million. That might sound pretty good for anglers; however, legislators pointed out that this would reduce allowable catch from 97 percent to 60 percent of the sustainable limit.
COASTALANGLERMAG.COM • THEANGLERMAG.COM SEPTEMBER 2022 FLORIDA 9
Proper guide placement makes a difference, as well. On some rods, the first guide is too close to the reel and/or the legs holding the rod to the blank are too short. This creates an angle at which the line hits the guide and adds drag to the line and lure. This simple detail can reduce casting distance as much as 10 percent. If you find a rod you really like, but the first guide is not seated properly, consider moving the guide. On the reel side, I prefer a slightly conic spool that dumps and winds line evenly. That is pretty much all you need from a reel dedicated to long distance. For line, stick to braid for its smaller diameter. I prefer braid with a smooth finish without coating. When distance is what matters most, do not hesitate to drop 25 to 50 percent lighter line than what you would normally use. For example, 40-lb. braid is common when surf fishing for striped bass. If you need longer casts to reach the fish, it is worth dropping to 30or even 20-lb. test. If you're using a heavy lure, tie in a shock head 50 to 100 percent stronger to absorb the impact of the cast.
W e've talked a lot in this column over the last few months about lures that help achieve long-distance casts. Now, I'd like to cover the rest of the equipment that will help you cast farther and reach more fish.The first key element is the rod. When it comes to casting for distance, you want a fast-action rod. This is true if you are a surf angler, a boat angler targeting fast-moving tuna, or an inshore angler targeting shallow-water reds and trout that are easy to spook. The more flexible your rod is, the less momentum it will impart to the lure. Make sure your blank is stiff. Rod blanks come with a lure weight range. Most of the time the optimal lure weight for casting distance is between 1/2 and 2/3 of the weight the rod is rated for. So, for a 2- to 6-ounce rod rating, the best weight for long casts is typically 3 to 4 ounces. A rod rated for 3/8 to 1 ½ ounces usually casts farthest with a 3/4 to 1 ounce lure. Choose a rod that matches the lures you'll be throwing. The rod handle is also a big deal when it comes to distance. For a spinning rod, you want the length of a forearm, plus a fist, between the reel seat and the butt of the rod. Length gives you leverage, but you don't want it to be too long. For surf-casting rods, about 1 ½ times the length of your forearm seemsHigh-qualitybest. guides also make a big difference in how far you can cast. Typically you're going to have to spend more for quality guides, but consider it an investment that results in consistently longer casts.
LURES PATRICK SEBILE ROD, REEL AND LINE FOR DISTANCE
10 FLORIDA SEPTEMBER 2022 COASTALANGLERMAG.COM • THEANGLERMAG.COM2 LOCATION JUNE 2020 COASTALANGLERMAG.COM • THEANGLERMAG.COM
Legendary angler Patrick Sebile is a world record holder and an award-winning designer of innovative lures and fishing gear.Check out his creations at abandofanglers.com.
If you're on the hunt for a knife that combines impeccable craftsmanship with a sense of wonder, the $79 Huntsman Blade is the trophy you're looking for.
the last few months about lures that help achieve longdistance casts. Now, I'd like to cover the rest of the equipment that will help you cast farther and reach more fish.
30 days for a complete refund of the item price. Limited Reserves. A deal like this won't last long. We have only 1120 Huntsman Blades for this ad only. Don't let this beauty slip through your fingers. Call today! Stauer… Afford the Extraordinary .® Full tang stainless steel blade with natural bone handle —now ONLY $79! BONUS! Call today and you'll also receive this genuine leather sheath! Not actualshownsize. 14101 Southcross Drive W., Ste 155, Dept. HUK831-01 Burnsville, Minnesota 55337 www.stauer.comStauer ® *Discount is only for customers who use the offer code versus the listed original Stauer.com price. California residents please call 1-800-333-2045 regarding Proposition 65 regulations before purchasing this product. Rating of A+ Bad to the Bone -aEXCLUSIVEFREEStauer®8x21CompactBinoculars$99value-withpurchaseofHuntsmanBlade Huntsman Blade $249* Offer Code Price Only $79 + S&P Save $170 1-800-333-2045YourInsiderOfferCode:HUK831-01 You must use the insider offer code to get our special price. •12" overall length; 6 ¹⁄2" stainless steel full tang blade • Genuine bone handle with brass hand guard & bolsters • Includes genuine leather sheath What Stauer Clients Are Saying About Our Knives êêêêê "This knife is beautiful!" — J., La Crescent, MN êêêêê "The feel of this knife is unbelievable...this is an incredibly fine instrument." — H., Arvada, CO
The first key element is the rod. When it comes to casting for distance, you want a fast-action rod. This is true if you are a surf angler, a boat angler targeting fast-moving tuna, or an inshore angler targeting shallow-water reds and trout that are easy to spook. The more flexible your rod is, the less momentum it will impart to the lure. Make sure your blank is stiff. Rod blanks come with a lure weight range. Most of the time the optimal lure weight for casting distance is between 1/2 and 2/3 it to be too long. For surf-casting rods, about 1 ½ times the length of your forearm seems best. High-quality guides also make a big difference in how far you can cast. Typically you're going to have to spend more for quality guides, but consider it an investment that results in consistently longer casts. Proper guide placement makes a difference, as well. On some rods, the first guide is too close to the reel and/or the legs holding the rod to the blank are too short. This creates an angle at which the line hits the guide and adds drag to the line and lure. This simple detail can reduce casting distance as much as 10 percent. If you find a rod you really like, but the first guide is not seated properly, consider moving the guide. On the reel side, I prefer a slightly conic spool that dumps and winds line evenly. That is pretty much all you need from a reel dedicated to long distance. For line, stick to braid for its smaller diameter. I prefer braid with a smooth finish without coating. When distance is what matters most, do not hesitate to drop 25 to 50 percent lighter line than what you would normally use. For example, 40-lb. braid is common when surf fishing for striped bass. If you need longer casts to reach the fish, it is worth dropping to 30- or even 20-lb. test. If you're using a heavy lure, tie in a shock head 50 to 100 award-winning designer of innovative lures and fishing gear. Check out his creations at abandofanglers.com. The very best hunting knives possess a perfect balance of form and function. They're carefully constructed from fine materials, but also have that little something extra to connect the owner with nature.
The blade is full tang, meaning it doesn't stop at the handle but extends to the length of the grip for the ultimate in strength. The blade is made from 420 surgical steel, famed for its sharpness and its resistance to corrosion.
The handle is made from genuine natural bone, and features decorative wood spacers and a hand-carved motif of two overlapping feathers— a reminder for you to respect and connect with the natural world. This fusion of substance and style can garner a high price tag out in the marketplace. In fact, we found full tang, stainless steel blades with bone handles in excess of $2,000. Well, that won't cut it around here. We have mastered the hunt for the best deal, and in turn pass the spoils on to our customers. But we don't stop there. While supplies last, we'll include a pair of $99 8x21 power compact binoculars and a genuine leather sheath FREE when you purchase the Huntsman Blade. Your satisfaction is 100% guaranteed. Feel the knife in your hands, wear it on your hip, inspect the impeccable craftsmanship. If you don't feel like we cut you a fair deal, send it back within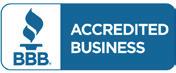 ECS CUSTOM RODS
SPINNINGSALINAREEL OKUMAFISHINGUSA.COM
12 FLORIDA SEPTEMBER 2022 COASTALANGLERMAG.COM • THEANGLERMAG.COM
Okuma's new Salina spinning reels are lightweight, ready for battle, and designed for inshore and offshore duty. These reels are constructed of Okuma's LITECAST body material which is 15 percent lighter than die cast aluminum. They are built for everything from light inshore to heavy offshore, and they're perfect for high-speed vertical jigging or all-day casting.The Salina features a 6HPB +1RB corrosion-resistant stainless-steel ball bearing system with a full grease pack and waterproof seals. Salina's Hybrid Carbonite and Japanese felt Dual Force Drag system puts out over 33 pounds of drag. With Okuma's HDGII: High-Density Main Gear and precision machine cut brass pinion gear, you will get a smooth retrieve cast after cast. Okuma also uses a machined aluminum, screw-in handle arm with a machined aluminum twotone anodized ball handle knob. The three larger size reels feature a manual bail trip Therefunction.aresix models of Salina. The 4,000, 5,000 and 6,000 size reels feature high-speed 5.8:1 gear ratios. The 8,000, 10,000 and 14,000 size reels feature standard gear ratios of 5.4:1. All models have an interchangeable screw-in handle system that can be changed from left to right-hand retrieve. For more information on Salina Spinning reels, visit your local retailer.
OKUMA
New Okuma ECS Custom rods are designed for the harsh environment east coast fishermen face daily. They are constructed with a hybrid 24ton carbon and e-glass blank that features Okuma's UFR-II: Ultimate Flex Reinforcement rod tip technology for the ultimate in lifting power. With spinning, casting and trolling rods, the new ECS Custom series will adorn the back of your boat nicely. There are two spinning rods in the lineup with a 6' Heavy and 6'6" Medium Heavy. Three casting rods for live bait and bottom fishing come in 6' Heavy, 6'6" X-Heavy and 7' Medium actions. There are also two trolling configurations. Two rods feature Roller Stripper and Roller Tip. These rods come in a 6'4" Medium Heavy and 6' Heavy action. The other two trolling rods feature all roller guides and are both 6' Heavy and X-Heavy actions. With the brute strength and drag-ripping speed anglers see on the east coast, Okuma went with only high-end components on the ECS Custom rods. All spinning and casting rods feature ALPS deep press 316-grade stainless steel guide frames with zirconium inserts. Models with All Roller Guides feature ALPS RX Series Rollers as well as Sea Guide Neptune Adjustable Rod Butts. All ECS Custom rods feature machined aluminum, anodized rod gimbals. For more information on ECS Custom Rods please visit your local retailer.
Two Days of Water-Related Fun! Join us at Jacksonville's J-Tech campus for the Northeast Florida Boat Show hosted by the North Florida Marine Association. Browse hundreds of boats and thousands of boating and fishing accessories—all for sale at great prices. Shop products for all types of watercraft and find resources for docking/lifting, rentals, storage, repair and more. Grab lunch at the food trucks and bring the kids to attend our Little Skippers Kid Zone sponsored by Freedom Boat Club. Don't miss it! Life is Better with a Boat! SPONSORED BY OCT 15-16 • 10 AM-6 PM J-Tech Institute • 8813 Western Way, Jacksonville FL BUY TICKETS ► boatjax.com
NORTH FLORIDA MARINE
Fall Boat Show highlights include:
• A wide range of trusted boat and accessory dealers
"The Fall Boat Show is back, and we're very excited to host attendees at our new location at J-Tech," said Erin Johnson, North Florida Marine Association Administrative Director. "The facility is centrally located and offers the perfect setting for all the fun Jacksonville has come to expect at our Boat Shows. There are so many vendors, products, and resources to browse—this Fall's show will be better than ever."
ASSOCIATION
• Storage, docking, and lift options
• Hundreds of boats and thousands of accessories for sale at great prices
• Boat rental companies
About the North Florida Marine Association ~ The purpose of the North Florida Marine Association is to foster and promote safe boating in the Northeast Florida Area; to aid and assist in the proposal and adoption of suitable laws and regulations relating to boats and safe boating; to promote social activities and education between its members and exchange ideas on promotions and sales of their products and services, and to aid, assist, and conduct displays of boats, equipment, and allied products and services. To become a member or learn more, visit www.boatjax.com
October 15-16, 2022, J-Tech Institute - Press Release
Hours and Admission: J-Tech Institute is located at 8813 Western Way, Jacksonville, FL 32256. Boat Show hours are 10am to 6pm Saturday October 15 and Sunday October 16. Admission is $8 for adults and $6 for seniors, military, and first responders with ID. Kids 15 and under are free with paid Adult admission. Food and beverages will be available from food truck vendors, and parking is free. For more information, visit www.boatjax.com
ANNOUNCES NORTHEAST FLORIDA FALL BOAT SHOW
• Boat customization and repair
• Fishing tackle and apparel
The Boat Show is sponsored by VyStar Credit Union, J-Tech Institute, AgPro, and Freedom Boat Club.
• Little Skipper Kid Zone sponsored by Freedom Boat Club
JACKSONVILLE, Florida (August 9, 2022) – The North Florida Marine Association announces the Northeast Florida Fall Boat Show, Saturday and Sunday, October 15 and 16 at the J-Tech Institute campus in Jacksonville's Southside. The Boat Show will offer two days of water-related fun, family-friendly activities, and educational seminars—as well as amazing deals on hundreds of boats and thousands of accessories. Boat Show attendees will be among the first to see and board brand-new models of all types of watercraft, including fishing boats, cruisers, ski boats, pontoons, inflatables, personal watercraft, and more.
2 NORTHEAST FLORIDA SEPTEMBER 2022 COASTALANGLERMAG.COM • THEANGLERMAG.COM •
You Can Trust Your Local Mastry Suzuki RePower Center – It Simply Makes Sense REPOWER When you purchase a new Suzuki outboard from an authorized Mastry RePower Center you qualify to become a member of the Mastry Suzuki Owner's Edge. Owners receive an identification card that provides them with important information about their Suzuki outboard motor as well as a passport to additional benefits during ownership. Members enjoy a detailed engine maintenance schedule, Mastry Suzuki RePower Trade Program and special pricing from Mastry Suzuki Partners. THE ALTERNATIVE TO BUYING A NEW BOAT When Considering A Repower, Consider These Factors: • McKenzie Marine has decades of repower experience providing proper rigging, controls, propeller matching and in water testing • With a Mastry Suzuki RePower, owners gain improved performance, less noise and greater reliability • Options that will fit most any budget, financing available • Mastry Suzuki RePower's exclusive Owner's Edge Program* • All Suzuki RePowers come with Suzuki's 5-years of protection suzukirepower.com | 1-800-545-4574 *Get with the Program! With 13 Locations Across Florida There is a Mastry Suzuki RePower Center Near You In the Saint Augustine area - McKenzie Marine is your certified Mastry Suzuki RePower Center McKenzie Marine 100 Douglas Park Drive Saint Augustine, FL 32084 mckenziemarine.com904-770-2488 McKenzie Marine is Northeast Florida's premiere marine service center and storage facility. Located on a private road in the heart of St. Augustine we offer over 12 acres of well maintained space. We can accommodate the storage of boats, boat trailers, RVs, travel trailers, and more. Our NEMA Certified technicians are highly experienced in all aspects of marine installations, upgrades and repair. We are a Suzuki Marine Outboard RePower Center with Mastry Engine Center providing the best options, information and package pricing for excellent performance in repower. At McKenzie Marine, you can expect the best! We have all of the credentials you should require when selecting a company to service your boat. When you are in need of boat repair, maintenance, storage or Suzuki RePower, McKenzie Marine is the best choice!
This month the big bull reds will start their annual migration into the river to spawn. They can be caught from the big rocks up past the fuel docks west of Blount Island. Crabs, pogies whole and cut, mullet, and fresh cut ladyfish can all be deadly baits. Work the high outgoing tides for best results but, they can be caught on any tide if you know where to look. Just remember these big fish are our breeding stock. Handle them gently and carefully with the knowledge that most of them must be vented to survive. Use heavy tackle to reduce any unnecessary stress and try to get them back into the water quickly. Like us they can't hold their breath much longer than us. Enjoy the fishery and remember you can't catch them on the couch.
Ihope everyone had a great summer boating and enjoying the quality fishing we are well known for. The conditions for last month were at times brutally hot but, so was the fishing. I really don't see this changing at all but, actually getting better in some areas. Looking into the crystal ball I see the heat and the slight cooling of the water temps to drive the tarpon into and around the mouth of the St. John's River. Look for some mullet schools to move out of the river if we get some good rains and wind. This will most likely occur if a small tropical weather pattern shows itself. The bull reds, tarpon, and sharks will make small work of these schools if it does happen. If you can get a net on a hand full peg some on the bottom on the high outgoing tide alive with a stout rod. I like a Shimano 6ft spinning rod with a Saragosa 6000 spooled with PowerPro 50lb Braid. I use a 3-way swivel rig and a 4 to 5ft leader in 80lb fluorocarbon coupled to a 7/0 Owner Circle hook. This braided line cuts the water with minimum drag and the extra long leader allows the bait to swim freely. Bull reds, tarpon and the occasional shark will grab this rig with a vengeance. Also this month look for our pogie/menhaden schools to stay out on the areas beaches from the Red Tops to Amelia Island. These are excellent baits for trolling and bottom fishing offshore on the local party grounds from Ponte Vedra to Rabbits Lair. Grab a net full and check the pods for action from reds, sharks, and tarpon as they will feed in this moving buffet and offer many opportunities to bag a few. If the pods are quiet pop offshore and drag a few around on 40lb wire king rigs for kings, sharks, cudas, cobia, tunny, aj's and sailfish. If the troll bite is slow drop some whole or cut into plugs for snapper, sea bass, sharks, cobia, aj's, and grouper. The local party ground numbers can be found at the FWC website by going to MYFWC.com and searching for reef spots. It's fairly easy and it's separated by county for easy access.
For more fishing tips listen to the Outdoorshow radio program on 1010am or 92.5fm every Saturday from 7am to 10am. He can be reached at 904.241.7560 or 904.626.1128 or go to www. enterprisefishingcharters.com
4 NORTHEAST FLORIDA SEPTEMBER 2022 COASTALANGLERMAG.COM • THEANGLERMAG.COM •
Fishing Report & Forecast Mayport By Capt. Kirk Waltz A BETTER WAY TO STORE YOUR BOAT TRAILER Sign up now and get first month's rent for $1* * We Pick up and Deliver * Secure Indoor Facility * Washed and Inspected STACKMSTORAGE.COM904.962.9605 * offer good until 8/31/2022 Coupon code: STACK2
See our New & Pre-Owned Inventory at atlanticcoastmarine.com AtlanticCoastMarine.com(904)-221-079313748AtlanticBlvd. Follow Us On: CUSTOMER SATISFACTION IS OUR ONLY GOAL! ATLANTICCOASTMARINE ANGLER DRIVEN
6 NORTHEAST FLORIDA SEPTEMBER 2022 COASTALANGLERMAG.COM • THEANGLERMAG.COM • WE ARE YOUR ONE STOP SHOP FOR ALL YOUR BOATING NEEDS SALES SERVICE CLUB RENTALS www.staugustineboatsales.comwww.carefreeboats.comwww.ameliaislandboats.com 904-342-2851 sales@staugustineboatsales.com ST AUGUSTINE BOAT SALES AT THE SHIPYARDS AND AMELIA ISLAND YACHT BASIN
-By Paul Dozier
NEFMA
he El Pescado Sailfish Tournament is scheduled for 9/28 - 10/2 this year. We really cater to the Captains and crews with excellent food, Captains bags and the opportunity for win some cash. Speaking of Sailfish, we do have a great sailfish run here in the early fall. Often we are gathering and sharing information with our friends fishing out of Ponce. It is not uncommon for sails to show up a little south of here and north of Ponce in big numbers just outside the ledge in 200 - 300 ft. There were many years when those Sailfish releases determined who would win Boat of the Year. Hours were spent rigging mullet dredges and naked ballyhoo. Silver mullet were preferred but the less streamlined blacks would work if that is all you had. Today we still see mullet dredges but many have been replaced with the artificial's. Some Captains preferred lots of teasers and only 4 lines, others preferred lots of teasers and 7 or 8 lines. Then there was the prospector, the guy who just dropped a ballyhoo and freelined out the back until it was beyond all the baits then reeled it in and did it again. This was an evolution for the North Florida Captains. They had to put away the Islanders, rig naked ballyhoo and slow down!! Of course, this was learned after they saw what the Ft. Pierce and Palm Beach Captains were doing. This is also when you saw more boats move to spinning reels. Today you will see the small high retrieve reels on most boats. North Florida Captains figured this out and Captains such as Greg Simmons (Ring Leader), Dennis Rosa and Hunter Brant (The Right Side), Paul Dozier (Outside Chance) Jason Hadjis (J Hook), Charles Erikson (Pez Vela), and all the Front Runner Captains all increased their releases and it was not unusual for there to be double digit releases in one day. We have not seen the big numbers of releases the last few years. That is mostly because fewer Captains are venturing out in the fall.
T
Palm Cove Marina Phone, www.jaxboatsales.comJacksonville,14603904-330-0433BeachBlvd,FL32250Jacksonville Boat Sales - a Cannon Marine Company

By Capt. Tony Bozzella
8 NORTHEAST FLORIDA SEPTEMBER 2022 COASTALANGLERMAG.COM • THEANGLERMAG.COM •
www.tonybozzella.comJIGS9046510182
Fishing Report & Forecast Nassau Sound
**It would be best to call now for your fall/ winter backcountry redfish trips..
September is a neat month, anglers can switch gears with Redfish tailing in the grasses. Also the big bulls are lining the rivers channels with many to be had on fish finder rigs paired with cut bait, mullet, ladyfish, crab, and shrimp. This is also the time of year where the mullet start to transition out of surrounding inlets and head South for winter. The Mullet run can produce spectacular fishing. On the bulls use a 30-40lb Fluorocarbon leader, and enough weight to hold bottom. I find a j hook of 6-8/0 does a great job. You can use circle hooks and leave your rod in the holder with great hook up success. You will have to do your home work on finding them. They often cruise the edges of the St. Johns river from the Mayport jetties, to well South in the River, depending on bait and time of year. Heavier tackle is recommended so you do not stress the fish and you get him in fast so he swims off well to fight another day. Most fish are 20-40lbs with some even reaching close to 50lbs at times. Please take the time and respect these bulls, they are our breeding stock and we are lucky Jacksonville is on there route and we can partake in angling these great fish!! With many of our smaller Redfish frequenting the grass flats at the higher flood tides, this will be an awesome time to look and hunt "tailers." Redfish will be on the prowl for fiddlers and many other tasty crustations up on the spatina flats. Rising water is best with fish often staying through the tide working there way out and off the flats as the water falls. Light tackle spinners with fluorocarbon leaders and NO TERMINAL TACKLE accompanied with weedless plastics and spoons work well. Wait until the fish starts to upright and move forward, bring your bait across his path. No different with the fly fishing. 7 - 9 weights with floating line are best. I like weedless spoons and crustation patterns. Accuracy is a must. 15 - 40 ft shots are common. Don't forget polarized glasses!! There will still be plenty of the fun fish, jacks and ladies. Look for moving water and birds, early and late best. Sea walls at the higher end of the tides will have some jacks crushing baits. Topwaters are best and they eat them up. Both Tarpon and Jacks & sharks will also be hovering around the mullet run. Outgoing tides with big pulls of water can turn a blitz on!! Bait fish plugs like  Rapalas and Mirrolures can be a great pick, however it's most important to pick a lure that you know how to work and stay in tune with it. As long as it somewhat represents a pogie or a mullet, and you're working it correctly you have the best chance at getting hooked up!!!
Capt. Tony Bozzella / TBS
The property, approximately 4 miles from the St. Augustine Inlet, is 30+ acres and once done will feature a public boat ramp, plenty of vessel parking, a passive park, and other amenities. A purchase and boat ramp plan such as this, is long over due for St. Johns County. With the rapid increase in population, the County is right on target with this acquisition to allow adequate water access for its residents. In 2021, there were 16,701 registered vessels in SJC alone. The current estimated existing boat ramp parking spaces is 437 saltwater spaces and 135 freshwater spaces over 13 ramps. Those numbers are low compared to what is needed with the rise in residential population. In 2019, the property was identified by the County as a potential site for a boat ramp, however the Genovar family had decided to move forward with a contract with a private developer, but that contract eventually expired.
New Deep Water
On August 2, 2022, the St. Johns County Board of County Commissioners voted 5-0 to move forward with the purchase of the Genovar property located near SR 312 on the San Sebastian River for $17.5 million.
Ramp Planned in St. Johns County PRESS RELEASE larry@redmondyachts.com904-440-1728 NO HASSLE NO WORRIES, WE DO ALL THE WORK. YOU JUST PICK UP A CHECK. WE COME TO YOU: YOUR MARINA,YOUR DOCK,YOUR STORAGE YARD, YOUR HOME LET US SELL YOUR BOAT. OVER 30 EXPERIENCEYEARS REDMONDYACHTS.COM Northeast Fl and Southeast GA
COASTALANGLERMAG.COM • THEANGLERMAG.COM SEPTEMBER 2022 NORTHEAST FLORIDA 9
In May of this year, the family reached back out to the County to see if the interest was still there to acquire the property. According to Gail Oliver, Director of Land Management Systems Department, if all goes according to plan, and all funding possibilities pan out, such as funding from the St. Augustine Port and Waterway District and grant funding from Florida Inland Navigation District, the sale could close as early as December 2022. Access Boat
Something unique happens this time of year in our region and it makes for some of the coolest visuals in fishing. Flood tides will happen around the full and new moons allowing redfish, drum, and sheepshead to access areas of the marsh that they usually can't get to. Theses areas are lush with fiddler crabs and the fish know it. They will be crawling on their bellies and tailing like crazy in the grass looking to fatten up on those crabs. There really isn't any secret to finding the areas that will hold tailing fish. You just need to go out there on the highest tides and look for yourself. Bring an old pair of sneakers or better yet some wading boots. Probably the most effective way to catch the tailers is to park the boat at the edge of the flat and get out and wade after them. You don't need a super skinny water skiff to get in on the action. I like to have my clients toss a Saltwater Assassin paddle tail rigged on a weedless worm hook. That weedless hook is key in being able to work your lure through the grass without getting hung up. Lead the fish by as much as possible and let the lure drop right in front of the fish. Sometimes there are really into feeding on the bottom and it's hard to get them to look up. When that's the case I'll insert a small glass rattle into the soft plastic and sometimes that will do the trick. This is also a great time to bust out the fly rod. Some of the best takes I've ever seen have come on the long rod using a gurgler in the flooded grass. The top-water bite turns on this month as well... If the tide is up and you're on the water at first light or right before dark, you need to be tossing a top-water plug. Target grass lines or oyster bars that are holding bait. As the mullet start to get thick the trout and redfish will be fired up to eat a walk-the-dog style plug.
Capt. Tommy Derringer www.InshoreAdventures.net
904-377-3734 •
The late Summer/early Fall beach fishing should be going strong, and the tarpon will be behind the shrimp boats, on the pogy pods, and chsing the mullet. The shrimpers have been at it all summer but this time of year can be really good for the tarpon behind the boats. Wait for the shrimpers to dump their by-catch and just keep an eye out for the tarpon that will come up. The sharks will usually be on the feed first but stick around a bit and see if a tarpon or two will show up. When you see the fish, you want just get a live or dead bait out in front of him and hold on. While almost any other time you encounter tarpon, they can be very picky when behind the shrimp boats they are usually in the mood to eat. The tarpon that are on the pogy pods will be feeding early in the AM and then again after the afternoon thunderstorms. Net a few pogys and freeline them around the pods. You can also add a little weight and try to fish under the pod. The mullet run will be happening this month as giant schools of large mullet start to move along the beach and through the inlets. Finding them can be easy... just look for busting tarpon, jacks, and even kingfish and fish around those schools. The tarpon fishing in and around those schools of mullet can be phenomenal. No matter how I'm fishing for tarpon I like to use the same rig. I prefer a 7/0-10/0 circle hook with a 60-80lb leader connected to a 40lb Power Pro mainline. Just remember to bow to the king!…
Fishing Report & Forecast St. Augustine Inshore By Capt. Tommy Derringer Marine Fabrication at its Finest!! 912 439-3609 office • 904 891-8997 mobile • info@CCTFAB.com www.CCTFab.com 979 Point Peter Road St Marys, GA 31558
10 NORTHEAST FLORIDA SEPTEMBER 2022 COASTALANGLERMAG.COM • THEANGLERMAG.COM •
COASTALANGLERMAG.COM • THEANGLERMAG.COM SEPTEMBER 2022 NORTHEAST FLORIDA 11
Captain Chris Davy Southern Fried386-986-7914Charters
September marks the start of hopefully slightly cooler temperatures towards the end of the month. While bass and big bass are being caught it has been hit or miss on both Rodman Reservoir and the St. Johns River. Typical days have been 8-10 fish with occasional fish over 6 pounds  or better. That said it's hot and I had a 2 day trip with day 1 producing a big bust of 3 mudfish, day 2 an 8.5 a 9 and 2 at 6 ish pounds. Go figure.  That's the past. I think as we get closer to fall and have some cooler nights lowering water temps and increasing oxygen levels the bass will be more active on a predictable basis. Crappie and other pan fish should be solid shooting bait under deep water docks along the river. It's no secret you speck/crappie  nuts are waiting on the first cold snaps triggering the fish to school up. For September I would get out as early as possible. Even the shiner bite dies around  10 as temps crank up. Use artificial top water at daybreak and dusk using the usual suspects, frogs on pads, PopR's etc. The other go to is traditional plastics. My go to is always a Culprit red shad and various jerk/fluke baits. As a guide wild shiners are always your best bet, and plentiful at most shops now.  That's gonna change soon! Before you know it the prespawn will be on and the waters will be flooded with anglers from everywhere on these World Class waters. If you want to book a guide do it now! I assure you most guides are already booked most days and bait is hard to find in peak season ( November to Easter) Bust em early and often.
Fishing Report Fresh Water
By:
Chris Davy
It is ON! The Mullet Run is in full swing! It started the second week of August. Now fingers crossed we do not have any big storms to ruin it like has happened in the past. Someone recently asked me "How long does the run last?" It usually lasts into October and sometimes through November. One year it lasted into mid December. I will never forget that year! At daybreak the ait temp was 34 degrees but the water temp was in the sixties. It was so cold, while cast netting mullet on Vilano Beach my fingers went numb! However that morning we landed several oversize Redfish up to 40 inches! For cast netting your mullet just remember this. It is so much easier to net them from a flat low impact beach than on a steep high impact one. Number one they are easier to see in shallow water. Secondly you do not have to time your throw between crashing waves like you do on a steep beach. Caring for your live bait is also very important. There are three keys to success. Clean water, cool water and plenty of oxygen in the water. During this hot month it is helpful to have two buckets. One to keep them in and the other to refresh the water which keeps it clean and cool. I am a little over the top about this. I use a 10 gallon igloo drink cooler. In that I carry my cast net, aerator, dip net and 2 gallon bucket forWhenrefreshing.itcomes to rigging I really like the fishfinder/slip sinker rig.I tie it in three different weights. Light duty for trout and flounder with 30lb mono leader a 3/0 circle hook. Next 100lb mono leader with a 7/0 Trokar circle hook for Tarpon and big Redfish. Lastly for sharks 480lb steel leader and a 10/0 Eagle Claw L2022 circle hook. I pair these three different rigs with the appropriate size mullet. You can even use chunks if you cannot cast net live. So always take your extra home and throw it in the freezer for next time. This is the most exciting month of the year. I just love coming over the dunes at daybreak and seeing the water quivering with nervous mullet! Remember, set your drag light. The next hit could be a two pound Jack or a 102 pound tarpon! Tight lines and I will see you on the beach!
Noel Kuhn Surf fishing guide and long distance casting
Fishing Report Pier and Surf
www.TheSurfAngler.com904-945-0660coach.
12 NORTHEAST FLORIDA SEPTEMBER 2022 COASTALANGLERMAG.COM • THEANGLERMAG.COM •
By: Noel Kuhn N.
Ponce De Leon Blvd. St. Augustine, FL 32084 (904) 824-8322
ST AUGUSTINES LARGEST BAIT AND TACKLE STORE WE SELL ALL MAJOR BRANDS OF TACKLE 2101
"Let's Go Fishing" Captain Robert Jlfishing@bellsouth.netJodielynncharters.com(904)540-2628Johnson
If you are after King Mackerel wire leaders will increase your odds of catching a critter with a mouth full of teeth!
Please pay attention to what the federal government/NOAA want to do with specifically the NE FL coast. Here are a couple considerations being proposed:
1: Shut down all bottom fishing in our waters for an extended period.
3: Another proposal is implementing a 10-mph speed zone out to 60 miles offshore(!) November – April to protect Atlantic Right Whales. It is PAST TIME for our elected officials to do their job. If they are not willing to fight against this legislation, then they need to be replaced with someone who will.
Fishing Report & Forecast St. Augustine Offshore
By Capt. Robert Johnson
COASTALANGLERMAG.COM • THEANGLERMAG.COM SEPTEMBER 2022 NORTHEAST FLORIDA 13 52' Viking Sportfish 904 . 206 . www.bluewaterssportfishing.com6798 NE Florida Premier Offshore Fishing Charter * Out of beautiful Amelia Island fl * Satellite Wi- Fi/Phone and Email Avail * All inclusive full day trips fishing the blue waters of the Gulf Stream * Full complement of Tournament gear * For Trolling, bottom fishing and deep dropping * Lunch and Beverage and Fish cleaning with packed travel coolers DayTime Swordfish trips upon request.
2: The federal government says there are more Red Snapper than ever in our waters; therefore, because of this large number of Red Snapper, discard catch is too high. Their solution: eliminate bottom fishing.
Still Summer September is a strange month in NE FL. The weather is summer-like with warm temperatures and calm seas. The main difference is the amount of people pursuing fish. I'll take calm seas and less pressure every time. Bottom fishing for a variety of Snapper species is great. Mangrove and Mutton Snapper will be biting in 120' to 150'. Vermillion Snapper are plentiful from 80' to the shelf edge. Add Amberjack, Cobia, and Grouper to the mix especially in deeper water. If you want Mangrove or Mutton a long and lite rig is the way to go. Leaders from 50 – 80# and 12-15' in length work best. If you want to troll, Sailfish are showing up before the northeasters arrive. There will be plenty of King Mackerel especially for the live bait fleet. Anywhere there is bait there will be fish from 80ft out to the shelf edge. If Sailfish is your target, monofilament leaders are a must. I prefer small ballyhoo rigged on 80#.
Let's keep fishing!.
14 NORTHEAST FLORIDA SEPTEMBER 2022 COASTALANGLERMAG.COM • THEANGLERMAG.COM •
The Nassau Sport Fishing Association hosted the 39th Annual Kingfish Tournament and Fishing Rodeo on Saturday August 6, 2022. Volunteers arrived early Friday morning at our storage facility to load equipment for delivery to our tournament site. By the time they arrived, the tents were already being erected and the team set to the task of prepare the tournament site. By Friday evening, activities were in full swing, and we had 45 boats entered in the Kingfish Tournament, 18 boats in the Rodeo, and 21 boats fishing both tournaments. On Saturday the weather forecast called for clear skies and 2 foot seas, a fine day for fishing with lines in the water at 6:30am. Weigh in began at 2pm on Saturday and several boats lined up early to get to the scales. Joseph Stover was first in line with a nice 39.52# kingfish that held the lead throughout the afternoon until 4:21pm when James Powell arrived at the scales with a 51.3# smoker. Ryan Linsley arrived a few minutes later with a 41.42# kingfish to take second place overall in the tournament.
Nassau Sport Fishing Association
The kingfish tournament also contained a single engine boat division as well as lady and youth angler prizes. The kingfish tournament rules allow for one fish per boat to be entered in the contest. Boats could fish in multiple divisions with highest prize money in any single division being awarded. As the sun set over Fernandina harbor Saturday evening, NSFA president Shawn Arnold presented the awards. Lady Angler honors were won by Spencer Ross' crew weighing in a 28.76# Kingfish. Second place Lady Angler went to the crew of Andrew Pelton with 24.90#. Chase LaCoss took first in the Youth Division, keeping the family tradition alive, fishing with his grandfather Terry LaCoss weighing in a nice 27.98# kingfish. Second place youth award for 25.46# went to NathanRoundingStuart.out the Kingfish Tournament was our single engine division won by Ricky Sparkman with 28.32# and second place by ChrisNSFAMcDougald.wasproud to partner with the Southern Kingfish Association. The Fernandina Beach Tournament was a Division 5 North Florida sanctioned event with SKA member anglers earning points toward advancing to the Nationals. But Kingfish were not the only attraction. The In / Offshore Rodeo also saw anglers weigh 6 of 8 additional species with several captains weighing multiple species, a testament to the quality and variety of angling opportunities available in North East Florida on any given day.
NSFA also provides free of charge education opportunities to members and non-members to promote and develop salt water fishing while encouraging adherence to regulations and safe practices.
NSFA, Tournament Director Larry Redmond, and President Shawn Arnold would also like to thank, not only our fisherman and our tireless volunteers, our many Sponsors without whom the tournament would not be possible. We encourage everyone to visit our Sponsor page and utilize their services. Please visit our website NSFAFISH.net/Rodeo to see the full leaderboard, get a list of our sponsors or score some tournament merchandise.
NSFA member Brad Reese scored first place in Sea Bass with a 1.38# fish. Tom Riley weighed in first place 7.35# redfish. In total 5 redfish were weighed in with all anglers receiving bonus for bringing in their catch alive and later releasing them unharmed. Scott Pflibsen brought a 3.84# sea trout to the scales and took home first place award. Austin Brychta took first place with a 3.26# Flounder and Tom Riley lapped the field in first place with a 5.6# Sheepshead. If that wasn't enough, Lawrence Piper was awarded the prize for most spots on a redfish with 9.Truly a unique fish. NSFA uses the proceeds from the tournament to fund 3 scholarships. The scholarships are awarded annually to rising seniors of Nassau County high schools selected from applications submitted to the association in the spring of each year.
NSFA plans to continue this tradition and is already planning for the 40th Annual Fernandina Beach Kingfish Tournament and Fishing Rodeo. It is not too early to circle your calendar and save the date for August 5, 2023.
Anglers soon found themselves in a "recovery trap," which meant that since the fish were so easy to catch, NOAA Fisheries calculated to show that the entire recreational quota was being caught in a matter of days. The fishery was obviously booming, but the recreational season was getting shorter. Eventually it was set at a mere three days, and the wheels came off. Questions arose about every aspect of the fishery – was the recreational harvest data accurate? How is it possible to overfish a stock that continues to grow? Should a stock be considered recovered based on a calculation or based on what is happening in the water? And where did all these fish come from?? Flash forward past an incredible amount of debate and the Gulf states eventually were given authority to manage the private recreational sector using their own data collection systems, which are universally acknowledged to be much more robust than the federal data system. Perhaps more importantly, Congress authorized $10 million for an unprecedented, independent assessment of Gulf red snapper which eventually showed that the actual population was, conservatively, at least three times larger than previously believed. The assessment found a huge, unknown biomass of snapper on "uncharacterized bottom" – a vast unmapped area of exposed pipelines, unknown wrecks, lost cargo containers, divots in the seafloor and countless other hidden features harboring red snapper.
What's driving this dilemma is a requirement that the Council end overfishing within two years of being notified of the condition. NOAA Fisheries notified the Council over a year ago that based on the last stock assessment red snapper were undergoing overfishing, so the regulatory clock is ticking – loudly. NOAA says a complete ban on directed harvest will not end the overfishing, so it believes something must be done to substantially decrease the discards (and discard mortality) to endTheoverfishing.pathtoan ultimate solution will be difficult, but undoubtedly the South Atlantic states are going to have to take a more active role in the management of the recreational sector. NOAA Fisheries and the Magnuson-Stevens Act – the overarching law managing the nation's marine resources – were simply not designed to manage recreational fisheries, and they do it poorly. The federal recreational data system exacerbates this problem with its inability to measure offshore catch with any precision or accuracy, and its complete inability to measure catch in-season. Changing the agency and the law is necessary, but that is a massive political undertaking that will take time. In the meantime, the states can do a better job collecting data from their own angling constituencies and begin painting a more accurate picture of the fishery. As we saw in the Gulf, this is vital. Perhaps more importantly, an independent effort to assess the South Atlantic red snapper population very similar to the one in the Gulf is underway and it could hold the key. Is there a hidden, unknown biomass of larger, older snapper fueling this amazing recovery? Many anglers believe that to be the case and, if so, closing the entire bottom of the South Atlantic would be unnecessary. Making any decision before the results of that assessment are known is wildly premature. While the assessment is already underway, it is critical that Congress and state management agencies ensure that it has all the resources necessary to produce quality results with so much at stake economically.
Same Different Verse for South Atlantic Red Snapper
Song,
Several years ago, red snapper anglers in the Gulf of Mexico were facing an almost inexplicable management dilemma. After several decades of conservation challenges and political gyrations, the red snapper fishery was finally rebounding at a rate far beyond expectations. In the space of just a few short years, red snapper became so abundant that it was difficult to catch anything else offshore.
The South Atlantic Fishery Management Council is set to meet Sept. 12-16 in Charleston, and Regulatory Amendment 35 - Snapper
The results of this first-of-its-kind assessment shook the foundations of the entire Gulf red snapper management regime. This story is ongoing in the Gulf, but it provides a roadmap for South Atlantic anglers who find themselves in an almost identical, nonsensical recovery trap. Off the states of North Carolina, South Carolina, Georgia and Florida, a booming red snapper population is threatening to close all bottom-fishing in the region for years. Red snapper are currently in a rebuilding plan that won't conclude for more than two decades, but they are already so numerous that NOAA Fisheries calculates just what anglers catch as bycatch is overfishing red snapper. At the same time, the science indicates that the red snapper population is larger than at any point in recorded history.
Closing the entire bottom of the South Atlantic to conserve a fishery that is larger than it has ever been makes no sense. As we saw in the Gulf, when fishery issues make no sense, it's because the information is incomplete. The Council and NOAA owe it to the angling public to gather the best information possible and wait for the results of the assessment before even considering a bottom closure.
Contribution by the Coastal Conservation Association
Proposed bottom closure highlights need for regulatory reform
If possible, this situation makes even less sense than what anglers experienced in the Gulf and the questions are almost exactly the same: is the bycatch data accurate? How is it possible to overfish a growing stock that is larger than it has ever been? Should a stock be considered recovered based on a calculation or based on what is happening in the water? And where did all these fish come from??
16 NORTHEAST FLORIDA SEPTEMBER 2022 COASTALANGLERMAG.COM • THEANGLERMAG.COM •
Grouper Release Mortality Reduction and Red Snapper Catch Levelswill be on the agenda. Coastal Conservation Association is urging the Council to postpone any decision on a bottom closure until the results of the independent red snapper assessment are known.
COASTALANGLERMAG.COM • THEANGLERMAG.COM SEPTEMBER 2022 NORTHEAST FLORIDA 17 Ethanol-free gasoline is available at these GATE locations. 9540 San Jose Blvd., Jacksonville 570 Busch Drive, Jacksonville 4100 Heckscher Drive, Jacksonville 200, Yulee son St., Jacksonville wn Center Parkway, Jacksonville 0 Baymeadows Road, Jacksonville Center Drive, Jacksonville tic Blvd., Jacksonville Ponte Vedra Beach 01 Monument Road, Jacksonville McCormick Road, Jacksonville ate Road 56, Wesley Chapel County Road 136, White Springs Valley Road, Ponte Vedra Pavilion Drive, St Johns 3210 U.S. Highway 17 S., Orange Park 5000-60 U.S. Highway 17, Fleming Island 7099 Collins Road, Jacksonville 686 Blanding Blvd., Orange Park 10980 U.S. Highway 1 N., Jacksonville 4511 San Juan Ave., Jacksonville 450 Park Street, Jacksonville 10970 U.S. Highway 1 N., Ponte Vedra Beach 2350 State Road 16, St Augustine 1900 Mizell Road, (SR312), St Augustine 1605 Race Track Road, Jacksonville 3011 International Golf Parkway, St Augustine 12705 Durbin Lake Drive, Jacksonville 2520 S. 3rd Street, Jacksonville Beach 12548 San Jose Blvd., Jacksonville Serving Up More. Fuel up. Cast out. Free Bait! Bring this card to: Genungs Fish Camp (291 Cubbedge Rd. St. Augustine) For any one of the following: 1 doz. live shrimp, 1 doz. Mud Minnows, 1/2lb dead shrimp, any pack of frozen bait. LET US SELL YOUR BOAT! SINCEWWW.JAXBOATING.COM2001•904-249-6225 The Challenge results are in. The Kingfish Challenge winners are 1st Place - One Time 35.66 Lbs 2nd PlaceAnuket 35.47 Lbs, 3rd Place - Crawfish 34.83 Lbs. The Redfish Challenge 1st Place - Scott Burrell 7.1 & 6.1 Lbs, 2nd Place - Rick Mackey 6.1 & 6.65 Lbs, 3rd Place - Marcus Wiley 6.1 & 6.2 Lbs.  Our Jr Tournament winners are: KIngfish - 1st Place - Gavin Linsey 4.27 Lbs, 2nd Place - Pryor Lugones 3rd Place - Kai Senior. Redfish 1st PlaceLanden Gatchell 2nd Place - Makayla Stewart 3rd Place - Reese Pacetti. We would like to thank all our sponsors, volontiers, and vendors for making this Year's Challenge tournament a success.  Our General Membership meeting will be Tuesday September 20th @ the St Augustine Shrine Club Address: 250 Brainard Dr, St Augustine Fl 32086 @ 6:00 pm come out and join the fun. Our young anglers of the month for July are. Inshore - Fiona Vanfosson - With 2 Refish, Offshore - Hunter Roberts with 1 Cobia, 1 Dolphin, 1 King Mackerel, 1 Sailfish release. The winners of the general membership are Inshore - Rick Mackey w 2 redfish, Offshore - Stephen Strickland 2 King Mackerel. Our Top 2 boats in our inclub Kingfish shootout was won by 1st Place Team: One Time $300.00 Captain Joe Shugart, 2nd Place Team: Six Pack Captain Stuart George $200. Our July Kids Month Long Tournament winners are Small Fry 1st Place - Colin Nelson 2nd Place - Landen Gatchell, 3rd Place - Makayla Stewart. Jr 1st Place - Hunter Roberts, 2nd Place - Brooks Shugart, 3rd Place - Fiona Vanfosson. Congratulations to them. These inclub tournaments are free to members. Our September in Club Tournament will be Bottom Fishing. Go to acgfa.com for rules. . www.acgfa.com ACGFA - September By Steve Stombock
Red fishermen will only be able to keep one redfish per day measuring at least 18-inches and not over 27-inches beginning September 1st. Some of the best red fishing will come during the first of the incoming tide where boat docks are adjacent to large expanses of spartina marshes and where there is a deep channel nearby. Barbing a live shrimp with a ¼ ounce led head jig and retrieving this deadly redfish combo slowly along the bottom is key. Other great redfish baits when targeting dockside reds include finger mullet, bullhead minnows and cut baits. When live and dead baits are not available, thread a "New Penny" colored Berkley shrimp on a ¼ ounce led head jig and work slowly along the bottom as well. Redfish will be tailing on the flooded spartina marshes as well during a full and new moon with a strong northeast wind howling is key. Some of the very best marsh flats are located just southeast of the SR-200BullBridge.redand tarpon fishing will be available at the mouths of the Nassau and St. Mary's inlets and along the beaches while chum fishing with freshly netted menhaden. The middle of the in-coming tide is key duringFloundermid-morning.fishing is excellent during the falling tide while slowly crawling weighted bullhead minnows, finger mullet, strip baits, or live shrimp along a rough bottom. Targeting creek mouths during the last of the falling and first of the in-coming tides with a Berkley Gulp shrimp barbed on a ¼ ounce led head jig and worked slowly along the bottom will produce excellent redfish and sea trout action as well. I also like to cast a "Redfish Magic" spinner at these same creek mouths while using a white/chartreuse colored plastic tail. Simply position your fishing boat with an electric motor at the mouth of a falling creek mouth and make casts first to both the left and right points of the creek mouth. Finally cast far back into the creek mouth and work your artificial lure out into the main creek making sure that you keep your rod tip high and not allow your lure to make contact with the bottom. Once the lure enters the main creek, slow your retrieve and allow your lure to work the deep edges of the creek mouth.Surffishing at Amelia Island and Nassau Sound should produce excellent catches of sea trout, whiting, pompano, flounder, bluefish and redfish during the early morning and late evening tides. Casting a ¼-ounce led head jig rigged with a clear curly plastic tail with blue glitter is key for big catches of sea trout measuring to over twentyinches. Fishing dead on the bottom with live finger mullet is also a great surf fishing tactic, so be sure and bring along a six-foot cast net and live bait bucket. As the water temperatures begin to cool over night during the month of September, many of the freshwater ponds and lakes located on Amelia Island will offer excellent early morning topwater fishing action. The Storm "chug Bug" in the Baby Bass color pattern remains my firstOffshorechoice.fishermen will be targeting gag grouper at FA, HH and FC fish havens while targeting rock ledges. Fish dead on the bottom with live pinfish, mullet, Spanish sardines or menhaden. Black sea bass fishing should also improve with cooling water temperatures while fishing with cut baits, or fresh local squid.
18 NORTHEAST FLORIDA SEPTEMBER 2022 COASTALANGLERMAG.COM • THEANGLERMAG.COM •
For more information and charters, call Amelia Angler Outfitters (904) 261-2870, or visit www.ameliaangler.com
Fishing Report & Forecast Fernandina / Amelia Island
By Terry D. Lacoss
Trolling species including kingfish, barracuda, cobia and Spanish mackerel will take a trolled "Popsicle" more commonly known as a dead cigar minnow..
COASTALANGLERMAG.COM • THEANGLERMAG.COM SEPTEMBER 2022 NORTHEAST FLORIDA 19 • Friendliest, Most Experienced Staff. • BEST Fuel Prices • Pool & Wi-Fi & Electric Car Charging • Monthly Customer Appreciation Parties • Travel-Lift & Marine Service • Ships Store & "MARKER 32" Restaurant OFFICE: 904-223-4757 DOCK: Jacksonville,14603PCM@PalmCoveMarina.comwwwSERVICE:904-223-1336904-821-0992.PalmCoveMarina.comBeachBlvd,Suite100FL32250
We don't have much to report on our meetings from last month because we didn't get moved into the clubhouse in the expected time frame. The city planned a big Ribbon Cutting Ceremony and had to get us more furniture before we could get settled. Our club tournaments have continued as usual and so have our board meetings. We are planning the Past Presidents part to be the 2nd meeting in the new clubhouse and at this time that should be September 1st.  July Tournament results are in and Jack Ogin took the lead in the Kingfish Tuneup with a 22.91lb fish followed up by Derek Siegel with a 12.3lb king. The inshore roulette was a little closer with Jeff Altman at 1.41lbs, Craig VanBrocklin at .74lbs, and Jake Ogin at .27lbs.  We didn't have any monsters for these tournaments but these guys definitely put in some hard work to put fish on the boards.
JOSFC Board Meeting- Monday, September 5th Meeting- September 1st Speaker SeptemberTBD 10th- Rules Meeting Meeting- September 15th speaker SeptemberTBDClub Tournaments-
Inshore: Flounder Tournament Offshore: Bottom Fishing Tournament Check out our website to keep up with upcoming events, schedules, or any changes. www.JaxFish.com We open the doors around 6:00 if you want to come early to visit, dinner is at 7:00, and we generally try to get started with the meeting at about 7:30, and we will have a great raffle. All of our meetings are open to the public, you do not have to be a member to attend. We are family friendly so feel free to bring the kiddos!  We hope to see you there!
Upcoming Events:
JOSFC - September Lee Bowman
Ingredients
Cooking: Line a baking sheet with aluminum foil. Preheat broiler. Brush a little melted butter on foil. Place flounder on top, skin side Sprinkledown. with Old Bay and drizzle with remaining butter.
20 NORTHEAST FLORIDA SEPTEMBER 2022 COASTALANGLERMAG.COM • THEANGLERMAG.COM •
In a small saucepan, bring cream and garlic to a simmer.
Season to taste with salt and pepper. Serve sauce with fish. Note: if you want to thicken the sauce, mix together 1/2 teaspoon cornstarch with 1 teaspoon water and add it to the sauce. Heat until it thickens. Flounder fillets are lightly seasoned and then broiled. They are served with an easy lemon cream sauce flavored with garlic. Flounder fillets are brushed with a little melted butter (olive oil could be used instead) and then sprinkled with Old Bay seasoning. If you don't care for Old Bay or don't have any, you can use seasoned salt, Cajun seasoning, or even a little paprika and dill along with salt and pepper. Flounder fillets are thin so they only take about 8 minutes to broil. While the fish broils, make a quick and easy lemon sauce in a small saucepan by bringing heavy cream and some minced garlic to a simmer. Then add some fresh lemon juice and butter. Kacie Olsen is a 3rd generation Florida native raised in Stuart, Florida, the sailfish capital of the world. A strong passion for the outdoors lead her to pursue wild game and offshore fishing. Regardless of the season, Kacie enjoys traveling across the US and aiding in conservation while creating lifelong memories with likeminded folks.
Flounder
2 tablespoons butter salt and pepper
2 tablespoons butter melted 2-4 flounder fillets
Broiled Kacie Olsen
1 teaspoon Old Bay seasoning
1/3 cup heavy cream 2 garlic cloves minced 2 tablespoons lemon juice
Broil for about 8 minutes, or until cooked through.
Remove from heat and whisk in lemon and butter until the butter is melted.
Your Local COSTA Store! Strike-Zone Fishing • 1 Block East of 295 • 11702 Beach Boulevard • Jacksonville, FL 32246 Store Hours: Monday – Friday 9:00-7:00 Saturday 9:00-5:00 Sunday 11:00-4:00 • 904-641-2433 www.strike-zonefishing.com ® Huge selection. over 700 to choose From.
22 NORTHEAST FLORIDA SEPTEMBER 2022 COASTALANGLERMAG.COM • THEANGLERMAG.COM • Local made right here in Jacksonville raw honey Pints, Quarts or Gallons available...call for pricing 904-742-4696 Beacher's Lodge 6970 A1A South, St. Augustine FL 32080 www.beacherslodge.com • 800-527-8849 Get Hooked on Beacher's Lodge Oceanfront Suites Ask about Our Pay for 3 Stay for 4 Special Explore Historic St Augustine(only Minutes away) Surf fish from shore & cook your catch In our fully equipped Kitchenettes
COASTALANGLERMAG.COM • THEANGLERMAG.COM SEPTEMBER 2022 NORTHEAST FLORIDA 23 A SALES AND SERVICE DEALERSHIP Authorized Key West Dealer Authorized Release Dealer OUTBOARDOCEANMARINE The Marine Battery Designed for the Professional Sportsman & the Serious Boater Put a Barracuda in your boat! Sizes and types specifically designed to fit virtually any marine Starting,application:Deep Cycle, Dual Purpose, 8 Volt, AGM and GEL batteries, Gas Engine Starting, Diesel Engine Starting, Multi-Battery Systems, House Power, Trolling Motors, Auxiliary Power, GenSet, Communications, and many more Heavy BatteriesDuty Nationwide Warranty Toll free: 1-800-341-7109 Web: www.barracudabattery.com
#CBC1255391 Experienced and Reputable Fully Licensed Free Estimates Free 2nd Opinions SEAWALL EROSIONCONTROL SAFE FOR ENVIRONMENTTHE 1. Cracks in the seawall vertical panels or seawall cap 2. Depressions in your yard 3. Water bubbling up from the ground 4. Small sinkholes along the wall 5. Leaning or bowing of a seawall SIGNS OF SEAWALLGuaranteedFamilyEROSIONOwnedWorkCompetitive Pricing Serving All of www.FloridaSeawallSolutions.com888.426.1002Florida "This company and its employees are awesome, can't say enough nice things about them. Great job and neat and tidy!" - Kevin O. OurStrengthensSealsFillsPolyurethanevoidscrackssoils
Eight Tagged
14 FLORIDA SEPTEMBER 2022 COASTALANGLERMAG.COM • THEANGLERMAG.COM
With a deadline of Sept. 30, eight tagged largemouths worth thousands of dollars are still swimming in Florida waters.In celebration of Season 10 of FWC's TrophyCatch big bass program, FWC tagged 10 largemouth bass with bright pink tags in Florida lakes. Just two of those pink-tagged largemouths had been caught as of presstime, so eight are still out there waiting for anglers to catch them and collect thousands of dollars worth of gift cards.
The first pink-tagged bass was caught by Florida angler Dale Dew from Lake Griffin on May 22. Florida angler RJ Crawford caught the second pink-tagged bass from Newnans Lake on June 11. Both anglers were awarded $5,000 Bass Pro gift cards and $1,000 AFTCO gift cards. They will also be entered in a drawing for an additional $10,000, which will be awarded at a ceremony this fall.
Florida
The eight remaining pink-tagged bass are still swimming in the following Florida waterbodies: Lake George, Lake Talquin, Lake Walk-in-Water, Tenoroc Fish Management Area, Lake Trafford, Lake Istokpoga, Lake Rousseau and Johns Lake. With the 10-Tag promotion ending Sept. 30, FWC is dropping hints by way of online maps showing the area where each of the remaining bass were tagged. These new tagging maps of the remaining lakes could lead lucky anglers to the pink-taggedThroughbass.Florida bass telemetry and tagging studies, FWC biologists have found that where a largemouth bass is tagged and released can frequently coincide with where an angler catches the same bass weeks, months or even yearsDewlater.caught his 10-Tag bass within yards of where the fish was released with its pink tag in Lake Griffin. Of course, these hints come with a caveat: while bass can be predictable, there are many exceptions to their typical home range patterns and some bass are not homebodies at all. In contrast to Dew's catch, the second reported 10-Tag bass caught by RJ Crawford in Newnans Lake was more than 3 miles from where it was tagged. These hints don't eliminate water in which a 10-Tag bass might be found but should be treated as higher-probability areas. View each of the ranges on the maps located on the 10-Tag Celebration web page. For more information, go www.trophycatchflorida.com.to Bass Worth Thousands in Lakes
Still Swim
COASTALANGLERMAG.COM • THEANGLERMAG.COM SEPTEMBER 2022 FLORIDA 15
B ack-to-school season is underway and Florida parents, teachers and school staff can apply for funding to support school fishing clubs for students. The Florida Fish and Wildlife Conservation Commission's (FWC) 2022-23 School Fishing Club Program, previously named the High School Fishing Program, offers school fishing clubs or teams the opportunity to apply for the Florida R3 Fishing Grant. The application period is open until Sept. 16. This grant program is focused on engaging youth anglers to ensure the future of fishing in Florida.
Apply for a Grant to Support School Fishing Clubs
The grant program is open to new or existing freshwater and/or saltwater fishing clubs or teams at public, private and charter schools throughout Florida. To be considered for the grant, school fishing clubs or teams must have a minimum of five members and be represented by a school faculty member or parent who will follow the provided instructor's manual.Thedeadline for submitting applications is Sept. 16, 2022 at 5 p.m. The application can be found online at MyFWC.com/SFC by scrolling down to "Florida's R3 Fishing Grant Program." Applicants can complete the form online or download the application to submit by mail or e-mail. Submit the downloaded applications to R3Fishing@MyFWC.com or mail them to: FWC's Division of Freshwater Fisheries Management Attn: School Fishing Club Program Grant 620 S. Meridian St., Tallahassee, FL 32399. The 2022-23 School Fishing Club Program is supported by partners including Mud Hole Custom Tackle, Pure Fishing, Coastal Conservation Association and Baitstick Fishing. For more information, contact Brandon Stys at Brandon.Stys@MyFWC.com.
16 FLORIDA SEPTEMBER 2022 COASTALANGLERMAG.COM • THEANGLERMAG.COM
The Florida Sport Fish Restoration R3 Fishing Grant will award up to 40 high school fishing clubs or teams $500 to assist with club expenses and the purchase of fishing licenses or gear for participants. Participating clubs and teams will receive an updated educational curriculum comprised of lessons and activities on fisheries conservation and resource management, plus a chance to win prizes by completing the program's Conservation Project."The School Fishing Club program is an important program for teaching the next generation of anglers about ethical angling and conservation in Florida," said Director of Marine Fisheries Management Jessica McCawley. "I look forward to seeing the hard work and creativity each club puts into their conservation project activities each year to help preserve the health and quality of aquatic habitats."
•99%•ENHANCED•SUPERIOR *LIFETIME Get the LOWEST Rates! SAVE50% up to on $37,000 $75,000 $100,000 $250,000 $500,000 $264/yr $474/yr $586/yr $2,975/yr $5,985/yr BOATS & JETSKI From: InsuranceBoat BOAT INSURANCE SINKING YOU? Your #1 Source for Boat Insurance GET A QUOTE! Covering Boaters throughout the south since 1988 (888) 977-4500 (954) 785-5000 BradleyBoatInsuranceFlorida.comInsuranceGroup
Discount Marine Supplies MELBOURNE 557 N. HARBOR CITY BLVD MELBOURNE, FL 32935 (321) 254-2535 JACKSONVILLE 5615 BLANDING BLVD. JACKSONVILLE, FL 32244 (904) 778-7775 MarineOEMPartsSuppliesMarine PricesSamePricesSameLocationsLowLow JacksonvilleMelbourneMelbourne • AUTOMOTIVE • COMMERCIAL • RESIDENTIAL CTX NANO-CERAMIC TINT •SUPERIOR HEAT REJECTION •ENHANCED STYLE •99% UV PROTECTION *LIFETIME WARRANTY Certified DepartmentService Authorized OEM Marine Engine & Parts Dealer Trailer SalesTrailer Parts BoathouseDiscountMarine.comBOATHOUSE
18 FLORIDA SEPTEMBER 2022 COASTALANGLERMAG.COM • THEANGLERMAG.COM GREAT FISHING! WHERE THE SUWANNEE & STEINHATCHEE RIVERS MEET THE GULF OF MEXICO YOU CAN ALWAYS FIND A BOAT RAMP DIXIEVISITDIXIE.COMCOUNTY SpaceVendorStillaVailable $3.00OFFadmiSSion withthiS flyer Marine Flea Market BOat ShOw and Sale • FiShing SeMinarS • new & USed BOating eqUipMent • SeaFOOd • naUtical decOr
COASTALANGLERMAG.COM • THEANGLERMAG.COM SEPTEMBER 2022 FLORIDA 19
Bay scallop season is winding down along the west coast of Florida. In most zones it will continue well into September, so here are some tips to help you have fun on the water and maybe pick up a last-minute limit.
One trick to finding productive bottom is to pull a keen-eyed diver on a rope at idle speed. This will help cover water quickly, and once old eagle eye spots a few, you can put out the anchor.
• Hunt the Slack Tides: Finding scallops is generally easiest on a slack tide during calm days when currents are minimal. When the water is still, seagrass stands up straight, and it's easier to spot scallops at the base of the grass.•Look in the Sand: Pay attention to those sandy potholes on the grass flats. Scallops like grass, but they are easier to see against a sandy bottom. Many times, if you spot one on the sand, there will be several in the grass around it.
• Slow Down: If you find one scallop, slow down and search the area thoroughly. There's usually another one nearby.
• Clean Them Quickly: An alternative to keeping scallops alive is to just clean them right away. There should be at least one person in the boat at all times, and this person can clean the scallops while the rest of the team is searching. Scallops open up when they are put on ice, so chunk them in a cooler and clean them while you're on the water. You can discard the shells into the bay.
TIPS FOR BETTER SCALLOPING By CAM Staff Charters.FishingGrassRockofcourtesyPhoto
• Search in a Pattern: Some divers search in a grid by swimming a straight line out from the boat and then moving sideways 5 or 10 yards before returning to the boat in a straight line. This way you'll always be looking at fresh bottom.
• Be Sure to Hydrate and keep yourself greased up with sunscreen. Also, know the seasons, limits and safety regulations for the area you're scallop hunting.
For more information, including complete rules and regulations, go to MyFWC.com.
• Find Your Spot: The most common advice on finding a good scalloping area is to look for the boats. It's good advice. The flotilla bearing diver-down flags is hard to miss when you find it. Be courteous, give everyone plenty of room and drive the boat slowly, keeping an eye out for swimmers.
• Keep Them Alive: Storing scallops in a livewell is a great idea if you've got one. They can also be kept in a cooler of ice, but be careful to drain the freshwater out of the cooler as the ice melts because it will kill your scallops. You want them to be living right up until you clean them.
BBQPatioCookers,Grills,Smokers,CustomizedTrailers
D epending on where you fish on Florida's east coast, the mullet schools have either already arrived or they are on the way. Each fall, mullet flood down the coast in an enormous migration to their spawning grounds off south Florida. Along the way, they are assaulted by everything that eats fish. It's a special time to be an angler. Here are some of the basics of fishing the mullet run to help you get in on the action.
schools of mullet as they move down the coast. These are perfect feeding areas for gamefish because they provide ambush points as well structure to herd mullet against. Loud and Proud: When it comes to fishing artificials, anything that resembles a mullet is likely to get slammed around actively feeding fish. The hard part is getting marauding fish to notice your lure among thousands of real mullet. This is the time to make a commotion. Early in the mornings, loud topwater plugs that pop, walk-the-dog and throw a lot of water around will get noticed. When the topwater bite slows, it's time to break out sub-surface plugs, spoons or paddletails on jigheads. Cast around the edges of the bait pods, because gamefish often target baitfish that stray from the pod.
THE MULLET ARE COMING!
Find the Bait: Giant schools of bait pull all of the gamefish out of their summer patterns. Tarpon, redfish, snook, jacks, flounder, sharks, Spanish mackerel, bluefish and more transition from whatever they were doing and begin tailing and herding mullet pods. The predatory fish move with their food source. As an angler, you're wasting your time if you're not on top of the action.From a boat or from the beach, keep moving until you see fishy looking water. It's unmistakable when you witness mullet fleeing from leaping jacks and tarpon, but the action can sometimes be harder to spot. Wear your polarized shades, keep the sun at your back and look for diving birds and the ripples of nervous water. There will be gamefish wherever there are huge schools of bait. Also, stay current with mullet activity in your area by sharing information with other anglers and being a regular at the local bait shops.
Check the Pinch Points: Seawalls, rocky shorelines, jetties and any other structure that juts from the shore will consolidate and channel
Bait is Everywhere: Live bait is king when it comes to getting bit. A single good throw of the cast net should provide all the bait you need once you find a good school of mullet. Many anglers prefer fishing 5- to 8-inch mullet, because they're small enough to cast and they'll draw strikes from fish of all sizes. However, if big tarpon are pounding a bait school, some anglers swear a foot-long mullet catches bigger fish. Either way, freelined mullet are tough to beat. Gamefish look for isolated and injured baits on the outside of the school. Your mullet, hooked just behind the anal fin, will look like the perfect meal as it struggles to stay near the surface. For more on the mullet run, go to coastalanglermag.com.
20 FLORIDA SEPTEMBER 2022 COASTALANGLERMAG.COM • THEANGLERMAG.COM The Return of a Custom Built Quality Outdoor BBQ Products Since 1989 For More Info www.BQGRILLS.com1-252-236-4464 6043 Hwy 301N, Elm City, NC Pig
COASTALANGLERMAG.COM • THEANGLERMAG.COM SEPTEMBER 2022 FLORIDA 21 Donate A Boat or Car Today! Family Owned & Operated for 45 Years Largest Ship Store in Lake & Sumter Counties Leesburg 352787-5792 Crystal River www.NoblesMarine.com352795-1119 437 N Palmetto St. Leesburg 1931 NW Hwy 19 Crystal River
22 FLORIDA SEPTEMBER 2022 COASTALANGLERMAG.COM • THEANGLERMAG.COM
For as much as we do know about the ocean and the species we love to pursue as anglers, it's amazing the things still left to be discovered. A scientific paper recently published in the Canadian Journal of Fisheries and Aquatic Sciences presents evidence that the Slope Sea off the northeastern coast of the United States is a major spawning ground for Atlantic bluefin tuna. The Slope Sea is an area of the Atlantic bounded to the north and west by the northeast United States Continental Shelf and to the south by the Gulf Stream. Science to this point had identified two populations of Atlantic bluefins. One returns to the Gulf of Mexico to spawn and another spawns in the Mediterranean Sea. A 2016 paper established the Slope Sea as a third spawning ground for the species, and this most recent research suggests the Slope Sea is a good place to be a larval bluefin. Researchers used plankton nets to collect larvae in the Slope Sea and the Gulf of Mexico. They compared larval growth in the two regions by studying larval otoliths, which are small bones found in the heads of tuna. Researchers also conducted larval transport simulations to estimate the movement of larvae floating in ocean currents forward and backward in time to evaluate the origin of the larvae. What they found was evidence that Slope Sea tuna larvae grow at a similar rate as those in the Gulf of Mexico. The paper notes that an additional spawning site likely offers resilience for the species in the face of harvest as well as climate change. For more information, read the research at cdnsciencepub.com.
Phone Orders Can Be Shipped (561)Custom758-8758Spliced Dock Lines & Anchor Rodes
BLUEFIN SPAWN STUDIED OFF NORTHEASTERN U.S.
America's #1 fishing map Real-time catch reports for any species. Trusted by 14 million anglers. Scan to download for free!
24 FLORIDA SEPTEMBER 2022 COASTALANGLERMAG.COM • THEANGLERMAG.COM
Florida angler John Kelly seems to have figured out how to catch big snook with a fly rod. According to the International Game Fish Association, Kelly caught this beautiful 88-centimeter (almost 35inch) snook with a crab pattern on the Indian River Lagoon on July 28. Snook longer than 40 inches are caught pretty regularly from Florida waters, so this one isn't a true monster. However, IGFA said it could potentially set the all-tackle length fly world record for the species, replacing Kelly's own record for an 86-centimeter snook he caught in early June. On top of that, Kelly submitted another application for a 91-centimeter snook he landed in early August. These potential records are currently pending and under review by IGFA. Records or not, it's probably safe to say that Kelly has something figured out about targeting slob snook with fly tackle. For more information, go to igfa.org. a
SLOB SNOOK ON THE FLY Nestled on six lush tropical acres of pristine waterfront directly on the Indian River Lagoon, take
step back in time to experience the very best of Old Florida charm with modern conveniences and services to make your stay truly memorable and unforgettable. The Perfect Vacation Getaway for Fishing, Boating & Outdoor Enthusiasts Re-Discover Old Florida Waterfront Charm • FULLY FURNISHED 3 ROOM COTTAGES WITH FULLY EQUIPPED KITCHENS Kingfish Lodge includes a wide screenTV and bar for small gatherings Sailfish House features a wide covered wrap-around porch for larger groups • Boat Trailer Parking on site w/ Water and Power • 250 Foot Dock w/ Covered Area • FREE Ice / FREE Guest Dockage • Cable TV, Hi-Speed Internet • 2 miles to the Ft. Pierce Inlet • 12 miles to the Gulf Stream • Laundry, BBQ Grilles and FREE use of our Kayaks NIGHTLY • WEEKLY • MONTHLY • SEASONAL RATES 3011 N. Indian River Dr., Ft. Pierce, FL 34946 www.indianriverlagoonwaterfrontcottages.com Reservations and Information: (772) 349-2206 Cover Your Vacation with Travel Insurance TRAVEL PROTECTION FORYOURRESERVESTAY28DAYSORLONGER&RECEIVE50%OFF STAY 7 DAYS, GET 2 FREE!!! Your Health and Safety are our utmost concern. COVID-19 CDC Guidelines are in full effect. All accommodations are completely cleaned and sanitized prior to guest arrival YourHeadquarters.Spearfishing 7610 Industrial Ln. Suite Tampa,8HFL. 33637 813-867-3250neptonics.com SCALLOPINGFREEGUNRIGGING&LOBSTERINGEQUIPMENT Use code coastal10 for 10% OFF your order
The Tennessee River's WHITE BLUE CATS
By TAM
Scenic City has three captains who specialize in guiding anglers to catfish. They've encountered four of these white catfish since 2018. Simms keeps records of his catches, and he estimated Scenic City catches about 5,000 catfish a year. While one white catfish in 5,000 caught is hardly good odds, it's a lot better than one in a million. This one stretch of river is producing more of these strange fish than anywhere else we've heard of.
COASTALANGLERMAG.COM • THEANGLERMAG.COM SEPTEMBER 2022 NATIONAL 9
White catfish are rare anomalies that never fail to set social media abuzz each time an angler catches one. In most instances, biologists attribute the looks of these beautiful pinkishwhite fish to leucism, a genetic trait that results in reduced pigmentation and the pale, sometimes patchy coloration they display.
PHOTO BY RICHARD SIMMS
On June 28, 15-year-old Edwards Tarumianz caught a gorgeous, almost pure white blue catfish on the Tennessee River near downtown Chattanooga, Tenn. It was the latest in a string of such fish to come from one small stretch of river. While catching a white catfish has been likened to winning the lottery, it seems the odds are much higher on the Tennessee River below Chickamauga Dam."It's become pretty clear to us that we've got a little recessive gene floating around in the river right here in the Chattanooga vicinity," said Richard Simms, owner of Scenic City Fishing Charters. "I actually saw another one just a week or so ago. A guy, just a regular fisherman, caught a piebald. So, yeah, we've got a recessive gene floating around."
Staff www.MitziSkiffs.com • www.CHawkBoats.net TO FIND YOUR NEAREST DEALER, VISIT US ONLINE: 25' C-Hawk CC .comwww.SUMMERTIME FISHING... LET'S GO!
Contact Scenic City Fishing Charters via www.sceniccityfishing.com.
CATCHINGKINGSISABUNCHOFFUN
Gamefish Royalty
"They are so consistent with their yearly patterns that if you caught them in a spot in previous years, they are probably going to be there again," he said.
To get an idea of what a day chasing kings is like, I spoke Capt. Matt Paylor, of Sound-N-Sea Charters in Morehead City, N.C. For gear, he likes a 7-foot, live-bait trolling rod with a Shimano TLD reel filled to the brim with 20-pound line. Smaller, school-sized kings eagerly hit trolled spoons and frozen cigar minnows, and you can catch a lot of them.When 10- to 20-pounders are hanging out around a structure, such as artificial reefs, wrecks or ledges, casting to them with swimming plugs and topwaters can lead to fast action. For a challenge, try a 10-weight fly rod rigged with a sinking line and a big streamer fly attached to a wireAleader.20-pound king mackerel can make a fly reel sing, Paylor said, however, if you want to get the big ones, you have to use live bait. His go-to is live menhaden, but he also uses live bluefish in the 2to 3-pound range. For trolling live bait, tie 15 feet of 30-pound fluorocarbon to the end of your main line, and to that attach a double hook live bait rig made with No. 5 single-strand wire and size 4 "quad strong" trebleCapt.hooks.Paylor said kings are very predictable.
He recommends using a sea surface temperature chart and seeing where the water is hovering in the 70-degree range and starting your day at a reef or wreck in that zone. If you see bait working—and especially if you see kings feeding—give it a serious shot. If you have seen kings feeding in open water, you'll never forget what it looks like; they skyrocket out of the water like a submarine-launched missile.
With their aggressive nature, willingness to hit almost anything, and ability to make drag screaming runs when first hooked, king mackerel are just a bunch of fun. Because of these qualities, there is a king mackerel tournament somewhere almost every weekend. Plenty of boats head out in pursuit of them from every port, and plenty of tackle dedicated to them is sold in coastal shops.
By Capt. Gordon Churchill
Paylor said a rule of thumb is to troll live baits at around 2 miles per hour. When you get a bite, the rod slams down and the reel starts screaming. Make sure your drag is not set too tightly or it'll be over.You'll get a nice long run when the fish is first hooked. The smaller fish of less than 20 pounds will run out of energy pretty soon. Bigger ones, from 30 to 50 pounds, won't tire as readily, and the real monsters may do it a few times before they tire. Keep your drag set light and let the fish do its thing; follow it with the boat if necessary. A fish (besides sharks) that is the bane of king mackerel anglers is the amberjack. If you troll near any high spot, usually the top of a shipwreck, there may be a school of them there. Their detractors call them "reef donkeys" with disdain. When you are trolling with a carefully prepared trolling rig and putting in hours looking for trophy kings, one of these bad boys can mess you up. Tournament anglers especially dislike them. If you are out trolling for kings and a school of amberjacks show up in your trolling spread, don't get mad. Have fun! These fish are a blast and hit topwater plugs with abandon. Cast soda-bottlestyle poppers in the 5- to 6-inch-long range such as the Rapala Magnum Xplode or the Yozuri Bull Pop, retrieve them with a big pull and a pause to make a huge splash, and be prepared for an amazing display. Often a group of them will come up together and slash at it with reckless abandon until one finally gets hooked. Be prepared with a heavy casting rod. I've caught them on 12-weight fly rods with the biggest popper I could make. They can show up at any time over any wreck or reef. You just have to be ready. If you're not fishing in a tournament, why not go have fun with them instead of cursing at them. They will come in fast, hit hard and then keep you occupied for about 20 minutes while they try to pull you out of the boat. This article was reprinted from CoastalReview.org.
PARKIT360° ROLLS
FOR PARKING TRAILERS
Parkit360° was founded with a mission to make maneuvering trailers a breeze, even in tight spaces. They are the worldwide leader in manufacturing trailer dollies, and their dedication to innovative problem solving recently led to the release of two new dollies that are again revolutionizing the industry.
The Carrier's Drop & Go connection is an industry first. There's no need for tightening or external stabilization with an adapter that's capable of moving up to 13,0000 pounds. Just lower the trailer hitch onto the adjustable height adapter and go. The Carrier helps you move more trailers faster. It's also remote controlled, which is super cool, and allows the driver freedom to see exactly where the trailer is at all times, even from a distance. With such precise control and the ability for 360-degree rotation, steering within inches of any obstacle is safe and easy.
THE CARRIER
Details of services provided can be found online at BoatUS.com/Agree. TowBoatU.S. is not a rescue service. In an emergency situation, you must contact the Coast Guard or a government agency immediately. OUT NEW SOLUTIONS
COASTALANGLERMAG.COM • THEANGLERMAG.COM SEPTEMBER 2022 NATIONAL 11
The biggest and best fleet of towboats are on your waterways, ready to jump into action when you need help on the water. For peaceful, worry-free boating, be sure to get Unlimited towing from TowBoatU.S. Get Towing and Get Going! BoatUS.com/Towing 800-395-2628
THE SCOUT
For more information onThe Carrier,The Scout or the rest of Parkit360°'s trailer dollies, visit: PARKIT360.CA
The Scout is the only nonelectric trailer dolly manufactured by Parkit360°. It is the perfect cost-effective solution for moving lightweight trailers in ways that would be impossible with a vehicle. The Scout weighs just 28 pounds, and it can be wallmounted or easily disassembled to fit into the trunk of any vehicle. It's capable of moving up to 3,000 pounds, so it's ideal for maneuvering lighter boats, campers and utility trailers at home or on the go.
904-701-9726 • GAUGESAVER.COM SPECIALIZING IN RESTORATION OF AGED, SUNBURNT, OR FADED LIQUID CRYSTAL DISPLAYS. WE SERVICE MORE THAN JUST GAUGES! CHART PLOTTERS, VHF'S, RADARS, SOUNDERS, AUTOPILOTS, JET SKI CLUSTERS, AND MUCH MORE. 5049 HIGHWAY 17 SOUTH, GREEN COVE SPRINGS, FL 32043 If your device has an LCD that has faded over time, or want to inquire aboutrepairpossibleoptionsforyourunit,giveusacallorvisitourwebsite!
ULTIMATE
center consoles. Read more at dometic.com
boats, including pontoons, runabouts, RIBS, aluminum fishing
Mobile Living Made Easy.
CONTROL
The Xtreme Power Assist is engineered to bring the smooth, easy control of electric power-assisted steering to a wide of popular boats and
range
www.dexteraxle.com
14 NATIONAL SEPTEMBER 2022 COASTALANGLERMAG.COM • THEANGLERMAG.COM
Being original sometimes means others will try to copy you with inferior imitations, but true experience knows it's never the same.
RECORD CUBERA CAUGHT OFF N.C.
AUTHENTIC
All Dexter actuators are proudly assembled and tested in the USA
An angler from New Jersey caught a North Carolina state record for cubera snapper on Aug. 3. Thomas Madsen caught the 58-pound, 8-ounce fish offshore of Hatteras while fishing with Capt. Tyler Fleetwood and Sea Dream FishingMadsen'sCharters.big fish measured 49.5 inches total length and had a 41-inch girth. He caught it using a Shimano jigging rod, and a Diawa Saltist reel with 80-pound test. It replaces the previous record, which weighed 58 pounds and was caught off Beaufort Inlet in 2016.The IGFA all-tackle world record for Atlantic cubera snapper was caught off Louisiana in June of 2007 by Marion Rose. It weighed 124 pounds 12 ounces. For more information on North Carolina state records, find the State Saltwater Records webpage at deq.nc.gov.
For over 60 years, customers have trusted the innovation & quality designed into every Dexter product. Thoroughly proven in our world-class testing labs, our products are supported by a diversified & well-developed supply chain, strict manufacturing processes & over 350 distribution facilities nationwide. Our history, highly engineered designs, and authentic Dexter parts allow you to spend time on the water instead of working on your boat trailer.
A lot of good reputations are riding on Dexter, let us carry yours.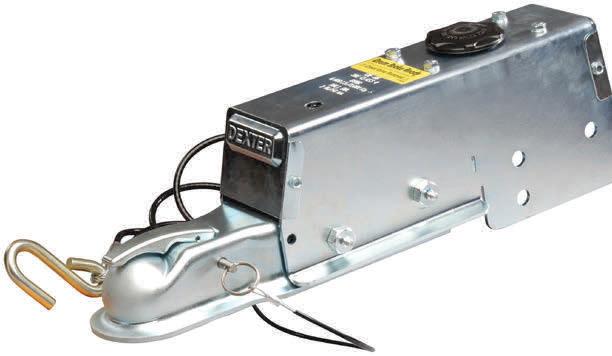 Xanthochromistic fish are orange because the red pigmentation in their skin is replaced by yellow pigmentation.
Enter to win sandals in the month of September by visiting: Coastalanglermag.com / contest Every FRIDAY Through September! A PAIR OF KAIKO OCEAN COLLECTION SANDALS! Choose from 5 different strap variations: Dark Ono, Dark Ahi, Dark Mahi, Fish Camo and K-Bay. All with non-marking soles, perfect for boats! ENTER TO WIN
COASTALANGLERMAG.COM • THEANGLERMAG.COM SEPTEMBER 2022 NATIONAL 15 MAKEOWNYOURICE!BIG TRAYSICE - Makes six 4" cubes - 10 lbs. of Ice per Tray - Last twice as long! - No more plastic bags - Save money by easily reusing bigice.com ANGLER CATCHES BRIGHT SMALLIEORANGE
"Until I caught this guy, I didn't even know [xanthic bass] existed," Chrenko wrote in a Facebook post. "For someone that lives and breathes fishing for smallmouth, this is one I'll remember my entire life… I can only imagine that this little guy had to overcome crazy odds to survive the first couple of years of his life from predation. Being neon-orange would make for a tough life as a small freshwater fish." Chrenko released his orange smallie after taking a few photos. For more weird fish, go to coastalanglermag.com.
This is not someone's escaped goldfish; it's a bright orange smallmouth bass. Angler Josh Chrenko caught the rare genetic anomaly this summer from the Muskegon River in Michigan. Biologists explained that the fish's odd coloration is due to a rare genetic condition called xanthochromism, which— like albinism or leucism—is usually caused by a recessive gene.
Xpress • Alweld • stingrAy • VerAndA • Quest AndAlusiA MArine & powersports(334)inc.427-1428 www.facebook.com/andalusiamarine All kinds of parts and accessories in stock and ready for delivery! Innertubes • Ski's • Wakeboards Ropes • Life jackets Solas and Michigan Wheel Props GreAt service! • Humminbird • Garmin • Lowrance • Minnkota - authorized sales and service center • Rhodan • Certified Full Line Yamaha Dealer 1707 River Falls Street, Andalusia, AL 36421 www.andalusiamarine.com Headquarters For All your Boating needs certified full line YAmAhA deAler!