2023 + DESTINATION + 2024 northern gateway black hills OFFICIAL VISITORS' GUIDE • PROUDLY PRODUCED IN BELLE FOURCHE TO THE
- BEAUTIFUL FO R K AT T H E C E N T E R OF THE NATION -
South Dakota
Make the "CENTER OF THE NATION" your next destination, follow the footsteps of hardy pioneers and the railroads of yore to Belle Fourche (the Beautiful Fork) and take a dive into cowboy lore.
Stroll downtown to admire the beautiful bronze statues of rugged rodeo heroes and the historic post office. Warrior Trail travelers can relax while ambling throughout a myriad of shops, stopping to satisfy a lingering hunger or quench a dusty thirst in a local restaurant or saloon.
Through the "Gateway to the Northern Black Hills," fish for walleye, hike, play, golf, and hunt where the deer and the antelope roam. Take in the Riverwalk, experience Hometown Thursdays with music, arts, and theater, absorb local history at the Tri-State Museum, and even get in on a dinosaur dig.
Make plans to attend the historic Black Hills Roundup & PRCA Rodeo, the "Greatest Show on Dirt." Watch a boisterous parade, take in the fireworks display, and listen to the famous Belle Fourche Cowboy Band.
Experience the best of western hospitality when your destination is Belle Fourche, the Beautiful Fork at the "Center of the Nation."
Photo by Jodie Baxendale
• Endocrinology • Heart & Vascular Care • Laboratory Services • Medical Imaging • Non-Surgical Weight Management • Occupational Therapy • Primary Care • Physical Therapy Belle Fourche Clinic 2200 13th Ave. | Belle Fourche, SD 57717 | 605-723-8970 | www.monument.health 160170_0323 We are honored to provide high-quality health care services to Belle Fourche and the surrounding communities. MONUMENT HEALTH BELLE FOURCHE CLINIC OFFERS A RANGE OF SERVICES TO KEEP YOU AND YOUR FAMILY HEALTHY
Bobbi Thuen M.D.
Megan Dacar CNP
Vanessa Kudlock CNP
Andrea Pedersen CNP
As Mayor of the City of Belle Fourche, I would like to welcome you.
Belle Fourche has something unique for everyone. Our city is rich in western history and culture. Make a stop at the Tri-State Museum or take a photo at the Center of the Nation Monument. On the riverwalk enjoy nature and a breathtaking state-flag display. We are the proud home of the Black Hills Roundup, the event that is the anchor of one of the largest Fourth of July celebrations in South Dakota. Another unique stop is the Rec Center; it offers
indoor swimming, recreational courts, and weight rooms.
While you are here, enjoy fantastic lodging, great shopping throughout town, and our historic main street. The citizens of Belle Fourche are some of the nicest people you will meet. As the Northern Gateway to the Black Hills, you may come to our city as a stranger, but you will leave as a friend. I personally want to thank you for spending some time with us.
• Randy Schmidt • Mayor, City of Belle Fourche
PUBLISHED BY THE BELLE FOURCHE BEACON
DOUG COLE | DOUG@BELLEFOURCHEBEACON.COM
PROJECT MANAGER
BRIANNE BONNET
SENIOR CONTRIBUTING AUTHOR
JESSICA CASTEEL
DESIGN AND LAYOUT
BAILEY SADOWSKY, SHADOW SKY CREATIVE CO.
HISTORIAN CONSULTANTS
MARY BUCHHOLZ
JADA UDAGER
ADVERTISING
BRIANNE BONNET
EDITORS
MEG ENGLISH
NANCY COLE
MICHELLE EVANS
PRINTED BY TRI-STATE LIVESTOCK NEWS
PHOTO CONTRIBUTORS
HUNTER ANDERSON
JODIE BAXENDALE
MICHELLE EVANS
TAURIE COLLINS
RACHEL NELSON
BAILEY SADOWSKY
RED ONION MARKETPLACE
BELLE FOURCHE BEACON
BELLE FOURCHE COUNTRY CLUB
BELLE FOURCHE OUTFITTERS
BESLER'S CADILLAC RANCH
SOUTH DAKOTA DEPARTMENT OF TOURISM
TRI-STATE MUSEUM & VISITOR CENTER
CONTRIBUTING AUTHORS
SHELLY MCCUTCHAN
MARY BUCHHOLZ
COLLEEN BRUNNER
KYLE PHIPPS
Cover image by Hunter Anderson • Photo by Jessica Casteel
WELCOME TO BELLE FOURCHE 2 LITTLE "BIG" TOWN 5 HISTORIC DOWNTOWN & SHOPPING 8 EATS 9 VENUES 11 ECONOMIC DEVELOPMENT 12 CHAMBER OF COMMERCE 14 TRI-STATE MUSEUM 17 WARRIOR TRAIL 18 WEATHER HAT CO.. 19 WALK OF HISTORY TOURS 20 HOMETOWN THURSDAY NIGHTS 22 RIVERFEST 23 CHRISTMAS MAGIC 24 SIGNATURE EVENTS 26 CITY MAP 28 EVENT CALENDAR 30 BLACK HILLS ROUND UP 32 4TH OF JULY 34 COWBOY BAND 36 TRI-STATE LIVESTOCK NEWS 38 FARMERS MARKET 41 IMPORTANCE OF WOOL 42 OUTDOOR RECREATION 44 BF COUNTRY CLUB 46 PARKS & RECREATION 49 RIVERWALK 50 RECREATION CENTER ....................................... 53 CATTLE NATION 54 HISTORY 56 HOMEMADE ICE CREAM 59 AREA EVENTS 61 CONTACTS. ......................................................... 63 LIVE LIKE A LOCAL 64 contents contributers
the historic west intertwines with modern times, Here the sage brush transforms into pines, The prairie meets the Black Hills landscapes - BELLE FOURCHEENTER YOUR NEXT ADVENTURE 3
Here
JACKSONDENTALSD.COM · 605.892.6347 503 JACKSON STREET, BELLE FOURCHE Contact Us Today To Schedule Your Appointment! Inviting · Helpful · Reliable · Passionate Complete Family Dental Care Emergency Care Functional Orthodontics Implant Dentistry Functional Dentistry Sleep Dentistry General Denistry Full Mouth Rehabilitation Dental Surgery TMD Treatment Dentistry Orofacial Pain Myofunctional Therapy
Belle Fourche, South Dakota has a reputation. built on its rich history as a well-known furtrading rendezvous point. The community was nestled at the fork of the Redwater and Belle Fourche Rivers.
Homestead Farmers and ranchers settled the fertile valleys and built communities. They grew food for the miners who came with the gold rush of 1876. The little town was legendary for the huge herds of Texas and Kansas cattle, driven to the area. Belle Fourche was a waystation for the stagecoach line established by Theodore Roosevelt, running between Medora, North Dakota and Deadwood. Another claim to fame for Belle Fourcheis that it is recognized as the geographic center of the United States. The designation was made in 1959 with the admission of Alaska and Hawaii.
Belle Fourche was founded by a Canadian-
American frontiersman, Seth Bullock, a wellknown politician, sheriff, and U.S. Marshal. Bullock was instrumental in founding the city after he came to the Black Hills to sell supplies in Deadwood. When the railroad came to the area, Bullock offered free right-of-way to build the terminal, located near the present-day Belle Fourche Livestock Exchange. Nearly 2,500 carloads of cattle shipped through the area know as the beautiful forks (Belle Fourche) during peak season, making it, at that time, the world's largest livestock shipping point. Belle Fourche became an agriculture center in the Tri-State area of South Dakota, Montana, and Wyoming, and remains so today. This little town's legacy still serves as a large trade area for wool, cattle, sheep, and bentonite.
Most travelers journey through Belle Fourche
Continued on next page...
• STORY BY COLLEEN BRUNNER •
• PHOTOS FROM TRI-STATE MUSEUM & VISITOR CENTER •
One of the oldest photos of Belle Fourche.
Calves On The Prairie
Belle Fourche Train Station
5
Manufacturers of RESEARCH-BACKED LIVESTOCK SUPPLEMENTS since 1997. (888) 571-3421 | newgensupplements.com 11094 US Business 212, Belle Fourche, SD 57717 | Trademarks: New Generation Supplements. © 2023
will travel on Trans-Canada Highway 85 alongside the Tri-State Museum and Visitor Center, home to the "Buckskin"
Johnny Spaulding Cabin. A valuable detour to the museum can quickly become an all-day excursion.
The museum was founded in 1955 with a donation from Mrs. Roy Williams, to accommodate a substantial western collection. At home in its new location along Highway 85, the museum continued to grow and now houses a comprehensive collection of historic displays. It documents the rich history of the town of Belle Fourche and the surrounding Tri-State area. Including the story of Tipperary, the legendary bucking horse, from the Black Hills Roundup. The museum houses local historical archives. One exhibit tells the story of the Great Butte County Bank Robbery, starring the Sundance Kid and the Hole-in-the-Wall Gang. Another exhibit houses a large military display riddled with artifacts from the Civil War to World War II.
Learn more about Belle Fourche's history on page 58.
Dakota Pure Bu alo
Hillcrest Meats
Corey's Salmon
Kimball Popcorn Balls
Cox Sweet Corn Black Hills Honey
Ol' West BBQ Sauce
Remedy Brewing
Crow Peak Brewing
Sawyer Brewing
Rushmore Brewing
Lueders
Rustic Rolling Pin Carmel Rolls
Pietz's Kuchen Kitchen & Pizza
Owl Creek Jams, Jellies, & Eggs
Valiant Vineyards
Woonsocket Melons
AJ Farms Fresh Eggs
Wooden Shoe Cheese
• ADVERTISE IN THE STURGIS & FOOTHILLS MONTHLIES 523 GRANT ST - BELLE FOURCHE, SD 605.892.4540 EXPIRES12/31/2022 Like us on Facebook! @sandcreekprintingbelle Any purchase $25.00 or more when you show this ad at time of purchase YOUR FRIENDLY, LOCALLY OWNED NEIGHBORHOOD GROCER SOUTH DAKOTAN 40 5TH AVE, BELLE FOURCHE MADE PRODUCE ENJOY April Johnson's Fresh Dill Dimock Cheese & Butter
BBQ & Mustared
Gold Mustard & Jam
Brewing & Wine
Seeds & Flaxseed Wild Dutchman Sunflower Seeds Wooden Knife Indian Fry Bread
Photo of Tippery & Tippery's Last Ride
Honke's
Dakota
Firehouse
Purity
Own-Made
Bratwurst
7
DHISTORIC BUSINESS DISTRICT STATE ST. & BELLE FOURCHE SHOPPING GUIDE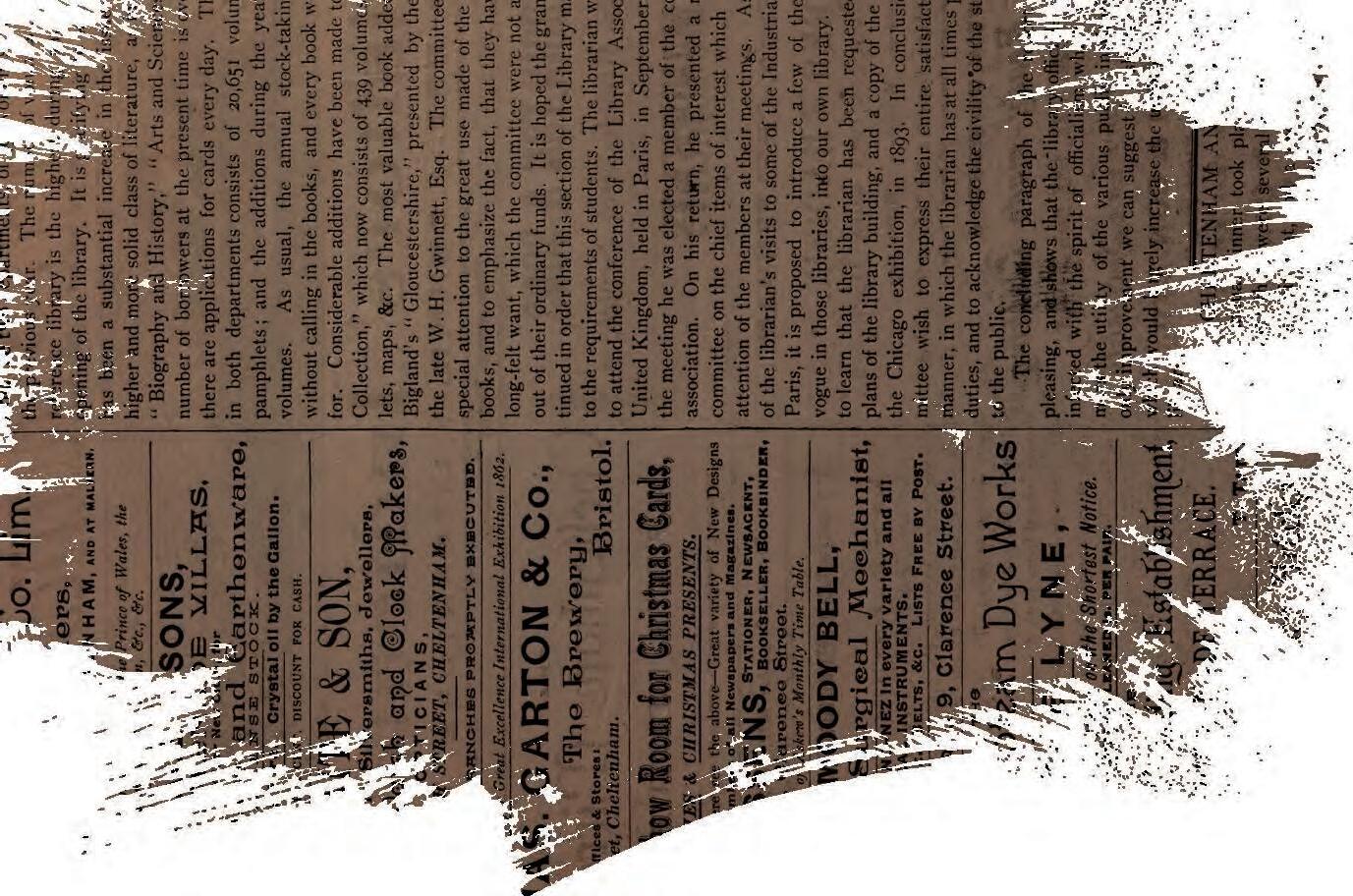 Our downtown district has evolved from its rough and tumble 1800s saloon days to a historical treasure filled with retail shops, antiques, art, western wear, boutiques, eateries, and several watering holes. Downtown Belle Fourche is part of the National Register's Historic Business District. When you are exploring State Street, make sure to ask local shop owners about the history of their buildings.
The city of the "beautiful forks" shopping experience doesn't end downtown. With over 230 businesses, we have all the supplies and luxuries a traveler could need. Take the time to explore our unique retail shops.
MORE SHOPPING
Spend a day shopping Belle Fourche. The Tri-State Museum Gift Shop inside the Muesum. Prairie Hills Pharmacy at it's new location on State Street offers their drive-through service and has a well-curated local artisans and gift items.
Office Emporium & Gone-To-Pieces Quilt Shop housed in the same building. They offer office supplies, UPS/FedEx shipping, printing services, fabric, gifts, and more. Across the way The Bakery Fabrics has an extensive fabric collection for seasoned quilters and sewing enthusiasts. Print Mark-et is your full-service print shop with office supplies.
The two florists offer gift selections and gorgeous blooms. Find both downtown on your visit.
STORES/MARKETS
ANTIQUE
LOVE THAT SHOPPE ...................................... 515 State St. TRISTAN'S NEW & USED ................................ 607 State St. REDWATER MARKET 839 State St. • OFF STATE STREET • SATURDAYS ON STATE 1401 5th Ave WESTERN WEAR & UNIQUE SHOPS PETE'S CLOTHING & HODGES BOOTERY 500 State St. COWBOYS TOO! 506 State St. DENIM & OPAL ............................................... 518 State St. THE OLIVE BRANCH ...................................... 501 State St. LIFESTYLES LADIES' FASHION ...................... 502 State St. PRAIRIE HILLS PHARMACY ........................... 600 State St. REBEL ROSE BOUTIQUE 615 State St. • OFF STATE STREET • THE ROSE BOUTIQUE 1825 5th Ave THE WILD BLUEBELL 723 7th Ave BELLE BOUTIQUE & SALON 520 5th Ave WEATHER HAT CO. 519 Grant St.
Photo by Hunter Anderson
8
Enjoy all Belle Fourche has to offer. Many local eateries source fresh ingredients straight from our area. Slide into the booth with a cold beverage, and take your pick of a grilled to perfection burger or steak at one of our bars or restaurants in town, like The Branding Iron Steakhouse, Crossroads, or Black Hills Diner. Maybe you're looking for more spice, and a little kick to the palette? You'll find that Rancho Los Agaves is a welcoming, colorful
COFFEE & EATS
atmosphere with Mexican food that deserves an award of its own. Additionally, our local community is fortunate enough to have several unique coffee shops rich with rural hospitality. You'll be sure to have a serendipitous encounter at one of Belle Fourche's mouth- watering bakeries. Anke's bakery offers freshly baked German breads and pastries. Down the main drag, The Leaky Pot Cafe satisfies your savory and sweet cravings with selection of tasty treats.
EAT ERY