2022 CCM Board of Directors
President Luke A. Bronin
Mayor of Hartford
1st Vice President Thomas Dunn
Mayor of Wolcott
2nd Vice President Laura Hoydick, Mayor of Stratford
DIRECTORS
• Jason Bowsza
First Selectman of East Windsor
• Mary Calorio
Town Manager of Killingly
• Fred Camillo
First Selectman of Greenwich
• Elinor Carbone
Mayor of Torrington
• Paula Cofrancesco
First Selectman of Bethany
• Justin Elicker
Mayor of New Haven
• John A. Elsesser
Town Manager of Coventry
• Carl P. Fortuna, Jr.
First Selectman of Old Saybrook
• Laura Francis
First Selectman of Durham
• Joseph P. Ganim
Mayor of Bridgeport
• Matthew Hoey
First Selectman of Guilford
• Matthew S. Knickerbocker
Town Administrator of Wilton
• Rudolph P. Marconi
First Selectman of Ridgefield
• W. Kurt Miller
Chief Fiscal Officer of Ansonia
• Edmond V. Mone
First Selectman of Thomaston
• Maureen Nicholson
First Selectman of Pomfret
• Michael Passero
Mayor of New London
• Brandon Robertson
Town Manager of Avon
• John L. Salomone
City Manager of Norwich
• Caroline Simmons
Mayor of Stamford
• Gerard Smith
First Selectman of Beacon Falls
• Erin E. Stewart
Mayor of New Britain
• Mark B. Walter
Town Administrator of Columbia
PAST PRESIDENTS
• Michael Freda
First Selectman of North Haven
• Neil O'Leary
Mayor of Waterbury
• Herbert Rosenthal
Former First Selectman of Newtown
2
3 Table of Contents Welcome..................................................................................... 4 Executive 6 Public Policy & Advocacy .................................................. 8 Communications & Member Relations ........................ 10 Municipal Resource and Service Center 12 Administrative Services ........................................................ 15 Human Resources ................................................................... 15 Finance ........................................................................................ 16 Information Technology Services .................................... 18 CIRMA ........................................................................................... 19
Welcome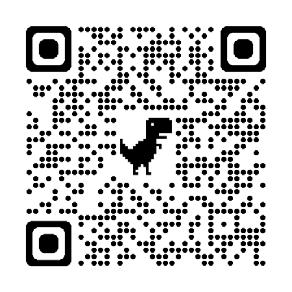 2022 is the year that Connecticut's town and cities started getting back to the future.
What do we mean by that? When everything stopped in March of 2020 to concentrate on responding to the COVID-19 pandemic in the ever-present now there was no room to dream about the future when efforts were placed on building testing sites, distributing personal protective equipment, and educating the public on the efficacy of vaccines.
In these efforts, Connecticut municipalities made our state one of the most successful in responding to the pandemic.
Though we can't argue that the pandemic is over, that COVID is no longer a threat, this year we felt like we could finally take a breath and start to think about the future of our state again. Between the funds made available through several federal programs - first the CARES Act, then the American Rescue Plan, and finally the Infrastructure Investment and Jobs Act (IIJA) – financial burdens were relieved and municipalities were tasked with coming up with innovative ideas.
So, when we say we're getting back to the future of Connecticut, we mean precisely that. Towns and cities are thinking about what Connecticut is going to look like tomorrow, in five years, ten years, and beyond.
This theme was so important that we made it the theme of our annual CCM Convention held at the Mohegan Sun. Hundreds of municipal officials got together to network and learn through workshops and exhibitors. It was one of our most exciting and successful conventions yet. We premiered our Civility Pledge, an ongoing effort to get members from around the state to do their part to foster respectful, civil engagement in their community and throughout Connecticut.
The success was thanks in large part to the final gubernatorial debate that we held on November 1 in partnership with News Channel 8. The three candidates got on stage in front of an audience of municipal officials to discuss their vision for the state. Each candidate offered a different take on how to best move our state forward, but through their differences and civil discourse, the public was able to hear them respond to issues of concern to them.
Many by now will have noticed a not-so subtle nod to a very popular 1980's time-travel movie. But unlike those characters, the people of Connecticut are definitely going to need roads.
Thanks to the IIJA, those roads as well as bridges and other infrastructure are going to be seeing a major improvement.
CCM has contended that we need to make sure we're looking at the information superhighway as well. Lack of equitable broadband access across all communities was striking during the pandemic, and now is the time to move on that. Students were left behind during periods of remote learning, and we need to make sure that they their families have affordable access to quality, high speed internet. CCM paired with partners in the State to offer a broadband survey that had thousands of respondents who came back with a clear message: It is no longer simply "nice-to-have" but an investment in the future.
4
Mayor Luke Bronin passed the torch after serving two terms as CCM President to his successor Mayor Thomas Dunn
Extending our technological infrastructure throughout Connecticut will not simply close the digital divide. It will open up many more avenues – we need to think about electric vehicles or EVs as the newest technological advancement. Building out EV chargers throughout the state will not just help our state lead the way on this new technology, it will help our state decrease emissions and become more sustainable.
Of course, a main focus we are bringing with us into the next year is our work on education. For years we have argued that the state needs to help towns and cities maintain one of the best education systems in the country, ensure that every child has equitable access to that education, and make sure that teachers know that they are appreciated for all that they do.
The future is something that we are simply excited about. Sometimes it feels like the future is a long way away and here right now. Sometimes in municipal governance
DRS Commissioner Mark Boughton
"The great thing about the CCM convention it's an opportunity for you to interact with other Chief elected officials vendors as well as officials from the state and other parts of public policy Arena so you can share ideas and work together in a collaborative fashion."
you have to be planning for what's going to happen in 10 years and also what's going to happen over the next couple of days.
So let's dream big. Here at CCM we're planning for the future, which you will surely read about in the next sections. But we're always asking what we can do for you, our members, today.
Luke Bronin, Mayor of Hartford and 2021 CCM President Joe DeLong, Executive Director and CEO of CCM
5 Watch the interview:
Joe DeLong, Executive Director and CEO • jdelong@ccm-ct.org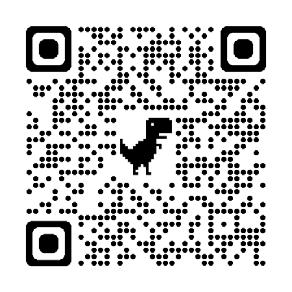 Ron Thomas, Deputy Director • rthomas@ccm-ct.org
Last year we said that we're going to look back in a few years and say that 2021 was the year we were able to break some of our steady habits. Well, CCM doesn't make any claims to being able to predict the future, but we'd be lying if we didn't say we hit that nail on the head.
In Hartford Mayor Luke Bronin's second and final year as CCM President, we began walking down a path of our own creation. Thanks to his and the entire board's leadership, we traversed the difficult portions of the COVID pandemic and are coming out the other side ready for the future. As Wolcott Mayor Tom Dunn takes the lead on this journey, we are in the hands of a veteran municipal official who will helm the organization in the coming year.
In the past year, CCM's brand has steadfastly risen. We are cited as experts in all manner of municipal issue, called upon by the State and local media to correct the record, give a statement, or even for advice on how to best move forward on an issue. But more so, we wanted to start speaking directly to a public Why is this important? We have yet to tap the true potential of the public as allies in municipal issues. When we say we want to lower property tax burdens, it is for them that we do it. So it stands to reason that they would have a vested interest in these matters.
You might have seen these initiatives begun already. Many will be discussed further later in the report, but just look at our Candidate Bulletins that garnered so much interest in the press or Representation Matters where folks who otherwise wouldn't have any doors open to them said they were interested in local politics. These reception programs like these receive show that we are on the right path.
The public aren't our only key partners. In tackling education issues this year, we partnered with some great organizations and people on some of the most important issues we've ever tackled. From the beginning of the year on, we advocated hard for Governor Lamont and state legislators to assist with HVAC repairs in our public schools and saw success. We came together with the Connecticut Association of Public-School Superintendents (CAPSS), the Connecticut Association of Boards of Education (CABE), the Connecticut Council of Small Towns (COST), and Faith Acts for Education to advocate for a myriad of issues including accelerating the Education Cost Sharing Grant and fully funding the Special Education Excess Cost Grant. Children are our future, and we are going to keep fighting for better funding for our schools.
But what goes on in those schools is just as important for us as how they get funded. In one of our most important partnerships over all of 2022, we were able to host the Sheer Will speaking tour with Dalio Education. Will Kirkaldy did a whirlwind tour across the state, giving inspirational speeches to children in underserved areas about the importance of perseverance. His journey from near-NBA great to car crash victim and losing a leg to educator himself was clearly awe-inspiring for children, who after listening intently, showered him with questions on his life's journey.
We're all walking down a road to the future. And unfortunately, roads do need to be repaired sometimes. So CCM has invested time and resources into helping towns and cities with the Infrastructure Investment and Jobs Act (IIJA). Through workshops, advocacy, research, and communications, everyone on the CCM staff is working on helping our members invest in the future.
6
Our convention was the most highly attended convention in years. And after the COVID, we weren't sure that it would look this good this quick. But you were all ready to get back out there, to see your peers, get into the exhibit hall, and learn from our workshops. And also, of course, the final Gubernatorial Debate that we held in partnership with News Channel 8. All three candidates were able to express their vision for the future of our state. I think it speaks well for our team that we united in presenting our convention under the banner of "Getting Back to the Future of Connecticut."
There we rolled out our Civility Pledge –and since then dozens of officials from around the state have vowed to do their part to help foster respectful, civil engagement in their community and throughout Connecticut. Each and every signee had to think about the future and how they were going to handle interactions and the act of public representation. And we are happy that our members are putting their best foot forwards like we knew they would.
Representation is important to us. The 2022 Representation Matters was an incredible success in providing communities of color with key testimony from individuals like Rep. Jahana Hayes and State Attorney General William Tong. In the future, Connecticut will continue to diversify. And everyone deserves a seat at the table. Making sure that folks who are interested in public service have access to resources and are shown the doors to success in local government.
It is one of the highest callings in America. Our teachers, firefighters, police, our registrars and town planners, Mayors, First Selectmen and Town Managers all responded to local service to help make their community a better place. We are all here because we are optimistic that that brighter future is possible.
7
Public Policy and Advocacy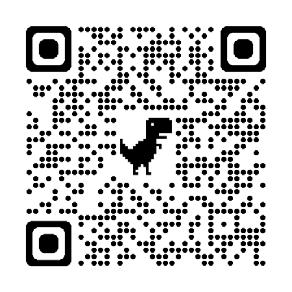 Brian O'Connor, Director of Public Policy • boconnor@ccm-ct.org
Although the legislative session was a short one, that didn't stop the General Assembly from thinking about the future of our state. Our Public Policy and Advocacy team was there to make sure that municipalities were accounted for. Whether righting the wrongs of the past with Opioid Settlement Funds or ensuring that the Children of our public schools had good clean air, this year's bills were common sense measures important to our organization.
For Schools, we were able to help municipalities and their boards of education get access to $75 million in funding for school HVAC upgrades. This is a good start in recognizing the problem, and HVAC projects will now be eligible under the school construction grant program. As always, there is more work to be done, and working groups have been established to study and make recommendations on things like optimal temperature and humidity levels. Children are our future, and we will contin-
Stonington First Selectman
Danielle Chesebrough
The great thing about the CCM convention it's an opportunity for you to interact with other Chief elected officials vendors as well as officials from the state and other parts of public policy Arena so you can share ideas and work together in a collaborative fashion
ue to work in their best interests.
Additionally, PA21- placed the Excess Cost Grant for Special Education formula into tiers similar to the revised PILOT. Current law reimburses municipalities at 66%, while in the future, towns will be reimbursed at 70, 73, or 76.25% depending on which tier their town or city is placed in.
The Opioid Settlement Funds are going to be an important resource to help our towns and cities recover from this opioid epidemic. PA21- will create an advisory committee responsible for creating proposals to address opioid abuse prevention, treatment, and recovery strategies. This committee will have a 32-member board, half of which represent municipalities, including a municipal co-chair. As these funds are utilized, we can begin to move on from this dark chapter towards a healthier state.
Other important bills included those that made changes to Solid Waste Manage-
8 Watch the interview:
ment and Shared Clean Energy that will help create new standards for crucial projects. Police departments can now be accredited by POST rather than CALEA, allowing for more flexibility to comply with the Police Accountability Bill.
And thanks to CCM's lobbying efforts, we were successful in creating a Cancer Presumption bill that avoided harm to municipalities. In its original form, PA 22-139 would have imposed crippling costs through a change in worker's compensations claims for firefighters. After working with key stakeholders, the bill was amended, maintaining the integrity of the Cancer Relief Fund. Furthermore, SB 212 was rejected after CCM successfully argued that this unfunded mandate would prohibit municipalities from collectively bargaining pension offsets, which is current practice.
30 GOOD BILLS PASSED
After session was over, Policy staff convened working groups within CCM with an eye towards our advocacy outside of the Capitol. For the first time in several years, we took a look at our Candidate Bulletins. Traditionally aimed at candidates for statewide office, these bulletins would be long and in-depth looks at some of the areas most important to you, our members.
But topics like school funding, property tax, and infrastructure aren't just important to towns and cities, they're important to everyone. That's why created a new bulletin, one that was easier to read, incorporated more graphs, and added a video element where key members explained why these issues were important. Feedback has already been extremely positive, and we look forward to utilizing these bulletins and videos more during session and in the future.
25
BAD BILLS STOPPED
CCM submitted approximately 112 peices of testimony at the General Assembly in 2022, resulting in the passage of 30 bills that are good for our members, it also helped stop the passage of 25 bills that would have been bad for our towns & cities.
9
Kevin Maloney, Director of Communications & Member Relations • kmaloney@ccm-ct.org
The future is unwritten – it seems obvious to say that we don't know what's going to happen until it happens. But someone does have to write this all down eventually, to give first-person accounts, and even sometimes try a hand at guessing what the future will hold. CCM's communications and Member Relations department gave voice to the municipalities in 2022, and thanks to new investments, we're often putting a face to go with that voice.
Looking back, 2022 might be seen as the year that CCM decided that video was an investment worth making. While in years prior, video components were seen as one-off projects like CCM Chats or as a component of the podcast, but over time the success made video integral to our output.
You saw us go live from the 2022 Convention, you saw videos produced in collaboration with our policy team for our Candidate Bulletins, but you haven't seen the work that we're going to be capable of in 2023 as the Communications team put together state of the art A/V units for both in-office and travel video recording.
We didn't eschew traditional media. CT&C is as strong as ever, and being read by more folks than ever thanks to last years improvement in email capabilities. With advertising on an upswing, we are getting more folks interested in getting out in front our crucial audience – the municipal official. And we hope this is the beginning of a virtuous cycle that will continue through next year.
As always, CCM placed key items and op-eds in our local outlets in order to reach a key audience – The Public. We need regular citizens to know about key local issues like the need for HVAC repairs in schools. Through press releases, op-eds, and social media posts, we made sure that issue was front and center, forcing our State-level government to re-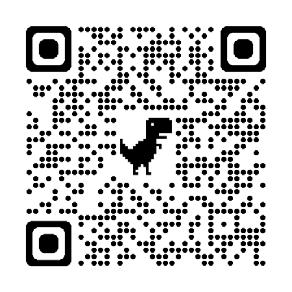 10
The Municipal Voice was live from the State Capitol for opening day of the Legislative session. We spoke with State and Local leaders about issues concerning CT.
East Windsor First Selectman Jason Bowsza
"The resources that CCM brings helps make sure that Municipal leaders are making decisions based on the most current knowledge that is out there that we're exchanging ideas amongst each other and that we're trying to tackle new ideas in ways that are easy to understand."
spond. And while ultimately, more work needs to be done, this strategy allowed us to get your voice front and center. While clean air is a necessity in those schools, so is optimism and integrity. The CCM Communications team was a proud collaborator on the Sheer Will speaking tour with Will Kirkaldy, who was able to talk to thousands of children in underserved communities about what it meant to persevere. It was a highlight of the year to see children respond so positively to his speech, and for those that weren't there, yes, we took a video of it.
But most importantly, we kept in touch with you. Through new committees in the office, the communications team was able to increase communication internally, meaning that we are more responsive to change than ever. We are renewing our branding and looking forward to the CCM of tomorrow. CEOs and others saw inklings of that in our yearly Town Liaison program with new documents that put CCM's best foot forward.
youtube.com/@CCM
CCM Youtube 2023
• New Viewers
• New Subscribers
11
Watch the interview:
Municipal Resource and Service Center
George Rafael, Director, MRSC • grafael@ccm-ct.org
CCM's Municipal Resource and Service Center (MRSC) is a one-stop shop for a range of resources and services that benefit local government. These include education, research, networking, and money-saving opportunities. MRSC also manages CCM's membership database, website, and social media accounts.
Education
Because our workshops are so popular, it's no surprise that this year's Certified Connecticut Municipal Official (CCMO) Program had 41 municipal officials graduate at our annual convention. With direction from Trinity College, the CCMO program is the only program that offers comprehensive professional development for municipal officials.
We continued to hold regular webinars in 2022. This year we held more than 30 webinars. Sessions ranged from traditional topics such as customer service, time management, and records management, to topics that arose throughout the year such as the technology foundation needed to comply with the new police accountabili-
Columbia Town Administrator Mark Walter
ty law and leading public meetings in contentious times, where we partnered with CABE. Additionally, we launched a CCM Services webinar series, where we bring in partner organizations to explain the benefits of utilizing CCM's programs and services. We continued to hold CARES: in Action sessions, the latest held on inclusive service delivery, as part of the Convention.
Members continue to access session recordings and material on our website at their convenience.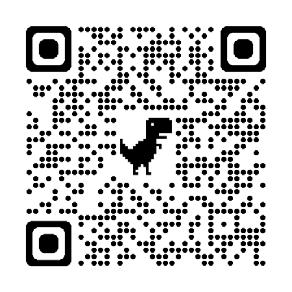 Research and Information
The research staff responded to more than 400 information requests from municipal officials, including questions on cannabis legalization, employee policies, and municipal government best practices. In addition, staff produced various resource documents on a wide range of topics. These included further guidance on ongoing Covid-19 responses and how municipalities were using ARPA funds, as well as a survey on building and land-use fees.
Watch the interview:
"A big benefit of CCM is the ability to do research for the towns and to advocate for us with our legislators and to bring us up-to-date information so I can keep my boards and commissions apprised of what's happening"
12
Certified Connecticut Municipal Official Graduates
MRSC staff worked closely with CCM Advocacy staff to provide up-to-date state budget information during the General Assembly session. Aside from analyzing the various budget proposals, staff reviewed legislation for fiscal and administrative impacts on municipalities. Staff also works closely with the Government Finance Officers Association to keep members apprised of issues impacting municipal finance.
The Municipal Salary Survey offers salary and benefit information on more than 40 municipal positions. Towns and cities have come to rely on this critical information as they fill vacancies and engage in labor negotiations.
The Municipal Labor Relations Data Reporter is the only publication of its kind in Connecticut. This monthly report consists of an up-to-date account of all binding in-
Bethany First Selectman Paula Cofrancesco
terest arbitration awards, recent contract settlements and changes, ability-to-pay information, economic data, and the latest development in labor and employment law.
CCM's Municipal Employee Relations Act (MERA) Manual, is updated annually and a must-have reference tool for municipal labor relations. Beginning with the law's enactment in 1965, it interprets the Municipal Employee Labor Relations Act from origin, development, and current status of every important topic.
Events
We once again partnered with The Campaign School at Yale to hold Representation Matters: Are You Ready to Run for State Office? The two-day virtual training encouraged people of color to run for state office in Connecticut. This second session had
13
Watch the interview:
"The CCMO program gave me the opportunity to learn at a quicker pace and just get a little bit more of a comfort level with everything that's involved with being a municipal leader"
about 45 graduates, with attendees from as far away as FL, MI, NY, NJ, PA, TX, and VA.
The 2022 Convention remained an in-person event, where we got Back to CT's Future. It brought together hundreds of local government officials and more than 130 companies and organizations for one and a half days of educational workshops and networking opportunities. This year we held in person topical roundtable discussions for the first time. In addition, we were proud to host with WTNH the final gubernatorial debate before the election.
Many of the exhibitors at the Convention were Municipal Business Associates (MBAs) — businesses interested in preserving and investing in Connecticut towns and cities. Even though 2022 continued to be a difficult year, there were 57 MBAs who partnered with us throughout the year. In June of 2022, we held our first annual MBA appreciation event which was a great success.
Programs and Services
MRSC added two new programs to CCM Energy, renewable energy procurement and electric vehicle (EV) charging, with our partner Titan Energy, It also created a new agreement with its long-time partner Energia regarding energy performance contracting.
Our Municipal Consulting Service (MCS) offers opportunities for municipal officials to quickly onboard experienced individuals in a variety of capacities. Our Executive Search program offers very competitive pricing and can simplify the time-consuming process of executive recruitment.
Our wide array of offerings allows municipalities of all sizes to choose what services are right for them.
The Municipal Job Board advertised hundreds of municipal job openings and RFP/ Qs for municipalities in 2022. This included jobs of all levels all across the state, and even throughout New England. Through the new dashboard, members continue to post positions on their own! Our Prescription Discount Card Program was once again one of our most popular services, giving residents of 141 municipalities access to prescription savings.
MRSC continued to provide administrative services to the Connecticut Association of Municipal Attorneys (CAMA) and the Connecticut Economic Development Association (CEDAS).
CCM's social media accounts continue to grow with more than 1,100 followers on Instagram and 1,900 followers on the main CCM Twitter account.
East
Hartford Mayor Mike Walsh
14
Watch the interview:
"Ultimately when the budget comes together, guys like George Rafael at CCM help us figure it out so that we're delivering the most accurate current data at the lowest cost"
Quanette Kirby, Director of Administration • qkirby@ccm-ct.org
Administrative Services – Throughout 2022, the Administrative Services team provided a wide variety of support services to CCM/CIRMA. These services included: printing and mailing; facilities/property management; fleet; procurement; event support; reception and clerical support. The team printed and mailed publications to members. Publications included: CT&C; Innovative Ideas; Directory of Products and Services; MERA manuals, etc.
They also helped members to save money by providing deeply discounted printing services. Examples of these jobs include: business cards; envelopes; postcard mailings; banners; yard signs; annual reports; brochures; flyers; books; binders; forms; directories; etc. This year they invested in some new equipment to help keep pace with increase in member orders. A new envelope printer is now producing a wide variety of high-quality custom envelopes. We also expect to take delivery of a new production printer in the spring, so that we can continue to deliver the highest quality printed materials to our members.
Human Resources
Faith Brooks, Director of Human Resources • fbrooks@ccm-ct.org
CCM has 120 employees and over 43% of the staff have been with the organization for more than 10 years.  For the fifth year in a row, CCM has been able to maintain the costs of our benefits while continually providing quality coverages for all employees although costs continue to increase substantially for employers across the country (an average 12%-19% annually) and through our medical incentive program we recognized premium savings of over $278,000.  To ensure that CCM continues to remain competitive in today's hiring market we are in the process of analyzing our total compensation and performance management programs.
CCM offices opened at 100% capacity this year and welcomed 16 new employees.  The Hybrid Remote Work Program has added
value to CCM employees, including added convenience, increased flexibility and productivity, and overall quality of life. CCM continues to be committed to enhancing the overall work environment for our employees.
Last year the internal Inclusion Committee began the work of creating an internal survey to understand how our employees view diversity, equity and inclusion.  The results of that survey led to the creation of the Diversity Equity and Inclusion Officer.  This part-time position is responsible the operations and support of programs designed to foster a diverse workforce and cultivate an inclusive environment.  The position will also offer Diversity Equity and Inclusion program support to the CCM membership.
15
176 print orders were completed in 2022, a increase from 2021
Finance
Andrea Farrell, Budget Director • afarrell@ccm-ct.org
CCM's Financial Achievements Over Past 7 Years -- Substantial Asset Growth of 55% $6.0 Million
over the last 7 years
20152016201720182019202020212022
16
0 2,000,000 4,000,000 6,000,000 8,000,000 10,000,000 12,000,000 14,000,000 16,000,000 18,000,000 20,000,000
ASSETS -2,000,000 0 2,000,000 4,000,000 6,000,000 8,000,000 10,000,000 12,000,000 14,000,000
Steady Increase in Members' Equity of 45% $4.0 Million over the last 7 years EQUITY
20152016201720182019202020212022 MEMBERS'
CCM's Financial Acheivements Over Past 6 Years
Connecticut Conference of Municipalities
17
Financial Statements 2018-19 ASSETS 2019 2018 Cash & Receivables $2,989,451 $1,727,832 Property & Equipment 2,844,207 1,413,126 Investments 10,604,716 10,594,136 TOTAL ASSETS $16,438,374 $13,735,094 LIABILITIES Current Liabilities $2,293,106 $2,005,880 Long-Term Liabilities 2,031,592 438,383 TOTAL LIABILITIES $4,324,698 $2,444,263 MEMBERS EQUITY 12113676 11290831 TOTAL LIABILITIES & MEMBERS EQUITY $16,438,374 $13,735,094 REVENUES Municipal Service Fess & Program Income $18,961,625 $18,050,855 Investment Income 610,185 412,786 TOTAL REVENUES $19,571,810 $18,463,641 EXPENSES Program Services 15535192 13777906 Supporting Services 3213773 4431996 TOTAL EXPENSES 18748965 18209902 EXCESS OF REVENUES OVER EXPENSES $822,845 $253,739 Auditors, Simione, Macca & Larrow
Joseph DeLuise, Director of Information Technology Services • jdeluise@ccm-ct.org
CCM continues to excel in a work-fromhome model as the infrastructure was built with remote working capabilities in mind thus allowing employees to transition from work-from-home and back again seamlessly.
The ITS department this year completed the final phase of their MFA roll-out to now include every CCM-CIRMA accessible data resource and application. Regardless of data sensitivity and regardless of whether a resource or application is hosted by a third-party (Euclid, AWS etc..) or "on-premise" / self-hosted, it is now protected by MFA when not accessed from within the office.
The ITS Department this year also completed a full replacement of the Enterprise Phone system and also replaced the instant messaging and video conferencing facilities in use at CCM/CIRMA as well. The ITS department installed a unified communications system called Webex One. This suite of services converges telephony, messaging, meeting and video conferencing into a single application which is seamlessly accessed via desktop or Mobile App, in the office or remotely, thereby facilitating much more dynamic and robust communications between staff members regardless of their geography. This replaces the Cisco Telephone system in place prior, our legacy messaging application as well as the scattering of applications first introduced during the pandemic to support business operations. Introduction of this system will
allow the organization to realize substantial cost savings over the prior self-hosted and owned PRI phone model while simultaneously providing much more robust tools, capabilities and resources for our staff to both collaborate as well as deliver our services to members more effectively and efficiently.
The ITS department also completed an upgrade to our internal network fabric infrastructure to allow greater speed and throughput both within our LAN and into our WAN. This was one of the final tasks needed to be performed to allow the ITS department to implement an upgrade to our Disaster Recovery Facility. The goal is to reduce the RPO of our Disaster Recovery from 20 minutes to 1 minute and bring our RTO from 10 hours to less than 1. The ITS Department's goal is to have this project completed within the 3rd quarter of 2023.
Following the ITS' latest Security Audit (December 2022), the CCM-CIRMA IT Infrastructure was awarded a "B" rating which is a level that less than 5% of this auditing Companies' clients achieve. The median grade rating in the standard client population is a "D".
18
David Demchak, President and Chief Executive Officer • ddemchak@ccm-ct.org
It goes without saying that our assumptive worldviews are forever changed. Yet, as a community, we have found new ways to connect, empathize, and serve. Over the past year, we demonstrated unwavering care, focus, and commitment while doing all we could to push back against challenges and hold fast to the belief that we will emerge from these difficult times as a community. A community that refused to shrink in the face of adversity. A resilient community that is stronger than ever.
The last year has awakened our sense of collective resiliency, and, more importantly, the importance of community and partnership has never been more punctuated. When you combine the power of a shared community, aligned mission and values, and mutual goals, the results are limitless. The force that is the CIRMA community cannot be understated or replicated and will continue to set us miles apart from
our competitors. Because of the sustained commitment and dedication demonstrated by our community of employees, members, board members, committee volunteers, and business partners, CIRMA is better positioned than ever before.
I want to extend my sincere gratitude and heartfelt appreciation to our community of employees, members, board members, committee volunteers, and business partners. I believe that together, we have collectively redefined the meanings behind resiliency, dedication, service, and empathy. Our ability to transform adversity into opportunity while performing at tremendous levels leaves me excited to see what we will accomplish together throughout the next year—because if community wins the day, the day is ours.
19
CCM is the state's largest, nonpartisan organization of municipal leaders, representing towns and cities of all sizes from all corners of the state, with 168 member municipalities.
We come together for one common mission - to improve everyday life for every resident of Connecticut. We share best practices and objective research to help our local leaders govern wisely. We advocate at the state level for issues affecting local taxpayers. And we pool our buying power to negotiate more cost effective services for our communities.
CCM is governed by a board of directors that is elected by the member municipalities. Our board represents municipalities of all sizes, leaders of different political parties, and towns/cities across the state. Our board members also serve on a variety of committees that participate in the development of CCM policy and programs.
Federal representation is provided by CCM in conjunction with the National League of Cities. CCM was founded in 1966.
545 Long Wharf Drive, New Haven, CT (203) 498-3000 www.ccm-ct.org