Healthy Living Guide 2 0 2 3 B U C K S C O U N TY
HealthWatch
GOLD-STANDARD CAROTID ARTERY SURGICAL INTERVENTION
their surgical risk status. Not only is TCAR less invasive than surgery, but there is also less chance of heart attack and nerve injury," said Maxim Gluhovsky, MD, St. Mary cardiothoracic surgeon. "Because of its low stroke risk and faster patient recovery, I believe TCAR represents the future of the carotid artery surgical intervention for a significant subset of patients with severe carotid artery stenosis."
Strokes are a significant health concern, with millions of lives affected globally each year. To address carotid artery disease and reduce the risk of future strokes, the providers of St. Mary Cardiothoracic Vascular Surgery Associates at St. Mary Medical Center now offer TransCarotid Artery Revascularization (TCAR) as part of the hospital's comprehensive cardiovascular program. This minimally invasive approach provides a clinically proven solution for patients in need of carotid artery treatment.
Carotid artery disease is characterized by plaque buildup in the arteries that supply oxygen-rich blood to the brain that, if left untreated, can lead to stroke. "TCAR is an important option in the fight against stroke and is now available to all eligible patients, regardless of
EXPERIENCE PENNSWOOD
Imagine a welcoming and vibrant Continuing Care Retirement Community for individuals 65 and older that offers maintenance-free living, financial security and a continuum of healthcare, as well as an abundance of lifelong learning opportunities. For over 40 years, Pennswood Village has been such a community, one that is focused on the well-being of its residents, and guided by Quaker principles of equality, integrity, peace and community. At Pennswood, our residents are able to thrive by living their lives to the fullest, while enjoying the modern amenities, activities and
continued on page 130
One of the unique features of TCAR is its temporary reversal of blood flow during the procedure. This diversion ensures that any small pieces of plaque that may break off are directed away from the brain, reducing the risk of stroke.A stent is then inserted into the artery to stabilize the plaque, minimizing the potential for future strokes.
Previously, the primary treatment option for severe carotid artery disease was carotid endarterectomy (CEA), a surgical procedure that involved removing plaque from the artery. However, CEA carried the risk of complications and left a noticeable scar on the neck. TCAR now offers a less-invasive alternative with promising clinical results. Over 40,000 TCAR procedures have been performed worldwide, demonstrating its efficacy through clinical trials and commercial use.
To learn more about TCAR and vascular services at Trinity Health Mid-Atlantic, visit https://www.trinityhealthma.org/find-a-service-orspecialty/heart-and-vascular/vascular-surgery.
118 B U C K S C O U N T Y M A G . C O M
c ca a r d i a C
a r e m ea n s
on hid behindthe b o b
the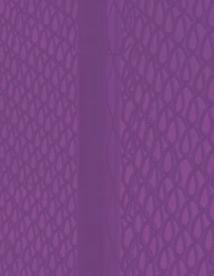 on. onditi ec ut the pers o
e c our care goes beyond just treating yo ng to know you, because knowing yo ms earlier and start treatment faster. I ts and the latest technology you expe
our ou helps t means ect from a national health system with unexpected personalized care.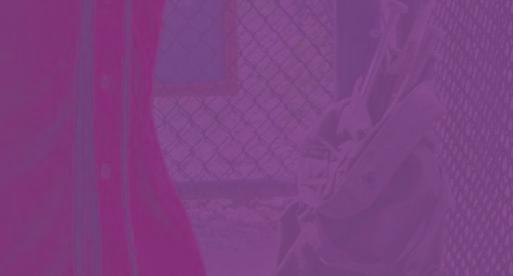 At St. Mary Medical Center, o heart. Part of our job is gettin us to diagnose heart problem the leading cardiac treatment
Learn More
CAPITAL HEALTH MULTI-SPECIALTY AT NEWTOWN II
Capital Health recently opened Capital Health Specialty Practices–Newtown II to provide patients in Bucks County greater access to specialty care providers that offer cardiology, urology, and pelvic health services. This new location at 796 Newtown-Yardley Road, Suite 200, Newtown, PA 18940 is adjacent to Capital Health Primary Care – Newtown and Specialty Practices – Newtown I (at 3 Penns Trail) and shares the same driveway entrance.
Practices at Capital Health Specialty Practices– Newtown II include Capital Health Cardiology Specialists–Newtown, Capital Health Urology Specialists, as well as Capital Health's Center for Incontinence and Pelvic Health. At Capital Health Specialty Practices–Newtown I, patients can make appointments with Capital Health clinicians who specialize in behavioral health, gastroenterology, hematology oncology, pulmonology, breast surgery, colorectal surgery, and vascular surgery.
All practices at these Newtown locations are part of Capital Health Medical Group, a network of more than 500 physicians and providers who offer carefully coordinated primary and specialty care. All Medical Group offices use a shared electronic medical records system, which allows providers to access medical records on secure network, making it convenient for patients to continue their care across our network of primary and specialty care providers. Patients can also manage their health easier using our Capital Health Medical Group patient portal, which allows them to conveniently access information about any of their office visits online.
For more information about Capital Health Specialty Practices—Newtown II, visit capitalhealth.org/newtownii.
EYE CARE THAT PUTS YOU FIRST
Eye Associates of Bucks County (EABC) has been serving the Langhorne area for over 40 years. As a leader in cataract surgery, they use the latest technology and lenses to improve and preserve sight. Their primary goal is to improve each patient's quality of life while making them less dependent on glasses.
A recent patient, Dr. Barbara Shonberg, MD, chose EABC based on her personal experience with sending her own patients to Dr. Pendse for cataract surgery, patient referrals, and the outstanding reputation EABC has in the Langhorne community. When she met with Dr. Pendse, he gave her a wealth of information regarding the procedure (pre and post), recovery, expected results from the surgery, and lens options.
According to Dr. Shonberg, "Dr. Pendse provided all the information to make me comfortable with my choices for the surgery. He was very open and caring while providing key recommendations to help me make the
best decisions." With the guidance of Dr. Pendse, she chose to have cataract surgery on both eyes with a PanOptix multifocal lens, that would improve her near, intermediate, and far-distance vision.
Dr. Shonberg reports that throughout the experience, she did not feel pressured or rushed, which gave her assurance that the surgery would be successful. Because of the education beforehand, her results were exactly what she expected, and she was pleasantly surprised at the quick recovery time.
The EABC physicians dedicate themselves to protecting, improving, and preserving eye health for each patient. At Eye Associates of Bucks County, Dr. Pendse and his fellow physicians believe that every decision should be informed and personal. If you would like to be involved with making an informed decision about your eye health, call Eye Associates of Bucks County at 833-9216200 or visit www.centerforeyes.com to schedule an appointment.
120 B U C K S C O U N T Y M A G . C O M
HealthWatch
obotic-assisted a r


eatic cancer pancr
e a multi-di Wher
elcome to the fi We oof. all under one r
egion in the r first facility isciplinary
ov collaborate to pr radiologists, onco
e to ocedur hipple pr W
g team of sur .
e and the ide the best car ehabilitati ologists, and r
elcome to We ealth o Capital H h. And or him. best f
S U M M E R 2 0 2 3 121
h f t s o end l ou u w yo ad e h ifh et o g h t t r a e e he o t o t d g ncer, ca
e b h m t i h ment reat t t es .
e li ot car e he g sur o d g '
Become a at capitalhe toda e that. ik of it
the ends of the earth y .org e to mak ealthcancer
s e that' e car on services eons, eattr er to off part o we. so do And
you Because
to
Adaptation
Susan Sandor was sitting under an umbrella by the pool reading when a cascading series of events involving a long leash, a fall and an excruciatingly painful injury caused life changing consequences
By Susan Sandor
Humans have an extraordinary ability to adapt to any situation: small, massive or anywhere in-between. I am here to share my latest round of adaptations, which were all epic for me.
This past Labor Day weekend, I was hosting a pool party for my family. There was food aplenty prepared for munching all day until dinner time. After all, it is the big hurrah—an end of summer thing. Everyone was in the pool on that hot September Sunday. Except me. I was sitting under an umbrella reading, and my sister's dog, Chase, was on a long leash tethered to a nearby post. Unbeknownst to me, my sister decided to give the dog more leeway by lengthening the leash with a neon green tie-out cable that was
thinner than a phone charging wire.
Then the chant from the people in the pool went out for "doodles, doodles." Well, doodles are irresistible three cheese canapes served on baguette rounds topped with tomato. My husband created this snack way back when the now adult nieces were tiny tots. Of course, I was eager to accommodate and jumped from my chair to pop them into the oven. At a split second too late, I saw the neon green cable, which the dog wrapped around the table, between my big toe. I took a flying leap into the air before coming down on the sunbeaten bluestone patio like Humpty Dumpty as everyone looked on in horror.
911 was called as I lay screeching in anguish with my left arm
122 B U C K S C O U N T Y M A G . C O M
RECOVERY
splayed out. The EMTs seemed to take forever to arrive. I guess that when experiencing the most savage pain of a lifetime it could feel like forever. Meanwhile, I was being doused with buckets of pool water as I was being fried on the bluestone in my bathing suit. Getting me on a stretcher and into the ambulance while still crying out in pain my arm could not (would not) bend. With permission, they gave me the maximum dose of fentanyl intravenously, but this opioid did nothing to quell the pain.
In the emergency room, I was still screaming in agony and given morphine and oxycodone. Still no relief. I'm drug sensitive but none of this had any effect. One might think it would knock a person out of her misery but nothing touched the pain or put me to sleep. I was admitted and an orthopedic surgeon visited the following day after reviewing my x-rays and MRI. My shoulder wasn't just fractured, it was shattered. This surgeon was not eager to do the operation. I felt his reluctance and was grateful for his honesty, but my two-day hospitalization had yielded zilch. This gave me the opportunity to meet with a renowned surgeon, a doctor's doctor, who could make no promises given the severity of the injury. He couldn't say for
sure until I was on the operating table if I could be put back together again with pins, screws and rods or if I would need a prothesis. Surgery was scheduled for 11 days after the injury. This meant 11 days of agony.
As I lay crying prior to being taken to surgery, the anesthesiologist asked what my greatest fear was. My response was "more pain!" In addition to general anesthesia the good doctor inserted what is called a nerve block near the surgical site, which made my shoulder and arm completely numb. Reliable sources say that a nerve block may last 24 hours. My anesthesiologist must have been extremely generous with the dosage for which I am grateful in spite of having my arm dangle like dead meat hanging from my shoulder for nearly a week. The pain was bearable although I was still suffering audibly.
The surgeon said my rotator cuff was in shreds and had to be removed. It was simply a worthless piece of anatomy. The doctor performed a complex procedure called a reverse total shoulder replacement. I am left without a rotator cuff, which means that the deltoid muscles need to learn to do the job of what the rotator cuff did. It's a neuromuscular issue. My brain was telling my shoulder and arm to pick up a plate for instance or to reach for a fork but what happened was nothing. The muscles sort of had a deaf ear.
Post-surgery was no picnic. I had a complete loss of independence. A sling was worn day and night for six weeks. A barrage of people descended upon me— visiting nurses, a physical and occupational therapist, and a home health care provider. And my sister and friends came—one who showered and shampooed me in her bathing suit. Others drove me to doctor appointments, the pharmacy, supermarkets
and eventually to outpatient physical therapy three times a week. It took a village of loving friends to get me to where I needed to go and to heal. And for that I am eternally grateful. Adapting to odd routines was a task but I did adapt. Learning to bathe with one arm, eat with one hand, or to scrub a pot took adaptability. Simple tasks like plugging a phone into a charger, zipping a zipper and pulling on pants took strength that I didn't have but the saving grace was adaptability. The new way of doing things was often clownish and ridiculous but successful in a bizarre manner. All forms of life have some degree of adaptability and humans are probably the most adaptive of all species if we rule out the cockroach.
My surgeon recently said I will not regain full mobility or function. And that it will be an entire year before my shoulder and arm feel like they are truly a part of me. Currently it is nine months. With making physical therapy a top priority nearly every day of the week I am determined to see if he is mistaken. Actually, I'm aiming to prove him wrong. A singular goal was to dive into the pool this spring for my daily swim without listing to one side like a dying goldfish in a bowl. If you've ever had a pet goldfish you know what I mean. I am thrilled to say that getting into the water was proof that I was a shark rather than a goldfish!
Four months before my injury, I buried my beloved husband, Herb on what would have been our 35th wedding anniversary. Heck, I will be adapting for a long, long time.v
S U M M E R 2 0 2 3 123
ST LUKE'S GASTROENTEROLOGY IN HARLEYSVILLE
St. Luke's University Health Network recently opened a new office for gastroenterology patients at 142 Clemens Road in Harleysville. "Opening a Harleysville practice was a high priority for us.We have many patients in the community seeking our care and wanted to bring their care closer to home," says Scott Siegfried, St. Luke's University Health Network's (SLUHN) Service Line Administrator of Gastroenterology.
"The St. Luke's Gastroenterology team, regionally comprised of providers, formerly known as Buxmont Gastroenterology, used to have a presence in the Harleysville community. It is important to bring their great care back to the community."
New to the practice is Christopher Hibbard, DO, who is certified in gastroenterology by the American Board of Internal Medicine and specializes in esophageal studies. Dr. Hibbard is the former Director of Esophageal Disease at Einstein Medical Center Philadelphia.
Dr. Hibbard joined St. Luke's because of the Network's support for gastroenterology.
"It's evident that St. Luke's values the expanding technology and subspecialties of GI, and I wanted to be a part of its new growth," he explains.
Dr. Hibbard earned a B.A. in biologic basis of behavior with minors in chemistry and bioethics from the University of Pennsylvania before receiving his medical degree from the Philadelphia College of Osteopathic Medicine.
"The world of gastroenterology tends to be quite a personal one, so the first thing I do with patients is establish a solid rapport," Dr. Hibbard says. "The fact that I myself have reflux disease allows me to connect to my patients in a unique way because I know exactly what they're experiencing."
St. Luke's Gastroenterology also has locations at St. Luke's Hospital – Quakertown Campus and at St. Luke's Gastroenterology–Buxmont 1107 Bethlehem Pike in Sellersville.
Dr. Hibbard is accepting new patients. For an appointment with him or other providers at St. Luke's Gastroenterology or network wide, call 484-526-6545.
124 B U C K S C O U N T Y M A G . C O M
HealthWatch
EARLIER DETECTION
Lung cancer is the leading cause of cancer deaths in the United States. One of the most challenging aspects of the disease and its treatment is that by the time patients show symptoms, lung cancer is typically in its advanced stages — leaving patients with a poorer prognosis.Yet if it is detected early — before the cancer has spread — it is more likely to be treated successfully.The advent of low-dose CT scans for patients at high risk for lung cancer has helped identify some of these early-stage cancers.
Still, even once detected, early-stage lung cancer has been difficult to diagnose because the tissue samples need to come from hard-to-reach areas deep in the lung's periphery. Interventional Pulmonologist, Carlos Sotelo, MD, knows the challenges well. In fact, they inspired him to bring a revolutionary robotic-assisted technology that can help detect early-stage lung cancer to Doylestown Hospital in October 2022."The intention of the technology is to be able to cure the cancer because it's being diagnosed early," says Dr. Sotelo, who added he and the team have already completed 50 of the procedures.The technology allows physicians to locate, biopsy, and mark nodules for surgical resection in one procedure.
"It's been an awesome experience," says Pinak Acharya, MD, pulmonologist, who uses the robotic-assisted bronchoscopy. "We can get the very small nodules that normally we would just watch ... The beauty of this technology is it allows us to evaluate the lesion with less risk, better accuracy, and it's more complete."
Not only can the Ion help in detecting early-stage cancer but also advanced cancer (allowing the pulmonologists to stage the cancer) as well as lesions that are noncancerous.
Patients can expect the robotic-assisted bronchoscopy procedure to last less than two hours and results of the biopsy are available in a few days. "It is potentially life-changing for our patients," says Dr. Sotelo. Doylestown Hospital is located at 595 West State Street, Doylestown, PA; 215-345-2200; www.doylestownhealth.org.
126 B U C K S C O U N T Y M A G . C O M HealthWatch EXCEPTIONAL CARE For Hands, Wrists, Arms Elbows & Shoulders 15 Offices in Pa and NJ including Langhorne, Willow Grove and King of Prussia. 1-800-385-PHSC(7472) www.Hand2ShoulderCenter.com
HEALLTTHCA SI N
CELLENCE RE EX REEX CE 1923
Doylestown Health has with compassion a At Doylestown Health, we u
than your health. That's w . W community first We provid expertise. Our patient-first ph outcomes for you. Deliverin our mission, as it has
been delivering award-winning care nd expertise for over a century. nderstand that nothing is more important r DH100.or
hy we put the needs of our patients and e life-changing care with compassion and ilosophy and team approach result in bette ng the highest quality care in the region is been for over one hundred years.
S U M M E R 2 0 2 3 127 ar of c y CENTur A or our comm ing f unity
Doylestown
t
H
about
Learn
lestownHealth.org rg : sion at t our mis suppor and , y, stor ealth y our e y shar , y, or ique hist un s ' al he hospit y y
Do
Are you feeling stuck? Are you feeling tired of doing the same thing over and over again? Is the same routine not bringing you the same joy? Maybe it's time to switch things up! With summer right around the corner, the seasons are changing, the flowers are blooming, and it is a time of growth and renewal. Why not take advantage of this forward movement by engaging in some healthy change for yourself?
One of the best ways to improve overall health is to get up and move. Studies have shown that exercising, which includes any type of movement, can significantly improve symptoms such as depression, anxiety, sleep, stress, mood, and much more. Studies have also shown that only three days of 30-minute activity a week is needed to experience these benefits.With the nicer weather that spring and summer have to offer, what better time to move your exercise routine outdoors?
Feel like you are struggling to make the change on your own or need additional support while starting these changes? LifeBack is here to help. Conveniently located in Doylestown, PA, and Lawrenceville, NJ, we offer individual therapy and medication management for individuals 7 and up, as well as couple and family therapy as well. If you are interested in learning more information, or would like to begin the intake process, please call us at 609-482-3701, prompt 2. Let us help you take the first step towards change this summer! LifeBack is located at 10 South Clinton Street, Suite 100, Doylestown, PA and 4 Princess Road, Suite 206 Lawrenceville, NJ. Call 609-482-3701 or visit www.lifebacknj.com.


Right, Samantha Balducci is a Licensed Associate Counselor in New Jersey and is also a Nationally Certified Counselor. Samantha received her Bachelor's Degree in Psychology from The College of New Jersey in 2019, and recently graduated from Montclair State University with a Master's Degree in Clinical Mental Health Counseling and a concentration in Addictions Counseling.
Left, Hannah White is a master's level graduate intern pursuing licensure from Rider University's Master's in Clinical Mental Health Counseling program. She received her Bachelor's Degrees in both Psychology and Human Development from Binghamton University in upstate New York, where she also studied Health & Wellness.
128 B U C K S C O U N T Y M A G . C O M
HealthWatch
O WORKING T WELL OREREST THERS! NESS IN THE LIVES OF O .lifebacknj.com 609.482.3701 | www 18901 A PA Doylestown, P 10 South Clinton St., Suite 100 Pennsylvania ville, NJ 08648 Lawrence 4 Princess Rd., Suite 206 sey w Jer Ne y chiatric agenc edited Mental Health & Psy censed and accr State li
MAYBE IT'S TIME FOR A CHANGE
S U M M E R 2 0 2 3 129 OUR CAR A C E SERVICE Tour Today! all To Schedule ES CAN TRULLY Y SAVE THE DAYY. . 365 OF T THEM TO BE com 901 Memory Care Lic #148720 CT E EXA T. . (267) 742-3144 • merc 2010 S Easton Road, Independent Living • Pers erhillatdoylestown. Doylestown, PA 189 onal Care • M Spider Veins • Varicose Veins • SVT • DVT Vascular Disease • Venous Ulceration SAY GOODBYE TO VEIN PAIN 1000 Walnut Street, Suite 116 • Lansdale, PA 267-627-1500 • precisionveindoc.com Board-Certified Vasular Surgeon HEALTHY LIVING
HealthWatch
CARDIAC REHAB
Cardiac rehab is a program for people recovering from certain heart conditions and procedures. It is like having a personal coach to help you live a more active and hearthealthy life.
Cardiac rehab offers:
• One-To-One Supervised Exercise Program
• Advise For a Healthy Diet
• Support Medication Management
• Smoking Cessation
• Risk Reduction
Studies have shown 8 to 12 weeks of a medically supervised program shows advantages over routine care. Cardiac rehab can prevent future cardiac events like heart attacks and hospital stays.
Many people benefit from cardiac rehab; however, only 1 in 3 patients eligible for cardiac rehab get a referral from their doctor. Only 1 in 4 patients referred actually go for rehab.
There is a big gap in accessing cardiac rehab programs due to a lack of education and understanding at the physician and patient levels. Make sure to ask your physician whether you could benefit from cardiac rehab.
At Lower Bucks Hospital, we offer a state-of the-art cardiac rehab program. To learn more about our cardiac rehab, visit www.lowerbuckshosp.com/our-services/cardiacrehabilitation or call 215-345-2200.
Shahzad Ahmed MD, FACC, FSCAI, RPVI, Interventional Cardiologist, Director of Cardiology, is Board Certified in Interventional Cardiology, Cardiovascular Medicine, Echocardiography, Nuclear Cardiology, Vascular Ultrasound, and Internal Medicine. He was appointed Assistant Professor of Medicine at Drexel University College of Medicine. Under his leadership, Lower Bucks Hospital has starte d many new programs, including same-day discharge after percutaneous coronary intervention, venous and pulmonary thrombectomy, carotid stenting and implementing the radial first approach (cardiac cath through arteries of hand). To make and appointment with Dr. Ahmed at BMC Cardiology Practice, call 215-785-5100.
continued from page 118
surroundings that our community has to offer:
•82-acre campus, with bucolic meadows and trails, located within historic Bucks County, PA in close proximity to Princeton, Philadelphia and NYC.
• Beautifully designed modern apartments with spacious open floor plans.
•. Exceptional array of campus features, including a Community
130 B U C K S C O U N T Y M A G . C O M
Center, fine dining, lap and heated pools, fitness center and exercise classes, art galleries, library, woodworking shop, garden and greenhouses.
•. Wide variety of enriching resident-run programs and activities.
• Comprehensive continuum of onsite healthcare.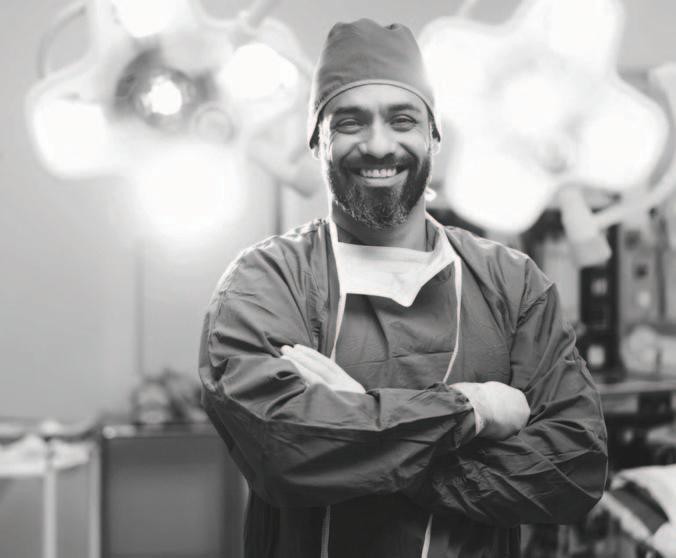 From the natural beauty of our campus and meadows, to the exceptional modern amenities of our homes and community center; from the vibrant cultural, social and intellectual engagement, to the care and compassion provided by our staff, Pennswood Village is the ideal community to begin and continue your exciting journey in life.
Experience Pennswood!
Pennswood Village is located at 1382 Newtown-Langhorne Road, Langhorne, PA. Call today to schedule a tour 855-9971092. For more information, visit www.pennswood.org.
S U M M E R 2 0 2 3 131
TAAK LIVES SAAVVING T T KES HEAR