THE FUTURE OF FINTECH SEPT-OCT 2022 • ISSUE 80 BRITISH CHAMBER MAGAZINE BRITAIN IN HONG KONG
CHAIRMAN'S MESSAGE 02 C O N T E N T S a letter from the Chamber Chairman to share updates on the Chamber's activities over the past two months PERSPECTIVE FEATURE 14 Anthony Davies, Chief Executive, Barclays Bank PLC Hong Kong CELEBRATING THE 25TH ANNIVERSARY OF THE HKSAR 18 Information Services Department THE DIGITAL TRANSFORMATION OF FINANCIAL SERVICES 20 Paul Sommerin Partner and APAC Head of Digital & Technology Capco a Wipro company PROTECTING YOUR MONEY FROM SOPHISTICATED CRIMINALS 24 Tim Proudlock Head of Division Operations and Technology, Asia, St james's place wealth management WHAT DOES THE AMLO AMENDMENT BILL ENTAIL FOR THE HONG KONG VIRTUAL ASSET INDUSTRY? 28 By Louie Lee And Anna Lau Ravenscroft & Schmierer And Macor Law, Associate At Prosynergy Consulting Limited IFCS CAN SUPPORT THE GREAT ASIAN DIGITAL ASSET REVOLUTION 31 Maria McDermott Business Development Consultant Jersey Finance KELLETT PREPARES STUDENTS FOR THE MID 21ST CENTURY WORKPLACE 35 Mark Steed Principal & CEO Kellett School, the British International School in Hong Kong
C H A I R M A N ' S M E S S A G E
We grouped our proposals around five key headings as follows: The last heading is particularly important since Hong Kong's distinctiveness provides us with a niche and a particular role to play not just in the rest of China but also in the region It was, to my mind also significant that President Xi emphasised the distinctiveness of Hong Kong in his speech at the swearing in ceremony for the new administration, specifically referring to Hong Kong as "China's Bridge and Window to the World'. 02
Rebuilding the economy and enabling longer term structural change Closer economic cooperation with the opportunities of the Mainland Focussing on change in the public sector Improving livelihoods in a more liveable city Ensuring that Hong Kong's distinctiveness is maintained and positively promoted morning, rather than rushing for the exit at one minute past midnight on the eighth day as I have done in the past The Chamber completed its submission to the new Chief Executive ahead of his Policy Address on the 19th of October. You can download the complete version here together with my covering letter. We said very little about COVID restrictions in our submission on the basis that we wanted to focus on the medium and long terms.
Moreover, unless there is a very serious deterioration in the infection data or a new and virulent variant which impacts the rest of the world, I cannot see the Government reversing these reliefs There were two tweaks to the regulations which I think show a pragmatic side to the new administration's approach The first was the reclassification of the Day of Arrival in Hong Kong as Day Zero rather than Day One of the designated quarantine period The second was the definition of the length of quarantine in terms of the number of nights rather than the number of days to be spent in a quarantine hotel Anyone quarantining will now spend a last third night in a hotel before checking out in the
Dear Members This is my twenty sixth magazine message to members and it is also my last! After four action packed years, I will step down from the General Committee and therefore as Chairman of the Chamber at the AGM in September. However, rather than reflect on the last four years through a valedictory on this occasion I have managed to book some space with the editors in the next edition of the magazine As your past chairman, I will write then on the past as your chairman I'm afraid you can't get rid of me completely Since I wrote in July there has at last been an easing of quarantine restrictions for travellers at the international border The requirement to book and spend seven days in a designated quarantine hotel on arrival in Hong Kong has been replaced by a requirement to spend three nights in a DQH You will still need a mountain of paperwork, including the hugely important QR code on a Health Declaration Form, and of course, a PCR test before you leave your overseas country and a PCR test on arrival in Hong Kong. Some have argued that this is too little, too late. I prefer to say that this is a positive step to an inevitable lifting of all border quarantine restrictions perhaps even later this year
There is a story told of how Joseph Stalin left two letters of advice, discovered after his death, with instructions only to be opened in moments of extreme crisis by his successor as Chairman and General Secretary After a failed harvest and in a moment of despair his successor, Nikita Khrushchev, opened the first letter which had a single line, simple message: "Blame everything on me, Stalin"
Peter Burnett, OBE, BBS Chairman, The British Chamber of Commerce in Hong Kong
The theme in this month's edition of the magazine is Fintech. This is an area in which both Hong Kong and the UK excel and can learn much from each other. There is indeed a Fintech Bridge agreement between the UK and the Hong Kong Governments and I was pleased to see that the DIT team at the Consulate together with Invest Hong Kong have worked on reviving its purpose with a virtual visit to Hong Kong There is more we can do and I look forward to the Fintech Week at the end of October
The West Kowloon Cultural District is a hidden gem and when the rest of the world sees this I genuinely think it will help transform the current perceptions of Hong Kong overseas The M+ modern art museum is also magnificent in its impact and, as with all modern art, challenges us There is a huge display from Ai Weiwei, for example, which I am sure will shake a few preconceptions of the current state of Hong Kong.
A couple of years later and in the face of a similar crisis Khrushchev remembered the second letter which he enthusiastically opened to read another single line, simple message "Now sit down and write two letters, Stalin."
A worrying statistic recently emerged from the Census and Statistics Department that showed Hong Kong's population had declined 1 6% from the mid year point in 2021 There is a natural population decline as a result of the low birth rate (35,100 in the period) compared with a much higher death rate (61,600) a net reduction of around 26,500. But we have also seen a net outflow of 95,000 people in the period. As many of our business members will know this has left a significant talent gap in Hong Kong which it is not possible to replace from the home market. A return to a pre pandemic operating environment (no quarantine and very limited social restrictions) will certainly go a long way to making hiring overseas a great deal easier than is currently the case One of the benefits I will miss after I step down as chair is the occasional privileges granted to me personally by the Hong Kong administration I was recently exceedingly lucky to be invited to a preview of the Palace Museum in late June before its formal opening on 2nd July I went with high expectations and after four hours I was one of the last to leave and in a state of total euphoria The XXXX experience was exquisite The building itself is a thing of beauty but the items on display all on loan from the Palace Museum in Beijing are quite simply gorgeous
He went on to dedicate a whole paragraph to support Hong Kong's free and open business environment and in particular applauded our common law system In a reference to the policy of One Country, Two Systems he also said "There is no reason for us to change such a good policy, and we must adhere to it in the long run" The italics are mine but perhaps this foretells of no change in 2047? A link to the text of his speech can be found here
The Chamber will also be examining some of the key themes for the next 25 years on the journey towards 2047 in our annual summit which will be held over a day and a half on the 12th and 13th of October at the St Regis Hotel. I am particularly excited to be able to announce that the new Chief Executive, John Lee, has agreed to open this year's summit with a keynote address. I think this shows his appreciation for the work that the Chamber does but, more importantly, also shows his support and outreach to the international business community in Hong Kong where our members are a significant component Tickets are still available and can be bought online through the link here One of the panels at our summit will be examining the importance of attracting the talent we need to realise Hong Kong's business opportunities and aspirations
I pass on the gavel as chairman at the AGM when the Chamber will be blessed with a new and fresh approach to the opportunities and issues of the day We have plenty of talent and experience at BritCham and I have no plans to write my successor any letters 03
A LOOK BACK ON PETER'S CHAIRMANSHIP 2018-2022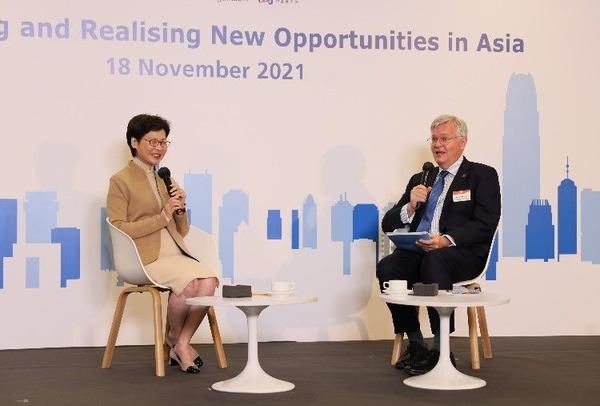 EXECUTIVE
On a personal note, it has been a pleasure to work alongside Peter over the last two and a half years in my role as Executive Director. He has been inspiring and supportive, not only to me but also to the whole Executive team, and has put in an enormous amount of work to enhance the Chamber's reputation, build its membership, and further improve its relationships with key stakeholders, including the Hong Kong Government, the UK Government and Mainland authorities. All of this has benefitted not only the Chamber and its members but also Hong Kong and Hong Kong business more generally and he has been rightly recognised for those efforts. We are proud of his achievements. As he steps down from his role as Chair of the Chamber, he leaves some big shoes to fill. On behalf of the whole Executive team, I would like to thank him for all he has done for the Chamber, to wish him well in his future endeavours, to urge him to stay connected with the Chamber and to allow us to continue to call on his wisdom from time to time.
I first met Peter in Hong Kong back in the early 2000s when we were both working at UBS, he as Co Head of Asia Investment Banking and me as Asia General Counsel. We worked closely together over 3 or 4 years before he moved to the UK. My recollection of Peter at that time was that he was a very thoughtful and level headed individual with excellent judgment about both people and issues; and a deep loyalty. These attributes have been key to his success as Chair of the Chamber during probably the most difficult four year period in its history. The Chamber has been exceptionally lucky to have had him at the helm during this period and emerges from his tenure as Chair stronger and even more relevant.
DAVID GRAHAM DIRECTOR THE BRITISH CHAMBER OF COMMERCE IN HONG KONG
10
A
David Graham Executive Director of the British Chamber of Commerce in Hong Kong MESSAGE FROM
Ir Dr Anne Kerr Managing Director, Greater China, Global Head Cities, Mott MAcDonald
I wish to personally thank Peter for all his dedication, inspiration and direction over the last four years. And from my role as the Vice Chair, I have observed many challenges which have been embraced by Peter in his indefatigable manner, always optimistic, always focused, always clear. We are a business chamber where "business gets done". This tagline has served us well, and we look to continue in his footsteps. I think Peter's calm manner and direct approach to ensuring a clear focus on business opportunities is the most enduring of all qualities for the Chamber. He has connected us more widely than ever before with governments and agencies, which has given confidence to the membership around the value created by the Chamber. So, as we emerge from the challenges of the last couple of years, we wish to thank Peter for keeping the ship on a steady course, and we look forward to continuing the journey!
A MESSAGE FROM IR DR. ANNE KERR VICE CHAIR THE BRITISH CHAMBER OF COMMERCE IN HONG KONG
11
A MESSAGE FROM JAMES TURNER CHAIR THE BRITISH CHAMBER OF COMMERCE IN HONG KONG
I am not surprised that under his Chairmanship the Chamber's reputation with Hong Kong and Beijing policy makers has grown. His assured manner and evidence led arguments for the Chamber's positions have established the Chamber ever more firmly as one of the Government's first ports of call when it is seeking views or advice on business matters. Indeed, there were points in 2021 when Peter and the CE were constantly in joint interviews on topical matters.
Peter has also strengthened the Chamber's relationship with HM Government in both London and the region. His value to British trade interests in Hong Kong was properly recognised with the award of an OBE in January this year, to the delight of all who know him.
James Turner Group Chief Financial Officer, Prudential plc
One of the hallmarks of Peter's tenure has been his insistence that the Chamber should serve all parts of its diverse membership large and small companies and individuals across every sector of industry. Peter understands that the engagement of all its members is the driving force of the Chamber's success. He took personal responsibility to lead or attend and contribute to an incalculable number of events online and in person. I hope that his liver will now have a chance to recover. I wish Peter the very best for his future and I sincerely hope that he will continue to be closely engaged with the work of the Chamber.
VICE
I was profoundly lucky to meet Peter so soon after arriving in Hong Kong with Prudential in 2019. In my three years on the General Committee I have watched in admiration as Peter led the Chamber through some of Hong Kong's toughest times with trade tensions, social unrest and Covid-19 providing a series of challenges to members' interests. Nothing has phased him and he has been a calm, considered counsel to many in the Chamber and the wider business community.
12
A MESSAGE FROM JEREMY SHELDON CHAIR THE BRITISH CHAMBER OF COMMERCE HONG KONG
Peter's calm, collected style of debate and delivery has never ceased to surprise me. In several meetings where I have been in attendance, highly charged views have been expressed by both business and policymakers, foreign and domestic. In all cases, Peter has managed such encounters to meaningful outcomes. This takes considerable patience and very good communication skills.
What has stood out for me during Peter's chairmanship has been his ability to consider, navigate and provide counsel on the Chambers approach at a time of profound changes in HK. Peter has shown a unique ability to provide balance in all we have done with the result of enhancing both the Chamber's reputation and standing with the Government, which has allowed the Chamber to have an open and honest dialogue on all the issues facing our membership. His advice has been actively sought by multiple Government advisory bodies which have given BritCham a "seat at the table" on business policy. There can be no more important an outcome for the Chamber!
Peter has always kept the interests of the Chamber uppermost in his mind during his tenure and dedicated an enormous amount of his own personal time to its ongoing success. It was great to see this rewarded with his OBE in January and more recently a Bronze Bauhinia Star, all in support of his efforts on behalf of the business community. Richly deserved recognition of his service! I have very much enjoyed serving under his leadership. His relaxed manner has encouraged some great humour in difficult times and I wish him all the very best for his future endeavours. He has left a great legacy.
VICE
13
IN
Jeremy Sheldon Head of Office Leasing Advisory, Asia Pacific, Jones Lang LaSalle Limited
In select issues of Britain in Hong Kong, the Chamber checks in with one of its Sterling Members to get a fresh perspective on local businesses, and a peek into the personalities of our captains of industry
While we have seen our industry faced with numerous challenges over the past year, our business has been strong in the region. The global economic and geopolitical environment has presented markets with many challenges, but also opportunities Many of those are in Asia Pacific, where growth is likely to be faster compared to other parts of the world When it comes to Hong Kong, we have had our own set of unique challenges here, but by remaining focused and disciplined, it has been a very profitable market and a sizeable revenue contributor to our regional XXXXXXXX Anthony Davies Chief Executive, Barclays Bank PLC Hong Kong
14
PERSPECTIVES
HOW IS BUSINESS?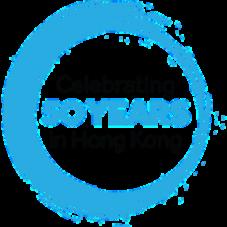 Over the next three years we plan to grow our regional revenue contribution to global. We want to increase our market share in Asia Pacific, and we plan to do this by broadening and deepening our platform, both by location and by product Hong Kong is one of our major hubs and will be instrumental in executing this plan I firmly believe that Hong Kong will continue to be the centre for cross border capital flows with mainland China and that we will see accelerated growth with all x
WHAT, TO YOUR MIND, HAS BEEN THE MOST CRUCIAL ELEMENT IN THE SUCCESS OF THE BUSINESS OVER THE YEARS? We have always created a focused plan for our model and executed it with the right use of capital and discipline. We also invest in our people, recruiting and retaining the best people who understand and believe in what we are building Last but not least, we continue to invest in technology, a critical component for any business but especially so in the modern world of banking WHAT ARE THE CHALLENGES AND OPPORTUNITIES YOU SEE IN ASIA PACIFIC/HONG KONG? Hong Kong is unique and has its own particular set of opportunities and challenges. Hong Kong remains the international financial centre of the region for the XXXXX performance We have ambitious plans for Barclays in Hong Kong and Asia Pacific and need to leverage our global strength, as we are now the sixth largest global investment bank [1] [1] Source: Top 6 Global Investment Bank supported by #6 ranking in Investment Banking (Source : Dealogic)
WHAT ARE BARCLAYS' CORE STRENGTHS IN HONG KONG? The way we run our Corporate and Investment Bank business in Hong Kong is very focused We are not trying to be everything, but instead choose to focus on what we are good at We plan to continue to go deeper into businesses that we are currently in, creating greater depth Focusing on this diverse mix of businesses will help us navigate through the challenges that markets are currently having to digest e g inflation, interest rate hikes, recessions etc
WHAT IS THE BANK'S VISION AND BUSINESS STRATEGY FOR ASIA PACIFIC?
the various connect schemes ESG is also a key area of focus for our team in the region ESG is critically important to Barclays as a firm, to the industry and beyond We have internal and external Net Zero targets set for 2030 and 2050 respectively These plans are critically important, and we continue to embed them into our organisation We are a leader in this space within the industry in the UK and are growing our ESG capabilities for Asia Pacific in Hong Kong.
YOU'RE CELEBRATING 50 YEARS IN HONG KONG THIS YEAR. WHY IS THIS ANNIVERSARY SIGNIFICANT AND WHAT ARE THE BANK'S PLANS FOR THE FUTURE? It's funny, when you talk about a 50th anniversary for a bank that has been around for over 300 years, it sometimes doesn't sound like a big milestone! But we are extremely proud of our history in Hong Kong and all the work that we have done here We are looking forward to celebrating this anniversary as it provides us with a great opportunity to showcase who we are, while reflecting on where we have come from, where we are today and where we want to be. I'm really excited about bringing our clients and colleagues together in celebration of our 50th 15
I'm not sure I would call them occupations! But here in Hong Kong, I do a lot of sailing, very average golfing, trail running (more hiking these days) and music. I thought learning the guitar would be easier than it is! And if out of Hong Kong, I do love my skiing.
The rest of Asia Pacific has got its own opportunities: we have a mature business in Japan, which is a more established market, a growing business in Singapore/Southeast Asia and Australia, and a very well established business in India with a big footprint and a long history.
16
I think you have to appreciate the outdoors, its right on our doorstep. Stunning trails, fabulous beaches I used to do a lot of competitive trail running, which took me to all corners of Hong Kong and there are some hidden gems out there. I also like being on the water. We are surrounded by it, so getting out on it is very much a favourite About Barclays in Hong Kong Since its establishment in Hong Kong in 1972, Barclays has been actively involved in the market. Over the past five decades, Barclays has evolved from a retail bank and a jointly owned merchant bank, to its current role as a Corporate and Investment Bank. In this time, Barclays has helped to finance some of Hong Kong's biggest infrastructure projects, hosted the first ever Premier League Barclays Asia Trophy pre season tournament, and sponsored events for a variety of causes 2022 marks the 50th anniversary of Barclays' presence in Hong Kong, and they are looking forward to many more ahead About Barclays Barclays is a consumer and wholesale bank, supporting individuals and small businesses through our consumer banking services, and larger businesses and institutions through our corporate and investment banking services Our Corporate and Investment Bank is comprised of the Investment Banking, International Corporate Banking, Global Markets and Research businesses; it provides money managers, financial institutions, governments, supranational organisations and corporate clients with services and advice for their funding, financing, strategic and risk management needs. For further information about Barclays, please visit our website https://home.barclays/. foreseeable future serving as a gateway connecting mainland China and the world capitalising on Chinese and global opportunities We have a strong local reserve and robust banking system which allows the city to adapt and evolve
HOW DOES THE BRITISH CHAMBER OF COMMERCE ADD VALUE TO YOUR BUSINESS? As an active member of the General Committee myself, I am consistently impressed by the phenomenal job the British Chamber of Commerce does They have always done great work in helping to raise the profile of British businesses in Hong Kong Throughout the pandemic, they have ensured that members are kept updated on the latest developments and have also been very active in presenting the views and concerns of the business community PERSONAL HOW LONG HAVE YOU BEEN IN HONG KONG? I first moved to Hong Kong in 1988 and I've lived here for 25 years in total I moved to Indonesia in 1991 and returned to Hong Kong a few years later Hong Kong is a very special place, unique in so many ways, and I feel very lucky to have spent the majority of my career working and living here WHAT IS YOUR FAVOURITE (NONPROFESSIONAL) OCCUPATION?
WHAT IS YOUR FAVOURITE THING TO DO IN HONG KONG?
The Chamber is delighted to share that our Chairman, Peter Burnett OBE, BBS, has been awarded the Bronze Bauhinia Star in recognition of his notable contributions to the development of the business community in Hong Kong and strengthening of bilateral trade and economic relationships between Hong Kong and the United Kingdom.
Many congratulations, Peter, for this well-deserved recognition.
AWARDEDABRONZEBAUHINIASTAR
CHAIRMANPETERBURNETT,OBE,BBSOFTHECHAMBER
Commenting on his award, Peter said: "I am truly humbled and honoured to be recognised in this way. I share this award with my amazing colleagues at Standard Chartered Bank, with the members of BritCham who contribute so much to Hong Kong's business landscape, and with the Chamber's exceptional Executive Team. I have been very fortunate."
*Article submitted by the Information Services Department of the Hong Kong SAR Government
Banking – Faster start, some stumbles?
Conventional wisdom says that digital transformation, including the advent of new fintechs and insurtechs and the metamorphosis of incumbent firms, is revolutionizing banking and insurance in Hong Kong and the wider APAC region and that banking has got off to a flying head start We think that the truth on the ground is more nuanced.
In global terms, Hong Kong was not particularly quick to embark on the digitalization of its banking sector.
So where exactly are banking and insurance in the digital transformation journey and what role is Hong Kong shaping for itself? X
However, the city stepped into the vanguard of Asian financial centers by issuing its first digital banking licenses in 2019 Eight virtual banks have since been welcomed by customers, with more than 1 2 million accounts opened by end 2021 [i] More recently new account openings look to be plateauing and there is a sense of a loss of momentum One reason is that onboarding customers can still be slow and demanding Regulations have not much changed with the digital times, for example, in terms of Know Your Customer requirements, and can require a large amount of supporting documentation, potentially XX [i] Eddie Yue, HKMA, Opportunities and Challenges Brought About By Rapid Growth of Digital Banking Transactions, April 2022: media/insight/2022/04/20220419/https://www.hkma.gov.hk/eng/news-and20
The ever increasing backlog of digital projects will not get substantially better any time soon and may need structural fixes such as new ways of working, including greater openness to remote working across regions, and more use of low code/no code technology Low code/no code platforms allow business users to write software via drag and drop visual and pre built functional blocks This helps banking business lines to innovate and fix their own daily tech issues and allows bank tech specialists to focus on more strategic priorities.[iii] We are confident there will be continuing pressure for digital transformation in Hong Kong. One reason is regional competition: several countries in Asia have now identified Digital and Technology as a cornerstone of their country's growth. Singapore and Malaysia, for example, are transforming their digital and technology agenda to position themselves at the forefront of the financial services' digital revolution [iv] Another reason is that the real prize for some of the new digital banks and transforming incumbents may not prove to be the Hong Kong banking market itself, now well served by both incumbents and the eight new market entrants Instead, many virtual and incumbent banks hope that digital transformation is their gateway to managing the wealth of the mass affluent, including in the Greater Bay Area and China more widely. Banks are presently the main players in fund distribution within Hong Kong. However, new distribution channels are likely to open up in the GBA to create a highly competitive market. Success is likely to involve layering a clear and compelling proposition onto a low cost, cloud enabled and scalable platform that enables rapid expansion The strength of each proposition will lie partly in the XXX [iii] Tim Steele, Democratizing Innovation, November 2021: [iv]intelligence/democratizing-innovationhttps://www.capco.com/intelligence/capco-Forexample,TransformingSingapore Through singaporehttps://www.smartnation.gov.sg/about-smart-nation/transforming-Technology: 21
negating the digital experience. Before investing their time and effort, some potential customers are waiting to see which of the eight contenders come out on top So far, virtual bank customers have been attracted in part by promotions such as higher deposit rates However, Forrester's latest data suggests that over half of Hong Kong consumers say they will return to their original bank if this kind of promotion is reined in [ii] That suggests that the new entrants have improved, but not yet transformed, the customer banking experience compared to their more traditional online equivalents. Even so, the virtual banks have brought real change. At an industry level, the new licenses led to an across-theboard acceleration of innovation in both existing and new products being offered to customers. Alongside non bank fintechs, seen by banks as direct competitors in specific segments, the new entrants forced a change in incumbent thinking, particularly in the payments, remittances, lending and savings markets where new entrants are using low fees and charges and introductory deposit rates to attract customers Together with Covid, the competitive threat forced incumbents to lift their game in terms of technology transformation, particularly regarding banking's move to the cloud, which accelerates 'speed to market' for new products and lowers the cost of serving customers.
However, in recent months, the news on incumbent digital transformation, too, has become more mixed. Some 36 months into the pandemic, several digital transformations of incumbent banks have stalled or slowed to a snail's pace. That's partly because, over the last couple of years, new entrants and the need for digital transformation has created a war for technology talent such as cloud engineers and Big Data, AI and robotics specialists, in Hong Kong and across the region [ii] Meng Liu, Forrester, Virtual Banks in Hong Kong Are in a Race to Win, Serve, and Retain Customers, May race-to-win-serve-and-retain-customers/https://www.forrester.com/blogs/virtual-banks-in-hong-kong-are-in-a-2022:
At the moment, the mass affluent tend to see their financial products in product boxes, which in turn tends to make them less likely to transact and also less likely to take a well judged risk in line with their overall risk/return profile. When customers can see and control their whole portfolio it will become much easier to offer them personalized insights, investment education and appropriate products to fill any portfolio gaps.
It will also become easier for banks and new digital first entrants to understand the psychology underpinning investment decisions and to identify the most profitable customers These won't always turn out to be the typical target customers of a digital bank, e g the 25 40 year old demographic Instead, the key to early profitability may be older customers with more investable assets and a post Covid willingness to use well constructed digital platforms Insurance – Slower start, surer transformation? Compared to banking, insurance faced no formal 'big bang' moment in terms of the planned mass entrance into the market of regulated virtual competitors Up until recently, many large insurers remained significantly agent centered in terms of distribution, with call centers and paper based processes playing a central role in customer servicing, and they made slower progress than banks in replacing legacy platforms and putting end-to-end straight-through processing (STP) in place. Covid changed all that. The pandemic came as a huge shock, disabling the traditional analog model almost overnight, obliging insurers to move toward a remote and virtual environment, and providing them with an unexpected 'big bang' moment that massively accelerated investment in technology, communications, and STP
22
Digitalization looks likely to reshape the customer relationship most profoundly in the APAC health insurance sector, some of whose leaders are based in Hong Kong a city that increasingly recognizes the opportunities in digital health Long term regional fundamentals are setting the stage, as rising health care costs combine with low health insurance penetration rates, at a time of increasing pressure on Asia's healthcare systems from societal issues such as aging populations, urbanization and chronic lifestyle driven diseases. For example, around one in eight adults in the Western Pacific, which includes China, are already living with diabetes.[v] The rising rates of non-communicable disease are a huge social challenge but are also part of a huge market opportunity if health insurers can build the right strategic solution and fight off any new major name healthcare entrants The big health insurers are XXXXXX [v] International Diabetes Federation (IDF), Diabetes Atlas: https://diabetesatlas.org/ The larger players in the industry have already achieved STP in well over half of their simpler servicing and low value claims processes, and are setting realistic if challenging targets of over 90% STP in these areas in the near future The human touch may always be required in high value, sensitive transactions but automation and STP is otherwise transforming the whole insurance value chain from distribution, underwriting and pricing through to claims and disbursement
ease of the customer journey, but will also likely require a more transformational strategy, such as offering customers transparency across all their financial affairs through integrated banking, wealth management and insurance products alongside investment education, personalized insights and access to remote coaching
About Capco Capco, a Wipro company, is a global technology and management consultancy specializing in driving digital transformation across the financial services industry With a growing client portfolio comprising of +100 global organizations, Capco operates at the intersection of business and technology, by combining innovative thinking with unrivalled industry knowledge to fast track digital initiatives for banking and payments, capital markets, wealth and asset management, and insurance
23
The concept of a wellness ecosystem is not new What is new is that insurers are increasingly not only promoting preventive physical health measures (e g improved physical activity, gym membership and diet), but also diagnostic services (facial scanners and other bio markers), symptom assessment, and easy access to remote interventions such as virtual medical consultations as well as efficient post intervention monitoring for the chronically ill. Digital and physical services are beginning to mesh.
The ultimate goal is to apply machine learning and AI to research which interventions preventive and medical work best and to fine tune ongoing care, therapies and monitoring using real time data
Insurers hope to use these extensive ecosystems to cut costs and drive their spending further towards value-driven health care. However, their approach is also becoming more holistic focusing not only on physical health but also on mental, social and financial well being and the links between these spheres This in turn is driving a potential convergence between the insurance industry's health and investment sectors
Major challenges lie ahead for insurers before this can be realized at scale, particularly in terms of working out how to share and analyze data while preserving the trust of customers, regulators and ecosystem partners. Even so, the large APAC health insurers are now moving towards a transformational ecosystem model faster than any other insurance or perhaps banking sector. The race to digitally transform financial services has a long way to run However, insurers have raised their pace and could yet inspire other financial services sectors to reconfigure business and operating models towards more fundamental goals the transformation not simply of processes, or even of customer experiences, but of customer outcomes
Perhaps the most exciting aspect of the health insurer digital transformation is that it promises to bring together so many different types of information (lifestyle, fitness, biomarker, electronic health record, home sensor, environmental, workplace and financial information)
increasingly sure that the key lies in using digital transformation, new health technologies and customer connectivity to partner with customers, insurtech and health providers to improve customer health and treatment outcomes. It helps that insurers generally feel less threatened than banks by the smaller new virtual startups, viewing many as a means of speeding up their own digital transformation or as an investment opportunity, rather than as direct competitors.
24 P R O T E C T I N G Y O U R M O N E Y F R O M S O P H I S T I C A T E D C R I M I N A L S B Y T I M P R O U D L O C K , H E A D O F D I V I S I O N , O P E R A T I O N S A N D T E C H N O L O G Y , A S I A , S T J A M E S ' S P L A C E W E A L T H M A N A G E M E N T
Growing numbers of sophisticated criminals are aiming to trick you out of your money. Recent high profile Netflix documentaries such as The Tinder Swindler and Bad Vegan: Fame. Fraud. Fugitives., are prime examples of scams taking place, both online and offline. In addition to individual scams such as the ones that both documentaries cover, there are highly professional organised crime gangs who use sophisticated psychological techniques in their attempts to part us from our money. According to data drawn from the National Fraud Intelligence Bureau by chargeback firm Payback Ltd., during November 2020 to November 2021, losses due to fraud and cyber crime in the UK were GBP2.5 billion, with 87% of the total report volume relating to individuals. These days, warnings of scams and fraudulent activity are ubiquitous, making us aware that there are hundreds of malicious actors waiting to fool us out of our savings and investments; even the savviest are liable to fall for such scams These kinds of scams primarily prey on our human emotions and vulnerabilities According to Jenny Radcliffe, CEO of Human Factor Security and an expert in social engineering, we all have at least one weakness that a determined scammer will seek out and exploit "The number one thing that makes someone gullible is being a human," she says. "We're all vulnerable to emotional manipulation in one way or another as we all respond to certain things emotionally. And when emotions are up, logic is down. What's more, arrogance is often a big factor: the minute you think you can't be caught out, you'll be caught out."
"These are health, life events, resilience and capability."
25
Professor Keith Brown, an expert who advises the government on such matters, believes it's also important to be aware that there are many different kinds of financial fraud that can play on people's vulnerabilities "We're starting to recognise that fraud and scams are not only driven by serious criminals and organised crime," he says "At one end, you have that Then in the middle, you have legitimate companies and organisations acting in an inappropriate way For example, repeat selling of things week after week, maybe to someone who has dementia and doesn't realise they bought the product every week for the past 10 weeks "
Manipulating the vulnerable Often, the people most susceptible to financial crimes are those in vulnerable circumstances "According to the FCA, there are four key factors that can create this kind of vulnerability, and they're the ones to keep an eye out for," says Hannah Jo Coffey, Vulnerability and Client Assistance Manager at St. James's Place.
"And the new area we're starting to recognise is fraud within families I get a lot of emails along the lines of, 'My auntie or sister has taken all of my mother's money what can I do about it?' It's a huge area, but very poorly understood The vast majority of family members are very supportive of each other However, we do have this common scenario where older people lose their cognitive abilities and become potentially vulnerable to those around them."
26
To avoid being the next victim of scams, follow these simple tips to keep the scammers and cybercriminals at bay: Beware of email and telephone scams
Unexpected emails may be malicious Do not reply to an email asking for sensitive information, open an unexpected attachment or enter information into a website that you're directed to by a link in the email Instead, use a search engine to direct you to the organisation's login page Do not give sensitive information such as plan numbers to a caller if you're unsure of who they are Protect your devices and online accounts with passwords
Where possible, passwords should be at least 12 characters long. Consider using phrases, unconnected words or letters from something memorable to you but difficult to guess, such as a poem or song lyrics. Change your passwords regularly where possible, using different passwords for different accounts, and considering using a password-manager app so you don't have to write them down. Do not let anyone else know your passwords. Be careful when using unsecure wireless connections
Criminals often use social media to look for information such as your date of birth, place of birth or middle name, which they can use to take over your accounts or commit identity theft. Use the privacy settings and be careful about what you make publicly available. Be aware of what friends and family post about you, too. For more case studies on how scams have befallen St. James's Place clients in recent years, please view our latest quarterly The Investor magazine: https://adobeindd.com/view/publications/05399a73 c82e 4770 8ac1 3bf7dcb494ea/slho/publication web resources/pdf/SJP The Investor 112 ASIA.pdf
Let's be careful out there
Another common vulnerability, continues Professor Brown, is loneliness. "My research is very clear: we can all be situationally vulnerable to fraud. During a crisis or momentary lapse, or what I would call a 'hot state' under pressure, you're more likely to be defrauded, because you're not thinking clearly or rationally However, lonely people are far more at risk of being scammed, largely because of the lack of having somebody by you to double check and ask, 'Does this look right?' If you haven't got that, you're much more likely to be influenced or guided down a path to being defrauded "
If you're unsure whether the connection is secure, do not enter sensitive information into your device If you're using Wi Fi in a public place, such as a café or hotel, the connection is less likely to be secure
Be cautious on social media
About St. James's Place St. James's Place is one of the largest wealth management companies serving the expatriate community living and working in Asia We have many years of experience in Asia and have offices in Hong Kong, Mainland China and Singapore We are personally committed to providing quality face to face advice and the very best client service Tim Proudlock Head of Division, Operations and Technology, Asia St James's Place Wealth Management Tim proudlock@sjp asia +852 3728 0341 27
M
E
A
P
After the gazettal of the AMLO Amendment Bill, there were rumours among VA stakeholders that all VA related activities will be regulated. However, contrary to such discussions, the scope of the AMLO Amendment Bill is not as wide because it only regulates virtual asset CEXs (centralised exchanges) with automated trading systems
This issue was first addressed in the Consultation Conclusions on the Amendment Bill issued by the Financial Services and Treasury Bureau It concluded that to regulate any person seeking to engage in the XXX 28
G
W H A T D O E S T H E A M L O A M E N D M E N T B I L L E N T A I L F O R T H E H O N G K O N G V I R T U A L A S S E T I N D U S T R Y ? A N N A L A U , P A R T N E R A T R A V E N S C R O F T & S C H M I E R E R
L O U I E L E E C U F T C I R | F O U N D R N D M D O F R O Y N R Y A C O R L A W A O C I A T E A T P R O S Y N E R G Y
& S
S
Terra Luna meltdown, high inflation and rising interest rates led to crypto winter
Over the past few years, the VA (virtual asset) market gained a lot of traction, with a total market capitalisation pushing past the USD 1 trillion mark Regrettably, due to a multitude of factors, we are now experiencing a crypto winter. This includes crypto centric factors such as the Terra Luna cryptocurrency coin meltdown and the withdrawal halt by Celsius, a now bankrupt cryptocurrency lending company. However, macro factors including high inflation and rising interest rates also contributed. International bodies like the FATF (Financial Action Task Force), which aims to combat money laundering, and the IOSCO (International Organisation of Securities Commissions), the global cooperative of securities regulators, already recommended regulations to govern VA related activities in the past few years Hence, the events leading to the current crypto winter only served as catalysts for regulators across the globe to expedite their plans to introduce regulations. On this note, the Hong Kong government has gazetted the AMLO Amendment Bill (Anti Money Laundering and Counter Terrorist Financing (Amendment Bill) 2022) on 24 June 2022, putting forward a licensing regime for VASPs (Virtual Asset Service Providers), and here are answers and insights to some of the industry's most frequently asked questions regarding the AMLO Amendment Bill. Will all VA platforms require a licence?
E
H M
E R E
,
,
S S
O N S
L T A N T A T R A V E N S C R O
Although the SFC did take some time to approve the VA trading platforms under the opt in regime, the regulator should have gained solid experience since the commencement of the opt in regime and is more familiar with the technology, products, and services involved in operating a VA exchange. Moreover, with the regulator's active recruitment, it is anticipated that XX 29
It is foreseeable that market participants would be worried about the time needed to obtain a licence when word on the street is that it took the SFC (Securities and Futures Commission) more than a year to approve licences for the two VA trading platforms currently licensed under the SFC's opt in regime
business of operating a VA exchange. Furthermore, it commented that the "presence of VA activities conducted outside VA exchanges is scanty and negligible in Hong Kong" Thus, for the new provisions in the AMLO Amendment Bill to regulate more than VA exchanges will be beyond what was consulted and concluded A plain and literal interpretation of the VA service definition under the AMLO Amendment Bill may imply that various VA platforms (such as VA brokerages, VA peer to peer platforms, VA Over The Counter platforms etc.) may fall under the definition of VA Service. But as stated above, the authorities will only regulate VA exchanges which provide automated trading services. This is comparable to those provided by Type 7 Licensed Corporations (providing automated trading services). In fact, this is the current approach taken by the Hong Kong regulator with VA trading platforms under the opt in regime What constitutes a "regulated function"? Another discussion point is whether functions that were traditionally considered "back office", and thus do not need to be licensed (e g operations and IT staff responsible for developing and maintaining the automated trading service), would fall within the seemingly broad definition of "regulated function", therefore requiring exchanges with such staff stationed in Hong Kong to be licensed. Referring to the above mentioned opt in regime, back office staff will not normally need to be licensed so long as they do not perform functions that directly relate to the operation of the online trading platform. Applying the same thought process to the AMLO Amendment Bill, it is likely that only staff directly related to the operation of a CEX would be considered as conducting a "regulated function" Thus, if such functions are conducted in Hong Kong, the exchange would have to be licensed Therefore, depending on the functions of the relevant staff, they may not be considered as directly operating the exchange and will not trigger the licensing requirement. How long will it take to receive a licence?
About Ravenscroft & Schmierer
What does the AMLO Amendment Bill entail for CEXs currently operating in Hong Kong?
Anna Lau, Partner at Ravenscroft & Schmierer
Ravenscroft & Schmierer, founded in 1985, is a full service law firm, with lawyers originating from and qualified in multiple jurisdictions, and assisting clients all over the world Whether you reside in Hong Kong or conduct business here, we are your knowledgeable legal team by your side. With many decades of experience in advising our clients, we provide a problem-solving approach to your activities in Hong Kong. future vetting processes will be smoother. Fortunately, the authorities understand that market participants need time to catch up with the potential workload and, as long as a CEX is in operation before 1 March 2023, it will be eligible to continue its operations for a period of 12 months thereafter If an application for a VASP licence is made within 9 months after 1 March 2023, the applicant will be deemed to be licensed until (i) the application is withdrawn, (ii) the application is refused, or (iii) a licence is granted to the applicant After getting licensed, can we provide services to retail investors? Unfortunately, under the current proposal, licensed VASPs will only be allowed to provide services to professional investors. However, it was understood that during discussions at the Legislative Council's Bills Committee meetings on the AMLO Amendment Bill, Legislative Council members questioned the authorities on whether retail investors should be allowed to trade VAs on such approved VASPs The SFC stated that they will publicly consult on the matter and, subject to the timing and conclusion of the consultation, Hong Kong may allow VASPs to extend services to retail investors 30
Louie Lee, Consultant at Ravenscroft & Schmierer
As stated above, CEXs currently operating in Hong Kong may have time until at least 1 March 2024 to continue their VA businesses We believe that the SFC's long awaited guidance on the VASP regime will go a long way in clarifying the industry's queries regarding the regulator's requirements and conditions for VASPs and we look forward to participating in its consultation. In the meantime, we urge VA stakeholders to study the AMLO Amendment Bill, seek professional advice, and arrange your businesses in Hong Kong with reference to the regulator's past practices and existing regimes, so that you are prepared for the dawn of the VASP regime.
It's clear that the emergence of 'the internet' some 30 years ago had a seismic impact on how we communicate. Back in the early 90s, the digitisation of information created significant opportunities in areas such as e commerce, education, social media and entertainment Fast forward to today, and we are now in the midst of a new, second digital revolution; and this time, it is built on the digitisation of assets, where anything of value can be digitised and exchanged
It's a concept that can be applied to a broad range of goods from art and fine wine to real estate and it has the potential to be transformative in how we conceptualise trade and investment, opening up new ways to access markets, or indeed create new markets that didn't exist before. Champions of the digital assets revolution point to the significant benefits it can bring enabling frictionless trade and commerce, cheaper capital movements, more robust technology driven transactions and fewer restrictions on access to markets. Leading the world
It's a revolution that is happening right now and in few places is it happening faster than in China, with experts forecasting that the country is going to lead the world in terms of digital asset and currency adoption Even today, the digital economy represents around 40% of Chinese GDP (Source: MIIT). This acceleration of digital asset and currency adoption is being driven by the maturation of the underlying digital platforms and tools that are supporting digital change, as technology becomes more and more sophisticated The foundation for this is the distributed ledger concept built on blockchain technology Now in its sixth generation, today blockchain is capable of enabling hundreds of thousands of transactions to be completed every second compared to around 20 transactions per second when it when it first came into being 20 years ago. And it can do this in a more secure way and with less cost and friction than traditional payments typically undertaken through banks and clearing houses and the SWIFT system.
It's a concept that central banks, regulators and policy makers are taking extremely seriously too, with the Hong Kong Monetary Authority as well as regulators such as the SEC, FinMa, MiCA and BaFin all creating clear frameworks for digital assets
With those regulatory frameworks in place, access to digital currencies and assets is no longer reserved for institutional investors the retail market has access now too To put that in context, the World Economic Forum estimates that the global value of digital assets in circulation will reach $24 trillion by 2027 or in other XX 31
BYMARIAMCDERMOTT
BUSINESSDEVELOPMENTCONSULTANT JERSEYFINANCE
IFCSCANSUPPORTTHEGREATASIAN DIGITALASSETREVOLUTION
Fundamentally, the critical issue at the heart of the future success of global digital asset adoption is going to lie in the ability for digital assets to be exchanged across borders and different blockchain systems
Second, IFCs like Jersey are specialists in regulation, and regulation is going to be pivotal as the world shifts to a digital assets first mindset The keyword here is 'balance' regulation needs to be robust enough to ensure trust can be built to support mass adoption, whilst it also needs to be flexible enough to not stifle innovation. This is right in the sweet spot for IFCs, which have a huge amount of experience in navigating shifts in international regulation and compliance Jersey early on established itself as a crypto friendly jurisdiction when the islands regulator, the Jersey Financial Services Commission (JFSC), approved the launch of the world's first regulated Bitcoin investment fund, GABI Plc in 2017. Jersey was also one of the first jurisdictions to adopt a regulatory regime for virtual currencies Today, Jersey is recognised as a leading centre in term of governance, substance and oversight, recognised by global authorities for the standard of its regulatory regime. This is reflected in Jersey's approach to token launches. While some regulators have prohibited them entirely, and others have given XX 32
IFCs like Jersey are experts in enabling capital to be channelled securely and put to work where it is needed most. They have the expertise and experience to understand how cross-border XXXXXXX transactions work, and they have the global connectivity to complement and support the major shift to digital platforms China specifically has some major cross border investment initiatives under way where digital assets could play a key role. The Belt and Road project, for example, continues to touch the Middle East, Africa and Europe but has shifted from an infrastructure to a digital encompassing areas such as payments, logistics and back office services IFCs that can complement and support outbound and inbound digital asset transactions with China in areas like this have the potential to play a key role in the development of digital assets globally.
words, 10% of total global GDP will be stored on blockchain in the next five years It's a major shift in how economies approach trade and financial transactions and China is way ahead of the game. It announced its commitment to test and launch its own Digital RMB just over two years ago and this year, an app was launched to enable anyone in 23 pilot cities across China to access and use the digital currency China's Central Bank's digital wallet is one of the fastest growing apps in China currently with 261 million individual users having set up e-CNY wallets so far and $13.78 billion worth of transactions having been made using the digital currency. But China is not on its own Testing and piloting is ramping up across the central bank landscape, and the Digital US Dollar and Digital Euro are also nearly reality. This has repercussions for international investing and trading, of course, particularly in terms of how different digital currencies and blockchains interact with each other To that end, we are beginning to see central banks and regulators collaborating to enable cross border digital asset exchange Key role So why is this significant for IFCs like Jersey?
Digital assets will likely play a central part in China's endeavours to meet its carbon neutral targets by 2060, an objective that will require significant FDI. A lot of that will be driven by digitisation, including financing through digital currency. There's no doubt that Asia is moving rapidly towards a future built on an ability to transact through digital assets and the repercussions of this globally are significant For a smart IFC like Jersey that is agile, nimble and committed to fintech innovation, coupled with its long track record supporting clients in Hong Kong SAR and mainland China, there is a real opportunity to add value and support the digital asset revolution in Asia with a European home as it moves into a cross border space About Jersey Finance
Jersey Finance is proud to work with key partners to represent and promote Jersey as the clear leader in international finance We champion the competitive position of Jersey's finance industry, both locally and internationally, supporting the highest regulatory standards and the most attractive products and services to suit the needs of global investors Please get in touch by email singapore@jerseyfinance je 33
Jersey has world leading network infrastructure, including independently verified fastest broadband speeds in the world and 100% gigabit fibre broadband penetration, and a workforce of more than 13,500 people in financial services and 3,000 people in the digital sector. In 2017, 'Sandbox Jersey' was launched in recognition that Jersey's digital infrastructure, coupled with its access to a well established finance industry and the support of an independent government and robust regulator, made Jersey an ideal testbed for fintechs. Today, Sandbox Jersey helps develop fintech in a controlled environment and, as a part of the scheme, the JFSC helps to establish the right environment for companies to bring fintech products and services to the market.
Jersey's digital aspiration is to be "the easiest international finance center to do business with remotely in a digital world", with ambitions to accelerate growth in its finance industry by being at the forefront of digital technologies. It is delivering this through close collaboration across the finance industry, Digital Jersey, Government and the JFSC to promote the adoption of fintech. With this in mind, earlier in 2022, Jersey Finance refreshed its fintech strategy to focus on enhancing client experience and delivering efficiencies, by applying tech to bolster compliance and risk, improve productivity, and enhance interaction within financial ecosystems. These ambitions as an IFC are quite clearly aligned XX to the needs of the digital assets space as it develops in a cross border context
Third, IFCs are often hotbeds for digital innovation in their own right, offering sandbox environments and incentives to encourage fintech development
carte blanche to almost any token promoter, the JFSC has recognised there is a middle ground; token generating events with proper substance, backed by a credible promoter. It's a good example of regulatory balance in action.
Fourth, IFCs have developed deep expertise in the sustainable finance space, an area that is intertwined with fintech innovation; fintech plays a substantial role in the growth of sustainable finance while sustainable finance is accelerating innovation in fintech Notably, Jersey Finance launched a long term strategy and vision in 2021 aimed at setting the Island on a path to being the leading sustainable IFC in the markets it serves by 2030 Jersey is already harnessing the cross-fertilisation of its digital and financial services sectors to develop innovative solutions in diverse areas such as impact measurement, supply chain traceability and blockchain secured carbon sequestration
BYMARKSTEED PRINCIPAL&CEO
LAMDA, the London Academy of Music & Dramatic Art, has been a world leader in teaching and examining drama for over 150 years, and provides qualifications for teachers of LAMDA Kellett now has four professional LAMDA teachers on staff, coaching students in Years 5, 6, 8 and 12 in dedicated lessons, where they explore and refine their speaking and communication skills These lessons, along with dedicated Innovation classes, form an essential part of Kellett's CEO and XXX
KELLETTSCHOOL,THEBRITISHINTERNATIONALSCHOOLINHONGKONG
LAMDA classes focus on building practical skills to ensure that our students can articulate themselves and connect their ideas to a wider audience.
KELLETTPREPARESSTUDENTSFOR THEMID-21STCENTURY WORKPLACE
Over the course of the year, students progress their ability to stand in front of an audience and speak in a persuasive and motivational way And the impact on students' skills and confidence has been very apparent, with teachers from other subject areas commenting on the visible changes in the way students approach their class presentations. They will be able to speak well in interviews as well as use their voice to motivate and influence others across a wide range of platforms.
Principal, Mark Steed's, vision of preparing students to be "future ready" The world is becoming increasingly dynamic and being able to confidently communicate, both digitally and live, is a critical skill. In addition, it is part of efforts to enable students to build a portfolio of additional assessed skills, beyond traditional examinations Students study the LAMDA developed curriculum which culminate in graded examinations in Speaking in Public, assessed by examiners in London. Weekly
May 2022 saw the first LAMDA examinations take XXXX 35
The global increase in incidences of working from home in recent years has cemented the importance of one skillset for almost all businesses and organisations the ability to present and talk publicly. The benefits of being able to speak publicly are many, stretching from the classroom to the university lecture hall, to interviews, into the workplace and beyond. Numerous studies show that the earlier you develop this skill the easier it is to grasp With this in mind, Kellett School turned to an age old British institution to ensure public speaking is taught explicitly and effectively in its classrooms.
About Kellett Kellett School was founded in 1976 as a not for profit association by like minded parents, in order to provide a high quality British education to the English speaking community in Hong Kong.
Today, Kellett, the British International School in Hong Kong, educates over 1300 students from 4 to 18 years in the English National Curriculum. Kellett offers a truly outstanding education, evidenced by a BSO Inspection, membership of HMC and IAPS, as well as exceptional public examination results. A broad curriculum, coupled with a wide variety of extra curricular activities, ensures that all students from Reception through to I/GCSEs and A levels achieve their personal best. place, with over 170 students in Years 8 and 12 being examined The examinations were taken via Zoom, with students required to prepare speeches on a variety of topics, complete an impromptu speaking task, and answer a set of theory questions based on the practice of public speaking Examiners assess students on their ability to speak clearly and confidently, whilst using variance in their pitch, tone, volume and pace. They also place value on students being able to structure their thoughts logically and use rhetorical devices to help persuade and inspire their audience.
Kellett is committed to expanding and improving its Expressive Arts offering, as evidenced by the recent appointment of a Director of Expressive Arts As part of those efforts Kellett's LAMDA programme is XXXXXXXX
developing to include more creative courses, such as acting, devising and speaking verse and prose, with students having the option to build their expression and performance skills through Extra Curricular Activities.
WWW.BRITCHAM.COM