2022 / 2023 ACADIANASYMPHONY.ORG
ACADIANA'S BEST PLACE TO BANK.Still
Advancial has served Acadiana for over 35 years with great products and excellent service. As a long-standing financial partner to this community, we're proud to be a credit union trusted by so many members who know we have their best interests at heart…and without the catches or fine print you find at other places. Here for you now and at every stage of life - check us out at advancial.org.
since 1985 Johnston St. | Kaliste Saloom | Advancial.org #BankingRedefined
TABLE OF
MASTERWORKS CONCERT SERIES
CONTENTS ASO38:
Star Wars: A New Hope In Concert - A Night at the Movies .................... 18 Thursday, September 22, 2022 Heymann Performing Arts Center | 7 PM Italian Jewels - A Baroque Beginning ...................................................................... 24 Friday, October 21, 2022 St. John's Cathedral | 7 PM Puccini: Gianni Schicchi - An Evening of Opera .............................................. 28 Friday, November 4, 2022 | 7 PM - UL's Angelle Hall Sunday, November 6, 2022 | 3 PM - UL's Angelle Hall Do You Hear What I Hear? - A Christmas Concert ......................................... 32 Tuesday, December 13, 2022 Heymann Performing Arts Center | 7 PM Love, Sax & Tango - A Cultural Revolution ........................................................... 40 Tuesday, February 14, 2023 Acadiana Center for the Arts | 7 PM Renewed Voices - A Bach Experience ................................................................... 44 Friday, March 31, 2023 St. John's Cathedral | 7 PM Musical Rebellion - The Turning Point ................................................................... 48 Saturday, May 6, 2023 UL's Angelle Hall | 7 PM ASO Board of Directors ...................................................................................... 3 ASO Staff ................................................................................................................ 3 Sponsors & Partners 6 Message from Maestro ....................................................................................... 9 ASO Musicians ..................................................................................................... 13 Symphony 101 15
ASO38:
TABLE OF CONTENTS
MUSIC
Francesco Mazzonetto
Acadiana
Luque
Acadiana
Acadiana
Saint
OUR MISSION & VISION
Our mission is to inspire culture through music. Our vision is to bolster our cultural economy and uphold unparalleled civic value, through the power and joy of music, by providing excellence in orchestral performances of diverse repertoire, and educational experiences to inspire and enrich our future generations, thus creating a vibrant community in which to live and work.
Our sincere appreciation to those businesses and individuals who supported the symphony through advertising in this program booklet.
hope you enjoy this comprehensive guide of our 38th season!
THE LISTENING ROOM CHAMBER
SERIES
........................................................................................ 54 August 21, 2022
Center for the Arts | 3 PM Virginia
........................................................................................................... 58 January 15, 2023 Acadiana Center for the Arts | 3 PM Gregory Harrington ............................................................................................... 62 March 12, 2023
Center for the Arts | 3 PM Fernando
Martin ......................................................................................... 66 June 4, 2023
Center for the Arts | 3 PM THANK YOU!
We
OF DIRECTORS
ASO38 | 3 STAFF Administrative Jillian Bradley, MBA .................................................... Director of Fund Development Tonio Cutrera Orchestra Operations Manager Casie Ford Lowry Orchestra Personnel Manager & Music Librarian Tonya Theriot Mouton, CPA Accounting Manager Michael Zeek Education Manager & Ticketing Coordinator Alicia Zeringue Marketing & Communications Manager EXECUTIVE DIRECTOR Dana P. Baker MUSIC DIRECTOR & CONDUCTOR Mariusz Smolij Orchestra Representatives Lauren Baker | Concertmaster, Violin Molly Goforth | Orchestra Committee Chair, Cello Staff Representatives Dana Baker | Executive Director Mariusz Smolij | Conductor & Music Director Executive Committee PRESIDENT .............................................................. Cindy Veillon Mattei EXECUTIVE VICE PRESIDENT Ryan Domengeaux SECRETARY Dr. Dee Garrettt TREASURER Scott Meyers MEMBER-AT-LARGE ............................................................ Vernon Moret MEMBER-AT-LARGE ............................................................. Cecile Tauzin Board Members Chuck Boudreaux Nadia de la Houssaye Kohlie Frantzen Dr. Kenneth Habetz Cecelia Hoyt Dr. Nahla Dahr-Malek Stephen Morrow Lynn Sanders Robert Thibodeaux BOARD
"Serving on the Acadiana Symphony Orchestra Board of Directors is a rewarding and fullfilling way to give back to the Lafayette community. ASO accepts applications and nominations for new board members each spring. If you are interested in applying for the board, contact me at dana@acadianasymphony.org today!" —Dana P. Baker, Executive Director
ACADIANA SYMPHONY YOUTH ORCHESTRA
Directed by Dragoş Filip, Acadiana Symphony Youth Orchestra (ASYO) is open to students ages 13 and older. This group is ASO's premier youth orchestra, performing advanced orchestral literature throughout their season, which begins in September.
ASYO members are provided with amazing performance opportunities throughout the year. These young musicians gain experience in front of audiences in a variety of environments and venues, including the opportunity to play alongside ASO, and performing at Festival International de Louisiane.
It is ASO's mission to build musicians, and guide them as they pursue their passions through real-world experiences.
ACADIANA SYMPHONY PREPARATORY ORCHESTRA
Acadiana Symphony Preparatory Orchestra (ASPO) is open to string players ages 8-13. The program emphasizes technique development, incorporating instruction on fundamentals of scales, shifting, and bowing, in addition to formative ensemble skills experience. The Preparatory Orchestra feeds into the Youth Orchestra, giving these young musicians a better grasp of the responsibilities involved in being a part of an orchestra. ASPO musicians sharpen their skills and are given opportunities to perform, in order to expand their horizons and prepare them for their musical futures.
4 | ASO38
MEET FRIENDS | GAIN EXPERIENCE | GROW YOUR TALENT JOIN THE FUN! EMAIL info@acadianasymphony.org
Acadiana Symphony Orchestra and Conservatory of Music MUSIC LESSONS WE DO THAT! AGES 3 TO 93 DOZENS OF INSTRUMENTS & VOICE SIGN UP TODAY ACADIANASYMPHONY.ORG
Thank You
SPONSORS & PARTNERS
We are honored that these businesses, organizations, and individuals have invested in ASO and believe in our mission to provide quality cultural performances and educational programs to this community.
THE UNDERWRITER'S CIRCLE
Ruby MPW Properties Emerald Castle Row, LLC Financial Strategies Group Jones Walker Lafayette Coca-Cola Bottling
BUSINESS ALLIANCE
Platinum Baton Townsquare Media
Golden Baton The Acadiana Advocate Financial Strategies Group Service Chevrolet Cadillac Billy & Cecile Tauzin
Silver Baton Advancial Federal Credit Union Dianna Rae Jewelry Lafayette Music Company Right at Home Sonic, Guernsey Holdings LLC
6 | ASO38
CONCERTMASTERS
Schools of the Sacred Heart | Thib's Auto Titles & Tags | Torian Law
FRIENDS OF THE SYMPHONY Conductor
Albarado's Fine Furnishings | Dr. Lon Baronne II | Episcopal School of Acadiana The Foard Group – Morgan Stanley | Fontana Center | Hit N Run Food Stores LHC Group | Moss Motors | Paul's Jewelry | Sam Robertson Real Estate
Strings
Acadian Estates & Custom | Acadiana Automotive Group | Acadiana Security Plus Acadiana Travel | Bayou Title | The Better Living Group | The Blake at Lafayette Bradley Moreau Title | Cajun Food Tours | Camellia Dental
DJW Insurance | Dr. Melanie Fowler Orthodontic Studio | Graze Acadiana Hilliard Art Museum | Koi | Lafayette Music Company | Moncus Park Red River Bank
Woodwind
Better Boot Productions | Douglas Title | EZBIS, Inc Sabine Pools | SOLA Violins | Vermilion Strings
Brass Albany Fitness | Dorothy Elizabeth Esthetics Maillons Permanent Jewelry | Perspective Valuation
GRANTS & FOUNDATIONS
Heymann Foundation | Lafayette Parish School System Lafayette Travel | Lafayette Visitors Enterprise Fund | Louisiana Lottery Mills Family Foundation | Stuller Family Foundation | Tides Medical Foundation William C. Schumacher Family Foundation
FUNDRAISING EVENTS
The Better Living Group | FM Bank | The Gleason Group | Home Bank Madeleine Groth, DDS | Mercedes Benz of Lafayette Rudick Construction Group | Service Chevrolet Cadillac SYMPHONY IN THE SCHOOLS
Noah Brandon | Amelie Breaux | Mr. & Mrs. D Jackson Brink, Jr Carolyn Bruder | Kathleen Cox | Terry Cromwell | Dr. Nahla Dahr-Malek Mary England | Kohlie Frantzen | Alice & Juno Guedry Magen Hornsby | David Hostetter | Cecelia & Ted Hoyt Jean Hurley | Lafayette Parish School System | Sarah Lopez Cynthia Veillon Mattei | Joseph McCarty | The McDermotts | Vernon Moret Mills Family Foundation | Sola Violins | Stuller Family Foundation Deborah Amy & Dennis G. Sullivan | Drs. R & MG Waggoner William C. Schumacher Family Foundation
ASO38 | 7
I'm truly honored and delighted to invite you to Acadiana Symphony Orchestra's . As a community, we've experienced many changes to the way we live, work and communicate with each other, over the recent years and decades. As obstacles have necessitated better solutions, and challenges have sparked progress and innovation, the history of culture not only mirrors those developments, but creates its own paths of forward momentum.
Musical literature is rich with examples of innovative composers whose geniously written works underly many turning points within the history of the world's societies and cultures. I believe that familiarizing ourselves with this important heritage can be a illuminating and fascinating journey.
Please join us as we perform several musical turning points, exemplified by the spiritual masterpieces of Bach and Haydn, the monumental and revolutionary works of Beethoven, and the intimate creations of Schubert and Chopin, as well as inventive renditions of music by U2, Piazzolla, South African jazz, and the imaginative film score of Star Wars, written by John Williams.
This year's addition of The Listening Room – our new, four-part chamber music series in collaboration with Acadiana Center for the Arts, is part of ASO's own organizational turning point, as we strive to provide our community with a broader spectrum of high-quality musical performances and unique cultural experiences. We're honored and delighted to be joined by four outstanding international soloists, who will perform works from all over the world, alongside ASO's musicians, in an intimate setting of the AcA. The sounds of Romantic piano, Irish fiddling, flamenco guitar, and Mexican dances will make this series truly unforgettable.
I'm looking forward to seeing you on the downbeat, and wish you happy listening!
MARIUSZ SMOLIJ
ASO Conductor & Music Director
ASO38 | 9
2022 / 2023
Lafayette Campus • PK3-5th • 721 E. Kaliste Saloom Rd. • 337-993-2263 Cade Campus • 6th-12th • 1557 Smede Rd. • 337-365-1416 ESA welcomes students and families of all races, religions, and national or ethnic origins, as well as those with physical disabilities. Schedule a visit at ESAcadiana.com. Free your inner scholar. Build your confidence. Discover your inspiration. Believe you can learn anything.
Get to know MAESTRO SMOLIJ
Considered one of the most exciting conductors of his generation, Maestro Mariusz Smolij (pronounced MAR-EE-OOSH SMOLY) has led over 130 orchestras in 27 countries on five continents, appearing in some of the most prestigious concert halls in the world.
Smolij currently serves as Conductor and Music Director of Acadiana Symphony Orchestra, Music Director of Riverside Symphony in New Jersey, as well as Artistic Director of Lipiński International Violin Festival and Competition, in Poland. An accomplished conductor, he has served previously as Resident Conductor of the Houston Symphony, Associate Conductor of the New Jersey Symphony, Artistic Director of Wrocław Lutosławski Philharmonic and International Festival Wratislavia Cantans and Toruń Symphony Orchestra, in his native country of Poland.
Additionally, he is a frequent recording artist for Naxos International, and has consistently gained international acclaim, including praises by the New York Times for "compelling performances." In North America, he has conducted the Orchestra of the Chicago Lyric Opera, St. Louis Philharmonic, Rochester Philharmonic, Indianapolis Symphony, Indianapolis Chamber Orchestra, New Orleans Philharmonic, Hartford Symphony and Symphony of Nova Scotia, among many others. Internationally, he enjoys a notable reputation, appearing with accomplished orchestras in Germany, Italy, France, Switzerland, Holland, Austria, Israel, South Africa, Bulgaria, Serbia, Hungary, Czech Republic, Slovak Republic, and Poland.
He is an internationally recognized pedagogue, having served as professor at Northwestern University in Chicago-Evanston and teaching at Zurich Conservatory in Switzerland. He is also a frequent guest professor at Tianjin Conservatory in China.
In 2015, his Naxos CD with music by distinguished female composer Grażyna Bacewicz, won a Fryderyk Award (equivalent of a Polish Grammy). Most recently, in 2019, the president of Poland awarded Smolij the "Knight's Cross of the Order of Merit of the Republic of Poland" for distinguished contributions to international cultural collaborations.
Photo Credit: Laura Pedrick, New York Times photographer
Musician Roster
MUSIC DIRECTOR & CONDUCTOR
Mariusz Smolij
VIOLIN
Lauren Baker, Concertmaster Marta Turianska, Associate Concertmaster Stefka Madere, Principal Second Iya Tsyrkot
Michael Blaney Christian Aldridge Bingqing Xia Hannah Phyllis Urdea Marcus
VIOLA
Grant Nedillion Cassandra Magee Casie Ford
Patrick Prejean
CELLO
Dragoş Filip, Principal Molly Goforth Vasyl Kuvayskov Mert Özkan Jaime Compton Halvan
DOUBLE BASS
Samuel Shreves Steve Lege Matthew Blaize
FLUTE
Andrea Kapell Loewy, Principal Suzanne Buerkle
OBOE
Deborah (Hung Ying) Fei Perry Trosclair
CLARINET
Renee Breaux, Principal Arthur Riedel
BASSOON
Susan Lauderdale, Associate Principal
HORN
Rod Lauderdale, Principal Catherine Roche-Wallace Arisia Gilmore
TRUMPET
Nicholas Whitchurch, Principal Paul Morton Etienne Stoupy
TROMBONE
Michael Brian Logan, Principal Nicholas Garrison
BASS TROMBONE Benjamin Yates
TUBA Scott Landry, Principal
TIMPANI Brett Landry, Principal
PERCUSSION
Tonio Cutrera, Principal Troy Breaux Otto Schrang
PIANO Susan Comeaux, Principal
Due to additional commitments and various concert needs, performing musician roster may vary.
ASO38 | 13
FOR FUTURE GENERATIONS Keep e music going with your LEGACY GIFT Your charitable bequest or other planned gift to the Acadiana Symphony Orchestra can make a significant impact by helping to ensure that ASO thrives for generations to come. Gifts of all sizes make it possible for us to build financial strength and maintain our tradition of excellence and committment to the Acadiana community. THANK YOU FOR YOUR CONSIDERATION, VISION AND GENEROSITY. CONTACT JILLIAN BRADLEY FOR INFORMATION ON LEGACY GIVING JILL@ACADIANASYMPHONY.ORG | 337.235.1440
Symphony 101
A glossary of terms to enhance your Acadiana Symphony experience.
COMPOSER A person who writes music. (Mozart, Beethoven, Bach, Vivaldi)
CONCERTMASTER The leader of the first violins of an orchestra. Customarily the assistant to the conductor. This person can stand in for the Maestro if he or she is unable to perform. (Lauren Baker is our Concertmaster)
CONCERTO (pronounced kuhn-chair-toe) Musical solo. A piece of music written for a soloist, generally accompanied by and orchestra or larger body of musicians.
CONDUCTOR A person who directs the performance of a musical ensemble/orchestra. (Mariusz is our conductor) Also See: Maestro
ENSEMBLE (pronounced on-sahm-bull) A musical performing group 'assembled' together such as an orchestra, choir, chamber group, or band.
FANFARE A short piece of music played by brass instruments and trumpets (and sometimes percussion), usually for ceremonial purposes. (We had our own Fanfare composed for our 35th Season)
MAESTRO A distinguished musician, especially a conductor of classical music. (Mariusz is our Maestro) Also See: Conductor
MOVEMENTS
A principal division, part, or section of a sonata, symphony, or piece of music.
ORCHESTRA
A group of musicians organized to perform music. A group playing various instruments including: string instruments (violin, viola, cello, double bass, guitar, etc); woodwind instruments (flute, oboe, clarinet, bassoon, saxophone, etc); brass instruments (trumpet, trombone, tuba, French horn, coronet, etc); and percussion instruments (drums, cymbals, piano, bells, tambourine, etc). (The ORCHESTRA plays SYMPHONIC music)
PROGRAM A brief outline of what's going to happen and who is participating in an event or performance. (You can find the concert "Programs" in this book)
SYMPHONY
A large instrumental composition, generally divided into three or four parts. A long and complex work in sonata form, which an orchestra performs. (What our Orchestra plays as a whole)
ASO38 | 15
Allow us to orchestrate your dream vacation! ACADIANA TRAVE L PROUDLY SUP PORTS THE ACADIANA S YMPHONY! Luxury Vac a tions • Cruises • Honeymoons & Destination Weddings Corporate Travel • Group & Incentive Travel • Family Travel We are the first and oldest travel agency in the Acadiana area. Stop in or give us a call to discuss your travel dreams! 414 Heymann Boulevard, (in the Oil Center), Lafayette, LA 70503 Hours: 8:00AM - 5:00PM • (337) 233-6990 • www.acadianatravel.co m ASO'S OFFICIAL TRAVEL PARTNER
WARS: A NEW HOPE IN CONCERT
Thursday, September 22, 2022 Heymann Performing Arts Center | 7 PM
Twentieth Century Fox Presents A Lucasfilm Ltd. production
Star Wars Film Concert Series Star Wars: A New Hope
A Night At The Movies
Feature film with soundtrack performed live-to-picutre by Acadiana Symphony Orchestra
CONDUCTED BY Mariusz Smolij
COMPOSED BY John Williams
There will be one intermission
PROGRAM NOTES
A turning point in cinema. This 1977 cinema classic is known for its seismic impact on both cinema and culture, and for inspiring audiences around the world with its mythic storytelling, captivating characters, groundbreaking special effects and iconic musical scores, composed by Academy Award® winner, John Williams.
What's Interesting About This Concert
• THE TURNING POINT: the premiere of the first movie in the Star Wars franchise - A New Hope opened not only a new chapter in the world's cinematography, but also gave birth to a new subculture among mostly young audiences, and sparked a renewed interest in space and space exploration.
• John Williams is the most famous American composer of movie music. He's written scores for over 100 well-known films, and has been nominated for a record number 52 Academy Awards®, winning 5, as well as winning 4 Golden Globe and 25 Grammy Awards®.
18 | ASO38
--------
STAR WARS : A NEW HOPE IN CONCERT
PROGRAM
STAR
• John Williams also frequently composes
music, and has penned a
including two frequently
He is also the author of the Olympic
for 1984
in Los Angeles.
Following its premiere in 1977, Star Wars: A New Hope generated over $776 million in
to more than $3 billion in today's
WRITTEN AND
Kurtz
BY
ASO38 | 19
STAR WARS : A NEW HOPE IN CONCERT
Presentation licensed by Disney Concerts in association with 20th Century Fox, Lucasfilm Ltd., and Warner/Chappell Music. All rights reserved. STARRING Mark Hamill, Harrison Ford, Carrie Fisher, Peter Cushing, and Alec Guinness
DIRECTED BY George Lucas PRODUCED
Gary
MUSIC BY John Williams Panavision Prints by Deluxe Technicolor MPAA PG Rating Original Motion Picture Soundtrack available at Disneymusicemporium.com
classical
symphony and solo concertos for many orchestral instruments,
performed violin concertos.
Fanfare written
Games
•
ticket sales – translating
ticket prices.
Star Wars Film Concert Series
President, Disney Music Group
Ken Bunt
SVP/GM, Disney Concerts
Chip McLean
Supervising Technical Director
Alex Levy – Epilogue Media
Film Preparation
Ramiro Belgardt
Business Affairs, Lucasfilm
Rhonda Hjort
Chris Holm
Music Preparation
Mark Graham Matthew Voogt Joann Kane Music Service
Disney Music Library Operations, Disney Concerts Brannon Fells Royd Haston
Marketing & Publicity
Lisa Linares
Rebecca Armour Maria Kleinman
For Booking Inquires: Emily.Yoon@ICMPartners.com
VP, Disney Concerts
Gina Lorscheider
Business Affairs, Disney Concerts
Darryl Franklin
Phil Woods
Elena Contreras
Addison Granillo
Business Affairs, Warner-Chappell Scott McDowell
20 | ASO38 STAR WARS : A NEW HOPE IN CONCERT
Production Credits
LAFAYETTE A SALES CENTEROFCOCA-COLA BOTTLINGCO. UN I T E D PROUD SPONSOR ACADIANA SYMPHONY ORCHESTRA & CONSERVATORY OF MUSIC
Vernon Moret vernon@financialstrategiesgroup.us 337.232.6789 Helping you reach your financial goals. financialstrategiesgroup.us Your Security Our Number One Priority (337) 839-1880 www.GetASPnow.com Working 24/7 when your safety matters. We work hard to provide you with the highest quality design, installation and monitoring for residential and commercial alarm systems.
LAFAYETTE 4906 AMBASSADOR CAFFERY (337) 981-4350 ORTHODONTICSTUDIO.COM NEW IBERIA 1116 PARKVIEW DRIVE (337) 364-5448 PHASE 1 TREATMENT STARTING AT AGE 7 TRADITIONAL BRACES, CLEAR BRACES, INVISALIGN AND ZOOM! WHITENING FLEXIBLE FINANCING WITH LOW DOWN-PAYMENTS BOARD-CERTIFIED 15+ YEARS OF EXPERIENCE PROFESSOR AT LSU DENTAL SCHOOL
ITALIAN JEWELS
A Baroque Beginning
Friday, October 21, 2022 St. John's Cathedral | 7 PM
GUEST ARTISTS
Giancarlo de Lorenzo (Italy), guest conductor
Filip, cello
PROGRAM
Sinfonia in G-Major, RV 146
Allegro
Andante. Vivace
Allegro tempo di Minuetto
Adagio for strings and organ
Concerto for cello and strings in A-minor, RV 421
Allegro non troppo
Largo
Allegro
A. Vivaldi (1678–1741)
T. Albinoni (1671–1751)
A. Vivaldi
Dragoş Filip, cello
Ancient Airs and Dances, Suite No. 3
Italiana
Arie di corte
Siciliana
Passacaglia
Cinema Paradiso
Sonata No. 2 in A-Major
Allegro
Allegro
O. Respighi (1879–1936)
E. Morricone (1928–2020)
G. Rossini (1792–1868)
PROGRAM NOTES
A turning point in classical music. Take a joyous journey to where it all began – Italy – the birthplace of the orchestra and the Baroque classical era. Widely considered to be the one of the most influential periods for modern western music, the Baroque style is marked by fuller and more complex musical compositions, including multiple independent melody lines, performed simultaneously by different instruments, and often incorporating voices, just as we see in modern symphonic presentations.
24 | ASO38
ITALIAN JEWELS
I.
II.
III.
I.
II.
III.
I.
II.
III.
IV.
String
I.
II. Andantino III.
Dragoş
What's Interesting About This Concert
• THE TURNING POINT: 17th century Italy is the birthplace of the modern orchestra. Early instrumental ensembles consisted mostly of string instruments with the occasional addition of the harpsichord and a handful of winds.
• Baroque Italian composers not only shaped the musical styles and forms for generations to come, but introduced musical terminology that is still used today by musicians all over the world.
• Italian instrument makers of 17th and 18th century, including Antonio Stradivari and Giuseppe Guarneri built the best and highest quality string instruments, unmatched by later generations. The value of the most expensive Stradivari violin – the so called "Stradivari Messiah", is estimated to be worth approximately $200 million.
• Ottorino Respighi (1879 – 1936) was a proud admirer of his country's musical past. In addition to his modern works, he composed a series of works that evoke Italian music from previous centuries, including Ancient Airs and Dances, presented at this performance.
GUEST ARTIST GIANCARLO DE LORENZO – CONDUCTOR
Giancarlo studied at the School of Music of Brescia, graduating in Organ and Organ Composition, with high marks under M° F. Castelli. At the same time, he also received a Diploma of Maturità Classica, and then went on to attend courses of the D.A.M.S. Music section at the faculty of Lettere e Filosofia in Bologna, Italy. He has also studied composition and orchestra conductorship with M° G. Cataldo, which widened his knowledge and experience further.
He has been the conductor of the Orchestra Vox Aurae of Brescia, Itlay, since 1992, becoming the Artistic Director and 1st Conductor of the Orchestra del Teatro Olimpico of Vicenza, Italy, in 2003, where he toured with this orchestra in Italy and abroad, until 2011.
Giancalo has collaborated with the publishing house Agorà in Milan, Italy, to produce two CDs of Durante's string symphonies in their integral versions, the first-ever published CD devoted to 900 Baroque, with baroque style pieces by Italian composers of the century – including J. Myslilecek's string symphonies, F.L. Gassman's complete string symphonies, and Mozart's concertos for piano and orchestra. Most recently, he recorded a CD dedicated to W.A. Mozart with the Orchestra Sinfonica Abruzzese, together with M° Ettore Pellegrino and M° Danilo Rossi. He is currently the Music Director of Orchestra Sinfonica Sanremo, in Italy.
ASO38 | 25
ITALIAN JEWELS
Dragoş Filip is a performer, music educator, and media-composer based in Lafayette, Louisiana. He is an active chamber and orchestral musician. He is the principal cellist of Acadiana Symphony Orchestra, and is a frequent performer with the symphony orchestras of Baton Rouge, Alexandria, and the Mobile Symphony, in Alabama. He has worked as a recording artist for various musicians, including the Grammy-nominated artist Marc Broussard, and Grammy winner Lauren Daigle.
Dragoş maintains an active private studio in addition to teaching high school string orchestra at Ovey Comeaux High School, and L.J. Alleman Fine Arts Magnet Academy. He has also been the Music Director and Conductor of the Acadiana Symphony Youth Orchestras since 2016, and his students are regularly accepted into the Louisiana All-State Orchestra and Lafayette Parish School System Gifted & Talented program. Before moving to Lafayette, he taught in Baton Rouge for the Kids Orchestra program.
Dragoş is originally from Bucharest, Romania, and has been living in Louisiana since 2006. He has performed with world-renowned vocalists Renee Fleming, and Kristin Chenoweth; violinists Sarah Chang, Giora Schmidt, and Yevgeny Kutik; pianists Jeremy Denk, and Lang Lang; guitarist Sharon Isbin, saxophonist Branford Marsalis, and trumpeter Chris Botti.
26 | ASO38 ITALIAN JEWELS
GUEST ARTIST DRAGOŞ FILIP
Building Musicians
ACADIANA SYMPHONY'S EDUCATION PROGRAMS
Ages 3 to 93 and dozens of instruments o ered as well as voice. Taught by our Trained Teaching Artists.
Group classes providing an excellent introduction to the piano.
Young musicians gain real world orchestra experience and exposure through musical training and performance opportunities.
Students learn how to play a stringed instrument in group music lessons twice per week, after school, throughout the school year. Each student is given an instrument and case to use as their own.
A partnership with LPSS to ensure every student, pre-K through 5th grade, receives in-school and o -campus experiences in all art forms.
SUPPORT THE SYMPHONY SUPPORT THE FUTURE OF MUSIC
PUCCINI: GIANNI SCHICCHI
An Evening of Opera
UL's Angelle Hall
GUEST ARTIST
University of Louisiana Opera Department
I: GIANNI SCHICCHI
act comic opera performed by Acadiana Symphony Orchestra and the University of Louisiana Opera Department (Shawn Roy, Stage Director)
PROGRAM PROGRAM NOTES
A turning point in opera. A presentation of Giacomo Puccini's famous comic opera, Gianni Schicchi. Puccini was among many composers of the 19th century who developed new ways to entertain and connect with wider audiences, by creating works that utilized operatic romanticism, on-stage antics, and a newly developed lyrical style of the time, known as bell canto. The work of Puccini and others from this period influenced generations of musicians and composers who followed.
What's Interesting About This Concert
• THE TURNING POINT: Giacomo Puccini came up with the novel idea of writing short, one-act operas, that could be performed in groups, or separately. This is a major step away from previous traditions of long, multi-act staged works.
• The world premiere of Gianni Schicchi took place at the Metropolitan Opera in New York in 1918, and became an immediate hit with critics and audience.
• Puccini was a fifth-generation musician and composer in his family. His father, Michele (1813–1864) was a conductor, organist and composer of religious music, and his grandfather Domenico (1772–1815) wrote orchestral and piano music. His great grandfather Antonio (1747–1832) and great, great grandfather Giacomo (1712–1781) were noted Italian musicians, as well.
• O mio babbino caro (Oh my dear Papa), a soprano aria from Gianni Schicchi, is considered not only one of the best of Puccini's arias, but one of the most famous operatic arias of all time.
• Gianni Schicchi is the only opera where "the main character" does not sing a single note and does not utter a single word!
28 | ASO38
PUCCIN
Friday, November 4, 2022 | 7 PM Sunday, November 6, 2022 | 3 PM
One
A global network where most offices are independently owned and operated. SERVICES WE PROVIDE: • Safety Supervision • Bathing/Hygiene • Laundry • Medication Reminders • Meal Preparation • Veterans Affairs • Transportation & Errands • Companionship • Light Housekeeping 850 Kaliste Saloom Rd., Ste. 107 | Lafayette, LA 70508 | 337.806.9171 | acadianacare.com • Long Term Care Insurance • Private Pay License # 2203783744 In-home care is the perfect choice for those who want to remain independent but are challenged by activities of daily living. PAYMENT OPTIONS: OUR CAREGIVERS ARE RIGHT "IN TUNE" WITH THE RIGHT CARE
We're your people. Being local means supporting great things close to home—and being part of something bigger. At Red River Bank, we don't just appreciate your commitment to the community. We also share it. redriverbank.net 337-294-1250
DO YOU HEAR WHAT I HEAR?
A Christmas Concert
Tuesday, December 13, 2022 Heymann Performing Arts Center | 7 PM
GUEST ARTISTS
Acadiana Symphony Youth Orchestra Lafayette High School Chorus and Chorale des Amis
PROGRAM
Around the World at Christmas Time
12 Days of Christmas Merry Christmas, Merry Christmas White Christmas Waltz of the Flowers from Nutcracker Peace, Piece, Piece/Silent Night Santa Claus Is Coming to Town
Sleigh Ride
A Most Wonderful Christmas
PROGRAM NOTES
arr. B. Chase (1912–2001) arr. J. Rutter (b. 1945) J. Williams (b. 1932) I. Berlin (1888–1989) P. Tchaikovsky (1840–1893) R. S. Powell/ arr. F. Bock J. F. Coots/ H. Gillespie arr. J. Carver L. Anderson (1908–1975) arr. R. Sheldon (b. 1954)
A turning point for music in Acadiana. Celebrate the season at this Christmas-themed concert, and one of Acadiana's most beloved holiday traditions.
What's Interesting About This Concert
• THE TURNING POINT: during the 38-year history of ASO, starting in 2005, the Christmas concerts came to be known as one-of-a-kind musical presentations, where the classical symphony orchestra joins forces with local pop artists that represent other musical styles like Cajun, Zydeco, jazz and other popular genres. Dozens of new arrangements have been especially created for these performances, offering a new and innovative chapter in the repertoire of orchestral music.
• The Christmas concert is the largest ASO concert of the season, bringing together almost 200 instrumentalists and singers on stage.
• Piotr Tchaikovsky composed his third ballet, The Nutcracker in 1892. The premiere was not a success, however the orchestral suite composed from the main tunes from the ballet was an immediate hit. The full performances of the ballet became popular several decades later, starting in 1960s.
• The largest-ever performance presented by ASO, took place in March 2014. Gustav Mahler's Resurrection Symphony joined the orchestras of ASO and Baton Rouge Symphony, Choral Acadienne and BRSO Chorus together on one stage – totaling almost 300 performers.
32 | ASO38 DO YOU HEAR WHAT I HEAR ?
FOOD • FUEL • FAST Locally Owned and Operated Visit one of our South Louisiana Locations LAFAYETTE 2007 Johnston Street 1551 SE Evangeline Thruway 2200 Kaliste Saloom BROUSSARD 1240 Albertson Parkway HENDERSON 2999 Grand Point Hwy BATON ROUGE 2313 South Acadian Thruway WALKER 27952 Walker South
that their Sacred
Academy Alumnae will tell
is a gift that shaped them into
they are today. Women of faith, intellect, purpose,
strong
integrity.
has
all
you
Heart education
the
women
compassion, and
Contact us today to experience
that a Sacred Heart education
to offer. Girls from 1-Year Old - Grade 12 The Gift of a Lifetime since 1821. www.ash1821.org
A school specifically designed for boys.
At Berchmans Academy, we celebrate the energy and engagement that boys bring to the classroom. Our rigorous, college-preparatory academics partner with our love of nature to create the perfect pairing and an ideal setting for boys to grow, learn, and perform at their very best.
Boys from 1-Year Old - Grade 12 www.BerchmansAcademy.org
www.berchmansacademy.org
Albany Rae AFitness lbany Rae Fitness COwner/Coach oach
Dr. Lon M. Baronne II is a proud supporter of Acadiana Symphony Orchestra
committee. He obtained his undergraduate degree from Emory University, where he graduated summa cum laude.
Dr. Baronne's published research includes work on traumatic brain injury, spinal cord injury, and lumbar fusion surgery. He has also authored book chapters on spondylolisthesis and spinal trauma. He is a member of The American Academy of Orthopaedic Surgeons (AAOS), North American Spine Academy (NASS) and Cervical Spine Research Society (CSRS).
Dr Baronne is an accomplished photographer and
with his wife and
Lon M. Baronne, II, MD
fellowship-trained and board-certified orthopedic spine surgeon, specializing in minimally invasive spine surgery, robotic spine surgery, artificial disc replacement, and cervical and lumbar spine surgery.
Dr. Baronne has cared for patients at Louisiana Orthopaedic Specialists since 2014. He completed his orthopedic spine surgery fellowship training amongst pioneers in complex cervical spine surgery at the University of Pittsburgh Medical Center. Prior to his fellowship, Dr. Baronne completed his residency training at the University of Utah, Department of Orthopedic Surgery. He received his medical degree from Georgetown University School of Medicine, where he graduated magna cum laude and was a member of the student ethics
Louisiana's Most Experienced Robotic Spine Surgeon (Globus Excelcius GPS)
loves spending time
three daughters. Call 337-235-8007 to schedule an appointment.
LOVE, SAX & TANGO
A Cultural Revolution
Tuesday, February 14, 2023 Acadiana Center for the Arts | 7 PM
GUEST ARTIST
Karèn Devroop (South Africa), saxophone
PROGRAM
All works arranged for saxophone solo, strings and rhythm section by Karèn Devroop
Adios Nonino Oblivion Libertango Ave Maria
A. Piazzolla (1933–1990)
SAX
The Wedding A. Ibrahim (b.1934) Cane Cutter Dance of the Indentured Pentrich Umhlanga
Just Friends
Everything happens to me
Summertime
PROGRAM NOTES
K. Devroop
C. Parker (1920–1955)
G. Gershwin (1916–1937)
A turning point in orchestral norms. An evening of romantic musical masterpieces, accompanied by the sultry sounds of the saxophone. Works include that of visionary tango composer, Astor Piazzolla, a musical game changer of the 20th Century, who elevated the musical form of tango from the red-light districts of Buenos Aires, Argentina, to be performed on some of the world's most prestigious concert stages. The use of saxophone in classical music is still a relatively new concept, and the instrument continues to be an uncommon fixture in the symphony – creating a unique and exciting experience for the audience.
What's Interesting About This Concert
• THE TURNING POINT: saxophone, developed by Belgian instrument maker Adolphe Sax in 1846, was not fully accepted as a part of the orchestral family until the late 20th century. Modern compositions embracing new styles, and exploring new musical colors, fully opened the door for saxophone to join the traditional orchestra only in recent decades.
• Guest artist, Karèn Devroop, is a leading South African saxophonist, composer, and educator. He also lectures on the history and current trends in South
40 | ASO38
LOVE,
& TANGO
African music, where classical traditions, jazz, native African folk music find a fascinating crossroads, to offer fresh new musical experiences.
• The ongoing development of the saxophone resulted in the creation of nine different variations of this instrument – ranging from the highest sounding sopranino, to the lowest sounding, subcontrabass. The saxophone family covers in pitch, the entire range of all instruments of the symphony orchestra.
Karén Devroop is South Africa's leading saxophonist, having performed with most of South Africa's leading jazz and classical artists. He has performed all over the wolrd as a soloist and lead alto saxophonist, and has several live and studio recordings to his credit.
He is the founder and current director of the Unisa Big Band and Artistic Director of the Unisa Jazz Festival.
Karén has appeared as a side stage act for Cedar Walton, Earth Wind and Fire, Jill Scott, Chicago, and Queen Latifah. He recently completed the Battle of the Saxes tour, which included jazz saxophone, classical saxophone, a jazz rhythm section, and a string quartet; and the New York Round Midnight (SA) tour – a jazz theatre production showcasing a nine-piece jazz ensemble, video, narration and stage set.
In December 2020, Karén released his new album Ancestral Home, which has received airplay in over 40 countries, with two tracks peaking at #1 and #3 on the jazz charts in the USA. He has also performed as a woodwind specialist for the Broadway production, Bye Bye Birdie in the USA. Karén is currently on the faculty of the University of South Africa, in Pretoria, South Africa.
ASO38 | 41
GUEST ARTIST KARÉN DEVROOP PAUL V. KIEU PAULKIEU@PAULKIEU.COM 337.422.4878 OFFICIAL PHOTOGRAPHER & VIDEOGRAPHER OF ASO'S 38TH SEASON BETTERBOOTPRODUCTIONS.COM SAM@BETTERBOOTPRODUCTIONS.COM 337.412.0154 LOVE, SAX & TANGO
Proudly supporting Acadiana Symphony Orchestra ON THE www.tidesmedical.com
Loans Made Local
Langlinais Baking Company
We're community bankers - growing, investing and serving Acadiana since 1908. Whether it's business, personal or mortgage - we have you covered. Find out why more people are coming home to Home Bank. Visit us at home24bank.com. EQUAL HOUSING LENDER | MEMBER FDIC CMY
RENEWED VOICES
Bach Experience
Friday, March 31, 2023
John's Cathedral | 7 PM
GUEST ARTISTS
Andrea Kapell Loewy, flute Rachel Ciraldo, flute
Members of Louisiana State University Chorus (Trey Davis, Music Director)
PROGRAM
Brandenburg Concerto No. 3 Allegro – Adagio – Allegro
Concerto for Two Flutes and Orchestra in G-Minor
I. Allegro
II. Amoroso con sordini
III. Presto
J.S. Bach (1685–1750)
J.J. Quantz (1697–1793)
Andrea Kapell Loewy, Rachel Ciraldo, flutes Cantata BVW 4 "Christ lay in bonds of death"
J.S. Bach
Seven Last Words of the Christ on the Cross (excerpts) J. Haydn (1732–1809)
PROGRAM NOTES
A turning point for modern western music. There is no greater transformative turning point for classical and modern western music than the resurrection of Jesus Christ, and the music written to celebrate it. This Lenten-themed concert includes Johann Sebastian Bach's Cantata No. 4, which he wrote for Easter in 1707. Cantatas were written for church services, and in honor of Christian holidays, and are marked by an emphasis on vocal presentation, with an instrumental accompaniment. Bach wrote more than 200 cantatas in his lifetime, which were critical in the development of both vocal and instrumental music, and are considered to be some of his best work.
What's Interesting About This Concert
• THE TURNING POINT: Compositions of Johann Sebastian Bach are the corner stone and one of the foundations or Western music for the last three centuries. Every serious composer of instrumental or vocal music since Bach uses his compositions as a major reference point.
• The set of Six Brandenburg Concertos are among the most famous and important instrumental concertos of all time. Each of them features a different group of solo instruments. Bach presented them to Christian Ludwig, the Margrave of the Brandenburg region in Germany, as part of his application for a job in 1721. The envelope with the scores was never opened and Bach was not awarded the position – but the fame of Christian Ludwig mainly rests with Bach's dedication.
44 | ASO38 RENEWED VOICES
St.
A
• Employed all of his life as a church organist, Bach composed mostly sacred music and was obliged to provide new cantatas for every major religious celebration. He composed over 150 cantatas (some with secular themes). Christ Lay in Bonds of Death was written for Easter services in Arnstadt, Germany, in 1707.
• Johann Joachim Quantz (1697 – 1773) was a German composer, flutist and flute maker of the late Baroque period. Much of his professional career was spent in the court of Frederick the Great. Quantz composed hundreds of flute sonatas and concertos, and wrote On Playing the Flute, an influential treatise on flute performance. His works were known and appreciated by Bach, Haydn and Mozart.
ARTIST ANDREA KAPELL LOEWY
Andrea Kapell Loewy is Principal Flutist for Acadiana Symphony Orchestra. Over the course of her career, she has also acted as Principal Flutist for the Orchestra of the State of Mexico, and Guest Principal Flutist for the Shanghai Symphony.
She has presented four recital/teaching tours in China and has given a solo recital in England, and has performed at several National Flute Conventions in New Orleans, St. Louis, Kansas City, Chicago, Dallas, and New York City.
Andrea is Professor Emerita at the University of Louisiana at Lafayette. She holds a Bachelor of Music from the Eastman School of Music, a Master of Music from Emporia State University, where she played concerts throughout the Midwest with the Mid America Woodwind Quintet, and a Doctor of Musical Arts from Memphis University.
Her work can be enjoyed on a CD of contemporary flute works titled Apparitions and Whimsies, released under Centaur Records.
GUEST ARTIST RACHEL TARATOOT CIRALDO
Rachel Taratoot Ciraldo is the Principal Flutist for the Baton Rouge and Meridian Symphony Orchestras, and second flutist for the Gulf Coast Symphony. From 2007-2013, she was Instructor of Flute at Southeastern Louisiana University, and has served as a visiting instructor of flute at both Louisiana State University and the University of Southern Mississippi.
Rachel is an active chamber musician and performs regularly with guitarist and husband, Nicholas Ciraldo, in Duo Cintemani, and in the Lagniappe Trio, with harpist Stephanie Gustafson-Amfahr and violist Christopher Lowry. She has served in artistic roles, both for these ensembles, as well as for FestivalSouth, the South's premier annual cultural arts celebration. As the Development Coordinator of the Hattiesburg Concert Association, the organization that presents FestivalSouth, she effects social and economic development in south Mississippi, by working to increase awareness and relevance of arts advocacy.
Rachel is the winner of several international flute competitions and has participated in recording projects with the Baton Rouge Symphony, country singer and song-writer and member of Jimmy Buffet's Coral Reefer Band, Mac McAnally, and for Centaur Records. Rachel holds a Bachelor of Music degree from Indiana University, and a Master of Music degree from Boston University. In her free time, she loves gardening, traveling, and eating great food.
ASO38 | 45 RENEWED VOICES
GUEST
Your dreams inspire us. We're inspired by the strength, resilience and values of this Gulf South region, which we're proud to serve, and passionate about creating opportunities to improve the lives of its people and communities. Hancock Whitney Bank, Member FDIC. 337-593-6044 hancockwhitney.com (337) 347-9600, EXT 1 evan@perspectiveval.com www.perspectiveval.com Lauren Baker | (337) 298-2981 laurenbaker@lusfiber.net Emma Guidry | (307) 399-1908 Joel Martinez | (601) 467-2732 vermilionstrings.net
Sam Robertson Real Estate Co. is proud to continue supporting our friends at Acadiana Symphony Orchestra 229 Heymann Blvd, Lafayette, LA 70503 www.samrobertsonrealestate.com 337 266 2220
MUSICAL REBELLION
May
PROGRAM
Symphony No. 9 in D – Minor, op. 125 "Ode to Joy"
Allegro ma non troppo, un poco
Molto vivace
Adagio molto e cantabile
PROGRAM NOTES
Beethoven (1770–1827)
A turning point for classical music composition. The grandest concert of the season –Ludwig van Beethoven's Symphony No. 9, Ode to Joy. Ode to Joy is widely considered to be Beethoven's greatest work, and one of the most supreme achievements in the history of western music. In the field of symphonic music, there is no bigger revolutionary than Beethoven, whose works were heavily influenced by socio-political events of his time, as well as his own political views and engagement as an artist and enlightened citizen.
What's Interesting About This Concert
• THE TURNING POINT: Ludwig van Beethoven was one of the most significant innovators and groundbreakers in the history of music. His symphonies are considered an unmatched model for orchestral writing. The most remarkable, Symphony No. 9 was written in 1824, and introduces chorus and vocal soloists in its last movement.
• The text was adapted from a poem titled Ode to Joy, written by Friedrich Schiller in 1785 and revised in 1803, with additional text written by Beethoven.
• Symphony No. 9 premiered in Vienna on May 7, 1824, under the composer's direction. There are several conflicting testimonies regarding the performance, but all agree that the audience acclaimed him through many standing ovations – with handkerchiefs and hats thrown in the air, and raised hands, so that Beethoven, who they knew could not hear the applause, could at least see the ovations.
• In 2001, Beethoven's original, hand-written manuscript of the score, held by the Berlin State Library, was added to the Memory of the World Heritage Program, established by the United Nations, becoming the first musical score to be so designated.
48 | ASO38 MUSICAL REBELLION Saturday,
6, 2023 UL's Angelle Hall | 7 PM The Turning Point
I.
maestoso II.
III.
IV. Finale L.V.
GUEST ARTISTS Baton Rouge Symphony Orchestra Chorus and Chorale Acadienne
ACADIANASYMPHONY.ORG LEARN MORE Be a Symphony Supporter 337.232.4277 Subscribe. Sponsor. Donate.
50 | ASO38 TUESDAY OCTOBER 18, 2022 5:30PM ON TOP OF THE VERMILION STREET PARKING GARAGE
For a list of local restaurants visit, EatLafayette.com MORE THAN restaurants LOCALLY OWNED Discover Lafayette's culinary history by dining at the best locally-owned restaurants. 800 346 1958
Acadiana Symphony Orchestra
Morgan Stanley is proud to support Robert C. Foard Executive Director Financial Advisor 400 East Kaliste Saloom Rd Lafayette, LA 70508 +1 337 267 2521 robert.c.foard@morganstanley.com advisor.morganstanley.com/robert.c.foard © 2022 Morgan Stanley Smith Barney LLC. Member SIPC. SUP001 CRC 3942178 01/22 CS 9959239 03/21
BY
FEATURING
Francesco Mazzonetto (Italy)
PIANO
ASO CHAMBER ENSEMBLE
Lin He (Professor of Violin at LSU) Christopher Lowry Dragoş Filip Samuel Shreves
violin viola cello bass
PROGRAM
Piano Sonata No.2 in G-minor, op. 22
I. So rasch wie möglich (As quickly as possible)
II. Andantino. Getragen (Solemn/Dignified)
III. Scherzo. Sehr rasch und markiert (Very quick and marked)
IV. Rondo. Presto possible, Prestissimo, quasi cadenza
Mazurkas op. 7 No. 1 in B-flat Major: Vivace No. 2 in A-minor: Vivo ma non troppo No. 3 in F-minor
Mephisto Waltz No. 1
INTERMISSION
Die Forelle (The Trout)
R. Schumann (1810–1856)
F. Chopin (1810–1849)
F. Liszt (1811–1886)
F. Schubert (1797–1828)
Francesco Mazzonetto, piano | Brandon Motz, tenor
Piano Quintet (Die Forelle)
I. Allegro vivace
II. Andante
III. Scherzo: Presto
IV. Andantino - Allegretto
V. Allegro giusto
F. Schubert
54 | ASO38
August 21, 2022 | 3 PM
THE LISTENING ROOM |
Francesco Mazzonetto
PRESENTED
PROGRAM NOTES
ASO and AcA are pleased to premier their new chamber music series, with a presentation of the most famous chamber pieces, written by the biggest stars of the 19th Century European salons – Frédéric Chopin and Franz Schubert.
What's Interesting About This Concert
• THE TURNING POINT: early 19th century piano virtuosos such as Franz Liszt and Frederick Chopin, featured on this program, were among the first famous musical pop stars in the history of music. This happened due to the rise of economic and cultural awareness of the European upper and middle classes. Popularity of newly improved, and relatively affordable pianos, as well as frequent concerts in homes and salons of the bourgeoisie, contributed to this new phenomenon.
• Franz Schubert is the most famous writer of the art song, so titled Lieder in musical history. Leonard Bernstein compared his talent of writing the most beautiful and memorable melodies to… the leaders of The Beatles – John Lennon and Paul McCartney. One of Schubert's most famous songs, titled Trout, will be presented along with his Piano Quintet, where one of the movements is based on the same melody.
• Frederick Chopin's Mazurkas are based on Polish folk dances and are the result of the composer's fascination with the rich heritage of his native country's musical culture.
• Guest pianist, Francesco Mazzonetto is one of the youngest artists ever to be signed by the SONY Classical Label. His first CD was issued in 2017, when the pianist was only 20 years old.
FEATURED GUEST ARTIST FRANCESCO MAZZONETTO
Born in 1997, the 25-year-old piano virtuoso, Francesco Mazzonetto has received multiple honors and prizes at several international competitions, including Concours Musical de France in Paris, and the Lazar Berman and Pietro Montani International Piano Competitions, in Italy. At the age of twenty, he was awarded an exclusive recording contract with the prestigious SONY Classical label. His CD Italian Piano Works was released in 2017.
He has performed in Italy, France, Germany, Sweden, Switzerland and England – making his American debut in New York, at Steinway Hall in 2019 – all to great public and critical acclaim.
Since 2022, Francesco has been the Artistic Director of Musica Regina in Villa, an International Music Festival, which takes place in Turin, Italy, and aims to enhance the cultural heritage of young people through music.
GUEST ARTIST BRANDON MOTZ
Brandon Motz is an active performer, director, and conductor from Grand Junction, CO. He holds degrees from Otterbein University and Westminster Choir College, where he performed with the New York Philharmonic, Philadelphia Orchestra, and the San Francisco Symphony, among others. As a soloist, he made his debut in The Magic Flute at Spoleto Festival USA and performed comprimario roles with the Michigan Opera Theatre.
Brandon was previously the Director of Liturgical Music for the Cathedral Basilica of Saints Peter and Paul in Philadelphia, where he conducted the Cathedral Choir and the 80 member Archdiocesan Choir. His recording, Sound the Bell, was the official recording for the 2015 World Meeting of Families, and served as a liturgical cantor for Pope Francis' first US visit. Also an accomplished stage director, he has led new productions of both opera and musical theatre. Most recently he directed Urinetown: The Musical, for the University of Louisiana at Lafayette, where he is also an adjunct instructor of voice.
ASO38 | 55 1 2 3 4 THE LISTENING ROOM
THE LISTENING ROOM
|
Francesco Mazzonetto
MONDAY, APRIL 3, 2023 10:30AM LA PAVILLON AT PARC LAFAYETTE
PRESENTED BY
FEATURING Virginia Luque (Spain) GUITAR
January 15, 2023 | 3 PM
ASO CHAMBER ENSEMBLE
Lauren Baker Stefka Madere Grant Bedillion
Dragoş Filip Sanuel Shreves Renee Breaux Susan Comeaux
violin I violin II viola cello double bass clarinet piano
PROGRAM
Danza Brasileira Waltz No. 3 Verano Porteño WALTZ OP. 64, NO. 2 Serenata Española Sangre gitana Lamento La Romería Gran Jota
Virginia Luque, guitar
J. Morel (1931–2021)
A. Barrios (1885–1944)
A. Piazzolla (1933–1990)
F. Chopin (1810–1849)
J. Malats (1872–1812)
V. Luque F. Tárrega (1852 - 1909)
Fandango from Guitar Quintet No. 4 L. Boccherini (1743–1805)
concerto in D-Major RV 93
Allegro giusto
Largo
A. Vivaldi (1678–1741)
from Double Concerto A. Piazzolla
with ASO Chamber Ensemble
58 | ASO38
Guitar
I.
II.
III. Allegro
Tango
Guitar
THE LISTENING ROOM | Virginia Luque
PROGRAM NOTES
A one-of-a-kind musical journey with the sounds of guitar, guiding you from the pristine churches of Venice, Italy, to the colorful streets of Rio de Janeiro, Brazil. Spanish-born performer and composer, Virginia Luque will lead us through sensual compositions of the Baroque period, to the contemporary Flamenco musical traditions of southern Spain, with her superlative guitar performance.
What's Interesting About This Concert
• THE TURNING POINT: popular music from the streets of San Paulo, Brazil and the red district of Buenos Aires, Argentina take center stage at the world's most prominent music halls. In the middle of the 20th century, Argentinian Tango, Spanish Flamenco and Brazilian Samba became important new parts of the mainstream of classical music all over the world. The popularity of guitar played an important role in this new trend.
• Antonio Vivaldi, in addition to writing Concerto for Guitar featured on this program, composed over 500 solo concertos for a wide range of instruments, including violin, cello, viola, mandolin, bassoon, recorder, flute, piccolo, and lute. He is the most famous and most prolific composer of instrumental concertos in the history of music.
• Spanish composer, Francisco Tárrega (1852-1909), author of Gran Jota featured on this program is known as "the father of classical guitar" and considered, next to Andrés Segovia, one of the greatest classical guitarists of all time.
• Guest artist, Virginia Luque is not only a classical guitar virtuoso, but also an accomplished conductor and composer. The program includes a number of her own works written in the Flamenco style, originating form Virginia's native country of Spain.
LUQUE
Virginia Luque plays classical and flamenco music in a Spanish romantic style, combining extraordinary technical virtuosity, with beautiful tone and musicianship. She recently recorded Rodrigo's Concierto de Aranjuez with the London Symphony Orchestra, at Abbey Road Studios. She's also been awarded first prize at several international competitions, including the Manuel de Falla Competition for Classical Guitar in Granada, Spain, and has received the Lincoln Center Scholarship among other awards.
Virginia's concerto performances have included the Concierto de Aranjuez with the New York Virtuosi Orchestra, the Hartford Symphony Orchestra, the North Arkansas Symphony Orchestra, Riverside Symphony, the Seoul Symphony Orchestra, the Izmir Symphony Orchestra, and the Antalya Symphony Orchestra – and she has premiered her own concerto with the Alexandria Symphony.
A native of Algeciras (Cadiz), Spain, Virginia began playing the guitar when she was four years old, began formal training at the age of six, and gave her first concert at the age of seven. After hearing her play, Ms. Luque was invited by the legendary Spanish guitarist Andres Segovia to study privately with him.
ASO38 | 59
GUEST ARTIST VIRGINIA
THE LISTENING ROOM | Virginia Luque
Did you know? LOCALS! NEIGHBORS! ACADIANA SYMPHONY ORCHESTRAYOUR REALLYHUGE!BIG! SPENT BIG BUCKS ON EDUCATION CLASSICALLY HOME!NON-PROFIT - THE PROFESSIONAL EQUIVALENT OF A STARVING COLLEGE STUDENT (WE TAKE DONATIONS!) DRIVING CULTURAL & ECONOMIC GROWTH (THE ARTS PART) TRAINED THE PLACE YOU LIVE & LOVE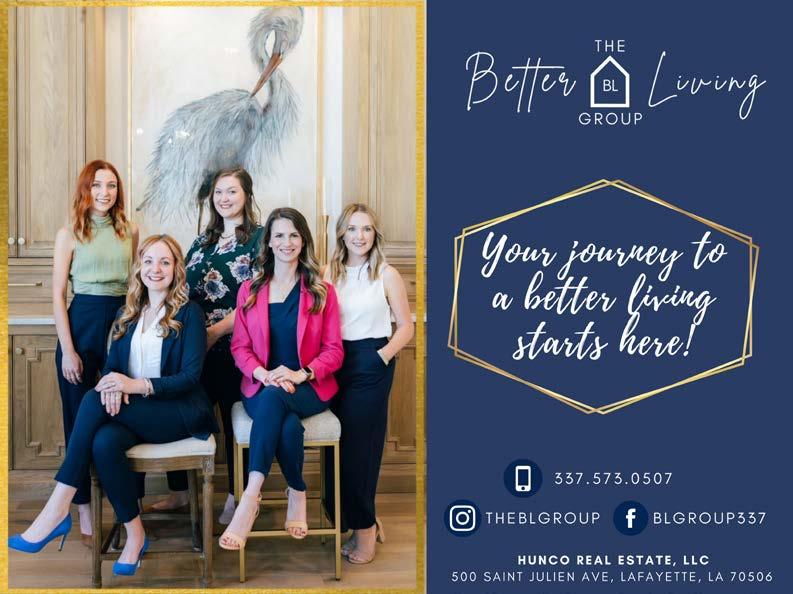 PRESENTED BY
FEATURING
Gregory Harrington (Ireland)
VIOLIN
March
ASO CHAMBER ENSEMBLE
Lauren Baker Iya Tsyrkot Grant Bedillion Molly Goforth
violin I violin II viola cello PROGRAM
J.S. Bach (1685–1750) A. Piazzolla (1933–1990)
U2
J. Hendrix (1942–1970) F. Chopin (1810–1849)
The Cranberries
D. Reinhardt (1910–1953)
All selections arranged for solo violin and string ensemble by Gregory Harrington Air on the G string Escualo Traditional: Shenandoah All I want is You Purple Haze Prelude Op.28 No.4 Traditional: Swallowtail Jig / Drowsy Maggie Zombie Minor Swing Blue Rondo A La Turk Tango from Scent of a Woman Time to Say Goodbye
D. Brubek (1920–2012) Carlos Gardel (1917–1935)
F. Sartori (b. 1957)
PROGRAM NOTES
A unique crossover of classical and popular music, from the likes of Bach, Chopin, U2, and Jimmy Hendrix – deftly performed by one of Ireland's most recognized violinists, Gregory Harrington.
62 | ASO38
12, 2023 | 3 PM
THE LISTENING ROOM | Gregory Harrington
What's Interesting About This Concert
• THE TURNING POINT: the merging of musical styles and forms – a new concept of "world music". The program serves as a perfect example of a contemporary mixture of a wide gamut of music, where a single instrument can present a wide range of works and styles – from Baroque masters to Romantic piano virtuosos, and Irish Jigs to film and rock and roll hits.
• Bach's Air on the G String (meaning an instrumental aria) from his Orchestral Suite No. 2 is one of the most frequently transcribed melodies of all time. Countless versions for almost all known instruments were arranged, along with vocal, choral and jazzy transcriptions. This beautiful tune is among favorites, both for weddings and funerals – and entire CDs were devoted to different versions of this single melody.
• Italian composer Enrico Morricone, is one of the most famous European authors of music for film. His popularity on the old continent can be compared to that of John Williams in America. Considered one of the greatest films of all times, Cinema Paradiso is among his biggest hits and the movie is, in a nutshell, about people … watching movies.
GUEST ARTIST GREGORY HARRINGTON
Born in Dublin and based in New York City, violinist Gregory Harrington is redefining the classical virtuoso for the 21st century. As a classical artist, he is admired for the expressive lyricism of his playing, beauty of tone, and impeccable musicianship. His unique ability to transform movie and film scores, popular jazz, rock and pop music into brand new violin concert pieces has enthralled audiences around the world.
As noted by critics, Gregory juxtaposes Bach and Bob Dylan, Beethoven and Leonard Cohen, Radiohead and Johnny Cash to staggering effect. As a performer/arranger with orchestras and his performing groups, Gregory's cross-cultural and wide-reaching appeal has brought him to perform for Presidents and Vice Presidents, celebrities, heads of state, the United Nations and millions of music fans around the globe.
In 2006 he founded a record label, Estile Records, and has released 4 critically acclaimed albums to date. In November 2020, he releases a recording of Philip Glass' music with the Janacek Philharmonic and conductor Mark Shapiro. This CD includes his own arrangement of the Hours Suite (based on the Oscar nominated score) and the Violin Concerto No. 2 American Four Seasons.
A regular on TV and radio, ha was invited by NBC LIVE to open the St. Patrick's Day Parade on 5th Avenue in New York, and has performed anthems for iconic sports teams, including the Green Bay Packers at Lambeau Field, and the Irish Rugby team at Soldier Field. Today, Gregory is one of Ireland's most recognized artists, having performed all over the world as soloist.
ASO38 | 63
THE LISTENING ROOM | Gregory
Harrington
SHARE THE SYMPHONY EXPERIENCE There are many people in Acadiana who won't have the opportunity to experience the Symphony this season. You can change that! Donate tickets, and we'll give them to a local group of students and their families, who wouldn't otherwise have the opportunity to attend the Symphony. TO DONATE, CALL JILLIAN BRADLEY DIRECTOR OF FUND DEVELOPMENT (337) 235-1440 BECOME A Ticket Angel
BY
FEATURING
Fernando Saint Martin (Mexico)
PIANO
Gregory Harrington
Saint
ASO CHAMBER ENSEMBLE
Andrea Loewy Victor Drescher Marta Turianska Dragoş Filip Rod Lauderdale Tonio Cutrera
flute clarinet violin cello horn percussion
PROGRAM
Carteles (Pastels) for piano
Sonata Simple for flute & piano
Valse Capriccio (piano solo)
Sarabandeo for clarinet and piano Two motions (piano solo)
Thème Varié (piano solo)
Danzón No. 2 (arranged for piano, flute, clarinet, violin, cello horn & percussion)
PROGRAM NOTES
M.B. Jimenez (1910–1956)
J. Gutierrez (1927–2012)
R. Castro (1864–1907)
A. Márquez (b. 1950)
S. Zyman (b. 1956)
R. Castro
A. Márquez
An amazingly rich and colorful musical and cultural encounter, from south of our border. Mexican piano virtuoso, Fernando Saint Martin will curate exciting dance rhythms and musical impressions from famous Hispanic composers including, Miguel Bernal Jimenez, Samuel Zyman, and Arturo Márquez, to bring a refreshing new dimension to chamber music.
66 | ASO38 THE LISTENING ROOM |
THE LISTENING ROOM | Fernando
Martin
June 4, 2023 | 3 PM PRESENTED
What's Interesting About This Concert
• THE TURNING POINT: music by Latin, non-Spanish composers, joins the mainstream of classical music repertoire. Only in recent years have Latin composers outside of Spain started to gain recognition and appreciation for their original creations, often rooted in their native folk culture. Most of the composers featured on this program will have their works presented for the first time ever in South Louisiana, at this chamber performance.
• Arturo Márquez (born in 1950) is the most famous Mexican composer. His Danza No. 2, based on a Cuban folk dance, is the most frequently performed orchestral work by Latin orchestras all over the world. It's received many transcriptions, including the chamber version presented on this program.
• Mexican composer Miguel Bernal Jiménez (1910–1956) was also an important pedagogue, organist and musicologist. He is the most important representative of Mexican religious music, and the father of the Mexican sacred nationalism musical movement.
• Ricardo Castro (1864-1907) is often referred to as "Mexican Franz Liszt". He represents the Romantic style of a piano virtuoso, where different musical styles frequently mix and serve to the display virtuosity. Like Liszt, in addition to creating primarily solo piano repertoire, he also composed orchestral and vocal-instrumental works.
GUEST ARTIST FERNANDO SAINT MARTIN
Fernando Saint Martin de Maria y Campos holds a Bachelor in Piano Performance from Escuela Superior de Música del INBA in México, where he graduated with honors. He also holds a Masters Degree in Music Performance from Schulich School of Music, at McGill University in Montreal, Canada. While studying at McGill, he was awarded the Zoya Solod Memorial and Schulich scholarships. He currently he holds a teaching position at Facultad de Música at the Universidad Nacional Autónoma de México.
In México he was awarded with the Scholarship for Foreign Studies and also the Grant for Performers of Fondo Nacional para la Cultura y las Artes. Fernando has also won first prize at the Escuela Superior de Música and La Fête de la Musique piano competition, at the French Institute of Latin-America, as well as other competitions.
Fernando has collaborated as a soloist with the MAV Symphony Orchestra, Danube Obuda Orchestra, Northern Lights Orchestra, Euro Sinfonietta Wien, the Eduardo Mata Youth Orchestra, Michoacán Symphonic Orchestra, Universidad Autónoma del Estado de Hidalgo Symphonic Orchestra, Aguascalientes Symphonic Orchestra, Querétaro Philharmonic Orchestra, Universidad de Guanajuato Symphonic Orchestra, Yucatán symphony Orchestra, among others, and has participated in numerous music festivals such as the Colonia Festival, Piano la Rioja Festival, Camarissima Festival, Festival Internacional Cervantino, Interfaz Festival and the Northern Lights Festival.
ASO38 | 67 THE LISTENING ROOM |
Fernando Saint Martin
The Blake at Lafayette and it s residents are proud to suppor t the Acadiana Symphony Orchestra by par tnering together to enrich our culture, by engaging and inspiring others , through the love of music. Louisiana's Premier A ssisted Living & Memor y Care Community 400 Polly Lane | Lafayette, La 70508 | (337) 993 8898 | ww w.blakeseniorliving.com Music Makes Life Swee ter
www.thibstitles.com Visit any of our six locations Crowley, Lake Charles, Scott, Broussard, Eunice and Opelousas Faster Louisiana DMV and Wildlife and Fisheries services A Pleasant Experience, Not Just A Service!
THE LISTENING ROOM | Fernando
Saint Martin