Leaving Soon, 2013
a work by Myriam Dalal
C o n t e m p o r a r y A r t R e v i e w
The cross over between the Abstract and Realism is my method of putting a serious message across, yet being gentle at the same time. We can be sensitive creatures and I do want all sorts of people to understand my Political and Artistic approach. I want my work to be appreciated and to touch people no matter what their background. My art usually works on several levels so hopefully there is something for everyone in it.
My work stems from explorations encompassing the seemingly innocuous aspects existent within everyday experiences. My focus is the ergonomic and entropic realism and reflexivity within the purveying digital screen, rituals of consumption and the commodities that populate and punctuate the landscape of our ∃xistence. I inflate, dissect and muddle the narrati-ves and tropes that frame the human condition and interaction with the fluctuating world, in order to question ideas of perception, urban lifestyle, mortality, and all other existent binaries.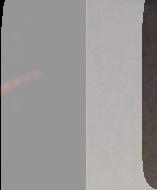 Using a variety of materials Johan-nis creates a col-lage that refers to the visualization of an imaginary world. Focusing on the concepts of gears and people he seeks to land-scape a world both nightmarish and beautiful. Sometimes by a symbolic and sometimes by an eloquently visual, but not academic way, he highlights the anguish of man, who has always been a member of an industrialized, sovereign and otherworldly society.
In my work I try to regain control over the tyranny of image which drowns the truth in a sea of references and fragments our perception of the world. Ironically it all started with my generation. We have become the victims of overconsumption of data. But at the same time we are responsible for this overproduction of images that floods all communication platforms and contributes to make our world opaque and superficial.
Ilse Schrottenbach addresses the ideas of uncertainty, changeability and finiteness. She tries to conceive the notions of option and dilemma, and to capture nonsharpness with a tangible language. In her recent works, she links different elements and layers in terms of time, context and media, and lets them play PingPong. All her work is somehow about recurrently asking questions and processing the few things we are sometimes able to catch.
C o n t e m p o r a r y A r t R e v i e w
Myriam Dalal Lebanon
Johanis Tsoumas Greece
James Paddock United Kingdom
Tara Tate United Kingdom/Cyprus
H.S. El Azzabi United Kingdom
Ilse Schrottenbach Austria
The research that I've been developing is based upon an interest in the experience of landscape and the recognition of its complexity as motivator of the creation. To frame this I've been doing an investigation on the historical category of the landscape in the contemporary con-text. I have an interest in transient conditions of the landscape, the ontological capacity of the elements that makes possible to think on the landscape as a stage of projective relations.
Ce n'est pas un jouet: This is not a toy. Why do we forget to play when we grow up? Why do we hurt each other? Everywhere I look I see distrust, miscommunication, and misunderstanding. This is followed with greed, selfishness, and pain. How can play help us to understand each other? Can play transform us and our world? Play is how we learn and gain trust from each other, so can play liberate us from the cycle of hurting each other?
My work is a constant attempt to create relationship between human (industry) and nature. The slightest show of nature, serves as an escape to human vanity, even if only as a counterpoint. Sometimes serves to denounce the disregard of human beings to nature, after all that "She" gave him. Directly or indirectly my job search or attempt to find this counterpoint. The human being is nature, but not everything that it also creates is.
Myriam Dalal
Lives and works in Beirut, Lebanon Mixed media, Installation
Tara Tate
Lives and works in London, UK and Cyprus Mixed media, Installation, Video
Ilse Schrottenbach
Lives and works in the Vienna, Austria Mixed media, Installation
Theresa Devine
Lives and works in Tempe, Arizona, USA Mixed media
Johannis Tsoumas
Lives and works in London and Athens Mixed media, Painting
Lives and works in London, UK Painting, Mixed media
Anna-Maria Amato
Lives and works in London, UK Photography, Mixed media
Hanna S El Azzabi
Lives and works in London, UK Mixed media, Painting
Joana Patrão
Lives and works in Portugal Mixed media, Video, Installation
Special thanks to: Charlotte Seeges, Martin Gantman, Krzysztof Kaczmar, Tracey Snelling, Nicolas Vionnet, Genevieve Favre Petroff, Christopher Marsh, Adam Popli, Marilyn Wylder, Marya Vyrra, Gemma Pepper, Maria Osuna, Hannah Hiaseen and Scarlett Bowman, Yelena York Tonoyan, Edgar Askelovic, Kelsey Sheaffer and Robert Gschwantner.
James Paddock 48 104 76 128 182
4
In this issue
24
Theresa Devine USA
Anna-Maria Amato United Kingdom
144 160
Joana Patrão Portugal
Study after Velázquez, Francis Bacon & Sergej Eisenstein. Pope Innocent X