EASTERN LIVING
Beaten Path Off the
CAROLINA
NORTH
MARTIN COMMUNITY COLLEGE FULL PAGE 437433 CANNOT BE MOVED Now is a great time to apply for Fall Semester Financial Aid! You are encouraged to submit a FAFSA (Free Application for Federal Student Aid) at https://fafsa.ed.gov/ Need help applying? Call 252-792-1521. Fall Semester starts August 16, 2023. Learn more at www.martincc.edu, or email help@martincc.edu, or text 252 -802-6116 Apply online at www.martincc.edu or call 252-792-1521 for personal assistance. MCC Counselors are available at 1161 Kehukee Park Rd., Williamston, NC. Make an appointment or stop by the campus! Call 252-792-1521 or email admissions@martincc.edu or text 252-802-6116 Intro to PLC 2
3
4
We have a story to tell. And it's all about you.
This is a story about a new health system, created for you. So you can live your healthiest life. Your best life. It's about educating tomorrow's providers and bringing together some of medicine's greatest minds and caring hearts for one purpose, to make health and health care more of what you need it to be.
5
LET'S EXPLORE. We cover the PEOPLE you know & love and the places you should go & love ! 30 20 16 28 36 24 Beaufort GREENE MARTIN PASQUOTANK NASH Perquimans TYRRELL Pitt Bertie Chowan Edgecombe GATES HALIFAX HERTFORD HYDE Washington Wilson NORTHAMPTON 12 8 6
VOL. 15, NO. 1 JANUARY 2023
STAFF & CONTRIBUTORS
Publisher Kyle Stephens kstephens@apgenc.com
Editor
Thadd White twhite@apgenc.com
Layout & Design Becky Wetherington lotuscircusdesign@gmail.com
Michelle Leicester bertienews@ncweeklies.com
Photo Editor Jim Green jgreen@rmtelegram.com
Advertising Executives
Lou Ann Van Landingham lvanlandingham@apgenc.com
Kelly Ayscue kayscue@rmtelegram.com
Chris Taylor ctaylor@rmtelegram.com
Staff
John Walker john.walkernc@yahoo.com
Brandice Hoggard bhoggard@ncweeklies.com
Andre' Alfred aalfred@apgenc.com
Tyler Newman tnewman@apgenc.com
Deborah Griffin dgriffin@apgenc.com
John Foley jfoley@apgenc.com
Editorial Contributors
Sandy Carawan
Sarah Davis
Sylvia Hughes
Gene Motley
Lewis Hoggard
Donna Marie Williams
Webb Hoggard
Kelly Grady
Vernon Fueston
Katie Lubbock
Eastern North Carolina Living Magazine
109 South King St., Windsor, NC 27983 252-794-3185
twhite@apgenc.com
Eastern North Carolina Living is published by APG Media Eastern NC, and is a subsidiary of the Bertie Ledger-Advance, Martin County Enterprise & Weekly Herald, Tarboro Weekly and Rocky Mount Telegram. ON THE COVER
A look at the beautiful paths of Sylvan Heights Bird Park Katie Lubbock Photo EASTERN LIVING Beaten Path Off the
NORTH CAROLINA FEATURES
42 GRANDMA'S KITCHEN • Home is off the beaten path 46 PARTING SHOTS • Words from our editor 50 7
BIOGRAPHY • Edward Williams
Sylvan Heights Bird Park tucked away in Scotland Neck
TTucked away between the cotton fields and forests of Halifax County lies one of eastern North Carolina's unexpected surprises: a 28-acre avian conservation center housing more than 2,000 exotic birds from around the world.
Located just outside the rural farming community of Scotland Neck, Sylvan Heights Bird Park is designed to give visitors up-close encounters with waterfowl, parrots, toucans, flamingos and other colorful and charismatic birds.
Upon arrival, guests are greeted by a boisterous flock of Caribbean flamingos from the viewing deck behind the park's Visitor Center.
From there, the avian adventure becomes even more immersive with spacious, walk-through aviaries that allow guests to enter the birds' habitat and get face-to-beak with soaring scarlet ibis, talkative macaws, inquisitive Hawaiian geese and shimmering hummingbirds.
In the Landing Zone, one of the park's more popular exhibits, children and adults alike delight in hand-feeding a flock of friendly parakeets in a rainbow of hues. Braver visitors may even try feeding the large and surprisingly gentle flamingos, which reside in their own private pool at the base of a waterfall.
The park's aviaries are surrounded by tranquil gardens and lush natural areas, which immerse visitors in North Carolina's native wildlife habitat. Wild songbirds,
waterfowl, herons and turtles can often be spotted from the wetland overlooks and pathways.
Behind the scenes, Sylvan Heights Bird Park is working to ensure that populations of the world's rarest birds are protected from extinction. The neighboring Sylvan Heights Avian Breeding Center conducts survival breeding programs for endangered species like the White-winged Duck from Sumatra, the Bernier's Teal
from Madagascar, and the Scaly-sided Merganser from China.
In some cases, fewer than 250 individuals of these species remain in the wild, and the collaborative captive breeding programs taking place here may be their last barrier against extinction.
Although the Avian Breeding Center is not open to the public, visitors can see many endangered species in the exhibits at Sylvan Heights Bird Park – and park
HALIFAX COUNTY *
Story & PhotoS by Katie LubbocK
8
The park's aviaries are surrounded by tranquil gardens and lush natural areas, which immerse visitors in North Carolina's native wildlife habitat.
staff hopes these birds will make a lasting impression.
"Understanding is the key to conservation," says Mike Lubbock, Sylvan Heights Executive Director. "When visitors
– especially children – can see these birds so close and watch them swim, fly and behave as they would in the wild, we hope it inspires them to help save these species and their habitat."
Sylvan Heights Bird Park is the culmination of decades of waterfowl conservation efforts by founders Mike and Ali Lubbock.
In 1981, the Lubbocks moved to the United States from England, bringing extensive waterfowl knowledge with them. They founded Sylvan Heights Waterfowl in the mountain town of Sylva, North Carolina, and began breeding rare waterfowl from around the world. In 1989, the Lubbocks moved the entire collection to Scotland Neck and established what is now the Sylvan Heights Avian Breeding Center.
As the collection at the Avian Breeding Center continued to grow, so did interest from conservation organizations, educational facilities, and the local public. In 2003, under the guidance of the North Carolina Zoological Society, the Lubbocks began planning a bird park that would
9
allow the public to enjoy and learn about birds and waterfowl from around the world, without disturbing the important nesting birds at the Avian Breeding Center. Sylvan Heights Bird Park opened in 2006, and now receives nearly 60,000 visitors each year.
It is also possible to sponsor a bird at the park.
Be an owl ally! When someone sponsors an owl at Sylvan Heights Bird Park, their
contribution will go directly towards the purchase of food for the owls and other carnivorous birds. In return, the park will send a personalized certificate and a plush owl (Great Horned Owl or Snowy Owl) to commemorate the donation.
Join the flamingo fan club! When someone sponsors a flamingo at Sylvan Heights Bird Park, their contribution will go directly towards care and food for our flamingo flock. In return, they will receive
a personalized certificate and a plush flamingo to commemorate the donation.
A one-year flamingo sponsorship is $110, the same as an owl sponsorship.
Why is the donation important?
For the past 16 years, Sylvan Heights Bird Park has relied on a generous donor to provide food for the carnivorous birds, including owls, kookaburras, seriemas, ibis, eagles and more. That donor is no longer able to fulfill these needs for the park, so the park staff is asking for help to sponsor the cost of food for these birds.
Sylvan Heights Bird Park is open Tuesday through Sunday year-round. The park is closed on Mondays. Admission is $14 for adults, $12 for senior citizens and $10 for children, plus tax.
Guided tours are available by appointment for an additional fee, and the park also offers a variety of field trip options and education programs for school groups of all sizes.
Sylvan Heights Bird Park is located at 500 Sylvan Heights Park Way in Scotland Neck. For more information about Sylvan Heights Bird Park, visit www.shwpark.com, or call (252) 826-3186.
10
IMPERIAL BEDDING PRICED TO SELL
We Carr y 2-Sided Mattresses
MATTRESS SALE
YOUR WAY. 11
HUNDREDS OF RECLINER OPTIONS! RELAX
Lake Mattamuskeet a Hidden Gem for Birdwatchers
Story by Vernon FueSton
PhotoS by John MauSer & ed corey
OOne of North Carolina's hidden gems for the daytripper is the Mattamuskeet Wildlife Refuge near Creswell.
For three to four months out of every year, thousands of majestic Tundra Swans spend the winter on Lake Phelps and form a sea of white on the 16,600-acre lake.
Each winter, hundreds of dedicated birdwatchers make the trek to Tyrell County. There they can view the swans from the bank or drive out on the causeway, where the state operates an observation deck. Cars can travel the causeway to the middle, where they can get a panoramic view of North Carolina's largest natural lake.
Tundra swans are massive birds that
weigh between 13 to 20 pounds. They are snow-white in color with black feet and black bills that bear a canary yellow spot.
The birds live out their summers along the Alaskan and Canadian tundra's west coast, where they nest and raise their young.
Each winter, they migrate more than 4,000 miles to the American East coast. There they winter in shallow ponds and lakes from Maryland to South Carolina, where they take advantage of the comparatively warmer water temperatures. The water in Lake Phelps stays at a balmy 57 to 34 degrees all winter.
The swans love Lake Phelps because of
its shallow waters, allowing them to feed on bottom vegetation by "dabbling" with their bills on floating bits of vegetation. They can also paddle with their feet to bring bits of food from the bottom.
For especially inviting morsels, the swans will upend themselves and graze
TYRRELL COUNTY *
Each winter, Tundra swans migrate more than 4,000 miles to the American East coast.
12
with their heads underwater and their feet in the air, allowing them to feed as deep as three feet under the surface.
If one is going swan-watching, it's best to learn the terms. A male swan is called a "cob," while a female is a "pen." A flock of geese is called a "herd," but if the herd is on the water, it is technically a "bank." If the herd takes to the air, it becomes a "wedge."
A thermokarst lake, Lake Phelps was formed during the ice age when North Carolina's coast was permafrost. Cracks in the permafrost would widen due to dry conditions and high winds that formed depressions. Those eventually grew into the massive freshwater lake we see today.
The lake has a maximum depth of nine feet with an average depth of four and one-half feet. Near the shore, the water is more shallow, making conditions perfect for the swans.
Scientists say that the first humans inhabited the area around Lake Phelps as
early as 8,000 BC. That is the age of the oldest artifacts found in the area.
A Native American dugout canoe was found in the lake that was 4,000 years old. White explorers "discovered" Lake Phelps in 1755 when Josiah Phelps and his partner, Benjamin Tarkington, entered what was known as the "Great Alligator" region, looking for game and farmland.
Discouraged by all the swampy
conditions, Phelps climbed a tree to scout the area for a route back home. That's when he saw the lake a short distance away.
Legend has it that he ran ahead of the party and impulsively waded into the water. As the first white man to swim in the Lake, everyone agreed he should name it.
The Mattamuskeet Wildlife Preserve is operated by the N.C. Division of Parks and Recreation. The park will be undergoing a
13
major renovation this year, so call ahead for information on access and the availability of tours.
Chip Trofple, Superintendent of Mattamuskeet Wildlife Preserve, said visitors will get their best views of the swans in the morning or evening hours when the birds are resting. He suggested
timing your visit when the weather is clear, and the waters on the lake are not choppy. The views of the lake at sunset are spectacular, he said.
The park opens at 8 a.m. and will be closing at 6 p.m. during renovations, which should end around March 1.
After that date, the park will close
at 8 p.m. Even during renovations, the causeway observation deck will still be open. Visitors can also see the swans from the bank at the park's Cypress Point location.
The preserve is located near the town of Fairfield on Highway 94, which continues across the lake, cutting it in half. An observation deck is operated by the state halfway across the lake. Their number is (252) 797-4475.
Vernon Fueston is a longtime contributor to Eastern North Carolina Living, the Chowan Herald and the Bertie Ledger-Advance.
The care you trust has anew name
At CenterWell™ Home Health, you can expect the same personalized,in-home carededicated to helping you maintainyour independence. From our hearts to your home, we'regrateful to be walking alongsideyou towards your best health.
For more information:
Call 252-946-7145
Visit CenterWellHomeHealth.com
CenterWell HomeHealth
KindredatHomeisnow
14
Nancy Winslow REALTOR Email: nancywinslow@kw.com 252.813.1096 EACH OFFICE IS INDEPENDENTLY OWNED AND OPERATED 1708 E. Arlington Blvd. Greenville, NC 27858 nancywinslowhomes.com NOW OPEN AT OUR NEW LOCATION Drs. Mills &Matthews Eye Clinic 316 S. McCaskey Road-Williamston (formerly Dr.Skahill'soffice) 252-792-2250 Give us acall for your complete family eye care •Glasses •Contact Lenses •Management and treatment of eye disease HOURS: MONDAY THRU FRIDAY8AM TO 5PM Dr.RobertC.Mills,OD Dr.Scott Matthews, OD East Carolina Timber, LLC Buyers of Standing Hardwood & Pine Timber Vince Taylor 3930 Bear Grass Rd. Williamston, NC 27892 Mobile/Of ce: 252-799-7857 Fax: 252-792-6717 eastcarolinatimberco@embarqmail.com "WeTreatYour FamilyLike They Are Our Family" COASTAL MEDICAL TRANSPORT 4 Locations To Serve You! 308 S. Pearl Street, WILLIAMSTON, NC (252) 792-8929 101 S. Granville Street, WINDSOR, NC (252) 794-4149 122 West 5th Street, WASHINGTON, NC (252) 946-1449 1834 Progress Road, GREENVILLE, NC (252) 329-1222 15
Morris Barbecue
The Tradition Carries on
Story & PhotoS by donna Marie WiLLiaMS
R
Rich in flavor and tradition, Morris Barbecue has proudly served the Hookerton community and beyond since its inception in 1931 though its location lies within the beaten path.
It all began when Willie "Pop" Morris needed a new pair of shoes. After he was gifted some pigs, Pop cooked them over a pit, and then peddled them to the Hookerton community.
"He made him some money to buy some shoes and then some," said Pop's great-granddaughter Ashley Morris Godley.
From there, a barbecue legend was born with many coming from far and near to savor the flavor of Morris Barbecue's eastern style barbecue, which can only be enjoyed on Saturdays – when the restaurant is open.
Finding success with his barbecue peddling, Pop began selling barbecue on a regular basis from the coal pit he had at his home. In 1956, the restaurant opened directly across the street from his house, with Pop offering barbecue as well as convenience items such as drinks, sugar and cookies.
Pop's shop quickly became a local hangout spot for people in the community. Here they would purchase drinks and food, gather and play music and if they were lucky, they would meet Pop's pet monkey.
"He had two or three over his lifetime.
He lived across the street and people remember riding the school bus and seeing the monkey sitting on the mailbox," Ashley said.
While Morris Barbecue no longer offers the delight of playing with a pet monkey, the Morris family keeps everything as authentic as they can to when Pop was running the place.
Following Pop's death in 1991, his grandson - William Morris Jr. - took over ownership.
"When my grandfather was living, my dad (William Morris Sr.) was more in the background as a repairman for granddad. I helped my grandaddy before he passed away and when he was raising pigs. Regulations made it tough on small farms,
so he ended up having to sell the pigs," William said.
"I chopped barbecue when I was a teenager. I made $3.50 a day to chop and clean the pig. Then I started cooking for him three to five years before he passed away. He had it fixed up so when he passed away, I would take over."
The restaurant itself has been expanded upon, allowing for better function, and it no longer offers convenience items such as candy and sugar, but it does maintain the original dining tables and most importantly the family's secret of barbecue perfection.
"We would never do anything in here – while I'm alive – that I didn't think my granddaddy would approve of. That would
GREENE COUNTY *
16
be the line in the sand," William said. "He didn't do sandwiches and he didn't do tea. Times have changed and we are able to offer that."
Compared to other barbecue joints, Morris Barbecue keeps it simple with the menu offering barbecue plates, barbecue sandwiches, hand-dipped hushpuppies and slaw.
"We tell people it's a simple menu, but we perfected it," Godley said.
Desserts are also offered and handmade by Godley, who carries the tradition started by Pop's wife, Frankie "Nanny" Morris.
"She used to do all the desserts for the restaurant. When I was in college, Dad
let me do the desserts like she did. That helped me a lot with my college. We offer something different every week," Ashley said.
Desserts consist mostly of three-layer cakes with chocolate pecan, pineapple, carrot and more being offered. Homemade banana pudding and chocolate eclairs are also offered.
Morris also offers a specialty menu with items often selling out before the restaurant can open its doors. These items include skins, bone trays and ribs.
"Our skins – people almost fight over them. They are not something you can go to every barbecue place and get," Godley said, explaining they do not mix the skins
in their barbecue.
"With the bone tray, we keep a little bit of meat on the backbone, and we put what we call the bark of the barbecue – that crunchy outer brown edge. I tell people it's like a pig pickin' in a tray. You get a little bit of this and that. It's probably one of the best values on the menu."
Specialty items are a hot commodity, with customers often reserving their items throughout the week and then picking them up on Saturday.
As Pop used to say Morris Barbecue offers 'all but the squeal' when it comes to their barbecue. The whole hog barbecue is seasoned with years of experience passing
Finding success with his barbecue peddling, Pop began selling barbecue on a regular basis from the coal pit he had at his home.
17
through the pit master's hands. These years of experience equals one thing in the Morris' eyes – consistency.
"Some of the biggest things we are known for is consistency. Everybody has different tastes and that's okay. If you come here one day and then come back another, it's going to taste pretty close to how it did that first time. We use the same recipe – the recipes were what they were back when Pop did it. We keep a lot of the authenticity," Ashley said.
Morris Barbecue also offers a true authentic eastern North Carolina vinegar barbecue sauce, which has wowed barbecue competition judges, according to William.
There is no secret why folks return to Morris on Saturdays. Coupled with the delicious food offerings, the Morris family strives to make each customer feel like family.
"I think our food is good, but I think we try and take an interest. We love this place, and we love when people discover it. We try to take an interest in people just as much as they take an interest in our food. The couple from Clayton, we've gotten to know them, and we enjoy that. I think the customers enjoy that," Ashley said.
"Most of the people that work here are family. Those that are not – we kind of adopted," she added.
While most of the resultant's business is take-out, Morris Barbecue offers indoor seating as well as seating under a picnic shelter outside. People are even welcome to tailgate in the parking lot, Ashley said.
"I think we have built up a reputation. Because we are only open one day a week, and people know we are only open that one day a week and the food is good, they are coming," Ashley said.
Morris Barbecue holds a special place in William's, Ashley's and Ryan's heart. When William retires, Ashley and Ryan will be ready to take up the cleavers.
Both Ashley and Ryan are involved in the restaurant currently and have been learning the family ways of preparing barbecue excellence.
"My dad puts his heart and soul into this place, and he does the same to me – he puts his heart and soul into me. He goes above and beyond when he wants to teach us all the little tricks he learned throughout the years," Ashley said. "We talk all the time about how Pop would be of this little store. I hope one day I'm able to say the same thing- my daddy would be proud."
The Morris family would also like to be able to expand their business in the future by possibly opening another day of the week, growing their food trailers business at festivals – since COVID-19 slowed it down – or by offering more catering or shipping options.
"This is a one day of the week business. Hookerton is small. We do have a lot of people come here as a destination place, but its harder to support being open every day because we are in a small town. A lot of times people don't work in the town. They are working in bigger towns farther away and it's difficult for them to get here for lunch and get back," Ashley said.
"We want to figure out other ways we can grow and expand."
Morris Barbecue is located at 891 Morris BBQ Rd. in Hookerton and is open Saturdays from 8 a.m. to 2 p.m. The dining room opens at 9 a.m. For more information call 252-747-2254 or visit them on Facebook, Instagram or TikTok.
Donna Marie Williams is a freelance writer and regular contributor to Eastern North Carolina Living.
18
OF
Athird-generation family-owned business serving the Triangle and beyond since 1958. Offering an educational approach to new &used piano selection, piano service &more!
MENTION EASTERN LIVING MAGAZINE AND RECEIVE DISCOUNTED PRICING
OUR ENTIRE
N
&U SED PIANOS AND ACCESSORIES
ON
SELECTIO
NEW
YA MA HA |B ÖSENDORFER |E STONI A| SCHIMMEL |C LAVI NOVA WWW.R UG GER OPIA NO .CO M| 91 9.839.20 40 |R AL EIGH ,N C NorthCarolina's Most Complete Piano Showroom &Service Center 19
Wetland Plants Sending wetlands plants worldwide
Story & PhotoS by tyLer neWMan
Wander off N.C. 37 near Edenton for a few miles into the sparsely populated southeast region of Chowan County and one is sure to find the tucked away operation of Wetland Plants, Inc.
Founded in 1999 by former physician Ellen Colodney, the plant nursery is a 15 minute drive outside of Edenton along Drummonds Point Road, stretching from Highway 37 in the west to the namesake point along Albemarle Sound in the east. Roughly halfway down the road's length is Wetland Plants.
Specializing in growing and selling wholesale plants for wetlands, stormwater and wastewater applications from Texas to Long Island, Colodney's venture has recently seen a boom in demand, up to nearly a million plants transported out of greenhouses annually.
"Primarily, our plants are used for projects like new developments where they're treating stormwater and they have to treat the runoff before it enters the receiving stream and the plants are a really effective way of doing that," Colodney said. "We were over a million dollars in sales last year."
When stormwater collects pollutants and harmful materials from roadways, parking lots and other areas, it can be filtered and cleaned by the plants.
Wetland Plants is perhaps the only
local business-to-business nursery of this nature, with the next closest nurseries being hundreds of miles away. It is a unique and rare find among the rolling fields of agrarian Chowan.
"I got into it because I wanted to work for the environment," Colodney explained. "I already had done everything I wanted to do as a doctor. There was such little knowledge of this field and we had to figure out all of this stuff. We didn't have big financial backing so we built from the ground up."
Step foot into one of the several greenhouses on the property and it aptly
feels like one is walking into the Amazon. In one greenhouse, the temperature soars to 95 degrees, humidity soaking the skin and providing a perfect refuge for up to 70 plant species that are native to USDA Zones 7 and 8, across the Southeast and Mid-Atlantic.
The dense heat surging through the greenhouses becomes quite costly in the winter months as the mercury plummets and energy costs rise, however.
All of the infrastructure is on-site for anything the staff of roughly ten would need to grow the plants. From robotics built in-house to soil purchased locally and
CHOWAN COUNTY *
W
20
both the hands and minds to make it all work, the operation is impressive. Near the center of the property is a Starlink array, connecting to a satellite in orbit to provide broadband to the remotely-located business.
Each phase of the plants' life takes place at Wetland Plants before being shipped to buyers the moment they are ready to plant, whether it be for a new construction project or a stormwater control measure, such as in New Bern, where 144,000 plants were shipped recently from Edenton. Sowing, transplanting, growing and shipping all happen on the lot of about seven acres just a couple of miles from the tranquil Albemarle Sound.
Shipping the plants is typically free in North Carolina, South Carolina and Virginia, given the operation's close proximity to the latter two, but can range from eight cents a plant to 20 cents a plant to areas as far as New York, Texas and Florida.
For many of the plants grown, it can take roughly two to three weeks to germinate, four to six more weeks before transplanting to a climate-controlled greenhouse and another month or so to reach full adulthood.
Recently, the nursery acquired new grow lights, able to convince infant plants that the season is spring while in the midst of the coldest month of the year.
"They have to be tricked into germinating," Colodney said. "Because they have to be grown so that they're available for our customers when their planting season begins and throughout that planting season. They have a limited list of plants that they can choose from."
From lizard tail to fringed sedge and swamp sunflower to seaside goldenrod, each plant feels appropriate to its environment and can be managed in a massive database that tracks both growth and production.
Vice President Victor Agraz gave a
tour of the whole facility, pointing out how everything works, down to the smallest valves and pieces of equipment. Commercial-grade Rinnai water heaters running on propane are the standouts, heating entire floors and pools of water to keep the plants rising skyward.
"We have the same number of staff now as about five years ago when they were selling 400,000 [plants]," Agraz explains. "Everyone here is good at something or multiple things and we work together to make it all work."
Agraz points out 25-year-old John,
"I got into it because I wanted to work for the environment,"
21
-Ellen Colodney
knelt down in a dirty corner of the "hen house" (where seeds are sown) working on what looks like a piece of equipment.
Agraz notes that John hand-built much of the equipment using ideas from Colodney: electronics, greenhouse appliances, infrastructure and even the robotic seed sowers that Wetland Plants uses, calling him "brilliant."
"We're very lucky to have these younger people who know so much, John being one of them [as a facilities expert]," Agraz says, standing in a space large enough to hold 91,000 freshly sown seeds in propagation containers of 338 cells each.
The operation feels meticulous yet passionate, like a multitude of dedicated moving parts lubricated just right and with just the right amount of skill to pull off year after year of successful growth and sales.
Staff works in both hot and cold conditions year-round, as well as among numerous local critters that may wander
into greenhouses, from snapping turtles to snakes, frogs and a few cats.
Over the years, efficiency and productivity has been maximized, allowing for more of a "living wage" for Wetland Plants' handful of employees.
Colodney says she is proud of the work her employees have done.
"We have some really smart young people who can build and fix everything," Colodney said. "I think everybody really likes working here. It's very hard, very challenging and very creative."
Tyler Newman is a Staff Writer for the Chowan Herald and Eastern North Carolina Living.
Town of Ahoskie "The Only One" Serving great food since 1973 GOLDEN SKILLET 706 Catherine Creek Rd. S. Ahoskie, NC 27910 (252) 332-5111 Located behind Walgreens Formally Catherine's Restaurant Private Party/Banquet Space Available CSIC is a multi-ethnic, multi-generational body of believers whose vision is to love all people, win them to Christ, build them in discipleship, and send them out to ful ll their divine destiny! 903 S. Catherine Creek Rd • Ahoskie, NC (252) 332-6113 www.csicministries.com
23
The Crawfish Shack Really a 'hidden gem'
Story by John FoLey
PhotoS by reggie Ponder & SubMitted
HHeading northeast on Ocean Highway 17, past Hertford, crossing the Catfish Hunter Bridge, over the Perquimans River, the thought of 'where is this place' suddenly isn't top of mind.
Hunter's span brings back memories and before one knows it, they are turning left onto Swing Gate Road, immediately past the Melton Grove Baptist Church, on their way to The Crawfish Shack, the Hidden Gem.
No really, that's the full name of one of Perquiman's County's well, hidden gems. A mile or so down Swing Gate, through bucolic fields filled with seasonal crops, The Crawfish Shack, the Hidden Gem so the sign states, tops a knoll overlooking a Crawfish pond.
It began over two decades ago for Marty and Sheryl Hurdle, when they began selling Crawfish to the public. It wasn't so much that Hertford had any restaurants featuring Crawfish, or needed any, Marty Hurdle acquired a taste for the crustaceans when he ventured to Louisiana for work and thought it may be nice to have his own pond full.
"We began selling Crawfish in 2001. Marty had worked on a TugBoat for a couple of years that ran to Louisiana. He tried Crawfish there and really liked them," said Sheryl. "We had some available land
and he decided to dig a shallow pond and try raising them just as a hobby and for personal consumption. Over the years it has grown into much more than just Crawfish."
Entering the Crawfish Shack property it's difficult to find a building resembling one's vision of a shack. The rolling acreage complete with an event center, a covered pavilion, a large pond for swimming along with a picnic area and campground is an oasis in the middle of cotton fields.
"We had 24 acres of wooded land come up for sale that connected to our property in 2010. We purchased the property with the thoughts of building a small place that we could have approved for cooking and selling crawfish to customers. A place to come and sit, eat crawfish and maybe
enjoy a little music," said Sheryl Hurdle.
The Hurdles cleared the land, dug the ponds and built the facility from the ground up.
"Occasionally we'd get help from a contractor. That too turned into much more over the years; more than we had ever imagined. There was a lot of blood sweat and tears poured into it," stated Hurdle.
She added, "The original plan was to have a place for our Crawfish customers to come and eat during crawfish season, but we really didn't know what we wanted to do other than that in the beginning."
Today, the Crawfish Shack Crawfish Farm is one of less than 10 aquaculture Crawfish operations in Eastern North Carolina, according to the North Carolina
PERQUIMMANS COUNTY *
24
Department of Agriculture and Consumer Services.
Although it began as a Crawfish rendition of a home brewery, the Hurdles realized early on the hobby turned business had its challenges.
"The main challenge for us is the maintenance and upkeep of the grounds and the short season we have in this area. We enjoy raising the crawfish. We just wish the season was a little longer. Our season in this area is only approximately two months," explained Hurdle.
"We start trapping the end of April and start draining ponds the first week of July. The water temperature has to warm up
enough for the crawfish to become active towards the end of April or beginning of May," she continued.
The Crawfish Shack has always been known for hosting community events, top name musicians for outdoor summer and fall concerts, along with weddings and retirement parties. One of the most memorable parties was a Divorce Party, according to Hurdle.
"We try to have public events as much as we can. Thankfully, we stay pretty booked up with private rentals. We do black out at least a couple of weekends for events open to the public such as car shows, Crawfish Boils, community yard sales, swimming and fishing days."
While there are campgrounds on the property, Hurdle reserves those for guests with private rentals. However, there are sites and camping available during public events, All of the sites come with electric and water hook up.
The Hurdles are known throughout Hertford, Winfall and the rest of Perquimans County for donating their space to area churches and nonprofits for use.
"One of our favorite things about this business and facility is having the ability to help others when we can. We have donated our facility for several different fundraisers, our favorite being The NC Rock Autism Music Festival which we helped with for a few years, we've also held fundraising events for Cancer and Hurricane victims and churches have come to perform baptisms in our pond which was amazing for us to be able to provide for that special moment," said Hurdle.
"We love sharing our facility with others and hope they appreciate it as much as we do. We are very versatile… we can raise a little hell on a Saturday night and have a baptism come Sunday morning," Hurdle said, smiling.
The Crawfish Shack is open to the public on select weekends throughout the year. They do sell Crawfish during the season.
For more information call 252-5628233. The Crawfish Shack is located at 305 Swing Gate Road in Hertford.
John Foley is a Staff Writer for the Bertie Ledger-Advance, Perquimans Weekly and Eastern North Carolina Living.
"We love sharing our facility with others and hope they appreciate it as much as we do."
- Sheryl Hurdle
25
We just made buying or selling your home simple. Angela Waters Broker-in-Charge/Realtor 118 W Main St. Williamston, NC 27892 Cell: 252-714-9952 Fax: 252-792-5200 www.roanokerealtyteam.com angelagwaters@hotmail.com Janie N. Bryant Broker/Realtor, Co-Ownerge 118 W Main St. Williamston, NC 27892 Office: 252-792-2300 Cell: 252-802-1234 janie@roanokerealtyteam.com www.roanokerealtyteam.com "We Love Happy Sellers And Happy Buyers" Jacki A. Bryant, Broker/Realtor 118 West Main St. Williamston, NC 27892 Cell: 252-558-2206 Fax: 252-792-5200 252-792-2300 Web: wwww.roanokerealtyteam.com Email: jacki@roanokerealtyteam.com Kendal Edmondson Realtor 2289 W. 5th St. Unit 100 Washington NC 27889 (252) 557-2557-Office (252) 217-4629 Mobile Kendal@RiversideRealty.Group www.RiversideRealty.Group Paul Roberson, Jr. Broker-in-Charge (Washington Office) Riverside Realty Group Inc. 2289 W. 5th St. Unit 100 Washington NC 27889 (252) 217-5364 Mobile Paul@RiversideRealty.Group www.RiversideRealty.Group Gary Gardner Broker-in-Charge (Williamston Branch) 406 Washington St. Williamston, NC 27892 Gary@RiversideRealty.Group www.RiversideRealty.Group (252) 557-2557- Office (252) 209-6422 - Mobile Mary Anne Corey Crowe Realtor 406 Washington St. Williamston, NC 27982 MaryAnne@RiversideRealty.Group www.RiversideRealty.Group (252) 217-3938 - Mobile Jerry Cornwell Realtor 2289 W. 5th Street Suite 100 Washington, NC 27889 Jerry@RiversideRealty.Group www.RiversideRealty.Group (252) 557-2557- Office (252) 799-7865 - Mobile 26
Be a kid again – sleep in a treehouse! Nestled along the Cashie River the treehouses ar the perfect place to relax and enjoy the awesome view and the sounds of nature. You may also use them as a base to explore the river on kayak/canoe, or hunting or shing. For Reservations: wfd43@embarqmail.com or 252-724-0994 Windsor is more than a lifestyle! Town of Windsor (252) 794-2331 www.windsornc.com 121 Granville Street, Windsor, NC 27983 www.windsorbertiechamber.com (252) 794-4277 The Windsor/Bertie Chamber of Commerce represents and advocates business interests, promotes economic growth, provides leadership in community affairs, enhances the quality of life for the people of Bertie County and provides services and programs for its members. Carolina Pine & Hardwood, Inc. Buyers of Standing Pine and Hardwood Sawtimber and Pulpwood PO Box 607 231 US 13 Bypass Windsor, NC 27983 www.carolinapinehardwood.com Phone: (252) 794-2780 Mobile: (252) 209-5582 Thankfully Serving Bertie County for 50 Years! Golden Skillet Little 103 W. Granville St., • Windsor, NC 27983 (252) 794-3468 In memory of Dotsie Dunlow where history meets adventure Bertie County
My Deer Watson The Perfect Place for the Perfect Gift
Story by Sarah daViS PhotoS by thadd White & contributed
"I
"I didn't know this was here."
According to owner Catilyn Hewitt, that is the most frequent comment she hears as customers "stumble" into My Deer Watson, an eclectic shop located "off the beaten path" at 223 East Modlin Road in Ahoskie.
Modlin Road is off the beaten path between Ahoskie and Winton, and My Deer Watson is a few hundred yards from that beaten path, on the east side of the road.
In a building that formerly housed The Ramblin' Rooster, My Deer Watson officially opened in October 2022 with Hewitt as owner/cheerleader. Enthusiastic about not just her part of the business, but the twenty-four vendors she encourages, Hewitt immediately explains that the shop is a joint effort with the support of family, friends, vendors and the entire community.
In fact, it is not just a business for her but it allows her to support other businesses:.
"The store [keeps] my mind occupied and my heart happy knowing we are giving a space for small businesses to grow and thrive," Hewitt states.
In the inviting space, the customer can find art, bourbon barrel tables, coffee, cutting boards, door hangers, duck decoys, fishing baits, furniture, jewelry, key chains, memory bears, peanuts, plants, purses, smocked children's clothes, sunflower oils,
tumblers and turkey calls just to name a few of the items found there.
In February, Eliza Mae's Closet is coming into the building.
Some of the items are on sale by Hewitt herself, but many are from other vendors, either renters or consignees. Vendors do come from as far as Florida, but most are local folks showcasing their own art and/ or craft.
Consignment items can be found throughout the seven-room store, but renters occupy a specific space which can range from a small section to an entire room.
One such renter is Erica Lane of Murfreesboro, whose door hangings can
be found gracing many area front doors.
Describing her experience as a renter at My Deer Watson as the "next best thing to having my own shop," she enthusiastically describes the business, saying that sales in January have been almost as good as in December.
Agreeing that the location is off the beaten path, she marvels at the many people who have found their way to it. Some of them may be the result of Lane's postings on social media.
In addition to the items in the store, whether placed there by Hewitt or one of the renters or consignors, speciality orders can also be arranged.
Having formerly worked part-time at
HERTFORD COUNTY *
28
Bed and Biscuits Pet Care, as well as at The Ramblin' Rooster, when owner Kim Presley decided to retire and simply close The Ramblin' Rooster, Hewitt was faced with a sudden decision, and she decided to take over the shop, suddenly.
She says it would not have been possible without the support she received from her family with her brother, Austin, taking over technical aspects and designing her logo, her mother, Cathy, cleaning and clearing, and her husband, Zach, working maintenance.
The suddenness of the decision is echoed by Hewitt's mother, Cathy Tann, who recalls that one day her daughter called asking whether she should consider taking over the space and opening a shop and the next day informed her she had gotten her business license. Tann describes Hewitt as "a real go-getter."
The support from family has continued and has been enhanced by the support that now comes from the entire community.
The shop is named for her one-yearold son, Watson, with the Deer added because her husband is an avid hunter. Both influences are evident in the shop with many sale items that reflect the outdoorsy, hunting nature and an entire room devoted to Watson.
When his father is at his Nucor job, Watson often accompanies his mom to work, so Watson's Playroom was set up.
Originally for him, it is open for any child (or child at heart) coming into the shop. Hewitt disliked having to tell children that they couldn't touch items, so she designed an area with items they can touch as well as activities to keep them occupied while their parents shop.
In addition to Hewitt, Erica Mooring staffs the store on weekends. She likes working there because there are so many different items, saying that, with so many items reflecting the creativity of the artisans, customers can always find something new.
She calls it a perfect place for finding the perfect gift.
Open Tuesday-Friday 11 a.m. to 6:30 p.m., Saturday, 10 a.m. to 6 p.m., and
Sunday 2 p.m.-6 p.m., it is closed each Monday. Hewitt says that Fridays are usually the busiest days,
Supporting such local businesses as Baker's Peanuts from Roxobel in Bertie County and Carolina Gold from Harrellsville in Hertford County, it also gives many individuals an opportunity to acquaint the public with their talents.
It offers a wonderful opportunity for the seller and buyer alike to experience the best of the area.
The customer may not have known My Deer Watson was here before finding it, but, once located, it will not be forgotten.
Sarah Davis is a retired librarian and educator and a longtime contributor to Eastern North Carolina Living.
"The store [keeps] my mind occupied and my heart happy knowing we are giving a space for small businesses to grow and thrive,"
- Catilyn Hewitt
29
San Souci Ferry A hidden gem on the Cashie River
Story & PhotoS by LeWiS hoggard
TThe San Souci Ferry has transported cars and trucks for more than eighty years in Bertie County across the Cashie River.
A cable-driven two-vehicle ferry is not a common sight. Only two other similar ferries remain in operation in North Carolina - Parkers Ferry and Elwell Ferry. These ferries are not part of the state ferry system, but rather under the auspices of the local North Carolina Department of Transportation offices.
The location of the San Souci Ferry is on North Carolina secondary road 1500 if approached from west to east, the road is known as Woodard Road. Once the Cashie River is traversed by ferry on said road it becomes San Souci Road.
To drive by roadways from one side of the river to the other side covers around twenty miles and driving through or around Windsor. By ferry, it only takes about five minutes which includes loading
and unloading onto the ferry and provides a shortcut to Williamston in one direction and to Edenton or Plymouth in the other.
One of the local ferry operators is Darrell Bond.
Bond stated the ferry is scheduled to run everyday but Christmas. The ferry operator works for a private company with whom the North Carolina Department of Transportation contracts the operation of this ferry and the Parkers Ferry. Bond says
BERTIE COUNTY *
30
that traffic on the ferry can be in the single digits on a slow day or go to double digits on a busy day.
The trip across the river is only a few hundred yards, if that far. The river is not big enough to create any wave action to make the trip across a very smooth leisurely ride.
The actual ferry has changed from a wooden boat to the current barge-like conveyance with an engine on top to pull on the cable to go back and forth. The ferry does not cost anything to cross, but there is no fishing from the ferry.
Now weather and mechanical issues can keep the ferry from running every day. Both low and high water may prevent the ferry from crossing the Cashie River. Additionally, if bad storms are happening or if winds get too high the ferry will not run because of safety reasons.
The Cashie River is actually deep, reportedly being as much as eighty feet deep in a turn near where Roquist Creek empties into the Cashie farther upriver from this site. The river is consistently over twenty feet deep until you arrive near the mouth at the Albemarle Sound.
Boaters and water sport enthusiasts are common sites in the summertime from the ferry.
When one approaches the banks of the
river, it does get a lot shallower. Also, the road leading to the river on the San Souci side is very low and high water will make it impassable when the Cashie River rises from excessive rain or when wind blows water from the Albemarle sound up the river.
If you do approach from the San Souci side of the river one may have to blow your horn to get the attention of the ferry operator.
The river itself has been navigable by European settlers since the 1600's and by the Native Americans for hundreds if not thousands of years before. Waterways made up most of the early transportation in Bertie County, but as transportation moved to land, ferries became necessary.
The Cashie River has had at least four
different ferry crossing points over time with this ferry the only one still remaining in existence.
The North Carolina Department of Transportation does not believe that a bridge will ever replace the ferry as the traffic is not great enough to warrant the cost of a bridge.
In 2020, budget cuts at the North Carolina Department of Transportation almost ended the existence of the ferry.
31
The river is not big enough to create any wave action to make the trip across a very smooth, leisurely ride.
Many individuals and Bertie County government officials argued for funding to be restored and, thankfully it was.
The Cashie River is a slow moving blackwater river (except in times of severe flooding) that allows for this form of ferry conveyance to be safe. When Cycle NC brings over a thousand cyclists to the area about every three years, one of the highlights is the route that takes some of the bike riders across the ferry. The ferry has to have a number of extra life preservers on board for this event.
Interestingly, the ferry does not have any navigation capabilities as it pulls itself across the river by cable. The ferry can only go forward or backward, but it cannot turn. The ferry speeds up and slows down by use of throttle as it has no brakes.
When visitors, relatives and out of town friends come to Bertie County to visit, citizens of Bertie always want their
guests to ride the ferry. Not only is the ferry a part of history in Bertie County, but it moves at a slow pace across the river, which some might say mimics the lifestyle of rural eastern North Carolina and Bertie County to a certain degree and confirms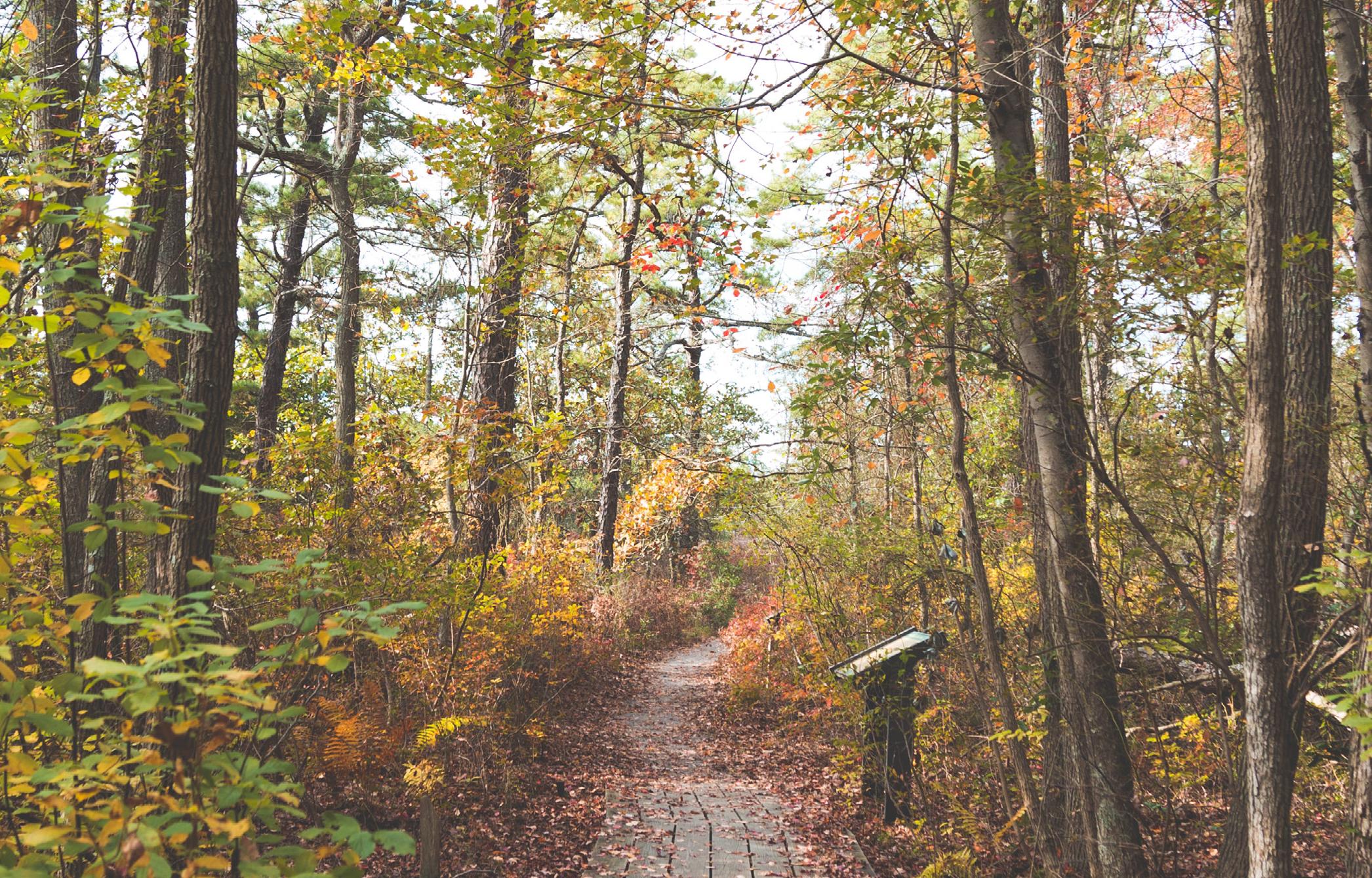 to the visitor that they are not in the city anymore.
Lewis Hoggard is Executive Director of the Windsor/Bertie Chamber of Commerce and a regular contributor to Eastern North Carolina Living.
Wander with us through Beaufort, Bertie, Chowan, Edgecombe, Gates, Greene, Halifax, Hertford, Hyde, Martin, Nash, Northampton, Pasquotank, Perquimans, Pitt, Tyrrell, Washington and Wilson counties. 6 issues for $14.95 252.329.9505 Subscribe now & never miss another issue! EASTERN LIVING NORTH CAROLINA 32
Whitford& Associates, Inc. Have you missed an edition of Eastern Living Magazine? Pick one up Today! Bertie Ledger-Advance 109 S. King St. Windsor, NC 27983 33
Explore Washington
Treat yourself to world class restaurants, eclectic shops and one of a kind boutiques
elhaven Birthplace of the Atlantic Intracoastal Waterway B LOCALFIRSTBANK.COM Equal Housing Lender. Member FDIC. Meet Your Local Dream Maker Phone We know that you have dreams— large or small—for yourself, for your family, and for your community. We'd be honored to help you achieve them. 844.238.0 13 1 | myriverstreet.net Get to fast, reliable internet! Experience lightning-fast speeds with little to no interruptions, no matter how many devices are connected.
Backyard Kart Tracks
Free, family fun draws hundreds
Story by deborah griFFin PhotoS contributed
EExhilaration and acceleration go handin-hand as dirt flies, tires spin and engines vroom.
It might not be the Charlotte Motor Speedway, but the crowd excitement is on par.
On any given weekend, especially in the warmer months, there will be go-karts racing on tracks among the backfields of Martin County.
Backyard Go-Karting has exploded among thrill-seeking speed-lovers in eastern North Carolina and beyond.
A phenomenon that grew from
sheltering at home due to Covid, backyard kart racing has grown from zero tracks in the area two years ago, to four within a 30mile radius.
Martin County has two racetracks within nine miles of each other, and one just over the county line in Bethel.
The South Everetts Motor Speedway at 3698 Everetts Rd., was once a lowly pumpkin-patch. Now, the lighted, dirtpacked, oval-shaped track is a speed arena for excitement seekers, free of charge.
Noah Wynn, 24, originally created the Everetts Speedway for himself and his
buddies to race riding lawnmowers.
Wynn grew up watching his father race mini-stock cars, so the inherent need-forspeed runs in his blood.
After he purchased a go-kart, interest among Wynn's friends grew like wildfire. His was the first track in the county to hold an organized competition - where he opened his track to racers beyond just friends. Since then, the fever has not abated.
"It started with about six people just hanging out, to having 86 entries [drivers] for one race," he said.
Crowds exploded to 500 people seemingly overnight.
"I had no idea it would grow to the level that it has," Wynn said.
MARTIN COUNTY *
"It started with about six people just hanging out, to having 86 entries for one race."
-Noah Wynn
36
His track is 1/16th of a mile, or about 330 feet long. His plan is to keep it "backyard-style."
"I'd like to keep it affordable, and easy to access for the community," he said. "This is the most affordable form of motor sports you can get into."
The newest track in Martin County is
the Graveyard Motor Speedway at 82698279 Bear Grass Rd. in Bear Grass, which opened this past summer.
Owner Mitchell "Scodie" Bullock said he built his track after taking his six grandboys to the Wynn's Everetts Speedway.
"By the next weekend, we had gokarts," he said, laughing. "It's a fever."
Bullock ought to know. In the early 1970s, he began racing karts at age 11, at a nearby track called Tranter's Creek.
"Back then we didn't have bodies [on the karts]. You had to hold onto the steering wheel or get slung out. It was tough."
He said the fervor for racing has circled back around.
"It's hit hard. There were at least 30 carts bought within 10 miles of here when I started building the track," he said.
At a recent January afternoon race, "we had 53 go-karts and more than 300 people. Most of Bear Grass was here. People came from all over. We even had a couple of guys from Raleigh," he said.
He never imagined kart racing would grow like it has.
A third track, Pecan Grove Speedway, was created by Martin County residents Sammy and Julie Thomas, who have four children, all of whom compete in kart races.
37
(Julie is the lead school nurse for Martin County Schools.)
"When everything shut down for Covid, we didn't have baseball that season," she explained. "That is when we [built the track]" in a backyard field where Sammy has family. The track is four miles from the Martin County line, in Bethel, at 3191 J.A. Manning Rd.
A fourth track, Penny Hill Speedway in Edgecombe County at 6114 NC 33, also draws many of the same racers and fans.
"The four local tracks all pretty much try to run the same rules," said Thomas. "Nobody charges to get in."
Also, "All the tracks strive to keep it a family-friendly environment," Wynn said.
Tracks are lighted and lined with old tires for safety. Fans bring lawn chairs and pop-up tents and settle in for hours. Many times, food trucks offer concessions.
So there is no overlap, "Owners chat among themselves to see which track is going to race, when," Thomas added.
Victories often are for bragging rights only. If there are trophies, they are donated. With no charge, there are no cash winnings - unlike the bigger, more professional kart races held at bigger arenas.
"The backyard speedways make it affordable and fun for anybody that
wants to get into go-kart racing," Thomas continued.
She said they built their track for their children; then a few cousins started coming to race, then a few more - then it exploded.
"In the last year it has just really blown up in our county," she said. "Now, there are 50 to 80 karts that show up to race. It is wild. It is a lot of local folks, as well as folks from Elizabeth City, Greenville and Tarboro."
They hear about the racetracks through word-of-mouth and Facebook.
She said the track owners all try to drive home, "This is for fun and safety comes first."
All the backyard tracks require helmets
and recommend neck braces.
"We tell them look after yourself and the other drivers," she said.
Racers at the Pecan Grove track can get up to about 38 mph.
Competitions are determined by age and how much a kart has been modified.
Participants' ages range from 5 to 65.
Winning depends on a multitude of variables.
"If they get in a wreck they have to go to the back and work their way back up," she said. "Another thing about backyard tracks is nobody's dirt is the same."
Laps are counted by volunteers on pads of paper.
Bullocks's Graveyard Speedway is the only track in the vicinity that is not oval.
"It's boot shaped. Mine was a replica of the track I ran in Tranter's Creek," he said.
Because of longer straight-a-ways, the karts can gain a higher speed.
The modified class can get up to 54 miles per hour.
"Fifty-four miles per hour, sitting one inch from the ground, feels like 120," said Bullock. "I'm 60 years-old and I run a modified. That is fast – real fast."
For now, his is the fastest track in Martin County.
Deborah Griffin is News Editor of The Enterprise in Martin County and a Staff Writer for Eastern North Carolina Living.
2809 NC Highway 903 •Stokes, NC 27884 email: jmizell@stokescongleton.net website: www.stokescongleton.com 24 HOUR EMERGENCY SERVICE GAS APPLIANCE SALES &SERVICE C: 252.717.5671 O: 252.752.6423 F: 252.752.6499 202 West Boulevard •Williamston, NC • 252-792-5339 Bar-B-Que Shaw's Thanks Yall! To help make orderingeasier: Drop-In, call-in or order online Keep checking our facebook page for specials daily and special activities we have going on! Keep checking our facebook page for Events going on at "The Hog Pen" Daily Specials: New items all the time,fresh made desserts daily Gmans sausage made fresh AsheCounty Cheeses of all kinds:Hoop, Gouda, Mild, Sharp &PepperJack Stop by and check out all of ournew editions! We arehere to serve you!! New additions to our menu andservices: Don'tforge to ur pickupw indo w! Call 252-792-5339 HogPen:Outdoor diningatits finest Your Local News Just the Way You Like It Your Local News Just the Way You Like It We have you covered with locally focused coverage of everything from jobs to politics, education, sports, shopping, Looking for a new 109 S King St., Windsor, NC 252-329-9505 Want to find this week's best shopping deals? Curious about the latest local developments? Want to learn about your favorite team? Looking for a new employment opportunity? We have you covered with locally focused coverage of everything from jobs to politics, education, sports, shopping, entertainment and more. 109 S King St., Windsor, NC 252-329-9505 39
WILLIAMSTON 2 PAGE SPREAD WILL SAVE WILLIAMSTON Locally owned &operated Edward, Toby &GregCasper Asweet, local bakery specializing in all things cake, cookies and BUTTERCREAM! 118 Harrison St., Williamston 252-789-1922 or 252-717-9078 B ky Willia ms, Ow ne r Ca kesbyBecky,LLC "Taste a ndsee that the Lordi sGood" -Psalms 34:8 OPEN Tues-Fri 10 am -5:30 pm Sat 10 am-Noon ClosedSu day&Monday Open Monday thru Friday 7amto5:30 pm
WILLIAMSTON PAGES SPREAD SAVE AS WILLIAMSTON PAGE
Putting a new 'spin'
on penmanship
Edward Williams' pens have a signature style.
The Colerain pen turner and proprietor of It's My Turn, hand crafts writing instruments in a variety of lathe turned woods and designs. One of his specialties, his Deer Antler pen, is popular despite the fact Williams himself isn't the hunter.
"I don't shoot deer. People bring me antlers and I trade them for pens," Williams said.
Festival-goers may have seen the It's My Turn's display at this year's Aulander Harvest Fair, or the
Story & Photo by John FoLey
biography
42
N.C. Watermelon Festival in Murfreesboro or at White Oak this past November.
Williams and his wife, Linda, are familiar faces on the local festival circuit. His extensive collection of hand-crafted pens are used locally while others have found their way into the pockets of real estate agents, teachers and lawyers across the country.
Williams began turning pens just before COVID-19 became a worldwide pandemic and actively began producing again two years ago.
The former teacher, principal and
prison GED instructor, learned how to turn a pen from a friend who demonstrated the basic process, along with the tools and kits needed to complete a pen, explained Williams.
"I came home and watched a variety of videos showing the pen-making process. I took notes as I watched several individuals using different techniques of turning pens. I ordered the pen kits needed to make the pens and the additional products for finishing them," said Williams.
Williams created a workshop, honed his craft and realized his signature shapes and styles would be enhanced by using rare and interesting woods.
The hunt began.
His selection of exotic wood is as interesting as the designs themselves. Choosing from a selection of Mexican Bocote, Bethlehem Olive Wood, Pecan, Huballi or Marblewood makes the decision of what pen to purchase even harder.
"My pens are special because they are hand-turned and special woods are often used, for example wood from the USS Battleship North Carolina, Olivewood from the Holy Land, tobacco sticks, deer antlers, acrylics and woods that are important to families. I have turned more than 30 different woods. I also turn special orders for individuals from special woods or deer antlers that family members saved," said Williams. "If it is special to you, I can look at it and see if it is suitable to make pens from it. I have turned dozens of pens for individuals to give to family members or personal friends."
While the digital age has made pens almost obsolete for some, the writing instrument market has exploded over the past few years, according to website Statista and is forecast to increase from 18.5 billion U.S. Dollars to 24 billion U.S. Dollars by 2025.
That's great news for pen turners everywhere.
Not your BIC throw away, Williams' pens are writing instrument keepsakes, the kind one's father or grandfather may pass down.
"People purchase my pens for a variety of reasons. They are attractive and very durable. Many customers buy refills because they plan on using their pen daily. Why not buy a pen that looks great, is handmade quality and can be attractive at the same time? They also make great gifts for family, friends and anyone you want to give a quality, unique gift," said Williams.
In a world where cursive penmanship is often looked at in awe, Williams sells his pens to a large, diverse audience.
"My pens sell well across all age levels. The variety of pens I have provide a choice for everyone, even children. I am so pleased when people stop by and share how well they like their pen. Some even pull them out and show me what they bought and at times buy another one for themselves or a special person."
Williams doesn't have an online website as It's My Turn does about 12 local community events and county fairs a year and they will ship if contacted on Facebook.
"We are looking for some new shows to widen our area to reach new people," claimed Williams.
For more information visit It's My Turn on Facebook.
John Foley is a Staff Writer for the Bertie Ledger-Advance, Perquimans Weekly and Eastern North Carolina Living.
43
Not your BIC throw away, Williams' pens are writing instrument keepsakes, the kind one's father or grandfather may pass down.
44
1679 Green Acres Rd. Williamston, NC 27892 VISIT OUR WEBSITE: www.greenacresnc.com 252-792-3939 FOR RESERVATIONS CALL: 888-792-3939 FA MILYC AMP GROUND • 2Pools • Tennis • Boating • Fishing • Par 3&Mini-Golf • Entertainment • Camp Store • Cabin Rentals • Climate-controlled Clubhouse •Propane Refills • Planned Activities Family Memberships are available for day use of the Green Acres Facilities NOW OPEN! EASTERN LIVING NORTH CAROLINA Davenport Homestead ofers rich history of the beaten path Historic Gallery Theatre takes visitors on 'world tour' N.C. veteranlargest mural in Edgecombe County EASTERN LIVING NORTH CAROLINA ort ' lymouth useum indreallocalartiacts TheThadEure useum GatesCountymakesplans ort ranch useum ni uepieceso history The Enterprise 106 W. Main St. Williamston, NC 27892 252-792-1181 45
Grandma's Kitchen
Speaking of "off the beaten path," I lived in Thomasville for the first eleven years of my life. It was a small town whose biggest claim to fame was a huge chair sitting in the middle of town.
There were several furniture manufacturers and lumber mills there. The train station and its track divided the downtown area and the city. It was still in operation.
There was only one place to eat downtown as far as I remember and that was the drugstore. They served ice cream, ice cream sodas, milkshakes and sandwiches. It was just like all the old pictures you see of the old drugstores with stools around the counter, tables spread around and the large black and white tiles.
Everything was prepared behind the counter and you watched as they prepared your order.
The only places we shopped were at the Dime Store and Belk. At that time, it was a small store with good prices. There were hardware stores, a post office, doctor's offices, dentist offices and lawyer's offices on one side of the railroad track. On the other side was the bank, Dime Store, Belk, grocery store (don't remember the name), drugstore, clothing and shoe stores.
About three blocks from my grandmother's was a small cafe. They served good old fashioned Carolina hamburgers. The chili and coleslaw were homemade.
Other than the drugstore and the cafe, I don't remember any other places to eat. Unimaginable to people today.
High Point and Lexington did have a few
restaurants. It was a special treat when we were able to get Lexington Barbecue. The other big thing was Krispy Kreme donuts that were made in Greensboro. Those two are still special treats for me.
Most people back then cooked and ate at home. Grandmother had family come for meals mostly at lunch time during the week. Our family worked close enough to do that.
On weekends we sometimes ate a meal at different family member's homes. A special thing in the summer was homemade ice cream. I particularly loved the banana. That was our big social life. It always revolved around family. Grandmother was the best cook. She still made everything from scratch. In the winter she made chicken and dumplings, but her dumplings were round and kind of like soft biscuits. They are still my favorite though I don't make them very often.
My mama made coconut pies that formed their own crust. They were easy and delicious. If you want to try this chicken and dumpling recipe, but don't have time to do it all at once, there is a solution. Put the chicken on one night while you are preparing dinner. Let it cook until the chicken is tender and refrigerate until the next night. Pull the chicken off the bone, heat and drop in dumplings.
It works very well because chicken cooked this way is usually better the second night anyway. The coconut pies couldn't be simpler. Bake them as you prepare dinner.
Sylvia Hughes with her grandmother, Bertie Dameron.
46
Wash a hen and place in pot. Add just enough water to cover. Bring to a boil and simmer until tender (about an hour and a half).
Remove chicken from the bone and add back to pot. Prepare dumplings and add.
Dumplings
2 cups all purpose flour
1 tsp. Salt
3 tsps. Baking powder
1 cup milk
4 tbs. Butter melted or fat from the chicken pot
You can add some parsley flakes if you want a little color.
Mix flour, salt and baking powder together. Add butter or chicken fat and milk. Drop into simmering chicken using a tablespoon. Using a wooden spoon, push the dumplings down so liquid runs over the top of them. Cover and cook about 15 minutes.
4 eggs
1 and 1/3 cups sugar
½ cup self-rising flour
½ stick margarine or butter melted
1 tsp. Vanilla
1 tsp. Lemon
2 cups milk
3 and ½ oz. Coconut
Mix each ingredient one at a time, coconut last.
Beat thoroughly
Put in 2 – 9 inch pie pans greased with margarine or butter
Bake 35 minutes at 350 degrees
Forms its own crust while baking
Sylvia Hughes is a retired newspaper editor and columnist residing in Windsor. In addition to three sons, she has a gaggle of grandchildren, many of whom love cooking with her just as she did with her mother and grandmother.
C
IC ken and d umpl I ngs 47
I mposs I ble p I e
h
& Jennifer Jackson Singing the National Anthem Cam Taylor Throwing out the 1st Pitch www.magic959online.com (252)793-9995 48
Courtesy of Washington County TTA Visit Historic Plymouth, NC "A Place To Call Ho me " Shop & Dine at the Stores & Restaurants in downtown 49
Photo
By Thadd White
This is an issue of Eastern North Carolina Living we've been thinking about for quite some time. It's one we feel hits at the heart of the 18 counties in our coverage region.
Those of us who live here in northeastern North Carolina know exactly what "Off the Beaten Path" is. We know a store, a church or a business that is really in a place no one would expect it.
When I was growing up, I went to a church I used to say was convenient for the pastor (he lived in a parsonage next door) and not another soul. It wasn't close to much of anyone else.
That didn't stop people from coming to the church and we had 50-plus most of my childhood if I recall correctly.
In addition, there were stores in every little neighborhood throughout Bertie County and – I know Hertford County and probably others. They were there for
the people who lived near nothing else, but they were an essential way of life. I remember getting my hair cut at Frog's Barber Shop (yes, you read that right) at Todd's Cross when I was young.
PARTING SHOTS T
As time has moved along there are less and less places like the barbershop – which has long since reached the point you couldn't even tell a building used to be there – or the corner stores at Elm Grove, Merry Hill and the like.
Throughout our region we have seen these types of buildings sit empty, fall into disrepair or disappear altogether. Yet, others have been kept up and are now home to new businesses or other organizations.
What we have strived to do with this edition is let you know a little bit about some of these businesses that are not on main highways nor in the middle of downtown.
We found restaurants, small businesses and many other businesses as we began looking for places that were "off the beaten path." We hope you enjoy these places and, if you get a chance, pay them a visit. We think you'll be glad you did.
We are working to bring you some new and exciting stories as we always do. We would love to hear your ideas if you have them.
If you have ideas about themes for our editions or stories, drop me a line at twhite@apgenc.com. We'd love to hear from you about some things you'd like to see in the magazine we all love.
Until next time, remember… all who wander are not lost. Continue joining us as we wander through Beaufort, Bertie, Chowan, Edgecombe, Gates, Greene, Halifax, Hertford, Hyde, Martin, Nash, Northampton, Pasquotank, Perquimans, Pitt, Tyrrell, Washington and Wilson counties.
Thadd White is a father, a fan of Chelsea Football Club and a the grateful editor of this publication. He serves as Group Editor of five Adams Publishing Group publications, including the N.C. Press Award-winning Eastern North Carolina Living.
"What we have strived to do with this edition is let you know a little bit about some of these businesses that are not on main highways nor in the middle of downtown.
50
VISIT US AT YOUR LOCAL BRANCH
AHOSKIE 506 E. MAIN ST. AURORA 298 N. FIFTH ST. AYDEN 236 3RD ST. BELHAVEN 148 E. MAIN ST. BETHEL 7458 MAIN ST. EDENTON 101 W. QUEEN ST. ELIZABETH CITY 1875 WEST CITY DR. FARMVILLE 4217 E. CHURCH ST. GATESVILLE 203 MAIN ST. GREENVILLE 2310 S. CHARLES BLVD. 2275 STANTONSBURG RD. JACKSON 208 WEST JEFFERSON ST. KILL DEVIL HILLS 202 S. CROATAN HWY. KITTY HAWK 4804 N. CROATAN HWY. LEWISTON 127 MAIN ST. MANTEO 704 S. HIGHWAY 64\264. MIDDLESEX 11438 EAST FINCH AVE. MURFREESBORO 336 E. MAIN ST. NASHVILLE 209 S. BARNES ST. PINETOPS 102 E. HAMLET ST. PLYMOUTH 612 WASHINGTON ST. RED OAK 8315 RED OAK BLVD. ROANOKE RAPIDS 1580 E. 10TH ST. ROBERSONVILLE 111 N. MAIN ST. ROCKY MOUNT 107 S. FAIRVIEW RD. 3690 SUNSET AVENUE 230 SUNSET AVENUE 1405 BENVENUE ROAD SCOTLAND NECK 810 S. MAIN ST. SHARPSBURG 3938 S. HATHAWAY BLVD. TARBORO 422 MAIN ST. WINDSOR 101 N. KING ST. WINTERVILLE 4259 WINTERVILLE PKWY. www.southernbank.com 51
FEYER FORD FULL PAGE 437407
CANNOT BE
52