TRANSITION To Civilian Life
Find Your Purpose
American Workplace
Successful Transitioning Stories
Veteran Transition Handbook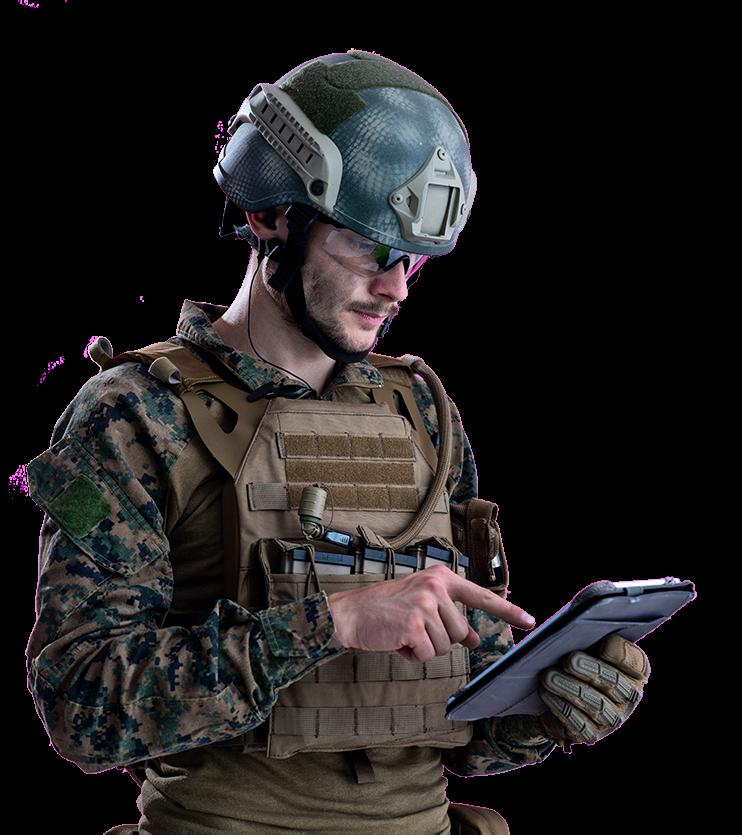 Liberty Station
100th Anniversary
Midway Magic
Legacy of American Heroes
Is the Military the Third-Party in Your Relationship?
VETERANS fighting PTSD
Resources & Support
MENTAL HEALTH
V Vol. 6 • Number 2 • February 2023 SAN DIEGO M A G A Z I N E
2 WWW.SanDiegoVeteransMagazine.com / February 2023 www.SanDiegoVeteransMagazine.com San Diego Veterans Magazine A Veterans Magazine by Veterans for Veterans Resources Support Transition HEALTH Community Voted 2020, 2021 & 2022 Best San Diego resource, support magazine for veterans, transitioning military personnel, active military, military families & veteran organizations
WWW.SanDiegoVeteransMagazine.com / February 2023 3 https://mobiusmobility.com info@mobiusmobility.com Partner Up to Pay Down Credit Card Debt Your accountability buddy has arrived! Get a low intro APR when you transfer a credit card balance to a Navy Federal cashRewards, GO REWARDS® or Platinum credit card. Let us help you shed debt! Navy Federal is insured by NCUA. © 2023 Navy Federal NFCU 14204 (1-23) Transfer Today Visit navyfederal.org/BToffer to take advantage of these special offers. 14204_NFCU_BalanceTransfer_5_HP4C_8x5-0625_Jan2023.indd 1 12/20/22 9:45 PM
www.SanDiegoVeteransMagazine.com
Welcome to San Diego Veterans Magazine!
SDVM is a veteran-focused magazine throughout ALL San Diego & Southern California. It serves to assist all veterans, active military as well as their spouses and families.
It is the leading veteran magazine emphasizing resources & support and focusing on topics and issues facing today's veteran community. SDVM focuses on resources, support, community, transition, mental health, inspiration and more...
The content is the driving force behind our magazine and the connection it makes with our veterans, service members, military families, and civilians.
The magazine is supported by the city of San Diego and a distinguishing list of veteran organizations & members, resource centers, coalitions, veteran advocates, and more. We are honored to share the work of so many committed and thoughtful people.
Despite all the challenges, our team has upheld their focus and let not one opportunity go to provide resources and support to our veterans & military personnel.
On behalf of our team, we wanted to take this moment to say THANK YOU to the readers and our military-veteran community for supporting our magazine. With that support we aim to make a difference and continuing to make a profound impact on the quality of life for our veterans, military personnel and their families.
If you want to catch up on the current and past issues, please visit: www.sandiegoveteransmagazine.com/archives
Mike Miller
Editor-In-Chief
mikemiller@sdvetsmagazine.com
www.sandiegoveteransmagazine.com
Publisher Editor-In-Chief
Mike Miller
Monthly Columns
What's Next Transition
Eve Nasby • Kristin Hennessy
Human Resources
Paul Falcone
Veterans in Business
Barbara Eldridge
Successful Transitioning Stories
Dr. Julie Ducharme
Risky Business
Hadley Wood
Franchise Frontline
Rhonda Sanderson
Real Talk: Mental Health
Hope Phifer
PTSD: Reclaiming Control
Robert 'Bob' Cuyler, PhD
TLC Caregiving
Kie Copenhaver
Art & Healing
Amber Robinson
Legal Eagle
Kelly Bagla, Esq.
Family Law
Tana Landau, Esq.
Midway Magic
David Koontz
Veterans Chamber Commerce
Joe Molina
Contributing Writers
Wounded Warrior Project
Raquel G. Rivas, WWP
Disabled American Veterans
San Diego Veterans Coalition
Veteran Association North County
(In-House) Correspondents
Holly Shaffner
CJ Machado
4 WWW.SanDiegoVeteransMagazine.com / February 2023 San Diego Veterans Magazine 9528 Miramar Road, #41 San Diego, CA 92126 (858) 275-4281 mikemiller@SDVetsMagazine.com
San Diego Veterans Magazine is published monthly. Submissions of photographs, Illustrations, drawings, and manuscripts are considered unsolicited materials and the publisher assumes no responsibility for the said items. All rights reserved
EDITOR'S LETTER
WWW.SanDiegoVeteransMagazine.com / February 2023 5
INSIDE THE ISSUE 8 Midway Magic: Legacy of American Heroes 10 Liberty Station - 100th Anniversary 12 Coast Guardsman to Golf Legend 14 Facts Surrounding Valentine's Day 18 Real Talk: Third-Party Relationship 20 PTSD: Reclaiming Control - Why Me (Part 2) 22 Arts & Healing - Power of Music 24 TLC Caregiving: Relationships 27 Veterans Association of North County 28 Real Estate Guide 29 San Diego Veterans Coalition 30 Patriot Assist Spotlight 32 What's Next - Find Your Purpose 34 Business for Veterans - CRM 38 Military Experience - Career Asset 40 Veteran Transition Handbook 41 Making the Transition 42 Human Resources - American Workplace 44 Successful Transitioning Stories 46 Franchise Frontline 48 Risky Business: Toxic Love 49 #MeToo Movement 50 Legal Eagle - Love your Business 52 Legally Speaking - Divorce & Support 54 Veterans Chamber of Commerce - VA Loans 58 Careers in Law Enforcement 60 Military to Police Office
FEBRUARY
6 WWW.SanDiegoVeteransMagazine.com / February 2023 WWW.SanDiegoVeteransMagazine.com / MAY 2022 33 FREE Consultation Call us to get started (619) 7879-1839 www.agingwellpartners.com FREE Consultation Call us to get started (619) 789-1839