PORTFOLIO ADITI MUKHERJEE aditi.mkrg@gmail.com https://www.aditimukherjee.net academic and professional works | 2019
ADITI MUKHERJEE
ph. +1 (217) 904 8001
EDUCATION
Master of Architecture
University of Illinois at Urbana-Champaign, USA
Bachelor of Architecture
MS Ramaiah University of Technology, India
Aug 2017 - May 2019
Aug 2011 - May 2016
Graduate Teaching Assistant - Sophomore Design Studio Jan 2019 - May 2019
University of Illinois at Urbana Champaign, USA
The studio focuses on three topic areas: analysis, technical communication and modeling. I advise and critique 25 students on design, coordinate in class lab assignments, help students better understand fundamental design strategies and concepts, teach multiple softwares and grade assignments.
Lab Technician Aug 2018 - May 2019
University of Illinois at Urbana Champaign, USA
My responsibilities include operation of 3D printing devices (Fused Deposition Modeling, Polyjet and Powder), setting up the prints and operation & maintenance of the machines. I also work with the laser printers and CNC machines.
LEED - Green Associate
Certified by GBCI
May 2018
Architect | Intern Jul 2015 - Jun 2017
Bhumiputra Architecture, India
I worked on several projects including high end residential projects, commercial interiors, facade system designs and pro bono projects. I worked on the design phase, 3D modelling and visualization, making construction documents, coordinating construction process, collaborating with consultants and participating in client presentations.
Second Place - Graduate Student Excellence Award Spring 2019
University of Illinois at Urbana Champaign, USA
Third Place - Graduate Student Excellence Award Fall 2018
University of Illinois at Urbana Champaign, USA
Architectural Modelling + Visualization + Analysis
Revit Architecture, Rhinocerous 3D, Google SketchUp, AutoCad Enscape, V-Ray, Lumion, 3dsMax, Keyshot, Adobe Suite, Filmora, Procreate Grasshopper + plugins like DIVA, Ladybug, Weaverbird, Hippopotamus, Sefaira
REFERENCES
David Emmons (djemmon2@illinois.edu), Lecturer at University of Illinois at Urbana Champaign, USA
Dr. Yun Kyu Yi (ykyi@illinois.edu), Associate Professor at University of Illinois at Urbana Champaign, USA
Alok Shetty (ashetty@bhumi-putra.com), Principal Architect at Bhumiputra Architecture, India
em.
| web. https://www.aditimukherjee.net | add. Champaign, Illinois
|
aditi.mkrg@gmail.com
SOFTWARE SKILLS
AWARDS WORK EXPERIENCE
SEEDBANK X RESEARCH academic | graduate | spring 2019
CHAMPAIGN ART COMPLEX academic | graduate | fall 2018
DR. HOWARD ELEMENTARY SCHOOL academic | graduate | spring 2018
PEDESTRIAN PALIMPSEST academic | graduate | fall 2017
LOOKUP HQ professional | interiors | 2015 - 16 | completed
HOUSE IN THE WOODS professional | residence | 2016 | design phase
STONEWALL RESIDENCE professional | residence | 2016 | under construction
WEAVERS COMMUNITY HOUSING academic | undergraduate | spring 2013
FACADE PROTOTYPE - AUXETIC SYSTEMS academic | graduate | spring 2018
MEMORIES OF LIGHT academic | graduate | fall 2018
CONTENTS
The main intention of the design is to pay homage to the history of Cahokia, the City of the Sun and continue the architectural narrative that exists in that area. The building is linked to 'woodhenge' just as the 'woodhenge' is connected to the mounds.
The circular form reflects the simple geometry used in the architecture that came before and takes advantage of the panoramic views that the site has to offer. The form also relates to the Native Americans belief in a how all natural processes are cyclical. The building has been placed across the valley above the lowest point on our site. This allowed us to use the natural contours of the site to create differences in levels and steps.
A key element of the design is the treatment of the greenhouses as separate entities that 'interlock' with the circle. One of the greenhouses is for exhibition purposes and will house plants from different climates and offer visitors a unique experience. The Research greenhouse is integrated with the laboratories and is placed towards the south to maximize daylighting.
SEEDBANK X RESEARCH
Type: Academic
Teammate: Shuqin Xu
School: University of Illinois at Urbana-Champaign
Professor: Scott Murray
Studio: Building Technology and Performance
Year: Spring 2019
Site: Cahokia Historical Site, Illinois
Second Place - Graduate Student Excellence Award
Entrance View
Parti Diagrams | Site Plan
Exploded Isometric
Floor Plans | Detailed Wall Section
Research Greenhouse | Bridge
Building Sections
The essence of the design was to create quite meditative spaces where guests could have an unhurried and intimate experience of the artwork.
The project is located on a corner plot in downtown Champaign overlooking the Westside Park. The building is designed to take full advantage of its surrounding views and add value to the neighborhood. The building appears to erode as it nears the street as it engages more closely with its setting.
The design methodology tested the interpretations of functional complexity into geometric, topological and volumetric experiments that are precisely systemized and unitized.
The design was born of a diagram of the different programs that populate the ground floor of the building. The programs were then used as 'seeds' in a grasshopper script to generate Voronoi cells that form the basic grid of the building. These cells were then modified through surface offsets, extrusions and bending to create 'tent' like structures with draped openings to house the artwork. Some of the cells were subtracted from the floor plate to create double height volumes and terraces.
The building has four stories with a spiral staircase housed in its own 'tent'. There are six 'tents' of varying sizes throughout the building. Each of them has a skylight with deep fins to allow diffused light to illuminate the space. An atrium permeates through all the floors.
CHAMPAIGN ART COMPLEX
Type: Academic
School: University of Illinois at Urbana-Champaign
Professor: Bhujon Kang
Studio: Experimental invention of 'Initial Model'
Year: Fall 2018
Site: Champaign, Illinois
Third Place - Graduate Student Excellence Award
Northside View
Night time View | Concept sketch | Voronoi grid
Site Plan | Floor Plans
Atrium | Section BB' | West elevation
Double height gallery | Section AA' | North elevation
Buildings should be dynamic and respond to the environment of where they are located and the program they are meant for. Responsive architecture aims to optimally respond to a range of needs within multiple contexts and is capable of self-modification, regulation, and adaptation. High performance buildings are never inert and react intelligently to changes of various kinds.
We approached the design of the elementary school with the intent of creating a space of community for the children and staff. We explored how best to create spaces of collaboration as these students transition from grade to grade. These transitions are a journey that all students go through and our aim is for our design to reflect this. Our goal was to create spaces where the students could be active while still learning.
DR. HOWARD ELEMENTARY SCHOOL
Type: Academic
Teammate: Joshua Saeger
School: University of Illinois at Urbana-Champaign
Professor: Dr. Yun Kyu Yi
Studio: High performance and Responsive architecture
Year: Spring 2018
Site: Champaign, Illinois
Nominated - Graduate Student Excellence Award
View from playground
Massing model | Site Plan
Floor Plans | Floor Isometrics
Exploded Building Isometric
Roof Louvre simulations
Library | Atrium | Typical classroom | Cafeteria
Elevations and Sections
The framework for the "Proposition Studio" was anchored in the concepts of Urban Design and was a combination of lecture sessions, field visits, surveying and design.
This project was about problem solving that did not necessarily mean a built intervention. Extensive surveying and studies were conducted to problematize issues that are taken for granted. Our proposition questioned the rigidity of the Manhattan grid and aims to redefine the pedestrian experience - Streets that are designed for pedestrians and not cars.
Not only did I learn about how to conduct surveys but that all problems do not need built intervention. Architecture is not only about building but about problem solving.
PEDESTRIAN PALIMPSEST
Type: Academic
Teammate: Tehreem Un Nisa
School: University of Illinois at Urbana-Champaign
Professor: Kevin Erickson
Studio: Propositions Studio
Year: Fall 2017
Site: Manhattan, New York
Path from Times square to Pier 84
Lookup is a mobile application that connects customers with local retailers. While designing we had to be wary of their unique work culture and create an environment best suited to their needs.
Workstations range from standing desks (which encouraged a more active workplace), cabin for the CEO, 10 seat conference room, linear work stations, self contained 4 seat work desks for specific teams, to cozy wall seats. Indigenous plant species served to differentiate spaces, while also improving air quality and incorporating Lookup's trademark green color.
At the very center, a semi-circular amphitheater (fondly nicknamed "The Pitch") transforms from brainstorming arena by day, to a recreational hub by night. A cluster of bright red, old-school telephone booths are used as ideal spots for Skype calls.
LOOKUP HQ
Type: Professional
Teammate: Swetha Devidas
Office: Bhumiputra Architecture
Client: LookUp Inc.
Year: 2015 - 2016 (completed)
Site: Bangalore, India
Featured on Archdaily
Skype booths and amphitheater
CEOs cabin | Wallseats | Planters with seats | Workstations | Program isometric
The 'Pitch' at night | Amphithater details
The Woodstock Residence or the "House in the Woods" is home to an Indian artist and his family. It is located on a beautiful 12 acre site in the town of Woodstock, New York overlooking the Catskill mountain range. The house is meant to be the first of many in a design village that will be developed on the site.
The project is distinctive because the house will be prefabricated in India and then shipped to New York.
Since the site has many natural streams that collect at a pond in the site, we decided to build the house beside the lake. We tried to give the built mass a transparent character where the user is constantly connected to the surroundings visually.
HOUSE IN THE WOODS
Type: Professional
Teammate: Swetha Devidas
Office: Bhumiputra Architecture
Client: Raghava KK (artist) and family
Year: 2016 (design phase)
Site: Woodstock, New York
View to the house from the lake
Massing evolution | Floor Plan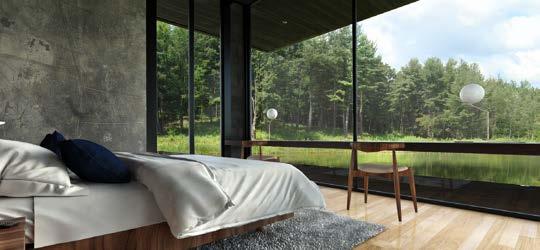 Structural detail | Master bedroom | Entrance to the house
Sections
Sections | Living area
The Stonewall Residence is built around three large 50 years old mango trees. The mango trees were the most important elements of this site when we started thinking about designing this house. We wanted to create private living spaces without compromising the experience of being under the large foliage of mango trees.
The plan of the house is conceived as two stone walls that divide the site into three parts. First we have the outdoor spaces, Second we have the living spaces, Third we have the service and utility areas. From left to right. The house consists of three floors - Basement floor, Ground floor and First floor.
STONEWALL RESIDENCE
Type: Professional
Teammate: Swetha Devidas
Office: Bhumiputra Architecture
Client: Shetty and family
Year: 2016 (under construction)
Site: Bangalore, India
View of the backyard
Massing concepts | Planning concepts | Building isometric
Backyard with pool | Home theater | Basement gym | Living areas
This project was about creating housing prototypes for weaver's. Weaver's in India have a unique work-life relation. They live and work in the same place. The design of the prototype had to keep the two programs together while keeping them separate.
Each cluster consists of 4 houses. People of the same occupational group occupy each cluster. The row houses concept helped save materials and labor cost. Weaving is at the HEART of each block. The beneficiaries set up their looms in the central court and use it as their work place thereby working in their home itself.
Plants act as Noise Buffer between Work-space and Living space. Cross Ventilation is maintained throughout despite the small carpet area. There is a possibility of extension of living space in upper floors in the future.
WEAVERS COMMUNITY HOUSING
Type: Academic
School: MS Ramaiah Institute of Technology
Professor: Dr. Anuradha N
Studio: Occupational Housing
Year: Spring 2013
Site: Bangalore, India
Living area
Massing model | Cost Reduction rubric | Exploded building isometric
Work area | Plan and section
This exercise was about exploring the possible application of auxetic structures as a screening device. The structure retracts or extends based on ambient conditions to maximize its performance.
The movement of the auxetic structure was simulated using grasshopper and daylight analysis was conducted to test performance. Physical prototypes of the facade were built to see real-life performance and test if the design in practically viable.
FACADE PROTOTYPE - AUXETIC SYSTEMS
Type: Academic
School: University of Illinois at Urbana-Champaign
Professor: Dr. Yun Kyu Yi
Studio: High performance and Responsive architecture
Year: Spring 2018
Site: Champaign, Illinois
Auxetic strctures - Prototypes
Concept model | Grasshopper logic | Prototypes
Daylighting simulations using DIVA