6 minute read
Glimpse into Workshop Sessions
from Annual Report 2019
by Youth Insearch Foundation
Glimpse into Workshop Sessions
Youth Insearch sessions are what our workshops are based around. Our life skills sessions provide young people with practical skills to improve their lives, and are run by our extensively trained Youth Leaders. Our group counselling or 'hassle sessions' provide a safe space for young people to talk about what is concerning them in their lives, and are run by our specially trained Adult Leaders.
Here is a glimpse into the life skills sessions as told by Jo Horvat – one of our highly valued and experienced Youth Leaders.
SESSIONS the sessions all address different topics, but it's the conversations that evolve in the sessions that make Youth Insearch so effective. Really the program works so well because each person in the room brings their own experiences and perspective to the discussion.
THE SELF-ESTEEM SESSION, for example, starts off with everyone on chairs around the edge of the room in a circle. The facilitator runs through things like the definition of self-esteem, what it means to have your self-esteem broken – whether by yourself or others – and why it might happen.
EVERYONE IN THE ROOM can share their experiences and what selfesteem means to them. This open conversation really helps everyone identify with the topic on a personal level, but also fosters empathy and understanding between each other.
SKILLS TO BUILD UP SELF-ESTEEM are covered in the sessions, and because sessions are interactive, the young people often come up with ideas themselves about how to address their own self-esteem issues. The participants may be there to learn, but they also teach us about how to help them – we just need to listen and communicate right.
MUSIC IS INCLUDED as a way for young people to connect with the topic. We try to select the right song for each session we plan, because the effect of music can really help to open up the conversation, get everyone thinking, and break down barriers. Music is so powerful in the sessions and can sometimes have a bigger impact than words alone.
ACTIVITIES ARE UNIQUE to each weekend workshop and each session. The activities help young people really connect with the topic, as they are given time for self-reflection before a broader group discussion.
WHY THE SESSIONS WORK SO WELL, I'd say that getting through to a young person really starts with firstly understanding how they think about things, how they feel, and what they've experienced. Sessions give us the context and the topic, and although they're planned and structured, they're also flexible allowing for an organic and open discussion.
AFTER EACH SESSSION everyone has a break to eat, get outdoors, or socialise with each other. The friendships built during the weekend extend beyond home time on Sunday and are one of the benefits that young people take away with them.
Maffra Support Group
Maffra Support Group has a long history, having been started up in 2013 with Sharon Schofield and two participants.
Jump forward to 2019, and the Maffra Support Group saw 45 participants come through its door, along with 1 Trainee Leader, 11 Leaders, and 4 Support Adults.
Maree and Phil run the Maffra Support Group together at Maffra Secondary College, which meets every week. The location allocated to Youth Insearch is within school grounds which makes the Support Groups accessible to young people during lunch time. Students can even catch the Youth Insearch bus straight from school to Youth Insearch weekend workshops.
The combination of Phil and Maree running the Maffra Support Group has been incredibly successful, and they have noticed that the young people involved are now referring friends who may be going through a tough time to come along and seek support.
Maffra Secondary College are great supporters of the Youth Insearch program and have developed a robust engagement process to ensure student and guardian permissions are gained prior to the young people becoming involved with Youth Insearch.
Maffra Secondary College have a robust Wellbeing department, and the staff there are open to opportunities for young people to grow and have expressed endorsement of the Youth Insearch program. It is clear that Maffra Secondary College really cares about their students, and the partnership that has evolved over the years has built on shared trust and common goals.
Youth Insearch have a strong relationship with Maffra Secondary College, and the school is actively engaged in the local community through Rotary Club of Maffra and together they have developed a new mentoring program. Youth Insearch has since been invited to collaborate on the program and are excited to see where the initiative will lead.
Youth Insearch has opened up a whole world of opportunities for me.
Participant
Maddy's Journey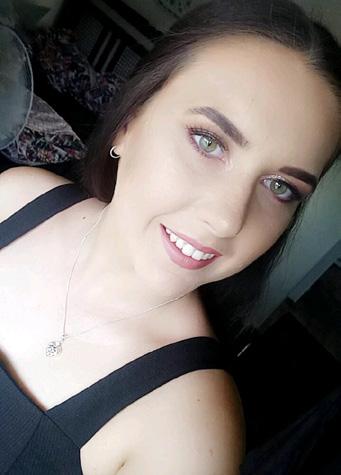 Growing up I suffered from a lot of mental health stuff like depression, anxiety and eating issues etc. I was severely bullied in school (primary and high school) and on social media.
In Year 9 it got to a point where I wasn't coping, I was completely done with everything, and I started self-harming as a way of coping with things that happened and were happening in my life. I also made a few suicide attempts because of everything at the time.
About a month after I turned 18, I was kicked out of home. I started smoking weed, socially at first, but that led to a daily and constant way to cope with life. I then started smoking ice, and despite domestic upheavals, I became addicted.
I had people in my life that I thought would be there forever. We got to a point where we all made a suicide pact together that if one went, we all went, and I got involved with a lot of scary things.
I got to a point that I wanted a change, that I didn't want to be doing what I was doing for the rest of my life. It was at this point that I spoke up and started on the Youth Insearch program.
After just one program I made some changes in my life. I stopped using for 37 days and I kicked out my "mates" because I didn't want drugs in my life or around me anymore, and I now have a place that I can call my own. It was hard but honestly, I couldn't have done it without the people that I have in my life now through Youth Insearch.
After three Youth Insearch programs, making decisions to get clean, and getting the support I need, I feel like I've made changes in my life and that I won't go back to where I was. I've started with a drug and alcohol service and want to enrol in the next student intake at TAFE to study Youth Work. I've reengaged with my family and have found new friends.
The decision to change my life were hard, but it's been one of the best decisions I've ever made. I really want to say thank you to everyone – my family, friends, and Youth Insearch – who stayed by my side and helped me be the person I am today, without judgement. I honestly couldn't have done it without you, and I'm planning to apply to be a Youth Insearch Leader in 2020.
"I really want to say thank you to everyone – my family, friends, and Youth Insearch – who stayed by my side and helped me be the person I am today, without judgement. I honestly couldn't have done it without you, and I'm planning to apply to be a Youth Insearch Leader in 2020."