27 minute read
Allentown Art Museum Mercer Museum The Snow Goose Gallery
Welcome Back
ALLENTOWN ART MUSEUM
Virtual ArtVentures New activities posted every Free Fun Sunday 31 North Fifth St., Allentown, PA 610-432-4333 • Allentownartmuseum.org Fri & Sat, 11-6; Sun, 11-4 Call to reserve 2-hour tickets. Must wear face covering.
BASIL BANDWAGON
Online and Doorstep Delivery available in more zip codes, Visit our Farm to Market Cafe 38 Old Hwy 22, Clinton, NJ • 908-735-3822 276 US-202, Flemington, NJ • 908-788-5737 239 N. Union St., Lambertville • 609-460-4500 Basilbandwagon.com • Open every day 8-8
BETHLEHEM HOUSE GALLERY
2020 Summer Show now on view until October 10. Gallery open. 459 Main St., Bethlehem, PA 610-419-6262. Wed.-Thurs. 11-7, Fri. & Sat. 12-9, Sun. 12-5. Bethlehemhousegallery.com
CAROL C. DOREY REAL ESTATE, INC.
Specialists in high-value property, serving Bucks County and the Lehigh Valley areas. Visit our website to take a virtual tour of some of the spectacular homes we have listed. Schedule an in-person showing, and request more information directly on our website. 3136 Main St., PO Box 500, Springtown, PA 610-346-8800 doreyrealestate.com • Mon.-Fri. 9-5, Sat. 9-4
ACT 1 PERFORMING ARTS, DESALES UNIVERSITY
No matter the device, as long as you have internet access you will be able to watch our student performances this fall: Chainz/Broken; As You Like It; Emerging Choreographers; A Christmas Carol. Order tickets online or by phone. Labuda Center for the Performing Arts 2755 Station Ave., Center Valley, PA 610-282-3192 • Desales.edu/act1
HEART OF THE HOME
Visit in person by appointment, or shop online to see our extensive collection of American handmade crafts including jewelry, pottery, accessories, home décor, bath, garden and children's items, cards and more. 28 S. Main St., New Hope, PA 215-896-1690 • Heartofthehome.com
HEARTSTRINGS
Shop local, easy and safe. Curbside, in-store and by appointment. Unique items, women's and infant's clothing, home accessories, jewelry. 10 Main St., Clinton, NJ • 908-735-4020
MERCER MUSEUM
200 Years of Bucks County Art Through December 31 • Open 7 days: 10-6. Reserved timed slots recommended; 10-11 hour for seniors 65+ and immunocompromised guests. General admission 11-1, 2-4, 4-6. Closed every day from 1-2PM for cleaning. 84 South Pine St., Doylestown, PA 215-345-0210 • Mercermuseum.org The expanded website will include beautiful artwork, as well as stories of art and its creators and the community it builds. Phillipsmill.org/Juried-art-show Artshow@phillipsmill.org
SILVERMAN GALLERY
Bucks County Impressionist Art New work by Jim Rodgers on display. Sept. 2-27; Hours: Wed.-Sun. 11-6. Meet the artist, Sept. 12, 1-5; Sept. 20, 12-4 Silverman Gallery represents Bucks County's most impressive artists. Additional hours, shipping, delivery and in-home consultation are available by appointment. 4920 York Rd., Holicong, PA 215-794-4300 • Silvermangallery.com
THE SNOW GOOSE GALLERY
Original works and limited edition prints by some of the world's finest artists. The gallery also specializes in creative custom framing. Tues.-Sat. 10-5; Sun. 11-4. Appointments available. 470 Main St., Bethlehem, PA 610-974-9099 • Thesnowgoosegallery.com
TOUCHSTONE THEATRE
2020-21 season announced with in-person, online, and by mail, events. Coming up first, a series of outdoor, socially-distanced performances every weekend in September. Join us in celebrating Festival Unbound Sept. 4-Oct. 16. 321 East 4th St., Bethlehem, PA 610-867-1689 • Touchstone.org
NEW HOPE ARTS CENTER
Music to My Eyes September 19-October 31 New Hope Arts supports the arts with virtual programming and reopened in-gallery exhibitions. Appointment recommended for 30-min. viewing time. Sat. & Sun. 12-5, Wed. 12-3 2 Stockton Ave., New Hope, PA 215-862-9606 • Newhopearts.org
PEDDLER'S VILLAGE
Shop, dine, stroll and relax, safely. Open air and open every day. Visit the website to see the many events happening in September and October. Routes 202 & 263, Lahaska, Bucks County, PA 215-794-4000 • Peddlersvillage.com
PHILLIPS' MILL
91st Juried Online Only Show from Sept. 26- Nov. 1. All art is for sale online only.
FRINGE FESTIVAL
The Philadelphia Fringe Festival, Sept. 10-Oct. 4, is a city-wide celebration of innovation and creativity in contemporary performance. This year's festival will be mostly virtual, featuring over 120 works across genres and platforms. For more info and schedule, Fringearts.com
GALLERY ON FOURTH
Connecting Artists & Collectors. The work of national, regional, and local artists in a fresh, diverse program of solo and group exhibitions. Strict adherence to all safety measures to ensure the health of our visitors. Remote sales transactions, curbside pick-up, free delivery within the Lehigh Valley, installation of purchased artworks for a nominal fee (within the Lehigh Valley). 401 Northampton St., Easton, PA 610-905-4627 • GalleryOnFourth.org Wed. & Thurs. 12 - 7PM; Fri. & Sat. 12 - 9PM; Sun. 12 - 5PM; and by appointment.
exhibitions
Polly Apfelbaum (American, b. 1955), Baroque Time Machine 4, 2014, woodblock print. © Polly Apfelbaum/Durham Press, 2014
Evolution of the Spiritual: Europe to America Color & Complexity: 30 Years at Durham Press
Allentown Art Museum 31 N 5th St., Allentown, PA 610-432-4333 allentownartmuseum.org Closing September 6
Evolution of the Spiritual: Europe to America compares images of the Madonna over time; a series of American art exhibits created through a multi-year, multi-institutional partnership formed by the Phila. Museum of Art as part of the Art Bridges + Terra Foundation Initiative.
Color & Complexity: 30 Years at Durham Press celebrates 30 years of innovative printmaking at the Bucks County workshop & publisher internationally recognized as one of the top fine-art presses in America.
200 Years of Bucks County Art
Mercer Museum, 84 S. Pine St., Doylestown, PA 215-345-0210 Mercermuseum.org Open every day, 10-6 (Closed daily 1-2 for cleaning) Through December 31, 2020
The Mercer Museum, operated by the Bucks County Historical Society, announces the opening of its new major exhibit 200 Years of Bucks County Art.
Since its founding in 1880, the Bucks County Historical Society has collected works of art: fine and folk paintings, portraits and landscapes, genre and decorative works. Never before displayed together, this collection is the centerpiece of the Mercer Museum's new exhibit.
This exhibit highlights local portraiture and landscape painting by noted American artists, as well as companion pieces such as historical artifacts, documents and images.
Richard William Haynes, AWS, MAA, Half Full, opaque W/C
The Snow Goose Gallery
470 Main Street, Bethlehem, PA 610-974-9099 thesnowgoosegallery.com Tues.-Sat. 10-5, Sun. 11-4
The Snow Goose Gallery features a variety of work by artists including Richard William Haynes, Linda Rossin, Judy Lalingo, Sue Wall, Alexander Volkov, Chuck Zovko, Ray Hendershot, Brad Hendershot, Katharine Krieg, Irina Kouznetsova, Marion Winter, and gallery owner Mary Serfass.
The gallery also offers distinctive, museumquality picture framing by the area's only Certified Picture Framer, and has the largest selection of custom frame samples in the area.
Stephen Antonakos (1926-2013), The Room Chapel, painted walls, neon, 3 neon panels. © Stephen Antonakos Studio LLC
Edward Hicks, The Peaceable Kingdom. Linda Rossin, Pink Persuasion, acrylic on ceramic
exhibitions
The Abbott's Chair, oil on canvas, 34 x 30
91st Phillips' Mill Juried Art Show
Honoring Artist Louis Russomanno Online-Only Show Phillipsmill.org/Juried-Art-Show September 26-November 1
Each year the Phillips Mill Community Association honors an artist who has been a participant in the show over many years. Louis Russomanno amply fulfills this description.
Russomanno knew he wanted to be an artist when he left the U.S. Navy in December 1969.. Nine months after discharge, he entered the Phillips' Mill Art Show, a year later won his first Patron's Award. A master of he has an ability to portray texture and folds of fabric, reminiscent of the Dutch Masters. His works are in the New Jersey State Museum, Trenton City Museum, and private collections throughout the United States and Canada.
Al Kratzer: The Art in Artificial
Gallery On Fourth 401 Northampton St., Easton, PA 610-905-4627 GalleryOnFourth.org September 12 – November 8 Timed-Entry Opening Reception Sept. 12 Wed-Th 12-7; Fri-Sat 12-9; Sun 12-5
Al Kratzer's groundbreaking solo exhibition features works of art created using the latest advancements in artificial intelligence (AI). It explodes with color and vitality—a visual manifestation of how man and machine can collaborate to expand creativity. Kratzer employs multiple AI programs that allow him to apply color pallets, textures, brushstrokes and other elements to the computer-generated image. This process encourages experimentation and unlimited visual mash-ups. The resulting images break subjects down to their essence with core forms hovering between the familiar and ambiguous, figurative and abstract. This is an exciting opportunity to introduce our audience to an artform that is gaining global momentum.
Alex Sepkus
Heart of the Home 28 S. Main St., New Hope, PA 215-862-1880 Heartofthehome.com
Heart of the Home presents the work of renowned goldsmith Alex Sepkus, including his one-of-a-kind combinations of exquisite 18 karat gold and platinum with unique gemstones.
Alex draws from diverse influences—global art and textiles, literary inspirations, and plant and animal wonders of the natural world. His work is much sought after by lovers of fine art and connoisseurs of exceptional fine jewelry alike. Heart of the Home has proudly represented his work for more than a decade, and is pleased to represent his work during our 26th year in business both in our store and online. Call the shop or send an email to info@heartofthehome.com to schedule a private showing of a special expanded collection.
Enchanted Forest, 36 x 18
interview
You've said, "Music has to be more than a play instruments, but while we were on our first booty call." Your need to use music to change tour, the Black Lives Matter movement grew people's hearts and heal souls. That comes I even more urgent with the death of Eric Garner, assume, from growing up in the church. From the very first moment of my working with music, it was all about uplifting spirits. That was what I would hear every Sunday. The church has been the bedrock of my existence. When I call home from the tour, my grandma gets on the phone and tells me, "Keep God with you. I'm always praying for you." In hard times, the first thing we call upon is our Creator. Spirit is forever. That's the reality I believe in. You now consider yourself a Buddhist. You chant every day and meditate? Chanting sets the vibration for the rest of the day, and I chant at night as well. I was chanting this morning. Amazing the ideas that come to me in the midst of chanting. You've also said, "Music is out there in the universe looking for a way to be presented, and sometimes it finds you. You have to be willing to put aside your ego and accept it and let yourself be used." What did you mean? Sometimes we have to get out of our own way. The ego kills creativity, so you have to take your ego out of the equation. You then see things that you wouldn't otherwise. When I play, I try to keep my mind open to what may occur. If you allow it, the music takes you on its own journey. That's what Art Blakey, one of your mentors, meant by "from the creator to the artist, directly to the audience in split-second timing." Absolutely. Split-second timing. terence blanchard whose dying gasps "I Can't Breathe" were ignored by a police officer who kept him in a banned chokehold. And all for selling single cigarettes from a pack without tax stamps So many procedures were violated in this case and so many others that also ended in tragedy. The remedy is to hold authorities accountable. It's just that simple. Speaking of accountability, did you favor impeachment of Donald Trump? This guy was a con man who sold us a bill of goods. Too many bought into it. Trump is breaking one law after another and selling us out to our enemies. You've addressed racism and gun violence in your album "Live," which you recorded in three cities that had experienced conflicts between the police and African Americans; "Breathless," was inspired by Eric Garner's death; and "Choices" speaks to personal responsibility. You often talk about these issues during your concerts. I'm not the first. I realized the power music holds to talk about what is righteous and to heal listening to Sonny Rollins' "Freedom Suite," Coltrane's "Alabama," Mingus' "Original Fables of Faubus," Nina Simone's "Old Jim Crow" and "Mississippi Goddam," and Miles Davis' "A Tribute to Jack Johnson." And Jimi Hendrix? For sure, a big influence. I was born in 1962, so the '70s were my time. Those groups back then were filled with joy and hope. Jimi's electric guitar riff on the National Anthem at Wood
You never wanted to be an activist. But stock was such a courageous and inspired now, you say, you no longer have a choice. protest against the Vietnam War. It was a call to
I just wanted to play music and tour the arms. It inspired my music for BlacKkKlansworld. But circumstances have put me and my man. I used it under images of the deadly riot in quintet, E Collective, in a position where we have to say something with our music. I initially put my group together to inspire young kids to > 23
new books
Disloyal: A Memoir The True Story of the Former Personal Attorney to President Donald J. Trump
by Michael Cohen Skyhorse, 432 pages
Once Donald Trump's fiercest surrogate, closest confidant, and staunchest defender, Michael Cohen knows where the skeletons are buried. As Trump's lawyer and "fixer," Cohen not only witnessed firsthand but was also an active participant in the inner workings of Trump's business empire, political campaign, and presidential administration. This is a story that you have not read in newspapers, or on social media, or watched on television. These are accounts that only someone who worked for Trump around the clock for over a decade—not a few months or even a couple of years—could know. Cohen describes Trump's racist rants against President Barack Obama, Nelson Mandela, and Black and Hispanic people in general, as well as the cruelty, humiliation, and abuse he leveled at family and staff. Whether he's exposing the fact that Trump engaged in tax fraud by inflating his wealth or electronic fraud by rigging an online survey, or outing Trump's Neanderthal views towards women or his hush-money payments to clandestine lovers, Cohen pulls no punches.
Trump emerges as a man without a soul—a man who courts evangelicals and then trashes them, panders to the common man, but then rips off small business owners, a con man who will do or say absolutely anything to win, regardless of the cost to his family, his associates, or his country.
Fallout: The Hiroshima Cover-up and the
Reporter Who Revealed It to the World
by Lesley M.M. Blume Simon & Schustern, 288 pages
New York Times bestselling author Lesley M.M. Blume reveals how one courageous American reporter uncovered one of the deadliest cover-ups of the 20th century—the true effects of the atom bomb—potentially saving millions of lives.
Just days after the United States decimated Hiroshima and Nagasaki with nuclear bombs, the Japanese surrendered unconditionally. But even before the surrender, the US government and military had begun a secret propaganda and information suppression campaign to hide the devastating nature of these experimental weapons. The cover-up intensified as Occupation forces closed the atomic cities to Allied reporters, preventing leaks about the horrific long-term effects of radiation which would kill thousands during the months after the blast. For nearly a year the cover-up worked—until New Yorker journalist John Hersey got into Hiroshima and managed to report the truth to the world. As Hersey and his editors prepared his article for publication, they kept the story secret— even from most of their New Yorker colleagues. When the magazine published "Hiroshima" in August 1946, it became an instant global sensation, and inspired pervasive horror about the hellish new threat that America had unleashed. Since 1945, no nuclear weapons have ever been deployed in war partly because Hersey alerted the world to their true, devastating impact. This knowledge has remained among the greatest deterrents to using them since the end of World War II.
Released on the 75th anniversary of the Hiroshima bombing, Fallout is an engrossing detective story, as well as an important piece of hidden history that shows how one heroic scoop saved—and can still save—the world.
Telephone: A Novel
by Percival Everett Graywolf Press, 254 pages
Zach Wells is a perpetually dissatisfied geologist-slash-paleobiologist. Expert in a very narrow area ― the geological history of a cave fortyfour meters above the Colorado River in the Grand Canyon ― he is a laconic man who plays chess with his daughter, trades puns with his wife while she does yoga, and dodges committee work at the college where he teaches.
After a field trip to the desert yields nothing more than a colleague with a tenure problem and a student with an unwelcome crush on him, Wells returns home to find his world crumbling. His daughter has lost her edge at chess, she has developed mysterious eye problems, and her memory has lost its grasp. Powerless in the face of his daughter's slow deterioration, he finds a m y s t e r i o u s note asking for help tucked into the pocket of a jacket he's ordered off eBay. Desperate for someone to save, he sets off to New Mexico in secret on a quixotic rescue mission. A deeply affecting story about the lengths to which loss and grief will drive us, Telephone is a Percival Everett novel we should have seen coming all along, one that will shake you to the core as it asks questions about the power of narrative to save.
Squeeze Me: A Novel
by Carl Hiaasen Knopf, 352 pages
It's the height of the Palm Beach charity ball season: for every disease or cause, there's a reason for the local luminaries to eat (minimally), drink (maximally), and be seen. But when a p r o m i n e n t h i g h - s o c i e t y dowager suddenly vanishes during a swank gala, and is later found dead in a concrete grave, panic and chaos erupt. Kiki Pew was notable not just for her wealth and her jewels—she was an ardent fan of the winter White House resident just down the road, and a founding > 16
new books
member of the POTUSSIES, a group of women dedicated to supporting their president. Never one to miss an opportunity to play to his base, the president immediately declares that Kiki was the victim of rampaging immigrant hordes. This, it turns out, is far from the truth.
The truth might just lie in the middle of the highway, where a bizarre discovery brings the First Lady's motorcade to a grinding halt (followed by some grinding between the First Lady and a love-struck Secret Service agent). Enter Angie Armstrong, wildlife wrangler extraordinaire, who arrives at her own conclusions after she is summoned to the posh island to deal with a mysterious and impolite influx of huge, hungry pythons.
Carl Hiaasen can brighten even the darkest of days and Squeeze Me is pure, unadulterated Hiaasen. Irreverent, ingenious, and highly entertaining, it perfectly captures the absurdity of our times.
The Lying Life of Adults
by Elena Ferrante Europa Editions, 324 pages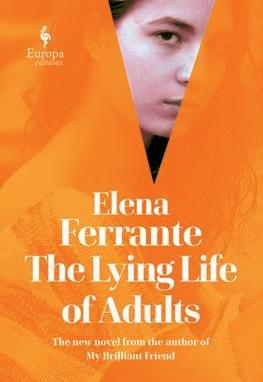 Giovanna's pretty face is changing, turning ugly, at least so her father thinks. Giovanna, he says, looks more like her Aunt Vittoria every day. But can it be true? Is she really changing? Is she turning into her Aunt Vittoria, a woman she hardly knows but whom her mother and father clearly despise? Surely there is a mirror somewhere in which she can see herself as she truly is. Giovanna is searching for her reflection in two kindred cities that fear and detest one another: Naples of the heights, which assumes a mask of refinement, and Naples of the depths, a place of excess and vulgarity. She moves from one to the other in search of the truth, but neither city seems to offer answers or escape.
Named one of 2016's most influential people by TIME Magazine and frequently touted as a future Nobel Prize-winner, Elena Ferrante has become one of the world's most read and beloved writers. With this new novel about the transition from childhood to adolescence to adulthood, Ferrante proves once again that she deserves her many accolades. In The Lying Life of Adults, readers will discover another gripping, highly addictive, and totally unforgettable Neapolitan story.
The Evening and the Morning
(Kingsbridge series) by Ken Follett Viking, 928 pages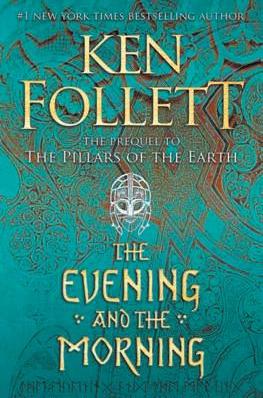 From the #1 New York Times bestselling author, a thrilling and addictive new novel--a prequel to The Pillars of the Earth—set in England at the dawn of a new era: the Middle Ages
It is 997 CE, the end of the Dark Ages. England is facing attacks from the Welsh in the west and the Vikings in the east. Those in power bend justice according to their will, regardless of ordinary people and often in conflict with the king. Without a clear rule of law, chaos reigns. In these turbulent times, three characters find their lives intertwined. A young boatbuilder's life is turned upside down when the only home he's ever known is raided by Vikings, forcing him and his family to move and start their lives anew in a small hamlet where he does not fit in. A Norman noblewoman marries for love, following her husband across the sea to a new land, but the customs of her husband's homeland are shockingly different, and as she begins to realize that everyone around her is engaged in a constant, brutal battle for power, it becomes clear that a single misstep could be catastrophic. A monk dreams of transforming his humble abbey into a center of learning that will be admired throughout Europe. And each in turn comes into dangerous conflict with a clever and ruthless bishop who will do anything to increase his wealth and power.
Thirty years ago, Ken Follett published his most popular novel, The Pillars of the Earth. Now, Follett's masterful new prequel The Evening and the Morning takes us on an epic journey into a historical past rich with ambition and rivalry, death and birth, love and hate, that will end where The Pillars of the Earth begins.
Hoax
by Brian Stelter Atria/One Signal Publishers, 368 pages
While other leaders were marshaling resources to combat the greatest pandemic in modern history, President Donald Trump was watching TV. Trump watches over six hours of Fox News a day, a habit his staff refers to as "executive time." In January 2020, when Fox News began to downplay COVID-19, the president was quick to agree. In March, as the deadly virus spiraled out of control, Sean Hannity mocked "coronavirus hysteria" as a "new hoax" from the left. Millions of Americans took Hannity and Trump's words as truth—until some of them started to get sick. At the center of the story lies Sean Hannity, a college dropout who, following the death of Fox News mastermind Roger Ailes, reigns supreme at the network that pays him $30 million a year. Stelter describes the raging tensions inside Fox between the Trump loyalists and the few remaining journalists. He reveals why former chief news anchor Shep Smith resigned in disgust in 2019; why a former anchor said "if I stay here I'll get cancer;" and how Trump has exploited the leadership vacuum at the top to effectively seize control of the network.
Including never before reported details, Hoax exposes the media personalities who, though morally bankrupt, profit outrageously by promoting the president's propaganda and radicalizing the American right. It is a book for anyone who reads the news and wonders: How did this happen? n
film roundup
Bloody Nose, Empty Pockets (Dirs. Bill Ross IV and Turner Ross). Starring: Peter Elwell, Michael Martin, Shay Walker. Las Vegas, 2016—the last night of operations at a dive bar known as the Roaring Twenties. That is the fiction. In reality, however, sibling directors Bill and Turner Ross filmed their compellingly blotto drama at a dive bar in New Orleans that is still operational (their first day of shooting: the day after Election Night 2016, which lends some subtly apocalyptic overtones to the proceedings, though our current commander-inchief is barely mentioned). Bloody Nose, Empty Pockets was then programmed in the documentary competition at Sundance, further blurring the lines between what is fact and what is fabrication. Its handheld aesthetic, complete with occasional glimpses of the two cameras filming the tipsy conversations between a group of diverse barhounds (all of them cast from life, via several pre-production crawls through neighborhood pubs), slots it nicely into a direct cinema tradition. But the film is more about the ecstatic truth of a profoundly plastered night out, as well as those universally earth-shaking feelings that emerge as the sun comes up and the hangover sets in. [N/R] HHH 1/2 Da 5 Bloods (Dir. Spike Lee). Starring: Delroy Lindo, Jonathan Majors, Clarke Peters. It begins with Muhammad Ali's public renouncement of his Vietnam draft notice and ends with Martin Luther King reciting Langston Hughes's poem "Let America Be America Again." In-between these provocative polarities, co-writer/director Spike Lee unleashes a marvelous, maximalist piss-take about, well, you name it. (There's so much these days.) The template is John Huston's The Treasure of the Sierra Madre (1948), with the Humphrey Bogart-led band of drifters replaced by a quartet of African-American Vietnam vets—Paul (Delroy Lindo), Otis (Clarke Peters), Eddie (Norm Lewis), and Melvin (Isiah Whitlock, Jr.), in addition to Paul's son David (Jonathan Majors)—who search, in the present day, for the parcel of stolen gold they buried during their tour in country. The plan goes very awry in ways that involve Vietnamese banditos (one of whom recapitulates Treasure's iconic "stinkin' badges" exchange), unexploded land mines, PTSD flashbacks featuring Chadwick Boseman as the one squad member who didn't originally make it out alive, and a MAGA hat that's hilariously treated as a kind of takes-alickin'-and-keeps-on-tickin' talisman. It's one of Lee's very best, and a career highlight for Lindo, whose performance, as a man made dangerously aggrieved and aggressive by his white supremacist nation of birth, is Lear-level. [R] HHHH 1/2
She Dies Tomorrow (Dir. Amy Seimetz). Starring: Kate Lyn Sheil, Jane Adams, Kentucker Audley. Fear of mortality proves contagious in writer-director Amy Seimetz's cryptic-to-a-fault thriller. Kate Lyn Sheil plays Amy, a stand-in of sorts for the creator (her house is also Seimetz's house), and a young woman fresh from what seems like a breakup with Greg (Kentucker Audley), who is shown freaking out in a pre-credits sequence. After they part ways, Amy becomes obsessed with death (that title is, as far as this highly myopic character goes, literal). She passes on the fear to her friend Jane (Jane Adams), who then proceeds to infect others and so on and so forth. The uneasy opacity of She Dies Tomorrow clearly stems from a personal place. It is both very intentionally and quite accidentally of this cultural moment. Overall though, it's not much of a resonant statement about modern> 23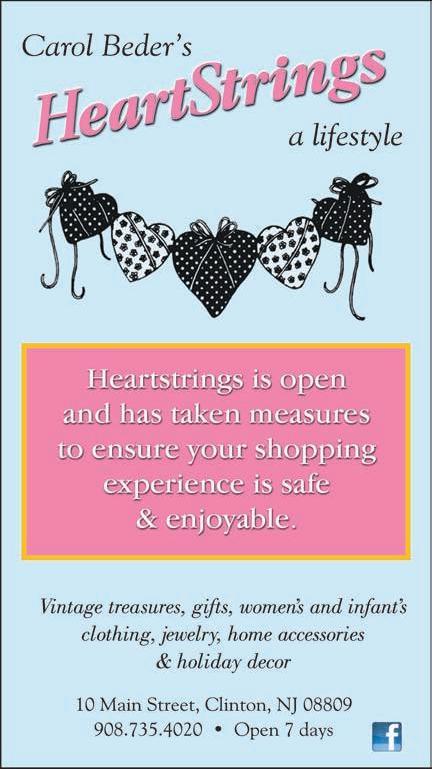 voices
This page is for you. We welcome submissions of essays, short stories, an excerpt from your book, and opinion pieces. Professional writers, experts, and amateurs are all invited to contribute. Send an email with the subject line VOICES to trina@icondv.com. Include your name, address, and phone number. If your piece is chosen to be published we'll let you know and only print your name.
Little House of Terroirs
LIKE MANY OLDER ESTABLISHMENTS that are part of a town's tapestry, pealed to my sense of romance. our family wine shop represented the history and stories of its owners and When it came to the language of wine, the term "terroir" was—still is— customers. Unofficially established before prohibition, it was a speakeasy, euubiquitous. "Terroir" is a French word that loosely translates to "sense of phemistically known as the "candy store," by insiders. In 1933, when prohiplace" and refers to the characteristic taste and flavor of wine shaped by the bition was lifted, it opened legitclimate, land, and soil where its imately as Welsh's Wonderful grapes are grown. Wine writer World of Wines and was owned Jancis Robinson also believes and operated by my grandfa"culture, history, tradition, and ther, along with his stepfather idiosyncrasy play a fundamenand brother. In my early twental role." ties, I was lucky enough to Like wine, our little shop of begin working here part-time. "terroirs" reflected the charac
The old mahogany bar teristics of our small town—incounter stood between clerk fluenced by the beauty of the and customer, with rows of river, the antiquity of the archishelves behind it— filled with tecture, and the creative spirits spirits and elixirs; it felt like of bygone eras. Along with our equal parts library and old-time sister town of New Hope, PA, saloon with a bit of curiosity we share a long and impressive shop on the side. Potables heritage of famous artists, poet ranged from the common to the laureates and Pulitzer Prize exotic, a multitude of bottles in winners. varying shapes and sizes. I was Some of these artists reenchanted by the kilted Scotstired to become restaurateurs, man spinning and dancing to like Broadway musical actress the tune of "Annie Laurie" in a Odette Myril who operated musical decanter and the flecks Chez Odette and on the other of real gold suspended in a botside of the bridge, Anne tle of Goldschlager. Waves of Pierre-Auguste Renoir, Luncheon of the Boating Party, 1881 Matthews star of the NBC radio sunlight filtered through the storefront blinds, creating a soap opera "Stella Dallas" owned The River's Edge. kaleidoscope of rainbow colors reflecting off the bottles of Decades later, in the 1970s, Alex Wilson and John fermented and distilled potables that spanned a universe of Gessler were among the pioneers to introduce nouvelle provenance and a spectrum of taste. cuisine to Lambertville. My mouth still waters over the
This world of wine and spirits has its own language—armemory of Broadmoor's breaded, sautéed brie and the cane names and phrases that intrigued me and felt satisfyFrench Chocolate Silk Pie. The boom of BYOB restaurants ing rolling off the tongue. The exotic innuendo of Velvet in town was a natural complement to our wine shop, and Falernum— a holdover from an era of Polynesian fascinathe symbiotic relationship of restaurateur and wine mertion and Tiki cocktails; the chic allure of Italian artichokechant was born. based Cynar; the ruby red Danish liqueur, Cherry Herring, What I loved—and still love—about the world of food and bottle sizes named for Biblical Kings like Jeroboam and Welsh's Wonderful World of Wines, c.1970 and wine is its ability to unite not only through a common Methuselah. Photo credit: Robert Salgado language but also a common utility—celebration, nourish
I loved to describe our wines to customers with words ment, and social communion. Our little town wine shop like jammy and toasty and unctuous, and the prestigious names of French blessed me with an opportunity to learn not only about wine and food but appellations like Corton-Charlemagne and Romanée-Conti greatly apalso about family and hometown pride. n