Since many of our beautiful readers are over forty, we asked Renee Goldfarb, stylist and owner of Origin of Era Boutique in Bay Shore, for some expert advice about how to look sophisticated, stylish and fun.
FASHION Q&A SESSION WITH RENEE GOLDFARB
Some people say age doesn't matter with fashion trends, true or false?
This is a loaded statement in terms of fashion, especially when you are not a teenager. There's a big difference between trendy (something that's hyped up at the moment) and on trend (fashion forward and stylish). As women of a particular age, we definitely want to be considered on trend, not trendy. There are specific trends that we remember, but we remember the way we USED to wear them. While we may still love that look, it might not wear the same way on ourselves now as it originally did. Stay on trend with classic pieces. I love the look of a pull-on combat boot (yup, they're a classic!) with a floral midi dress. This mixes the masculine into the feminine, and also gives the effect of putting yourself together without "trying". the 1970's, which in turn inspires today's most relevant looks. We see it in movies, fashion, and street style. If you love a good bell bottom, then wear it, but work it into more modern silhouettes to keep the balance.
What are some major fashion mistakes women of a particular age should avoid?
I hate the word "mistake"; what works for some women and makes them feel good is something we should celebrate. When talking fashion, I think it's important to stay forward and not focus on all the trends all at once. You never want to feel like you're in "costume". There's so many great moments in fashion right now that work for women our age! Boiler suits, high waisted trousers, and loose leg culottes for example.
Can you share some top style-secrets and tips for women over 40?
When we reach our 30's, we know what works for us individually. Be sure you are wearing your clothing, and the clothing isn't wearing you. Otherwise, you're just going to feel self-conscious. If you love something but it needs a hem or dart to make it better, then visit your local seamstress and make it your own. If it's something that may not be fixable, then just pass.
There's a big difference between trendy (something that's hyped up at the moment) and on trend (fashion forward and stylish). As women of a particular age, we definitely want to be considered on trend, not trendy.
How can a 40+ woman can wear the trends vs. how a 20+ woman would wear them?
A girl in her 20's can wear trends however she wants! The younger generation can grab a trend and run with it; we don't wear it the same way, but take inspiration from it and work it into our wardrobe in an understated way. Oversized palazzo pants with a streamlined bodysuit, or a cottage country dress with a just below-the-knee hemline instantly becomes wearable.
If you wore the trend once, you can't wear it again, true or false?
This is something we just can't pay attention to. We know history repeats, even in fashion. The 1930's inspired
Renee Goldfarb Origin Of Era Boutique
FEMALE • INDIE • SMALL BATCH • SUSTAINABLE 90 W Main St, Bay Shore, N.Y. 11706 631-403-4116 www.originofera.com
Fashions Fade, Style is Eternal
What are some basic pieces we should have in our wardrobe?
• A good pair of quality denim jeans. The right pair will compliment you and last a long time.
• A pair of white sneakers. You can wear these with anything and everything you own.
• A kaftan. You will live in this all summer…wear it to the beach, dinner, out shopping, anywhere.
• A great pair of ankle boots.
Ankle boots are season-less, wear them with anything!
• A really good Rancher or Fedora
Hat. Straw or grosgrain is great, but I love a wool felt, it keeps you warm in the winter and cool in the summer. Tie scarves around the base to change it up.
HAPPINESS IS CELEBRATING OUR YEAR
ANNIVERSARY!
SALES • RENTALS • LESSONS • YOGA • APPAREL 258 EAST MAIN ST, BABYLON VILLAGE • 631.482.1822 LIVE LIFE BY THE TIDE, NOT THE TIME
Dynasty Limousine
Airport Service • All Special Occasions • Bachelor(ette) Parties • Wine Tours • Night Out Your safety is our #1 priority - we get you where you need to go in clean, disinfected & sanitized private chauffeured vehicles
BUSES • LIMOS VANS & TOWNCARS
RESERVE YOUR WINERY TOURS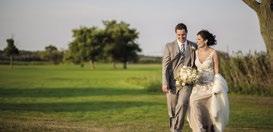 WE OFFER ONE WAY, ROUND TRIP OR HOURLY SERVICE!
Book Your Car Service For All Your Important Appointments!
RESERVE YOUR WEDDING PACKAGES
Chocolate Cake & Prosecco, a Perfect Combination for Any Celebration!
Chilled Prosecco served in champagne flutes is perfect for spring celebrations. Try these 3 Prosecco cocktails to turn any occasion into something special!
Into a chilled flute, add 3 oz. cold Prosecco, 2 oz. fresh peach puree, and a splash of Peach Schnapps.
ELDERFLOWER PROSECCO:
Start with one-part St. Germaine Elderflower liqueur, and top with 3 parts chilled Prosecco. Garnish with an edible flower.
TANGY LEMON SORBET FIZZ:
Place one teaspoon of lemon sorbet into the bottom of a chilled flute and add a dash of lime cordial. Top with cold Prosecco and stir just briefly for the froth. Garnish with a lemon slice.
Caroline's Flower Shoppe
FRESH FLOWERS DELIVERED DAILY
WEDDINGS | SHOWERS | SWEET 16 | ANNIVERSARIES ENGAGEMENT PARTIES | FUNDRAISERS | HOLIDAY PARTIES | CORPORATE 631-581-3464 | 341 Main St, Islip | CarolinesFlowerShoppe.com
WE NOW SELL RETAIL SUITS, VESTS & ACCESSORIES FOR MEN GROOMS TUXEDO RENTAL FREE & $20 OFF
ALL TUXEDO RENTALS
(IN YOUR GROUP OF 5 OTHERS CERTAIN RESTRICTIONS APPLY) WWW.RSVPTUXEDOS.NET
SEAMSTRESS ON PREMISE EXPERT TAILORING FOR MEN & WOMEN BAY SHORE
(upstairs in bridal suite) 631.665.7700
Affordable Adventures TRAVEL By Michele
By Appointment Only 631.665.4366 Specializing in Honeymoons & Destination Weddings
Express Your Emotion!
The Bridal Collection
Full Service Repair on Premises! Serving the Community for Over 30 Years
9 NO. WINDSOR AVE • BRIGHTWATERS • 631.666.4181 Hours: Tuesday-Saturday 10am-5pm
This decadently rich and delicious cake is easy to make and ideal for special occasions
INGREDIENTS
• 1 3/4 cups all-purpose flour • 2 tsp. baking soda • 1 tsp. salt • 3/4 cup unsweetened cocoa powder • 1 1/2 cup white sugar • 1/4 cup dark brown sugar • 1/2 cup vegetable oil • 2 eggs at room temperature • 2 tsp. vanilla extract • 1 cup milk at room temperature • 3 Tbsp. brewed coffee, cooled • 1/2 cup hot water
DIRECTIONS
1. Preheat oven to 350 degrees. Line bottom of two 9" cake pans with parchment paper and grease and lightly flour sides of pans. 2.In a large bowl, mix together flour, baking soda, salt, cocoa powder, and both white & brown sugars. Hand mix until well blended. 3.To dry ingredients, add vegetable oil, eggs, vanilla, milk and coffee. Beat for 2 minutes on medium speed with electric mixer. 4.Add hot water to batter; gently stir until blended. 5.Pour batter evenly into prepared pans and bake for 28 - 35 minutes, or until a toothpick comes out clean from the center of the cake. 6.Allow cakes to cool in pans for 10 minutes, then remove cakes from pans and place on wire rack to cool completely before frosting.
CHOCOLATE BUTTERCREAM FROSTING
INGREDIENTS
• 1/2 cup (1 stick) unsalted butter, softened • 2 1/2 cups confectioners' (powdered) sugar • 3/4 cup unsweetened cocoa powder • 5 Tbsp. heavy cream • 2 tsp. vanilla extract • 1/4 tsp. salt
Where Everyone is Family with Family Style Dining
AUTHENTIC ITALIAN FAMILY STYLE DINING | Every Dish Serves 2-3 People ON AND OFF PREMISE CATERING
Specializes in Family-Style Parties
DIRECTIONS
Private Room Available SIT-DOWN STYLE • BUFFET STYLE • FAMILY STYLE
1. In a large bowl using electric mixer, beat butter on medium speed until creamy, about 1-2 minutes. 2.Add sugar, cocoa powder, cream, vanilla, and salt and beat on low speed another 1-2 minutes until well blended. If frosting is too thin, gradually add more powdered sugar, 1 Tbsp. at a time, and blend until desired consistency. If frosting is too thick, gradually add additional heavy cream, 1 Tbsp. at a time, until frosting thins.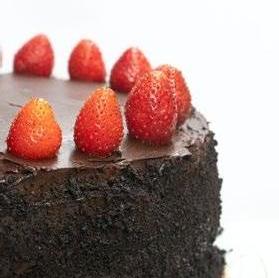 DINE IN • OUTDOOR DINING • BAR • TAKE OUT • GIFT CARDS
LUNCH SPECIALS Tuesday-Friday | 12-3pm
Salads Paninis Appetizers Entrees Prix Fixe Menus
Family Style Small & Large Plates
TAKEOUT Call Ahead for Pickup
Order online at doordash.com for delivery
GET SPECIAL OFFERS AND EVENTS!
Join our Text Club! Text LAFAMIGLIA to 90407 631-661-0101 | 90 W. Main St. Babylon Village | www.lafamigliany.com