3 minute read
Classified Advertising
from Here to Help!
by Montecito Journal
REVERSE MORTGAGE SERVICES Purchase and Refinance Products Ask about the new Jumbo Reverse Equity Line. No mortgage payments as long as you live in your home! Gayle Nagy 805.770.5515 gnagy@rpm-mtg.com NMLS #251258 Lend US dba RPM Mortgage, Inc. Santa Barbara, CA 93101 NMLS #1938 – Licensed by the DBO under the CA Residential Mortgage Lending Act. | C-294 | Equal Housing Opportunity
ESTATE/SENIOR SERVICES
Klutter Kutters of Santa Barbara. Organize, DeKlutter, Move. We are Comprehensive Senior Move Management Specialists. Call Karen and Pam at 805-663-6303 www.KlutterKutters.com
THE CLEARING HOUSE, LLC
MONTECITO JOURNAL46 Recognized as the Area's Premier Estate Liquidators – Experts in the Santa Barbara Market! We are Skilled Professionals with Years of Experience in Downsizing and Estate Sales. Personalized Service. Insured. Call for a complimentary consultation. Elaine (805) 708 6113 Christa (805) 450 8382 email: theclearinghouseSB@cox.net website www.theclearinghouseSB.com
"We are the Full Service Company Your Neighbor's Recommend." Full Senior Relocation and Estate Liquidation Services. Licensed, Bonded, Liability Insured, Workers Comped, Certified by The National Assoc Of Senior Move Managers (NASMM) and The American Society of Estate Liquidators (ASEL). Call or Text Glenn Novack at 805-448- 3788 info@movingmissdaisy.com or www.movingmissdaisy.com
ITEMS FOR SALE
TRESOR GOT OSTEOPOROSIS? We can help! At OsteoStrong our proven non-drug protocol takes just ten minutes once a week to improve your bone density and aid in more energy, strength, balance and agility. Please call for a complimentary session! CALL NOW (805) 453-6086
per person. References available. Call Alex at 805.618.0368 RENTAL
Montecito Office 535 sq. ft. 1470 E. Valley Rd. $1,590 mo. Upstairs with large windows and views. Available now. 805-565-0021 The office is suitable for one to two professionals. Not suitable for practitioners.
WANTED
Ghost writer wanted for story on Montecito Hotel AKA Miramar Hotel. Possess treatments and massive celebrity list. Jim Gawzner (805) 884 9863
DONATIONS NEEDED
POSITION WANTED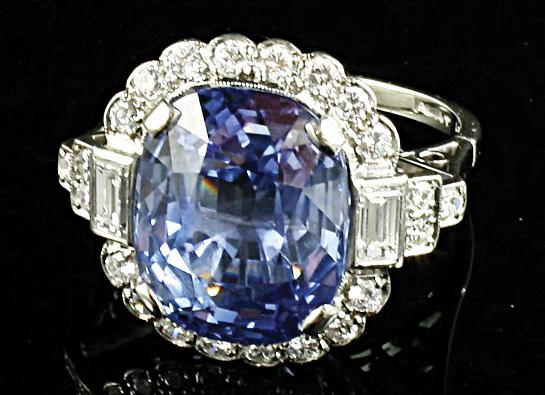 Looking for caregiver position 12/24 hour shifts, 4-5 days/wk 24yo Filipino male, 3 yr exp. Call/Text: (805) 585-5914 Email: lucas96.mon@gmail.com
We Buy, Sell and Broker Important Estate Jewelry. Located in the upper village of Montecito. Graduate Gemologists with 30 years of experience. We do free evaluations and private consultation. 1470 East Valley Rd suite V. 805 969-0888
PHYSICAL TRAINING/HEALTH
Fit for Life
Customized workouts and nutritional guidance for any lifestyle. Individual/ group sessions. Specialized in CORRECTIVE EXERCISE – injury prevention and post surgery. House calls available. Victoria Frost- CPT & CES 805-895-9227
SPECIAL/PERSONAL SERVICES
Specialized Tutoring Services come to Montecito Tutoring services in Math, Reading, Reading Comprehension, Students struggling with dyslexia, and writing. Dawn Hodges has over 30 years experience in teaching and home education. Home education services available for all grade levels. Certified with two credentials and a Masters degree. Group prices available. Dawn Jackson Hodges 661-433-7809
WANT TO LEARN CONVERSATIONAL SPANISH? I can easily teach you in a fun relaxed setting in your home or at my Montecito office, or anywhere you choose! I am a graduate of Crane, Cate and UCSB and spent 12 years working in Mexico and Latin America. I am completely fluent and you can be, too! $30/hour/
$8 minimum TO PLACE A CLASSIFIED AD
It's Simple. Charge is $2 per line, each line with 31 characters. Minimum is $8 per week/issue. Photo/logo/visual is an additional $20 per issue. Email text to frontdesk@montecitojournal.net or call (805) 565-1860 and we will respond with a cost. Deadline for inclusion is Monday before 2 pm. We accept Visa/MasterCard/Amex
Santa Barbara Bird Sanctuary Menagerie 2340 Lillie Avenue Summerland CA 93067 (805) 969-1944
Donate to the Parrot Pantry! At SB Bird Sanctuary, backyard farmer's bounty is our birds best bowl of food! The flock goes bananas for your apples, oranges & other homegrown fruits & veggies.
Volunteers Do you have a special talent or skill? Do you need community service hours? The flock at SB Bird Sanctuary could always use some extra love and socialization. Call us and let's talk about how you can help. (805) 969-1944
VOLUNTEERS NEEDED