27 minute read
America's Best Business Coaches
One of the most effective strategies for personal and professional growth is to hire a coach. Studies have proven that the return on investment (ROI) in coaching is 7 times the initial investment. So, we are thrilled to help you on your business journey by presenting you with America's nominees for the very best business coaches in the country.
NINA VENTURELLA
JULIA ARNDT
Nina helps coaches who have a desire to dominate the marketplace create and implement their own IP (Intellectual Property) and takes them from informational to tangible products and services. She operates on a 5 Key Strategy Process. Prepare, Build, Create, Reach and Win. For the last fourteen years, Nina has helped more coaches get their messages out there and considers herself a world changer and a game changer. She is passionate about impacting lives, changing a generation and making a difference.
Julia deeply believes that companies should invest in continuous learning programs to help their employees develop tools overtime. Her passion is to help businesses improve by targeting the wellbeing of the employees by 1) Investing in programs at the beginning of their employees journey (so for example during onboarding) and 2) continuously create opportunities for employees to learn additional tools.
After working for Google for 7.5 years in Europe and the US and being diagnosed with burnout, she created the Peak Performance Method to help peak performers sustain their performance throughout a life time, thrive in their career and have a healthy lifestyle.
ANDREI RAZVAN NACEA
In 2015, Razvan was nominated in Forbes 30 under 30 together with 29 extraordinary individuals, such as Simona Halep and Prince Nicolae. He considers himself more of a guide and mentor, calling himself a "Business Architect" rather than a Business Coach. Specializing in Marketing, Branding, Communication and Organizational Development Strategies and Implementation for medium and large corporate teams, Razvan is also tactic strategy advisory and consultancy for boards, leadership teams, business leaders and owners of start-ups looking for funding options.
GAURAV BHALLA
Gaurav Bhalla possesses a deep and varied understanding of humanbeings and human behavior, speed and accuracy in sizing up business and people challenges and the ability to go beyond prima facie explanations and examine underlying structure of events and explanations. His systemic thinking skills and capabilities combined with a passion for results and lasting outcomes has kept him at the top of his game as a current and cutting-edge leader in the coaching field.
Gaurav values the humanity of people more than their executive brilliance and cultural/cognitive diversity and global perspectives.
STEPHEN SAPATO
Steve Sapato has been a corporate trainer and motivational speaker for over thirty years. He has trained thousands of people on success principals, management principals and life achievements. He is an author of the relationship book, 'The Twenty' things you need to learn to find the love of your life, and the professional business networking book, 'Become The Go-To Person For Your Own Success'.
The Best Thing About You As A Coach?
Finding out what your client knows and does not yet know is one key to successful training to help and encourage a small business owner to create their own success. As a business consultant for over twenty years, Steve has been able to look at businesses from the twenty-thousand-foot view and also from deep inside of the small business to see how many little corrections it takes to create more success, more income, and more profits.
CHRISTOPHER SALEM
What makes you a great coach?
The ability to relate and understand my clients which gets them to open up for effective coaching and commit to the process of succeeding toward their desired objectives. In addition, they commit to new ideas and the process based on my ability to help themsevles be accountable and follow through with action. In summar, I am transparent, honest, and come from integrity which solidifies the engagement with them to trust me towards mentoring them toward success.
It is my mission to help millions of people overcome limited beliefs established in childhood and understand how to implement the process to become more confident in their abilities to become trusted advisors in their business. People and their businesses grow when they are open to change and the ability to come from limitiless beliefs and a success foundation that ius sustainable to grow.
CECILIA BONFANTI
In 1995 Cecilia founded a company dedicated to train Human Resources in order to serve people (at any age) to keep developing more successful attitudes to face not only corporate's tasks, but also personal life.
What Makes Cecilia A Great Coach?
She works with celebrities and billionaires, without revealing their names to the public. Cecilia prefers not to drop names - she chooses to keep helping them anonymously.
WILLA EDGETON-CHISLER
Willa Edgerton-Chisler is the founder and designer of Symphony Strategies - a division of her certified (MWBE) firm, Symphony Coaching, LLC. serves clients in the private, not-for-profit and government sectors to include the State of New Jersey Judiciary, Sodexo, NJIT University, Chubb, NJSBDC, Mitchell & Titus, Elsevier, Dress for Success Northern New Jersey, N.J. Small Business Development Center and ADP. Willa is a proven leader and highly regarded by her peers. She brings over 20 years of Fortune 500 leadership experience supporting sales, operations, client services and leading employee business groups. She is an award winning diversity and inclusion champion. Collaborates with business leaders to master transition, change, own and implement their signature leadership presence, aligning vision with strategy.
VIBHA SHARMA
VERA LENTINI
What makes you a great coach?
I am a holistic spiritual, metaphysical, Conscious business/mindful leadership coach. I work with professionals/Higher level management at Fortune 500 companies teaching them conscious business and mindful leadership practices. I help them deal with daily stresses at work as well as personal lives, raise self awareness, emotional regulation. I have alignment with colleagues and teams and not only be more productive but have a feeling of overall well-being.
Vera actively listens and reflects back what her clients are saying, guiding toward clarity in key areas including leadership, management, problem solving, idea generation, growth mindset, work relationships and personal resilience. She believes it is important for her clients not only to know their customers, but also to know themselves. This is why she encourages using self-assessment tools to discover strengths and weaknesses, personality and work values. This helps clients discover new opportunities that fulfill them both personally and meet the needs of the market. Helping clients play in this sweet spot is what makes Vera an amazing business coach!
CURTIS PHELAN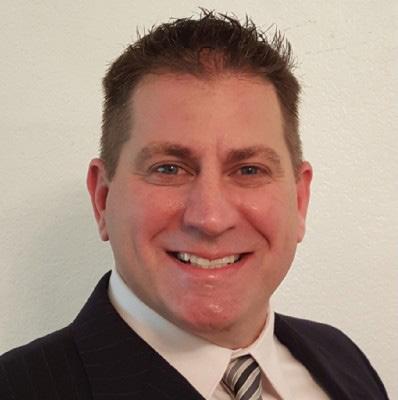 DAVID BAKHTNIA
With over 25 years experience coaching thousands of people to achieve their dream life Curtis has the unique ability to find any business over 100K in 45 minutes without them spending a penny on advertising or marketing. Curtis get's results, plain and simple. No hype, no fluff, he gets it done.
His goal is to save people from all the impostors out there, lift up the coaching community and help even more people realise their dream business.
Thinking, and looking after customers' needs, best interests, and prosperity is my main goal. How to achieve this goal is a two-way journey; walking and working together with my customers all-the-way! I am an Agile instructor/trainer and digital change advocate with proven business experience helping cross-functional teams to innovate business values. I have been a customer facing professional with broad domain expertise as "Change Agent" in LeanAgile business expansion, technical and complex project/program management, and scaled collaborative enablement. I combine technical, business, and adaptive strategies to implement complex technology solutions. I detect and isolate business challenges, to plan solutions, and transfer risks to strengths.
RYON ANDERSON
SPRING ZHENG
ROBERT TRAN
HOLLY JACKSON
What makes you a great coach? I lost my vision at 11 and have gone on to achieve a MS in counseling psy. And JD from Texas Tech school of law. I know what it takes to overcome large challenges by setting a goal. I also know what struggle, setback, frustration, and overcoming feels like on a deep emotional fundamental level. I love learning, growing, and evolving and helping high achievers become present focused in order to remain centered so they can achieve more, make great decisions, reduce stress, and live a happier more fulfilled life.
Abundance Thought Leadership Coach Spring Zheng is a #1 Amazon bestselling author of "Abundance Train" and award-winning speaker. She is called to empower visionary entrepreneurs to unleash their purpose and passion, and stand out as confident experts and thought leaders in their ideal niche with their unique gifts. Spring is on a mission to help entrepreneurs turn their passions into prosperity, and create abundance worldwide. Spring holds an Executive MBA and Professional Coaching Certificate from NYU. Her over 23 years professional experiences include performance management with a Fortune 100 company, strategy and management consulting, and 12 years of abundance coaching.
A Business Advisor/ Coach is a true partner. I walk with the client for life… When a client needs our services what they really need is someone to confirm what they think. That is a very important distinction. If you bring me in, and say I feel stuck with my business, my job is to unpack and find what's making you stuck. We are the ones that share, listen, and present all the information on the table, in a very structured way, so the CEO can arrive at a solution themselves. Because I build and execute strategy, transfer and influence among Fortune 500 companies and thousand startups span most regions of the world.
I have years of experience in business, health and building clarity. I have a custom system where we focus on business but also ensure my clients are succeeding in their health and life by clarifying their life priorities and improving health and energy levels. Without health, you won't have the energy you need to succeed. Without clarity, you will likely build the wrong business for your life. I help my clients thrive 360 degrees. I want to help more business owners and leaders succeed in life. I believe in spreading inspiration like a contagion. Creating a positive ripple effect in the world and helping leaders create more jobs for people is my passion. Being a part of this magazine will help me reach more people so we can inspire more and create more, together.
BOB BRITZ
Bob Britz works directly with individuals to advance careers, or change them entirely based upon talents, passions, resources and experience. He recruits positions to build sales teams, project managers, retail staff and technical engineers and develops and works with a 6 stage consultative process to define key attributes, job possibilities and career paths as well as utilizing resources to find work through networking and online sources. He created a job search methodology to assist in quick satisfactory job placement.
JEREMY BENTON
Jeremy's company is innovating the way financial information is being brought to the masses. There are way too many people out there that have little financial understanding. We take concepts typically reserved for the wealthy and bring them to middle income families; and they do it for free! Your goals and dreams, become their goals/dreams.
"We have a passion of "no families left behind". We are changing the savings habits of America; one family at a time because family is everything."
CLAUDIA FERNANDES LOPES
DESI TAHIRAJ
With a 30-year career, Claudia has held leadership positions in the HR field at international companies such as The Lycra, Travelex Bank & Finance Services, Crown Cork & Seal, GE Silicons, Fort Dodge. Throughout her career, she worked in the strategic management of companies and participated in projects that involved innovative models and culture of change, diversity and inclusion in several countries in Europe, the United States, Asia and Oceania. In 2018 Claudia moved from Brazil to the USA and she lives with her family (including Ghost, the little Maltese) in the Bay Area of San Francisco, CA and works on projects in South America and the USA, acting as Career Coach, Business Consultant and Leadership Developer for individuals, companies and start-ups independently and with associated consultants.
Since Desi Tahiraj was nine years old she has felt the calling to serve and help people. Born in a communist country and because her family was not communist they killed 27 people from her family. They wanted to kill her father was well but he was a great professional and educated. He saved the life of the prime minister so the prime minister saved her fathers life. Living in such a harsh environment they were not allowed to go to school, get a job, love someone, or build anything, or go anywhere. Living that hell she promised herself and prayed God to help her help everyone she came across. What do you consider to be the highlight of your career?: Resilient Leadership Big Heart.
MICHAEL RAGER
KARL UHLIG
He doesn't try to fit you into his system- he knows enough systems to fit one around you.
There are so many people out there struggling to run the business themself- Mike Rager knows that with some expert guidance, they can streamline things, delegate, prioritize and actually work on growing the business.
He has the knowledge of running and being a part of a business that actually sold. He takes his knowledge and wraps it into his passion of fishing and uses simple easy to follow "fishing stories" to help business owners succeed.
What makes you a great coach? I bring you to your hell yes to dive into flow with a powerful mental model to overcome the inevitable failure and bounce right back. As a over achiever turned curious appreciator, I shift mindsets to accept the current state to grow with your stumbles and not over analyze necessary data. Basically, I connect you to your inner champion to lead you towards your mountain top step by step without continual glances back and periods of self doubt. I know that sharing my gift will bring more vibrant lives. I know that my logical turned empathetic playful mindset will gift you and your listeners better sleep, joy of being, and overall contentment at taking each day as a gift with some discernment of how to improve your life and those around you.
MARGARET CLEVELAND
Margaret's warm and competent demeanor provides safe space for leaders to express vulnerability. The outcome of her coaching is apparent in the results. She has helped leaders break through barriers that are holding them back and focus on the actions necessary to achieve their goals. "I met Margaret when I applied for a Leadership Academy she was facilitating. I joined the faculty in year 2 and was able to get a clear view if what she is able to bring through her ability to mentor. Margaret had tremendous interest in investing her time in this endeavor. I observed firsthand how her coaching influenced the Leadership team within the organization. The result was improved performance of everyone at the company; resulting in greater synergistic success."
KRISTEN SWARCHECK
We are not who we think we are.
Since 2000, I've helped my clients discover who they REALLY are, what they want and how they can build a life they love. Life's too short to live unfulfilled and it is our natural state to thrive. I consider it the highest honor to guide people back HOME to their truth. My journey to self-mastery began with my mom's terminal cancer diagnosis, which essentially unraveled my life. It was a time when I just had to let go of how I thought my life should be, and embrace the life that was working its way into my consciousness. This act of surrendering enabled me to feel a well of emotions that had been bottled up for a lifetime.
KYLA OCONNELL
LANCE COTTRELL
I have an overwhelming desire to make my clients successful. I have personally leveraged over a dozen promotions for my sales leaders because I can often see their merit for promotion before they can! In addition to promotions, I've had the privilege to work inside amazing companies, with talented leaders and give them the tweaks needed to take their organizations to the next level. Often times I've been offered fulltime positions with my clients' companies because of the relationships and results we enjoy together. Although some are tempting, I would miss the opportunity to continue my coaching work across many industries and sales teams. I receive a common compliment from my clients that I always love to hear, which is, "You can tell you love what you do."
I have been advising and coaching startup companies since 2012. I am an entrepreneur and angel investor, so I understand founder's troubles from both sides of the table. I created a website and youtube channel to capture the advice I give most frequently and to extend my reach far beyond the number of people I could coach directly.
I would love to increase the exposure of my free website to enable me to help more founders. Having achieved significant success as an entrepreneur I am now in the phase of trying to give back. However, my entrepreneurial instincts make me want to have the largest impact possible.
LAURA GOODRICH
Laura is an expert on Transformation and the Future of Work. She has over 20 year of experience as an executive coach and is recognized by Thinkers 360 as the top 20 thought leaders in Transformation, Future of Work, Risk Management, Change, Culture and Technology.
Her global perspectives on workforce dynamics and change have earned her the reputation as someone who can create positive outcomes in even the most challenging workplace dynamics. She is recognized as the 10 Most Inspiring Businesswomen to Watch in 2020
LINA RUGOVA
One thing that makes my business stand out from my competitors is that I do what I love, feel fulfilled by my choices, and lead a balanced life on my terms. I teach others how to do the same, from a place of trust and integrity. I help my clients have more balance and fulfillment in their life, create financial freedom, and overcome insecurities that keep them from getting to the next level of achievement.
I do this by teaching them how to develop goals, affirmations, plans that align with their top values, balance their lives, so there is space for everything important to them, set limits with people or activities that are time wasters, and delegate with elegance.
LISA GOLDENTHAL
What makes you a great coach? Many executives forget about the most important part of leadership, which is themselves. I help them position themselves to excel! I help busy executives with no time for exercise find time for their health because "Your health is your real wealth"" I hold you to the them to the highest level of accountability to get in shape, increase productivity & energy to feel unstoppable. In this crazy, stressful and competitive world I help leaders perform at their best.
AMY SANCHEZ
TERI CITTERMAN
Prior to becoming a coach, I worked in the healthcare industry in marketing for 13 years. I became a coach because I recognized the struggle between delivering results and taking care of oneself... and how these were often at odds when one another. This often led to toxic workplace behavior and severed relationships. My goal ever since has been to help leaders find what they love and take better care of themselves so they can reach their full potential all the while cultivating a workplace that values kindness, respect, and equality. Kindness can change the world in remarkable ways.
In focused 1:1 coaching sessions, Teri works with CEOs to identify leverage points for growth and helps them stay accountable for improving their performance. For executives, she works to elevate his or her thinking to make a remarkable impact. Teri also leads Executive Team Sessions to broaden understanding, awareness, and recognition of each other's thinking styles, behavioral traits, motivations, and interests. The executive team works together to identify actions that leverage each member's strengths as a team to maximize impact. Teri is an icon in the industry and hosts CEO roundtables.
ANGELA MARIE LASHER
I started in network marketing and direct sales when I was 21 years old pregnant with my first child. I have been invited to leadership teams, been on top of leader boards all while working PT around my 3 kids schedules. I've attended over 60 live training events on personal development and business development, hired 3 one--on-one coaches in the last 15 years. I made a decision to go out on my own 2 years ago to become a Transformation Coach, Speaker and Author and now I also have a morning show with my co-host FC who is also a coach and speaker. Throughout my career, I also struggled in 2 toxic and very abusive relationships. Through it all, I was still able to succeed in business. I finally realized my worth and got out of that cycle and since then I've been able to help hundreds of people in less then 2 years get out of their own way.
SUE GUIHER
Sue has the most unique ability to get to the heart of who you are-not just as a business entity but as a person-and build on this to provide unique, uber-practical coaching that gets significant and measurable results. Sue has made a difference in the lives of hundreds of business owners and entrepreneurs.
MICHELLE WEBER
As a Mindset Biz Coach, I help my clients master the thing that creates every result in their biz and lives: their mind. This is what builds confidence and trust within themselves, their services, and their ability to be successful. Only from here do business strategies align with them so they can have a greater impact effortlessly and consistently (rather than the other way around, which is what most business coaches teach). I wholeheartedly believe that my purpose is to help as many women as possible to create a life and business with endless possibilities
ERIN GERST
I empower female leaders to become role models around the globe by redefining success. Female leaders in healthcare are experiencing a gap between financial success and happiness that can be closed through a shift in communication, boundaries, and perspective. These leaders ultimately are not reaching their potential in an effort to emulate what they see in the workplace, characteristics that ultimately define just one part of effective leadership. Effective leadership is about embracing all of the skills of leadership, encompassing the masculine (initiation, activation, expansion) and the feminine (presence, engagement, active listening). Using the Redefining Success Signature System philosophy, I empower leaders to redefine success by learning to live and work in new and better ways.
DANA MANCIAGLI
Dana Manciagli's coaching is her "work of compassion." She is leveraging her 30-year career on the hiring side of the table into helping candidates who are frustrated with the job search process. She built a proprietary job search system and invested in technology to make her coaching accessible to anyone from anywhere at any time. Dana has customized her coaching to struggling segments such as Veterans, Military Spouses, and persons with disabilities. Dana is a giver on social media and prolific blogger, including for Forbes.com. She is energetic, upbeat, and delivers results. Her clients love her.
DR. APRIL WILLIS
SUE FERN
SCOTT LEESE
ILHIANA ROJAS
An amazing business coach is one who knows how to explore the biggest, boldest dreams of their clients and create pathways to bring those dreams to life. That's exactly what Dr. April Willis does. Specializing in non-profits, April determines the action steps necessary for her clients' businesses to actualize their potential. Her most notable clients have included multiple afterschool/virtual programs that serve students who are socio-economically disadvantaged, a foster & adoption care non-profit, and an organization that serves the homeless population of Austin. Serving as a business coach for the non-profit industry is an incredibly rewarding experience and a privilege.
Originally from Southern England, I started my company in Washington, DC in 1998 and I have been a trail blazer all my life. I was the youngest ever branch manager of a large travel company at 18. I became a senior manager for major companies like British Airways before I was 30. I have been Head of Sales and Account Management for Asia Pacific, North American, and European corporations. I now share my skills with nonprofit leaders around the country. I have been a board member of a large foundation for 9 years and their chair in 2018.
Scott is arguably the strongest sales and marketing leader that Austin has to offer. He has built multiple sales organizations and took them from startup to enterprise. All along the way he has been a mentor to hundreds - if not thousands - or people and helped them to grow as professionals and people. He is a strong advocate for mental health, employee treatment, and healthy business cultures.
Ilhiana is an experienced executive with over 20 years of knowledge and experience leading teams in corporate America. Ilhiana is a Diversity & Inclusion Catalyst, a Hispanic advocate, and an international motivational speaker. She is a possibility thinker and firm believer that nothing is impossible.
She is a natural born leader and empowers ALL - especially women and people of color. Ilhiana is a Mexican immigrant and she brings her unique perspective and encouragement to everyone that she meets. She genuinely enjoys helping others achieve their goals.
PAULA BARG
LINDA NEWCOMB
MARY LEE GANNON
Coaching has always come naturally to me as I studied psychology and started my career as a teacher. After moving to the corporate world, I always had confidence and the urge to influence others and work with the 'decision makers'. My positions in Learning & Development and Talent Management have a natural coaching aspect to them. Yet, to further my career, I went to become a certified coach. I enjoy all elements of coaching but particularly like to help emerging leaders or those that are switching careers. As someone who is still early in my career, I think that I bring a unique perspective in working with millennials or those who have made significant careers changes.
An advocate who works with the best interests of each client in mind, truly encourages and motivates business executives from c-suite to new professionals, as well as military to civilian transitions, to succeed in whatever their definition of success is. Factual knowledge share, unique and not scripted, all clients are treated with hands on attention throughout their career and business ventures.
I would love to motivate a larger audience. My clients are always asking me to be an influencer and reach out to a large audience for the same reason, which is: "I have never been so motivated and many could benefit from the ability to simplify how it works in the many layers of the professional world."
Mary Lee has a unique perspective as an 19-year CEO now of a $24 million organization within a 80,000 employee organization as well as an International Coach Federation Certified Coach. She's experienced the corporate grind of bureaucracy, personal agendas, cynicism and posturing and knows how to position your unique leadership brand for outstanding business results.
Clients throughout the U.S. seek out Mary Lee because of her coaching results. They want remote coaching to save time. They want to upgrade their dreams even though a work situation has depleted their confidence so much that their frustration shows. They feel disarmed of executive presence and effectiveness.
JEAN CLAUDE JUNQUA
Dr. Jean-Claude Junqua has 25+ years of successful experience as a global executive in the United States, Europe, and Japan. During his tenure at Panasonic, he led the global speech activities involving teams in the United States, Japan, and China. After 2 years spent in Japan, Dr. Junqua served as Vice President of Panasonic North America and developed the R&D activities of Panasonic in Silicon Valley creating new business opportunities in various areas such as consumer electronics, Automotive, Avionics, Mobile Communication, Smart Home, Speech Recognition/Artificial Intelligence and the Internet of Things (IoT). Always enjoying new challenges, Dr. Junqua created an internal startup inside Panasonic which led to the creation of a new North American business unit in the area of Health and Wellness.
DAWN GRAHAM
NOELLE JACKSON
Through my roles as Career Director at The Wharton School and SiriusXM Radio Host of "Dr. Dawn on Careers," I've been privileged to coach thousands of professionals. The unique combination of my background as a Corporate Recruiter and Licensed Psychologist enables me to approach career coaching from a holistic view, teaching clients the psychological aspects of the job search. My specialty is working with career switchers. With the rapid changes in the future of work, more job seekers need to make a pivot. Unfortunately traditional hiring practice haven't kept up, which is why I created a complete roadmap in my book "Switchers: How Smart Professionals Change Careers and Seize Success." More recently, I've had the honor of delivering a TEDx Talk, creating courses through LinkedIn Learning, and publishing regularly with Forbes.com to empower job seekers to attain career success.
I possess over 26 years experience with in corporate America assisting people with their careers business and life needs. My technical ability with extended research in psychology and neurology is helped me create a new method of assisting people to achieve the career/business journey they desire and deserve!
I would love the opportunity to be selected to further my region helping others attain the life they wish to have whether that be through their career their business or through personal growth. Having vast experience in multiple industries, partnered with a continual personal growth plan , and a genuine personal approach has provided deep insights on human behavior, Unconscious biases I've helped numerous people excel.
"Demand more from yourself than anyone else could ever expect." —Tony Robbins
PUBLISHING
Brought to you by Standout Publishing