7 minute read
Leading Mineral Cosmetics Brand ISSADA, Announces Launch Of Clinical Skincare
> PROFILE LEADING MINERAL COSMETICS BRAND, ISSADA, ANNOUNCES LAUNCH OF CLINICAL SKINCARE RANGE
Issada, Australia's prestige mineral skin-treatment cosmetics brand, has announced its expansion into cosmeceutical skincare in 2020 with the introduction of Issada Clinical Formula. Issada will be launching with new product formulations designed exclusively for the clinical skincare market.
Medi-aesthetic entrepreneur Deb Farnworth-Wood recently acquired Issada after a decade-long love of the brand's skin-conscious mineral makeup line. She explains "This is not the first skincare range I have developed but I have been working on it for almost two years so it made complete sense when the opportunity arose to release my skincare under a brand I have personally admired and used for a long time".
Issada Clinical Formula is a collection of focused active skincare formulations containing high-performance concentrations of active vitamins, minerals, antioxidants, AHA's and BHA's, probiotics, peptides and plant extracts. With an initial offering of 20 retail products and more in formulation, Issada Clinical Formula is designed to meet the specific needs of clinics, spas and salons. The retail line is versatile with the inclusion of gentle and high potency formulas to offer treatment options for all skin types and concerns, such as a 0.5% and 1% Retinol and a 10% and 25% Vitamin C offered within the range. The initial retail launch encompasses cleansing and exfoliating formulas, treatment serums, moisturisers, an SPF50+ sunscreen, a post-treatment Recovery Cream and an innovative body cream targeting cellulite.
Launching alongside the retail products are several clinical peels, micro-peels and professional treatments, including a muchanticipated EGF (Epidermal Growth Factor) treatment for skin renewal, wound healing, skin brightening and the improvement of scarring. The aim is to achieve a maintain optimal skin health and provide comprehensive, proven and uncomplicated solutions to a variety of skin concerns including pigmentation/hyperpigmentation, signs of ageing, acne and redness/rosacea.
Deb Farnworth-Wood
Scientifically developed and tested in a skin clinic environment, this is a cosmeceutical range committed to achieving and supporting effective clinical results. The line perfectly complements Issada's mineral makeup range founded in 2006, which also supports skin health. The proudly always talcfree mineral makeup formulas are safe for use post treatment, including laser, skin and cosmetic injectables and are non-comedogenic so they won't block pores, exacerbating acne and breakouts. Issada mineral cosmetics use pure pharmaceutical-grade minerals combined with skin treating ingredients such as vitamins C, E and A, Lysine, Hyaluronic Acid, Probiotics and botanicals. An additional reason many aesthetic practitioners recommended Issada minerals is their anti-inflammatory and antimicrobial benefits and natural sun blocking capabilities, shielding skin against damaging ultraviolet light.
Issada Clinical Formula is available now, with training commencing in January. To learn more about Issada and becoming a stockist, visit www.issada.com/partners
NO MINIMUM ORDER TAILOR MADE PACKAGES FREE SHIPPING ON ORDERS OVER $300 24 / 7 WHOLESALE ONLINE ORDERING PARTNER AFFILIATE PROGRAM EDUCATION SUPPORT DISPLAYS TO SUIT ALL BUDGETS
CONTACT US FOR MORE INFORMATION INFO@BELLEZZA.COM.AU PH: 03 9331 5729
ONLINE TRADE WWW.BELLEZZA.COM.AU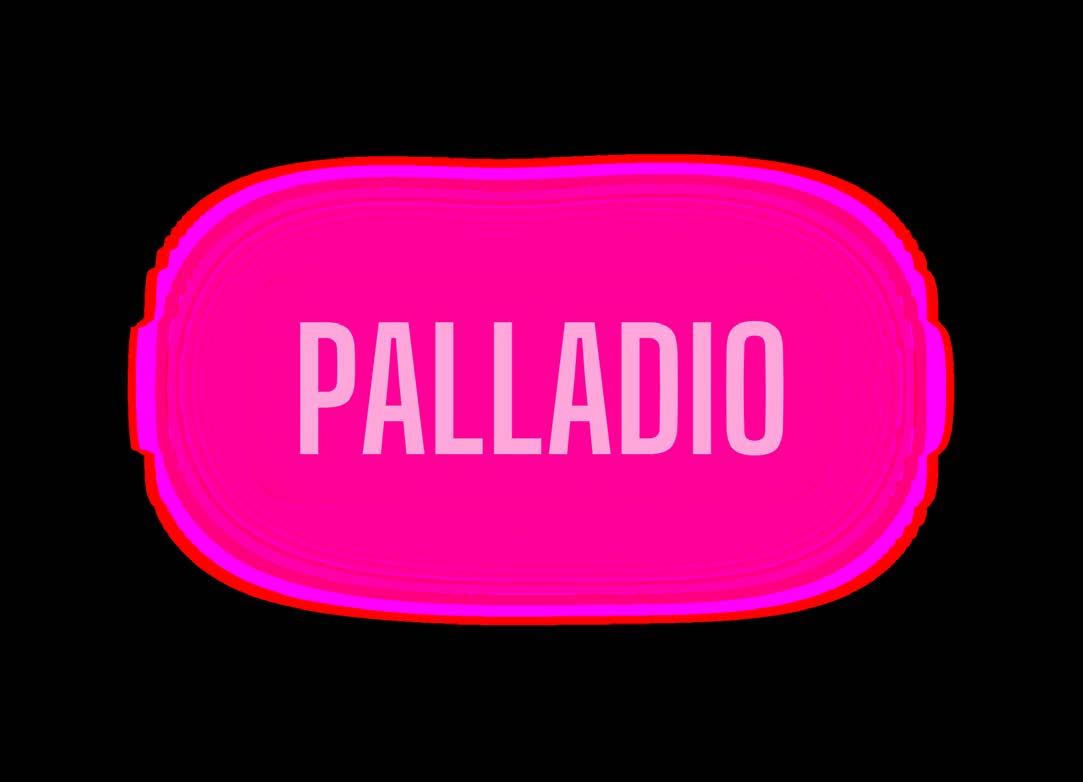 > NAILS TRADITIONAL NAIL EDUCATION VS YOUTUBE By Lauren Burton
I joined the nail industry ten years ago, in the UK where I am originally from, and the changes in the nail and beauty industry and the world, for that matter, have been of epic proportions. The use of the internet, social media and platforms like YouTube have quickly become staple ways to learn and get the burning answers to things like "My Dyson keeps stopping and starting, how do I fix it?" this was one of my most recent searches. But more and more people are using these platforms for teaching or learning things like nails and beauty. The question is, is there a line that is being crossed?
This depends on the watchers' intentions and personal level within the industry, I guess. I would be a hypocrite if I said I did not use YouTube. However, as a qualified nail technician, I already have my training and background knowledge in nails as well as my multiple qualifications. I do use these platforms to investigate into more information on new systems, find out feedback and reviews on products and systems; I look at nail art designs, for this YouTube is a wonderful online portal. However, I would never use the platform to learn from a beginner's perspective or to learn a new treatment or trade then claim to be a professional or expert in it. That would be like a surgeon learning a new surgical procedure in a 10-minute video on YouTube, would you go to see them? It baffles me why people would think they are competent in a new treatment from just watching a video on YouTube, is it ignorance or lack of knowledge? A large number of these content creators are self-taught, and whilst there is no denying the talent of some is incredible when it comes to nail art. The lack of detail and theory knowledge is all too often apparent, but to a newbie or someone in new stages of qualifying, of course, they are not going to know otherwise. As a professional, I have cringed on numerous occasions with some of the things I have witnessed in YouTube nail videos. Things such as mixing and matching different brands of nail products together, using utterly different brands UV nail lamps with another brand of UV Gel based products, UV nail lamps are not a universal piece of equipment that will cure everything UV gel based, there is scientific proof behind this. The lack of respect on a vast majority of these DIY YouTube videos for the science and chemistry behind the products and equipment and lack of health and safety for clients is hugely worrying; this is how people develop allergies and sensitivities to nail products because they are not being used correctly or in their entirety.
The thing to bear in mind is that most of the content creators that are making these channels, do so to achieve "influencer" or "YouTube" stardom. Even the ones that are qualified, the majority do not go into enough detail about nails and only showcase how to create "pretty nails and designs". They skip the whole process on anatomy, contraindications, understanding nails and treatments to suit, the chemistry behind the products and how they work together, how UV lamps work, why you should not mix and match different brands and products, which is a key thing in our industry. Another critical thing to bear in mind is business and liability insurance, if a beauty therapist or nail technician is treating clients with no proper or valid training in that particular system, and something happens to that client. The client then claims against them, the insurance company, if they did not do so at the time of purchasing insurance, will ask to see qualifications, if that therapist or technician cannot produce their certification or qualification in that treatment, the insurance is deemed invalid. The same thing applies if the technician is mixing and matching brands and products if the insurance company finds out, again it invalidates the policy because you are not using the products to the manufacturer's direction, no reputable brand or manufacturer will tell you to mix different brand products during service, because they have not been tested to work together, then they are in hot water.
Good nail education should be covering every angle and aspect and be teaching you the theory side first and foremost; this should include the anatomy of the hand and nail, contraindications, nail diseases, health and safety of yourself and your client, different nail types, how to treat different nail types, the science and chemistry behind the products and how they work, working ratios and fundamentals behind creating beautiful nails, such as structure and strength, nail art should be something tackled after all of this has been covered and so much more.