2 minute read
The Language of Love
SCHOOL NEWS
The Language of Love
And the Social Studies Teacher of the Year is Griselle Manzor!
The Manatee Bay Elementary teacher was nominated by the school's staff and administration for the esteemed title because of her dedication and love for teaching. Although the second-grade Dual Language educator teaches all the subjects in Spanish, Social Studies is her favorite.
"Because about 30% of the students are not of Hispanic culture, Ms. Manzor along with her partner, created a most enriched cultural experience aligned with the Florida Standards for Social Studies," said Manatee Bay Principal Heather Hedman-DeVaughn.
Manzor has been at Manatee Bay for eight years where her dream job was to teach the Dual Language program.
"These teachers on my two teams are amazing! We work together to make sure we have the most engaging lessons. They are not only my co-workers they are my friends and second family. They have been there for me since I started and have helped me become the teacher I am today," stated Manzor.
The ambitious teacher created an environment where her students feel safe, represented, and respected. She always takes into consideration the cultural backgrounds of all her students. This allows her to incorporate different cultures into all her lessons while utilizing a culturally responsive approach to teaching.
"I make connections through literature, magazines, videos, and digital content, including stories from amazing immigrants that helped build this great nation, so that when they read a biography of an immigrant like Roberto Clemente, Supreme Justice Sotomayor, or Ellen Ochoa, they can feel inspired and empowered enough to say, 'I can do this too'," explained Manzor. 
Manzor's goal is to prepare young people to be productive, humane, rational citizens in our society and continue to inspire them to believe that their contributions make America a better place.
"With her outstanding work ethic, creativity, and dedication to providing enriching cultural experiences, it is no surprise that Ms. Manzor's student achievement is 91% on above grade-level in reading.  Griselle Manzor is the complete package, and we were so excited to celebrate her success as Broward County's 'Social Studies Teacher of the Year'," added Hedman-DeVaughn. 
NOW WITH TWO SHOWROOMS! • BLINDS • SHADES • SHUTTERS • AUTOMATION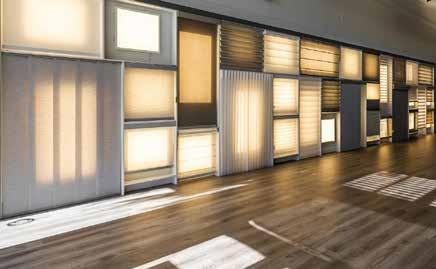 CALL US FOR A SHOWROOM DESIGN CONSULTATION
New Location!
13051 W. Sunrise Blvd. Sunrise, FL 33323
@ashadeaboveflorida
5967 S University Dr. Davie, FL 33328
Monday-Saturday 10am - 6pm
954-434-8701
Family Owned For 37 Years