5 minute read
Association Health Plans
from Insight | November 2019
by NC REALTORS®
Association Health Plans: A Healthy Win at the Legislature
BY MARK ZIMMERMAN SENIOR VICE PRESIDENT OF EXTERNAL AFFAIRS
This year's biggest legislative victory wasn't on a traditional real estate issue. It involved health care. We tackled it because the health care impacted you as REALTORS®.
For decades, REALTORS®, along with other small businesspeople and independent contractors, have been treated as second class citizens when it comes to health insurance. Since legally you work for yourselves, you cannot purchase the same kind of group health insurance that employees of large corporations are offered.
Most group health insurance plans are much less expensive than individual plans, so REALTORS® end up paying a lot more to buy health insurance. Unfortunately, that means some REALTORS® cannot afford to buy any insurance. Our member survey revealed that 6,000 of your fellow REALTORS® are currently uninsured and thousands more can only afford the minimum catastrophic coverage.
At our initiative, Senate Bill 86 was introduced to fix this problem. It would change the law in North Carolina to allow associations like NC REALTORS® to offer group health insurance to our 47,000 independent contractor members.
The bill authorizes "Association Health Plans" (AHPs) which would look and act like large corporate group health insurance plans. Like the other plans, AHPs would cover preconditions and children up to the age of 26. They will offer high quality coverage, and because groups can get discounts, they will also offer significant savings. When they are ready (which will take some time), they will be a new option for you.
6 INSIGHT • November 2019
The Road to AHPs
6,000 of your fellow REALTORS® are currently uninsured and thousands more can only afford the minimum catastrophic coverage.
ncrealtors.org • INSIGHT 7
It took extraordinary effort to get this bill passed. Your government affairs team needed all the tools you provide us to achieve success. Here's the story of how it happened.
1) Find Influential Legislators.
Our first task was to get the bill properly introduced. We knew we wanted bipartisan support, which is rare these days in Raleigh. So, we worked hard to find influential legislators to sponsor the bill from both sides of the aisle. While many of the sponsors were Republican, Representative Brian Turner, a Democrat and REALTOR® from the Asheville area, agreed to sign on. He joined Representatives Kyle Hall, Holly Grange (both also REALTORS®) and Josh Dobson, along with Senators Dan Bishop, Joyce Krawiec and Chuck Edwards. An all-star lineup.
2) Write a Quality Bill.
Next step was to get a quality bill written. We started having conversations with the bill sponsors and the NC Department of Insurance, which would regulate these plans. Health insurance is very complicated; we needed the knowledge and support of the experts. This collaborative effort gave us quality legislation to introduce.
3) Formulate a Game Plan.
We then put our advocacy plan together. First, in order to control the debate, we wrote white papers, fact sheets and talking points for the legislature. We added press releases and op-ed pieces to communicate with the public. We created a website and multiple Facebook and Twitter accounts to send our message on social media. Whenever a criticism came up, we were prepared to answer it immediately. 
4) Tell Member Stories.
Then, we wanted to get your stories out. So, we surveyed the membership to discover how many of you had health insurance challenges. That helped us put personal stories into the conversation. Your association's President Asa Fleming and Legislative Chair Wendy Harris testified in key committee meetings to put human faces on the issue.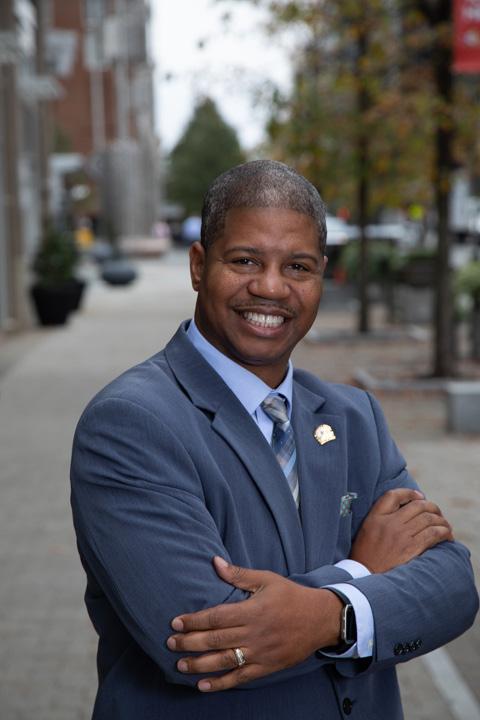 5) Build a Team of Support.
Next we built a formidable coalition of 19 trade associations, ranging from the Chamber to retailers to nonprofits to push the bill. They added their own voices to our messaging and their lobbyists to the legislative push.
6) Use our Power of Influence.
Speaking of lobbyists, our team, led by NC REALTORS® veteran Cady Thomas, spent countless hours with legislators explaining the bill, answering questions and convincing them of how many people would benefit from this bill. Naturally, your government affairs staff was fully involved, but so were our eight shared and regional GADs across the state, along with our State Political Coordinators (members assigned to each legislator). We also engaged our great group of association executives who helped get our message out to their associations to help advocate for this bill.
The Bill Becomes a Law
All this work paid off in mid-August—eight months after we started—when the House passed the bill 82 to 32 and the Senate 32 to 9. We had achieved our objective—very strong bipartisan support. But, our job wasn't done.
We still had to make sure the Governor allowed the bill to become law. So, our attention shifted from the legislature to the executive mansion. We placed full page ads highlighting our association coalition in key newspapers and digital TV ads on key websites.
Finally, we turned to you for your help and you really stepped up. Our Call For Action asked you to contact the Governor and you responded immediately. He received over 7,700 emails in the span of a few days, a record number. That made all the difference. On August 25, the bill became law.
Your Championship Season
The passage of Senate Bill 86 was a true team effort. We used our political and polling consultants, communications staff, Issues Mobilization fund, the government affairs staff, field staff, AEs and our lobbying team. Our years of RPAC work helped, too. Through your investments in RPAC, we have been successful in ensuring we have many REALTOR® champions holding office. And, 83 percent of them voted for this bill. Finally, you, the members, helped by funding all those tools for us, and for answering our Call For Action.
We were already having a very successful year on many of your other legislative priorities, but we are particularly proud of this victory. Thank you all for your continuing support of our team.
When can we offer an Association Health Plan?
There is one more Federal change that has to happen before we can officially offer plans. While we work to clear that final hurdle, staff has begun the work of vetting insurers to partner with us so that plans will be ready when the path is clear.
8 INSIGHT • November 2019