2 minute read
2019 STUDENTHANDBOOK 20
from Marine Institute 2019-2020 Student Handbook
by Marine Institute
YOUR GUIDE TO STUDENT SUCCESS
YOUR FUTURE STARTS NOW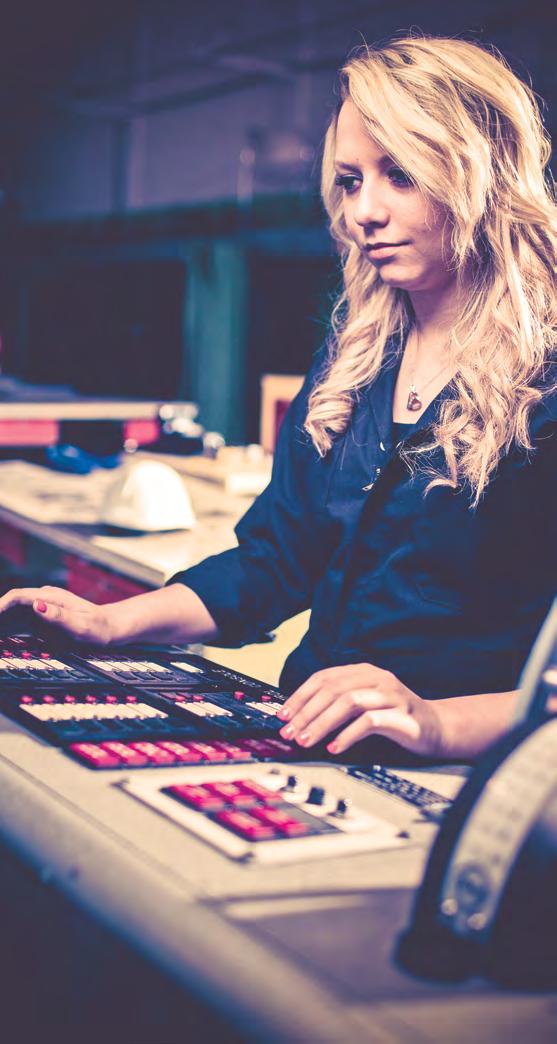 Congratulations! You're about to start down the path to becoming a MI graduate. To make sure you get there on time and on track, this guide will help you with every step to ensure your first year is as successful as possible. Get to know your support services for students and along the way, let us get to know you so we can help you get the most out of your Marine Institute experience.
You are now at the center of the MI World.
LOCATIONS WITHIN THE MIWORLD
While the majority of our students are located on our Ridge Road campus where most of our instructional, research facilities and general administrative offices are housed, here are some locations you may visit during your studies.
At our Offshore Safety and Survival Centre in Foxtrap, NL, our diploma, certificate and industrial clients take part in safety and emergency response training courses customized for the offshore petroleum, marine transportation, fishing and land based industries.
The Safety and Emergency Response Training (SERT) Centre in Stephenville, NL is the modern training facility for MI's Fire Rescue program, as well as for courses in specialized safety and emergency response, aviation firefighting and rescue and industrial safety and emergency response training.
Located in Holyrood, NL, the Holyrood Marine Base supports at-sea research and training priorities of the Marine Institute and the broader Memorial University community. These priorities are primarily related to ocean science, ocean technology and ocean safety.
The Lewisporte Regional Fisheries and Marine Centre facilitates growth of the local fisheries and marine sectors in Central Newfoundland through education, training, applied research and development, and technology transfer.
THINGS THAT MAY IMPRESS YOU ABOUT THE MIWORLD
In the MI world, there are facilities and experiences that you won't find anywhere else in the country or around the world.
• MI houses the world's largest and most up-to-date full-mission simulator complex including a full motion ship's bridge simulator.
• Our Offshore Safety and Survival Centre is equipped with a Helicopter Underwater Escape Trainer and Environmental Theatre that can simulate wind, waves and rain.
• MI is home to the world's largest flume tank where our experts perform tests on newly developed or existing fishing equipment in simulated underwater and near surface conditions.
• We house a food pilot plant used to develop new food products and processing methods and an aquaculture facility with fresh and salt tank systems.
CONTACT INFO
MARINE INSTITUTE P.O. BOX 4920, ST. JOHN'S NEWFOUNDLAND AND LABRADOR CANADA A1C 5R3
TELEPHONE: 709.778.0611 TOLL-FREE: 1.800.563.5799 FAX: 709.778.0394
FACEBOOK.COM/MARINEINSTITUTE TWITTER.COM/MARINEINSTITUTE INSTAGRAM.COM/MARINE.INSTITUTE YOUTUBE.COM/MARINEINSTITUTEPR