9 minute read
Mangakahia Community Sports & Recreation Centre NEWSLETTER March 2019
(09) 4346923
Like us on facebook https:/www.facebook.com/mangakahiacomplex/
mailto: mangakahiasportscomplex@gmail.com www.mangakahiacomplex.org.nz 
CENTRE NEWS
Welcome back everyone. I hope you all had a refreshing break over the holiday season and got to enjoy the great summer weather, although at times it did dry out too much.
The Complex has started it's annual programs & activities and all clubs are in full swing again. Details of upcoming rally days and tournaments can be found under individual club news.
The inaugural Mangakahia Axemen's Carnival was held on Saturday 9th February and is planned to be an annual event. It was great to see the Axemen displaying their skills and was possibly the first time some people had seen wood-chopping competitions. Although the weather wasn't ideal there was an enthusiastic turnout and is definitely a great base to build on for next year.
Thank you to Northland Axemen's Association, Maungarongo Marae, Poroti School, Ngati Hine FM, sponsors, stallholders, volunteers, and all those who attended for helping create a great new event for our district.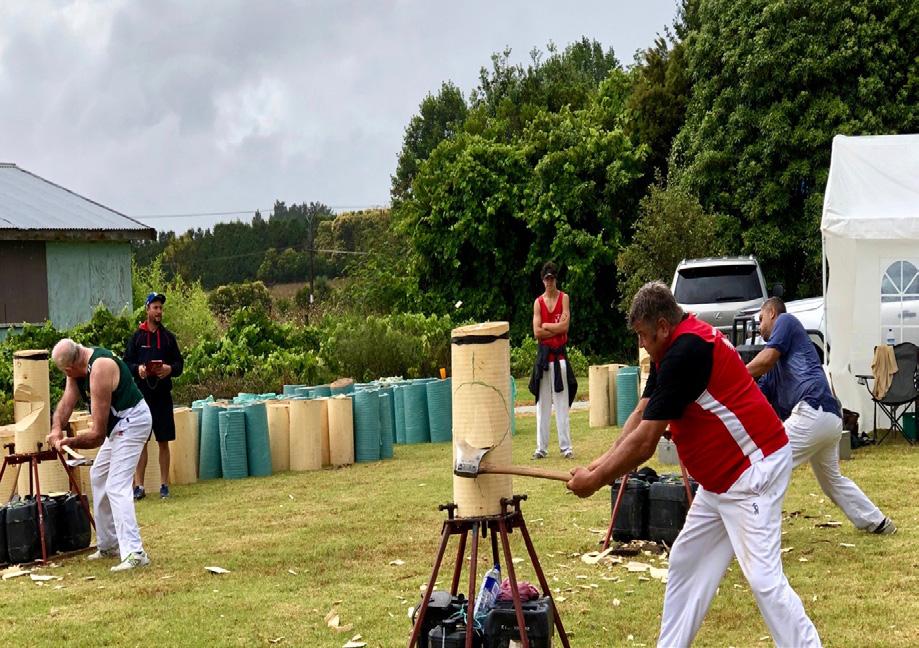 Automated External Defibrillator (AED)
The current AED's in our area for emergency use are located at Old Parakao Store, Maungatapere Bowling Club & Sherwood Park Golf Club. It is hoped to acquire a further two in the next few months.
Get the app that helps you find the nearest defibrillator to your current location in NZ. Over 9000 locations are mapped. This could help save a life !!!!
PUBLIC MEETING ***********************
Annual Plan 2019/20 Consultation
WDC will be available for consultation on the 2019/20 Annual Plan and are keen to hear from communities. All welcome.
The meeting is scheduled as follows:
Where: Mangakahia Complex Date: Thursday 28th March Time: from 6pm
******************************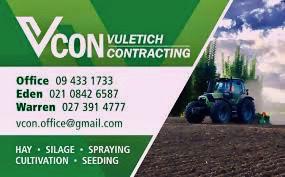 I partner with clients to build tailored investment portfolios based on their needs.
Speak with Scott today
09 438 1988
craigsip.com scott.chapman@craigsip.com
Craigs Investment Partners Limited is a NZX Participant Scott Chapman is an Investment Advisers at Craigs Investment Partners. Adviser Disclosure Statements are available on request and free of charge. Please visit craigsip.com
**********************************************************
MANGAKAHIA SQUASH CLUB
The 2019 season has started with the Wednesday night interhouse competition well underway. Once again, we welcome some new faces to the club, along with our returning members. The heat means it's even more of a workout than usual, a good way to sweat out the summer over indulgences!
Junior Squash will start again in Term 2 on Monday 29th April from 3.00pm-5.00 pm. All children of primary, intermediate and secondary school age are welcome. Please contact Wayne for more information.
Make sure you save these dates:
Mangakahia open squash tournament 3rd - 5th may Mangakahia juniors tournament 8th - 9th june
If you are looking for something new in 2019 why not give Squash a go? Come and join our vibrant club and enjoy the fun, friendly atmosphere.
For more information contact
Wayne Brown 021 853551 or Hayley Taylor 021 2621674
'30 minutes on a squash court gives you an impressive cardio workout'
(Forbes Magazine). ****************************************
MANGAKAHIA RUGBY CLUB
Senior Rugby
with new coaches, Colin Tito (head) and Brett Cassidy (assistant), combined with a group of new players and our faithful regulars, look set for a big 2019 season. They have been training hard to be ready for season kick off on 23rd March. It would be great to see plenty of support for our seniors, so make sure you check out the Mangakahia Rugby facebook page for the draw and game times.
If you are interested in playing please contact the manager, Jade Tuhiwai, on 021 1286313.
Senior Rugby Draw
23 March (away) vs Tomarata
30 March (home) vs Pipiwai
6 April (away) vs Dargaville Old Boys
13 April (home) vs Whangaruru
20 April (home) vs Southern
27 April (away) vs Mid Western
4 May BYE
11 May (home) vs Tomarata
18 May (away) vs Pipiwai
25 May (home) vs Dargaville Old Boys
8 June (away) vs Whangaruru
15 June (away) vs Southern
22 June (home) vs Mid Western
29 June BYE
Junior Rugby
rally day will be held on Saturday 16th March from 10am - 12pm. We have teams in all grades from Rippa Rugby to under 13 and welcome all players. We are looking to enter an all-girls this season. We have a strong club, with great coaches, so get your kids involved - they will love rugby at Mangakahia.
For more information contact Kylie Livingston on 021 1227063 and keep an eye on Mangakahia Rugby facebook page.
MANGAKAHIA LIONS CLUB
We had a few busy months leading up to the end of 2018, culminating in a very successful Senior Citizens Christmas lunch in December. This is a popular annual event attended by approximately 100 people .
Thanks to Craig and Kerry McMillan for continuing to let us use an area of their farm for storing and splitting logs for our firewood fundraising. The splitting was completed before Xmas, and with the hot summer, the wood will be really dry by now. We will be delivering from March but get in quick as it will be gone in no time. To order at $90/metre contact Ian McBeth on 459 4909 or Graeme Dawson on 434 7215
A fund-raising golf tournament is planned for Friday 5th April. This will be a mixed tournament with a multi-tee start at midday and your support is encouraged.
To enter please contact Royce Kokich 434 6874 or Mike Eages 434 7271. This event will hopefully fund another AED (Automated External Defibrillator) for our district.
The balance of the funds will go to a recently formed charity called 'Open Arms'. The charity provides a day drop-in centre in Whangarei, whose aim is to create a place of physical and emotional support for people in crisis.
Mangakahia Lions - continuing to do our bit in the Community ********************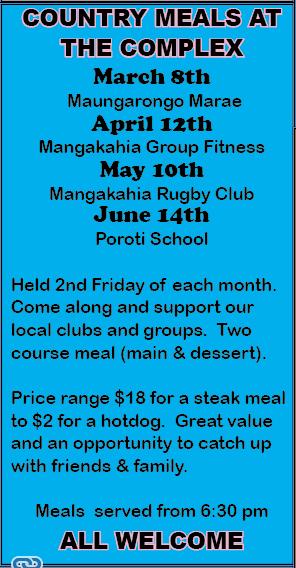 YOGA
Mondays  6 - 7.15pm
Mangakahia Sports Complex POROTI in the upstairs lounge
Casual YOGA class rate: $12 for adults; $6 for secondary or tertiary students
10 class card : adult $80 ($8 per class; student $40
Cards are also able to be used at the Kara Kokopu class at 6 pm on Wednesdays. No expiry.
Enquiries to Radhe - mob 07 3928220
**********************************************************
MANGAKAHIA JUNIOR SOCCER CLUB
We are currently processing registrations and are looking forward to the season start in early April.
We cater for boys and girls, aged 5 - 12, and all enquiries are welcome.
For further details please contact Susan on 022 152 4175
MANGAKAHIA GARDENING CLUB
Roses are red ## Violets are blue ## It's got very dry ## ❓What should we do❓ 
Hopefully by the time this newsletter arrives there will have been rain. Alas, it will be too late for many plants and perhaps trees.
The 'big dry' and collateral damage ie. dead or possibly dead plants, will find a bigger than usual attendance at our ever popular propagation days. This is the day we hand out advice, propogation mix, and show you how to grow your own plants from cuttings.
If yours fail, sure as eggs another member's cuttings will have struck and will be happy to share. These days also involve members digging up clumps of plants and dividing them amongst the attendees - instant gap fillers.
For reasonably priced plants as well as supporting a good cause - Riding for the Disabled fundraise by propagating and selling plants. They are in Barge Park and are open Monday to Thursday 9am - 3pm. Cash sales. Average price $5. See Facebook for Saturday sales. You are likely to meet some of our members filling their car boots.
The "lonely bouquet" and "Big Day In", both to be held at the Whangarei Library, will see us in action again, creating posies for those who would like them.
PS. Hope you enjoyed the free posies that were made and gifted at the recent Axemen's Carnival. .
Happy gardening....................
Be Connected
YOUR LOCAL PHONE DIRECTORY
AFFILIATED CLUBS
Mangakahia Sports Complex 434 6923
Mangakahia Gardening Club 434 7660
Mangakahia Group Fitness 434 6308
Mangakahia Junior Soccer 022 1524175
Mangakahia Lions 434 6864
Mangakahia Rugby 027 6875363
Mangakahia Squash 027 853551
EDUCATION
Schools
Kokopu 434 6765
Mangakahia Area 433 1702
Maungatapere 434 6743
Maunu 438 8060
Otaika Valley 432 2731
Pakotai 433 1727
Poroti 434 6867
Pre-Schools
Maungatapere Playcentre 434 6451
Portland Kindergarten 432 2533
Titoki Playcentre 027 6993021
OTHER LOCAL CLUBS
Maungatapere Bowling Club 434 6392
Maungatapere Valley Aquatics 434 7723
Poroti Outdoors Club 434 6856
Tai Kwan Do 434 6340
Whatitiri Clay Target Club 434 6260 or 027 1723630
BUSINESS
AJ Accounting Services 021 771557
JL & SJ Bazil Painters 433 6208
Drainage & Sewerage 0800 2475212
Kevin Trumper (Electrician) 027 4934572
Maungatapere Transport 434 6722 or 434 6632
Maungatapere Water Co 433 6728
Northland Plants 434 6864
The Country Yard 434 6748 MARAE
MARAE
Korokota 021 501516
Maungarongo 027 2704067
If your community group or business would like to be added to this page please phone Sylvia on 021 793073 or email mangakahiasportscomplex@gmail.com
Business Advertising Rates (excl GST): $25 per year for single line listing / $25 per newsletter for display ad