8 minute read
Looking Back at the 2019 Patient Education Conference
from Quarterly
by The IPPF
The 2019 Patient Education Conference is in the books! All of us at the IPPF extend our gratitude to the doctors, speakers, and sponsors for making this event possible.
We would especially like to thank our hosts—Dr. Aimee Payne and Dr. Victoria Werth—as well as the patients and caregivers who attended. YOU are the reason that this year's conference was our best yet.
We hope to see as many of you as possible next year at our 2020 Patient Education Conference in Las Vegas.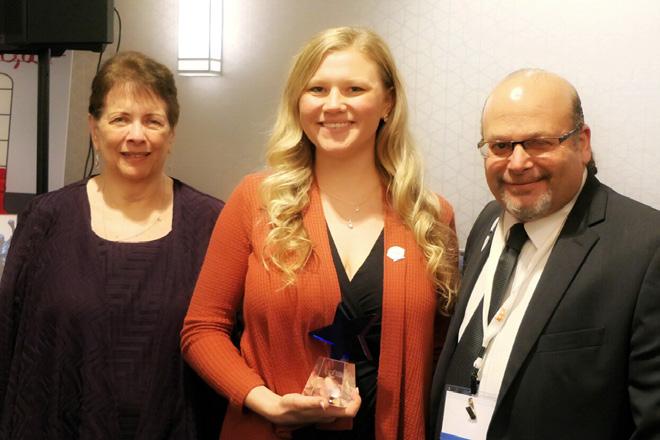 All Patient Education Conference photos by Jim Manley Photography.
The IPPF hosts an Awards Dinner to honor those whose service to our community has made a significant impact over the previous year. It's a great opportunity for all those affected by pemphigus and pemphigoid to come together in celebration of each other. Congratulations to our 2019 Award Winners:
LIFETIME ACHIEVEMENT AWARD Dr. Grant Anhalt
STAR AWARD: EDUCATION David Baron
FOUNDER'S AWARD Marcy Syms
DOCTOR OF THE YEAR Dr. Pascal Joly
DENTAL PROFESSIONALS OF THE YEAR Jennifer Harmon Dr. Ricardo Padilla
STAR AWARD: OUTREACH Amethyst Yale
STAR AWARD: PATIENT SUPPORT Anna Lane
VOLUNTEER OF THE YEAR Mary Lee Jackson