4 minute read
Signs a Senior Needs More Help Than They Can Get at Home
from April 2020
by GoodNews Christian Magazine
by Christina Clevenger W hile many older adults can benefit from the services and amenities offered by a senior living community, there are some for whom the support could be especially life-changing. Having a little extra assistance when it's needed can help seniors avoid the negative effects of a fall, medication mismanagement, or poor nutrition.
If you are an adult child concerned about the welfare of your aging parent and you are considering senior living, learning how to spot the warning signs is essential.
Is It Time to Encourage a Parent to Move to Senior Living? Is your loved one's home putting them at risk for a fall?
Seniors often live in the same house for decades. While the familiarity of home may be important to them, most older houses weren't designed with the unique needs of seniors in mind. An abundance of stairs, poor lighting, and a lack of handrails or walkin showers may increase the risk for a serious fall.
Falls are the leading cause of fatal and nonfatal injuries among older adults. An estimated 2.5 million seniors experience a fall every year. Experts believe this number might be even higher, as older adults don't always tell family members that they suffered a fall. Moving to an environment designed with an older adult's safety in mind, such as an assisted living community, might be a better option than remaining at home. Is your loved one becoming isolated due to their health or a lack of transportation?
Isolation is a serious health risk for older adults. It contributes to everything from obesity and depression to heart disease and diabetes. When a senior has a mobility impairment, it can make it tough for them to stay involved in their community.
The same holds true for an older adult who has given up driving. Finding affordable, safe transportation solutions may be difficult. The senior might be reluctant to ask friends or family members for a ride out of fear they will be a burden.
Isolation and loneliness can be the result of both issues. By moving to a more accessible environment, a senior can make friends more easily, take advantage of transportation services, and participate in both on-site activities and local events. Is your loved one suffering from poor nutrition?
When menu planning, grocery shopping, and meal preparation become more difficult, it's easy to rely on convenience and fast foods. For some seniors, especially those struggling with
medical issues, healthy cooking for one or two feels like too much work. But good nutrition is vital for avoiding illness or even a fall. Moving to an assisted living community can be an ideal solution. The community offer's three well-balanced meals a day with a variety of menu options and settings.
Is your parent mismanaging their medication?
Older adults often require a variety of prescription and overthe-counter medications. Staying organized and on track with each one, as well as remembering to order refills in a timely manner, can be a challenge.
Medication mistakes pose a problem that can land seniors in a hospital emergency room on a regular basis. From forgetting to take one medicine to taking too much of another, these errors can be dangerous.
Assisted living communities have medication management programs in place that are designed to reduce the risk of mistakes. In fact, it's one of the most popular services in many communities.
Is your health suffering?
Finally, are the demands of caregiving putting your own health at risk? Providing care to a loved one can be physically and emotionally exhausting for family members. Caregivers experience more headaches, back injuries, sleep problems, and stomach problems than their non-caregiving peers.
If your health is declining, it might be time to explore assisted living communities for your parent.
Christina Clevenger, Executive Director. About The Author Visit Legacy Village of Cleveland Today
The best way to learn more about assisted living is to visit in person. We invite you to call Legacy Village of Cleveland or stop by for a tour today!
MAKE THIS YEAR THE YEAR YOU MEET YOUR WEIGHT LOSS GOAL!
L O S T 7 P O U N D S & 2 0 I N C H E S I N 6 W E E K S ! 3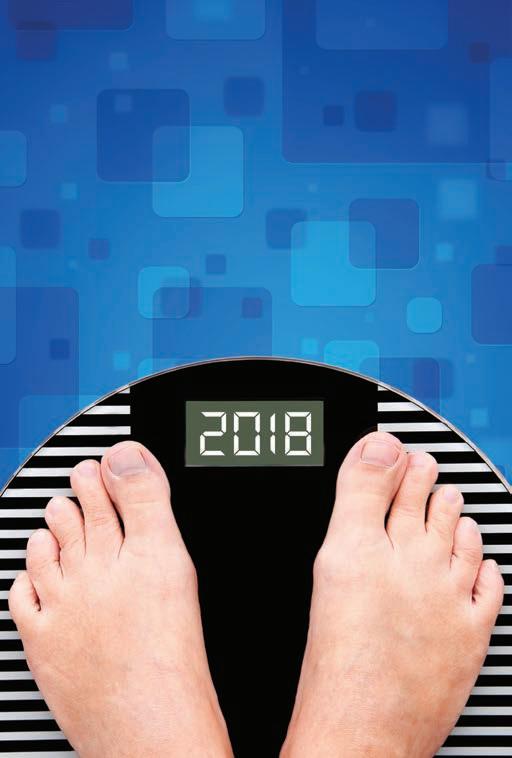 2020
CALL 423-790-5000 TO SCHEDULE YOUR NO CHARGE, NO OBLIGATION, CHIROTHIN CONSULTATION!
Chattanooga & Cleveland's Only
NAME BRAND MERCHANDISE
CLEAN, NEAT, & ORGANIZED BARGAINS
at deep discount prices!
Everything 20 - 70% Off Big Box Store Prices Every Day!
LOCALLY OWNED & OPERATED
NEW ITEMS ARRIVING DAILY
DISCOVER GREAT DEALS...WHERE SMART SHOPPERS SAVE! Tools • Fashion • Toys • Sporting Goods • Food Home Improvement • Linens • Baby • Clothes • Shoes • Home Goods
5450 TN-153 #118 Hixson, TN (423) 664-1319 www.DiscoveryOutletStore.com Like Us On Facebook To See Our Latest Deals! Located between Staples and Sears Outlet (Same shopping center as Hobby Lobby & Stockdales) 4605 N. Lee Hwy Cleveland, TN (423) 446-1002 Beside Bradley Square Mall, next to Don Ledford Automotive
$5 OFF 20% OFF Any Purchase of $25 or More One Item Up to $100.00