2 minute read
Creating Legacies
from Yummy 59: The Ultimate Christmas Guide
by Yummy Magazine
Written by Anthony Mbugua
The Bacardi Legacy cocktail competition took a turn this year. The competition is usually limited to 40 countries, however, Bacardi introduced the Wildcard to showcase the capabilities of bartenders in countries where the brand is present but don't have a direct past to the Legacy. The Wildcard was divided globally into four regions and out of 127 online submissions, Timothy came on top! He will be representing Africa/Middle East in Puerto Rico's Casa Bacardi, the House of Bacardi. Out of the 4 representatives from each Wildcard region, the winner will then proceed to Bacardi Legacy competition to represent their specific country.
Tell us about your cocktail.
It's called Mzalendo, Swahili for patriot. It has a base of Bacardi Carta Blanca, watermelon as an added flavour, berry syrup which gives the berry punch then topped up with ginger ale to give it a spicy finish and texture.
Why did you choose the Bacardi Carta Blanca?
The Bacardi White is citrusy with a finish of black pepper and this works well with my ingredients. They complement each other and also brings a bit of contrast to the berries.
We love the cocktail. How did you come up with it?
I came up with it after I heard about the Bacardi Legacy. My first thought was to make something fruity and light that would go well with the fresh taste of Bacardi Carta Blanca. My aspiration is to have this cocktail bring people together.
Was it hard deciding what to work with, what to leave out for the cocktail?
Oh yes! It was more of a challenge really because one ingredient changes the whole flavour and perspective of the cocktail. At one point, I was torn between what ingredients to go for. So I made several, told my friends to try them out and I picked one and that's the Mzalendo.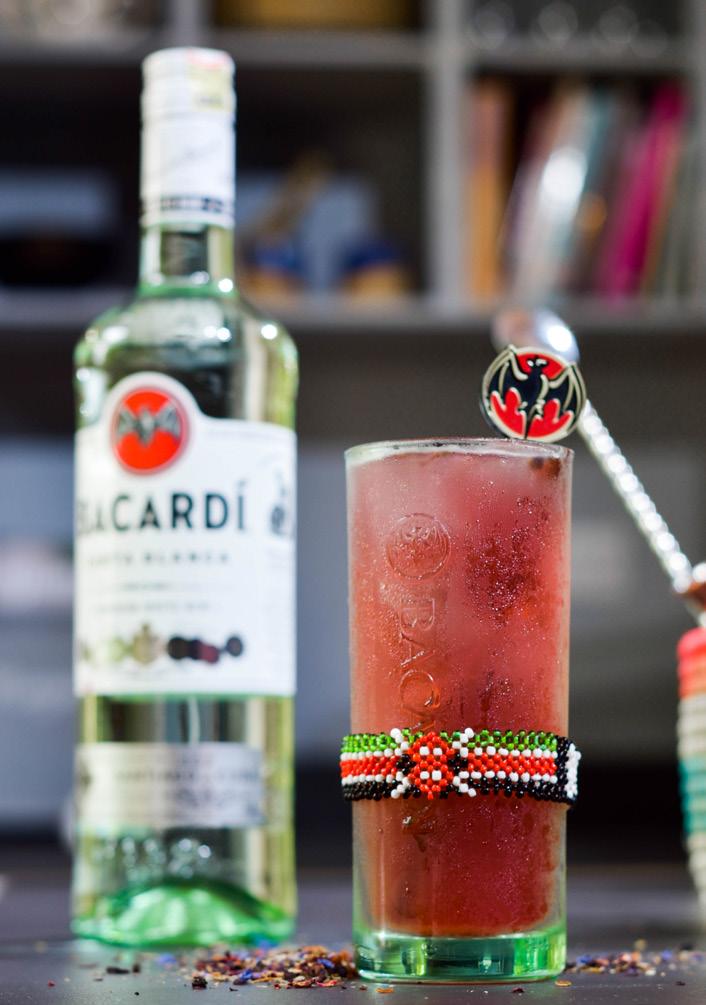 What's your advice for someone who wants to get to the level where they can create their own cocktails?
First, you need to hone and develop your skills, be knowledgeable and just keep practising while also experimenting with different flavours.
What do you enjoy most about participating in Bacardi Wildcard Legacy?
Everything from the simplicity of the cocktail to how it's geared towards giving back to the community. That's why I also placed the Kenyan armband, which is so iconic, on the glass to market our country and its wonderful aspects.