6 minute read
GIMA Column – The future is looking bright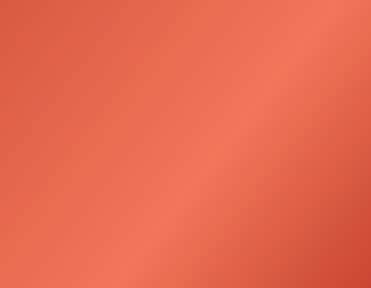 Made from Nature, Safe for Nature
Hygeia launch their new Nature Safe pest control and growing media range, all made from natural, sustainably sourced seaweed and seashell by-product from the wild Atlantic shoreline of Connemara, Galway in the West of Ireland.
Shortlisted in the GLEE New product awards, Hygeia's Nature Safe Slug and Snail barrier is made from crushed seashells, making it 100% sustainably sourced by utilising waste products. The sharpness of the crushed seashells create a barrier that slugs and snails will not cross over. The material takes longer than standard slug barriers to break down plus will provide additional benefits of enriching the soil naturally with calcium and chitin once it does break down. This Chitin naturally found in seashells also adds an additional pest control element, creating an inhabitable environment for most garden pests.
The new Nature Safe Lawn Aid and Plant Pest defence contains seaweed which stimulates growth, nutrient uptake and reduces abiotic stress such as drought, frost, flooding and sun scorch. It also introduces the benefits of Chitin that naturally lives on the skeleton of crustaceans, which increases the presence of lytic enzymes in the soil, creating an environment which garden pests will avoid, acting as a natural prevention treatment.
Expanding on their already popular range of seaweed feeds comes a new Nature Safe rooting gel. With all the benefits of concentrated seaweed, Laminara digitata, and using bioactive molecules, the gel forms a protective seal on the plant cutting thus providing protection against desiccation. The natural bio-stimulant properties of seaweed assists in new root generation and Humics provide strong growth during the establishment period.
Sustainably sourced seaweed hand-harvested off the Coast of Connemara, Galway in the West of Ireland, and cold pressed for maximum extraction. This proprietary cold process technology retains more bioactive compounds and micro-nutrients naturally present in seaweed.
T h e f u t u re is lo o k i n g b r i g h t f o r g a rd e n ret a i l
Vicky Nuttall, Director of GIMA
As I settled down to read the recent 'Growing a Green Economy' report from the Ornamental Horticulture Roundtable Group (OHRG), I got to thinking about how the garden retail sector is also on track for a vibrant future.
The OHRG report highlighted significant growth opportunities for the ornamental horticulture and landscaping industries, and I'm pleased to say that the wider garden retail sector is included in these predictions. This is especially true following a two-year period of significant buoyancy as the nation took up tools and started to enjoy the real benefits that time spent in the garden can provide.
A visit to the recent Glee exhibition was testament to the fact that our industry is thriving. Not only was the exhibition full of established names but it also welcomed over 100 brands that had only recently launched into the sector; some of which we are pleased to have welcomed as new GIMA members, further supporting our ongoing membership growth. This grassroots growth is demonstrative of success breeding success. With gardening now at the forefront of so many people's everyday life, it makes sense that innovators and entrepreneurs will start to emerge to grab a slice of the pie and I, for one, welcome it. It's also great to see retailers broadening their net to incorporate both new and smaller suppliers, with second and third choice brands getting a foot in the door. This diversification of offering is sure to play dividends for our sector as we move forwards.
In addition to new brands, we are also starting to hear of new faces joining established brands. Supporting the sales teams, enhancing marketing departments and driving change within the management structure, these new faces are bringing fresh blood
and new voices to our industry. A new perspective to positively challenge change and to identify new growth opportunities is exactly what any industry needs to continue to thrive. Of course, we need to recognise that our current rate of growth –whilst phenomenal – is largely driven by factors we would never have predicted. Whilst pre-season orders remain unprecedently high, this may be more due to safeguarding stock availability rather than an expectation of incredibly high sales peaks as seen in 2020 and 2021. As such we must expect our growth to level out as the exponential growth we have witnessed over the last two years is not a sustainable reality as we get back to the new growth will continue, and our normal in a post-pandemic world. sector is in a better situation that The challenges that are also impacting our sector, such as longer most. What stands before us is lead times, price increases across an exciting prospect the board a to driver sh nd haulage is ortages, also sues r have elating the capacity to slow our growth. Therefore it is vital that we continue to work together to keep lines of communication open so that we can better forecast and minimise the long-term bearing that these issues could have. Do not misunderstand me, however, growth will continue, and our sector is in a better situation that most, especially as we move into the 2022 season where gardening will remain a popular pastime for so many of us. What stands before us is an exciting prospect, and always GIMA will remain available to support our members as we navigate this growth opportunity.
Find out more
For further information about GIMA, please call (01959) 564947 or email info@gima.org.uk
Eco-friendly products from G Plants Available in Video Display Units
Following the successful launch of Bee Friends® Seed Bombs SALES CONTINUE TO BLOOM!
Premium easy-gardening ranges are available in wooden video display units and if ordered before 30th November 2021, you will only be invoiced in 2022!
New Gift Lines
For 2022 Packed in the UK by G Plants Ltd CONTACT