39 minute read
The Best Company to Work for 2019-20
from The Best Company to Work For 2019-20 | Business Connect
by businessconnect1
Publisher & Editor : Abhishek Kumar Dubey Editorial Team Rashi Saral | Kapil Mishra | Vikas Jha Dr. Amit Mishra | Sugandh Bahl | Avishek Singh | Indranil Roy Business Head Ashish Kumar Corporate Team Satyam Singh | Sunny Pathak | Pradeep Pandey Himani Parashar | Komal Verma | Asha Dudeja Rahul | Vikash Kumar | Sunaina Gupta Co-ordinator (Business Connect-Clients) Anita Kumari | Priyanka Gupta Data Research & Analysis Satyam Tiwari | Shubham Mehra Amit Kumar | Himani Rathore | Subham Kumar Nand Kumar Jha | Madhu Yadav Finance Team Gourav Singhal | Reshmi Monika Aggarwal Circulation Team Sonia Tiwari | Anurag Tiwari Creative Director Ashutosh Ojha Creative Team Rajat Pathak | Reena Kumari | Prince Shrivastav | Rohit Kumar Legal Affairs Mukesh Kumar Human Resources Nivedita Basu Digital Marketing Manager Ravikant Singh Vol 2 |Special Edition|January 2020
Registered Office RZC 4, A/2, Street No. 21B, Sadh Nagar - II, Palam Colony, New Delhi-110045 Ph. 011-42636209 Email: info@businessconnectindia.in
Corporate Office 701, DDA 2, District Centre, Janakpuri, New Delhi - 110058 Ph. 011-41065208 Email: corporate@businessconnectindia.in
Printed and Published By Abhishek Kumar Dubey on Behalf of FanzineIndia and Printed at Tanuj Process, A 21/27 Naraina Industrial Area, Phase-II, New Delhi - 110028 and Published at RZC 4, A/2, Street No. 21B, Sadh Nagar - II, Palam Colony, New Delhi-110045 Publisher & Editor : Abhishek Kumar Dubey RNI No.: DELENG/2018/76695 Copyright © 2018 FanzineIndia, All rights reserved. Reproduction in whole or part of any text, photography or illustrations without written permission from the publisher is prohibited. The publisher assumes no responsibility for unsolicited manuscripts, photographs or illustrations, Views and opinions expressed in this publication are not necessarily those of the magazine and according no liability is assumed by the publisher.
Follow us on: We are also available on:
COVER STORY
TABLE OF CONTENTS
THE BEST THE BEST
2019-20 COMPANY TO WORK FOR
ABANS GROUP
18 20 26
ALVEO SOFTWARE PVT. LTD.
28
BI INFOTECH
32
CLIFFEX SOFTWARE SOLUTIONS
34
QUALE INFOTECH PVT. LTD.
QUANTAFIC BUSINESS SOLUTIONS LLP
46 50
STRATACACHE
BEST RECOMMEND MARKET RESEARCH AND AWARD BRAND IN INDIA
TUDIP TECHNOLOGIES.
BRANDVOLTZ
CONTENTS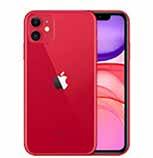 16 24 30
BEST WAYS TO STAY FIT WHEN YOU WORK IN AN OFFICE
5 BEST BUSINESS GADGETS AND INNOVATIONS OF 2019
MOST FAMOUS AND ADMIRED COMPANIES OF INDIA
36
42
2019-20 COMPANY TO WORK FOR
Ensuring World class services in multiple domains under One Roof
In the contemporary world of numerous startups and more emerging each day, a company cannot sustain without Digital Solutions. Shishir Avasthi, with three of his colleagues, started Alveo Software Private Limited, which provides Digital Mar keting, HR Solutions, Responsive Design, and Web Development to its clients.
THE BROAD CORE SERVICES INCLUDE VARIOUS SUBCATEGORIES Building a creative and extensive user interface designs for mobile and web apps, Social Media Marketing, SEO, SEM, Mobile App Marketing, Mobile App Development, Improving Digital presence, and Cloud-based innovative HR solutions for refining the recruitment process. They assist with HR needs for recruitment processes and behavior analysis. The firm ensures the working of its solutions across multiple devices. Along with that, they dispense web-based solutions that enable the success of the client's brand. They have developed a cloudbased Contact center solutions for business to deliver better customer service at lower cost.
The firm provides online support and development. They constantly communicate with their clients on a daily basis to ensure a design that is close to the customer's demand and expectations. THEY STARTED ALVEO AND ARE CONSTANTLY EVOLVING Alveo came into being when the founding members decided to leave their MNC due to its merger. "We couldn't see the future of our team, and hence, we decided to get on with our ven ture," says Shishir. The company consists of technology experts that believe in resolving complex business problems with eccentric digital solutions. The need to grow is vital; therefore, they quickly adopt new technologies in order to provide a better experience to their clientele. SHISHIR AVASTHI Director
Alveo deals with overseas clients. They have a cordial relationship with each one of them. "One of the clients, who is based in the USA, constantly shares the industry's knowledge and best practices of his company. We learn and adapt, which has helped us to grow quickly and efficiently.
In three years, they have grown from a team of 4 to 30 people. Shishir understands the importance of creative and hardworking members in the organization, without whom the company wouldn't have achieved desired success.
WORK HARD, PLAY HARDER Alveo is one of the few companies that recognize the need to relax for a focused mind. "Most of our work involves innovation and research on new technology, so it's important that people are able to take shorts breaks," says Shishir.
The company has adopted the gesture of sharing a laugh since the time of its inception. It is necessary that an employee doesn't feel restricted in the workspace. Daily tasks revolve around communication; hence, they make a constant effort to keep the environment light and comfortable.
2. The office timing is flexible. Work and life balance have always given paramount status in the company, something that shouldn't be compromised. 3. Late evening calls are neither promoted nor entertained. 4. Every month, they have office lunch parties or a half-day out. 5. Once a year, they go to a picnic spot for a whole day as it brings freshness for the members. "Especially in the rainy season, a lush green environment of Pune is quite relax ing," says Avasthi. 6. Team mate's birthdays are celebrated in the office; this ignites the sense of warmth in the company. 7. Book sessions are regularly held, where the team deci phers a bestselling novel through various sessions. Reading is promoted through this exercise, which is necessary to keep the creative flow smooth for the company. 8. They have Rock Start Award for anyone excelling in his work and anyone can give this award to anyone else. 9. To encourage the new idea generation there is one initiative called IdeaMonkey where anyone can suggest any idea. Ideas are taken seriously, and the best ideas are rewarded every month.
All of these activities are taken seriously; hence, an in-house entertainment committee is appointed that manages offbeat domain and festival celebration.
The firm keeps the hierarchy culture at its minimum. The doors are always open, which manages to keep the space em ployee-friendly. The company believes in communication as a problem-solving strategy. Hence, regular meetings for brainstorming along with yearly 360-degree feedbacks are extensively encouraged.
PROVIDING THE BEST TO OUR CLIENT With the background and over two-decades-long career in the IT sector, the founding team is well versed in the execution of the operations. The company uses cloud technology and cloud technology and top JavaScript frameworks (Angular, Vue), which helps the small firm to provide better results.
The young and talented workforce has comprehensive creative skills. This helps in extracting unique and astute solutions to intricate problems. The employees are provided with the opportunity to lead projects which ignite the enthusiasm for directly connecting to the client and issuing the best service.
na. This is driven by the team members who not only choose the topics after brainstorming but also ensure that it becomes a learning experience.
CHALLENGES IN THE PATH "Struggle is a part of the process, " says Avasthi. It is significant to choose the right teammate, which generally becomes a challenge for most corporates. Alveo has faced quite a similar situation where the recruitment process became tiresome and fruitless. Therefore, they have relied upon their employee's referrals in or der to hire the best talent.
NEW OUTLOOK Alveo has been a steady company since its inception; it has only witnessed growth and success. "A lot of discussions are happening around the slowdown and recession in the industry, but we see steady growth and a strong project pipeline for us," says Shishir.
The future of the industry will heavily rely upon AI, Machine learning, Robotic process automation and IoT (Internet of things), for which the company is enthusiastically prepared.
Other than growing in the market place, the company also wants to focus on its internal functioning. Shishir talks about the significance of slow and steady development rather than a shoot up as it will promote the new teammates to adjust to the company's culture and workflow.
While a chat with Business Connect Magazine, Shishir says- "Forming a company could be as easy task but sustaining and growing consistently without compromising with your value system has been extremely difficult for the market. Strongly inspired by the book 'Delivering Happiness' of Tony Hsieh, I wish to spread happiness among entire stakeholders Community. It also doesn't matter whether they are our clients, em ployees or vendors. Because it is a small contribution to make the world a happier place."
Alveo has a dedicated Q-A department that tests the working of each development until it is declared error-free. The core team consists of technology experts, who have enriched knowledge in the industry's standard practices of quality check. The firm holds regular knowledge sessions called collaboration sessions internally to learn and explore the best trends of the software are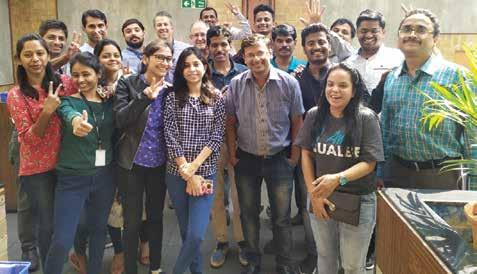 HARBINGERS OF THE FUTURE BI INFOTECH
COMPANY OVERVIEW BI InfoTech is a leading MR (Market Research) Operations & Technology firm, catering to institutions ranging from large organisations to budding entrepreneurs, helping them meet their client & project requirements.
The services they provide include Data Collection/ Survey Programming, Data Visualization / Custom Dashboarding, Mobile Development, Cloud Base Development, Automation, and AI & ML.
After completing sixteen successful years in jobs on different profiles with different companies, Mr. Rupinder Singh Bedi, Founder and CTO of BI InfoTech, decided to pursue his passion of creating a company that focused on innovation and custom development for clients. BI Infotech prides itself on constant and cutting-edge innovation.
Some of the real-world corporate issues that the company helps solve for its clients are: 1. Quick Start Development: Helps to reduce the time invested in long processes of client's documentation, approvals, meetings, etc and swift start development based on client requirements with rapid turnaround, managing all other parts at their end with highly trained resources. 2. Latest Technology: As a technology partner, clients get ensured the use of state-of-the-art technology. This works to reduce investment on upgrading technology at the client's side. 1. Stay Focused on Core Business: Businesses have limited resources, and every manager has limited time and attention. BI InfoTech helps clients stay focused on their core business and not get distracted by complex IT decisions. 2. Control Costs: Helps clients to convert fixed costs into variable costs and allows them to budget effectively. In other words, they only have to pay for what they use as and when they need it. 3. Round-the-clock Support: As the products and services are offered internationally, the clients get benefits of their 24-hour customer support.
Rupinder Singh Bedi (Founder / CTO)
etc. Additionally, they work with international research giants like Toluna, Impact Research, Ethnos, etc.
WORKINGS OF THE COMPANY There are three typical models on which BI InfoTech works: 1. Break-fix: BI Infotech responds to problems, support requests, or distinct projects, and charges for the work done. BI bills hourly, and sells a bank of hours at a discounted rate, or quotes a flat rate for the project. BI also works on the typical break-fix model and adds a monthly "retainer"- type fee which helps keep a proactive engagement. 2. Managed Service: This is their more common business model, as technology provider it allows them support on automation, remote response, and regular monitoring. BI charges a flat monthly fee, in exchange for which it is responsible for managing and supporting the client's IT infrastructure & development. The monthly fee is usually based on • The number and complexity of components (servers, network itself, security requirements, Android Development, Cloud Development, etc), and • The scope of services/support included (Market Research Services, Could & Mobile Development which can be onsite support, after-hours support, etc) 3. SaaS Model: Hybrid in their case is the approach that combines a Software As A Service (SaaS) solution with a cloud-based software application.
BI InfoTech works on Hybrid software distribution approach for their product line like Connect Survey, Panel Management, Field - Project & Quality Management Services.
FURTHER DEVELOPMENT PLANS To prepare for what's next in the industry, BI InfoTech has plans to delve into Artificial Intelligence technology, which shows incredible promise for the future: 1. Analyze text from across channels: Most of us can't keep up with our emails, let alone manually review hundreds of thousands of openended survey responses, social media comments and contact-center call logs. AI allows you to dive into those millions of words and emerge with an understanding of what your customers think, feel and want with powerful text analysis. With natural language processing and sentiment analysis running automatically across tens of thousands of pen text comments, you can see trends clearly and understand prevailing sentiment, all in real-time. It takes an incredible ability to gather data and helps you actually process it and take action. 2. DY Dash: DY Dash is the one-stop tool to organise the data in a tabular format with easy-to-do customisation quite quickly. It enables you to slice and filter the most complex tables that best fits your needs in a cost-effective manner. 3. AI - RQC (Resource Quality Control): It specifically identifies the duplicate respondents who have taken the survey earlier from the same machine. AI based Digital finger printing detects and flags the machine whenever user takes the survey and if repeated flags it out. It has the unique ability to identify multiple cpanel accounts from different research firms on the same computer. Suspect respondents are flagged in the system and, based on business rules, are either allowed, redirected or completely filtered out of surveys in which they attempt to participate.
BI Infotech is working on Mobile-based applications, which work or capture data both ways, active and passive. User will install the app and open to select the program from user guide and start monitoring the ads with their database of audio figure printing. Their apps will then integrate with Smart Monitoring, gamification apps and location technology backend.
BI helps to track individual TV, video and radio advertising exposure, and then link it with the user's brand opinion, ad recall (surveys), store traffic (Geo-tracking) and purchases (1st & 3rd party data), creating a unique and much more rigorous dataset of TV and cross-media advertising effectiveness than previously available.
Our media monitoring tool automates this process of TV ad verification. By using their Mobile based software, they can do away with the costly staff and let the program do the work instead and gain a significant competitive advantage over other media monitoring companies.
In the last year, BI InfoTech has grown with a rate of one hundred percent. BI has not only retained old customers but has also added to its number of satisfied customers.
BI InfoTech has also increased its customer base in London with a successful participation and recognition at Cloud Expo, London in 2019.
The tech firm now plans to explore and invest in AI Technology related to Market Research, Health Care, and Advertisement Industry.
Anshuman Saha - Director Client Relations Amarjeet Singh - Director Finance Rakesh Malik - Head Operations MR 3 Key members of BI Infotech
5BEST BUSINESS GADGETS AND INNOVATIONS OF 2019 BCM Review
The wearable technology and Innovation in terms of gadget have evolved to become one of the biggest industries in the world. The overall credit of this department goes to the fascinating innovations that have continued to keep this industry lively throughout the year.
Therefore, the total number of users that were connected to the present network of India, 4G network in 2020 to be in millions. On the other hand, the market will be expected to grow in Technology by 2020.
If you have been using the latest technology for a while now, then we like to add some new innovations of 2019 as it is important for you to be on the lookout for the latest. Best Gadgets of 2019 will enhance more to be used in the coming year. Therefore, you will not only be able to enjoy the additional features that come with upgrades but also get highly accurate and reliable gadgets. The year 2019 has thousands of latest wearables and top most innovative gadgets to offer. We find the following five Best tech gadgets, which are the best innovative trend of 2019.
Apple: iPhone 11 Series
The big news of the year 2019 is the launch of iPhone 11 series with the latest iPhone 11 Pro, which is regarded as a master of its battery life. This innovation of the year is most successful for the public as well as for the company as it is the trending innovation throughout the year. Its life spam as a tech-friendly gadget for businesspersons proves it to be work for about two days on a single charge. Whenever a business person or normal people want to manage their apps and wireless connections this is proved to be Best Business gadgets of 2019. Moreover, that rear-facing camera and quality of triple and double cameras make it more effective and efficient in terms of the Latest gadget of 2019. A business executive can be photographically pro with the help of wide-angle photos on business trips and at family events.
Samsung Space Monitor
We all love innovations when there is a product that does something new, useful and tech-friendly. This Samsung Space Monitor provides up to 40 percent more usable desk surface area than a normal conventional monitor does. Hereby, the Samsung Space Monitor can be folded back against the wall when it is not in use. Therefore, it turns out to be the best Innovations of the year in Gadgets. When you need it, the rigid stand holds the monitor perfectly in place and makes it easily assessable for people. Sony's new wireless glass speaker is a wonderful design
Apple simply improved the audio quality on these long-lasting earbuds by apple and they came with the charge wirelessly in their case. These AirPods Pro offer several upgrades and came as a standard pair, but that makes them more expensive versions better for Businessmen and apple lovers. It is a better innovation than before and supposed to be the best gadget innovations for those who frequently wear their AirPods at the gym. One setting blocks the out background noise and another one called transparency mode. It helps you to lets you hear conversations. Their design also looks more stylish than the original AirPods bud.
Sony Glass Sound Speaker
that looks like a candle and sounds like a dream. This is one of the devices that is made for everyone who wants to enjoy luxury. You can connect a standard wireless speaker with using both Bluetooth and Wi-Fi. It is definitely regarded as the biggest innovation trend of 2019 and proved to be something that sparks up the elegance at home. That is why it is one of the best tech-friendly gadgets for entrepreneurs and known for its technology meets the art concept. This gadget is not responsible for curing your insomnia, but it is likely to help you get the most out of your sleeping time
Phillips Smart Sleep Headband
and proved to be the best relaxing gadget for working people. Sleep problems not only help to restore memory but also to provide you a better body and restore memory to the brain cells. This is only possible because this Phillip headband decreases the anxiety of sleep, which gradually increases sleeping sensation. Its slow-wave activity is increased, it will help to restore and repair your brain quickly so that you always function best at work.
Sidharth Sankh Founder
Ashutosh Singh Rawat Co-Founder
How A Growing India Based Software Studio Is Helping Indian, North American And European Businesses Thrive On Digital Platforms
Software and mobile app development are two of the trending verticals that show cumulative growth rates and opportunities in the field of IT. Every day emerging technologies are giving birth to new software for designing and developing websites and mobile applications. And since, the digital platform is an innovative way to connect with the world it is highly employed in organizations.
However, even in such a world of technological advancements companies due to misdirection and lack of technical knowledge often face challenges in digital product development. Henceforth, it is highly recommended that entrepreneurs are given proper guidance and knowledge of the changing market trends and show them the path to success. This market need gave birth to "Cliffex Software Solutions" – an innovative software studio that focuses on designing and developing mobile applications and websites for entrepreneurs in both national and international markets.
The Company And Its Inception Story Cliffex Software Solutions is a modern software studio that provides end to end web and mobile software development services to entrepreneurs and enterprise companies throughout the world. The company got its footing in the platform in 2015 with the help of two brilliant individuals Sidharth Sankh (Founder) and Ashutosh Singh Rawat (Co-founder) in Noida, Uttar Pradesh. Products built by the company have spread their reach across 1.5 lakh digi
tal platform users. Many entrepreneurs over the globe use their methodologies of design, development, Operations, and testing of modern web and mobile applications to build their digital products. The company is an expert in providing attractive UI/UX designing with industry-leading technology to create quality products that are cost-effective for present and scalable for tomorrow's needs.
A Glance On The Curators Of The Establishment Mr. Sidharth Sankh has completed his education from the Sikkim Manipal University of Health, Medical and Technological Sciences. The talented creative magnet is an experienced digital product designer with a demonstrated history of working with world-class products in the information technology and services industry. He has supreme skills in User interface and user experience design for mobile and web applications.
On the other hand its Co-Founder Mr. Ashutosh Singh Rawat holds a degree in Radical Innovation Program and Innovation Management from Massachusetts Institute of Technology and further incorporates invaluable experience in many important echelons of an organization like innovation management, digital transformation, marketing and communications, mobile and web development.
en the right resources and direction can create a magnum opus of their own. Cliffex is aimed to aid in this segment by providing end to end consulting and delivery of world-class mobile and web applications in India and abroad.
Their experience showed them that many entrepreneurs have great ideas and capabilities to build innovative businesses fail due to a lack of technical knowledge and new product development knowhow. Other factors also include falling into the traps of inexperienced freelancers or development firms that deliver low-quality services without thinking strategically about the product viability or user experience.
Based on this knowledge The company has incorporated it's experience in product strategy, digital design, quality development, and robust testing into a accessable service for entreprenures. The company has also ventured upon a very talented team that they have nurtured to the limit where they can bring great ideas to life in a well-architected and scalable manner.
Endeavors That Show Their Strength And Endurance For any company finding the right manpower is one of the biggest challenges. The same has been faced by Cliffex. The company constantly works in the areas of design and technology that are ahead of the market curve. Hence, it has welcomed a talented team with good knowledge of software engineering fundamentals to whom The company gives good training and exposure through internal proof of concepts, rigorous testing, and R&D initiatives.
Two of the few cases based on this theory is Google Flutter and Serverless Technology. Google Flutter is an 'open-source UI' software development kit created by Google and it was bound to bring evolution in the domain. Hence, it was very necessary and endeavoring to find the right candidate for the job. The same was found in the case of serverless technology as they had a hard time finding individuals with any live development experience in serverless technology.
But The company didn't give up rather through their training fundamentals and hardworking workforce Cliffex has deployed apps using Flutter, node.js & MongoDB available live on the app stores and Serverless technology from which entreprenures are reaping cost and scalability benefits. For references, this is the same technology used by the likes of innovative behemouths like Netflix and Uber.
and Skootr – India's No.1 Chain of Managed Offices & Co-Working Spaces based in Gurugram.
Incorporating A Focused Work Culture And Enthusiasm Towards Recreation Cliffex has a strength of more than 40 experienced team members that helps them deliver international quality software products. The company banks on 2 important attributes to cater to employment. The first is –
Attitude: Cliffex started attracting problem-solvers since an initial stage. Candidates are employed after screening their self-interest and accountability towards work and are given a free environment where they can nurture their talent for problem-solving.
Hard Work: 'Hard work is the key to success' - John Carmack. Cliffex has taken this quote a bit too seriously and therefore, they engage their employees into endeavoring tasks which eventually gives the team their chance to show their talent. The company orients endeavor as the path to growth and hence, always expect their employees to hold a high standard of work.
Ahead in the road, The company provides every opportunity to be a professional who excels in his/her work profile. Further, they have a work from home policy and Flexi-timing so that team members can maintain the balance between work life and personal life. Not just this, employees enjoy lunch parties and team building events every quarter. The young and energetic team often enjoys Table tennis sessions, coffee from Café Coffee Day and an unlimited supply of snacks, and breakfast items like cereals, bread, butter, jam, etc.
Growth And Prospective Initiatives For Future Cliffex highly favors incubating emerging technologies. For the year 2019-20, they are focused on working in projects in the field of Web motion graphics, Machine learning, IoT, Native-Hybrid app development, and GraphQL. Also, Cliffex is looking forward to launching projects in a variety of verticals like hospitality, healthcare, and local discovery and further tends to progress with projects in the field of augmented reality, gaming, and machine learning.
Clientele Base In A Variety Of Domains The company has worked with many national and international magnets but currently, they are involved with Kroo Sports – US-based sports fan engagement platform engaging thousands of users with its Android and iOS apps, Indiefolio – Mumbai based company with a web platform for finding and hiring India's best creative talent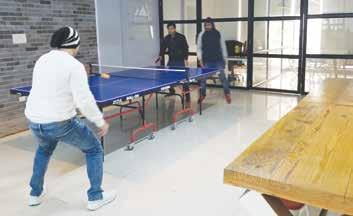 2019-20 COMPANY TO WORK FOR
ENNOBLE IP ON A JOURNEY TO BECOME THE MARKET LEADER IN IP
"We aspire to become the market leader in IP by delivering state-of-the-art services. We are also the pioneers in providing one solution to academia with respect to research and innovation through our e-Suite package. This e-Suite package research power play service has coupled our revenue, and the company sees a progressive growth through this offering in the future as well."
SAYS THE FOUNDER.
DR. SHWETA SINGH Founder & CEO
Business Connect in its new edition 'The Best Company to work for 2019-20' brings to you a story of Ennoble IP, a Technology Enabled Intellectual Property company exclusively for Startups, Universities, research institutions, and SMEs. In conversation with Business Connect, Dr. Shweta Singh, Founder, and CEO of Ennoble IP shares the story of how Indians were criticized on a global front for a lack of competency in protecting their property and how ENNOBLE IP was started with an aim to change the mindset.
"The instinct to start an Intellectual Property Rights firm started when I was pursuing my IPR program from the WIPO, where people use to criticize Indians, claiming Indians to be highly intellectual, but not competent enough to safeguard their property. That's why India had a very weak IP ecosystem and India was way behind in global innovation Index ranking. Since that very moment, I was determined that once I am back in India, I shall work for
it. Hence after coming back, I started working in the IP industry and with academia. Post gaining experience and finding more core problem i.e IP pain points in academia and startups, I started Ennoble IP."
UNDERSTANDING ENNOBLE IP: ENNOBLE IP started as a Technology Enabled IP (Intellectual Property) company, working exclusively with and for Startups, Universities, research institutions, and SMEs, in the year of 2014. Being a Technology-enabled platform, it provides optimum services to their clientele by handling the end-to-end IP related activity, which includes Patent, Trademark, Design Registration, Copyright, Patent Illustration, IPR strategies to their clientele by handling the end-to-end IP related activity, which includes Patent, Trademark, Design Registration, Copyright, patent illustration, IPR strategies and its management, IP monetization, IP related paralegal services, IP exchange and commercialization, training & technical writing support.
CURRENT OFFERINGS: The company provides Technology Enabled IP Platform to their client to handle end to end IP related activity.
Some of the offerings include: • Patent • Trademark • Design Registration • Copyright • Patent illustration • IP Strategies and Management Service • IP Monetization • IP Paralegal Services • IP Exchange and Commercialization Platform • Training • Technical Writing support
"Along with IPR services, ENNOBLE IP also offers a unique service package namely: e-Suite, research powerplay only for universities and colleges to support them in their entire research, innovation, and entrepreneurship ecosystem. This package gives a boost to Universities/ colleges in its different rankings and accreditation such as NIRF, NAAC, NBA, QS, etc."
A COMPETENT TEAM OF 100+ EXPERTS: The company has a competent team of 100+ experts with technical and legal background. They hold expertise in major technical and legal areas.
THE NETWORK OF CLIENTS: The clientele comprises Universities and Institutions, SMEs and Startups, to name a few Scanbo, Paylo, Startupmovers, Royal plast, Onbanc, CGC Landran, Chandigarh University, Sharda University, Galgotias University, MAIT and many more.
THE BIGGEST CHALLENGE: Most people don't even know what Intellectual Property rights mean and how they can help improve the whole ecosystem. Copying, plagiarism, piracy and other IPR violations have been rampant and that is why ENNOBLE IP was started in the first place so that IPR owners don't get robbed. With India's political, social and economic evolution, protection of IPR is vital to ensure intellectual, cultural and economic growth and that is what helps ENNOBLE IP move forward and work past these challenges.
THE FUTURE: ENNOBLE IP has always been a growing and evolving company. With the successful business model, the company plans to expand even further as time passes by. The team plans to expand its reach in India to further South and also plan to expand internationally, where the ecosystem itself is very fruitful and where ENNOBLE IP family can grow even further. As new grounds mean new opportunities, with new opportunities ENNOBLE IP seeks to expand the customer base.
"We have developed an in-house tool to manage our operations and deadlines while also overlooking our customer relations through monthly reports. This works as an analytical tool. We also keep our staff updated with the latest IP related laws and amendments, which helps improve their skill sets. ENNOBLE IP makes sure that all the staff members are up to date with all the technological advances, which can be a cause of stress for many. It is also important to keep up with the new vocabulary, so as to be relevant and also to be efficient with communication both within and outside the company."
THE INSIDE STORY: The work culture inside ENNOBLE IP has revolved around strong leadership since the start. This workplace culture revolves around leadership–both existing and rising. Existing leaders put their subordinates in positions to succeed, and the best performing employees are put on the fast track for leadership positions of their own so that the company can grow steadfast. With a good corporate structure, the company has been able to foster a culture of strong leadership. As per the company policy, the staff takes a break together once a year at the official inception date of the company.
"We maintain quality by ensuring that the company and departmental objectives are aligned so to churn out good results. We make sure to check our annual, quarterly and monthly objectives during the Management Review meeting so that there could never be a time when we get accused of compromise when it comes to our services."
The company has earned various prestigious awards, some of which include:
• Exceptional Women of Excellence" at WEF (Women Economic Forum) • Women Achievers Award 2019 for Intellectual Property • Most innovative Entrepreneur in IP services of the year for Excellence Award, 2019 • India Leadership Award for "India's Best Innovative Entrepreneur in IP Consultancy" • Awarded as "Women Achiever of the year for IP" 2019 • Awarded 40 under 40 Indian entrepreneurs by India investment Forum • Awarded CEO of the Year 2018 at India IT Summit • Awarded India Best Innovative Entrepreneur in IP Services, 2018 • Ennoble IP Received Industry Excellence Award for IP Services at India IT Summit, 2017 • First women to be part of IP colloquium program of WIPO Switzerland Geneva • Regular Speaker at ET NOW "Leaders for Tomorrow" Show
Most Famous and admired companies of India
Over the years, the Indian market for business have found success across every sector. From startups to unicorn companies, it opens the wide branches for each field such as enterprise tech, eCommerce, Finance and travel grabbing global attention of every eye. Similarly, many of the most successful startups, as well as well established businesses in India, are also looking for their expansion in the marketplace to allow themselves to reach, particularly in Tier 2 and 3 cities.
The Indian marketplace and business are said to be the largest in the world and it always attracts investors from all over the globe as business opportunities grow. Most admired and famous home to the largest eCommerce chain such as Walmart and Flipkart, India is also home for almost 31 unicorns and counting more in its list to expand. The business market in India should not come as a surprise that India has been home to some of the biggest business success stories. The government of India also initiated in new upcoming business Startups India program for budding entrepreneurs to do best for the Indian Economy. We listing below the most successful and famous business stories, which brought in a new stream of energy in the Indian business market.
1.Flipkart T he biggest online store for almost everything such as Mobiles, Fashion (Apparel/Shoes), Electronics items, Home Appliances products, Books with the genre, Jewelry, Home décor items, Furniture, Sporting goods, beauty products and more. Flipkart as an online market for buying and selling was founded in the year 2007 by Sachin Bansal &Binny Bansal with its headquarter in Bengaluru.
Total Fund: $7.5B Leading Investors: SoftBank, Tencent, Tiger Global, eBay, etc.
2.Ola Cabs O la cab is a very familiar name in the Indian market nowadays and considered a trusted cab in India. Hereby, Ola is one of the world's largest ride-hailing transportation connecting company. Ola is serving in almost 125+ cities, across India, UK, Australia, and New Zealand. It simply offers to book cabs nearby your location for best comparative fares. For the best taxi service at the lowest cost, say Ola! Ola!
Total Fund: $3.8B Leading Investors: Temasek Holdings, SoftBank, Tencent Holdings, etc.
3.Paytm F inance is a very critical and fearful transaction to do but Paytm made India Cashless and floated as India's largest payments company that offers multi-destination payment solutions with exciting rewards. Vijay Shekhar Sharma, based out of Noida, Uttar Pradesh, founded Paytm in the year 2010.
Total Fund: $2.3B Leading Investors: Alibaba Group, SoftBank, Berkshire Hathaway, Sapphire Ventures among others.
4.Snapdeal: S napdeal is an Indian online marketplace that offers all daily needs necessity with deals on products such as mobiles, electronics, apparel, and accessories. KunalBahl and Rohit Bansal started Snapdeal on 4 February 2010. Snapdeal has it's headquartered in Gurgaon, India.
Total Fund: $1.8B Leading Investors:SoftBank, Alibaba, Foxconn, Temasek, Bessemer Venture Partners, etc.
5.OYO: O YO Rooms as a unicorn company, which is commonly known as OYO. It is an Indian hospitality service and a couple friendly hotel rooms providers within the budget network. Oyo rooms are chained as a technology-driven chain of standardized budget hotels, which are at present opened in 200+ Indian cities and over 7000 hotels. Ritesh Agarwal based out of Gurugram, India, founded OYO hotels in 2013.
Total Fund: $1.7B Leading Investors: Softbank Group, Lightspeed Venture Partners, Sequoia Capital, Greenoaks Capital, etc.
Five Best New Year Destination in India
Everyone has their destination preferences when it comes to New Year Vacation in India. It may vary and change, but year in and year out, some of the top New Year's destinations in India remain well reserved. These places to celebrate New Year's Eve have their reputation for tradition and throwing a great New Year's Eve.
So, do not wait to be open and choose a destination for yourself. It is always best to plan early for prime time best new year's parties and the best viewing areas for fireworks and celebration in India. Hereby, let the countdown begin for New Year's destination in India. Here are Five Best New Year Destinations where you can travel for a New Year's Eve and will never forget
Leh - a unique landscape For winter special and hill station lovers, Lehis regarded as the top most visited destination in India for New Year. The delightful and mesmerizing town of Leh is a high-desert city in the Himalayas, which is beautified by mountains on all sides. With its enhancing Tibetan charm and frames like stupas, all around northern India's Jammu and Kashmir state is a perfect spot to celebrate New Year.
Therefore, if you have time in your hands and you are planning something for travel, then Leh is cherry on top destination for New Year's Eve. Head out to celebrate Losar festival of Leh that you never experienced before.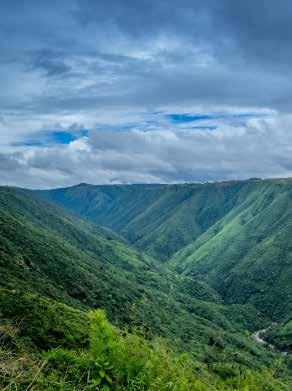 Why To Go: Visit Leh for its serenity and divine. If you are a spiritual and devotional person then it is the best place to travel for you. Things To Do: Go Shopping for handmade stuff by locals, Plan a Trek On A Frozen River, Ride A Bike To Khardung La, and Experience Local Hospitality by planning your stay at Homestays. Events: Leh celebrates Losar, the Ladakhi New Year in mid-December until New Year. Best Time to Visit: Best time to visit Ladakh is in summer, April to June, when the climate here is pleasant. Shillong - a beautiful valley of gardens
Shillong is a beautiful city that is encircled by big pine trees and the capital of Meghalaya. It is the modern Indian town, which has re- tained its colonial charm through its perfect getaway for a New Year bash. The city is well known for the name of 'Abode of the Clouds'. Shillong is the only hill station in the country that is accessible from all sides of India. Herby, it is considered the best place to visit during New Year and known as a powerful deity situated at an altitude of around 1,491m above sea level. It is the best rock capital of India, which has an array of events planned during December until New Year and backdrop of the beautiful mountains and have a private party of your own.
Why To Go: Visit Shillong for its famous falls and lakes such as Elephant Falls Things To Do: You can plan things like Camping, rappelling, trekking, or just visit a short backpacking trip in Shillong and feel rejuvenating to start afresh the New Year. Events: Events like Go Meghalaya in Shillong - A 5 Day Backpacking Adventure and Winter in Meghalaya by BackPackers. Best Time to Visit: September and May are best time to visit, as the weather remains pleasant during these months in India.
Lakshadweep Islands for Seafood Lovers If you are planning a romantic New Year Eve with your partner and friends then Lakshadweep sums up as a perfect getaway for some intimate time with your loved one. Don't wait, book your tickets for Lakshadweep now and make your Best 2020 New Year vacation by visiting off the coast of Kerala. It has overall 36 palm-fringed, coral islands that make up the Lakshadweep the Newest place to visit on New Year in India. The stunning paradise of exotic sun-kissed beaches with lush green landscape and pristine archipelago lagoons is the perfect spot to spend your New Year 2020. Why To Go: Visit Lakshadweep for the smooth white sandy beaches on the island that offer a surfeit of water sports and lovely lagoons. Things To Do: A homely atmosphere and some delicious seafood will make your New Year's eve simple. Events: You can spot the Live and coming events in Lakshadweep by visiting at New Year. Best Time to Visit: October to mid-May is best time and avoid rainy months like May to September.
Jaipur; The Pink City J aipur is a famous destination for its Architect and old buildings, but it can be the Best spot for New Year's destination as a Royal New Year's party destination. For its regal charm and royal tradition, the pain city Jaipur is without a doubt one of the best places for new years in India. On your vacation to Jaipur, you can welcome the New Year in so many ways as you wanted it to be enjoyed. Things like diving into the local heritage for exploring the Rajasthani Culture and spending your new year's eve at ChokiDhani can create a lot of excitement for the upcoming year. While you are here, you can also witness cultural performances and eating delicious Rajasthani cuisine. Hereby, if you want to feel like the maharajas then this is always the top chosen destination among Indians for New Year.
Why To Go: As it is the capital of Rajasthan, it has numerous places for New Year adventure in India. Things To Do: While your visit at Jaipur you can join Nahargarh Fort for new year party 2020 Events: Many cultural events and parties are open for the New Year. Best Time to Visit: The best season to visit Jaipur is during the winter, from early November through to February.
Ooty; Welcome New Year in Peace I f you are looking to welcome the New Year in peace and away from the packed destinations of India for party and serenity then Ooty is one of the famous places to visit on New Year. There is no other better place for peace and reawakening of mind like Ooty to witness the calmness to start your upcoming year. This serene destination is in the Western Ghats Mountains of the Tamil Nadu state and great to enjoy with your closed people and avoid the loud music and dazzling parties of the town. For New Year trips in India, Ooty is the best idea for tourist destinations in India.
Why To Go: You can easily welcome 2020 in peace. Things To Do: By visiting Tea Factory & Museum, Boating, and Botanical Garden of Ooty. Events: Admire the beauty of the place, Women Entrepreneurs IndiaBusiness Meet-Ooty, and New Year's Bash in Nilgiri 2020 Best Time to Visit:October to June