4 minute read
cover feature
BRINGING BEAUTY TO OUTDOOR ENVIRONMENTS
When Keith Brady began mowing lawns for his neighbors at the age of fourteen, he had no idea of the impact it would have on his future. "I started with nothing but a skateboard and a selfpropelled Snapper lawn mower," mused Brady. "A year later I transported my push mower in the back of a hand-me-down Nissan 280z hatchback. I didn't have my driver's license yet, so my parents restricted me to a radius around our house. I would pop the hatch, load my mower and go do my route."
Brady learned at an early age the ups and downs that come with the business of landscaping. "It is a business with many variables, many that are out of our control. We have the weather, growing organisms and passionate property owners to name a few," Brady added. However, none of these factors stopped Brady from starting a lawn care operation from the ground up.
After high school, Keith took a break from landscaping while he pursued an associate's degree from Lamar University. He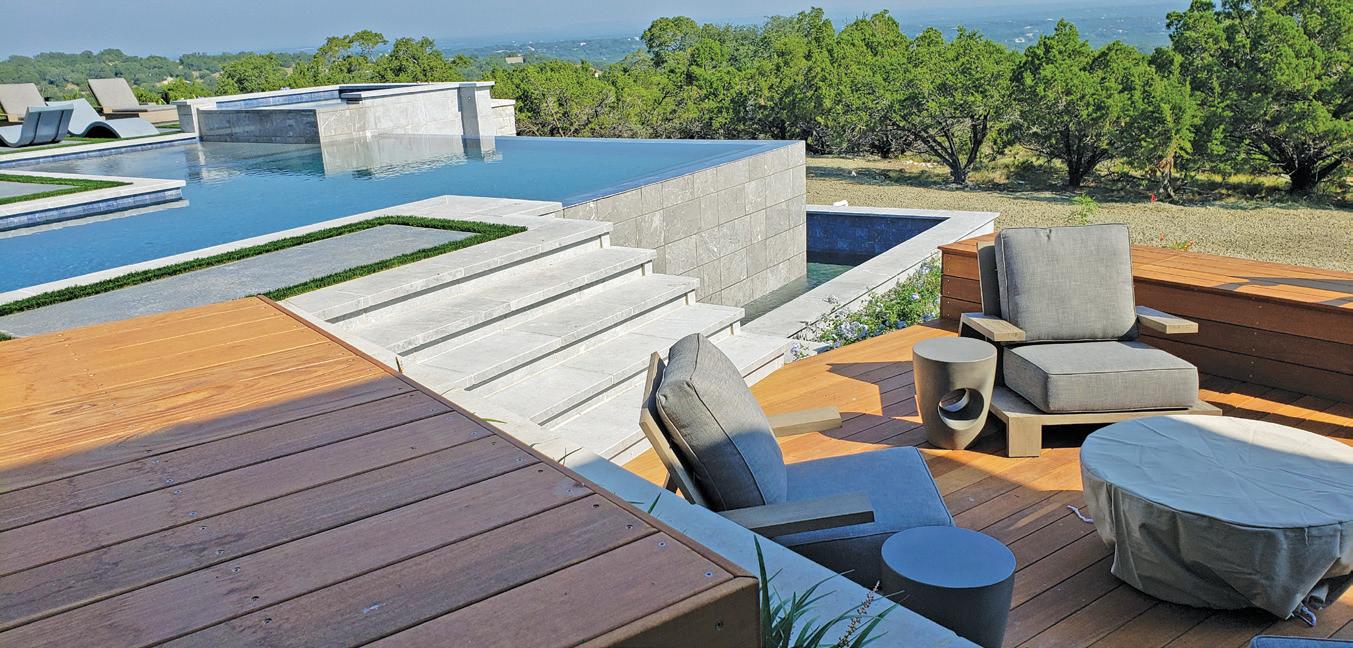 specialized in the testing and balancing of heating, ventilation and air conditioning systems. In 2001, Brady found himself living in Boerne, but traveled often for major commercial mechanical inspections. "On weekends when I wasn't traveling I began doing lawn maintenance again. I suppose I returned to my roots and eventually my side business turned into a full-time gig," said Brady.
To get started, Keith bought a trailer and some equipment from a landscape contractor. He operated for a full year with one full-time employee plus the help of a few college kids. After a year, he expanded the business with the addition of a second truck. According to Brady, "As the economy began to improve after 9/11, we were able to progress from basic landscape maintenance to lot clearing and full-fledged landscaping."
As the Boerne area grew, so did Brady's landscaping business. With the addition of more and more commercial clients, as well as a shift in his business to offer more of a design/build service to his clients, Keith decided to take his landscape design and installation business to new heights with the creation of Agave Design Studio. "I was able to transfer the lawn maintenance portion of my business to another local company that took over Brady's Landscaping. This transition was good for my former maintenance clients because I knew they would still be in good hands, but also for my new design/build customers because we have a trusted source we can refer them to for the upkeep of their new projects."
Agave Design Studio is a full-fledged landscape design and build company, the goal of which is to provide the client with one source for all facets of the exterior landscape of a project. Doing so not only simplifies the process for the client, but results in a more cohesive end result. "We meet with the homeowners or the builders, depending on the project, and get involved in creating that outdoor environment. We hold our client's hand through both the planning and execution of the design," said Brady. "From pools and driveways to custom entertainment areas such as washer pits, bocci ball courts and even horse facilities. We create environments that take outdoor spaces to the next level." Agave offers both residential landscaping and commercial applications such as business parks and even single family developments where they design the entrances to subdivisions, the common areas or the amenities centers. Agave Design Studio can handle it all. Each project is a custom, unique design by a licensed landscape architect, which continues through a professional installation managed by a seasoned landscape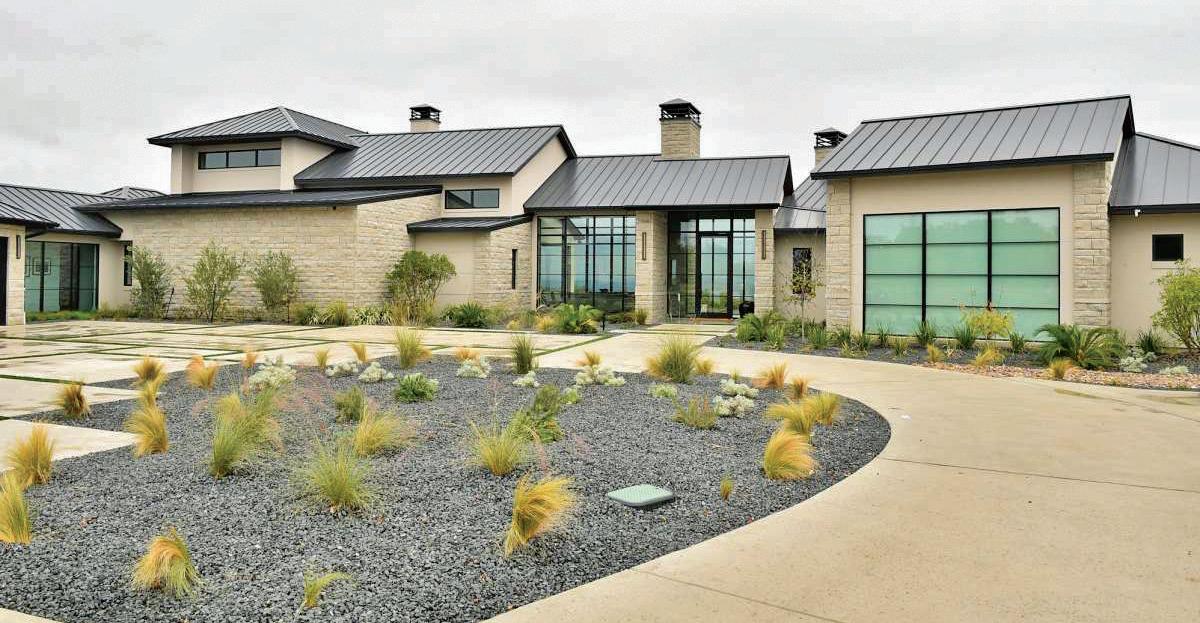 specialist. Ty Hall is Agave's Senior Landscape Architect and Teri Frotchel handles the Client Relations. Elijah Guerrero serves as the project manager, and along with Keith Brady and his wife Vanessa, they all come together to form a great team!
According to Keith, "I really enjoy visiting with the clients and helping their desires come to fruition. I could talk for hours about what they want from their property. Our team is really able to feed off of their excitement and take that vision and create something really special for them. It is amazing to see those beautiful end results and realize that all of the hard work that has been put in by every member of our team has really paid off."
For almost two decades, Keith Brady has offered superior client service throughout the hill country. "While our business may be a bit different or on a grander scale than when we first started, our commitment to see our clients completely satisfied has always remained the same," asserted Brady. "Come rain or shine, we see our projects through to completion and are proud of the final results!"
WWW.AGAVEDS.COM
9 Spanish Pass Road – Boerne (830) 249-4016
Shown here, an Agave Design Studio project from concept to completion