MAGAZINE BACK TO SCHOOL • FALL TRAVEL • ENTERTAINMENT A Lifelong Friendship Continues at The Covington in Aliso Viejo DYNAMIC DUO SEPTEMBER 2022 Page12
Bobbie Riddell (L) and Marion Sandell (R)
OCClassyClosets.com Organized.Life $200offMention ad to receive discount. Expansive Selection. Uncompromising Quality. Unparalleled Service. Simply the best value in custom organizational cabinetry. For a complimentary consultation, call (949) 249-5600 Closets | Offices | Wall-Beds | Garages | Media Centers | Utility Rooms *with the purchase of $1000 in services. Limited time only. Not valid with any other offer.
© 2022 RMV PA2 rights plans without subject to does Village of Camp
reserved. The information,
not refl ect racial preference. Explore our new
notice or obligation. Floorplans, renderings, design specifi cations and pricing are all
change. Imagery represented
Rienda at Rancho Mission Viejo and the opening of Ranch
that includes a 20,000 sq. ft. lagoon-style pool, Fitness Center with lap pool and hiking trails on The Nature Reserve. Seven neighborhoods now selling and four new neighborhoods coming late 2022 including Gavilán 55+ single-level living. Learn more at www. RiendaRMV.com BOTANICA by Tri Pointe Homes Two-Story Single-Family Homes DAHLIA by Trumark Homes Two-Story Single-Family Homes Gavilán 55+ single-level living HAVEN by Lennar One & Two-Story Duplex Homes PEARL by Lennar One & Two-Story Single-Family Homes COMING LATE 2022 FROM THE MID $900s TO THE LOW $1 MILLIONS PORTICO by Lennar Three-Story Stacked Flats OASIS by Lennar Three-Story Row Townhomes PAISLEY by Tri Pointe Homes Single-Family Duplex Homes WILDROSE by Tri Pointe Homes Single-Family Homes NOW SELLING FROM THE $500s TO THE LOW $1 MILLIONS SERENITY by Lennar Three-Story Single Family Homes HARVEST by Meritage Homes Two-Story Townhomes EVOLVE by Pulte Homes Two-Story Single-Family Homes
Development, LLC. All
and land uses shown may change
Live Life Better Every day feels like a vacation with a membership to ClubSport. Take an energizing fitness class, play Pickleball with friends, relax with a spa treatment from R Spa, lounge by the pools, and stretch tight muscles with Yoga or Pilates. You can even replenish with a recovery shake from Citrus Fresh Market. It's time to live life better. Call (949) 427-4223 or visit www.clubsports.com/start to get started. Some restrictions apply. Cannot be combined with any other offer. Expires 10/15/22. CLUBSPORT ALISO VIEJO 50 ENTERPRISE, ALISO VIEJO, CA WE NOW PICKLEBALL!HAVE $50 OFF YOUR FIRST MONTH PRINT WORKS! ASK THESE LOCAL BUSINESS OWNERS ... JASON SPATES Doheny Bike • Advertising Partner since 2020
I really appreciate and value the service provided by Jody and her team at Community Publications. The close attention to detail that has gone into every article Jody has written is outstanding and has helped us get the word out on One Way Painting & California Gun Services. The articles you have written really show you understand what services we provide and what value we offer to our customers. Each time a magazine comes out, the calls increase, and we get to introduce the company to new people. Thank you for making everything so easy.
One Way Painting • Advertising Partner since 2011
SCOGNAMIGLIOENZO
We have been consistently participating in every issue and are very pleased with our experience. Jody and her team truly care about helping our business continue to succeed. If you are interested in reaching the South County community, I am absolutely thrilled to recommend Jody and her fabulous team!
Brio Tuscany Grille • Advertising Partner since 2012
We can tell when the new issue arrives in mailboxes because our phones ring off the hook and we are slammed with new business. We have been extremely pleased with the response!
For Info on Advertising + Complimentary Editorial, Call Jody (714) 469-3495
4
JEFF MCCABE
30 Years in the Locationsame
Free Entry • Free Parking Fun For All Ages + InterestsTimelessTreasuresBoutiques.comVISIT OUR HUGE 15,000 SQUARE-FOOT HIGHLY CURATED BOUTIQUE! 7227 Edinger Avenue Huntington Beach (corner of Edinger + Gothard) Thursday,PopUpUpcomingDates!Sept.15th-Sunday,Sept. 18th Thursday, October 6th - Sunday, October 9th Hours: Thurs + Fri 10 am - 6 pm Sat + Sun 10 am - 5 pm HomeBathAccessories&BodyBeautyClothingDecorPetsChildrenFoodSeasonal 10,000+UniqueHandcrafted,One-of-a-KindorVintageProducts Crafters,Local115Artisans,Makers+Upcyclers Timeless Treasures Proudly Supports Rated the No. 1 Pop Up in SoCal!
Protecting Your Family & Increasing Your Income Seating is limited. Reservations are necessary. No solicitations will be made. INCLUDED!LUNCHWILLFREEPLANNINGGUIDE! Information for Everyone! ■ Will Planning in plain English ■ Providing a safety net for loved ones ■ Maximizing income opportunities ■ Avoiding accidental disinheritance Hosted by: Major Nesan Kistan The Salvation Army California South Division SeptemberThursday29, 2022 11:30 a.m. to 1:30 p.m. Balboa Bay Club 1221 West Coast Highway Newport Beach, CA 92663 SeptemberFriday30, 2022 11:30 a.m. to 1:30 p.m. Marbella Country Club 30800 Golf Club Drive San Juan Capistrano, CA 92675OR Use smartphoneyourtoscanthisQRcodeUse smartphoneyourtoscanthisQRcode INVITE FAMILY & FRIENDS. For further information or to reserve your seat, please call or e-mail: 1-800-298-6532 Legacy@usw.salvationarmy.org PRESENTS A FREE Workshop BOOK YOUR APPOINTMENT TODAY! 32411 Golden Lantern, Unit H | Laguna Niguel CA 92677 Located adjacent to Hendrix Restaurant, behind Cinépolis Theater in Ocean Ranch Village 949.340.3559 | HammerandNailsGrooming.comShop9@HNGrooming.com CLASSIC & PREMIUM SERVICES • HAIRCUT • BEARD GROOMING • FACE SHAVE • HEAD SHAVE • MANICURE • PEDICURE • FACE TREATMENT (Facial) • FACIAL WAXING PREMIUM MANICURE & PEDICURE COMBO EXPERIENCES • THE JACK HAMMER • THE BIG DADDY • THE HOPS & CEDAR • THE MILK & HONEY • SPORTS PEDICURE • TEA TREE PEDICURE BEING A GENTLEMAN NEVER GOES OUT OF FASHION! 9
L
In 1963, when Bobbie was pregnant with her second child, Marion accom panied her to the hospital. "She was more nervous than I was," Bobbie says. Together, they celebrated birth days, anniversaries, and graduations while providing support during life's challenging moments. "We were al ways there for each other," Marion Aftersays. a dozen years as the volleyball queens of Laguna Beach, Marion and Bobbie started playing tennis. "We could get quite competitive some times," Marion says. To this day the women still debate who had the bet ter serve. "I did," Bobbie laughs. Eventually these natural athletes de cided to take up biking. Both bought brand new bicycles and for the next 15 years did a twice weekly 20-mile ride. "Staying active kept us healthy, but it was also just plain fun," Marion says. Later in life, Marion's first husband passed. A few years later Marion met new husband Bob and she settled into a new life. Then Bobbie lost her husband. Through it all, the women continued to remain close friends but In the 1950s, Bobbie Riddell loved to play volleyball on Laguna Beach. Every chance she got, Bobbie was down by the water, sand in her toes, digging for balls and spiking winners. "It was a different time back then," Bobbie says, "and so was the beach."
Bobbie Riddell (L) and Marion Sandell (R), lifelong friends.
A Lifelong Friendship Continues at The Covington in Aliso Viejo
Dynamic Duo
ess crowded and not so devel oped, there was room to breathe and a sense of freedom for a gen eration only a decade removed from World War II. The Big Bopper was on the radio, Rebel Without a Cause was in movie halls and Elvis was every where, defining the decade's youthful Oneexuberance.beautiful, sun-kissed day in 1957, Bobbie and friends were play ing volleyball when another young woman approached. Her name was Marion Sandell. Marion said she had not played much volleyball before and was not particularly good, but asked if she could join in. Bobbie be ing Bobbie, immediately said Yes. True to her word, Marion was not par ticularly good, but she had a deter mination that Bobbie admired. Such are the moments that beget life-long Bobbiefriendships.and Marion quickly became a fearsome two-person volleyball team and played together for over a decade. As loyal teammates on the beach they had each other's back, but off the sand, their friendship and commitment ran even deeper.
12
for Bobbie, loneliness began to creep in, and she found her house too much for her. In 2019, Marion and husband Bob moved into The Covington. Then, in 2021, Bobbie decided it may be time for her to consider making a change too. "Within one month I sold my house and moved in," says Bobbie. "I miss my house, but it was absolute ly the right decision; one I probably should have made sooner." Now the women are together again, sharing their life-long friendship – and they are as busy as ever. The Coving ton's approach to proactive health and wellness ensures the women have numerous ways to stay active. "I especially enjoy our exercise sessions with Neal, the trainer at our commu nity," Bobbie says.
13
At this stage of her journey, Marion says she is grateful for the wellness, well-being, and peace of mind The Covington provides her. "I never thought I would be this happy at this age." Bobbie concurs and says that being able to spend time with her best friend is the icing on the cake. "I wouldn't want to be anywhere else."
Physical activity is just one aspect of living well and The Covington en sures residents have a variety of ways to stay sharp and be at their best. Since arriving, Marion has taken up ceramics and enjoys the many livemusic concerts put on by the commu nity. "Honestly, I do more here than I ever did at home," she says. The community spirit of The Coving ton is strong and both women have never shied away from trying some thing new. "We both play bridge but another resident, our friend Jade, in vited us to try Mah Jong," say Bob bie. "It's my new thing, I love it."
ments – choice, creativity, confidence, and connection, ECS has been at the forefront of nonprofit senior living in Southern California since 1923.
CHOICE At The Covington, your journey can be as adventurous or easy-going as you want. A maintenance-free life style means freedom to create your future, pursue your passions and en joy active independence. Our resi dences, villas, and cottages offer floor plans for all needs, freeing you from the worry of having to move again. With services to ensure your comfort and mobility, and amenities to keep you active and inspire learning, here, life is what you make it. Like most ECS campuses, The Cov ington is a Life Plan Community. Choosing a community like ours en sures a plan for your care needs — now and in the future – with a focus on proactive wellness and a continu um of care. Making your home here also provides peace of mind, know ing you do not have to move should your needs change.
There are so many activities to choose from and always something new to learn. Bobbie and Marion say they enjoy the lush gardens and walking paths at The Covington every day.
CREATIVITY Our Creative Living philosophy drives life-long learning, growth, and social and cultural connections. Here, you will find the settings, services, and
The Covington is a member of the ECS family of communities for active seniors. Founded on four commit
amenities that support fun, fresh op portunities for self-expression and discovery. Choose from fitness for all levels, theater and singing groups, and art and dance classes – all avail able on campus. If you need more inspiration, our communities are conveniently located near many of Southern California's celebrated cul tural destinations.
CONFIDENCE
Confidence is everything. As a non profit organization, ECS is continually reinvesting to improve infrastructure, services, and programs. No mat ter which Life Plan community you choose, you will experience relaxed, maintenance-free, sophisticated retirement living. With one of the highest credit ratings in the industry, ECS offers the security, services, and peace-of-mind that allows you to en joy all life has to offer.
CONNECTION
14
We would love to hear from you. Please visit thecovington.org or phone (949) 209-3829 to learn more.
The strength of a community is the strength of its people. Relax over morning coffee with friends, take a class, attend a lecture, and delight in live entertainment. Here, your social life is as vibrant as you are. Or con tribute by serving on a resident club or leadership committee. Our "Resi dent Centered, Staff Supported" approach means you enjoy the full spectrum of quality-of-life benefits that comes from calling a Life Plan Community home. It is an environ ment that allows you to flourish and be your very best.
ABOUT US The Covington offers exceptional continuing care, retirement commu nity living in a secure, gated neigh borhood in Aliso Viejo, Southern California. Our relaxed, maintenancefree, resort-style accommodations, and active campus environment of fer the perfect place to continue your journey, on your terms. Staying healthy and active is always better with friends. The culinary team at The Covington delivers inspired dining for the discerning palate.
fall Sept
16
I was chatting with a friend the other day about gyms. He was bemoan ing the era of headphones: AirPods, Beats, you name it. I laughed at first because it seemed like such a funny complaint: I don't like gyms because people wear headphones. But then it dawned on me as he continued to talk, that he was really referring to the missed sense of community he used to get when he went to the gym. Or, as he calls it still - the club. The Club isn't gone, however. Not by a long shot. That place you could go to achieve your fitness goals or simply be well among a group of other like-minded folks? It still exists, in Aliso Viejo at ClubSport - Orange County's premier fitness resort-style gym where "you're more than a member, you're a mem ber of our family." And the experience here is even more amazing than ever.
There is literally something for ev eryone. Whether it be relaxation or rejuvenation you're looking for, or to get super sweaty alongside your Boot Camp compadres, the Club hasn't ac tually gone anywhere. It's simply got ten better. As for the Air-Pods? You can take 'em or leave 'em.
The newly added 5,000-square-foot Edge Performance Training space fea tures open turf outfitted with weight ed sleds, kettlebells, power racks, TRX, and Relaxationmore.more your speed for the day? Book a massage or facial treat ment at the luxurious R Spa. A full-ser vice restaurant, the vibrant Citrus Fresh Grill & Market serves up "naturally delicious" new world cuisine, snacks,
ClubSports.com(949)AlisoEnterpriseViejo427-4223
CLUBSPORT ALISO VIEJO 50
and smoothies for dine-in or takeout crafted from real, wholesome ingredi ents sourced locally. And the piece de resistance (at least for parents in the small-children-at-home phase of life)? Kids World. And yes, it is just as awe some as it sounds. This "club within a club" is a place specially designed for children from infants to pre-teens with an array of age-specific activities, amenities, fitness, and entertainment. The club's unique video camera cov erage allows parents to "check-in" on their youngsters from monitors conve niently located throughout the club. By Jody Robinson Viejo
ClubSport Aliso
Orange County's premier resort-style gym
Group fitness classes similar to the ones you may enjoy at boutique studios can be found at ClubSport Aliso Viejo with over 75 weekly in structor-guided class options such as boxing, cycling, Pilates, yoga, Zumba, barre, aquatics, and the increasing ly popular HIIT workouts using water rowers, striders, and strength-training equipment. And don't forget the wide range of court sports including rac quetball, squash, basketball, and three newly added indoor pickleball courts.
If you have no idea where to begin when it comes to your fitness and nutrition goals, ClubSport Aliso Viejo has that covered, too! There is a wide range of options for personal train ing, an immersive 8-week weight loss program called Rev32, nutritious takehome meals, and accessible advice from on-site professionals that make it easy to stay accountable to yourself.
BUY • SELL • TRADE GOLD | SILVER | BULLION | JEWELRY Experts in Coins & Precious Metals Large Inventory | Free Appraisals (949) 426-0901 | RoyalGoldGroup.com 34291 Doheny Park Road, Dana Point 92624 | Next to Post Office FREE 1oz. Silver Round With any purchase totaling $1,500 or more. Expires 09.30.2022 WE PAY TOP $$$ FOR GOLD + ROLEX WATCHES IN STOCK SEPTEMBERSPECIAL 10% OFF ESTATE & JEWELRYNEW
"With the opening of City of Hope Orange County Lennar Foundation Cancer Center, we are delivering on our promise to the people of Orange County and changing cancer care for our family, friends and neighbors," 18
Lennar Foundation Cancer Center Is Now Open
The Irvine cancer center is home to a team of cancer-fighting physician-scientists assembled from across the country City of Hope has opened the most advanced comprehensive cancer center in Orange County, ushering in a new era of hope for people with cancer.
City of Hope Orange County
At City of Hope Orange County Lennar Foundation Cancer Center, a team of some of the world's most acclaimed physician-scientists with expertise in lung, breast, gastroin testinal, gynecological, genitourinary, blood cancers and more — leads next-level cancer treatment and re Patientssearch.
receive fully integrated, multidisciplinary cancer care — from prevention through survivorship — in one convenient location where every physician and staff member is solely focused on treating and curing can cer.
City of Hope Orange County's can cer care network currently includes four regional clinics — two in New port Beach, one in Huntington Beach and one in Irvine. The cancer center, the regional clinics and the planned hospital will create Orange County's largest network dedicated exclusively to cancer treatment and cures. To make an appointment, call 888-333 HOPE (4673). For more information, CityofHope.org/OC.visit, 19
• Integrative medicine: A trailblaz ing integrative medicine program combining the best of Western medicine and evidence-based complementary therapies, such as acupuncture, massage and medi
• Hope Boutique, a full-service salon and specialty shopping experience with oncology-trained cosmetolo gists.
BUILT FOR AND WITH THE COMMUNITY
Thetation.outpatient cancer center will be seamlessly connected to Orange County's only specialty cancer hos pital exclusively focused on treating and curing cancer, opening in 2025.
City of Hope Orange County Lennar Foundation Cancer Center was de signed with input from more than 500 patients, their families and com munity members. Every feature of the cancer center — from the design of its gathering spaces to its lighting, its wall color, even its artwork selection — was intentionally chosen to pro mote healing and comfort and en sure patients and their families have the best care experience.
• A full range of state-of-the-art lab oratory services in one location, making it convenient for patients to get routine blood draws.
• An infusion center designed around patient preferences with 43 infusion bays and 10 private in fusion treatment rooms with pan oramic views of the Saddleback mountains.
• A retail and specialty pharmacy that dispenses traditional, special ty, and over-the-counter medica tions, alleviating the travel burden on patients for their medication needs.
• Acclaimed cancer expertise: Ac cess to City of Hope's 575 physi cians and more than 1,000 re searchers and scientists who only focus on cancer.
• Lifesaving clinical trials: Access to nearly 1,000 innovative Phase 1-3 clinical trials being conducted at City of Hope each year — more cancer-focused clinical trials than anywhere in the area.
said Annette M. Walker, president, City of Hope Orange County. "Four years ago, we pledged to bring the most advanced cancer care to Or ange County, home to 3.2 million people. Hope is truly here in Orange DistinguishingCounty."
clinical services in clude:
Features include:
• 67 spacious exam and treatment rooms and 15 consultation rooms
• Breakthrough treatments: Tar geted immunotherapies, including CAR T cell therapy, as well as bone marrow transplants, robotic mini mally invasive surgeries and MRIguided radiation oncology.
• Leading-edge technology: The latest and most comprehensive suite of market-leading radiology, interventional radiology and radia tion oncology equipment.
• Feng Shui design, art galleries, a healing garden, dedicated space for family members to gather or work, and programs to care for the whole patient — mind, body, and "I'vespirit.been waiting for this day ever since City of Hope announced its plans for an Orange County campus. Whenever I connect with people navigating a cancer diagnosis, my first piece of advice is always to find a cancer-specific research center for the most advanced care. Now, right here in our community, people with cancer have the highly specialized and compassionate care they need — all in one place," says Leslie Bruce Amin, a grateful patient.
City of Hope, one of only 52 National Cancer Institute-designated compre hensive cancer centers in the country, is answering the call to extend its per sonalized care, outstanding research and lifesaving treatments closer to home. Despite its reputation for healthy living, Orange County is not immune to the national 1 in 3 statis tic for cancer incidence. Nearly 20% of Orange County residents have left the area for advanced cancer care, many traveling up to two hours each way to City of Hope in Duarte.
Isolated from friends and family Has bruises,unexplained burns, or scars Appears dirty, underfed, dehydrated, over- or undermedicated, or not receiving needed care for medical problems Has bed sores or other preventable conditions
• isolates the senior from speaking to family members or third parties
• develops a friendship or romantic relationship with the senior, or his or her family members in order to gain trust and then asks for money to help him/her out of a financial situation or
•emergencyrequestsfor a power of attorney for real or titled property or the adding their name to checking/savings ac counts, or misusing credit cards
Visit https://www.nia.nih.gov/health/topics/elder-abuse to learn more about elder abuse and how to get help. National Institute on Aging
• steal cash, income checks, personal items or household goods If you suspect physical abuse, call 911 or if not an emergency situation, contact California Adult Protective Services at (833) 401-0932 and enter your zip code.
As seniors experience more physical or mental challenges or become in creasingly frail, they are less able to take care of themselves, creating an opportunity for unscrupulous indi viduals to take advantage of them.
Recent changes in banking or spending patterns
Talk with the older adult and then contact the local Adult Protective Services, Long-Term Care Ombudsman, or the police.
Michael Flammer is the Chief Com pliance Officer for Transition Care Telemetry, Inc. (dba TCT Health), a home health, home care agency and hospice care agency. With over 50 years of combined clinical experi ence, TCT is owned and operated by experienced and professional medical staff committed to providing quality skilled healthcare services at home or your care facility. If you suspect anyone being abused, call Michael directly at (833) TCT-HEAL or (949) 689-0426.
Elders who have been abused have a three times higher risk of premature death when compared to those who have not been mistreated. Recent studies show that nearly half of those with dementia experienced abuse or neglect and that violence occurs at disproportionately much higher rates among adults with disabilities.
The onset of the Pandemic exposed years of mismanaged care, neglect and abuse in the nursing homes, residential boarding care and other care facilities. Many of these facili ties continue to exhibit high rates of abuse from its caregivers but thanks to regulatory agencies, many more now maintain a zero-tolerance policy.
According to the National Elder Mistreatment Study, one in 10 old er adults experience abuse or mis treatment.
Watch for these signs of abuse: Seems confused,depressed, or withdrawn
• obtains PIN numbers for the ATM or credit cards or passwords to access online financial accounts
How to Recognize Elder Financial and Physical Abuse presents Part One 20
The abuse often takes place where the senior lives and abusers can be the senior's adult children, a spouse or partner or caregivers hired to care for them. In the case of the latter, it is vital to work with an agency that carefully screens its employees, con ducting background checks, drug testing and provides at a minimum a Certified Home Care Aide.
While the signs of physical abuse can be readily evident (i.e. bruises, pres sure marks, abrasions and burns), financial exploitation is often more difficult to recognize. But there are a number of red flags to look for in cluding situations whereby a caregiv er (family member or hired):
Elder abuse is a shockingly preva lent problem that robs seniors of their security, dignity and in some instances – can cost them their lives.
Elder abuse includes physical harm) the majority of which involves caregivers) and financial exploitation or the misuse or with holding of an older adult's resources by another (mostly inflicted by fam ily members). In this country alone, more than 500,000 cases of elder abuse are reported to authorities –and millions more go unreported.
SPOTTING THE SIGNS OF ELDER ABUSE
abuse:emotionalsexualabandonmentfinancial neglectphysical
• asks for loans or borrows cash, etc., or charges cash for special services under threat of physical abuse
By Michael Flammer, Chief Compliance Officer for Transition Care Telemetry
Abuse can happen to any older person, by a loved one, a hired caregiver, or a stranger. Abuse can happen at home, at a relative's home, or in an eldercare facility. There are many types of
An ANOC will list 2 columns, one is what your benefit is for the current year, the other column will show what it will change to in the new year.
Annual Notice of Change
Your Medicare Plan
At Serra Sol, we're compassionate memory care experts who bring a touch of warmth into everything we do. From caring staff who know your loved one's favorite activities to comfortable routines that spark positive memories, we're here to make sure your loved one truly thrives in our care. Now Open in San Juan Capistrano! 31451 Avenida Los Cerritos, San Juan Capistrano, CA livingInspirationaleveryday. RCFE: 306005946 Schedule a tour of our community. Call 949-485-2022 or visit SerraSol.com Medicare options are complicated. Understanding them shouldn't be. Stephanie Frisch MEDICARE OPTIONS SPECIALIZING IN THOSE NEW TO MEDICARE Complimentary and Personalized Consultations 949-292-4958 I can't help you if you don't call - my services are free! Your lnsuranceEducation.com lnsuranceEducation@att.netCALicense#OF18674 Insurance 101 Services
The biggest offender of changes prompting people to make a change to their current coverage is the "Stand Alone Medi care RX plans" that people who use Medicare as their primary insurance coupled with a Medicare supplement plan have. These plans seem to always be giving an increase to the de ductible, premium and co-pay amounts. Unfortunately know ing how to go about finding the right Medicare drug plan on their own isn't something most Medicare beneficiaries know how to do. The good news is that I do! So, if you get surprised by your ANOC this Fall, feel free to reach out to me, I'd be happy to help you. 21
If you're currently on Medicare this applies to you if you have a Medicare drug plan or if you are enrolled in a Medi care Advantage plan (HMO or PPO). This does NOT apply to your Medicare Supplement plans, such as Plan F, G, N etc.
The Annual Notice of Change is a document you receive showing if your Medicare plan made changes for the upcom ing year. Some changes that you would see on your ANOC are increases or decreases in your monthly premium, changes to your co-pays, deductibles and the plan's drug formulary.
There are three main types of skin cancer: basal cell carcinoma, squamous cell carcinoma, and melanoma. Because each has many different appearances, it is important to know the early warning signs. How Can I Tell If I Have Skin Cancer? FLEMING DERMATOLOGY & AESTHETIC CENTER 23141 Moulton Parkway, Suite 110, Laguna Hills | (949) 916-5956 Kristy Fleming, MD, Double Board-Certified in Dermatology and Micrographic Dermatologic Surgery 22
Squamous cell carcinoma (SCC) is an uncontrolled growth of abnormal cells arising in the epidermis, the skin's out ermost layer. SCCs often look like scaly red patches, crusty bumps, warts, or elevated growths with a central depres sion. SCCs may appear suddenly and some forms are tender to touch. They can become disfiguring and sometimes deadly if allowed to grow. More than 1 million cases of SCC are diagnosed each year in the U.S., which translates to about 115 cases diagnosed every hour. Incidence has increased by 200 percent in the past three decades in the U.S., and more than 15,000 Americans die each year from this type of skin cancer.
4. Everyone needs a full body skin exam by a board-cer tified dermatologist once a year, more frequently if you have a family history of skin cancer, a personal history of skin cancer, or live in an area with substantial sunshine.
BASAL CELL CARCINOMA
An actinic keratosis (AK) is a crusty, scaly growth caused by damage from expo sure to ultraviolet (UV) radiation. An AK is considered a precancer because if left alone, it could develop into a skin cancer. AKs are the product of a lifetime accumulation of UV damage and typi cally appear on areas most commonly exposed sun, such as the backs of the hands, forearms, face, neck, and scalp.
1. Everyone needs to perform a self-skin exam once a month.
MELANOMA
Look especially for change of any kind. Do not ignore a suspicious spot simply because it does not hurt. Skin cancers may be painless, but dangerous all the same. If you notice one or more of the warning signs, see a board-certified dermatologist right away, preferably one who specializes in diseases of the skin.
E - Evolution: Has it changed? F - The Ugly Duckling Sign: Most people have a "sig nature mole," their own personal mole appearance and architecture. Is there a mole that seems different from all the others?
SQUAMOUSCARCINOMACELL
C - Color: Moles should be one color, one shade of brown. Is there a variety of shades or additional colors, such as black, red, white, or blue?
ACTINIC KERATOSIS
Melanoma is a very dangerous form of skin cancer. Melanoma is caused mainly by intense, occasional UV exposure (frequently leading to sunburn), especially in those who are genetically predisposed to the disease. An estimated 178,560 cases of melanoma are diagnosed in the U.S. each year and is fatal for an estimated 9,320 of these patients. Fortunately, if melanoma is recognized and treated early, it is almost always curable. 23
D - Diameter: Any mole larg er than 6mm, ie the head of a pencil eraser, has a higher risk of becoming melanoma.
3. What to look for: ABCDEs, and an ugly duckling A - Asymmetry: If I draw a line down the middle, do the sides match?
2. Melanoma can appear any where on the skin, including the palms/soles, under your nails, and places...for most, have never seen the light of day (genitalia). For this rea son, it is important to look ev erywhere. Lock the bathroom door, get out a hand mirror, and check, it could save your life.
B - Border: Is there a nice crisp border, or does the mole melt into the sur rounding skin?
Basal cell carcinoma (BCC) is the most frequently occurring form of all cancers, with more than 4 million cases of diagnosed in the U.S. each year. BCCs may look like open sores, red patches, pink growths, shiny bumps, or scars. Any skin lesion that doesn't heal, or bleeds with even gentle trauma, such as drying with a towel, is concerning for a BCC.
WHAT PATIENTS NEED TO KNOW
By Stephanie Frisch
Your Medicare Plan Annual Notice of ANOCChange 24
In the Medicare Insurance world, we refer to it as an "ANOC" (we love using acronyms, unfortunately we're just about the only ones that know what they mean).
If you're currently on Medicare this applies to you if you have a Medi care drug plan or if you are enrolled in a Medicare Advantage plan (HMO or PPO). This does NOT apply to your Medicare Supplement plans, such as Plan F, G, N etc.
Stephanie Frisch is the owner of Insurance 101 and is an independent insurance broker dedicated to helping oth ers make "educated decisions" about their insurance choices when it comes to Medicare. For answers to your questions, or no-fee consultation, call 949-292-4958.
The Annual Notice of Change is a document you receive in the mail (or online if you signed up for that) that explains the changes that your Medi care plan may have made for the upcoming year. Some changes that you would see on your ANOC are in creases or decreases in your monthly premium, changes to your co-pays, deductibles, the annual out of pocket maximum and the plan's drug formu lary. (The prescription drugs that the plan gives you access to at a set copay or co-insurance amount)
You will receive your Annual Notice of Change every year around the end of September. It's not a fancy enve lope with bright red letters reading, "Open Me, I'm Important to Read" rather it's generally printed on an in expensive paper resembling a news paper, and it usually reads and looks like a pamphlet. All plans have some type of change for the upcoming year. An ANOC will list 2 columns, one is what your benefit is for the cur rent year, the other column will show what it will change to in the new year. Sometimes the change is good; a lower premium, deductible, co-pay or maximum out of pocket known as a MOOP (see, there's another acro nym for you!) What you want to make sure of is that you are aware and informed when the change is not good news; a high er deductible, higher co-pays or pre mium or MOOP. At that point, you can decide if it's going to affect you enough to want to look at making a change to your coverage for the new Inyear.the Medicare Advantage plan world, the HMO plans seem to have positive changes for the upcoming year, more value-added benefits at no additional cost to the consumer. The biggest offender of changes prompting people to look elsewhere is the "Stand Alone Medicare RX plans" that people who use Medicare as their primary insurance coupled with a Medicare supplement plan pay for. These plans seem to always be giving an increase to their deductible, premium and co-pay amounts. Un fortunately knowing how to go about finding the right Medicare drug plan on their own isn't something most Medicare beneficiaries know how to Thedo. good news is that I do! So, if you get surprised by your ANOC this Fall, feel free to reach out to me, I'd be happy to help you.
MENTION THIS AD TO RECEIVE 10% COURTESY FOR ALL PROCEDURES DENTAL ATELIER 24953 Paseo De Valencia, Suite 6C Laguna Hills, CA 92653 (949) www.ProSmilesOC.com880-6638 IVAN HO, DDS DICOI, FAAID, AACD Implants • Cosmetic Dentist "As a doctor myself, extensive knowledge and expertise is important. Dr Ho is truly an expert!" Steve H., Doctor "I've been searching for a dentist with honesty and compassion, I found Dr Ho through a co-worker and refer all my friends and family to him." Angela P., School Teacher "Dr Ho and his team treats me with respect and values my feelings and opinions by involving me with my treatments. Also loves all his latest technologies." Chris P., Attorney We Buy & Consign Authentic Designer Handbags •Chanel, Hermes, Prada, Louis Vuitton, Gucci, Fendi •Designer Clothing & Accessories Certain exclusions may apply. With mention of this ad. Expires 9-30-22. Summer Sale20%off Hours: Monday thru Saturday 10-5 or by appointment | Sundays Closed Marbella Plaza, 31103 Rancho Viejo Road, Suite D2, San Juan Capistrano Call for an appointment we sell your top Designer handbags & estate jewelry | 949.240.9100 Conservatory@curiosityBeth's Conservatory Come Check Out Our Exciting New Skincare & Wellness Line! Beth Carney - Owner Earth, Sea & Galaxy Jewelry Only at Conservatory @ Curiosity or online. New Modern Vintage Bags & Clothing in Our Back Room 25
Q: What is the biggest gift or or blessing that you see while providing care for seniors?
A: The culture we have created here at Your Home Care is that of kindness and compassion. The most important 26
As the senior population increases, so has the home care industry. We spoke Because Home is Where the Heart is to Kyle Warner, co-owner of Your Home Care Inc. about what they do and the benefits of home care services.
Answer: At Your Home Care, our mission is to enrich the quality of life for seniors by providing compassion ate caregiving services at home. The agency was created in 2003 and is family owned and operated. Our agency is licensed, insured and bonded, all our amazing caregivers are vetted, trained and background checked. We service most areas of Orange County, CA with a concen tration in Laguna Woods and the surrounding cities. And we also work seamlessly with all Long-Term Care Insurance plans.
Question: Tell us a little bit about Your Home Care and what it is that you do.
F or the majority of seniors living in California, quality of life equates to living at home. A recent AARP survey reports that 77 percent of se niors want to remain in their home for the long term. The advantages of aging in place are numerous. As we age we want to maintain the highest degree of inde pendence possible. Our home is fa miliar and comforting to us, it's where we feel Throughoutsafe. the pandemic we have seen our homes become a safe-ha ven, a place where we can heal and stay healthy. Our home is filled with memories and it's what we've created over the years with our loved-ones. Often times in order to keep seniors living at home in comfort and safety, services and help are needed. Many seniors have opted for home care services when they need help and want to remain at home.
A: The hours vary based on the needs of the client. Some clients like to start with a four-hour, or a six-hour shift. Others know they will need more care than that and schedule full days. We try to be as accommodat ing as possible to meet the scheduling needs of our clients. We work with many clients coming home from the hospital, or skilled nurs ing facility and they require 24 hour care as they rehab and regain their strength. Another important aspect of schedul ing is establishing consistency and de pendability for the families we serve. We work hard to have the same care givers work with our clients whenever possible in order to build rapport and strong relationships.
Your Home Care is a company with heart, we care about our clients, and we care about our employees. If you are considering home care for you or your loved one, you can call Kyle Warner directly at (949) 424-9322 and let us show you how much we care. 27
Q: Tell us about the staff at Your Home Care.
A: The senior home care industry is growing and chang ing. The trend we are seeing is an increase in rates, add-on fees and lengthy minimum hour requirements.
Seniors with a diagnosis of Alzheimer's or Dementia can benefit greatly from a caregiver because they are experienced in working with people with cognitive impairments. They are trained on the techniques used to manage behavior, keeping them safe and well supervised.
Companionship and social engagement is another key aspect of caregiving.
Q: What makes Your home care stand out above the other home care agencies?
Q: What types of services does home care typically cover?
Some of our seniors feel isolated and lonely, so a caregiver becomes a friend to talk to and their bond is lasting.
Q: How many hours does a typical home care client start with?
A: We offer a wide range of non-medical home care ser vices and customize a care plan for every client. These ser vices include personal care related services such as bath ing, dressing, bathroom assistance and other personal hygiene needs. We prepare meals, provide transportation and help with housekeeping duties. We help with mobility and fall prevention. We basically help with all the activities of normal daily living that seniors might need a hand with.
A: Employees and clients say they appreciate working with us because they get to deal directly with the owners. They like working with the decision makers because it tends to make things run more smoothly and the process is more streamlined. Owners Segal Ronen and Kyle Warner over see everything from client acquisition, employee opera tions to office administration. But the real magic behind what we do is the talented, experienced team of caregivers we have the pleasure of working alongside. Our team is filled with special people and it's apparent they genuinely love what they do and have "a calling" for this work. They are service-minded, kind people, who love to care for seniors as though they are family.
At Your Home Care we don't have lengthy minimum hour requirements, nor do we up-charge. We make every effort to be as accommodating and flexible as possible to meet the needs of our clients. We are responsive and available to our clients and caregivers when they need us. We act quickly to address and resolve any issue or concern.
Going back to our mission…to provide compassionate home care services that enrich families' lives… with this in mind we are always looking for ways we can exceed our clients' expectations. thing we can offer families is that we honor the people we are entrusted to care for. It is indeed a blessing to see our services make a positive impact in people's lives. It is humbling to know that we get to provide a vital service that enriches and prolongs people's lives.
By Jody Robinson actively crossing states off the list to Butgether.assummer was winding down and our now-teenagers were gearing back up for school, my husband and I de cided to head south for a sans-kids so journ to Casa Velas in Puerta Vallarta. Our idea of a refuge for relaxation involves gourmet food, fine wine, 28
I've always had a case of wanderlust and my husband, Tim, was a seasoned traveler long before I met him, so we'll use any excuse to explore new envi rons or revisit favorite vacation des tinations. We love traveling so much that we have over the years made a conscious effort to impart in our chil dren a similar desire to trek across the country or traipse around the globe. In the 15 years since our son was born, we've happily traveled far and wide whether for weekend stay-cat ions within easy driving distance or longer trips that involved a fair num ber of planes, trains and automobiles. We even embarked on an ambitious plan to visit all 50 states as a family by the time he graduates high school (we have 15 more to go). But what we haven't done in all that time is leave the kids home for a few adults-only days away - mostly because they were either too little or because we were a good book, a sun-soaked beach, snorkeling, swimming, sumptuous spa treatments and ... nowhere particular to be at any specific time. Other guests we met on property said they prefer active daytime endeavors like playing tennis and golf (Casa Velas is nestled in an upscale residential neighbor hood overlooking Marina Vallarta, one of the region's best courses). Luckily
COASTAL LUXURY We already felt worlds away upon arrival - the en trance and lobby reminiscent of a sprawling Span ish hacienda opens out onto canopied gardens characterized by abundant, colorful flora and fau na, picturesque reflecting pools, koi ponds, tow ering palms, an array of gorgeous fountains and arched terraces. A luxury spa and salon, world-class championship golf, access to the beautiful Táu Beach Club, and decadent suites furnished with traditional Mexican charm are just a few of the reasons Casa Velas is the top-rated all-inclusive and one of the most celebrat ed all-inclusives in Puerto Vallarta. Steps from the beach and minutes from downtown, this boutique hotel boasts an estate-like ambiance amidst lush tropical gardens where peacocks roam. The tranquil coastal ambiance carries through to each of its villa-style accommodations (think pri vate immersion pools, jacuzzi hot tubs, scenic golf course and garden views). Choose from 80 plush suites, each exquisitely furnished and adorned with textures and colors inspired by traditional Mexican design, many including pieces by ac claimed Mexican sculptor Sergio Bustamente. 29
for all of us, this gorgeous oceanside oasis offers all of the above and then some. Casa Velas' spe cialty? An unforgettable, all-inclusive, adults-only resort experience crafted to your specific desires and tastes.
I'm the seafood aficionado in our fam ily while my husband leans more to ward beef and chicken entrees so we were delighted to discover a plethora of gourmet options in which to par take. My pastor-style salmon accom panied with pineapple puree and av ocado mousse was simply divine, as inspiration from each of the three on-site award-winning restaurants Frida (Mex ican), Piaf (French) and Lucca (Italian), features a dynamic tasting menu paired with tequila, martini and fine wine, re spectively. Prefer authentic street food?
Emiliano's also serves up tantalizing takes on favorites found in Mexico's col orful markets in diverse regions of the country.Formy part, lounging by the stunning free-form, cobalt-blue pool for the bet ter part of each afternoon translated to the copious consumption of a trio of delicious ceviche offerings - shrimp (with tomato, onion, cucumber, co riander and serrano chili), white fish or tuna tartare with avocado, sesame oil and ponzu sauce - on the Aqua was his grilled-to-perfection ribeye with baked potato and sauteed aspar agus. Other indulgent dishes range from a Diabla-style octopus, shrimp served with asparagus risotto and the Veracruz-style catch of the day to the flavorful, falling-off-the-bone tender barbecue pork ribs. In addition to its regular menu, Emilia no rotates through customized fivecourse offerings - a different one each night - masterminded by the head chefs at Casa Velas's sister property Grand Velas Riviera Nayarit. Drawing Bar menu. Tim says he still daydreams about the chicken burrito that he claims is the best he's ever tasted with gourmet flavor unlike any preparation he's sampled before.
An exclusive retreat on the ocean's edge, Tau Beach Club serves a re freshing menu of spirited cocktails. Enjoy beachfront dining on the charming covered terrace and take in beautiful views of the Pacific Ocean. During the day, guests can settle into Bali beds or sun loungers and nosh 30
elegant, the property's sig nature award-winning AAA Four-Dia mond restaurant, Emiliano showcases gourmet Mexican cuisine for break fast, lunch and dinner in an intimate and relaxed setting of your choice in doors or on the romantic outdoor ter race surrounded by koi ponds.
SWIM, SIP, SPLURGE Dining is a highlight of Casa Velas with a choice of Emilia no Restaurant, and Táu Beach Club (with compli mentary transportation to and from Casa Velas) for en joying the famous Mexican Pacific sunsets in all their glory, and the four special ty restaurants of the nearby Five Diamond-rated sister resort Grand Velas Riviera CasuallyNayarit.
on sushi to their heart's content. In the evenings, Táu Beach Club transforms into the perfect place for a romantic sunset dinner at The Ocean Club de fined by an innovative menu of Mex ican-inspired and Asian cuisine - my personal culinary preferences. The elevated gourmet food and beverage program extends to its extensive list of refreshing craft cocktails, fine wine and premium liquors at the restau rant, 24/7 in suite or served poolside in your own personal cabana or at the swim-up palapa Aqua Bar. Also in cluded are events like wine pairings, tequila, mescal and martini tastingswhich gives guests an opportunity to get acquainted with one another.
RELAX + REVITALIZE
Needless to say - given the days (and nights) of (over) indulgence, I was es pecially thankful for the professionally equipped fitness center - complete with an array of cardio and weight machines - and the opportunity to ex pend a few extra calories. But for the height of relaxation, the full-service ABJA Spa was a most desired desti Featuringnation. spa treatments and thera pies inspired by local Mexican tradi tion and international wellness trends, guests can choose from signature treatments, therapeutic massages, beauty services, and holistic rituals using herbs and ingredients har vested in Casa Velas' own bo tanical garden and performed by experienced spa specialists who work with each guest to cus tomize services to their specific needs whether the goal is to relieve stress or revitalize your soul. All of the aforemen tioned ance,amenity-richaccommodation,luxuriousambiepicureanex ploits and stunning scenery aside, I would be seriously amiss if I neglect ed to mention the stellar personalized service extended by every member of the staff here. From check in to depar ture, each member of the Casa Velas team is clearly dedicated to ensuring a warm, wonderful experience for each of its guests. If you are searching for an immersive, relaxing retreat in the most tranquil of settings and distinguished by exemplary, over-the-top service, trust me ... you need look no further than Casa Velas, Puerta Vallarta. www.HotelCasaVelas.com 31
ENTERTAINMENT&DINING SUNDAY MONDAY TUESDAY WEDNESDAY Laguna Niguel Farmer's Market 27241 La Paz Road LN • 8 am - 12 pm Pasta Mondays Surfside Pizza 216 Avenida Vaquero San Clemente Ricardo's Place 32802 Camino CapistranoSJC Kindergarten 33841Dana presented by Nancy's Cabaret Baci Restaurant 18748 Beach Blvd. • HB 4 pm - 7:30 pm $25 adults + seniors/$15 children Dinner purchase from menu is required Happy Hour Casanova Ristorante 33585 Del Obispo DP • 3:30 pm - 6 pm Wing 21650%ofAvenida HAPPY HOUR Brio Tuscany Grill 24050 Camino Del Avion Dana Point Empanada Tuesdays Villa Roma Argentine 25454 La Paz LagunaRoadHills Happy Hour 180blu Ritz-Carlton Laguna Beach 1 Ritz-Carlton DriveDP Michael Shenker The Coach House 33157 (949)SJCCapistranoCamino•8pm496-8930 Segerstrom2518 1926 201327 1411 12 4 5 HYPERLOCAL, TARGETED READERSHIP 6 21728 MONTHLY EVENTS SEPTEMBER Corey Feldman The Coach House 33157 (949)SJCCapistranoCamino•8pm496-8930 Benise - Spanish Nights The Coach House 33157 Camino Capistrano SJC • 7 pm • (949) 496-8930 Historic Town 31872 El Camino SJC • 6 pm San Juan ConcertSummerTijuana Segerstrom Center for the Arts Sept. 3 at 8 pm Sept 30 - Oct. 2nd Ozomatli SOKA Performing Arts Center 1 University Drive Aliso Viejo • 3 tickets@soka.edupm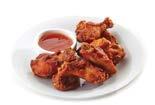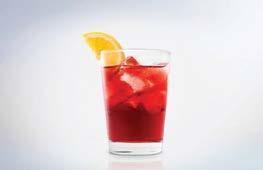 ENTERTAINMENT&DINING WEDNESDAY THURSDAY FRIDAY SATURDAY Concert in the Park Balboa Island Park 107 Agate NB • 11 am - 1 pm Kindergarten ReadinessStorytime Dana Point Library 33841 Niguel Road DP • 10:30 am Brio Tuscany Grill 24050 Camino Del Avion Dana Point Wing Wednesday 50% OFF any order of wings or rib tips Surfside Pizza Avenida Vaquero San Clemente Villa Roma Argentine 25454 La Paz LagunaRoadHills WorldISA Surfing 325GamesPCH HB • FREE 26284 Oso Road, in San Juan Tickets online, only SheaCenter@orgat4pmto10pm (949) 240-8441, ext. 103 Kim's Convenience LagunaLB606PlayhouseLagunaCanyonRd.•7:30pm Dana Point Farmers Market 34111 La Plaza (at PCH) DP • 9 am - 1 pm Segerstrom Center for the Arts 600 Town Center Drive CM • 7:30 scfta.orgpm Renee and ConcertSegerstromHenryHall Segerstrom Center for the Arts 600 CostaAntonMesa8pm 16 2417 8 9 2215 32129 2330 SEPTEMBER 2022 10 Free Entry • Free Parking Fun For All Ages + InterestsTimelessTreasuresBoutiques.comVISIT OUR HUGE 15,000 SQUARE-FOOT HIGHLY CURATED BOUTIQUE! 7227 Edinger Avenue Huntington Beach (corner of Edinger + Gothard) Thursday,PopUpUpcomingDates!Sept.15th-Sunday,Sept. 18th Thursday, October 6th - Sunday, October 9th Hours: Thurs + Fri 10 am - 6 pm Sat + Sun 10 am - 5 pm HomeBathAccessories&BodyDecorPetsChildrenFoodSeasonal 10,000+UniqueHandcrafted,One-of-a-KindorVintageProducts Crafters,Local115Artisans,Makers+Upcyclers Timeless Treasures Proudly Supports Rated the No. 1 Pop Up in SoCal! Tab Benoit with Special Guest JD Simo The Coach House 33157 Camino Capistrano SJC • 8 pm (949) 496-8930 The Coach House 33157 Camino Capistrano SJC • 8 pm YNOT - A Tribute to Rush The Coach House 33157 Camino Capistrano SJC • 8 pm • (949) 496-8930 Town Center Park Camino Real pm - 8 pm Summer Nites in the Park Tijuana Dogs Robby Krieger of the Doors The Coach House 33157 (949)SJCCapistranoCamino•8pm496-8930 Doheny State Beach Sept. 30th - Oct OhanaFest.com2nd Sept. 17th Momix
SEPTEMBER 18TH
SEPTEMBER 21ST ERIC GALES
Eric Gales is a blues firebrand. Over 30 years and 18 albums, his passion for the music and his boundless desire to keep it vital has never waned, even when his own light dimmed due to his substance strug gles. Throughout it all, he continued to reinvigorate the art form with personal revelation in his lyrics and bold stylistic twists in his guitar playing and songwriting.
Tom Sandoval & The Most Ex tras is the latest musical passion project of actor, model, and restaurateur, Tom Sandoval. For 10 seasons, Tom has starred on the hit Bravo reality series, Vanderpump Rules. Tom has gathered an eclectic group of fun, sing-a-long cover songs that you can't help but dance to.
The Emmy award winning show returns with a new production Spanish Nights - Featuring the passion and grace of Fla menco combined with fiery Spanish guitar. Backed by a stage full of musicians and elaborately choreographed dancers, Benise takes the audience on a musical journey through Spanish Flamenco, Cuban Salsa, Brazilian Samba, Parisian Waltz, exotic drumming, and more!
 33157 Camino Capistrano | San Juan Capistrano  www.TheCoachHouse.com  (949) 496-8930 OC'S CONCERTPREMIERVENUE TICKETS + RESERVATIONS: (949) 496-8930 SEPTEMBER SEPT 1 TAB BENOIT with special guest JD SIMO SEPT 2 THE FABULOUS THUNDERBIRDS SEPT 3 RED NOT CHILI PEPPERS SEPT 4 FAN HALEN (Tribute to Van Halen) SEPT 8 THE SAMPLES SEPT 9 YYNOT (A Tribute to RUSH) SEPT 10 IDOL X WITH HEART OF BLONDE AND CONTENDERS SEPT 13 COREY FELDMAN SEPT 15 COCO MONTOYA SEPT 16 THE LOVIN SPOONFUL SEPT 17 JOHN MARK MILLMAN with special guests MARK BARLOW and GABLE PRICE AND FRIENDS SEPT 18 BENISE - SPANISH NIGHTS SEPT 21 ERIC GALES SEPT 23 ROBBY KRIEGER OF THE DOORS SEPT 24 ROBERT JON & THE WRECK SEPT 25 CHRISTOPHER CROSS SEPT 27 MICHAEL SHENKER plus ERIC MARTIN OF MR. BIG SEPT 30 LEONID & FRIENDS (A Tribute to Chicago) OCTOBER OCT 1 (From Vanderpump Rules) TOM SANDOVAL & THE MOST EXTRAS OCT 2 PLAIN WHITE T's OCT 6 THE SPINNERS OCT 7 ACCEPT - TOO MEAN TO DIE TOUR OCT 8 CASH'D OUT - THE NEXT BEST THING TO JOHNNY CASH OCT 12 LEONID & FRIENDS (A Tribute to Chicago) OCT 14 BILLY VERA & THE BEATERS OCT 15 MICK ADAMS & THE STONES OCT 19 TODD SNIDER with special guest RYAN MONTBLEAU OCT 20 SOPHIE B HAWKINS OCT 21 OINGO BOINGO FORMER MEMBERS OCT 22 OINGO BOINGO FORMER MEMBERS OCT 23 JOURNEYMAN (A Tribute to Eric Clapton) OCT 27 CANDLEBOX OCT 28 BUCKCHERRY OCT 29 LARRY CARLTON FAREWELL WORLD TOUR 33157 Camino Capistrano | San Juan Capistrano  coachhouseconcerthall  @coach_house  www.TheCoachHouse.com 9/17 JOHN MARK McMILLAN 9/10 10/6 THE SPINNERS 9/15 COCO MONTOYA  (949) 496-8930 10/2 PLAIN WHITE T'S 9/8 THE SAMPLES 34
SEPTEMBER 13TH
OCTOBER 1ST TOM SANDOVAL & THE MOST EXTRAS
COREY FELDMAN
Famed musician and actor Co rey Feldman has announced the Love Retours (22 + A Few In 22) concert tour, his first US tour in five years. Featuring an all-new band, Feldman is hitting the road in support of his new album.
BENISE - SPANISH NIGHTS
AT THE FOLLOWING LOCATIONS: SUBWAY DOWNTOWN DANA POINT 34119 PCH, Suite I SUBWAY DANA POINT 33489 Del Obispo St. SUBWAY SAN CLEMENTE 638 Camino De Los Mares SUBWAY MISSION VIEJO 24000 Alicia Parkway SUBWAY LAGUNA HILLS 25614 Alicia Pkwy. FREE CHIPS & FOUNTAIN DRINK (20oz) WITH ANY FOOTLONG Delivery available through our partners @ www.briorestaurant.com ContemporaryItalianCuisine (949) 443-1476 24050 Camino Del Avion • Dana Point Live Entertainment! Full Premium Bar • Italian and California Wines Clockwise from top: Brio partners Enzo, Marco and Peppe Powered by briorestaurant.com or text BRIO to 33733 GET 20% OFF YOUR FIRST MOBILE APP ORDER Winner of the Dana Point Times 2017 "Best of Dana Point" People's Choice Award for "Best Happy Hour" and "Best Bartender" (GOLD) and "Best Overall Restaurant," "Best Pizza," "Best Bar" and "Best TakeOut Food!" (SILVER) NOW OPEN FOR LUNCH! 35
PRINTING & Custom Graphic Design network print solutions Providing Orange County with Outstanding Service since 1990 (949)NPSPrinting.com582-9770 1000 1000 Flyers 8.5 x 11 Post Cards 4 x 6 Gloss text Full Color both +FullHalf$209.95sidesfold+20.0016pt.Dullmattecolorbothsides.Higloss.(NoCharge)$89.95
CUSTOM PIZZA SPECIALIZED DELIVERY (949)498-3400 216 Avenida Vaquero San Clemente, CA 92672 Across from the DMV www.SurfsidePizzeria.com 1 order per customer Not valid with other coupons or offers. Expires 09 30-22 Large 2 Topping Pizza for EVERYDAY SPECIAL Buy 1 order of wings or rib tips, ge 2nd order of equa or lesser value 50% off. 1 order per customer. Not valid with other coupons or offers. Expires 09 30-22 ANY ORDER OF WINGS OR RIB TIPS Delivery, Dine In, Takeout Fresh Quality Ingredients • 100% Wisconsin Cheese 5 MINUTE / $5 LUNCH SPECIAL! INCLUDES: EXTRA LARGE SLICE OF PEPPERONI OR CHEESE PIZZA AND 12 OZ CAN OR REGULAR FOUNTAIN DRINK 10% SENIOR & MILITARY DISCOUNT PASTA MONDAY 1 order per customer. Not valid with other coupons or offers. Expires 09 30-22 SPAGHETTI MARINARA or FETTUCCINI ALFREDO 50% OFF50% OFF 2 FOR TUESDAY BUY 1, GET 1 FREE! Buy any medium pizza and get 1 free of equal or lesser value (Does not include stuffed crust or deep dish) 1 order per customer. Not valid with other coupons or offers. Expires 09 30-22 WING WEDNESDAY 5 (11am-4pm)orminutesless SAN CLEMENTE CA Home of the 30" Party Pizza $1595 + tax Live Music Thursday - Sunday Catering & Special Events 25254 La Paz Road, Laguna Hills Restaurant 949.454.8585 www.VillaRomaRest.com VillaRomaRest 32082 Camino Capistrano San Juan 949.493.4941Capistrano www.ricardosplace.net 2013 Best International Eating Place 2016 BestMARGARITASTaco & ALL BEERS HAPPY HOUR ALL DAY THURSDAY! JOIN US FOR TACO TUESDAYS W/THE BEST PRICES IN TOWN Closed Monday and Wednesday Let Us Cater Your Special Event $10Off ANY SERVICE 37
Renew and Restore Your Plumbing from the Inside Out. • We fix your pipes "in-place" • Our epoxy coating is an award-winning, patented process • Minimally invasive process – less destruction, dust and debris • No resident displacement • Most houses can be completed in 1 *callday*office for details (866) www.WhyRePipe.com567-5106 Follow us on Social Media for a chance to win!    Independently ranked in the top 1% of over 300,000 CA licensed contractors. Lic. #821595 You never incur this mess and destruction with ePIPE® Patented proven ePIPE process Why RePipe?® when you can ePIPE® FINANCINGEASY AVAILABLE *With payments as low as $98 a month. Owners Steve and Elise Donohoe 949-426-7600www.AnotherPerfectPool.com Licensed by the Contractors State Licensed Board and Certified by the National Swimming Pool Foundation. Weekly Pool & Spa Maintenance Green Pool Clean Up Equipment Repair and Installation New Automation and Upgrades Repair Buy 5 Months of Service, Get One Month FREE! 38
(888)CFRPatio.com669-1211 Patio Furniture Restoration • Refinishing • Repair Specializing in Custom Cushions, Powder Coating, Sling Replacement, Strap Replacement Quality Service and Workmanship Fast Turnaround, Pickup and Delivery Service For an EASY FREE QUOTE, email photos of your furniture to: info@CFRpatio.com Call for a phone or in-home estimate www.FireplaceRemodelguy.com | www.FireplaceDoorGuy.com CA Lic #781152 Chimney Sweep SpecialCeramic Gas Logs Over 30 of experienceyears Not valid with other offers or prior purchases. Expires 09/30/22 Not valid with other offers or prior purchases. Expires 09/30/22 39
By Jody Robinson ing replacement to powder coat re finishing and commercial repair and restoration. Clients can choose from a large selection of metal finishes, fabrics and color schemes, including hundreds of colors and fabrics for slings, straps and cushions for a coor dinated, polished result.
BUSINESS SHOWCASE 40
Another client, AJ agrees with Libby's assessment and adds "I was so im pressed with your prompt and pro fessional service. I felt your pricing was very fair and actually surprising low. I highly recommend your store and staff. First class in every respect."
CFR Patio - Outdoor Furniture Restoration
Co-owners Collin (L) and Brian Lee
Owners Brian Lee and his son Collin and their team offer pick up and delivery so the process couldn't be more They'llconvenient.stripthe old, dull finish by sandblasting and pre-treating your set in preparation for the powder coating application (available in an array of colors and finishes including high/low gloss, metallic, textured or clear), which is then baked in an in dustrial oven to cure to a beautiful, long-lasting final finish. New straps or sling materials are then installed and voila! A brand-new look/feel for a fraction of the cost and hassle of re moving your old set and purchasing a new one. "What sets us apart from others in the industry is our attention to detail and a true passion for the industry," says Brian, a Dana Point resident. "If you're interested in an estimate, it couldn't be easier ... simply send photographs of your patio furniture via email or call us directly. Your furniture was intend ed to last for decades and so is our work. That's why we offer a three-year real warranty on all of our services." In Southern California, our backyards and patio are often viewed as an extension of our entertainment spaces - a place for hosting parties, lounging by the pool or in the case of one of our family's favorite pastimes, dining al fresco. Because so much time is spent outdoors, many folks I know in vest as much on their patio fur niture as they do in appointing their Theinteriors.problem is that over time the weather can be particularly hard on the metal and fabrics with constant exposure to the sun, salt air and in the case of homes closer to the ocean, even sand. With four generations of patio furniture repair and refinishing experience, CFR Patio specializes in restoring existing furniture and up dating colors/styles for a far more cost-effective alternative to purchas ing an entirely new set. CFR's services range from custom tailored outdoor cushions, sling fab ric replacement, and vinyl strapping replacement and vinyl lacing/weav (888) 669-1211 CFRPatio.com
"CFR Patio is an incredible company to work with from beginning to end," says Libby, a recent happy customer. "Each person I spoke with was ex tremely knowledgeable and helpful. Their service was fantastic. Pick-up and delivery was on time, and the furniture was very carefully handled. Our chairs, lounges and tables look like new, and I am sure they will last for many years to come. I highly rec ommend them."
YOUR HIDDEN GEM IN SOUTH ORANGE COUNTY tileandmarble.com949-489-8990 Morena Tile & Stone Your Local Resource for Tile and Stone in South OC 32951 CALLE PERFECTO SAN JUAN CAPISTRANO M-F:8:30–5:30PM / SAT:10–4PM LIC#1015123 5,000+ SQ. FT. TILE STORE FEATURING 75+ VENDORS & REMNANT YARD Who NationalSeptemberknewwasVelociraptorAwarenessMonth? THINSET + GROUT INSTALLATION AVAILABLE
(888) www.DrSlideDoor.com881-2007 Any make, model or year. • REPLACEMENTROLLER • TRACK HEADERANDREPAIR • NEW LOCKS AND HANDLES • ALUMINUM, VINYL & WOODEN DOORS Stubborn Sliding Door? Call Southern California's SLIDING DOOR REPAIR SERVICE! FREE Consultation. Whether your job requires a rebuild or replacement parts, our performance professionalism.and you will love FREE Installation • FREE In-Home Designs & Consultation • FREE Measuring 1044472#Lic.949.388.8344 • SouthCoastShutterAndShades.com up to BLINDS AND SHADES! $100 OFF Any Order of $1,000 or More! HUNTER DOUGLAS ALTA CENTURY BLINDS INC HORIZON FABRITECH •Cellular Shades •Roman Shades •Roller •MotorizationShades •Custom Shutters •Woven Woods •Wood Blinds •Faux Woods PROOF &APPROVAL SHEET Email Approvals/Changes Kim@TheLocalDishMagazine.comto: MAGAZINE This ad is the property of The Local Dish® Magazine. Reproduction, copying and/or distribution in any way is strictly prohibited without prior written consent. Please approve ad or provide changes/corrections within 48 hours of receipt. If no response is received within 48 hours, this ad will be deemed approved as is. Business Name: Date:Issue: Time: Ad Representative: MATTHEW VICELJA Ad Size: Full Page Full Bleed No Bleed Half FourQuarterPagePageColor,Gloss Paper Questions? Call Kim Cuffe-Lalla at 949.637.7432 or email Kim@TheLocalDishMagazine.com DISH 2/9/20March2020SCS&S 6:00pm HUNTER DOUGLAS ALTA CAROLE FABRICS FABRITECH 42
It's Not Epoxy – It's Better... It's SPARTAFLEX! Hate your old, tired, peeling or yellowed Epoxy floor? We can remove it and install a new SpartaFlex floor that you will love! Spartaflex Outperforms Epoxy in Commercial, Industrial & Restaurant Floor Applications Too! Dozens of colors IN-STOCK, hundreds of others available! (949)www.perkinscustomcoatings.com326-9988 Thousands of satisfied customers. See for yourself why Perkins installs more floors in Southern California than anyone else! Why Settle For Epoxy When You Can Have SPARTAFLEX? • No Hot Tire Pickup or Permanent Tire Stain Issues • No VOC's Or Strong Odor • Most Durable Finish 2–6 Times More Scratch and Stain Resistant Than Epoxy! • UV Stable — No Yellowing • Most Chemical Resistant • Wet or Dry Slip Resistant • Strongest Residential Warranty In The Industry • Installation In As Little As One Day EPOXY SPARTAFLEX Call today for a FREE estimate and receive $100 OFF! 5 Star Company 43
SOUTH COAST SHUTTER AND SHADES (949) SouthCoastShutterAndShades.com388-8344 • CUSTOM SHUTTERS • WOVEN WOODS • WOOD BLINDS • FAUX WOODS • CELLULAR SHADES • ROMAN SHADES • ROLLER SHADES • MOTORIZATION 44
Highly Anotherrecommended!"reviewer,Doug
A 5-Star Yelp rated company, South Coast Shutter and Shades boasts scores of glowing testimonials on line, including Debora R of Laguna Niguel who writes "Donna and Tom are amazing! Great products, great prices, great service.I've used them twice for two different businesses and I could not be happier. Donna makes suggestions based on what I tell her
Donna and Tom are absolute PROS and obviously take pride in their work … Their price was very competitive. Also, what they quote is what you pay - keep that in mind when talking to the "other guys" whose price seems to go up and up. All appointments in cluding install were FAST. The instal lation was flawless. I had a question later that evening about my motor ized shades and they called me back IMMEDIATELY. My impression is that I could call them 5 or 10 years from now and they would just as helpful."
Tom adds that "our pricing with un beatable discounts, sales support and the fact that we offer our customers an in-house design team at no addition al charge is the first step in setting us apart from our competition. I am proud to say that we have built a reputation in the business for having the highest quality, best beauty, fit and finish and value available. All of our products come with a lifetime warranty."
Specializing in custom shutters, blinds (mini, faux, wood, vertical), cellular shades, woven woods, plantation and security shutters and everything in between, Tom and Donna offer free in-home consultations for design as well as measuring, they always in clude free professional installation and prefer to bring all of the samples to each client's home to go over the assorted styles and many color op tions to suit each home's interior and its homeowner's unique lifestyle.
South ShutterCoastand Shades
my needs are and she has been spot on with her recommendations. In stallations by Tom are quick and easy.
"We listen to you and then incor porate your ideas with ours to de sign your custom shutters, blinds or shades," says Tom. "Our portfolios and samples are very extensive, so you will be able to envision how your windows are going to look when complete."
Operating honestly and with integrity has served as the foundation for the continued success of the Laguna Niguel-based South Coast Shutter and Shades for over 32 years. Owners Tom and Donna Schuster launched their own company after realizing that "on our own we would be able to offer quali ty products in an honest environment to our customers, as well as servicing the products we sell."
Tom and Donna, credit their success to date to the quality of customer service they and their team give their custom ers, which in turn creates a wonderful repeat and referral business. "Although there may be providers of similar prod ucts, there is no one that can match our superior customer service – from showing up on time, making precise measurements and flawless installa tions - and with a professional 'can do' attitude," says Donna.
W. of Mission Viejo posted that "From the first call, I knew I was dealing with a reputa ble, experienced, HONEST company.
" Connecting Your Lifestyle and Technology Specializing in home technology, ReelTime provides a complete range of custom services for audio/video, hifi, home automation, theater systems, media rooms, lighting & shades, custom cabinetry, surveillance, and outdoor living. We offer expert sales, service, design, and installation in both new construction & existing residences. Our design team integrates the best components into an easy-to-use system that you will fall in love with. SMART HomeAudio/Video/HiFiTechnologyAutomationOutdoorLivingCall Us at 949.240.0555 to schedule your FREE Connected Home Consultation! 26381 Via De Anza San Juan reeltimeav.comCapistrano Open 10AM to 6PM • Closed Sunday ReelTime has the best install team out there. They know their products and do amazing work. -Joanne Dever " ReelTime 45
944 Calle Amanecer Ste. B, San Clemente, 92673 Slab Leak Detection Gas Leak Detection & Repair Hydro Jetting Sewer Lining Tankless Water Heaters No Extra Charge for WeekendsNights,orHolidays! www.greenwallplumbing.com 20452 Laguna Canyon Road Laguna Beach (949) 494-5107 www.lagunakoi.com Is it time for a cleaning?DEEP CheckLAGUNAKOIPONDSOut Our Water Gardens: Bog Plants, Water Lillies 46
47
Costa Mesa Premiere Engagement at Segerstrom Center for the Arts Segerstrom Hall | November 9 – 27 ENDING THE CYCLE OF HOMELESSNESS BE A GENERATIONAL DISRUPTOR OF HOMELESSNESS: #ForTheKids • Youth experiencing homelessness have 24/7 access to a trauma-informed case manager • Case managers work full-time directly on school campuses to provide wrap-aroundcustomized,support • PHA provides mentorship, career guidance, basic needs, tutoring, financial aid, enrichment, resources and HOPE INVOLVEDGETTODAY! Follow Us on Social Media @project.hope.alliance | ProjectHopeAlliance.org 48
Producers
Carmen Pavlovic, Bill Damaschke and Gerry Ryan are pleased to announce the Costa Mesa pre miere of the Tony Award-winning Best Musical Moulin Rouge! The Musical at Segerstrom Center for the Arts for a limited three-week engagement. Enter a world of splendor and romance, of eye-popping excess, of glitz, grandeur and glory! A world where Bohe mians and aristocrats rub elbows and revel in electrifying enchantment. Pop the champagne and prepare for the spectacular … Welcome to Moulin Rouge! The Musical Baz Luhrmann's iconic film comes to life onstage, remixed in a new musical mash-up extravaganza. Moulin Rouge! The Musical is a theatrical celebration of Truth, Beauty, Freedom, and - above all - Love. Moulin Rouge! The Musi calis more than a musical; it is a state of mind. Tickets are available online at SCFTA.org, at the Box Office at 600 Town Center Drive in Costa Mesa, or by calling (714) 556-2787.
The Tony Award-Winning Best Musical Based on the 20th Century Fox Motion Picture by Baz Luhrmann
Each of the resort's 310 beautifully appointed suites, studios and hotel rooms reflect the upscale coastal lifestyle that is synonymous with Southern California - each with its own balcony or patio with breathtaking views of Mission Bay, the Pacific Beach neighborhood and coastline or the property's gorgeous tropical gardens.
Each of the resort's 310 beautifully appointed suites, studios and hotel rooms reflect the upscale
A tropical hideaway in San Diego's Pacific Beach community, the I love fall. Specifically, the idea of fall you get from the movies. Cozy blankets, cowl neck sweaters, jack o' lanterns glowing on a porch in twilight. But I also dearly love fall in Southern California, which happens to genuinely feel like summer in most other places. Sure, the sun strikes at a slightly lower angle, and evenings cool off quick. But if you're looking for the perfect time of year to hit the beach in San Diego, it's when everyone's mind turns to pumpkin spice and back-to-school.
BY JODY ROBINSON
Island Time, All the Time 50
Polynesian-themed resort offers casual elegance in an ambiance defined by swaying palm trees, lush vegetation, tiki torches, koi ponds, waterfalls, and a bevy of exotic birds that like to strike up conversations with guests.
Don't get me wrong, San Diego doesn't miss year-round. Great weather is tops the list of requirements for the laid-back surf and sun mecca of the Golden State. But where else can you get a gorgeous swell steps from a newly renovated bayfront room or suite after the summer crowds head back home? With the sparkling shores of Mission Bay as its backyard and situated across the street from the Pacific Ocean, the Catamaran Resort Hotel is unrivaled in both location and amenity.
Catamaran Resort Hotel 3999 Mission Boulevard San Diego (858) CatamaranResortHotel.com488-1081
An open-air, casually elegant bayside eatery, the resort's signature Oceana Coastal Kitchen dishes up equal parts inventive, seafoodcentric California cuisine and sweeping waterfront views. Guests can opt to dine indoors or select a table on the terrace, but either way you'll be hard pressed to think of a more perfect pairing: inventive, delicious culinary creations against such a beautiful backdrop. The menu highlights the purity and flavor of California local produce and a commitment to sustainable ingredients in both its culinary offerings and the regional wines and brews to enhance your meal. While the menu focuses on ocean-inspired fare (which is great for me as the "seafoodie" in our family), there are plenty of choices for my meat-andpotatoes husband as well. A cold bar with sushi options, small bites and main dishes including the freshest seafood from the coast of Baja and the Pacific are right up my alley - the only downside was in having to decide between the shrimp ceviche or the hamachi crudo appetizers. In the end, my husband reminded me that we were on vacation and as such, I could indulge in both. The ceviche with jalapenolime marinade was marvelous with just the right amount of tang, chock full of flavor while the crudo is my new favorite starter ever made with fresh sliced hamachi, white miso, micro-cilantro and jalapeno. The perfectly prepared Harris Ranch ribeye arrived accompanied by chimichurri, blistered tomato, green beans and yucca fries and the crisped skin ocean trout with herbed butter and grilled asparagus was a delicious dish I haven't seen on many menus.
Destination dining
coastal lifestyle that is synonymous with Southern California - each with its own balcony or patio with breathtaking views of Mission Bay, the Pacific Beach neighborhood and coastline or the property's gorgeous tropical gardens.
Outdoor endeavors Since Action Sport Rentals (actionsportrentals.com) has two on-site locations at the Catamaran with one right at the water's edge, it couldn't be easier to get outside and explore scenic Mission Bay by bike, boat or board. They offer powerboat and sailboat rentals, of. The kids each wanted to navigate the calm waters of Mission Bay without assistance, so they climbed into single kayaks while I coerced my husband into a tandem so I could have an easier time of it with the option to paddle ... or not ... as we leisurely tooled around the bay. Other family-friendly activities? Book a private bonfire on property and enjoy some post-surf s'mores, or take a sunset cruise on the Bahia Belle. Featuring San Diego's only beachfront spa alongside a pool, hot tub, and Catamaran's unique Bird Encounter, there is enough entertainment on site to fire you up, simmer down, and everything in between. Plenty of reasons to love fall in California even more.
standup paddleboards, surf and body boards, bike and surrey rentals and kayaks - both single and tandem - that our family took full advantage 51
In San Diego County, cities like Car diff-by-the-Sea and Carlsbad ab solutely shine. The days are barely shorter than high summer, but all of the tourists are back at school or work, far from the verdant links, rug ged trails, and luxurious accommoda tions of the Park Hyatt Aviara.
5-STAR COASTALLUXURYESCAPE
The luxury coastal-chic accommoda tions here feature private balconies, stylish artwork, deep marble baths, teak furnishing, uber-comfortable beds and fabulous courtyard, lagoon, golf course or pool views. 52
I'm not going to lie. I just tried mez cal for the first time this year. It re minded me of bonfires on camping trips with family friends. The second sip was akin to the Santa Ana winds that blow through around Halloween each year: mysterious, moody. I've al ways had a fondness for fall in South ern California - it can certainly be hot and blustery for a few days, but it's also the best beach weather we get all year.
Park Hyatt Aviara
Fresh from a $50 million resort-wide transformation, guests are transport ed from the moment they step into the gorgeous Mediterranean-style lobby with its open-air design. A oneof-a-kind sculpted chandelier floating down from the ceiling showcases the migration of birds taking refuge in the neighboring Batiquitos Lagoon. A coastal wetland between the glit tering Pacific Coast and the Park Hyatt, Batiquitos offers tremendous bird-watching opportunities if you just can't figure out what to do amidst the multitude of offerings on site.
An Unforgettable
By Jody Robinson
Tucked away on 200 lush, private acres in Carlsbad, this AAA Five-Di amond and Forbes Five-Star luxury resort is ideally located within easy reach of all of San Diego's offerings, but feels like a private, secluded re treat. While there are abundant at tractions off site, there are so many world-class opportunities for recre ation and relaxation on property that our family saw no reason to leave on recent weekend stay-cation.
Park Hyatt Aviara 7100 Aviara Resort Drive Carlsbad (760) ParkHyattAviara.com448-1234
Chef de Cuisine Chris Carriker craft ed a series of culinary creations, each paired with the perfect wine accompaniment per our server Udi's
Chef's Corner Ponto Lago 53
With regard to the latter, our kids couldn't wait to spend the afternoon upon arrival at the Splash Pool Deck with its brand-new two-story water slide (for swimmers 4-feet tall and above), zero-grade entry and splash pad. My husband and I were equally excited to watch them frolic, while sipping a craft cocktail happily en sconced in one of the spacious pri vate cabanas. From our vantage point on the Ocean View Pool Deck, we reviewed our op tions. Indulge in a massage or body treatment in the lavish 15,000-squarefoot Aviara Spa? Hit the links at the only Arnold Palmer signature de signed golf course in coastal Califor nia? Try our hand at one of six lit ten nis courts (including two Har-Tru clay courts) set against a backdrop of lush botanicals and greenery? A given was to embark on a locally inspired culinary adventure (or two). Happy hour at Pacific Point Restau rant is defined by craft cocktails, sushi and spectacular sunsets. For a fine dining experience in the newest of Park Aviara's signature res taurants, Ponto Lago serves up local ly sourced coastal cuisine in a refined modern setting. An added attraction for a behind-the-scenes glimpse of where the magic happens? A show kitchen where you can watch the res taurant team in action bringing Chef's creations to center stage. I fancy myself a fledgling foodie so I was particularly thrilled to learn of the Chef's Corner - a multi-sensory culinary offering where our epicurean journey began with a phone call from Chef. He asked about our dining de sires and flavor preferences before crafting a personalized menu that proved to be unbelievably decadent and delicious. He asked about our dining desires and flavor preferences before crafting a personalized menu that proved to be unbelievably deca dent and delicious.
suggestion. Local albacore was en hanced with farm fresh melons, wa termelon aguachile and speck ham while the octopus taco with saffron potato crema pickled red onions (for me) and the pork belly taco paired with chiccarones, salsa macha and serrano crema (for Tim) were equally flavorful options. Other courses in corporated perfectly grilled ribeye with mole negro and charred onions, wood-fired salmon and roasted duck. By itself, Ponto Lago is an incredibly refined setting for any of their Bajainspired dishes, or craft cocktails. But a tequila or mezcal pairing is sure to set things into a different or bit alongside Chef's Corner. Explore over 50 different tequila and mezcal selections - indulge in a sweet. floralinspired agave from the Highlands of Jalisco or savor in the spicy, earthy and herbaceous flavors produced in the Lowlands. You might not find the flavors of a bonfire, sharp and smoky, but you'll certainly have a taste for fall in San Diego for years to come.
Mission Viejo 24741 Chrisanta Drive (949) 458-1776 EXTHETRAORDINARYHAPPENS WHEN YOU EMBRACE SOCIAL AND EMOTIONAL DEVELOPMENT JOIN US FOR AN OPEN HOUSE Saturday, October 22 - Sessions begin at 10 a.m. Find a campus near you & Pre-register online at StratfordSchools.com Preschool State License: 304371162. Copyright © 2022 Stratford Schools, Inc.Our other Southern California campuses Altadena | West Los Angeles iting Commission W STERN AS OCIATON O CHOOLS A COLLEGE EnrollingNowPreschoolTHROUGHGrade8 Meet our teachers and explore Stratford's advanced, intentionally designed STEAM-based curriculum and see firsthand how we foster creative thinking, innovation, and collaboration. 54
Curriculum-based Learning Academic & Enrichment Electives P.E. Electives Swim Study Hall Lunch/Social Hour Community Friendships Experienced Y Teachers Instructional Space Rentals Homeschool Electives & Support @ the YMCA Electives Now Open for Enrollment! SCANMORE!LEARNTO ymcaoc.org | 714-508-7610 | homeschool@ymcaoc.org
vibrant Campus Ministry program where students are encouraged to participate in Christian service, class retreats, Masses, and spiritual leadership while growing a deeper connection to their faith. Afterschool programs such as the awardwinning HarmonKnights show choir, the school play, and a variety of sports teams also offer opportunities for students to continue to explore and grow. St. Anne School looks forward to cele brating its 30th school year filled with op portunities for students to explore their gifts, discover their passions, and envi sion their future. To schedule a private tour or learn more about St. Anne School, please contact the Office of Admissions at 949.371.9932.
Celebrating 30 Years of Educating Knights for Tomorrow
St. Anne School is an independent Ro man Catholic school celebrating 30 years of providing a supportive learning envi ronment where each child is inspired to pursue their highest level of academic achievement, spiritual formation, and character development. The collabora tive community of inspirational teachers, dedicated administrators, and committed parents ensures students are empowered to explore their God-given gifts, discover their passions, and envision their future as a positive influence on the world.
3 2 4 5 1 B e a r B r a n d R o a d , L a g u n a N i g u e l , C A 9 2 6 7 7 | P h o n e : 9 4 9 3 7 1 9 9 3 A2 n I n d e p e n d e n t C a t h o l i c S c h o o l i n L a g u n a N i g u e l St. Anne School w w w . s t a n n e . o r g | @ s t a n n e k n i g h t s P R E S C H O O L G R A D E 8 | W W W . S T A N N E . O R G / A P P L Y A C C E P T I N G A P P L I C A T I O N S I N S O M E G R A D E L E V E L S 56
W
hen you walk onto St. Anne School's campus in Laguna Ni guel, you will likely hear stu dents practicing musical instruments, laughing on the playground, or singing at weekly Mass. You might witness Grade 8 students designing a website on their MacBooks, second graders dressed in period costumes as they explore their ancestry on Ellis Island Day, preschool students engrossed in hands-on learning at their outdoor classroom, or a bus filled with Grade 5 students ready to take off on a field study's trip to Astro Camp.
The devoted teachers at St. Anne School are trained in differentiated instruction, using strategies that stimulate deeper thinking and discussion with students. St. Anne School continues to develop much more than a student's academic skills. With a strong Student Support Services department, all St. Anne students benefit from a team focused on physical, person al, and mental well-being. This 11-person department also encourages character development and offers academic sup port for students with mild to moderate learning Studentsdifferences.aregiven the freedom to ex plore and discover their passions and gifts through various elective classes such as orchestra, studio art, digital media pro duction, and creative writing. A St. Anne student might also discover they are pas sionate about spirituality and service to others. Guided by the teachings of the Catholic Church, St. Anne School offers a ST. ANNE SCHOOL 32451 Bear Brand Road Laguna Niguel, CA 92677 www.st-anne.org | @stanneknights
ST. ANNE SCHOOL
Early learners – Preschool and Pre-Kin dergarten students – love working with their hands! You can hear the exciting sounds and playful investigations in the classrooms during a science unit on-ramps and pathways. What might seem like simple play is actually quite complex, as children tackle big ideas around energy, force, and motion. Af ter exploring the relationship between materials, the learning culminates in a design challenge: build a system that a small marble can move through. Our early engineers eagerly build, test, and try again until they achieve suc cess together. In addition to feeling a sense of accomplishment, the children
begin to understand how mistakes are opportunities to learn…a lesson for a lifetime!
STARTING CONCEPTSENGINEERINGEARLY
ENGINEERING = PROBLEM SOLVING After understanding the science be hind energy transfers through handson activities, Elementary students design a device that transforms ener gy to solve a problem. For example, what sort of device can be developed that can heat food in case of a power outage, or what device can be helpful for a person with auditory challenges to know when there is someone at the door, and the doorbell cannot be heard? Students follow the iterative design process and collaboratively engineer a solution to a problem they might encounter in everyday life.
In addition to being integrated into the science curriculum, engineering is also offered as a choice elective in grades seventh to eighth at Stratford Middle School. Students who take Engineering, design a sustainable fu turistic city using engineering design principles and participate in the Fu tureCity Competition every year. Our students have consistently demon strated innovative thinking in creat ing physical models of the city using mainly recycled materials. Stratford teams have placed in the top five po sitions in the past several years. This year's FutureCity theme was to build a waste-free city based on the princi ples of a circular economy. Stratford students secured the first position in the regional competition and moved on to the national level. Students worked hard to create a future city that produces zero waste, can ac commodate any age or ethnicity, and can ensure the comfort, safety, and convenience of its residents. A sum mary of the numerous components that make their city unique include the water filtration system, which fil ters water to be reused, the stacked agriculture farms that mimic natural environments and minimize space use, solar panels, wind turbines, and other examples of renewable energy.
E is for Engineering! How Stratford's Engineering Curriculum Takes Students to the Next Level in STEM/STEAM Education 58
Engineering, the all-important "E" in STEM and STEAM educa tion – in this new age of technol ogy, a robust engineering curriculum is more essential than ever. At Strat ford School, our engineering curricu lum is designed to prepare students to meet the unique challenges of the future armed with a solid engineering foundation from which they can build upon, whether they choose to con tinue their studies in any of the many engineering specialties that exist to day or use those critical engineering principles to improve systems and solve problems in any field they de cide to go into. Engineers develop new technologies or improve existing ones to increase their benefits, decrease known risks, and meet societal demands. They ask questions, define problems, plan, investigate, construct explanations, and design solutions. Children are naturally curious: they are eager to learn the "how and why" of ev erything: from "why does a beaver build a dam" to "how does a wind mill work?" We encourage our curi ous and budding engineers of the future to understand the answers to these questions through hands-on engineering projects embedded in our Preschool to High School science and engineering curriculum. Critical thinking, innovation, collaboration, and communication skills are intri cately woven into the topics that stu dents learn in their Next Generation Science Standards (NGSS) aligned science curriculum.
DESIGNING SOLUTIONS FOR THE FUTURE IN MIDDLE SCHOOL
" Scientists study the world as it is; engineers create the world that has never been."
NEXT LEVEL ENGINEERING IN HIGH SCHOOL
Along with designing cities using the engineering design process, students are also exposed to other facets of en gineering like bioengineering and structural engineering in the elective. In bioengineering, students design innova tive human shelters inspired and informed by animal struc tures. After researching the natural attributes of different animal homes and brainstorming ideas, students build small prototypes of the shelters.
To understand the different aspects of civil and mechanical engineering, students work on Tech challenges hosted by the Tech Interactive Museum. The challenges often involve designing and building solutions that have practical appli cations in real-life. One of the students' projects is "Ultimate Upcycle," where they have to repurpose used cardboards to construct a useful life-size device of their choice.
– Theodore von Karman, Hungarian-American mathematician, aerospace engineer, and physicist
MUSICAL CONSERVATORYTHEATERCLASSESYEAR-ROUNDCAMPSBIRTHDAYPARTIESCOMPETITIVETEAMS 27101 Aliso Creek Road, Unit 136, Aliso Viejo (949) 305-9758 | TheCenterStageStudio.com  @TheCenterStageStudio @TheBeatDanceProgram CALLAUDITIONS2022/23TEAMFORINFO Coming September!in BEAUTY BEASTAND THE 59
Continuing to build on skills developed in Preschool, El ementary, and Middle School, Stratford Preparatory High School, opening this fall, has course offerings that will take our students to the next level and engage with the science and engineering of Cleantech and Biotech, directly from within the physics and biology courses. Our intentional focus on Cleantech instills in students a positive impetus and outlook toward managing energy consumption, limiting environmental degradation, and re storing balance in the earth's various cycles and systems. In Cleantech, students will be involved in theory, research, and laboratory work related to Photovoltaics, Wind, Hydro, and Tidal-wave energy generation. Students will design, build, and test scaled models of such renewable-resource-based power generation systems and conduct feasibility studies of large-scale deployment and adoption of such technologies. The focus on Biotech is intended to give students the op portunity to engage early with cutting-edge Life Science applications, their manipulative techniques, and their powerful possibilities. As well, provide a thorough exam ination of its capacity to alter, enhance and transform cel lular and molecular-level functioning, and understand its implications for the future of earth's biological systems, including human 'evolution.'
At Stratford, in addition to developing the skills of creativ ity, curiosity, and perseverance through the engineering design process, our students learn a growth mindset and treat each challenge as an opportunity for growth and suc cess in the future years!
/ YOUTH AND ADULT HOCKEY / FIGURE SKATING / PUBLIC SKATING / BROOMBALL / BIRTHDAY PARTIES / PRIVATE EVENTS Aliso Viejo Ice Palace The "Coolest" Place in Orange County HOCKEY AND FIGURE SKATING LESSONS FOR ALL AGES + SKILL LEVELS 9 Journey | Aliso Viejo 949.643.9648 AVIcePalace.com PUBLIC SKATING FOR DATE NIGHT OR AN EVENING OF FAMILY FUN! CLUB FEATURES World renowned Olympic coaches with proven records of success State-of-the-art facilities Programs for all ages and skill levels, competitive and recreational Group classes and private lessons Birthday parties and corporate events 26062 Merit Circle, Suite 103 Laguna info@lagunafencing.comHills Come in for a FREE introductory class! BENEFITS OF FENCING Fencing is a NCAA sport. Our fencers are constantly recruited by the Ivy League schools and the top colleges in the country. Fencers are at least 10 x more likely to play in college than all mainstream sports Fencing develops confidence, quick thinking and decision making while being physically challenging Cool factor. On a scale of cool, fencing tops most sports 949.215.4112 WE FORGE CHAMPIONS BY TEACHING KIDS TO WORK HARD WHILE HAVING FUN! clubmemberProudof lagunafencing.com 60
LET'S GET MESSY! Explore Art in an Environment FULL OF FUN! 34255 PCH, Suite 113 Dana Point (949) 545-7091 kidcreate.com/dana-point MOMMY'SWEEKWORKSHOPSLYCLASSESMOMMY&METIMEOFFHOLIDAYEVENTS AGES 18 MONTHS - 12 YEARS school mealsfree all kids F R E E B r e a k f a s t & L u n c h f o r A L L C U S D S t u d e n t s ! 2 0 2 2 2 0 2 3 S c h o o l Y e a r all YEAR V i s i t B i t . l y / w e f e e d k i d s f o r m o r e i n f o 61
On a recent visit to the King's Fish House location in Laguna Hills, my hus band and I had our work cut out for us in maneuvering the menu to whittle down options. Oysters or chilled shell fish from the raw bar? Hand-cut or signature sushi? Soups (New England clam chowder or spicy seafood), salads (seafood cobb, seared bluefin or wild salmon) or sandwiches? Fresh from the grill entrees like Wild Ecuadorian Mahi Mahi, Wild Alaskan Halibut or Wild Eastern Sea Scallops or a Fish House Favorite like the Sauteed N'awlins Bar becue Shrimp?
For starters, we went with the grilled jumbo artichoke with basil vinaigrette and pesto mayo. The perfect light starter from which to launch our own culinary expedition. I love, love sushi and sashimi so I opted for the sashimi platter. Full disclosure: I'm half Japanese and an unabashed sushi snob - the fish has to be fresh, flavorful and served cold. King's Fish House nailed it with the sliced tuna and Atlantic salmon. Then for the main course, I went with the seasonal Cali fornia King Salmon special - perfectly grilled and delicious. Other popu lar preparations include Pan Seared served over grano, asparagus and oys ter mushrooms in a garlic cream or the Cedar Plank, dry rubbed with a creole BBQ spice and served with summer grains and northwest vegetables. For his part, my husband was happy as a clam (pun intended) with his cookedto-his-liking Harris Ranch filet mignon accompanied by grilled asparagus and garlic mashedKing'spotatoes.FishHouse 24001 Avenida De La Carlota Laguna Hills (949) kingsfishhouse.com586-1515
Like many an engaging tale, the King's Fish House story started with a road trip. Its founders traveled the highways and byways searching for the ultimate seafood experience. 62
By Jody Robinson T
Those experiences are what now serves as the inspiration for the acclaimed King's Fish House concept at its own restaurants whereby these ideas are brought together into one single, spec tacular place, filled with camaraderie and celebration ... and of course, the freshest, most flavorful seafood.
Seafood reigns supreme at each King's location with custom daily menus where culinary specials are vast and cover all depths, coasts and oceans around the globe.
King's Fish House
Throughout the year, King's Seafood Distribution – which services the en tire King's Seafood restaurant portfolio daily – works directly with established, local fisheries and fishermen to source each of their ever-changing seasonal and year-round seafood offerings. This month, guests can mentally migrate to Crisfield Maryland for delicate Softshell Crab, and to Morro Bay for individually caught, California King Salmon.
hey pulled up seats, put on bibs and soaked up the ocean's offer ings at establishments from coast to coast: The no-name dishes with un forgettable flavor, the fresh-caught oys ters and clams piled high, the hand-let tered specials on ancient chalkboards and the savory simmer of every combi nation of spices imaginable. They found that the simple and genuine pleasure of preparing and sharing sea food brought out the best in everyone - often feeling as though they'd been welcomed into somebody's home.
"The House that Seafood Built"
1 UNIVERSITY DR, ALISO VIEJO, CA �2�5� SEASON EVENTS Vit�l Sound�: Th� Int�r��ction of Art �nd Mu�ic - C�n Mu�ic M�k� You W�ll? Frid�y, Octob�r 21 Storm L�r�� Thur�d�y, D�c�mb�r 8 P�rn���u� Op�r� - C�rm�n & L� Tr�vi�t� S�turd�y, April 22 SUNDAYS@SOKA P�cific Symphony with G�or�� Li Sund�y, Octob�r � P�cific Symphony with Shunt� Morimoto Sund�y, J�nu�ry 22 P�cific Symphony with Dr�w P�t�r��n Sund�y, April 23 GREAT PIANISTS St�ph�n Kov�c�vich Sund�y, Octob�r 23 V�dym Kholod�nko Sund�y, Octob�r 30 S�on�-Jin Cho Frid�y, D�c�mb�r � Joyc� Y�n� Sund�y, Octob�r 2 J��n-Yv�� Thib�ud�t Sund�y, ��rch 1� PSOC SERIES Vi�nn� �oy� Choir Sund�y, �ov�mb�r 20 S�on�-Jin Cho Frid�y, D�c�mb�r � Kodo Drumm�r� Thur�d�y, F�bru�ry 2 J��n-Yv�� Thib�ud�t Sund�y, April 2 CHAMBER MUSIC Hub N�w Mu�ic with Kojiro Um�z�ki Sund�y, �ov�mb�r � Vi�no Strin� Qu�rt�t Sund�y, �ov�mb�r 13 JAZZ & BLUES Elvin �i�hop & Ch�rli� Mu���lwhit� S�turd�y, Octob�r 1 �ook�r T. Jon�� S�turd�y, Octob�r 15 Di�n� Schuur Sund�y, F�bru�ry 2� M�ri� Schn�id�r Orch��tr� pr���nt� D�t� Lord� S�turd�y, ��rch 4 K�nny ��rron S�turd�y, April 15 WORLD Ozom�tli Sund�y, S�pt�mb�r 25 Rocky D�wuni S�turd�y, Octob�r 2� C�ltic Chri�tm�� with Tit�nic pip�r Eric Ri�l�r Sund�y, D�c�mb�r 11 LEGENDS Judy Collin� Frid�y, Octob�r 14 K�rl� �ono� & D�vid Lindl�y S�turd�y, Octob�r 22 P�ul Willi�m� S�turd�y, ��rch 18 CHILDREN'S SERIES �ob ��k�r M�rion�tt�� Sund�y, J�nu�ry 2� Kiddl� K�roo Sund�y, F�bru�ry 1� Th� Lucky ��nd Sund�y, April 1� 2022/2023SEASON LISTEN. FEEL. TRANSFORM. SOKA.EDU/PAC | �4�.480.4278 TICKETS ON SALE NOW SOKA PERFORMING ARTS CENTER
Thousand HelmetsIn Store Now! Rose Gold THE MOST AFFORDABLE LOCALLY DESIGNED E-BIKE Plus LOCAL SERVICE AND WARRANTY Glossy Black Blue DOHENYTideEX FAT TIRE CRUISER $1,399 LavenderDohenySunriseECOAqua Blue #1 FOLD N GO ELECTRIC BIKE IN DANA POINT $699 - $1,999 These Bikes are COMEWITHRIDEUS SELLING FAST! 500W SYSTEMTEKTRORANGE40205-PEDALTIRESREFLECTIVE40LIGHTWEIGHTUPGRADEE-BIKEINCLUDEDATLBSSAFETYASSISTMPHTOPSPEEDMILESAVERAGEBRAKE 34163 Pacific Coast Hwy. #100 Dana www.dohenybike.comPoint (949) 427-3305 • INTEGRATED HORN W/LED HEADLAMP • ENHANCED FOLDING SYSTEM • REAR TURN SIGNALS • COLOR LCD DISPLAY • HYDRAULIC BRAKES NEW UPGRADES SAME GREAT PRICE! SCAN TO LEARN MORE DOHENY ECO SPECSSeptember SALE !!! Doheny $699ECO (must present ad) COMMUNITYPUBLICATIONS LLC P.O. Box 73188 San Clemente, CA 92673 PRSRT U.S.ECRWSSSTDPostage PAID Santa Ana, CA Permit #4833 Postal******************ECRWSSEDDM*****Customer