29 minute read
PLANNING A YOUTH MISSION TRIP
from Planning a Youth Mission Trip
by Youth Unlimited
Youth Unlimited 1333 Alger St. SE Grand Rapids, MI 49507 616-241-5616
SERVE
Preparing for a youth mission trip can come with a host of emotions, questions and anxieties. "Am I fit to go on a mission trip?" or "How much time and/or money will this cost me?" As a leader, you can attest to the ongoing need of mission work.
Whether you have a group of students who may or may not be ready to serve locally or oversees, you understand the opportunity is relevant.
How do you best prepare for such a venture? A student may be going on a trip for his or her first time or he/she could already have experience and want to further develop their interest in it. Is there a blueprint or resource that can serve as a template, aiding all of these considerations?
Youth Unlimited understands the impact mission trips have had on youth groups over the years. We've compiled a step-by-step process to make your trip planning simple and easy. As you aim to share God's Word and witness to others, we desire to come alongside you and ease your mind. This eBook serves as a tool, covering all of your essential building blocks during the pre-trip stage of your missional pursuit.
From the various types of trips and their impacts to the investment and funding requirements, we hope this invites joy and expectancy for your next trip. Planning can be stressful and annoying if you aren't focusing your time and energy on the right details. We believe that this information will help you overcome the initial discomfort for your team and your kids.
TABLE OF CONTENTS
CHAPTER 1
9 Benefits of Youth Mission Trips
CHAPTER 2
5 Most Impactful Youth Mission Trips
CHAPTER 3
7 Things to Do When Planning a Mission Trip for Teens
CHAPTER 4
5 Events to Raise More Money for Your Next Youth Mission Trip
CHAPTER 5
7 Ways to Empower & Encourage Youth Before a Youth Mission Trip
CHAPTER 6
5 Ways to Pray for Your Upcoming Mission Trip
CHAPTER 7
5 Reflection Questions to Ask After Your Mission Trip
Appendix 1
110 Youth Mission Trip Fundraising Ideas
Chapter 1
9 BENEFITS OF YOUTH MISSION TRIPS 
Through our 100 years of ministry, we have learned a lot including the fact that our youth mission trips are a powerful way to remain active in church and grow in your faith.
Through a faith-forming, short-term mission trip experience, you will serve God and learn about what it means to get involved in the community and be a good neighbor. The participants, community and the churches involved all benefit in ways that will continue to guide and shape their lives years later.
Here are nine benefits to expect after taking part in a short-term mission trip:
1. God will change you.
You're not going to change the world in the short time you spend on your mission trip. There's so much going on around you that it's challenging to make a significant impact in a week. You are there not for adventure, but for obedience. You are going because you know that God has commanded all of us to serve the world and love our neighbors. That is the main point of this trip. Soak it up and pray God will change your heart in extraordinary ways.
2. You build relationships with people.
Finishing a project is only a small part of a successful youth mission trip. The rest is all about building deep and meaningful relationships with the people around you. The people you cross paths with deserve to be treated with care and respect no matter their circumstances, no matter their level of education, no matter the color of their skin, no matter their language and no matter their needs. Be willing to ask questions. Go simply to learn and communicate. Come back with stories and the names of all the new people you've met, not just a photo album of nameless people and mission trip selfies.
3. You are taught faith in ways you don't expect.
Sometimes God uses a short-term mission trip to reveal your purpose and God-given strengths. Sometimes on mission trips, people discover they want to start nonprofit organizations, get degrees in social work or serve as a full-time missionary. The experience is a time and place to allow God to work in and through your life. Use the trip as an anchor in your faith, and it will propel you forward, deepening your relationship with God.
4. Your compassion grows.
Pain, suffering and poverty are not just things you learn about in the classroom or read about in the news. Behind these things are real people with names and families. Learning compassion through service on your teen mission trip can be a powerful form of knowledge.
5. Your comfort zone will be challenged.
Many of us get stuck in the sameness of our spiritual lives. It can be useful to step out of your comfort zone and allow God to stretch you. You'll experience physical, mental and spiritual change during your week as you learn about the new place and build relationships with other Christ-followers.
6. You practice patience and flexibility.
Rarely on a mission trip does everything go as planned. Be ready to forgo things you enjoy in your day-to-day life to serve others. Requests you may think are simple may end up taking a lot of work. Be patient and trust in God, even when things don't happen in the way you're used to.
7. You become more globally aware and better understand the world.
Expect to encounter the world in a way you never have before and may never again. Despite language or cultural differences, all humans are fundamentally the same. We all have a need to be known, cared for and to have lives steeped in meaning and purpose. A short-term mission trip can open your eyes to the reality of life andmake you turn to God in humility.
8. You commit to servanthood.
It's easy to believe youth mission trips are about you and what you will gain. This list focuses on many of those very benefits. But these benefits should be the byproduct and not the main focus. Use the trip as a time to take your eyes off of yourself and look for the needs of others. How does God want you to help other people meet their needs? Continue your commitment to servanthood by serving in your church and community at home.
9. The benefits don't end when the trip is over.
After the experience is over and you're brimming with passion and stories, it doesn't have to end. Continue to focus on seeking justice in your own neighborhood. Keep trying new things. You don't have to fly on an airplane to serve others. Take what you learn and find a way to apply it in your day-to-day life.
If you're considering a mission trip, remember they can create dramatic shifts in how you view the world. After all, God uses short-term mission trips to make a long-term impact on the lives of those who serve.
Chapter 2
5 MOST IMPACTFUL YOUTH MISSION TRIPS 
Many youth pastors and leaders have had a number of mission trip experiences either as a student or as a leader, so who better to ask about which ones have been the most impactful?
1. Mission Work in a "Big City"
Cities across the country are often laden with individuals and families who struggle to make ends meet – many who don't even have a home. Taking part in a mission trip in a large city can be a real eye-opener and a great opportunity for spiritual growth.
There are tons of opportunities to be part of teen mission trips to cities, such as SERVE with Youth Unlimited or Revolution's Big City.
Student Ministries Director, Aaron Damjanovich from Eagle Brook Church, says the youth from his church have been deeply impacted by the work they have done in cities over the last few years.
"Every summer for the past five years, we've taken around 200 high school students on a mission trip called, "Big City." We work closely with Rich Gibbs from Cutting Edge Ministries to locate a city and work with the local churches to find how we can best serve them – whether that be VBS or work projects. Every day each group of about 20 students gets sent out to a different site to work, and in the evenings we gather as a large group for worship and a message. This past summer we served in St. Louis. Like every trip, students grow very close in relationships with each other and we see a significant impact, spiritual growth and life change."
Student Pastor, Ty Hogue from Overisel Reformed Church, said he is always driven back to ministry work in Chicago because the opportunities in a big city are endless.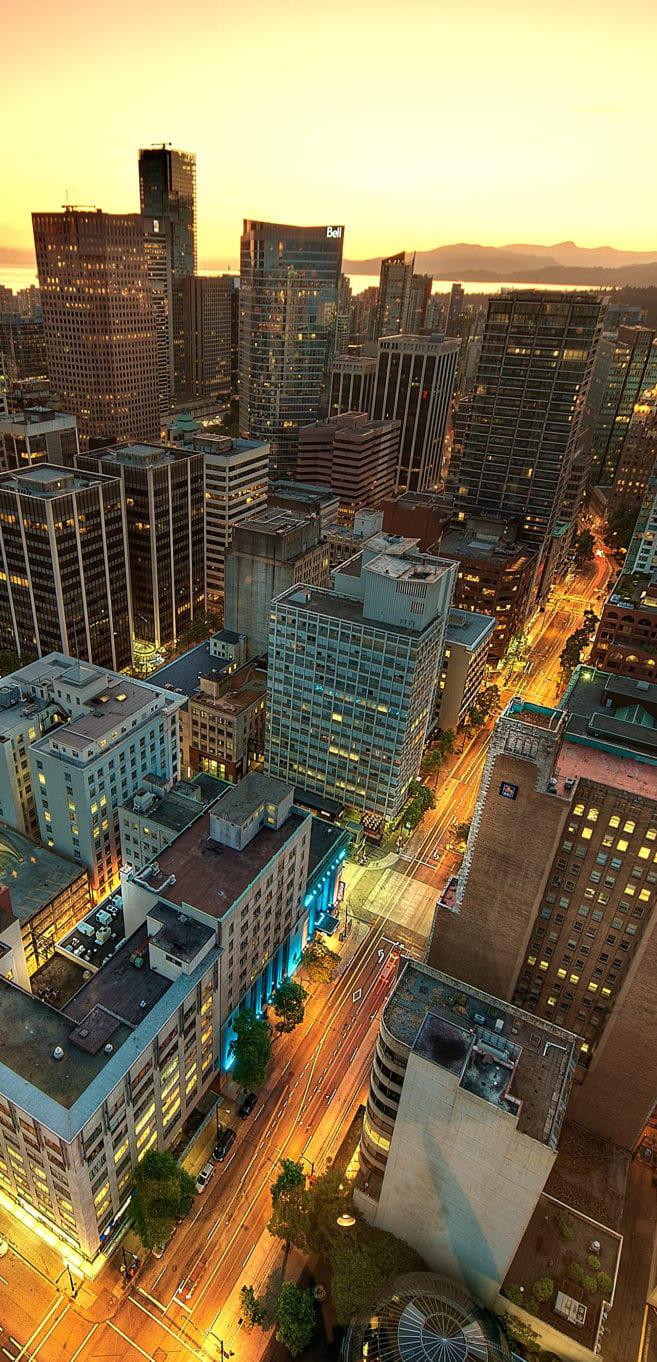 "I started going to Chicago in the summer of 1999 and have gone all but two summers since. We have worked with day camps, community gardens, thrift stores, lunch and dinner ministries, and food banks and have assisted in upholstery, yard work, basement clean-ups, roofing, plumbing, painting, carpeting and so much more throughout the neighborhood and at several of the ministry buildings."
Most of the impact comes from the relationships within our group, with their church and in the community. There has also been the satisfaction of working hard and getting things accomplished, but there's nothing like relationship building and seeing a more diverse and unique expression of God's creativity amongst his creation."
2. Youth Summer Camp
Every teen looks forward to the summertime and the freedom to break out of their normal routine. This makes summer the perfect time for them to experience the impact of a mission trip – or more specifically, a youth summer camp.
Youth summer mission camps tend to be short-term, one to two weeks long, and teens can make the most of their time by serving those in a new community in a variety of ways.
Paul Galbraith, Pastor of Missions & Student Ministry from Brandywine Church, says of the youth camp his team attends every year:
"We take our youth to Mountain T.O.P. every summer to their Youth Summer Mission Camps. Our kids connect with Christ through service, worship and time away from daily routine. It increases their awareness of needs around them and challenges them to sacrifice for others daily."
3. Mission Trip To Alaska
Alaska is a place unto its own, and it is often overlooked. Life is different there – it's slower, tougher and more unforgiving. For those who have reservations or concerns about international mission trips, Alaska can be a great alternative.
Youth Pastor Kurtis Ritsema from Graafschap CRC, believes visiting Alaska with his youth team has been the most impactful trip.
"Our trip to Alaska with Eaglecrest Alaska Missions to the community of Sutton has been the most impacting. The work primarily consisted of log splitting (wood as a heat source for winter), basic home repair and landscaping projects. The work was good, but what made this trip most impactful was the location, the weather, the time of year (land of the midnight sun) and the youth group time around an evening campfire each night."
4. International Mission Trip
Sometimes it is all too easy to become comfortable in our daily lives, with everything at the tips of our fingers. Many other countries don't have the same accessibility that we have. This makes international mission trips some of the most humbling experiences.
When it comes to an international trip, the possibilities are endless. So many countries can benefit from the spiritual guidance and efforts of members of the Christian community.
Student Ministries Pastor Chuck Zook from Summit Church, says his trips to build homes in Mexico are the ones that have left an everlasting impact.
"Some of the most impactful trips I have been a part of were with the group "Casas por Cristo." They are an organization based in Texas that builds homes for those who need them in several locations such as Juarez and Ciudad de Acuna, Mexico. I have been in both communities on a few different trips. Your group builds a home, from the foundation all the way up over four days.
"These trips were impactful for me (as a student and a leader) for a few reasons. First, Casas is efficient and their leaders lead by example – everyone is included in the building project. Second, during the week, you work directly alongside the family who is receiving the house. This last part is incredibly impactful. When you work alongside the family, you see how much this means to them, because they work their fingers to
the bone. You also build a relationship with the person you are serving (despite language barriers). This often is overlooked on service/mission trips in my opinion. The emphasis is put on what "I" learn and what "our" takeaway will be versus the people who need caring for. How can we pour ourselves out to fill up others and not worry about our "life change" or what we are getting from the trip?
"Don't get me wrong, the learning, perspective change and growth from these trips are important. I just think, if we aren't careful, we put more emphasis on what's in it for us then the people we're serving."
5. Local Mission Trips
Many teens are eager to help where they can, and often times they don't have to go far. In fact, sometimes working with local communities can be the most impactful mission trip. Being able to see the impact the teens have made in a neighboring community on a day-to-day basis is unforgettable.
Student Ministries Director Lucas Johnson from Pillar Church, finds his youth have been most impacted by this type of trip.
"I like to believe all the mission trips we do are impactful. However, two local trips stick out the most: a trip to Detroit, working with Youthworks and a Younglife trip to Timberwolf Lodge, babysitting for teen moms while they got training and time away. It was awesome to see the students making an impact in their own state and feeling led to serve."
WORDS OF ADVICE
Many youth pastors and leaders believe there are two things that are key to having a successful and impactful youth mission trip:
1. A Relationship Focus
2.Preparation
Keep Your Trip Relationship Focused
Mission trips are only as valuable as the relationships that are formed and lives that are changed through discipleship. This may be either with the individuals in a community or members of a team.
Student Ministries Pastor Brad Bullock of Pathway Community Church, says: "Our teams have strong bonds and are well equipped before the trip through mandatory team meetings and a two-night team retreat. And our partners are strategic so we can experience a win-win – ministry that advances the work of the local mission and also advances our students down the road to becoming disciples who make disciples."
You Can Never Over-Prepare
The destination of your trip is not nearly as important as the time put in prior to leaving. It is necessary to prepare your hearts and minds, and even physically prepare. Whatever you will need on an upcoming mission trip, there is no way to over prepare.
Youth Pastor Fig VanderMolen of Messiah CRC, says:
"I think the best advice I could give any leader planning a trip is to not skimp on the prep. No matter where your group is going, no matter what the length, meeting ahead as a team helps with everything from attitude on the trip, knowledge of the work or service, understanding of the people you are going to be working with and so much more.
"We've used some material from the book Deep Justice Journeys by Kara Powell and some other team building or strategic planning type activities. I also ask all of our students and adults to attend all fundraisers, even if they have raised enough money for their trip on their own. It helps us get used to working with one another! I'm not sure that specific places matter as much. I think that with good prep and a good group, you can have success at any site."
Chapter 3
7 THINGS TO DO WHEN PLANNING A MISSION TRIP FOR TEENS 
If you're planning a mission trip for a youth group, it can seem overwhelming. Based on our experience, here are things to consider when planning a mission trip for youth:
1. Check dates with parents early in the process.
Even before October 1 of the year before the summer mission trip, begin asking parents if they have a family vacation planned or know of camps/activities in the summer you should plan around. Don't just ask the students to ask their parents. Go to the parents directly. This gives you a good contact with them and avoids miscommunication.
2. Budget carefully.
Budget for a mission trip to help everyone enjoy their time. If you do not have a budget worksheet for your mission trips, ask your church treasurer to help you create one or call a youth ministry veteran. This is essential to your planning and fundraising. Raising funds is an important work of missions.
3. Consider distance and destination.
How far do you want to travel? Will a long road trip build your group unity for the rest of the year? Does it fit the budget? How does the host church/community fit into the progression or rhythm of your mission strategy? Are you looking to move your students outside their typical environment (rural, urban, suburban, ethnicity, etc.) or teach them how others in a very similar environment love their community?
4. Raise prayer support.
Every summer there are over 1,500 students and youth leaders who go on SERVE, and we estimate there are more than 5,000 adults who support them in prayer. You might even put your vision, the intended outcomes and a bit about your team and your Host Church in your church bulletin before and after your trip.
5. Plan your post-trip process in three parts.
Debrief, follow up and follow through. This will help students understand what they think and how they feel about the trip and also help them integrate what they learned during the trip into their everyday life. See the SERVE PostTrip Plan in the Resource Box for this process.
6. The Resource Box is full of great helps!
Check into it before you even start promoting. There is a planning time line, a parents' letter, pastors' letter and promotional items to help you cast the vision.
7. Change the thought from "Where should we go?" to "Let's make disciples!"
When thinking about mission trips for teens, don't get caught in the shortsited thinking of just planning a trip. Start with your heart to disciple your students in missional living that lasts a lifetime. Add to that your desire to serve and submit to the host church or ministry, and consider the 7 standards of excellence.
Whether you're looking to start a mission trip for teens or organize a service trip for them, as you ponder the mission trip being one aspect of discipleship, consider the following:
A Progression
How can your students plug into the existing community outreach of your church or help advance it?
What experiences will teach your students how to minister in their own back yard?
How can they see the strengths and needs of your own community?
Consider planning a mission trip this summer that will help expand their understanding of how God works through churches to reach a community.
Then, build toward that trip with some late winter and spring service projects in your own backyard.
Plan to go back to those service projects in August – October to follow up relationally, and perhaps continue through the rest of the school year.
A Rhythm
You might consider a very local mission trip for your students in middle school, then a regional one for grades nine and ten, and a longer distance trip for your older students. Or, keep them all together and go local, regional and long distance progressively.
You do not have to leave the country to learn about another culture!
No matter where you live in the United States or Canada, you can find first/second generation immigrants (or possibly first nation people groups) to learn from and serve with. In fact, Youth Unlimited has some customizable mission trip locations in the US and Canada that include crosscultural learning.
Your Teaching
Preparation for a mission trip begins with teaching. Your mission trip and service projects are like fence posts. They won't do much good without the rails of ongoing mentoring relationships (in missional living) and solid, week-to-week Bible teaching.
Add into your curriculum Bible content on missions, missional living and stories of those who live life on mission. The Youth Unlimited Resource Box has suggested pre- and post-trip teaching sessions. Talk about, or even bring in and interview, the business leader who sees their career as missions, or the pregnancy center director, or the prayer warrior for your missionaries, etc.
Chapter 5
5 EVENTS TO RAISE MORE MONEY FOR YOUR NEXT YOUTH MISSION TRIP 
Convincing people to give you money isn't always easy – even if it's for a life-changing youth mission trip. You need to get creative to inspire your youth and make them excited about raising money for the trip. We've created a practical list for youth workers and pastors to help make your next Christian youth mission trip a financial success.
1. Text-to-Tithe Campaign
A text-to-tithe campaign can be incredibly useful because people can give whenever or wherever they want. Your youth group is already well-versed in communicating via text message.
You'll need to do some upfront work to get the campaign setup, but after that, let your youth lead the charge demonstrating how the campaign works to the congregation.
Promote the text-to-tithe fundraiser in multiple channels, including social media and the church's newsletter. Tap into your teens' enthusiasm and have them make announcements at the end of sermons about why the fundraiser is essential.
2. Charity or Silent Auction
A charity auction or silent auction is a reliable fundraising method for a reason. Guests can bid on their favorite or most unusual items, and the highest bidder receives the item. While this event may require the most planning out of all the options on our list, it also had the potential to raise the most money.
Encourage your youth group to think of different services they can offer, such as yard work, painting, shopping, deliveries, babysitting, cleaning or snow removal. Or they can reach out to local businesses to donate items. If you have ample space, you can save a lot of money by hosting the auction at your church.
3. Crowdfunding Campaign
Tap into the growing trend of online fundraising, specifically crowdfunding, to raise money for your youth group. Use your congregation's expansive social media network to help spread the word about the youth mission trip to existing and new supporters.
You'll need to create a mobile-optimized fundraising web page and make room for great visuals like images and videos. Lean on your youth to utilize their strengths to tell the story and encourage them to share the campaign. The best part is crowdfunding can be used together with countless other fundraising events.
4. Parents Party
A parents party is an excellent way to give the parents a night out and also raise money for your youth mission trip. You'll need to put together a party planning committee and start selling tickets. In exchange for tickets sold, the teens in your youth group can be made available to babysit that evening free of charge.
Time the event around a holiday for maximum promotion. Parents would love a night out during the busy Christmas season or even Valentine's Day.
5. Teach a New Skill
Mine your congregation for people with skills others have always wanted to learn. Maybe you have talented sewers, website developers, crafters, photographers or carpenters willing to donate their time. You'll need to sell tickets and provide the materials and space required for the lessons. In no time, you'll have funds for your youth mission trip and a congregation armed with a new skill like how to build a simple shelf or hem a pair of pants.
110 YOUTH MISSION TRIP FUNDRAISING IDEAS If you're looking for more fundraising inspiration, we also created a list of 110 youth mission trip fundraising ideas. Find it at the end of this eBook!
Chapter 6
7 WAYS TO EMPOWER & ENCOURAGE YOUTH BEFORE A YOUTH MISSION TRIP 
Beyond the details of planning for a youth service trip is one of its most essential elements: building enthusiasm.
A youth mission trip may be one of the most positive and memorable experiences a young adult encounters. We need the youthful gifts of passion and creativity to align the church in the mission of God.
Here are seven ways to empower and encourage your youth as you partner with them on your short-term mission trip:
1. Make a list of the people (or the person) they most admire and their qualities.
Once they have this list, urge them to strive to achieve the most essential qualities. The list of distinctive attributes stimulates interest and propels them toward goals they can accomplish.
2. Spend time in prayer.
One of the most uncomplicated methods to deepen your youth ministry is to increase your commitment to prayer.
Students, youth leaders and adult volunteers alike can all benefit from extended times of worship before, during and after their trips.
3. Reduce fear of failure.
Encourage teens to step outside their comfort zones. The critical element of the youth service mission is to get to know the people they are helping. It's okay to ask questions. Remind them they might make a mistake. Guide them to continue on in a new way rather than seeing it as defeat.
4. Share and reflect before sleep.
Take time at the end of every day to reflect. Share accomplishments, tell stories, ask questions and answer concerns. Give a brief update on the next day's schedule to set expectations for the morning and build excitement.
5. Develop a student leadership team.
Recruit highly determined teenagers with raw skills and train them to use their gifts as leaders. This responsibility builds confidence and shows them their opinions and ideas matter.
6. Plan after-hours activities.
When the work is done, encourage your youth to collaborate and create. Encourage them to pair off or form groups to create a skit or dance, write a song, play a game or do something else creative to share with the rest of the group.
7. Formalize reflection and feedback.
Recommend everyone keep a short journal to reflect and record thoughts during the trip. Or instead, send your youth group home with some openended questions to reflect on. Meet a week after the youth mission trip to celebrate and formally share the trip's outcomes, new knowledge acquired and insights. You could also create an online survey to gather more information about your group's experience during the mission trip.
Mission trips can be life-changing. Giving your youth group some preemptive things to ponder steers them from spiritual apathy and self-absorption and into a deeper relationship with Christ. During the trip, and after, keep up the reminders to focus on God and keep their eyes open for what he's doing in their hearts and lives.
Chapter 7
5 WAYS TO PRAY FOR YOUR UPCOMING MISSION TRIP 
Mission trips are often a life-changing experience. When planning to attend a mission trip there is more to the preparation than making sure your bag is packed with enough clean clothes for the week. You also want to prepare through prayer for all that you will experience.
Here are 5 ways you can pray in preparation for your upcoming mission trip:
1. Pray for the relationships that will be formed and strengthened by this experience…
"Lord, I pray that during this experience you would fill me with compassion, generosity, kindness and respect as I interact with the people I encounter. Teach me to look at the heart of people – the way you do – instead of judging by outward appearances. Give me sympathetic ears and observant eyes to be sensitive to the needs of those around me. Lastly, help me to remember this is a temporary community, cherishing the time I have with others while holding the knowledge that we will all go our separate ways soon."
(1 Samuel 16:7; 1 Thessalonians 5:11; Proverbs 17:17)
2. Pray for your time at the worksites…
"Dear Father, enable me to understand and appreciate the situations I am walking into at worksites this week. Give me humility, wisdom and respect as I interact with others so that I will not offend anyone involved. Empower me to work with all my heart for you, Lord. Guard me against laziness, inattention, frustration, unrealistic expectations and other attitudes that can get me off course."
(1 Corinthians 10:23-32; Colossians 3:23)
3. Pray for the times of worship and spiritual encounters during the week…
"Jesus, grant me a renewed joy in knowing you this week. Strengthen me to speak God's Word boldly and to be prepared to explain my hope in Christ. Speak to me during devotions, through my small group and at the evening worship. Help me to grow in the fruits of the spirit during this week and carry these lessons home so that my faith would continue to grow and strengthen in the months to come."
(1 Peter 3:15; Galatians 2:20; Galatians 5:22-23)
4. Pray for safety in the travel to and from the mission trip…
"Lord, I praise you that you do not sleep as you watch over me. Keep me and my group physically safe and healthy as we travel. Please provide me with patience and flexibility if things do not go according to the plan."
(Psalm 121; James 4:14-16; Philippians 4:6)
5. Pray for the leaders on the trip…
"Heavenly Father, I pray that you would provide encouragement to the leaders and organizers of our mission trip. Help them remain faithful with the things you've entrusted to them. Let them set examples in speech, life, love and faith. Give them discernment to deal with any problems that may arise."
(1 Corinthians 4:1-3; 1 Timothy 4:12)
We believe prayer is always impactful and hope that these prompts help you find a healthy state of emotional and spiritual well-being before you set off on your experience. Also, don't forget to continue praying during your trip and as you head home.
Chapter 8
5 REFLECTION QUESTIONS TO ASK AFTER YOUR MISSION TRIP 
Coming home from a youth mission trip can be much like falling off a mountaintop and walking away very disoriented. You have experienced so much in such a short time that coming back to real-life can be a letdown.
One way to prevent disorientation is to spend some time in reflection and share your experience with others. Below are a few questions to ask yourself and your trip companions as you try to process your experience and integrate what you learned into daily life.
1. What are the top three things I will miss from my mission experience?
Mission trips often come with new friendships, a new love for the location you were in and a spiritual high. While we know that the trip can't last forever, it is okay to think about what you will miss about being there. Recognizing things that will be missed is also a good way to think about what you may do differently at home.
2. What are the top three things I'm most thankful for at home?
Maybe you are really thankful for your family, or your home church, or the school you go to, or that you have a stable place to eat and sleep each day. Spending some time to reflect on these things will help you have a greater appreciation for all that you have been blessed with!
3. What is one thing I want to remember from this experience?
We hope that we will remember it all but we also know that our memories can fade over time. It's important to think of some of the highlights and make note so that you can hold onto this impactful experience for many years to come.
4. What do I feel like God was communicating to me during this time?
Do you feel like you learned a big lesson or felt a little nudge? Are you leaving with a renewed conviction to spend more time in the Bible or to get connected with a non-profit at home? Sometimes you don't even realize what God was trying to tell you until you take a little time to process your experience.
5. Who will I share with when I get home so I can be held accountable for continuing this growth?
We are not meant to go through life alone. Talking about your experience and the things God communicated to you throughout the trip with someone you trust can be a great way to follow through on the promises you have made yourself.
Take the time to reflect on your mission trip
As you ask these questions really reflect on your experience. You may notice lessons that you learned without even being aware at the time. Maybe you want to write down some notes about the benefits of your experience and your answers to these questions so that you can look back on it in a few months.
After you have spent the time reflecting on your experience and preventing the disorientation, you will want to think through the conversations you will have with people at home.
You'll want to be ready to share one story about how the week impacted your life. When people at home ask, "What did you do?" they often really mean, "Whom did you serve and how did the week impact your life?" Be ready!
Above all, don't let all the transformation that you experienced during your mission experience fall away when the trip is over. Be intentional about bringing it home with you and always remembering the lessons God was teaching you.
Appendix 1
110 YOUTH MISSION TRIP FUNDRAISING IDEAS 
www.youthunlimited.org Youth Unlimited 1333 Alger St. SE Grand Rapids, MI 49507 (616) 241-5616