Delicious Gifts
Coco Cabana
Book your holiday party with us.
Best Latin American food in town.
Private events up to 160 guests.
Good vibe. Full bar. Music on Saturdays. Our gift cards will put a smile on faces.
4500 Tassajara Road, Suite C 925.556.9055 cococabanadublin.com
• BAR • BANQUET ROOM
Frankie, Johnnie & Luigi Too!
Book Your Holiday Parties Dine in, we offer large group dining options with preset and take-out menus.
Party trays are available in two sizes – full and half for pickup at your convenience.
Also offering family sizes to-go from our regular menu. Check out our website to see all our menu options!
Proudly serving the Dublin community for over 30 years.
11891 Dublin Boulevard 925.828.9380
frankiejohnnieluigidublin.com
RESTAURANT
Outback Steakhouse
Purchase $50 in gift cards and receive a $10 gift for you.
6505 Regional Street 925.833.9335 Menu: https://tinyurl.com/bdw48y5a
Taqueria Azteca
A gift every tummy will enjoy – Tamales!
We have pork, chicken and vegetarian. Sweet dessert tamales: strawberry and pineapple. Introducing pumpkin spice tamales. Order them by the dozens. Join us for micheladas, margaritas and our full dine-in, take-out menu.
7155 Amador Plaza Road 925.833.0888 taqueriaazteca.com
OF
HOLIDAY GIFT GUIDE
CITY
DUBLIN
Thirsty Bay Tap 'N Pour
Dublin's First Self-Serve Beer Bar 39 taps of beer and wine. Wings, fries and pizza. Live sports on 6 HD screens. Monthly UFC fights. Weekend food trucks.
5286 Ironhorse Parkway, Suite B 925.364.7298 thirstybay.com
Food & Fun
Prima Vini
Dublin's destination for the world's most exciting and unique wines and spirits welcomes you to our shop and tasting space.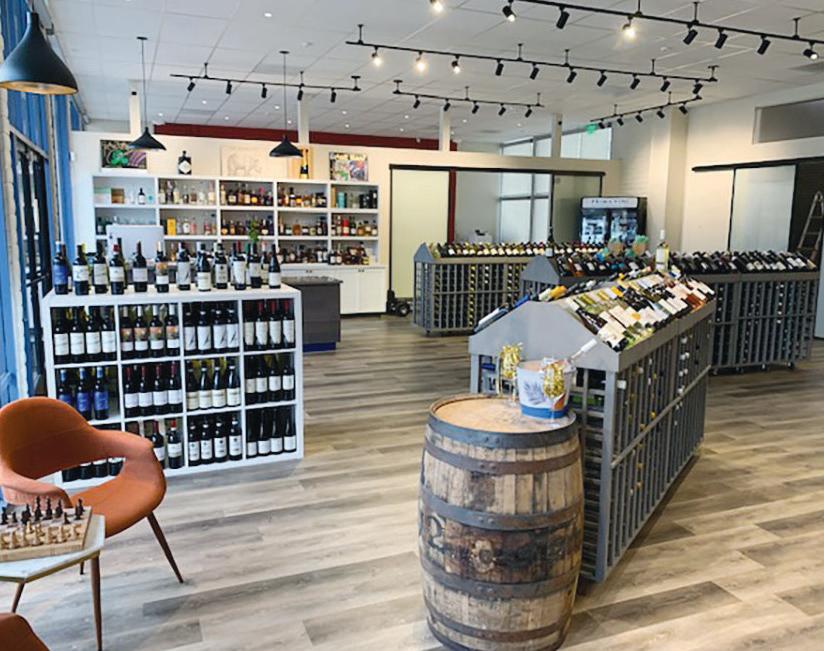 We're here for all your personalized holiday gift-giving needs and offer shipping and delivery, either across town or across the country. Call, visit us on the internet, or just come in, browse the shelves, and enjoy a glass of wine.
Guided tastings every Saturday. Please join us for our Annual Champagne Extravaganza on December 10.
Call or visit our website for more information on our events and wine clubs.
Mention this ad for 10% off your order or one month free of PRIMA's Il Consorzio di PRIMA wine club.*
*After three months regular membership.
6890 Village Parkway 925.945.1800 primavini.com
Casa Orozco
Instagram: @casaorozcorestaurant
Facebook: : CasaOrozco Restaurant
7995 Amador Valley Boulevard 925.828.5464
casaorozco.com
Two Hands
Fresh Corn Dogs
Two Hands is capturing America's taste buds with the Korean-style corn dog that had not been tasted before. It's the perfect treat for holiday gatherings.
3742 Fallon Road 925.248.8832
CITY OF DUBLIN HOLIDAY GIFT GUIDE
Dogtopia of Dublin
Safe, open-play dog daycare. Exercise and education. Fun-filled days with other friendly pups. Live playroom webcams. Your pup will thank you!
8000 Amador Valley Boulevard 925.587.4048 dogtopia.com/dublin
Edge Gymnastics Training Center
Give the gift of balance, strength, flexibility and, most of all, FUN! Visit our website to see our special rate on our weekday morning preschool gymnastics classes at Edge!
6780 Sierra Court, Suite K 925.479.9904 edge-gymnastics.com
Care Plus Provider
Licensed, insured and bonded. Service offerings: home makings, errands, personal care and companionship. FREE comprehensive care assessment! Top-rated on caring.com
7567 Amador Valley Boulevard, Suite 200 925.999.9728 cpprovider.com
Gifts They'll Love
Luxor Nails and Spa
Gift certificates make a perfect gift. Manicure, pedicure, shellac/gel, waxing and spa facials. Open Tuesday-Sunday.
6599 Dublin Boulevard, Suite A 925.999.9389 luxornailsalon.com
Lydia Justice
Electrolysis Dublin
The only option for permanent hair removal.
6906 Village Parkway, #C 925.989.9800 electrolysisdublin.com
CITY OF DUBLIN HOLIDAY GIFT GUIDE
JAMS Music
Alamo
Your music store for fun! Guitars, amps, band instruments, lessons, repairs and rentals. Gift certificates available. 7282 San Ramon Road 925.828.5267 jamsmusicdublin.com
for Everyone
ACE Hardware Happy holidays from Alamo ACE Hardware, where you'll find everything for your home improvement projects, holiday decorating and unique items perfect for holiday gifts! 7373 Village Parkway 925.520.3190 acehardware.com/store-details/17362 Gifts
YogaSukham
Give yourself the gift of wellness! We are a beginner-friendly yoga studio offering in-studio and online classes, 7 days a week! Choose from various membership options for group or private classes. We believe yoga is for every body! Come try us for 15 days for $40.
7001 Village Parkway 925.264.9906
yogasukham.com
Destination Baby & Kids
We are the destination for your holiday baby and toddler gifts! Jellycat plush, wooden toys, darling clothing and more!
Did we mention free gift wrapping?!
7054 Village Parkway 925.479.9599
destinationbabykids.com
CITY OF DUBLIN HOLIDAY GIFT GUIDE 2022
Oasis Dental
Smile with confidence. State-of-the-art office with top-notch equipment and latest technology like 3D and laser dentistry.
Services offered: dental cleanings • cosmetic dentistry crowns, veneers and bridges • root canal therapy • extractions implants • Invisalign • in-house periodontist
Holiday special: FREE TEETH WHITENING Call for details.
New patients welcome. Please call 925.556.6267 for an appointment. 7044 Dublin Boulevard oasisdentalcorp.com
Health & Wellness
Embrace Acupuncture
Women's health, fertility, pain, stress and anxiety. Gift certificates available. 6972 Village Parkway 925.895.0681 embrace-acu.com
Team F45 Training Dublin
Holiday special – 5 days FREE trial! New year. New me. Challenge. Sign up at F45training.com/dublinca/home
7544 Dublin Boulevard 925.755.4455
Specialty Gifts
Supercuts Dublin
$2 off a Supercut. One per coupon. 20% off all products with services.
Effective Bodywork
Helping people with the human touch. We specialize in sports massage, deep tissue, graston technique and cupping. Gift certificates available.
6850 Regional Street, Suite 150 916.402.5822
Ken Sullivan Tax Offices
Accepting New Clients
Professional tax preparation, tax planning and business accounting services in the Tri-Valley. We provide individual tax preparation, tax planning and business tax preparation for S-Corps, C-Corps, partnerships and LLC's.
11844 Dublin Boulevard, Suite G 925.400.7043 ken@kensullivantax.com
6851 Amador Plaza Road, Suite 103 925.803.5920 supercuts.com
CITY OF DUBLIN HOLIDAY GIFT GUIDE 2022
Go-Green Driving School
Driving from the passenger seat. Perfect gift for parents of teen drivers. The bay's premier driving school. 925.819.3200
Order your book here: https://tinyurl.com/4sr3tdbv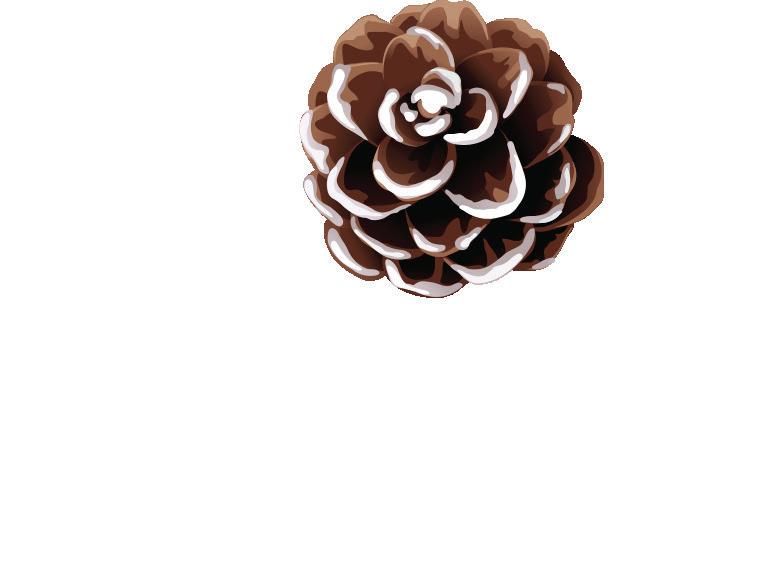 Driving lessons here: go-greendrivingschool.com/driving-lessons-dublin
Happy Dream Robotics
LEGO Robotics Classes: WeDo2.0 • EV3 with Scratch • EV3 with RobotC
Robotics Classes:
One kid uses one robot to learn robot building and coding. Two kids per team complete the project.
Schedule: 1.5 hours per class. Friday: 5:30-7pm. Saturday: 3-4:30pm, 4:30-6pm. Sunday: 4-5:30pm, 5:30-7pm.
Free trial reservation here: tinyurl.com/5c222fd2
9567 Amador Valley Boulevard, Suite 201 925.400.7571
VEX
VEX GO • VEX IQ with Scratch • VEX IQ with Python
Specialty Gifts
Box World
Boxes, packing and shipping. Shipping, moving and gift boxes. Copy, print, scan and fax services. Private mailbox rentals. UPS, FEDEX, USPS and DHL Authorized Ship Center email: boxworlddublin@gmail.com
7007 Dublin Boulevard 925.833.0738
Couple Massage: $140 – 1-hour massage for 2 people Gift certificates available.
7660 Amador Valley Boulevard, Suite A 925.803.1288 massageamadorspa.com
$100 90-minute hot
Amador Spa Holiday special:
stone massage
OF DUBLIN HOLIDAY GIFT GUIDE 2022
CITY
Dublin Cyclery
Established in 1965, we're the longest running business in Dublin! Our store offers full-service repairs, high-quality bikes and accessories.
Special year-end sale through December 31st, 2022: 15% off any in-stock bike and 50% off any in-stock beach cruiser 25% off helmets.
7001 Dublin Boulevard 925.828.8676 dublincyclery.com
Gifts They'll Love
California Spirit Elite
Give the gift of cheer and tumbling. Get 4 classes for $49 with our new member special.
6800 Sierra Court, Suite P 925.556.1095 csecheer.com
Chuck E. Cheese
Family fun entertainment center and pizza restaurant.
5 Free Play Points with food purchase. Offer #752. Exp. 12-31-23. Give the gift of fun! Gift cards available.
7448 Amador Valley Boulevard 925.803.0101 chuckecheese.com
Dublin Jewelers
Rings, earrings, watches, bracelets and more! Custom jewelry design, repairs and estate sales.
Mention this ad for 15% off repairs.
7447 Amador Valley Boulevard 925.828.4477 dublinjewelers.com
Dublin Jewelers
Hunter Joseph Salon
Since 1965
20% off all facial services, lash extensions and products! Haircuts, color, balayage, facials, brow lamination, lash and brow tinting.
Gift certificates.
7197 Village Parkway, Suite C 925.803.7727 hunterjosephsalon.com
Art Process
Studio-based art lessons for young artists ages 4-18.
6743 Dublin Boulevard, Suite 34 925.487.1560 theartprocess.net
HOLIDAY GIFT GUIDE
CITY OF DUBLIN
Pho Dublin
Come join us at Pho Dublin. We have many exciting and flavorful dishes that will warm you up this holiday season!
7300 San Ramon Road (corner by Lamp Plus and Hana Japan) 925.230.8155 dublinpho.com
Delectable Gifts
Nick the Greek
Authentic Greek street food. Gyros and pitas: beef/lamb, pork, chicken and more. Soups and salad, bowls, kids plate, desserts. Holiday catering. Gift cards.
5246 Dublin Boulevard 925.999.8684 nickthegreek.com
Berevino Italian Pub
Celebrate the holidays with us! Time to book your private parties, large groups and outdoor events. We've got wine, cheese, meat and more. Don't forget to buy our gift cards.
4590 Dublin Boulevard 925.361.0862 berevinoitalianpub.com
KoJa Kitchen
KoJa (aka Korean-Japanese) is a special gourmet sandwich infused with a unique combination of Korean and Japanese flavors. We substitute the traditional wheat buns with freshly made crispy garlic rice buns. We take what is best of both and reinvent them in a way that is fun and delicious.
5252 Dublin Boulevard 925.587.1503 kojakitchen.com/dublin
CITY OF DUBLIN HOLIDAY GIFT GUIDE
Tasty Treats
Von's Chicken
Fresh and all-natural ingredients cooked to perfection.
7877 Amador Valley Boulevard 925.875.1232 vonschickendublin.com
Mimi's Chocolates
We make all of our confections using the freshest ingredients possible to ensure our sweet treats have a high-quality taste!
6601 Dublin Boulevard, Suite N 510.508.6727 mimischocolates.com
QTea
Serving bubble milk teas, fruit teas, smoothies and snacks.
4064 Grafton Street 925.999.8172 Instagram: qteadublin
Banseok Jeong Korean BBQ
Authentic Korean food made fresh daily.
7877 Amador Valley Boulevard 925.875.1232 banseokjeong.com
Kee Wah Bakery
Freshly baked breads, cakes, Chinese pastries and cookie gift boxes.
Ulferts Center, 4288 Dublin Boulevard, #107 925.829.3939 keewahsf.com
Yafa Hummus
Buy a wrap or bowl and get a free soup!
This offer is available only in our Dublin location. Offer ends December 31, 2022.
Offer is not valid in conjunction with other offers. Valid in-store only. Takeout or dine outside. Does not apply to DoorDash or Grubhub orders.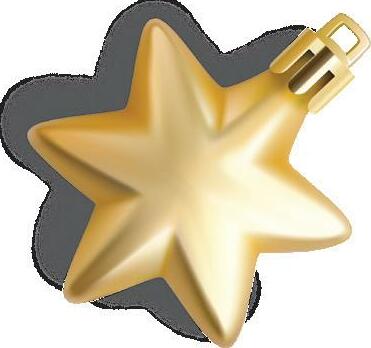 7012 Amador Plaza Road 925.361.5375 yafahummus.com
Teaspoon
REAL BOBA @ TEASPOON Follow us on Instagram @Teaspoon.dublin
4640 Tassajara Road, Suite A Waterford Shopping Center Across from Safeway 408.679.3838 teaspoonlife.com
At Teaspoon, every drink is handcrafted with love. Teaspoon brews loose-leaf teas, uses real organic milk, premium BOBA, and lines cups with fresh fruit purées.
Annual Holiday Tree Lighting Thursday, December 1 • 7pm Breakfast with Santa Saturday, December 3 • 8:30, 9:45 & 11am Holiday Home Decorating Contest December 12 – 16 dublin.ca.gov/holidayhappenings "The Cobbler's Gift" Saturday & Sunday, December 3 & 4 Holiday Dancescape Friday, December 9 • 7pm Holiday Happenings
The UPS Store
Holiday pack and ship. 15% OFF all flyers. Minimum order $50. $1 off passport and ID photos.
3736 Fallon Road 925.875.9340 tinyurl.com/ydjvtar3
In the Fallon Gateway Shopping Center
Budget Cleaners
Happy holidays! We offer everyday low prices for all your dry cleaning and laundry needs, taking pride in providing the highest level of quality and customer service.
OPEN
Our cleaning services also include: leather cleaning, rug cleaning, wash and fold, comforters, blankets, linens, sheets, pillowcases, alterations and more! Stop by and say hi.
10% OFF when you mention this ad.
7257 Regional Street 925.833.1888 facebook.com/budgetcleanersdublin
CITY OF DUBLIN HOLIDAY GIFT GUIDE 2022
Gifts Cards & More
The Well Studio
7151 Regional Street 925.999.4320 wellstudiodublin.com
Eat Real Food Nutrition
7151 Regional Street 925.270.4794 eatrealfoodnutrition.com
Mountain Mike's Pizza
Pizza the way it ought to be.
8951 San Ramon Road 925.829.1670
mountainmikespizza.com/restaurants/dublin.php
Crumbl Cookies
#TasteWeekly 3862 Fallon Road 925.226.8148 crumblcookies.com
Earl Anthony's Dublin Bowl
The holidays are a perfect opportunity to gather with family, friends and coworkers to celebrate and have fun bowling!
Earl Anthony's features: 40 championship lanes
Brand NEW Brunswick SYNC Scoring Full-service bar
Spacious lounge with big-screen TV Full-service snack bar
Video games Birthday and company parties Meeting room (up to 50 people)
Catering
6750 Regional Street 925.828.7550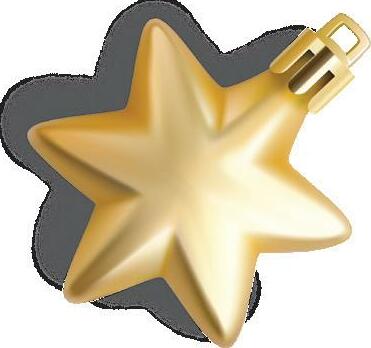 earlanthonysdublinbowl.com
Bowlers Experience Pro Shop Too
Gifts for the bowler in your life!
Bowling balls, shoes, clothing, accessories and more.
From beginner to expert, we have equipment for any bowler at any stage of the sport.
6750 Regional Street
Located inside Earl Anthony's Dublin Bowl 925. 828.0378
Monday-Friday: Noon-7pm; Saturday: Noon-6pm. Sunday by appointment.
yelp.com/biz/bowlers-experience-too-dublin
CITY OF DUBLIN HOLIDAY GIFT GUIDE 2022
Mike's Camera
Mike's Camera is your local source for all things photography, video and imaging. Specializing in cameras and gear to capture all your memories and offering a variety of output options to turn your photos into personalized gifts or art for your home. We still offer a full solution for the film photographer, from color to B&W and slide for developing and printing. Want to get large? Choose from our selection of wall art offerings from metal to canvas and acrylic printing options. Turn your favorite images from 2022 into a personalized holiday card or calendar to be shared with your loved ones. 7192 Regional Street 925.829.3670