from Vintage Roadscene - Issue 202 - September 2016
by Harpoon
Here is a selection of events being held during the coming month which we think will be of interest to Vintage Roadscene readers. Here is a selection of events being held during the coming month which
Please check details with organisers before travelling long distances. Vintage Roadscene publishes this listing in good faith and cannot be held responsible for any changes or inaccuracies in the information given.
The rally season is now well under way for 2016, so we continue with our Rally Diary, covering the weekends between the publication dates of this and the next issue.
If you're organising an event which would be of interest to Vintage Roadscene readers, please let us know the details for future diary pages. Let us hope the weather is kind and everyone enjoys their days out, wherever they go. Please let us know if you particularly enjoyed an event – or if you were disappointed – and don't forget to take your camera and if you see anything interesting, send us a picture for our future Rally Scene pages...
64 September 16 www.roadscene.com AUGUST 19-21st August – Cornish Steam & Country Fair, Stithians Showground, Stithians, Cornwall TR3 7DP, 07729 816888 e-mail: weses.enquiries@googlemail.com www.weses.co.uk 20th August – Imberbus 2016, classic bus services from Warminster railway station to abandoned village of Imber. www.imberbus.wordpress.com 20-21st August – Blues & Twos Weekend & Trolleydays, The Trolleybus Museum, Belton Road, Sandtoft DN8 5SX, 01724 711391 e-mail: trolleybusmuseum@sandtoft.org www.sandtoft.org 20-21st August – Truckfest East, Norfolk Showground, Dereham Road, Norwich, Norfolk NR5 0TT, 01775 768661 e-mail: info@livepromotions.co.uk www.livepromotions.co.uk 20-21st August – Model Tram & Railway Exhibition, Crich Tramway Village, Townend, Crich, Matlock, Derbyshire DE4 5DP, 01773 854321 e-mail: enquiry@tramway.co.uk www.tramway.co.uk 20-21st August – Kington Vintage Show, Kington Recreation Ground, Mill Street, Kington, Herefordshire HR5 3AL, 01544 230758. 20-21st August – Vintage & Steam Weekend, Weald & Downland Open Air Museum, Singleton, Chichester, West Sussex PO18 0EU, 01243 811348 e-mail: events@wealddown.co.uk www.wealddown.co.uk 20-21st August – Lincolnshire Steam & Vintage Rally, Lincolnshire Showgrond, A15, North Lincoln LN2 2NA, 01507 605937 e-mail: info@lsvr.org www.lsvr.org 20-21st August – Deeside Steam & Vintage Show, Milton of Crathes, Crathes, Banchory, Aberdeenshire AB31 5QH, 07900 233548 e-mail: framormotors@btconnect.com 20-21st August – Open Weekend, Scottish Vintage Bus Museum, Lathalmond, Dunfermline, Fife KY12 0SJ, 01383 623380 e-mail: eddie-taylor@tiscali.co.uk www.svbm.org.uk 20-21st August – Yesterday's Farming, Manor Farm, Puckington, near Langport, Somerset TA19 9JA, 07754 593545 e-mail: banks.56@btinternet.com www.yesterdaysfarming.co.uk 21st August – Great British Lorries Day, The British Commercial Vehicle Museum, King Street, Leyland, Lancashire PR25 2LE, 01772 451011 e-mail: enquiries@britishcommercialvehiclemuseum.com www.britishcommecialvehiclemuseum.com 21st August – Bus Festival, British Motor Museum, Banbury Road, Gaydon, Warwickshire CV35 0BJ, 01926 645029 e-mail: events@britishmoormuseum.co.uk www.britishmotormuseum.co.uk 21st August – Hampshire Road Run, starts Milestones Museum, Basingstoke. 21st August – All Ford, Grampian Transport Musum, Alford, Aberdeenshire AB33 8AE, 01975562292 e-mail: info@gtm.org.uk www.gtm.org.uk 25-29th August – Great Dorset Steam Fair, South Down, Tarrant Hinton, Blandford, Dorset DT11 8HX, 01258 860361 e-mail: enquiries@gdsf.co.uk www.gdsf.o.uk 26-28th August – Earls Barton Vintage Rally, Earls Barton, Northamptonshire NN6 0EP, 01933 663454 e-mail: conroypatricia@aol.com www.earlsbartonrally.co.uk 27th August – 31st Camrose Vintage Working Day, Folly Fields Cross, Camrose, Haverfordwest, Pembrokeshire SA62 6JG, 07881 811972 e-mail: cvwd@camrosecommunity.co.uk www.camrosecommunity.co.uk 27th August – Lincoln Autojumble, Hanger 1, Hemswell, Lincolnshire DN21 5TJ, 07816 291544 e-mail: lincolnautojumble@hotmail.co.uk www.lincolnautojumble.com 27-29th August – Morval Vintage Steam Rally, Bray Farm, No Man's Land, near Looe, Cornwall PL13 1PQ, 07774 925323 e-mail: rj,reynolds@tiscali.co.uk www.morval.vintage-rally.co.uk 27-29th August – Weekend Trolleydays, The Trolleybus Museum, Belton Road, Sandtoft DN8 5SX, 01724 711391 e-mail: trolleybusmuseum@sandtoft.org www.sandtoft.org 27-29th August – 30th Rudgwick Steam & Country Show, The Showground, Rudgwick, near Horsham, Surrey RH12 3DF, 01403 791622 e-mail: chanaburi1@aol.com www.rudgwicksteamshow.co.uk 27-29th August – Military Odyssey, Kent Showground, Detling, near Maidstone, Kent ME14 3JF, 01268 772448 e-mail: info@military-odyssey.com www.miltary-odyssey.com 27-29th August – Blackpool, heritage trams operating for Bank Holiday weekend. www.blackpoolheritage.com 27-29th August – 41st Festival of Transport, Broad Farm, Hellingly, Hailsham, East Sussex BN27 4DU, 01323 479200 e-mail: mrez@aol.com www.ehvc.biz 27-29th August – Working Weekend, Babworth, near Retford, Nottinghamshire DN22 8HB, 01777 838784 e-mail: theshowweekend08@aol.com www.notts-tractor-working-weekend.webs.com 27-29th August – Tanks, Trucks & Firepower, Dunchurch, near Rugby, Warwickshire CV22 6NR, 07803 080028 e-mail: cvrtandrew@btinternet.com www.tankstrucksandfi repower.co.uk 28th August – Bus & Commercial Vehicle Rally, Colne Valley Railway, Castle Hedingham, Essex, 01787 461174 www.colnevalleyrailway.co.uk 28th August –Wallop Vintage Gathering, Wallop Sports Field, Over Wallop, Hampshire SO20 8JL, 07771 639879 e-mail: tony@gaigerbros.co.uk www.wallopvintagegathering.org.uk 28th August – Open Day, Colesdale Farm, Northaw Road, Cuffl ey, Hertfordshire EN6 4QZ, 0208 367 1898 e-mail: whitewebbsmuseum@aol.com www.whitewebbsmuseum.co.uk 28-29th August – Blaenavon Classic Transport Show, Blaenavon Heritage Railway, Blaenavon, Torfaen NP4 9SF, 01495 792263 e-mail: info@prbrly.co.uk www.prbrly.co.uk 28-29th August – Classic Motor Show, Knebworth Park, Stevenage, Hertfordshire SG1 2AX, 01527 831726 e-mail: info@geminievents.co.uk www.classicmotorshows.co.uk 28-29th August – 43rd Honiton Hill Rally, Stockland Hill, between A30 Honiton and A35 Axminster, Devon EX14 9NH, 01395 516484 e-mail: infor@honitonhillrally.co.uk www.honitonhillrally.co.uk 28-29th August – 55th Shrewsbury Steam Rally, Onslow Park, Shrewsbury, Shropshire SY3 5EE, 01743 792731 e-mail: info@shrewsburysteamrally.co.uk www.shrewsburysteamrally.co.uk 29th August – Car Running Day, Lincolnshire Road Transport Museum, Whisby Road, North Hykeham, Lincoln LN6 3QT, 01522 500566 e-mail: info@lvvs.org.uk www.lvvs.org.uk 29th August – Ride a Fire Engine, Ipswich Transport Museum, Old Trolleybus Depot, Cobham Road, Ipswich, Suff olk IP3 9JD, 01473 715666 e-mail: enquiries@ipswichtransportmuseum.co.uk www.ipswichtransportmuseum.co.uk e-mail: framormotors@btconnect.com Photographed at the Chipping Steam Fair at the end of May by Vic Capon, and also seen at Kelsall, was this Thames Trader six-wheeler, 813 FBF (Staff ordshire, 1962), in the livery of Buxton's of Longridge. With its heavy-duty tyres, fi tted with a platform body and rear-mounted crane, pulling a Dyson draw-bar trailer, it looked ready for anything.
www.roadscene.com September 16 65 SEPTEMBER 3-4th September – Balls Cross Steam Rally, Langhurst Hill Farm, Petworth, West Sussex GU28 9JW, 01420 474298 3-4th September – Harewood House Steam Fair, Harewood, Leeds, West Yorkshire LS17 9LG, 01751 200839 e-mail: info@outdoorshows.co.uk www.outdoorshows.co.uk 3-4th September – Strumpshaw Autumn Steam Rally, Strumpshaw Hall, near Brundall, Norwich, Norfolk NR13 4HR, 01508 550293 e-mail: michael.curtis@gmail.com www.strumpshawsteammuseum.co.uk 3-4th September–Peterborough Classic & Vintage Vehicle Show, Embankment, Peterborough. www.peterborough.gov.uk 3-4th September – Shackerstone Festival, Barton Lane, Congerstone, Leicestershire CV13 6NB, 07767 400894 e-mail: info@shackerstonefestival.co.uk www.shackerstonefestival.co.uk 3-4th September – Truckfest South East, Hop Farm, Maidstone Road, Paddock Wood, Kent TN12 6PY, 01775 768661 e-mail: info@livepromotions.co.uk www.livepromotions.co.uk 3-4th September – Boston Steam & Vintage Festival, Frampton Lane, Hubberts Bridge, Boston, Lincolnshire PE20 2QU, 01205 760768 e-mail: franciskew@live.co.uk www.bostonsteamandvintagefestival.co.uk 3-4th September – Welsh National Vintage Extravaganza, Pembrey Motor Racing Circuit, Carmarthenshire SA16 0HZ, 01550 721482 e-mail: cam@camvintage.co.uk www.camvintage.co.uk 4th September – On the Buses, Bewdley Station, Severn Valley Railway, Worcestershire DY12 1BG, 01299 403816 www.svr.co.uk 4th September –8th Seaside Special Steam Day, Abbey Pumping Station Museum, Corporation Road, Leicester LE4 5PX, 0116 299 5113 e-mail: andrew.simpson@leicester.gov.uk www.abbeypumpingstation.org 4th September – Autumn Road Run, starts Salisbury Livestock Market, Netherhampton, Salisbury, Wiltshire SP2 8RH, 01747 823365 e-mail: m,bailey1950@btinternet.com www.thectp.org.uk 4th September – Tetbury Classic Car Show, Dolphin Hall and Memorial Recreation Ground, Tetbury, Gloucestershire GL8 8DS, 01666 503952 e-mail: calderstones@hotmail.co.uk www.tetburyclassiccarshow.org 4th September – Dudley Classic Car & Transport Show, Himley Hall, Dudley, West Midlands DY3 4DF, 01527 831726 e-mail: info@geminievents.co.uk www.classicmotorshows.co.uk 4th September – Historic Vehicle Rally, Wentworth Woodhouse, Wentworth, South Yorkshire S62 7TQ, 01527 831726 e-mail: info@geminievents.co.uk www.classicmotorshows.co.uk 4th September – Open Sunday, Bridgton Bus Garage, Fordneuk Street, Glasgow G40 3AH e-mail: info@gvvt.org www.gvvt.org 4th September – Trans-Lancs Transport Show, including road run, Museum of Transport, Boyle Street, Cheetham, Manchester M8 8UW, 0161 205 2122 e-mail: email@gmts.co.uk www.gmts.co.uk 9-11th September – Gala Weekend, Haycrafts Lane, off Valley Road, A351, Harmans Cross, Swanage, Dorset BH19 3EB, 07796 444631 e-mail: bppcltd@btinternet.com ww.bppcltd.co.uk 10-11th September – Bicker Steam Threshing, Bicker, Boston, Lincolnshire PE20 3AU, 01775 820273 e-mail: sc.dawson@virgin.net www.bickersteamshow.co.uk 10-11th September – Northleach Steam & Vintage Show, Northleach, Gloucestershire GL54 3PJ, 07765 692758 e-mail: info@northleachsteamshow.co.uk www.northleachsteamshow.co.uk 10-11th September – Heritage Open Days, Museum of Transport, Boyle Street, Cheetham, Manchester M8 8UW, 0161 205 2122 e-mail: email@gmts.co.uk www.gmts.co.uk 10-11th September – Coppice Steam & Working Trucks Show, Cossall Road, Trowell, Nottinghamshire NG9 3PG, 0115 849 8840 www.coppice-steam.wix.com/coppice-steam 10-11th September – 43rd Haddenham Steam Rally, A1241 Station Road, Haddenham, Ely, Cambridgeshire CB6 3PT, 07741 019848 e-mail: info@haddenhamsteamrally.co.uk www.haddenhamsteamrally.co.uk 10-11th September – Essex Country Show, Barleylands Farm Park & Craft Village, Barleylands Road, Billericay, Essex CM11 2UD, 01268 290228 e-mail: info@essexcountryshow.co.uk www.essexcountryshow.co.uk 10-11th September – Malpas Yesteryear Rally, Hampton, Malpas, Cheshire SY14 8JN, 01978 780749 e-mail: billevans8320@btinternet.com www.malpas-yeateryear-rally.co.uk 10-11th September – Hunton Steam Gathering, Hunton, Bedale, North Yorkshire DL8 1QF, 01609 748878 e-mail: cressingtemple@yahoo.co.uk www.huntonsteamgathering.co.uk 10-11th September – Transport Gala and 'Behind the Scenes', South Devon Railway, Buckfastleigh Station, Devon TQ11 0DZ, 01364 644370 e-mail: trains@southdevonrailway.org www.southdevonrailway.org 10-11th September – Lanlivery Vintage Rally & Country Fair, Nomansland, near Sweetshouse, Lostwithiel, Cornwall PL30 5AW, 01208 872921 e-mail: lanliveryvintagerally@hotmail.co.uk www.lanliveryvintagerally.co.uk 10-11th September – Laughton Show, Laughton Showground, Laughton, East Sussex BN8 6BN, 01323 811264 e-mail: laughtonshowground@gmail.com www.heritagefi eld.co.uk 11th September – Kent Classic Car Show, Aylesford Priory, Aylesford, Kent ME20 7BX, 01732 840787 e-mail:kentsclassiccarshow@hotmail.co.uk www.kentsclassiccarshow.co.uk 11th September – Otley Vintage Transport Extravaganza, Knotford Nook, Pool Road, Otley, Yorkshire LS21, 01943 463467 e-mail: nigelfrancis@btinternet.com www.ovte.co.uk 11th September – Speech House Vintage Show, The Speech House Hotel, Coleford, Gloucestershire GL16 7EL, 07769 785902 e-mail:mark.harris101@tiscali.co.uk www.fvvmc.co.uk 11th September – Ploughinh Match & Rally, Bickerstaff e, A570 Rainford By-pass, St Helens, Lancashire L39 0HJ, 01772 616850 e-mail: sheila-taylor2011@hotmail.co.uk 11th September – Farming Yesteryear, Scone Palace, Perth PH2 6BD, 01738 850582 www.svtec.org 11th September – South Yorkshire Transport Rally, South Yorkshire Transport Museum, Aldwarke, Rotherham S65 3SH, 07950 327237 e-mail: rally@sytm.co.uk www.sytm.co.uk/html/rally.html 11th September – Classic Vehicle Day, Gloucestershire Warwickshire Steam Railway, Toddington Station, Gloucestershire GL54 5DT, 01242 621405 e-mail: info@gwsr.com www.gwsr.com Photographed here by Len Jeff eries at the Earls Barton Festival of Transport in early June, this 1975 Volvo F88, LNV 486P, preserved by E M Rogers of Northampton, once used on continental runs, might make the company's long-preserved GMK 343, a 1936 Albion SPL557A, look small, but is itself dwarfed by the new Dutch-registered sleeper-cab Volvo FM beside it. How times change…
TRUCKINGLIVE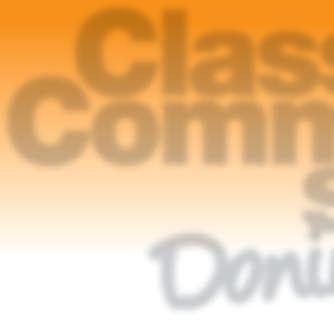 @TRUCKING_LIVE
Saturday 29th October 2016 Donington Park, Derby, DE74 2RPDonington Park,
! Over 100 stunning trucks
! Club displays
! Large autojumble and trade area
! Classic vehicle auction
For more information and ticket booking visit www.truckinglive.co.uk or call 01406 373421 Adult Ticket £8.00 - S A V E £ ! U N D E R 1 5 s F R E E T I C K E T S O N S A L E N O W
in association with: