A publication for progressive business
MEET THE ANC TOP 7
AFRICA'S MISSING LINK
The infrastructure that connects the continent to the world
MINISTER OF CHANGE
A cabinet member forging a path to future digital freedom
WORKING TOGETHER
Encouraging words from the EU Ambassador about SA–EU relations
TAKING ON CORRUPTION
The vast power of citizens' voices and the question of trust
BUSINESS
Issue 25 | December 2022
SOME OF THE LUXURY BUSES IN THE PARKING AREA
OFFICE STAFF & DRIVERS AT MAKHADO DEPOT
Front to right: Livhalani S, Sinyosi A.J, Netshifhefhe L.S, Mukwevho K, Mukwevho A.K
OFFICE STAFF AT MALAMULELE DEPOT (HQ)
Front seated left to right: Muguru L, Phuliwa T
Standing middle left to right: Chauke T, Makhethakhetha M, Mangannyi B.R.
Back Row Left to Right: Nghonyama T, Kotane A.V
CORPORATE SOCIAL INVESTMENT
Do Light Transport (PTY) Ltd is fully involved in social investment by value adding to society within the environment it operates. For this reason it has created the Managing Director Discretionary Fund (MDDF) which contributes by funding a variety of community needs, inter alia:-
• Education and training, like
- Early childhood development;
- Tertiary scholarship;
- Computer donations
• Disaster affected areas
• Sports and recreational creation
• Housing for destitute families
MANAGING DIRECTOR: MR MUKWEVHO MMBULAHENI
MISSION
Do Light Transport (PTY) Ltd (Registration No. 2005/001832/07) offers topclass transport services to its passengers within the parameters of required standards of the industry and in strict observance of the safety requirements of the sector.
ABOUT DO LIGHT TRANSPORT (PTY) LTD
Do Light Transport (PTY) Ltd was established 16 years ago by two entrepreneurs as a takeover from the defunct Swangi's Bus Services. In the evolutionary development of the company to where it is today, the company is currently both male- and female-owned, together offering much experience, from business to financial management expertise, chartering a new vision for a new company that has become a household name in the transport industry within the SADC countries.
Most significantly in the strategic positioning of the company is the acquisition of new fleet, introduction of new management strategies, sound investment in human resources, comprehensive plans on preventative and corrective fleet maintenance for optimal performance utilization. Central to this is our respect for and special treatment of our customers.
The company has since grown and broadened its horizons beyond daily commuters transport to operating 24 hours and providing mine workers and scholar transportation, and special hire across SADC countries. Based on its growth, the company has established depots in various areas, i.e. Malamulele, Thohoyandou, Tshitereke, Maila, Makhado Town.
OUR SERVICES
• Corporate travel • Cross-border touring • Group travel/touring • Daily commuting of workers and ordinary passengers • Scholar transportation • Mine workers transportation • Community social events transportation
The fleet of the company is diversified to cater for the various needs, i.e. semi-luxury and luxury buses as well as commuter buses.
RECKSON
374 Block A, Malamulele Industrial, Malamulele, 0982 P.O. Box 1571, Malamulele, 0982
mmbulaheni.mukwevho@gmail.com
Contact: Mukwevho Reckson
Reg No.: 2005/001832/07
Tel: 015 851 1555 • Fax: 015 851 1200 • Cell: 082 321 0585 • Telefax : 015 516 6858
A WARM WELCOME TO THE TOP 7
Dr Ramokgopa, a medical doctor by profession, has a rich past in the struggle against oppression and the economic emancipation of our people. She has served as a Gauteng PEC member, NWC member, Coordinator in the Office of the Secretary General (SGO), Deputy Minister of Health, Head of Gauteng Elections, MEC of Health and Executive Mayor of Tshwane.
This edition is dedicated to the newly elected leadership of the ANC National Executive Committee (NEC), who were voted in at the 55th ANC National Conference in December 2022. In particular, the new NEC top seven officials is the Business Update cover story. Other important themes that are covered in this issue include infrastructure development and re-industrialisation as a stimulator of economic growth.
The Special Economic Zones (SEZs) are key economic hubs both within the country and on the continent. Our article on SEZs focuses on their crucial role in South Africa's trajectory.
South Africa's major trade partners include European Union (EU) countries. In the publication we look at the benefits of the trade relationship between the EU and South Africa, with positive input from the EU Ambassador.
Fighting crime and corruption has been a priority of our government – corruption costs our economy billions of rands and impacts on service delivery, livelihoods, etc. Here, we focus on the implications of corruption in our country.
We are looking forward to engaging with our subscribers and the readership in 2023 and will continue to strive to create the platforms and opportunities that we can use to harness our collective strengths and unleash our maximum potential.
Sipho Mbele CONVENOR
CONVENOR'S MESSAGE 3
Publisher Yes!Media Suite 20-301B Waverley Business Park, Kotzee Road, Mowbray, Cape Town PO Box 44383, Claremont 7735 Tel: +27 21 447 6467 www.yesmedia.co.za Printed
Novus National Sales Manager Jan Weiss Project Sales Crosby Sekgaolelo Christa Nel Convenor Sipho
Managing Editors Seth O'Dea, Olivia Main, Alwyn Marx Art Director Clare Schenk PBF Editorial Team Stephen McQueen, Seth O'Dea, Miranda Abrahams-Hermans Contributors Kay Cheytanov, William Gumede, Sandra Kramer, Prof Evangelos Mantzaris, Mapula Oliphant, Vernon Subban Images shutterstock.com Business Update is published by Yes Media. Opinions expressed in Business Update are not necessarily those of Yes Media, the ANC or Progressive Business Forum. No responsibility can be accepted for errors, as all information is believed to be correct at the time of going to print. Copyright subsists in all work in this magazine. Any reproduction or adaptation, in whole or in part, without written permission of the publishers is strictly prohibited and is an act of copyright infringement which may, in certain circumstances, constitute a criminal offence.
by
Mbele
Chief Albert Luthuli House 54 Pixley Ka Isaka Seme Street Johannesburg
We
to
wish
welcome the new
Treasurer General of the African National Congress, Dr Gwen Ramokgopa – the first female Treasurer General in the history of the ANC.
CONTENTS
8 PRESIDENT'S SPEECH
President Cyril Ramaphosa's keynote address at the ANC's Gala Dinner.
14 ANC TOP 7
Profiles on the new top seven leading the ANC.
18 TRADE AND DEVELOPMENT
A special focus on SEZs can lead Africa to industrial and economic growth. By William Gumede
26 FOCUS ON THE EU
South Africa's relationship with the European Union is more than an agreement on paper, says EU Ambassador Sandra Kramer.
28 GOVERNMENT PROFILE
The story of the young Minister of Communications and Digital Technologies, Khumbudzo Ntshavheni, who is effecting change for indigent people.
30
INSURANCE
With Professional Indemnity Insurance, businesses have a safeguard against costly mistakes. By Vernon Subban
34 CORRUPTION
The most powerful tool in fighting corruption is to be found in citizens' participation. By Prof Evangelos Mantzaris
40 ENTREPRENEURSHIP
You can get there, but the road to success has a few bumps. By Kay Cheytanov
44 EQUALITY
Female legal practitioners still face an uphill battle to get to the top. By Mapula Oliphant
46 BOOK REVIEW
Character Insights for a Regenerative Future: 5 Leadership Superpowers to Drive Growth, Innovation and The Future of Work by Paul Steenkamp and Tanya Meeson describes the strategies for leadership towards a better future.
5
30 44 40 28 26 8
SAFETY, HEALTH & ENVIRONMENT
We are committed to maintaining the highest standard in safety during the execution of works and a minimum negative impact on the environment.
MANAGEMENT RESPONSIBILITY
The management of BRG Group is responsible for ensuring that all activities for the projects are planned and implemented timeously.
TRAINING AND DEVELOPMENT
Training in safe working methods is provided on an ongoing basis. We aim to improve the competency of our workforce and to achieve the highest level of productivity and competitiveness.
RESOURCES
More than 6 X Crane Trucks; 4 X Bucket/ Cherry Picker Trucks; 30 X Trucks (Between 3,5 Ton to 5 Ton); 25 X Heavy duty Vans/ Bakkies; Plant Machinery; Each team has all the tools to handle their specific tasks.
BRG Group is a l00% black-owned company, with a focus on becoming a service provider to the public and private sectors, Eskom and municipalities. We strive for self-betterment, solving the unemployment problem, and empowering previously disadvantaged communities. We offer an international standard of customer service, expertise, and delivery with keen local knowledge. We are committed to providing the highest level of services to our customers and ensuring that every customer is well served. Tel: 031 465 2473
www.brggroup | info@brggroup. co.za | felixn@brggroup.co.za
Tel: 031 465 2473 | info@brggroup.co.za | felixn@brggroup.co.za | www.brggroup
SERVICES • Electrification - Construction of Medium Voltage and Low Voltage Electrical Networks • Electrical Installations, Maintenance and Repairs • Street Light Installation and Maintenance • Specialists in MV/LV Underground Main Lines (cables) • Specialists in Overhead Lines (cables) • Substation Maintenance: Electrical installation repairs and Maintenance of MV/LV • House Service Connections (Prepaid meters) • Tree Cutting (MV/LV) Lines and Substations • Minor Works of MV/LV (ESKOM) • Fibre Optic Infrastructure CIDB Rating 7 EB (PE) / 8 EP (PE) | BEE Level 3
ANC'S FUTURE IS ALIVE WITH POSSIBILITY
The ANC's 55th National Conference, held from 16-20 December 2022 in Nasrec, Johannesburg, saw the election of the ANC National Executive Committee's new leadership – who have committed to implementing the resolutions they agreed upon at this important event. The resolutions that were envisaged involve driving economic transformation, broadband infrastructure, information technology, economic infrastructure and small business development.
The Progressive Business Forum (PBF) will play a key role in facilitating engagement between the Movement and business leaders around the country and across the globe, as economic growth continues to be a top priority on South Africa's growth and development agenda.
The PBF's Business Update publication will provide an opportunity for government to communicate with the readership, and PBF subscribers, to ensure that there is open dialogue and alignment on these key issues.
I'm excited to be part of the team. This is a huge challenge and a great honour. I look forward to our future interactions.
Let's stay in touch, shall we!
Gwen
TG'S MESSAGE 7
Newly elected Treasurer General of the African National Congress, DR GWEN RAMOKGOPA, offers hope for the future of the party and for that of the country. Engagement between the ANC and business leaders is key to our success, she says
PRESIDENT RAMAPHOSA ADDRESSES ANC GALA DINNER
ANC President Cyril Ramaphosa's keynote speech at the sold-out PBF Gala Dinner on 15 December 2022 inspired confidence in SA's future
8
President Ramaphosa delivers keynote address at ANC Gala Dinner
The ANC Gala Dinner, hosted by the Progressive Business Forum (PBF) on the eve of the party's 55th National Conference, was a resounding success. More than 300 guests – including businesspeople, corporates, representatives of small, medium and micro enterprises, NEC members and diplomats – attended the event on Thursday night at the Johannesburg Expo Centre in Nasrec, Johannesburg.
PBF Convenor Sipho Mbele said the purpose of the event is to raise funds for the ANC. He added, "This event is also to give businesspeople an opportunity to network with the ANC."
The Gala Dinner kicked off at 7pm, with the following keynote address delivered by President Ramaphosa to a captive audience.
PRESIDENT'S SPEECH
Members of the ANC National Executive Committee, Distinguished Guests, Comrades and Friends,
Thank you for being here this evening, as members of the Progressive Business Forum and as friends of the African National Congress.
Your presence here speaks to shared ideals, values and aspirations.
It speaks to a common commitment to promote economic development for the benefit of all.
Members of the PBF can confirm that it is the progressive policies of the ANC that have supported the ongoing transformation of our country's economy.
These have been difficult times, for the country, for the economy and indeed for our movement.
In the space of just five short years since we held our 54th National Conference, our country has been caught in strong headwinds.
First came the Covid-19 pandemic, followed by the 2021 social unrest, catastrophic floods earlier this year, the Russia-Ukraine conflict that sparked a
global cost of living crisis, and now, a debilitating energy crisis.
The first of these crises hit less than 10 months into the term of the sixth administration.
We have had to fulfil the 2019 electoral mandate and at the same time steer the ship through unexpectedly rough waters.
Likewise, the ANC has been experiencing turbulence.
We have borne witness to tendencies that are an affront to the values and traditions of the ANC.
Remaining firmly on the path of unity, renewal and socio-economic transformation has not been easy. But we have stayed the course.
"This year we held the 4th South Africa Investment Conference, which attracted R332 billion in investment pledges. We are now more than 90% of the way to reach our target"
9 PRESIDENT'S SPEECH
Right:
PBF Convenor Sipho Mbele
the past two years we have also made significant progress in orienting our society and economy along a lowcarbon, climate resilient development trajectory. We recently released a groundbreaking investment plan that paves the way for a sustainable and fair energy transition"
Two years since the emergence of Covid-19 plunged our country and the world into a state of fear, uncertainty and chaos, the pandemic is in abeyance.
This is thanks to a coordinated and effective national response that brought together all sectors of society.
It is thanks to the pro-poor policies of the ANC-led government that ensured that society's most vulnerable were sheltered from the worst impacts of the pandemic.
We designed and implemented a special social relief of distress grant that reached more than 10 million people and increased existing social support.
We implemented a range of relief measures to support businesses in distress and to enable them to pay their employees.
When vaccines became available, South Africa was at the forefront of global advocacy to ensure that they were made available to all.
We subsequently rolled out the largest mass vaccination programme in our history.
Just as we have been able to see out the worst global health emergency in living memory, we are now seeing the green shoots of economic recovery.
The size of the South African economy now exceeds pre-pandemic levels, and real
GDP grew by 1.6 per cent in the third quarter of this year.
Despite the impact of the pandemic, last year South Africa posted its largest trade surplus on record.
Over the past year around 1.5 million new jobs were created.
While employment has not yet recovered to pre-Covid levels, the latest employment figures are encouraging.
The Presidential Employment Stimulus has now reached over one million participants, providing opportunities to South Africans who would otherwise be unemployed.
The process of economic reform to kickstart growth, create more jobs and attract higher levels of investment continues to bear fruit.
Fundamental structural reforms to improve the business operating environment have taken place or are underway.
In 2018 we announced an ambitious drive to attract R1.2 trillion in investment over a five-year period. This year we held the 4th South Africa Investment Conference, which attracted R332 billion in investment pledges.
We are now more than 90% of the way to reach our target.
Over the past two years we have also
made significant progress in orienting our society and economy along a low-carbon, climate resilient development trajectory.
We recently released a groundbreaking investment plan that paves the way for a sustainable and fair energy transition.
The ANC-led government has stayed the course on broad-based black economic empowerment.
The inaugural Black Economic Empowerment Advisory Council that will guide government on the process of intensifying economic transformation met for the first time this year.
We held the first Black Industrialists Conference.
Over the past 11 years, this key programme has supported black enterprises to the value of R55 billion.
We are strengthening the transformative impact of public spending through the draft Public Procurement Bill, which will go to Parliament next year.
This year has also seen legislative changes around employment equity, another key tool of transformation. The amendments to the Employment Equity Act are aimed at bringing about greater compliance and to regulate sector-specific targets.
10 PRESIDENT'S SPEECH
"Over
ANC Deputy President Paul Mashatile and President Ramaphosa at the 55th National Conference
Next year we will mark two decades since the passage of the Broad-Based Black Economic Empowerment Act. It will be an opportunity to reflect on how far we have come in leveraging this law to transform the racialised ownership patterns of our economy.
This has been a year of intensifying the fight against corruption.
The State Capture Commission has finalised its work and government has submitted a detailed implementation plan to Parliament.
The NPA's Investigating Directorate, the Special Investigating Unit, the Hawks and other law enforcement bodies are coordinating the investigation and prosecution of several corruption cases related to state capture.
Within our movement, there has been renewed momentum towards fulfilling the resolutions of the 54th National Conference on eliminating corruption. Comrades and friends,
These are not insignificant gains.
They are a demonstration that the ANC is making progress.
We still have huge challenges, but change is taking place and things are getting better.
The aspiration of common prosperity cannot be realised without a dynamic and growing economy that creates jobs and brings dignity to all.
Despite the many challenges we have faced over the past five years, we have been able to stay on course to deliver on the resolutions of the 54th National Conference.
We recall that the conference mandated the state to "actively seek partnerships with the private sector and provide leadership to guide the country towards its developmental goals".
The message to the Progressive Business Forum and to the friends of the PBF is that we cannot grow and transform our economy without you.
This year's conference is a watershed in many respects.
It is a test of whether we will continue to remain faithful to the renewal of the ANC and to the transformation of our economy a nd society.
Only a united ANC can unite the South African people.
Only an ANC that has rid itself of undesirable tendencies and practices can deal decisively with corruption.
Only an ANC that is comprised of loyal, selfless cadres whose only desire is to serve the cause of the South African people can ensure that the public service reflects the same values.
The ANC is our political and ideological home.
The task we face is to make the ANC the political home of all the South African people.
As the renewal of the ANC continues to gather momentum, we have the utmost confidence that we will restore the glory of our movement and regain the trust of the people.
We recall these words by Martin Luther King Jnr: "Human progress is neither automatic nor inevitable. Every step towards the goal of justice requires sacrifice, suffering and struggle, the tireless exertions, and passionate concerns of dedicated individuals."
Gathered in this room are the dedicated individuals of which Dr King speaks; dedicated to a better South Africa and to an economic recovery that leaves no-one behind.
South Africa is recovering. The ANC is being restored to its founding values. Our country is moving forward.
With your support and through your commitment, we will build on the progress we have made over the last five years to build the country that we all seek and need. I thank you.
"Only an ANC that is comprised of loyal, selfless cadres whose only desire is to serve the cause of the South African people can ensure that the public service reflects the same values"
Programme Director, Minister Lindiwe Zulu
13 PRESIDENT'S SPEECH
Live performer Zamajobe
MEET THE ANC TOP 7
The results of the vote for the ANC's top seven leadership positions were revealed at its 55th National Conference on 19 December 2022. We welcome the new leaders, who are expected to usher the party into the 2024 general elections
PRESIDENT CYRIL RAMAPHOSA
Cyril Ramaphosa was elected ANC secretary general in 1991 and became the ANC's chief negotiator during the negotiations that ended apartheid. He was elected chairperson of the Constitutional Assembly after the first democratic elections in 1994. Ramaphosa resigned from politics in 1996 and became well known as a businessman. He returned to politics in 2012 and served as the deputy president of South Africa from 2014 to 2018. He was also chairman of the National Planning Commission. At the ANC's 54th National Conference on 18 December 2017, he was elected president of the ANC. Two months later, the National Assembly elected Ramaphosa as president of South Africa. He began his first full term as president in May 2019 following the ANC's victory in the 2019 South African general election. While president, Ramaphosa served as chairperson of the African Union from 2020 to 2021 and led South Africa's response to the Covid-19 pandemic.
14
PRESIDENT PAUL MASHATILE
Paul Mashatile previously held the position of Treasurer General of the African National Congress from December 2017 to December 2022 and was the acting Secretary General of the ANC from January 2022 to December 2022. Formerly an anti-apartheid activist, Mashatile was recruited to the interim leadership corps of the ANC and SACP in 1990. He was elected to the Gauteng provincial legislature in 1994 and between 1996 and 2008, and later between 2014 and 2018, he held several ministerial portfolios in the Gauteng provincial government. Mashatile served as Minister of Arts and Culture between 2010 and 2014. Before that, he was briefly Premier of Gauteng province from 2008 to 2009. He remains especially influential in Gauteng, his home province, where he was also ANC provincial chairperson between 2007 and 2017.
NATIONAL CHAIRPERSON GWEDE MANTASHE
Gwede Mantashe made history by becoming the first trade unionist to be appointed to the board of Directors of a JSE Limitedlisted company, namely Samancor, in 1995. He was the Secretary General of the National Union of Mineworkers until their 12th National Conference held in May 2006 and Secretary General of the African National Congress at the party's 52nd National Conference in 2007. On 18 December 2017, he was elected as the National Chairperson of the African National Congress. He is also a former chairperson of the South African Communist Party and Secretary General of the ANC.
On 26 February 2018, during a cabinet reshuffle by President Cyril Ramaphosa, Mantashe was appointed Minister of Mineral Resources. In May 2019, he became Minister of Mineral Resources and Energy, when his earlier portfolio was merged with the energy portfolio.
SECRETARY GENERAL FIKILE MBALULA
Fikile Mbalula was elected President of the Botshabelo Student Congress in 1986. In 1987 he was elected to the Executive Committee of the South African Youth Congress (SAYCO) and proceeded to serve as an area member of the United Democratic Front (UDF). A seasoned politician at a young age, Mbalula was elected president of the ANC Youth League in August 2004, having previously held the post of secretary general. He was elected to the ANC NEC at the party's Polokwane conference in December 2007. Mbalula ran the highly successful ANC campaign for the 2009 general elections as manager and is credited with assisting in installing a number of high-ranking leaders in office during that time. In May 2009, Mbalula became the Minister of Sport and Recreation and was appointed as Minister of Police in 2017.
DEPUTY
15 ANC TOP 7
Nomvula Mokonyane served in the Gauteng Legislature from 1994 in various portfolio committees before she was appointed MEC of Agriculture, Conservation and Environment in 1996. She became MEC for Safety and Liaison from 1999 to 2004 and was appointed Housing MEC between 2004 and 2009. She was elected as a member of the National Executive Committee (NEC) of the African National Congress at the 52nd National Conference in 2007, 2012 in Mangaung and 2017 in Nasrec.
On 6 May 2009, Mokonyane became Gauteng's first female premier. She was first appointed to the cabinet of South Africa in May 2014, serving as Minister in the Department of Water and Sanitation, a position in which she led the Lesotho Highlands Water Project. She became Minister of Communication under President Cyril Ramaphosa in January 2018 and holds an Honorary Presidential position of SA-China People's Friendship Association.
Maropene Ramokgopa served on the National Executive Committee (NEC) of the African National Congress Youth League (ANCYL). She was member of the Provincial Executive Committee (PEC) in 2008. Ramokgopa co-founded the young women's desk and wrote the concept document. She is a current member of the PEC of the African National Congress in Limpopo. In 2008, she served as manager and National Working Committee (NWC) coordinator of the ANCWL nationally. She served as the manager in the ANCWL's national working committee during the time Angie Motshekga was the president. Maropene Ramokgopa is the Chief Advisor to the President of South Africa at the African Union (AU). In 2016, she represented South Africa as the head of mission at the consulate general in Mumbai, India, a position she served in for four years.
TREASURER GENERAL GWEN RAMOKGOPA
Dr Gwen Ramokgopa has worked as a health practitioner and a public servant. She served as a medical officer at GaRankuwa Hospital and later became the National Health Programme Manager at the Independent Development Trust. She was the executive mayor of City of Tshwane Metropolitan Municipality from 2006 to 2010 and before that served as the MEC for Health in Gauteng from 1998 to 2006. Following her term as Tshwane mayor, she was Deputy Minister of Health in the South African Government from November 2010 to May 2014. She is the chancellor of Tshwane University of Technology. She also served as chairperson of the executive committee of the former Pretoria City Council in 1995.
Ramokgopa was born in Atteridgeville and completed her MBChB degree at MEDUNSA north of Pretoria.
FIRST DEPUTY SECRETARY GENERAL NOMVULA MOKONYANE
SECOND DEPUTY SECRETARY GENERAL MAROPENE RAMOKGOPA
ANC TOP 7 16
SEZ INFRASTRUCTURE TO STIMULATE ECONOMIC GROWTH IN SA
SEZs have the potential to resolve Africa's industrialisation challenges of linking African products to global value chains, adding value to its primary commodities, and diversifying export industries. But unless SEZs can help African countries with these issues, there is no business case for establishing them, writes WILLIAM
GUMEDE
18
Special economic zones (SEZs) can still play a critical role in developing new industries, beneficiating raw materials, and diversifying South Africa's exports. That is, if they are linked to the overall national development strategy, done in full partnership with business, and freed from the governance problems of the public sector such as incompetence, corruption, and inefficiency, which has stymied SEZs up to now.
SEZs, which are also termed export processing zones, free trade zones and free ports, are geographically demarcated areas that governments dedicate to specific industrial development by giving fiscal incentives, regulatory exemptions, and public infrastructure support. It is a key policy tool many high-growth economies in Asia have used to build manufacturing,
export capacity and lift economic growth. According to the International Labour Organisation, by 2007, SEZs have accounted for US$851 billion worth of exports – which is around 41% of global exports – and for 68 million direct jobs created.
Clustering infrastructure, industries and public goods in one specific region, means that a country can leverage scale to build a critical mass of related, complementary and synergetic value chain components that need similar skills, technologies and market links. This forms an ecosystem that boosts economic development, attracts investment and fosters an environment for innovation. Companies share resources, costs and infrastructure.
The overriding idea is to concentrate limited public funds, resources and infrastructure to develop or establish new industries with the help of private sector investment, skills and technology. Importantly, as Douglas Zhihua Zeng argues, SEZs "should only be used to address market failures or binding constraints that cannot be addressed through other options. If the constraints can be addressed through countrywide reforms, sector-wide incentives, or universal approaches, then zones might not be necessary".
If successful, SEZs could provide positive spillovers to the rest of the economy. These spillovers can be direct or indirect. The direct impact is rising economic growth, new manufacturing industries and beneficiation. It boosts employment, increases local and foreign exchange income. It brings new technology, innovation and skills, and diversifies the economy. It increases the productivity, efficiency and competitiveness of local companies, the productivity of local labour, and the income of local citizens.
WHY DO COUNTRIES ESTABLISH SEZ'S?
SEZs are established because governments lack the skills, resources and capacity to introduce nationwide reforms to establish conducive environments for investment attraction, industrial upgrading and infrastructure development. Furthermore, as Douglas Zhihua Zeng argues, governments also established SEZs because they lack the capacity to tackle
vested interests, capture and political opposition to country industrialisation reforms, and then implement it on a smaller, more protected and ring-fenced scale, through SEZs.
If a country lacks effective state capacity, public services and infrastructure such as power, water and transport, SEZs – located in a smaller geographical area – could offer an opportunity to use the limited state capacity, public services and infrastructure to potentially great impact, which could catalyse other parts of the economy.
However, if investments can be attracted, industrialisation fostered and technology, knowledge and skills acquired through normal policy avenues, incentives and state-business partnerships, SEZs are not necessary. SEZs must only be established if constraints such as government corruption, incompetency and red tape cannot be addressed speedily in the broader economy, and SEZs then are established as smaller protective zones where these governance failures are absent.
A critical part of the success of SEZs is that they need to be part of the overall national industrial strategy of a country – they must be exempt from the inefficiencies, corruption and mismanagement normally associated with developing country governments and must respond to real market demands.
Some of the purposes of SEZs are to create new industries that do not exist at the time, beneficiate raw materials and so create new value-add industries, attract foreign investment when it is difficult to do so under normal circumstances, and to develop an export economy. SEZs can also be specifically established to transfer new technology, knowledge and skills that the country lacks, that are critical to industrialisation.
The SEZ is almost an incubator, where experimenting, manufacturing, innovation and learning can happen behind protective barriers – and the final product then exported to global markets. SEZs have been crucial in skills, technology and knowledge transfer and industrial upgrading from basic to value added industries in South Korea, Taiwan and Singapore.
Africa, Morocco and Nigeria set up SEZs to penetrate the European Union market. Rwanda set up SEZs to manufacture new products for exports.
19 TRADE AND DEVELOPMENT
Within three years, 3% of Rwanda's workforce were employed in its new SEZ. Mauritius set up SEZs to produce processed sugar for export. Such was the Mauritian success, that when the sugar industry was at its peak, the country dominated 50% of the EU market for processed brown sugar.
The SEZs must be a zone of competent management, corruption-free, devoid of the public sector red tape and effectively integrated with local and global market. SEZs must have a specific industrialisation purpose and must not become a collection of subsidised warehouses that create jobs artificially at great cost, as has been the case in many failed SEZs in Africa and South Africa. Many researchers worry that SEZs may only develop certain parts of a country, creating "enclaves", and the impact will not be transferred to the wider economy.
GOVERNANCE OF SEZS
Before a country establishes SEZs, it must put together a national industrialisation, economic growth, or long-term development plan. Such a plan must be based on an analysis of the state of the country's economy, its development needs and its human capital. There has to be an assessment of the comparative advantages –the resources – the country has, what it can do with domestic resources, capital and skills, and what will be needed to build with outside help. Related to this, there has to be a comprehensive analysis of the country's comparative position in the global economy, trade and supply chains.
A central pillar of any country's industrialisation, growth and long-term development strategy is how to build local production capacity. Establishing SEZs, for example, could be the mechanism to build local production capacity through attracting foreign investors to the SEZs and then getting them to upgrade local production capacity, by partnering, transferring technology, skills and knowledge, and sourcing inputs from local firms.
There have to be clear reasons for the establishment of SEZs, including how they fit into the national industrialisation, development, or long-term country economic growth plan. If the intention for example is to
attract foreign direct investment – which the country cannot attract through traditional methods – the objective of attracting investment through the SEZs must be integrated into the country's growth and development plan.
There has to be a business case for an SEZ. This means there has to be a global demand for the products manufactured in the SEZ and a market for the products produced. An SEZ must be embedded in the comparative advantage of the country and cannot be established based on political, ideological, and interest-group considerations.
It is absolutely crucial that the SEZ forms part of a country's national long-term development or industrialisation plan, rather than a standalone job creation exercise.
Once the business case for SEZs has been made, there has to be an assessment of the implications of establishing SEZs for existing businesses, institutions and policies. After this, SEZ laws, policies and supporting and governing institutions will have to be created. Well-thought-out, pragmatic and credible laws, regulations and institutional frameworks are crucial to govern SEZs. Governments must implement these consistently, honestly and competently to foster investor, market and society confidence that the SEZ is not going to be another avenue for corruption, selfenrichment and failure. The business environment must be conducive, efficient and friendly. The costs of doing business –registration, logistics and customs – should be conducive for companies to set up.
The public infrastructure – power, rail and water – for SEZs must be working, reliable and cost effective. Poor, unreliable or lack of infrastructure is a significant factor increasing the costs of doing business, global pricing competitiveness of products manufactured and of labour utilisation. Sound infrastructure is a crucial competitive advantage for investors to set up shop in an SEZ.
SEZs must also be linked to the supply chains of local industry. Local firms must provide the inputs, material and services to the companies in the SEZs. If local firms do not have the capacity to do so, it will be crucial for governments to also provide them with assistance, incentives and rebates to be able to link into the supply chains of
By 2007, SEZs have accounted for US$851 billion worth of exports – which is around 41% of global exports –and for 68 million direct jobs created
the SEZ firms. Doing this considerably maximises the positive spillover effect of SEZs.
There has to be a clear strategy of how local firms will be linked to the supply chains of the global firms in the SEZs. Many global firms buy more than half of their inputs from other firms and outsource their manufacturing to other smaller firms. In such cases they only retain design, marketing and research and development functions. It is crucial that as part of the industrialisation strategy a country encourages global firms attracted to the SEZs to source their inputs locally. And if local companies do not have the capacity to produce inputs for global companies, the SEZ strategy must outline how the capacity of local firms could be built up with the support of foreign investors. This would usually involve incentives being given to foreign players to build the capacity of local suppliers through transferring skills, technology and providing financial support, where necessary. Governments must actively intervene to overcome market failures in the value chains linking local suppliers to that of international investors.
There have to be clear monitoring, evaluation and assessment mechanisms to ensure that SEZs are on track to meet their stated objectives. There has to be benchmarking of the SEZ against comparable successful ones elsewhere. Mechanisms need to be in place to intervene if the SEZ is in danger of veering off course. Those managing the SEZ must be held accountable for delivering on the stated objectives of the entity.
SEZs could be fully government or business owned or could be public-private arrangements.
The SEZs in developing countries that have been fully government owned have mostly failed – as all the governance failures
21 TRADE AND DEVELOPMENT
of the public sector, such as corruption, incompetence and red tape are repeated in the SEZs also, making the entity unviable. Public-private arrangements, in which the private sector co-governed and co-managed, have generally been the most successful. An effective, competent and pragmatic management structure is crucial in managing a SEZ. Sound operational management skills are crucial to make the SEZ a success. Many SEZs in African countries and in South Africa fail for the same lack of implementation and execution management capacity found in their public sectors – especially if the same incompetent public sector managers are operating the SEZs.
It is also important that the SEZ's infrastructure development is part of an integrated public infrastructure development programme. In such a public infrastructure investment programme, the SEZs public infrastructure investment would be the anchor of broader infrastructure expansion. SEZs are often giant industrial structures that could damage the environment significantly. The construction and management of SEZs must be done in such a way to protect the environment. Many first generation SEZs neglected the environment. Many are now trying to claw back environmental destruction in the wake of mass industrialisation that took place without taking the environment into account. It is crucial that SEZ investors be required to report on environmental, sustainability and governance (ESG) performance.
For another, many of the first generation SEZs construction rarely consulted with local communities, civil society and interest groups. If a site chosen to construct the SEZ involves uprooting local communities, acquiring their land and property, the process must be done in consultation with them, fairly and compassionately.
Consultation with local communities, civil groups and interest groups is also crucial in identifying the local comparative advantages and to link the SEZ investor activities with local input, material and services, so crucial to maximise the positive spillover effect of the SEZs.
WHY SEZS HAVE FAILED IN MANY AFRICAN COUNTRIES AND
IN SA SEZs in South Africa and in African countries
have failed for the same reasons that development fails in these countries, including SEZs not being integrated as part of a national growth, industrialisation, or long-term development strategy. SEZs are often set up for ad hoc policy objectives, such as only job creation or only attracting foreign investment. In Africa, only Mauritius, Rwanda and Morocco made SEZs part of their national development strategies.
In many African countries, SEZs are often set up for ideological, patronage and corrupt reasons. A business case for SEZs is often not made. In many cases African governments established SEZs without having anchor private sector investors. Mauritius was successful with its SEZs in developing a processed sugar export industry because the government partnered with European processing companies.
More recently, Ghana, Ivory Coast and Nigeria were successful in processing cocoa, by partnering with European companies to co-produce chocolate for export.
African SEZs have not prioritised linking industries to global value chains. They also have not prioritised using SEZs to develop new industries for export. Neither have African countries used SEZs to add value to the primary commodities they export or to upgrade their countries' skills, industrial and technology bases.
Projects are often not decided based on a business case, but rather on which company gives the largest kickback. The CEO of South Africa's Dube Tradeport SEZ was suspended because of alleged corruption. Many African and South African SEZs are not internationally competitive – and are economically non-viable.
The public sector governance failures –incompetence, corruption and inefficiency – that often undermine development, delivery and efficiency in South Africa and African countries, are often also replicated in SEZs. The legal, regulatory and institutional structures of SEZs are often lacking or poorly defined – open to different interpretations or not consistently implemented. Furthermore, in some cases, although national governments decree SEZs, in many instances they do not give them the financial, infrastructure or political support. New governments, whether national or provincial often withdrew support for SEZs established by their predecessors.
Furthermore, SEZs in African countries often
take a long time to put legal, regulatory and institutional structures in place – and sometimes even longer to operationalise. Incentives are often either uncompetitive or overgenerous, undermining local industry outside the SEZs.
Business procedures are slowed down by red tape, and special customs and tax are incoherently applied. Governments often do not have an adequate understanding of the requirements of businesses they want to invest in the SEZ. Many African and South African SEZs start without any anchor business investor, which that the state is the anchor or biggest investor. In South Africa, the most successful SEZ is the Tshwane SEZ, which started with an anchor investor, the Ford company.
Public infrastructure in Africa and South Africa is often neglected. Supply of power, water, rail, roads, ports and internet is often not consistent. This makes it unproductive for investors to set up in SEZs – as cost of infrastructure is a determining factor. In South Africa and in many African countries, the governance management structures of SEZs are often run solely by the state – and the corruption, incompetence and mismanagement are often replicated in the SEZs. One of the reasons for the success of the Tshwane SEZ has been the partnership between the government and the private sector, where both co-govern the management structure of the SEZ. Many African and South African SEZs are not linked to their domestic economies, but operate largely as enclaves, disconnected from the national economy and local businesses. Investors in SEZs are insufficiently linked to local suppliers. There are often no special efforts to strengthen the capacity of local suppliers, who may not have the capacity to deliver inputs to foreign companies in the SEZs. For another, SEZs also often do integrate primary, secondary and tertiary industries into the investor supply chain.
Unlike in China, Singapore or Taiwan, African and South African SEZs also often do not integrate the boosting of research and development into the industrial value chains of companies in the SEZs. The technical learning, knowledge transfer and industrial upgrading is therefore not as effective as it has been in many Chinese,
22
South Korean or Singaporean SEZs.
Many African and South African SEZs have often faced opposition because they were constructed on sites where local residents had to be forced off their land, moved out of their homes, and their ancestral and historical sites disturbed. This means that local communities are often hostile to SEZs in their areas. Communities opposed the construction of the Makhado SEZ, in Limpopo, and Dube Tradeport SEZ, in KwaZulu-Natal, over allegations that their land rights had been trampled on. It is therefore crucial that land, property, and historically sensitive site disputes with local communities over the location of SEZs are resolved in a participatory manner. More importantly, that SEZs should not be located on sites where it involves displacing communities, expropriating their property, and desecrating their historical sites.
CONCLUSION
The location of SEZs is no longer a comparative advantage. This means that SEZs will have to be internationally competitive. SEZs can
only be successful and competitive if they are well-thought-out and part of a national development, growth and industrial plan.
There has to be a business case for SEZs, based on the country's comparative advantages. SEZs must be internationally and locally competitive.
They have to be governed competently, honestly, and according to consistently implemented laws. SEZs have to be closely monitored, benchmarked, and have clear goals. They must be held accountable for their performance and if they fail, they may have to be in some cases reduced as SEZs. SEZs must also operate in ways that safeguard the environment, use green technology, and uphold human rights.
SEZs must resolve Africa's industrialisation challenges. These include the inability since colonialism and apartheid to link African products to global value chains, and the struggle to add value to its primary commodities. Africans have also struggled to build manufacturing, diversify product offerings, and produce export industries.
Africa has been unable to secure new technology, knowledge and skills. Unless SEZs can help African countries with all these issues, there is no business case for establishing them.
WILLIAM GUMEDE ASSOCIATE PROFESSOR SCHOOL OF GOVERNANCE, WITS UNIVERSITY
TRADE AND DEVELOPMENT
Why choose Solar Power?
The most effective method of producing electricity in small- to medium-scale applications is Solar power. "Every two hours the energy received from the sun on the earth's surface is enough to meet the entire world's electricity demand for a year."
Our solar botany systems remove Co2 from the atmosphere and have the ability to produce crops and vegetables whilst producing electricity, and produce up to 3% more electricity per annum.
We provide services, and supply the most effective and renewable energy systems based on high-level assessment and design. We believe our biomass energy solution has the ability to solve a major part of the South African energy problem, with a combination of bio and solar energy.
We are an • e-nergetically e-stablished • e-xpertly e-ducated • e-ffectively e-nforcing • e-fficiently e-conomical • e-nvironmentally e-ngineered • e-lectron e-mpowered and an • e-lectricity e-ntity
Why choose Bio Solar Power?
Biomass is solar energy stored in organic matter. It is a renewable energy source because new plants and trees will grow and replenish the supply used in the energy production.
Tel: 079 906 8082
Email: info@solarsolar.co.za Website: www.solarsolar.co.za
THE SOLAR EXPERTS
Won't it be Sweet for the sugar industry to take on the extra load that Eskom is shedding?
SA AND THE EU: A PARTNERSHIP OF EQUALS
Ambassador of the European Union to South Africa, SANDRA KRAMER, shares her views on the excellent relationship between South Africa and the EU
African and European Union leaders met in February 2022 in Brussels and stated that they would work towards a renewed partnership. The Final Declaration included specifically sustainable and sustained economic development among their priorities.
I greatly value the invitation to connect with the Progressive Business Forum through this article to discuss the important trade and investment links between the European Union (EU) and South Africa.
I started my assignment as the European Union's Ambassador to South Africa by presenting my credentials to the President of the Republic of South Africa on 11 August this year.
For the past few years, I served as Africa Director at the EU's Directorate-General for International Partnerships, a period during which the ties between the EU and the African continent deepened significantly, as showcased by the successful EU–Africa Summit mentioned above.
Prior to that I worked on trade, investment and business when serving at the EU delegations to Indonesia and India. Economic and industrial policy was my focus when I worked at the DirectorateGeneral for Enterprise and Industry.
By way of background, allow me to note that the EU, founded on representative democracy, is far more than an inter-governmental body representing 27 sovereign European member states –including Belgium, Bulgaria, Croatia, Czech Republic, Denmark, Germany, Estonia, Ireland, Greece, Spain, France, Italy, Cyprus, Latvia, Lithuania, Luxembourg, Hungary, Malta, the Netherlands, Austria, Poland, Portugal, Romania, Slovenia, Slovakia, Finland and Sweden. For instance, the EU institutions have exclusive competence over trade and investment policies, while working in synergy and collaboration with member states who lead on trade, investment and business promotion.
The EU is the largest economy in the world, comprising the largest trading block, with a customs union and a single market of close to 450 million consumers. The EU is at the forefront of fighting against climate change and aims to achieve climate neutrality by 2050, which underpins our commitment to the Just Energy Transition Partnership with South Africa.
The EU and South Africa enjoy a strategic partnership, the only one the union has on the African continent. It frames our relations, dialogues and cooperation at all
levels, from presidential summits to technical cooperation.
The EU is South Africa's largest investor, with 40% of FDI stock, as well as South Africa's preeminent trading partner, making up 22% of SA's total trade. This success is firmly based on the legal framework governing our trade relations – the EU–SADC Economic Partnership Agreement – and the certainty and predictability it provides.
Thanks to this agreement, trade flows have continuously risen, leading for the first time to a positive trade balance for South Africa in 2021 of some R15 billion.
More than 1000 EU companies are active in South Africa. They contribute substantially to South Africa's economic growth and transformation.
The EU is strongly committed to foster economic transformation in South Africa and supports tackling the triple challenge of poverty, inequality and unemployment.
• EU companies provide an estimated 350 000 direct jobs and almost triple that in terms of indirect jobs in South Africa.
EU companies are geographically spread across many parts of South Africa: while the majority are in Gauteng, a significant number are also based in the Western Cape, KwaZulu-Natal and the Eastern Cape.
26
• EU companies make a notable contribution to broad-based black economic empowerment:
› 27% of EU firms have a B-BBEE rating of Level 4 or better
› 22% of EU companies have B-BBEE ratings at Levels 5 to 9
› 88% of maximum targets in social economic development objectives
› 74% in supplier development
› 65% in skills development
› 48% ownership targets, of which 17% black owners and 9% black females. One of the most important outcomes of the EU–Africa Summit is the Global Gateway investment package. Global Gateway provides for investments to enhance partnerships between the EU and Africa in the fields of digital, climate/energy, transport, health, education and research.
For example, we currently work in close partnership with the Department of Small Business Development to improve small businesses' competitiveness, access to finance as well as an improved regulatory environment, including the reduction of red tape.
And with the Departments of Basic Education, Higher Education and Training as well as Labour and Employment, we are
closely collaborating to improve pathways from learning to earning, focussing on skills development.
The EU is fully committed to the swift implementation of the Just Energy Transition Partnership and will mobilise R520 million (€30 million) in grants, and through the European Investment Bank, some R17 billion (€1 billion) to support South Africa's priority investments for just energy transition.
During my mandate, I look forward to establishing closer links with the business community and working together to improve the investment climate, so that South Africa can reap the benefits of being an attractive investment destination.
Beyond doubt, South Africa enjoys many assets that are attractive to foreign businesses, including a solid financial sector and a strong judicial system. But challenges remain such as aging infrastructure, the energy crisis, and the need for a more predictable environment from a policy and legislative perspective, as well as tackling corruption and enhancing security.
To constructively address these challenges, the EU works together, including through the EU Chamber of Commerce and Industry in Southern Africa based in Johannesburg. Its mission is to work
towards an attractive investment climate in South Africa by engaging with South African stakeholders and business associations.
I look forward to a fruitful engagement with all of you in the Progressive Business Forum. We see great potential for cooperation and for business. Together, in a partnership of equals, we can make the most of the economic and investment opportunities that lie ahead of us.
SANDRA KRAMER AMBASSADOR OF THE EUROPEAN UNION TO SOUTH AFRICA
27 FOCUS ON THE EU
MEET THE YOUNG MINISTER OF COMMUNICATIONS AND DIGITAL TECHNOLOGIES EFFECTING CHANGE: KHUMBUDZO NTSHAVHENI
Minister of Communications and Digital Technologies Khumbudzo Ntshavheni hails from Sibasa in the Vhembe District of Limpopo Province. She holds an MBA degree from the University of Bradford in the United Kingdom and is a graduate of Rand Afrikaans University (RAU), where she read for her undergraduate degree in Political Science, while completing two postgraduate degrees in Development Studies and Labour Relations. She matriculated from Mbilwi Secondary School in Sibasa, which remains one of the bestperforming public schools in South Africa.
On 29 May 2019, President Cyril Ramaphosa appointed her the Minister of Small Business Development. She was acting as a Minister in the Presidency during the 2021 July Riots. She was re-assigned to the position of Communications and Digital Technologies Minister on 5 August 2021.
During her tenure as Minster for Small Business Development, she mobilised the township and rural entrepreneurship programme (TREP), to assist informal, micro and small enterprises to rebuild and restructure the economy in townships and rural areas. The TREP was used as a vehicle to assist informal business owners
whose businesses were destroyed during the riots of July 2021. She also extended a helping hand to all restaurants, including shisanyamas, and hair salons that were forced to close their doors as a result of the national lockdowns caused by the outbreak of the Coronavirus pandemic in 2020. After announcing 1000 beneficiaries of the accelerated small business funding, Ntshavheni called for tech to be one of the key drivers for small business development in South Africa.
Ntshavheni has a long and distinguished track record of effecting change at a young age. Indeed, her political career cuts across both the student and youth movements. She was the youngest activist and part of the leadership of the South African Youth Congress (SAYCO) in the then Northern Transvaal. And was part of the young student activists who mobilised and led the Congress of South African Students (COSAS) after it had unbanned itself in 1989. On the day of the release of President Nelson Mandela, she addressed the Far Northern Transvaal sub-region's – present-day Vhembe Region – impromptu celebration rally on behalf of the Pioneers Movement she was leading.
At the age of 14, she convinced President Nelson Mandela to adopt 16 years as the voting age of South Africa during the CODESA negotiations. She has led both the youth (SAYCO and ANCYL) and student (COSAS and SASCO) movements at various capacities, including the National Executive Committees. After her last tenure in the NEC of the ANCYL, she was appointed as one of 22 persons to an ANCYL National Task Team tasked with rebuilding the ANC Youth League (ANCYL) structures from branch, regional and provincial levels in April 2013, wherein she served as the National Fundraiser when the ANCYL was also faced with financial liquidity challenges. She has also led the ANC in her home province of Limpopo, including at the provincial executive committee level. She has work experience in the fields of strategic management; information technology; change management; and communication and marketing. She is also the founding Director and Chairwoman of Nkho Trading – a transport and logistics business, owing to her mother's involvement in the taxi industry.
Ms Ntshavheni started her professional and academic career as a junior lecturer at
Minister Ntshavheni is putting the country on the path to a better digital future with improved digital infrastructure and emerging technologies for all people
28
the University of South Africa (UNISA) and then proceeded to be South Africa's youngest and first female spokesperson of a Premier, in the service of Premier Ramatlhodi. She later worked as a Chief Information Officer for the Department of Local Government and Housing in Limpopo and a Manager for Tourism Investment for the Trade and Investment Limpopo (TIL). Ms Ntshavheni was once the youngest Municipal Manager in South Africa when she worked in that position for the Ba-Phalaborwa Municipal Council. She was also the Chief Operations Officer at the State IT Agency (SITA). She has served on numerous boards incIuding Limpopo Tourism Agency, Denel and Bokamosa Barona.
Before joining the 6th Parliament of the Republic of South Africa, Ms Ntshavheni was a serial entrepreneur with interests in transport, FMCG and agriculture. She recently received the University of Johannesburg (UJ) Dignitas Award (2022)
at the Prestigious Annual Dignitas Awards Dinner and Ceremony. The UJ Alumni Dignitas Awards recognises the achievements and hard work of alumni who have made significant contributions to UJ's respective fields of study, profession, industry and community.
Minister Ntshavheni is spearheading the drive to conclude South Africa's broadcast digital migration, which is 11 years overdue. To date, the Department of Communications has installed over a million set-top boxes in its digital migration process. "I am ensuring that qualifying households receive the best service from our caring government," Ntshavheni said on Twitter, adding that, "The government-subsidised decoders come with clear quality pictures for better viewing." She says digital migration is going to be a game changer for South Africans, as it will open up more opportunities for content creators and frees the spectrum for IMT services necessary for the digital
economy. She has overseen the successful auctioning of the spectrum for R14.4 billion in a process that was delayed for more than 18 years and paving the way for the deployment of 4G and 5G networks across the country. She facilitated the development and launch of South Africa's own AppStore DigiTech, which will soon be available across all smart devices, giving opportunities for app developers in South Africa and Africa to have their apps marketed globally. In partnership with the UJ and Tshwane University of Technology, she recently launched the Artificial Intelligence Institute of South Africa with an aim of inventing South Africa and Africa's future in the digital economy. Minister Ntshavheni says, "the AI Institute will enable South Africa to keep pace with the latest developments in data analytics and artificial intelligence and supporting economic growth".
GOVERNMENT PROFILE
PROFESSIONAL INDEMNITY INSURANCE
– AN ABSOLUTE ESSENTIAL FOR PROFESSIONAL SERVICES BUSINESSES
VERNON SUBBAN reminds us that even the most renowned practitioners have slipups that can be costly financially and reputationally, which is why it is crucial that businesses have PI Insurance
While South African professional services businesses continue navigating under ever increasing pressure, they are not spared the "quiet quitting" trend spawned from the Great Resignation narrative that follows hot on the heels of the Covid-19 pandemic. From the
heightened threat associated with weakened supervision of employees working the hybrid schedule, to the challenge of increased privacy and cyber risks, mistakes are bound to happen. The client or third party who suffers a financial loss as a result of that error seeks recourse through litigation
against these businesses and the trajectory from this sort of claim can slash through a balance sheet with devastating effect without adequate cover from a Professional Indemnity Insurance policy. The value of this insurance to provide cover to correct the error and cover the legal costs to defend
30
a claim against the business, cannot be overemphasised.
PROFESSIONAL INDEMNITY INSURANCE EXPLAINED
Professional Indemnity (PI) Insurance is also known as Professional Liability Insurance, Errors and Omissions Insurance or Malpractice Insurance (for Medical Professions). It is a type of liability insurance that covers businesses and individual professionals for the financial consequences of claims of neglect and errors or omissions from a client or third party who pays a fee for their services or advice.
Traditionally professionals were considered to be doctors, lawyers, accountants and architects. Fast track to the present and we have a reliance on the services provided by a myriad of occupations – IT consultants, estate agents, travel agents,
beauty therapists, event planners, content marketers and the list travels on. There is also business's increased use of external consultants, so the term professional has broadened indeed. This has created a climate of increased accountability and responsibility from an even wider spectrum of professionals.
WHY IS PROFESSIONAL INDEMNITY INSURANCE SO VITAL NOW?
◗ Businesses that offer advice or provide a service for a fee, are expected to have extensive knowledge and skills in their area of expertise. They are also expected to carry out their duties according to set standards. These businesses can therefore be held legally responsible for any harm or financial loss caused to a client or third party due to any act, omission or mistake. The cost
of defending a claim of negligence is staggering. Even if a claim is unfounded – it still has to be defended. PI Insurance will offer that safety net to keep those front doors of a business opened.
◗ The economic downturn, coupled with significant skills shortages is the main driver of professional liability claims of recent. The construction industry which relies heavily on supervision of junior staff are struggling to survive the brain drain. There is also increased pressure on professional services businesses to take on work outside of their scope of practice due to increased labour costs and revenue shortages – eg. architects having to perform their design work and engage in project management duties. The frequency and severity of professional indemnity claims becomes inevitable under these circumstances.
◗ The changing regulatory environment has shown that consumer friendly legislations breeds a client who is most likely to seek redress if they feel that their providers of professional services were negligent or fell short in any way. The last thing any business wants is for a disgruntled client to prevent them from attracting new clients or from trading altogether due to defending a ruinous claim without the backup of PI Insurance.
◗ The litigious culture from other parts of the world, has influenced the South African consumer, which has led to a rise in professional indemnity claims.
31 INSURANCE
Without Professional Indemnity Insurance, the trajectory from a claim can slash through a balance sheet with devastating effect
◗ Some professions are bound by legislation to have PI Insurance in place in order to remain compliant – eg. doctors, architects, lawyers, insurance brokers etc.
◗ Professional bodies also strongly recommend PI Insurance cover and source the best options either as requirement or as a benefit.
◗ When engaging in corporate contract work, PI Insurance is a prerequisite – eg. those in building or information technology fields.
PROFESSIONAL INDEMNITY INSURANCE POLICY IN BRIEF
PI Insurance is a specialty coverage and forms the cornerstone to a comprehensive Business Insurance Portfolio.
PI Insurance protects businesses against client/third party claims of:-
PI Insurance protects businesses against client / third party claims of:
◗ Negligence/Faulty service (errors) eg. an estate agent who gives incorrect advice on a property evaluation.
◗ Failure to provide the service (omissions).
PI Insurance covers:-
◗ All forms of business – sole proprietors, partnerships and corporations.
◗ Directors and employees are included if business is a corporation.
◗ Will also cover sub-contractors/ consultants providing services or advice on the company's behalf, unless they are expected to hold their own PI Insurance cover.
PI Insurance will cover:-
◗ Legal costs to defend the claim.
◗ Cost of any damages awarded to the plaintiff (client / third party).
The amount of PI Insurance coverage needed:-
◗ Will depend on the type of business and the risks they are exposed to, eg. Business Rescue Practitioners (BRP's) who are drawn from accounting, engineering and legal fields. These professionals have to increase their amount of PI Insurance coverage with each turnaround as the risks associated with rescuing an ailing business from liquidation is extremely high.
NB:- It is important to note that although a PI Insurance policy predominantly offers protection in the event of negligence, most insurers also include cover for:-
◗ Infringement of Intellectual property –eg. unintentionally infringing on other's copyrights/trademarks, or if in media infringing on broadcasting rights.
◗ Dishonesty
◗ Defamation
◗ Loss of documents.
RISK MANAGEMENT AND PROFESSIONAL INDEMNITY INSURANCE
PI Insurance is only one aspect of risk management. Risk mitigation strategies including risk reviews, formal systems for recording and reporting of incidents of liability and negligence should be an integral part of due diligence for professional services businesses. Insurers need to be kept informed all the way as these proactive strategies will hold the business in good stead to negotiate premiums, deductibles/excesses or any additional terms to be included upon renewal or inception of the policy. Insurers are also enthusiastic in assisting with mitigating professional indemnity risks by offering incentivised schemes to businesses adopting mentorship, peer review and supervision systems.
ABOUT PROFESSIONAL INDEMNITY CLAIMS
It might seem like the end of the world if a PI claim is brought against a business. Having a PI Insurance policy will manage the risks posed to a business and its hard-won professional standing.
◗ PI Insurance is triggered by the cause of liability, which is actual or alleged breach of professional duty – eg.
If an IT Consultant designs a software package for a company and during its implementation, the software does not work correctly with a resultant loss of business – the policy will cover the liability of the IT Consultant for the damages to the company.
◗ PI Insurance policy is a 'claims made' policy – it responds to claims during the policy period or when the policy is 'live'.
◗ A PI claim is a long and drawn out process and can take years to come to resolution.
It can also take years to be brought on by a client (long after service delivery), so if a director or employee of a company retires, it is important for arrangements to be made for the company to keep them covered or renew the policy for several years after retirement.
CONCLUSION
Owning a professional services business is a grind and a hustle. It's about pounding the pavement to chase that next lead and it's all about making lasting relationships. The merits of a PI Insurance policy coupled with a comprehensive risk management programme would be invaluable to preserve all that toil. Even a completely baseless claim could lead to the demise of a business just through the cost of defending that claim. PI Insurance ensures that the professional services business will be protected against legal liability, threat of litigation and potential damage to its reputation. Even the most illustrious of practitioners do make mistakes.
VERNON SUBBAN INSURANCE BROKER SUBBAN AND SUBBAN RISK MANAGERS
32 INSURANCE
Even a baseless claim could lead to the demise of a business through the cost of defending that claim
CHALLENGES AND OPPORTUNITIES TO FIGHT CORRUPTION
THE QUESTION OF TRUST
The lack of political trust in South Africa is founded principally, if not exclusively, on political acts such as corruption, lack of ethics, state capture and perpetual legal violations. These everyday realities threaten the very legitimacy of the system, leading to mistrust and non-compliance with the law by citizens.
Whereas political trust is founded on good governance based on the existence of accountability mechanisms and ethical codes in all spheres of life. Citizens expect good and ethical governance at all levels of society, meaning that politicians and public administrators are obligated and expected to adhere to the principles of accountability, transparency and integrity, which are the cornerstones of anti-corruption measures such as detection, prevention and deterrence.
Policies and their honest and transparent implementation are the foundation of
accountable, people-based service delivery. Political trust is not won by verbose party manifestos, distribution of food parcels or pre-election promises, but by politicians' and administrators' actions. Once citizens realise that manifestos, policies and promises are forgotten, mistrust becomes a tangible reality and takes on a wide variety of forms – founded on a vast array of individual and community thoughts, perceptions, relationships and actions – leading to political and social outcomes that illustrate a mixture of power relations and contradictions.
Trust is both a collective and an individual reality that is inevitably transformed into feelings, relationships, plans and activities – the latter two of which are, in society, determined by the government's answers to citizens' questions. Recently, government's plans and activities have been negatively associated with a plethora of dirty dealings, including two of its Cabinet
Ministers spending R3.5 million in hotel accommodation, and the Covid-19 supply chain and procurement-based multibillionrand theft. The impact of such actions on the relationship between the government and its citizens hugely undermines the honesty, accountability and legitimacy upon which administrative mechanisms operate within a democracy that is healthy and corruption-free.
Every time a new policy is announced, political trust is brought into question. All levels and positions in the state apparatus come under scrutiny: from the president to the provincial premier, municipal mayor, judiciary, political parties, 'corrupt mediators', even the politicians' families. In fact, the whole system comes under the spotlight. In most cases, personal distrust overlaps with governmental distrust, because policy, planning and implementation is in most instances personified by a specific individual.
Part of this article, written by PROFESSOR EVANGELOS MANTZARIS, has been based on an empirical report on South Africa's National Anti-Corruption Advisory Council (NACAC), as identified in South Africa's National AntiCorruption Strategy 2020-2030, first announced in President Ramaphosa's 2021 State of the Nation Address
34
Familiar faces in political and senior administration dominate all social media, while middle managers in the small municipalities living it up and driving the Maseratis escape detection until exposed by whistle-blowers. Political leaders are the faces of the regimes and systems they represent.
Citizens' trust in state institutions and their rulings, or opposition parties, is a serious barometer of a healthy democracy. This trust epitomises the very essence of democratic legitimacy that is both internalised and externalised by peoples' zest for wholehearted willingness to participate and act in the building of a democratic State that rewards honesty and punishes corruption.
THE SOUTH AFRICAN CASE
The latest widely acknowledged and respected opinion poll by Afrobarometer has shown that trust in the country's Parliament has declined to 27% and in the president to 38%. And for the first time during the existence of the opinion poll initiative trust in the courts of law has dropped to 43%.
Furthermore, the level of trust in the African National Congress has fallen to 27% and is especially low among more educated and younger South Africans, while the opposition parties' tally is at a lower 24%.
The Public Protector received a 42% vote of trust, while only 36% trusted the Electoral Commission of South Africa, with trust levels particularly low among younger respondents. The Department of Health recorded the highest level of trust in comparison to other state institutions (56%).
CHALLENGES AND OPPORTUNITIES TO ENHANCE SOCIAL MOBILISATION TO COMBAT CORRUPTION
The path to social accountability is paved through the generation and articulation of citizens' voices, to elicit enforcement of sanctions when public service provision fails, and to promote answerability of public authorities. Therefore, effective social accountability is made up of three building blocks: voices, enforcement and answers. The fundamental initiatives consist of: • The achievement of citizens' participation
in the fight against corruption and paving the way to social accountability initiatives can only be achieved through citizens' active involvement and coordination that leads to collective action capabilities.
• The existing local context realities are the foundation of the successful planning, designing and implementing of social accountability initiatives to counter corruption in the delivery of public services.
• Deep study and understanding of citizens' expectations and attitudes is at the root of preparing the strategic State path in the process of tailoring capacity building activities that empower citizens to counter corruption.
• Continuous engagement of all trusted and widely respected stakeholders and actors in their communities, enabling them to share and articulate the communities' voices. This makes social accountability initiatives more effective.
• Creation and development of participatory budgeting, leading directly to the planning, formulation, decision-making and monitoring of budget execution, especially at local government level.
THE CHALLENGES AND OPPORTUNITIES: CONCRETE ANSWERS FOR THE WAY FORWARD
The focus begins and ends with empirical evidence and is based on known final results. These results point to a fundamental absence of an anti-corruption coordinating body based on concrete and well accepted and known international examples. Historically speaking, it will be nationally and internationally understood that the Zondo Commission has shown with concrete evidence many corrupt individuals in the public sector. And yet, after fair court decisions only ten of these individuals have been jailed. How then, can citizens be expected to trust their government?
The answer can be found in the historical success of anti-corruption coordinating bodies in Africa instrumental in enhancing social mobilisation to combat corruption. In Rwanda, the Anti-Corruption Advisory Council is headed by the country's Chief Ombudsman and includes nine members from the key state departments, civil society organisations and private sector.
A coordinating Secretariat is responsible for a daily campaign covering the whole country and reports the corruption and anti-corruption failures and successes daily on radio, television and social media. Furthermore, all the Council members communicate daily with the media, private sector and civil society, convincing them to become actively involved against corruption and mobilise their communities and constituencies to become an integral part of the effort.
The Council operates at national level but is also decentralised at district, sector and cell levels. The country's civil society leadership has been encouraged to cooperate with the Council to sensitise the public to the consequences of corruption, research and reports of corruption to the police, National Public Prosecution Authority, and the Office of the Ombudsman.
The Council's key responsibilities are to research and report/opine on strategies against corruption; thoroughly study and research all reports that emanate from anticorruption institutions and recommendations to advance the fight against corruption; maintain continuous channels of information exchange on corruption between institutions; research, assess and evaluate all reports that emanate from organisations regarding corruption in Rwanda and recommendations that are based on their positions; planning and implementation of all processes resulting in the approval and publication of an annual report of the achievements in the fight against corruption in Rwanda.
The success towards building the foundations that will lead to social mobilisation and, ultimately, social accountability can be easily compromised by specific historical, political or cultural experiences, which can influence the communities' behaviour and attitudes towards the government at all levels.
35 CORRUPTION
Afrobarometer has shown that trust in the country's Parliament has declined to 27% and in the president to 38%
As international and South African literature has shown, there are key common issues, such as lack of citizens' knowledge of their rights and corruption realities as well as types and particularities of corruption. These realities could be tackled through several initiatives that are achievable at all government levels, but initially beginning in the local government terrain:
• Awareness and promotion of the values of honesty and integrity among all communities, with a view to prevent corruption.
• Organisation of classes and communitybased special meetings, beginning with district and local municipalities, on all subjects dealing with corrupt acts, their types, and the role of communities in their defeat. At municipal levels, the community leaders as well as the ward committees can and should play a key role in mobilisation.
• Identification of the causes of corruption in the context of the area's socioeconomic conditions.
• Investigation of a public officer's conduct that the community or its members have reasonable grounds to believe relates to corrupt practices.
• Coordination and cooperation with all known state institutions and anticorruption entities and organisations authorised to investigate, prosecute, prevent and combat corrupt practices. Consultation, cooperation and information exchange/s with the appropriate bodies locally, provincially and/or nationally authorised to conduct inquiries or investigations in relation to corruption. Adaptation and strengthening of mechanisms for educating the public to respect the public good and public interest.
Development of educational and other programmes in collaboration with civil society organisations and disseminating information and sensitising the public to the negative effects of corruption. The creation of an anti-corruption coordinating body run at its initial phase by a highly trained, knowledgeable and skilled Secretariat will have several key responsibilities, including:
• Research and reports/opinions on strategies against corruption. Thorough study and research of all reports emanating from anti-corruption institutions and recommendations to advance the fight against corruption.
• Maintenance of continuous channels of information exchange on corruption among all anti-corruption institutions.
• Research, assessment and evaluation of all reports that emanate from organisations regarding corruption and recommendations that are based on their positions; planning and implementation of all anti-corruption processes.
Collective effort on the part of all government, civil society and communities throughout the country to become aware of and active about reports and existing government strategies and plans against corruption; Secretariat-planned reports and initiatives emanating from anti-corruption institutions and entities in the effort to advance the fight against corruption; continuous exchange of all channels of information on corruption between all anticorruption institutions and communities and all varieties of media; all reports and results of anti-corruption cases undertaken by anti-corruption agencies and institutions; monthly anti-corruption reports distributed to all national, provincial and local state departments and institutions, including the cases and successes in the corruption and anti-corruption efforts.
All these initiatives, plans, designs, and their implementation will take place under the auspices of the Project Management Office. The entity's main objective is to operationalise the existing policies, strategies and procedures together with the existing multilateral initiatives on governance and anti-corruption; identify the dynamics and realities for risk analysis and institutional assessments; governance and anti-corruption project design measures and supervision monitoring, and evaluation and similar operational matters.
The following little-known case points to the need for the next unit, the Whistle-Blower Protection Unit: Grishen Bujram (43) was an underground MK fighter and a UDF activist in the 1980s.
Later, as a whistle-blowing ANC councillor in the Endumeni Local Municipality in KwaZuluNatal, Bujram was gunned down in Sibongile Township near Dundee on 15 June 2007. He had reported the unlawful sale of 17 RDP houses by then-ANC Mayor Thandeka Nukani – who had also acquired one for herself – to the police, the council, and all ANC structures. The two men implicated in the murder used the mayor's car during the crime. Both were convicted and jailed, one for life and the other for 20 years. The mayor was also charged and appeared in court, but the charges were eventually withdrawn due to insufficient evidence.
Whistle-blower protection is crucial for the success of anti-corruption detection and enforcement and should be a key aspect of any whistle-blowing system. Indeed, it will be one of the most important duties and responsibilities of the Secretariat. This is due to the nature of the corrupt individuals involved: those parties who stand to reap substantial benefits through their corrupt activities also stand to be arrested and seriously punished if they get caught out. Politicians and administrators who risk reporting these corrupt activities therefore put themselves and their families, coworkers and managers in potentially serious danger.
The Whistle-Blower Protection Unit is responsible for considering the circumstances under which suspicions of wrongdoing can be reported inside and outside the organisation; has the knowledge and means to provide legal and physical protection to whistle-blowers; ensures that existing reporting channels, such as information hotlines, also exist for individuals working in the private sector; encourages positive attitudes towards whistle-blowing among citizens by promoting whistle-blowing policies and publicising post-reporting
37 CORRUPTION
Whistle-blower protection is crucial for the success of anti-corruption detection and enforcement
follow-up; ensures that individuals considering reporting suspected cases of wrongdoing have access to advice that is confidential and free of charge; forms part of external bodies such as NGOs and national associations; and introduces periodic assessments of the effectiveness of rules and regulations on the protection of whistle-blowers.
It needs to be understood that as insiders, whistle-blowers have unique knowledge, access and expertise with regards their organisations and, therefore, also with regards the functions and dysfunctions of their institutional realities. This information allows them to detect corruption or other matters of concern that might otherwise remain hidden. However, this knowledge often places them in a difficult position, owing to loyalty to colleagues and supervisors, contractual confidentiality obligations, and the risk of retaliation.
This scenario pinpoints the challenges associated with the distinction between the three different types of reporting: anonymous, where a report or information is received, but no one knows the source; open, where individuals openly report or disclose information, or state that they do not require their identity to be kept secret; and confidential, where the identity of the informant is known to the recipient, but will not be disclosed without the individual's consent, unless required by law. The staff of the entity should be enabled to negotiate with and guide everyone connected to such circumstances as well as the ant-corruption units of the specific institutions.
While legislation exists that provides protection from occupational detriment for employees who disclose information of unlawful or corrupt conduct by their
employers or fellow employees, more needs to be done. There are a number of initiatives that could be introduced – such as proper training, which will have a positive effect on the workplace structure, or the introduction of much stronger policies with severe consequences for the corrupt.
The Research and Policy Unit is responsible for researching anti-corruption initiatives. Its key function is to facilitate and conduct research and analytical studies on issues pertaining to the development of anticorruption initiatives locally, regionally and internationally. Researchers employed in the unit can also be directly involved in staff training throughout the anti-corruption institutional terrain; contacts, meetings and digital conferences can connect staff with colleagues and academic researchers on the African continent for exchange of ideas, research and insights. Potential staff members of such a unit should be university graduates with at least a master's degree in the social, law or economic sciences, preferably with knowledge of and/or exposure to the anticorruption genre.
The Education Office operates at two levels: the institutional and the public. The institutional focuses on training all members of NACAC as well as those in all other anti-corruption agencies. The foundation is an 'induction training programme' providing basic training to new employees, all of whom spend the first few months of their service in the Research and Policy Unit to improve their knowledge on corruption and anticorruption scenarios, investigations, successes, processes, structures and challenges, before being considered for their final posting. The new recruits' training could last at least a year, while the trainees work and learn at the Research and Policy Unit. During the process the courses will include corruption prevention, communication skills, rules of evidence, law, computer forensics, financial investigation skills, and cognitive interview techniques, among others. Throughout the period of employment, the training continues at higher levels.
On the other hand, is the public pillar, which will be reserved for awareness campaigns and educational programmes to mobilise society in the fight against corruption.
CLOSING REMARKS
From 1994 until 2022, the South African government has enacted and implemented a vast number of laws, official rules and regulations, and introduced a populous and widely diversified group of organisations, institutions and entities to fight corruption, including Chapter 9 entities. All the existing laws, rules and regulations have been rigorously amended, so they are extremely detailed and thorough, and the anti-corruption agencies, organisations and entities have had successes and failures. But while the NDP has accepted that all this effort has, for the most part, not worked, it has done so without providing reasons for the failure.
The South African transition and the theory and practice of the National Democratic Revolution are still in process for many – if we believe the theorists still praying for the success of the French students' powerful slogan from May 1968: 'Be realistic, strive for the impossible'. This transition has been given a variety of names, including the 'deferred revolution', 'first transition', 'second transition', 'second phase of the transition'.
The prophets of the African revolutions, from Thomas Sankara to Oliver Tambo and from Patrice Lumumba to Samara Michel, are gone. The Africanisation of university curricula following the much debated but still misunderstood 'Fees Must Fall', is still in the long unveiling process.
The late Claude Ake's 1978 prophetic book, Revolutionary pressures in Africa, comes to two key conclusions. First, the revolution will be televised – as has been seen in Polokwane, Mangaung and the Expo Centre. And second, the National Democratic Revolution against corruption, greed and avarice cannot take place in stages – this is the key message of the National Anti-Corruption Strategy 2020-2030. It can only succeed if it is a continuous and un-interrupted process, coordinated efficiently, professionally and honestly.
This article was sponsored and subsidised by the Inclusive Society Institute (ISI), an institution that functions autonomously and independently from any other entity.
38 CORRUPTION
The National Democratic Revolution against corruption, greed and avarice can only succeed if it is a continuous and un-interrupted process
LET'S BUILD HEALTH
www.sakhiwo.com mail@sakhiwo.com
HEALTHCARE.
Current projects
SOUTH AFRICA
• Limpopo Central Hospital
• Siloam Hospital
• Sipetu District Hospital
• New Head O ce (RTMC)
• New Training College (RTMC)
LET'S BUILD HEALTH
WE SPECIALISE in strategic health planning, health briefs, facility planning, architectural design, project and construction management, health technology, consultancy and advisory services related to hospital infrastructure development, commissioning and health facility maintenance management.
WE SPECIALISE in strategic health planning, health briefs, facility planning, architectural design, project and construction management, health technology, consultancy and advisory services related to hospital infrastructure development, commissioning and health facility maintenance management.
www.sakhiwo.com
• Sebokeng Hospital (Infant Care Complex)
• Nelson Mandela Academic Hospital (Oncology, ICU)
ANGOLA
Luanda Private Hospital
ZIMBABWE
The Avenues Woman & Child Hospital
WE SPECIALISE in strategic health planning, health briefs, facility planning, architectural design, project and construction management, health technology, consultancy and advisory services related to hospital infrastructure development, commissioning and health facility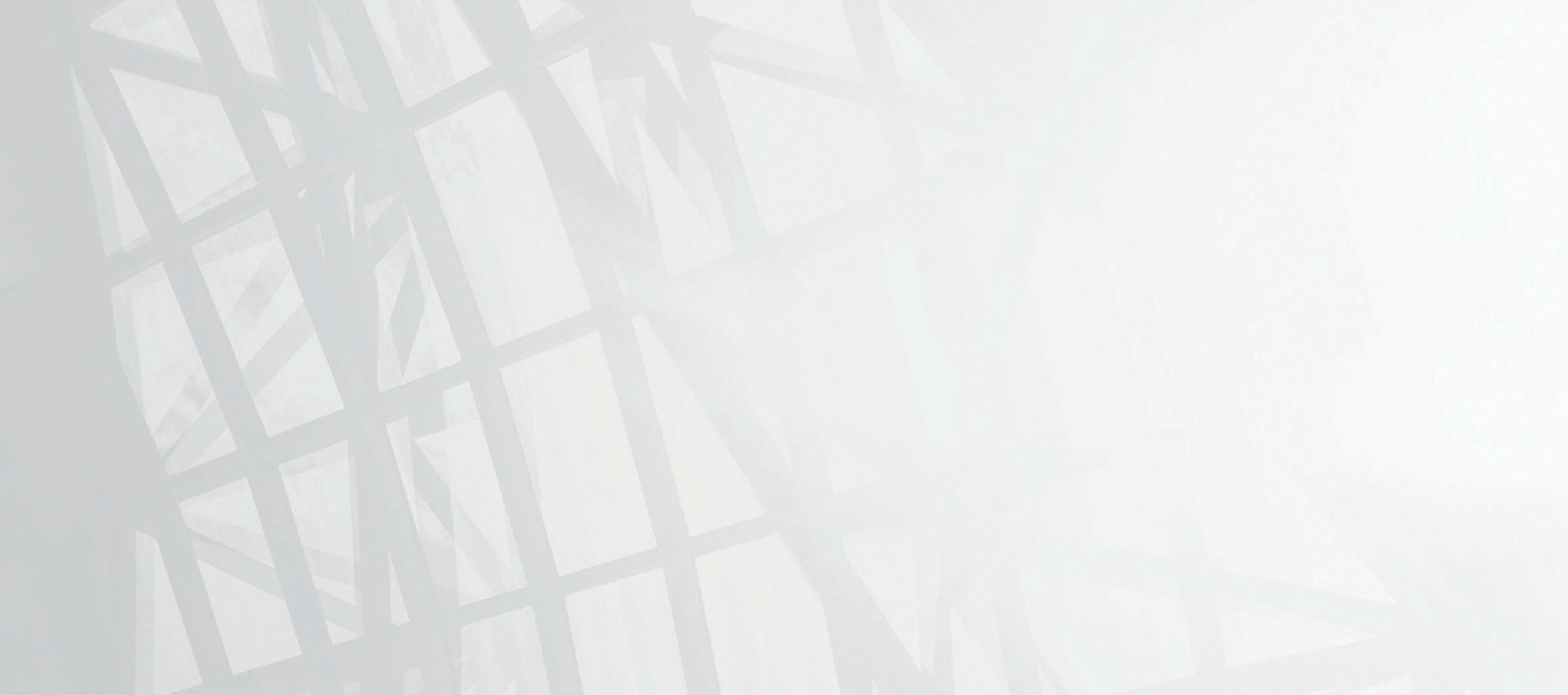 Previous projects
SOUTH AFRICA
• Cecilia Makiwane Hospital
• Frere Hospital (Oncology, ICU)
• Thabazimbi District Hospital
• Letaba Regional Hospital
• Ngwelezane Hospital (Paediatric Burns Unit)
• Lilitha College of Nursing
• Eastern Cape Health Facilities Maintenance
MOZAMBIQUE
• Nampula General Hospital
GAMBIA
• Horizons Private Clinic (TA for AfDB)
NAMIBIA
• Otjiwarongo Referral Hospital
• Ondangwa District Hospital
• Khomas District Hospital
• Katutura Hospital
• Windhoek Central Hospital
SAKHIWO Health Solution is an organisation that provides Clinical Engineering Management services for: Medical and support service facility equipment planning, Functional narrative design, Implementation of HT projects, Commissioning process including the integrated civil, electrical and mechanical engineering, Maintenance of health facility engineering projects with Post occupational evaluation assessment for quality value returns of project cost.
WE BELIEVE IN THE POWERFUL IMPACT OF WORLD-CLASS
SAKHIWO – Leaders in Health Infrastructure Development.
A JOURNEY WELL TRAVELEDWHAT IT TAKES TO GET HERE!
KAY CHEYTANOV has some sage advice on following the (sometimes rocky but ultimately rewarding) road to entrepreneurship
40
When I started my business 21 years ago, I genuinely didn't think I was starting a 'business'. I was simply following my passion and looking for a way for it to pay for itself – and for me.
To some, it didn't seem likely that I would find much success. You see, I hadn't done any business courses or gotten a degree in management and so it probably appeared as though I was woefully underprepared to make any sort of income. However, armed with just a secretarial diploma, a bit of my intuition, and plenty of drive, ahead I went. I'll be the first to admit that from the outside it may not have looked like I was going to get far, but those three things allowed me to fulfil my dreams.
A WORD OF WARNING
The year was 2001. It was 21 years ago, and I was a musician singing in a band. I loved singing and seeing the joy that people felt during live performances, but after years of touring the country and singing in dingy bars and clubs; my spirit was broken. I had become tired of drunken audiences, high patrons, and living life at night. I realised that I needed a new audience, but who would that audience be? Where would I find them, and how would I make enough money to live?
The journey I went on for the next two decades is not for the fainthearted. It has been an epic adventure, yes, but one that cost blood, sweat, and tears. More than that, it was the cause of many broken relationships, required me to work around the clock, non-stop for years before I saw any rewards – and don't get me started on the mental and emotional trauma I experienced during that time.
Yip, it doesn't sound pretty, does it? But as I write this today, I will gladly tell you that it was worth every moment of sadness, panic, and loneliness. At least, it was for me.
EXPECT THE PATH TO CHANGE
One morning, driving along Sandton Drive, I heard a radio ad for The Zone Computer College, and in that moment a lightbulb switched on in my head.
I decided I would take my music to high schools around the country and get colleges
and universities to fund this by giving them a platform through which they could introduce their study options to the same students. This 'shared stage' approach worked, and, in my mind, it was a match made in heaven. I needed an audience to test my music and these institutions needed kids to know about their offering.
What I didn't realise, though, was while my audience was going to grow, singing would be the last thing I would end up doing. Having heard the radio ad, I was inspired to contact schools and tertiary institutions with my idea. Within three months, I was out there singing a few songs before switching over to a lively introduction, talking to matric learners about the various career options available to them.
My message at the time was simple: "Do what you love, and you'll never work a day in your life" and because I was dressed like a rockstar and clearly loving what I was doing, I sold this message to my young audiences. Little did they know that after the performances I was grabbing my pencil skirt and blazer to present a more corporate vibe when I needed to see clients and partners.
EXPECT CRITICISM
My parents were so worried about me. They just couldn't understand why I needed to travel this hard and lonely path, especially when I was so clever and passionate. They asked the usual questions, like: "Why didn't I simply apply for any position and get a 'real job'?"
The truth is that if I had a cent for every time I heard that phrase, I would quite literally have been a millionaire by the age of 30. You hear that all the time, but back in the mid-2000s, this was the truth in my world. It was hard for my parents and others to grasp my vision, to watch me struggle, and harder still for them to stress about me potentially failing. As a mother now, I can see why they were so fearful, and yet, I'm still grateful that I persevered and followed my heart.
YOU WILL DO EVERYTHING, AND I MEAN EVERYTHING!
What most people didn't know was that for the mere 20 minutes that I got to sing every other day, I was spending hours and
hours doing absolutely everything else. I was recruiting more schools, convincing more tertiary institutions that this was the new way of marketing, completing all the admin required, capturing hundreds of learner records until the early hours of the morning… the list of my responsibilities was endless.
That's because I was the boss, the singer, the presenter, the salesperson, the financial director, and the everything else in between. It's not just because this was my passion, but also because there wasn't enough money to hire more staff. Added to that, the band that I was touring with wasn't exactly what you would call 'employable administrative personnel'. They were more the beer-drinking, weed-smoking kind of characters, bless them.
So really, I had to do everything. I had to get stuck into all the jobs that needed to be done, and I had to do it alone. Trust me, it was far from glamorous, and the rewards weren't exactly streaming in.
KEEP LEARNING BUT KNOW WHEN TO GET HELP
It was during my second year when I decided to go solo with my music. I let go of the band and hired only a sound engineer and road manager to tour with me. I also got an accountant to come on board and balance the books, but the rest was still on my shoulders. It was admin heavy and not particularly stimulating, I have to admit, but I learned invaluable skills ranging from best business practices and client relations to conflict management and how to read an income statement.
In my third year, I landed our first corporate sponsor. This was a big moment, and it was this milestone that catapulted the company to new heights.
41 ENTREPRENEURSHIP
The truest nugget that I picked up was that every time you think you've reached the end of your tether, you actually have a little bit more to give
It opened the door to so many things, but in that moment, it meant that I could hire a data capturer, a booking agent, and a PR company to raise awareness and get the company's name out there. It set me free to do more of what I loved – reaching the youth of our country.
WHAT TO DO WHEN DISAPPOINTMENT STRIKES… AND IT WILL
In the beginning, we had the same sponsor for three years in a row. It was a solid working relationship that benefitted both parties and I was so sure that this was it. This was the big break we had been waiting for, and it was… until it wasn't. I remember quite clearly that it was a Tuesday morning when our sponsor called to tell me that they couldn't sign on for a fourth year. It may sound silly, but we genuinely all cried in their boardroom that day, knowing that we had just lost half of our revenue with one simple 'no'. I felt lost and let down.
PICK YOURSELF UP, DUST YOURSELF OFF, AND START OVER AGAIN!
Yes, the panic did set in, but I made a simple choice to go back to basics, starting with checking in with myself about what I was doing. I asked myself if my 'Why' was still the same and, upon reflection, I realised that my passion had shifted from singing to running a company.
The thrill of signing a deal and managing people had become my main driver and motivator. During this time, I had also become a mother and I knew that my little boy needed more stability and security –more than what could be given to him if I was in a different town every week. That's when I deliberately changed my business strategy, so that I could give my son more stability and be wholly focused on giving learners the absolute best options for their future careers. This meant adding more clients to the show, and as a result, our 'show' transformed into an expo with a twist. We created a choreographed performance, with MCs, music, and prize giveaways. It wasn't just that we added more pizzazz, but that the new format and approach created more time and space for us to add more clients.
Upselling became my new game, and my aim at the time was to never, ever rely on just one stakeholder who could have such a tremendous impact on my bottom line. It worked. Business was booming and the company grew. We added more shows to different demographic groups and by the end of 2014, I had employed 32 young people and diversified my offering to reach a very broad market.
As the business grew, however, so did the stress. The pressure mounted and I was constantly feeling like it was a case of being 'always on'.
YOU WON'T ALWAYS FEEL OKAY
You won't be surprised to learn that by 2015 I was starting to experience burnout. Again, I had to ask myself if my 'Why' was still relevant and, once again, I went back to basics and listened to my heart and body. This time, I cut all the shows and staff who weren't true to the vision of the company. It was a tough time – I struggled with depression and felt as though I had failed everyone, including myself.
It took some time to win back my confidence and feel positive about my contribution to this life.
All the while, I stuck to my core values and I made sure to keep seeking out the right people to join the company who would support our mission to educate, motivate and inspire the youth. It was also important to keep the team small and reliable and hire contract workers wherever and whenever needed so that we weren't overburdened.
It took a few years and a couple of doovers, and there were a couple of lessons to be learnt along the way, but perhaps the truest nugget that I picked up was that every time you think you've reached the end of your tether, you actually have a little bit more to give.
Every challenge I encountered, whether I 'failed' or succeeded, it made me stronger and more resilient.
ENJOY THE HIGHS
Fast-forward seven years. It's 2022 and my business is still going strong. In spite of losing all face-to-face contact during Covid-19, this only made me and the company stronger.
In fact, it was as a result of the pandemic that I was forced to find a revolutionary solution or lose the business entirely. It took some hard pivoting, but rather rapidly swiwel.com was born and we were able to take our roadshow onto the Internet. This has since morphed into a game-like portal for learners to explore study options online, anytime.
My journey has been hard, and I have been stopped at many red lights over the last 21 years. But because I have always chosen to keep true to myself and to my vision, I have been successful. Case in point, this year we reached over 35 000 matric learners from 230 schools across South Africa through our live expo, and over 10 000 learners through our online platform.
There's no two ways about this. The path of an entrepreneur or business owner is not for everyone. But, if you think you have what it takes, I urge you not to let the chance pass you by. Wishing you only green lights!
KAY CHEYTANOV FOUNDER AND OWNER 3RC
42 ENTREPRENEURSHIP
My message at the time was simple: "Do what you love, and you'll never work a day in your life"
THE ADVANCEMENT OF FEMALE LEGAL PRACTITIONERS
Although the January 2022 statistics of the legal practitioners' profession show that female legal practitioners make up 43%, they still do not have the same access to opportunities as their male counterparts, writes MAPULA OLIPHANT
bullied in the workplace. In the survey, 43% of the female legal practitioners stated that they have experienced sexual harassment in the workplace (see Us Too? Bullying and Sexual Harassment in the Legal Profession at www.ibanet.org). These are some reasons why female legal practitioners do not feel welcomed in the profession and therefore do not want to stay in the profession.
The year is 2022, are we any closer to attaining the goal of ensuring that female legal practitioners receive the same opportunities as their male colleagues? The January 2022 statistics of the legal practitioners' profession show that female legal practitioners make up 43% of the legal practitioners' profession. Although the percentage of female legal practitioners has increased compared to pre-1994 numbers, female legal practitioners still do not have the same access to opportunities as their male counterparts.
Letty Cottin Pogrebin noted that "when men are oppressed, it's a tragedy. When women are oppressed, it's tradition". One way to ensure that this "tradition" is curbed is to deal with the misconceived stereotype that suggests that female legal
practitioners are less capable of doing their job. When the opportunity arises, more female legal practitioners are availing themselves for positions of influence in the profession. It is these instances that will correct the false notion that female legal practitioners cannot do their job as well as their male counterparts. What female legal practitioners need to guard against is the "imposter syndrome", where they do not avail themselves for positions of influence because they believe they are not good enough to be in the profession.
A 2019 survey conducted by the International Bar Association (IBA) showed that South Africa has the worst rates of bullying and harassment within the industry. The IBA survey revealed that approximately 75% of the female respondents have been
According to Dr Tamlynne Meyer's PhD thesis, women lawyers, particularly black women, are still underrepresented in the legal profession and struggle to advance to senior positions (Dr Tamlynne Meyer, Reaching for partnership: An intersectional study of occupational closure among women attorneys in South Africa, PhD thesis, Stellenbosch University, 2021). Dr Meyer examined how and why marginalisation of female legal practitioners, particularly black female legal practitioners, persists despite the elimination of formal barriers and the adoption of laws and policies aimed at transforming the industry.
In this sense, she posed two crucial questions: How far has the industry been feminised, and what barriers do women face in advancing their careers?
Dr Meyer gathered the quantitative data for her dissertation study using statistics from the Law Society of South Africa's LEAD database in order to perform a descriptive and forecasting analysis using the factors of gender and race. She spoke with female legal practitioners to better understand the complexities of the issues
44
that eventually obstruct their career prospects and how they come to feel alone and marginalised in the workplace.
The existence of women in the field, according to Dr Meyer, does not transfer into their having a voice to actively promote any significant change. This is due to a culture that silences women's voices in the field as well as the fact that they do not hold positions of responsibility that would allow them to have a contributing voice.
Dr Meyer argues that real change in the legal profession must go beyond merely adhering to regulations and numerical goals. Dr Meyer contends that a revolutionary and inclusive agenda for women in the legal profession requires more creativity than the adoption of rules, regulations, and quantitative goals.
Dr Meyer states: "To facilitate any meaningful change in the profession,
we need to understand and interrogate how these are produced, maintained and reproduced. We will have to engage with subjective experiences of female lawyers, gender, racial and class regimes, how they interact with professional cultures and practices, and the societal perceptions and expectations placed on different groups. We also need to engage innovatively and address the perceptions and attitudes of legal practitioners, management, clients and women themselves, as they are central in fostering the transformation project of the profession."
Strides have been made to ensure that female legal practitioners are represented in the profession and advance in the profession, however, more progress is needed. This will entail having a complete culture change in the profession that targets misconceptions that negatively
impact on the advancement of women in the profession.
This article was first published in De Rebus in 2022 (August) DR 3.
MAPULA OLIPHANT EDITOR DE REBUS
EQUALITY
THE POWER OF FORWARD THINKING
A book for leaders interested in advancing ingenuity towards a better future, by
PAUL STEENKAMP and TANYA MEESON
Today, it's more important than ever for businesses to modernise their ways of thinking and ways of working. The reason for this is the major societal shift that has seen the world enveloped by growing volatility, uncertainty, complexity and ambiguity. Known as the VUCA world, this new paradigm requires that leadership adapt and manage the dual demands of preparing for the future, while optimising for the present moment. Those at the top must tap into their people's creative energy and collective wisdom to maximise the great advantages their purpose-driven problem-solvers can add to their organisation.
Character Insights for a Regenerative Future: 5 Leadership Superpowers to Drive Growth, Innovation and The Future of Work argues that effective leaders are innovators powered by an operating system loaded with character strength apps. Many other leadership-operating systems run applications based on organisational hierarchies, perverse short-term fi nancial incentives, and increasingly irrelevant skills. The half-life of these hierarchies and skills is rapidly falling in a world that's becoming a more VUCA world by the day.
The good news is that overwhelming scientifi c evidence now demonstrates the link between character strengths and achievement. Paul Steenkamp and Tanya Meeson's book outlines a philosophy focused on maximising innovation effectiveness by leveraging fi ve leadership character strengths: intellectual humility, grit, othercentredness, growth mindset and empathy. It references the mounting body of scientifi c research mentioned above and taps into the authors' hardearned personal experiences working in the corporate innovation space.
But perhaps most interestingly, Character Insights for a Regenerative Future: 5 Leadership Superpowers to Drive Growth, Innovation and The Future of Work describes Better Future Building as a movement that stands above the necessary, but insuffi cient modern practices of strategy design and innovation. If you are a progressive leader interested in elevating ingenuity, this book is most defi nitely for you.
Paul Steenkamp holds an executive MBA from Henley Business School, is an alumnus of Singularity University South Africa and the THNK School of Creative Leadership in the Netherlands, and holds
an Honours in Industrial Psychology from Rhodes University. He is a corporate innovation advisor, entrepreneur and investor. Tanya Meeson is an author, columnist and journalist with a special interest in relationships, psychology, transformational leadership and health. Her work has appeared across a wide range of media including Mail&Guardian, JSE, African Decisions, Marie Claire, Woman & Home, Cosmopolitan, 24.com and HEAIDS.
ORDER INFORMATION
Character Insights for a Regenerative Future: 5 Leadership Superpowers to Drive Growth, Innovation and The Future of Work can be ordered from Knowledge Resources Ground Floor, Yellowwood House, Ballywoods Offi ce Park 33 Ballyclare Drive, Bryanston
Contact: tel: (+27 11) 706 6009 fax: (+27 11) 706 1127 e-mail: orders@knowres.co.za Available online at: www.kr.co.za
46 BOOK REVIEW
• Industrial, Public and Private Health Environments • Occupational Health, HIV / TB Treatment Regimes, and Injury-On-Duty Administration • Practice Management Solutions • Centralised Patient Records • Multidisciplinary Health Environments • Primary Care Clinic to Tertiary Hospital Health Care Management • Business Intelligence Dashboards for KPI and KPA Performance Metrics • ERP and Third-Party Solution Integration • Locally Developed, Local Support Structure Call: 012 345 3410 www.digidata.co.za Provider and Managed Care Information Technology Solutions