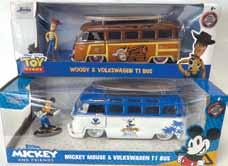 Classifieds AUTHORIZED DEALER LENNOX GL AS S & DETAIL CENTER • Fu ll Glass Replacement • Chip Repa ir • Head light Restoration • Fu ll Service Detail Shop "ITS NOT CLEAN... UNLESS ITS LENNOX CLEAN! " 617 E. Pershing Blvd. • 307- 634-2373 Extended Holi day Hours: M-F 8- 6 • Open Sat. The Lennox Fa mi ly takes pride in provid ing quality service with except iona l customer ca re ! Proudly Serving Our Community for Over 25 Years! LARGEST DI ECAST SELECTION IN TOWN ! 1:24 SCALE FROM $24.89 1:64 SCALE FROM $7.89 Week of November 25, 2022 See all the gift givi N g idea S i NS ide...
1400 Dell Range Blvd. – Cheyenne, WY
SHOP SMALL SAT, NOV 26, ECLECTIC Elephant Antiques, 112 W 18th St, downtown, sales through out the store Small busi nesses we stand together
LANDLORDS, HOME OWNERS, ARE YOU looking for a handyman for your properties? I'm a local handyman with 6+ years of experience with a general contractor Professional and trust worthy Text or call Nick at 307 287 6471 to schedule a free quote, please leave a voicemail
FOR ALL OF YOUR HVAC NEEDS, MISTER B's Heating and Cooling, misterBHVAC com 307 634 4822
CLEAN AND BRIGHT, LARGE ROOMS WITH w i n d ows t h ro u g h o u t, kitchen has an eating nook, washer and dryer hookups, great location, water paid no smoking no pets, references re quired, $775 per month with deposit, call 307 778 9985 to leave name and telephone number
307 MADE, 1721 CAREY AVE SHOP UNIQUE, Wyoming made gifts and foods to make the Holi days memorable! Kimchi, jerky, BBQ sauce, bath items, apparel, local hon ey, salsa, Baer's Jams, Chugwater Chili items, leather and wood gifts, books and so much more! Cheyenne s only Dixie Bell Paint dealer See holiday hours on website and social me dia, Tues Sat 10am 5pm, Sun 12pm 4pm 307Mad eCheyenne com
PAYING TOP DOLLAR FOR SCRAP METALS! Aluminum, steel, brass, copper scrap iron batter ies, aluminum cans Large scales for big loads, convenient drive through cash paid for your ferrous and non ferrous metals Cheyenne Auto and Metal, 3001 S Greeley Hwy, please enter from Nation Rd, 307 634 5859
MEALS ON WHEELS CHEYENNE, TOGETHER we can deliver Get meals, volunteer, donate 307 635 5542 or mealson wheelsofcheyenne com
LOCAL BEEF FOR SALE! NATURAL , grass fed, quarters or halves delivered to you Full beef available now! High Plains Beef, 307 287 1102, or reserve yours for June custom cut to your specifications www high plainsbeefllc com
SUNNY DAYS HANDY
Dance Spirit Dance Studio has returned to the Frontier Mall and thrilled to announce we are reopening for classes effective December 1, 2022 with introductory discounted group classes prior to our Grand Opening on January 7, 2023. Kick off the holiday season with the spirit of dance and fitness. Scheduled Group Classes: Saturday 12-/10/2022 – Continuous Dance Fitness Class – 2-3 pm: La Blast Dance Fitness Class (fitness through ballroom dance figures and patterns) – $10 per person per class. This class in a non-introductory class and the fee will remain continuous. Mondays 12/12-12/26/2022 – Intro to West Coast Swing – 6-6:45 pm • Intro to Rumba – 7-7:45 pm Tuesdays 12/13-12/27/2022 – Intro to Ballroom Dance – 6-6:45 pm – (Waltz & Foxtrot) Intro to Country Western Dance – 7-7:45 pm – (Two Step & Cowboy Swing)
Note: All December introductory group dance classes are discounted to $10 per person, per class – A $5 saving per class. Wednesdays & Fridays 12/14-12/30/2022 – Private Lessons by appointment only – 11 am-4 pm: (Private lesson fees based on hours desired and dance level) Wedding Dance Packages available as well. Saturday 12-/10/2022
STORM DAMAGE
Roofing, all kinds of shingles, includes: Arch itectural, Cedar shakes and shingles steel Tuff Rib and Pro Panel In surance welcome, free estimates and inspec tions, licensed and insured, serving South east WY and NE Buckskin Builders, LLC, Rawhide Log Homes 307 631 7697
All electronic-transmitted rights are reserved. Trader's website pages may not be duplicated or reproduced without the expressed written consent of Trader's Publishing, except in the form of brief excerpts or quotations for the purposes of personal review. The information published in Trader's both print and web-based, is for the personal use of the reader and may not be incorporated into publications or databases without the written consent of Trader's Publishing. Making copies of these pages or any portion for any purpose other than personal use is prohibited.
Trader's Shopper's Guide reserves the right to reject or edit any advertisement. Trader's is not financially responsible for typographic errors or omissions. Liability shall not exceed the portion of space attributable to the error. Trader's must be notified within 7 days of publication. Credit is allowed for one insertion only. Copies are distributed FREE. Although Trader's Publishing believes the information herein has been produced and processed from sources believed to be reliable, no warranty, expressed or implied, is made regarding accuracy, adequacy, completeness, legality, reliability or usefulness of any information. This disclaimer applies to both isolated and aggregate uses of the information. Trader's Publishing provides this information on an "as is" basis. Trader's Publishing shall not be liable in the event of
Page 2 TRADER'S Week of November 25, 2022 ALONG OTHER LINES
– Continuous
For additional information or registration contact
or Dusty7hr@gmail.com or call at (307) 630-6093 STUDIO HOURS: MON.-TUES.: 11 AM-8 PM • WED.: 11 AM-4 PM • THURS.-SAT.: 11 AM-7 PM • CLOSED SUNDAYS Pre-Grand Opening Introductory Group Dance Classes 2410 E. y (Next to KFC) E . L incolnway ext 634-EASY(3279) E Z S H E D Help Animals This Holiday Season! Donate a 35 lb. bag of Purina One or Iams Dry Dog Food to receive $100 O Any Size & Style of Shed! All dog food is donated to the Cheyenne Animal Shelter. 2021 Warren Avenue, Cheyenne, WY 82001 634-8895 or Outside Cheyenne Phone Toll Free 1-800-634-8895 E-Mail - info@wyotraders.com FAX -
Trader's Online -
Serving Southeast
Since
Circulation (Audited)
Weekly Serving: Cheyenne,
Kimball, Sidney,
Publisher Patrick E. Rice Consultant C. Robert Johnigan General Manager Marc Stout Advertising Consultants Dawn Foster Annette Jones Graphic Design Susan Foley Ben Achatz Jeff Carter Our Community Susan Foley Ben Achatz Classifieds Brandon Maestas Vickie Sherwood
Dance Fitness Class – 2-3 pm
David Urquidez at dancespiritdancespirit@hotmail.com
634-8530
www.wyotraders.com
Wyoming and Southwest Nebraska
January 1973
Over 17,500
Laramie, Wheatland, Pine Bluffs, Torrington, WY. Also
Scottsbluff, Gering, NE.
Ad
All
CLASSIFIED
Walk-in Personal Prepaid: $
words). 10¢ per word thereafter. Phone-in Personal: $5.00 min. (20 words). 10¢ per word thereafter. Business: $5.00 min. (20 words). 10¢ per word thereafter. Trader's Shopper's Guide is published weekly by Trader's Publishing. All rights reserved. No portion of Trader's may be reproduced in whole or in part, in any media without the expressed written permission of the publisher. This includes, but is not limited to, the use of any text (regardless of length), chart, figure, table or image.
Office Hours: Monday, Tuesday, Thursday, Friday 8:00 a.m.-3:00 p.m. Wednesday • 8:00 a.m.-4:00 p.m.
Deadline is Wednesday by 4:00 p.m. for Friday's Edition. Community Profile Deadline is Tuesday by 12:00 Noon.
phone numbers in Trader's with no area code can be prefixed with the Wyoming 307 area code.
AD RATES:
4.00 min. (20
incidental
you
Trader's Shopper's
Trader's Publishing
Wyoming 82001
phone
Inside This Week's Issue
Other Lines
Other Lines
& Sell 14
Critter
Employment
Farm
Sale
Gift
Outdoor
Estate
Estate
PERS OF AMERICA SPIRITUAL AWAKEN INGS:
or consequential damages in connection with, or arising out of, the providing of the information offered. If
have questions regarding
Guide please contact
2021 Warren Avenue, Cheyenne,
or
(307) 634-8895, fax (307) 634-8530 or E-mail to info@wyotraders.com.
Along
2-14, 16-23 Along
Show
Automotive Services 26
Corner 23
21
& Ranch 19 Garage
Guide 20 Holiday Craft Directory 5 Holiday
Giving Ideas 6-8 Lost, Found & Free 22 Lunch Menu 20 On The Road 23-28 On The Road Show & Sell 25 Our Community 18, 22
Life 12 Professional Services 9-11 Puzzle Page 13 Puzzle Page Answers 19 Real Estate 14-15 Real
Open House Guide 15 Real
Rental Guide 15
PSYCHIC, medium, Reiki Master, wellness products and more Read ings by Elizabeth, 2017 E 11th St, corner of Logan and E 11th St, Cheyenne, 307 220 2015
USA TAX, OPEN YEAR ROUND: PAYROLL and bookkeeping, IRS letters, small business Mon Thur 9am 5pm, Fri 9am 12pm, see us today for details, 1805 Warren Ave, USA taxwyo com
DAVID MARTIN PAINT SERVICES, GET FREE quotes on inside paint jobs, houses: inside and out; decks, paint and varnish; fences, privacy and others davpen93@msn com 970 360 9846
MAN, GENERAL c ar p e nt r y an d exte r i o r p ai nt i n g , fre e q u ote s , ex p e r i e n c e d an d i n s u re d 3 07 275 1 9 3 1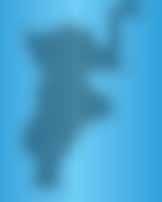 Week of November 25, 2022 TRADER'S Page 3 Visit DTsLiquors.com Our Wine Specials Come E BECOME A MEMBER OF DT'S WINE CL Enjoy y jy Receive 10 % OFF All Non-Sale Items on y wine pu ty purchase. any wine ty limits. No quant it ENJOY WEEKLY EMAI L SPECIALS ON LY AVAILAB LE NE MEMBER B U CLU E C N W O TO I L WI CLUB ! M Also, the 3rd Wednesday of Ever y Mont h Receive 20 % OFF All Non-Sale Wine Items. Items. NonSale W A Items. lNon-Sale DT'S LIQUOR MART MON- SAT: 8AM-11PM • SUNDAY: 10 AM -10P M TUSK ER BA R MON-T HUR S: 2P M-MIDNIGH T FRI & SAT: 2P M-2A M • SUNDAY: 10 AM -10P M 3310 RIDGE RD. 63 4- 333 4 DT'S PACK AGE LIQUOR MON- SAT: 8AM-2A M • SUNDAY: 10 AM -10P M DT'S SP OR TS BA R MON-T HUR S: 2P M-MIDNIGH T FRI & SAT: 2P M-2A M • SUNDAY: 10 AM -10P M 2121 E. LINCOL NWAY 632- 34 58 Specials als e p r mber 1, 2022 xp ir e D c cemb er 20 2 De e Johnnie Walker B lack l aBel $6389 1.75 Liter r eina De l a Muerte Tequila Blanco reposado $4229 $4419 750 m L Basil h ay D en's BourBon Whiskey $3959 750 m L Maker's Mark BourBon Whisky $2669 750 m L l egacy canadian Whisky $1829 750 mL k etel o ne BoTanicals All Flavors $23 79 750 mL t e M pleton rye Whiskey $3439 750 mL Blackheart spiced rum $1569 750 m L sM irnoff Vodka $2249 1.75 Liter i n D oggo sTraWBerry Gin $24 79 750 m L Black VelV et Whisky Apple & toasted Caramel $899 750 m L paul Masson B randy $1089 750 m L k raken B lack spiced rum $3049 1.75 L iter Woo D for D r eserV e BourBon Whiskey $6489 1.75 Liter f rangelico liqueur $2829 750 m L Baileys irish cream liqueur $2829 1.75 Liter M iller 64, lite, M g D $2359 24 pAC k o F 12 oz. CA ns B usch, B usch light $2189 30 pAC k o F 12 oz. CA ns keystone light $2169 30 pAC k o F 12 oz. CA ns Bu D, B u D light $25 79 24 pAC k o F 16 oz. CA ns Michelo B u ltra $2139 18 pAC k o F 12 oz. CA ns coors, coors light $2419 18 pAC k o F 16 oz. or CA ns
HOLIDAY HOORAH
@THE HYNDS, A vendor mart, 1602 Capitol Ave, Nov 25 26 10am 6pm, Nov 27 12 noon 3pm
COWBOY CHRISTMAS MARKET, HANDMADE gifts from over 200 vendors, pictures with Santa and more on Dec 10 11 from 9am 4pm at the Event Center at Arch er A portion of the pro ceeds benefits Cheyenne Shriners, sponsored by Simplicity 307
CRAFT SHOW SAT NOV 26, 9AM 3PM FOR Small Business Saturday at Blue Federal Credit Union World Headquar ters, 50 vendors including Mad Flavors LLC food truck
ALPACA CRAFT SALE!