Classifieds • Gift CertifiCates available • *Prices good through June 1, 2023 red taG sales on hundreds of items throuGhout the store! Pepsi Products $8 99 24 Pack of 12 oz. Cans 516 south Greeley hwy. Cheyenne • 632-8735 www.tcsupermarketliquors.com shoP WyominG's larGest for the best PriCe, seleCtion & serviCe Corona, Corona light, Corona familiar, Corona Premier or Pacifico $16 99 12 Pack of 12 oz. Bottles or Cans odell brewing All Available Varieties $16 99 12 Pack of 12 oz. Bottles or Cans busch or busch light $19 99 30 Pack of 12 oz. Cans lone river Ranch Water Variety Pack All Available Varieties $1599 12 Pack of 12 oz. Cans natural light or ice $20 99 30 Pack of 12 oz. Cans mike's hard beverages All Available Varieties $16 49 12 Pack of 12 oz. Bottles or Cans larGest Whiskey seleCtion in WyominG! old tub Sour Mash Kentucky Straight Bourbon Whiskey $19 99 750 Ml. d'usse XO Cognac $189 99 750 Ml. Junipero Gin $ 2799 750 Ml. tito's Handmade Vodka $1799 750 Ml. Jameson Irish Whiskey $16 99 750 Ml. basil hayden's Kentucky Straight Bourbon Whiskey $ 69 99 1.75 Liter super buy! modelo especial or negra modelo $16 99 12 Pack of 12 oz. Bottles or Cans sam adams All Available Varieties $15 49 12 Pack of 12 oz. Bottles twisted tea All Available Varieties $15 49 12 Pack of 12 oz. Cans Coors light, miller lite, bud or bud light $24 99 24 Pack of 16 oz. Cans super buy! José Cuervo Golden Margarita or Golden Strawberry Margarita $18 99 1.75 Liter seagram's seven Crown American Blended Whiskey $18 99 1.75 Liter new amsterdam Vodka $16 99 1.75 Liter José Cuervo Gold or Silver Tequila $14 99 750 Ml. kraken Black Spiced Rum 70 Proof $13 99 750 Ml. Gilbey's Vodka $12 49 1.75 Liter Gran Centenario Plata or Reposado Tequila $ 25 99 750 Ml. franzia Cabernet Sauvignon, Dark Red Blend, Merlot, Chardonnay or White Zinfandel $1899 Sunset Blush, Crisp White, Chillable Red or Fruity Red Sangria $1599 California • 5 Liter Box Qss rare Wine Red, Vinho Verde or Rosé $499 Portugal • 750 Ml. Goose bay Pinot Noir Chardonnay $2599 $1959 Sauvignon Blanc $1849 New Zealand • 750 Ml. santa digna Cabernet Sauvignon Rosé or Carmenere $999 Chile • 750 Ml. barefoot All Available Varieties $999 California • 1.5 Liter fat bastard Chardonnay $1299 flip flop Cabernet Sauvignon $769 California • 1.5 Liter robertson Winery Sweet Red or Sweet White $749 Africa • 750 Ml. naked Grape Chardonnay $1199 fisheye Shiraz $1399 California • 3 Liter apothic Inferno $1249 All Available Varieties Except Inferno $999 California • 750 Ml. Gallo family vineyards All Available Varieties 3 $10 California • 750 Ml. stella rosa All Available Varieties Excludes Sparkling $1099 Italy • 750 Ml. Clos du bois All Available Varieties $899 Excludes Russian River Chardonnay or Rose North Coast • 750 Ml. Carlo rossi Blueberry, Peach or Watermelon Sangria $1499 California • 3 Liter bodegas Lan Rioja Crianza $1599 Lan Rioja Reserva $2099 Spain • 750 Ml. md 20/20 All Available Varieties $399 California • 750 Ml. f o r Week of May 26, 2023 hendrick's Gin $ 54 49 1.75 Liter Glenfiddich Fire & Cane Single Malt Scotch Whisky $ 49 99 750 Ml. balcones Single Barrel Rye Whiskey $ 39 99 750 Ml. Jura 10 Year Single Malt Scotch Whisky $ 34 99 750 Ml. Pendleton Canadian Whisky $ 20 99 750 Ml. malibu Coconut Rum $19 99 1.75 Liter storePick! super suits blow out! top shelf super buy! Over 20 Gara G e Sale S l i S ted in S ide! super buy! super buy! super buy! super buy! super buy! super buy! super buy!
TRADERS RECOMMENDS
THAT YOU investigate companies which require you to send money for your information or products advertised in this publication
Be aware that anything other than "800," "866," "877," and "888" numbers including "900" numbers will be charged to your phone bill Seek information from the company before you invest your money
You may contact the Attorney General's Office, Consumer Affairs at 123 Capitol Bldg Cheyenne WY, 82002, 307-777-7874 for more information
BOB RUCKER'S AMAZING ESTATE SALE, June 2-4, 9am-5pm Address to be announced, this estate is full of treasures
Eclectic Estate
$3000 DOLLAR RE-
WARD FOR HER return or info leading to return her family is devastated If spotted, text a picture, location, direction of travel Call or text 970-231-2880 with info, facebook com/ bringingkamikohome
TREE CARE!
Pruning, removal, planting, fertilizer, disease and insect control Bear Forestry LLC, 815-4510633
CLEAN-UP AND SMALL TREE REMOVAL 307631-3255
TOPSOIL AND FILL
DIRT FOR SALE, WE also deliver to you Grader also available for road work Will do septics and basements 307-630-3025
15TH ANNUAL PINE BLUFFS COMMUNITY
Garage sale, Sat, June 3, 8am-? Over 20 locations! Calling all to come, sell, shop, turn your clutter into cash! Located 40 miles east of Cheyenne on I-80, maps available at participating locations
BIG PAWS TREE SERVICE, OFFERING TREE and shrub trimming as well as removal, stump grinding, crane specializing in large tree removals certified licensed, insured, arborist, free estimates, celebrating 11 years of serving Cheyenne 307-631-0078, b i g p aws l aw n c are @ g m ai l c o m
FOR ALL YOUR HOME
IMPROVEMENTS, Capital Lumber Co, 1222 Dunn Ave, 307-634-4471
CINDY UPHOLSTERY
HOUSEHOLD furniture, 20 years experience Call Frank Jr at 307-6343915, 1103 Monroe Ave, Mon-Fri 9am-5pm, Sat 9am-noon, Sun by appointment only
INTERIOR MOBILE AUTO DETAILING: Vacuuming, shine, glass cleaning and disinfecting Only mobile detailing licensed and insured in Cheyenne, we come to you! Frontier Detailing LLC, call or text 307-3696532
SELF STORAGE: 5'X5', $30, 5'X10', $45, 10'X10', $75 10'x20' $105 All per month Open every day, military and pay ahead discounts security fencing and gates, lighting, camera and daily patrols, A& A S to r-I n n s , 3 5 59 Cleveland Ave, 307-6347867, aastorinns@wyo2u com
COUNTRY LAND AND HOMES, CUSTOM BUILT modular 888-321-1537, w w w c o u nt r y l an d h o m e com
NEW PATIO HEATER, $130 SEARS Rooftop luggage carrier, $35 Gator truck bed protector, 6 7 lx5 7 w, $60 3 cu ft wheelbarrow, $30 Text 307-421-0393
EXPLORE MORE WHEN
YOU GET A LOWER rate for your car, truck or SUV auto loan rates as low as 5 49% APR There s a Meridian Trust branch near you! Meridian Trust Federal Credit Union, my meridiantrust com, 800726-5644
1618 PINION DR, SAT, 8AM-1PM ONLY Garage sale: Tents sleeping bags, gas chainsaws, string trimmers, window and portable A/C units, Alpine Lowe Hyperlite backpackers pack and lots and lots of misc 5c
REMODELING SPECIALISTS, CUSTOM decks, siding, dry wall, ceramic, bathrooms, power washing painting and gutters! 25 years experience with references, local, licensed and insured Free estimates Call 307-256-8576
FRONTIER FORESTRY IS OFFERING FREE estimates on tree trimming planting and removal in Cheyenne and surrounding areas Call 307-2565276 to schedule an appointment with your local Arborist Hunter Piver, licensed and insured, satisfaction guaranteed
BIG D'S FENCING, ALL TYPES OF FENCING, we build pole barns! Residential, ranch and commercial Serving Cheyenne for over 20 years licensed and insured Call today, 307-274-5902
LOOKING FOR: WORSHIP TEAM LEADER, position includes leading choir and praise team choosing music and working with tech team for service approximately 4 hours per week Call for more information, 307-778-3098
LOOKIN G TO BUY STEEL OR ALUMINUM? We have a large selection an d w i l l c u t to s i ze Welding Shop, 508 E 1st St, 307-632-3294
VETERAN'S ROCK IS HAVING A LEATHER sale, lots of leather coats and vests, we have different second hand items coming in every day donated by our generous community, all proceeds go to supporting veterans and active duty in need and their families Come check us out and ask for a tour, 605 S Greeley Hwy Cheyenne 307-514-0035
Ad Deadline is Wednesday by 4:00 p.m. for Friday's Edition.
Community Profile Deadline is Tuesday by 12:00 Noon.
All
numbers in Trader's with no area code can be prefixed with the Wyoming 307 area code.
CLASSIFIED AD RATES:
Walk-in Personal Prepaid: $4.00 min. (20 words). 10¢ per word thereafter.
Phone-in Personal: $5.00 min. (20 words). 10¢ per word thereafter.
Business: $5.00 min. (20 words). 10¢ per word thereafter.




Trader's Shopper's Guide is published weekly by Trader's Publishing. All rights reserved. No portion of Trader's may be reproduced in whole or in part, in any media without the expressed written permission of the publisher. This includes, but is not limited to, the use of any text (regardless of length), chart, figure, table or image. All electronic-transmitted rights are reserved. Trader's website pages may not be duplicated or reproduced without the expressed written consent of Trader's Publishing, except in the form of brief excerpts or quotations for the purposes of personal review. The information published in Trader's both print and web-based, is for the personal use of the reader and may not be incorporated into publications or databases without the written consent of Trader's Publishing. Making copies of these pages or any portion for any purpose other than personal use is prohibited.
Trader's Shopper's Guide reserves the right to reject or edit any advertisement. Trader's is not financially responsible for typographic errors or omissions. Liability shall not exceed the portion of space attributable to the error. Trader's must be notified within 7 days of publication. Credit is allowed for one insertion only. Copies are distributed FREE. Although Trader's Publishing believes
Page 2 TRADER'S Week of May 26, 2023 ALONG OTHER LINES Two Convenient Locations in Cheyenne 3301 E. NATIONWAY2131 MASON WAY MON.-SAT.: 9AM–7PM SUNDAYS: 10AM –6PM onvenient Ch ONWAY 2131 Friday, May 26th thru Sunday, May 28th MEMORIAL DAY WEEKEND SALE MEMORIAL DAY WEEKEND SALE M- F 9AM -5PM SAT 9AM -5PM SUN 10AM -2 PM • 638- 0147 • 8908 Yellowstone Rd. Riverbend Riverbend NUR SERY L ANDSCAPE & STONE ALL GREENHOUSE ITEMS WE WILL BE CLOSED MEMORIAL DAY – MAY 29TH GREENHOUSE SALE 10% OFF How We Can Help: • Transpor tation • Cooking/Meal -Prep • Companionship • Medication Reminders • Respite • Bathing Assistance • Hygiene Assistance Call Today & See How We Can Help! 30 CARE FOR EVERYONE HOW CAN WE HELP: • TR ANSPORTATION • COOKING/MEAL-PREP • COMPANIONSHIP • MEDICATION REMINDERS • RESPITE • BATHING ASSISTANCE • HYGIENE ASSISTANCE Call Today & See How We Can Help! 307.426.4177 care for ever yone 2021 Warren Avenue, Cheyenne, WY 82001 634-8895 or Outside Cheyenne Phone Toll Free 1-800-634-8895 E-Mail - info@wyotraders.com FAX - 634-8530 Trader's Online - www.wyotraders.com Serving Southeast Wyoming and Southwest Nebraska Since January 1973 Circulation (Audited) Over 17,500 Weekly Serving: Cheyenne, Laramie, Wheatland, Pine Bluffs, Torrington, WY. Also Kimball, Scottsbluff, Gering, NE. Publisher Patrick E. Rice Consultant (in spirit) C. Robert Johnigan General Manager Marc Stout Advertising Consultants Dawn Foster Annette Jones Graphic Design Susan Foley Ben Achatz Jeff Carter Our Community Susan Foley Ben Achatz Classifieds Brandon Maestas Vickie Sherwood Office Hours: Monday, Tuesday, Thursday, Friday 8:00 a.m.-3:00
Wednesday •
p.m.
8:00 a.m.-4:00 p.m.
phone
the information herein has been produced and processed from sources believed to be reliable, no warranty, expressed or implied, is made regarding accuracy, adequacy, completeness, legality, reliability or usefulness of any information. This disclaimer applies to both isolated and aggregate uses of the information. Trader's Publishing provides this information on an "as is" basis. Trader's Publishing shall not be liable in the event of incidental or consequential damages in connection with, or arising out of, the providing of the information offered. If you have questions regarding Trader's Shopper's Guide please contact Trader's Publishing 2021 Warren Avenue, Cheyenne, Wyoming 82001 or phone (307) 634-8895, fax (307) 634-8530 or E-mail to info@wyotraders.com. Inside This Week's Issue Along Other Lines 2-14, 16-18, 20-24 Automotive Services 26 Critter Corner 24 Employment 6 Farm & Ranch 19 Garage Sale Guide 23 Home and Garden Directory ................... 6 Lost, Found & Free 22 On The Road 24-28 On The Road Show & Sell 25 Our Community 12, 20 Outdoor Life 21 Professional Services 9-11 Puzzle Page 17 Puzzle Page Answers ............................ 20 Real Estate 14-15 Real Estate Open House Guide 15 Real Estate Rental Guide 14 INDEPENDENT FREE PAPERS OF AMERICA
Week of May 26, 2023 TRADER'S Page 3 DON'T START T HE PARTY W ITHOUT US! Check Out Our Liquor Store and See Why We Have Grown So Much: Enjoy NASCAR races every Sunday, as scheduled. OUR DRINK PRICES ARE THE LOWEST IN TOWN! Liquo r Liquo r 2801 E. Lincolnway 634-1502 8 lbs. $.99 20 lbs. $1.99 FREE 8 lb. Bag w/ $10.00 purchase 20 lb. Bag w/ $20.00 purchase FREE FREEBIE for New Customers: You Save When We Save! FREE 20 lb. ICE or FREE 12 oz. SLUSHIE or FREE 16 oz. BEER BEST DEAL ON ICE IN TOWN CUSTOMER APPRECIATION PROGRAM EARN CREDIT FOR FUTURE PURCHASES! EARN 2% CREDIT ON PURCHASES MADE UNDER YOUR NAME In addition to ANY OTHER Deals! 13,000+ SIGN -UPS C U S T O M E R A P P R E C I A T I O N P R O G R A M C U S T O M E R A P P R E C I A T I O N P R O G R A M Save 2% with Cash! ICE 13,000+ SIGN -UPS AND AND Join us Sunday, for the Greatest Spectacle In Racing! SAT. & SUN. Prize Wheel Everything in Lincolnway Pawn will be on sale at 15% Off! But, you can save as much as 40% if you are lucky at our prize wheel! Everyone will be a winner of discounts & prizes! Win prizes & discounts FREE Hot Dogs SATURDAY. 11:30-3:30 TOOLS, ELECTRONICS, DVD's, BICYCLES, JEWELRY & more ALL RIFLES, 15% OFF! HANDGUNS, 12% OFF! 307-632-3820 2825 E. LINCOLNWAY OPEN 7 DAYS Sale & Party Memorial Weekend
t h c are Ucard every month for covered groceries, OTC products and utility bills Use the card in-store or online to buy healthy food, produce or pantry boxes pain relievers, cold remedies and more Pay utility bills like electricity, gas or water online, over the phone or at your local Walmart MoneyCenter New benefit for 2023 There's more for you Call today 1-8 4425 2-51 25 , T T Y 7 1 1
U n i te d H e al t h c are D u al C o m p l ete, uhccp com WYdual
KAUFFMAN CONTRACTING LLC, CUSTOM site work septic systems dig basements, fix drainage issues, small concrete projects retaining walls waterline repairs, create driveways, haul gravel and dirt 307-630-6435
ESTATE SALE
641 VISTA LANE
Sat-Sun, June 3-4, 9am2pm, No reasonable offers refused but Cash only! New stainless kitchen vent/hood and sink, nearly new Amish built king bed with dresser, bunk bed, like new set of 4 theater recliners, tables, TV's, entertainment centers, couches, 2 large desks, file cabinets, DVDs, VHS, CDs, 1950-1970 s vinyl records Native American artwork and collectables, antiq ues, easel and craft goods, frames, various pictures, paintings and artwork, miscellaneous household, kitchenwares, small appliances tools Christmas village, 2 trees and Christmas items, men and women's clothing and shoes First come first served 92nw
Read the leading real estate magazine in southeast Wyoming 307-634-8895
WANTED VINTAGE
NATIVE AMERICAN Sterling turquoise jewelry cash paid Bohemian Metals, 314 W 17th St, 307-778-8782
TREE STUMP REMOVAL IN WYOMING and Colorado any size stump, low impact to property, licensed and insured free estimates A1 Stump Grinding, we grind deeper and cheaper 307-399-3012
WYOMING HISTORY
RIDE, WE'RE HEADING out to see some of the oldest and most beautiful spots in our area, 5 to 6 brief stops in between southeast Wyoming, approximately 250 mile ride, all riders welcome Sun, June 4, registration 10:30am departs at 11am
LOOKING FOR SOMETHING SPECIFIC? If you did not find what you're looking for, place a "wanted" ad for those items Only $5 for 20 words, $0 10 per word after 20 If you come in and prepay, you'll get a $1 discount Trader s Shopper's Guide 2021 Warren Ave, 307-6348895 Cheyenne's best classifieds
GEO COLLECTIVE: ART, TURQUOISE JEWELRY, fossils, crystals, books and more! 12700 Interstate 80 Service Road, Cheyenne WY 82009 tan building near entrance of T-Joes Steakhouse, 307-365-8020
NOVA COATINGS LLC: SPRAY FOAM insulation, fiberglass insulation, roof coatings floor coatings waterproofing, existing insulation upgrades or removal No job too big or small, satisfaction guaranteed, free estimates, licensed and insured Novacoatingsllc com, 970-714-1949 local
FREE: 1972 CLASS A
27' MOTORHOME, 454
V-8 good tires original gas furnace, stove, refrigerator, gas generator, you tow 307-287-6604
Good for a plug or $10
off repairs Locally family an d Vete ran ow n e d
Good through June 30, 2023 We sell new and used tires! 307-369-6171, 501 S Greeley Hwy
KIN'S REPAIR: LAWN AND GARDEN equipment repair Your lawn and garden equipment, service and repair center headquarters, specializing in lawn mowers and riding mowers, generators, kerosene heaters and other small engines, fast turn-around 3903 Cheyenne St STE A, 307635-5280, no appointment needed
NAACP 4108 CHEYENNE CHAPTER presents: Juneteenth Observance on Sat, June 17 from 8am-4pm Come and let's celebrate freedom at Martin Luther King, Jr Park, Ames Ave and Martin Luther King Dr Cheyenne WY 82001 Family friendly and filled with history Library Bookmobile face painting and DJ Music and e nte r t ai n m e nt Fo o d trucks and local vendors for your convenience For more games, program time scheduling and vendor registration go to NAACP website, https://www chey e n n e n aac p 41 08 o rg or latham stephen@yahoo com, or call Stephen Latham at 307-256-8724
THREE USED PORTABLE AIR conditioners, $125 ea, cash only 307632-5308
DIAG N OS E D WIT H LUN G CAN CE R ? You may qualify for a substantial cash award - even with smoking history No obligation! We've recovered millions Let us help! Call 24/7, 1-877-648-2503
Page 4 TRADER'S Week of May 26, 2023 ALONG OTHER LINES NAACP 4108 CHEYENNE CHAPTER Presents: JUNETEENTH—OBSERVANCE Of the DELAYED Emancipation of those who remained enslaved Saturday, June 17, 2023 8:00am-4:00pm Come and Let's Celebrate Freedom Headquarters - Martin Luther King, Jr. Park Ames Avenue & Martin Luther King Drive, Cheyenne, WY 82001 JUNETEENTH FREEDOM DAY CELEBRATION Family-Friendly and Filled with History 8-9:00 am Signup - Boys/Girls 3x3 High School Tournament - East High 9-11:00 am Pickle Ball Instructions, Greg Gautreau, PPR Certified 11-11:30 am What is JUNETEENTH, Janelle Atkinson Library BOOKMOBILE, FACE PAINTING/DJ Music Entertainment For more games, program time scheduling and Vendor registration go to: NAACP Website: https://www.cheyennenaacp4108.org Contact: Stephen Latham at 307-256-8724 or latham.stephen@yahoo.com FOOD TRUCKS AND LOCAL VENDORS FOR YOUR CONVENIENCE EZSHED WE WILL MEET OR BE AT ANYONE'S WRITTEN PRIC E ON LIKE PRODUCTS. MAKE YOUR BE ST DEAL & MAKE EZ SHED YO UR LAST ST OP! Rent-To-Own, Purchase or Save Hundreds with our Ready-to-Assemble & Kit Sheds 2x 4 Co nstruction Includes Floor & Shingle s From This To This www.ezshedinfo.com 634-EASY(3279) 2410 E. Lincolnway (Next To KFC) FINANCING AVAILABLE! (307) 632-6842 Locally Owned & Operated Since 1978 Font is Honda BECOME A PUBLISHED AUTHOR WE WANT TO read your book! Dorrance Publishing trusted since 1920 Consultation, p ro d u c t i o n , p ro m ot i o n an d d i st r i b u t i o n C al l fo r fre e au t h o r ' s g u i d e, 187 7-7 29 -49 9 8 o r v i s i t dorranceinfo com/ads RAKING, TREE TRIMMING, WEEDING, SNOW removal, window washing, gutter cleaning, painting, construction cleanup and general labor Bill Beggs 307-637-1044 FLYTE SANITATION, RESIDENTIAL and commercial reliable timely service Weekly, bimonthly or monthly, service is the only thing we sell 307-635-0184 GOT MEDICAID? GOT MEDICARE? GET MORE b e n efit s w i t h U nitedHealthcare Dual Complete Choice If you have Medicaid and Medicare, you could get more help to cover your care and costs U n i te d H e al t h c are D u al Complete Choice comes with a credit that will be loaded to yo u r U ni te d H e al
LOOKING FOR A NEW HOME? PREVIEW REAL Est ate G u i d e, p u b l i s h e d eve r y m o nt h fo r m o re t h an 3 0 ye ar s an d avai lab l e fre e at m o re t h an 80 l o c at i o n s o r o n l i n e at www
wyopreview com
THE TIRE SPOT, FREE FLAT FIX WITH THIS ad!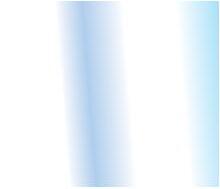 Week of May 26, 2023 TRADER'S Page 5 516 S. Greeley Hw y., Cheyenne • 632- 8735 | 63 4- 3474 www.tcsupermarketliquors.com Prices are g ood through Ju ne 1, 2023 Limited to supply on hand See Our Other Ad for More Specials OPEN ALL DAY MEMORIAL DAY! BLAck tOOth All Available Types, 6 Pack of 12 oz. Cans $9 99 WIND RIvER BREWINg All Available Types, 6 Pack of 12 oz. Cans $8 99 SNOWY MOuNtAIN BREWINg All Available Types, 6 Pack of 12 oz. Cans $9 99 SNAkE RIvER BREWINg All Available Types, 6 Pack of 12 oz. Cans $8 99 BOND BREWINg All Available Types, 6 Pack of 12 oz. Cans $10 49 gRuNER BROthERS BREWINg All Available Types, 6 Pack of 12 oz. Cans $9 99 WhItE cLAW SELtzERS All Available Varieties, 12 Pack of 12 oz. Cans $15 99 tRuLY SELtzERS All Available Varieties, 12 Pack of 12 oz. Cans $15 99 BuD LIght SELtzERS All Available Varieties, 12 Pack of 12 oz. Cans $15 99 gAtORADE All Available Varieties 64 oz. Bottle $2 99 AquAvIStA BOttLED WAtER 24 Pack of 16.9 oz. Bottles $5 49 cAYMAN JAck Ready to Drink Margaritas All Available Varieties 12 Pack of 12 oz. Cans $16 49 Craft Beer MisC cOORS, cOORS LIght OR MILLER LItE 24 Pack of 12 oz. Bottles or Cans $22 99 BuD OR BuD LIght 24 Pack of 12 oz. Cans $21 99 kEYStONE LIght 30 Pack of 12 oz. Cans $20 99 MIchELOB uLtRA 24 Pack of 12 oz. Bottles or Cans $24 99 PABSt BLuE RIBBON 24 Pack of 12 oz. Cans $16 99 cutWAtER SPIRItS All Available Varieties, 4 Pack of 12 oz. Cans $1199 DAILY'S FROzEN POPtAILS 12 Pack of 3.38 Fl. Oz. Pouches $13 99 chI chI'S MARgARItA, WhItE RuSSIAN OR MExIcAN MuDSLIDE 1.75 Liter $9 99 hIgh NOON hARD SELtzERS All Available Varieties, 4 Pack - 12 oz. Cans $8 99 cROWN cOcktAILS Peach, Original or Apple, 4 Pack - 12 oz. Cans $13 99 tRuLY FLAvORED vODkA MINIS 15 Pack of 50 ml. Shooters $14 99 Beer Over 80 Craft Beer Bombers In-Stock! ready to drink CoCktails & More! 8 Delicious Flavors! $750 32 oz. Premium slushies
RUSTIC PINE TABLE, 4 CHAIRS, GOOD shape,
620-9058
307-634-9620
BIG BICYCLE SALE! BICYCLE STATION, 2634 Dell Range 307-6344268, bicyclestation com
THE COIN SHOP, BUYING AND SELLING since 1982 Collectible coins gold platinum silver, old currency, coin collections, books and supplies Proof and mint sets, appraisals and much more! 510 W 16th St, 307-778-7196
LINCOLNWAY LIQUOR
Free ice with purchase, free slushee to 1st time visitors, check us out and don't start the party without us 2825B E Lincolnway, 307-634-1502
CAPITAL LUMBER COMPANY WILL BE closed May 29 in honor of all those who have served our great country
LARAMIE COUNTY FAIR, AUG 2-12, AT THE Archer Complex Call for entries, enter online for free, deadline July 15, 2023 Show off your talents at the fair, there is a class for everyone Fun for the whole herd! Enter online at Laramiecounty fair com
DISCOUNT WORLD WEEKLY LIQUIDATION
Auctions: Tools and hardware, June 4 Clothing overstock, June 11 Discountworld hi bid com
PISTOL
Large rifle large pistol small rifle, small pistol, 410 shotgun shells, ammunition, 22 short, 22250, 223, 30-30, 3006, 340 Weatherby, 38spl, 357, Phazzer taser, non-lethal protection for your spouse children, home or vehicle, just like law enforcement use, NIB with charger and cartridges, retails
$675, sell for $375 Retiring, local, call Butch, 720201-2230
FIREWOOD FOR SALE, UNCERTAIN ECONOMY with gas prices rising get your wood ready to cut your heating bill now!
Have wood on hand! 14' dump trailer loads of rounds, various sizes ready to split, mixed woods: Ash, Aspen, Cottonwood, Maple, Poplar Locust and Pine $225 for in town delivery per dump trailer, $250 out of town When processed equals 3 cords 307-823-3332
BUCKSKIN BUILDERS, LLC, RAWHIDE LOG
Homes: All types of shingles including: Architectural, Cedar shakes and shingles and steel
Tuff Rib and Pro-Panel Steel buildings: Metal siding and roofing Log homes: Roofing and repair 10 year warranty free estimates, licensed and insured Insurance and damage welcome! 307-631-7697, buckskin 3902@yahoo com
WEEK LY AUCTIONS:
TOOL & HARDWARE JUNE 4TH
CLOTHING OVERSTOCK JUNE 11TH
EMPLOYMENT & BUSINESS OPPORTUNITY
individual, employment could possibly develop into a solid career in car wash maintenance, shifts may include days, evenings and/or weekends Check out Tommy's Express on Indeed or call or text 850-261-0465
PLACE YOUR ADS OVER THE PHONE BY calling 307-634-8895
LOOKING FOR: WORSHIP TEAM LEADER, position includes leading choir and praise team, choosing music and working with tech team for service approximately 4 hours per week
Call for more information, 307-778-3098
HIR IN G E V E N IN G CL E R K, AND maintenance, starting $13-$14 per hour Sands Motel, call 307-634-7771
THE NATIONAL FAMILY CAREGIVER PROGRAM is looking for Part-time Housekeepers for Seniors: Light housekeeping, hours varied, mileage reimbursement, must pass background check and fingerprint check and have own transportation: Pick up application at Laramie County Senior Center, 2101 Thomes Ave, Cheyenne, WY 82001
For information call Michele at 307-635-2435
A program of Cheyenne Housing Authority, an Equal Opportunity Employer
LARAMIE COUNTY EXTENSION AMERICORPS position available Laramie County Extension is seeking an AmeriCorps member to join our team This person will coordinate work with Extension professionals to assist with various activities in our community the benefits of serving include a living allowance and eligibility for the AmeriCorps Education Award Contact Laramie County Extension for more deta ils 307-633-4383
COOK WANTED: PARTTIME, 25 HOURS PER week, Mon-Fri, 8am-1pm Must be able to pass background check and be a certified Food Protection Manager or have the ability to pass training and become certified Applications available at Laramie County Senior Center, 2101 Thomes Ave, Cheyenne WY 82001 An e q u al o p p o r t u n i t y e m p l oye r
CARETAKER NEEDED:
ON L IN E T R AIN IN G re q u i re d , b ac kg ro u n d check through DFS parttime, 16-25 hours weekly, $13 67 per hour, must have car with insurance Please E-mail resume to jdblackpanther47@gmail com 3 07-6 3 4-59 3 2
THIS PUBLICATION WILL NOT KNOWINGLY accept any advertising for real estate which is in violation of the law Our readers are hereby informed that all dwellings advertised in this publication are available on an equal opportunity basis To complain of discrimination, call HUD toll free at 800-6699777 The toll free number for the hearing impaired is 800-927-9275
OF
Page 6 TRADER'S Week of May 26, 2023 ALONG OTHER LINES EVERGREEN LAWN & TREE CARE • Lawn Care Specialists • Tree Removal & Trimming • Disease & Insect Control for Trees & Shrubs Certified Arborists Licensed & Insured Schedule Your Deep Root Fertilizing = Healthier, Greener, Taller Trees 24 Hour Emergency Tree Service Nate 307-214-2875 Mitch 307-286-0320 Lawn and Tree Sprinklers SPRINKLER TURN ONS & REPAIRS We service all types and all brand names Over 25 years experience References available Schedule Your Appt. Today!! 634-2700 Your Headline SPACE AVAILABLE for your business Call Today! • 3 Month Program • Free Classified Ad • Affordable Rates • Good Results 634-8895 Yard Work A NOTCH ABOVE YARD WORX HAVE OTHER WORK CALL US SPRI NG Y AR D CL EA NUP HEDG E & SH RU B TRIMMI NG SM AL L T RE E TRIMMI NG & RE MOVA L CAL L BOB 3076313255 FR EE E ST IM AT ES INDIVIDUAL NEEDED ON RANCH 1 DAY PER week for summer and early fall Housekeeping light yardwork, gardening, $15 hourly plus mileage 307-214-2049 IN SEARCH OF MECHANICALLY INCLINED
THE
additional
assistant
www
PART-TIME HELP WANTED FOR YARD work, $15 per hour, SatSun only, beginning June 3rd Call Tom leave message, 307-631-3184
CATHEDRAL
ST MARY SEEKS an
administrative
Complete details can be found at
stmarycathedral com
LIKE US ON FACEBOOK AND RECEIVE re g u l ar u p d ate s ! Trad e r ' s S h o pp e r s G u i d e PROTECT YOUR VALUABLES, ORDER YOUR shed now Teton Structures,
$125 Contact Bill 307-
RIFLE PRIMERS
PRIMERS
WE'VE GOT A BIG HEART FOR THIS town
HF Sinclair is proud to be a part of this community HFSinclair com
NITRO RC CARS FOR SALE, I HAVE AN 8TH scale buggy and truggy and 10th scale truggy Losi and HPI brands, bump start, tons of extra parts they all run minus a little tuning up, for the whole lot I am asking $2000 but negotiable if interested in one or all 307-275-6329
INDUSTRIAL STORAGE CONTAINERS FOR SALE or rent, we deliver! Call for a free quote, 303929-1026 Denco Container LLC, dencocontai ner com
SPRING WEATHER IS HERE! IF YOUR business is Fences and Decks landscaping, home repair, sprinklers, sod and trees, concrete, aerations, painting or anything related to home improvement, advertise in Trader's Home and Garden Directory, reserve your space now! Call for more details, 307634-8895
FREE INTRO MASSAGE
30 minutes 1 per person upgrade options available, must be 18+, offer void if appointment is broken or cancelled in less than 24 hours notice Transformations
Wellness, call or visit our website for more information or to schedule appointment, transformatio nswellness net, 307-6402496
MEMORIAL DAY WEEKEND SALE, FRI-SUN, May 26-28 All greenhouse items 10% off We will be closed Memorial Day, May 29, Riverbend Nursery Landscape and Stone, 307-638-0147, 8908 Yellowstone Rd, Mon-Sat 9am-5pm Sun 10am-2pm
HEALTHWORKS IS MORE THAN JUST A doctor's office! See our complete list of services at wyhealthworks org Call Healthworks at 307635-3618 to schedule your appointment today
GET READY FOR SUMMER WITH CAPRI'S, shorts, tank tops and swimwear! 25% off all wedding attire The Mall of SVdP Thrift Store, 2112 Snyder Ave, Tues-Sat, 10am-5pm, 307-514-0365
Donations accepted Tues-Sat, 11am-4pm
SUNNY DAYS HANDYMAN, GENERAL c arp e nt r y an d exte r i o r p ai nt i n g , fre e q u ote s , ex p e r i e n c e d an d i ns u re d 3 07-3 6 5 -9 3 47
COWBOY STORAGE: RV AND BOAT STORAGE until your next adventure, Cheyenne, WY Get 1 month free with a 1-year lease indoor parking with electric, 25-70ft outdoor parking, northwest corner of 1-25 Exit 21 Call today 307-316-3299 www cowboystoragewyo com
WYOMING WILD SHEEP FOUNDATION SPRING Banquet! Auction raffles hunts, guns, trips, art and games, doors open for event at 5pm on June 3 at Little America Hotel, proceeds will go directly to conservation of Wyoming's wild sheep, tickets, $100 single or $175 for couples For tickets and information call Danyelle at 307-631-8831
TIMELESS TALES AND MEMORIES, A collection of your treasured moments Specializing in slide shows and memory books for all occasions Timeless-tales@outlook com, 307-701-5807
CHEYENNE KUBOTA, UNDER NEW ownership Come see us today for tractors, trailers, mowers, service and more! 3420 E Lincolnway, 307-6370609 cheyennekubota com
2023 CHEYENNE SUMMER MARKET, EVERY Sat, June 3 through July 8 9am-1pm at the Cheyenne Shrine Club, 224 E Iowa St Handmade items, fresh foods, sweet treats and more! Simplicity 307 Vendor Events Simplicity307 com
LEGENDARY ROMERO ROOFING, ROOF now, pay later! Payment plan no interest, 25% off labor only, 3 year warranty, serving Cheyenne, Laramie and Rawlins MaySept only, licensed and insured Call 307-4214831 for details no text
STORM DAMAGE
Roofing, all kinds of shingles, includes: Architectural Cedar shakes and shingles, steel Tuff Rib and Pro-Panel Insurance welcome, free estimates and inspections licensed and insured, serving southeast WY and NE Buckskin Builders LLC Rawhide Log Homes, 307-631-7697
BIKER CHURCH IS FULL OF LOVE, FROM below to Heaven above, we praise the Lord and ask his grace to help defeat the Devil s pace Biker Church, 906 Central Ave
CHEYENNE'S LARGEST
SELECTION OF landscaping rock and supplies
Residential, commercial, delivery available Mountain Stone Landscape Supply, 1413 E Fox Farm Rd 307-433-9515 mount ainstonelandscapesupply com
Week of May 26, 2023 TRADER'S Page 7 ALONG OTHER LINES
BANQUET AUCTION, RAFFLES, HUNTS, GUNS, TRIPS, ART & GAMES
OPEN FOR EVENT AT 5:00 PM
3, 2023
TLE AMERICA HOTEL
WILL GO DIRECTLY TO CONSERVATION OF WYOMING'S WILD SHEEP
$100 single or $175 couples TICKET INFORMATION CALL : DANYELLE - (307) 631-8831 RETURN A REGISTRATION FORM LOCATED AT: https://ww w.w yomingwildsheep.org/2023convention 2023 WWSF Convention to P.O. Box 22004 Cheyenne, WY 82003 Compare Our Pricing to what others are paying. You'll be glad you did! 510 W. 16th St. • 778-7196 Find Us Behind Eagles Lodge • Since 1982 Tues.-Fri. • 9:00am-5:00pm O ht th
Coin
Store Hours: Monday-Friday 7 to 5 Saturday 8 to 3 1222 Dunn Ave. Just Call 634-4471 WE WILL BE C LOSED MONDAY, MAY 29 In Honor of All of Those Who Have Served Our Great Country 58 1965-2023 Years DT'S LIQUOR MART MON- SAT: 8AM-11PM • S UND AY : 10 AM -10P M TUSK ER BAR MON-T HUR S: 2PM-MIDNIGH T FRI & SAT: 2PM-2A M • S UND AY : 10 AM -10P M 3310 RIDGE RD. 63 4- 333 4 DT'S PA CK AGE LIQUOR MON-T HUR S: 8AM-12 AM • FRI- SAT: 8AM-2A M S UND AY : 10 AM -10P M DT'S SPOR TS BA R MON-T HUR S: 2PM-MIDNIGH T FRI & SAT: 2PM-2A M • S UND AY : 10 AM -10P M 2121 E. LINCOL NWAY 632- 34 58 Tw o Convenien t Locatio ns Open 365 Days a Year 24 PACK 12 OZ . BOTTLE S OR CANS 23 99 24 PACK 12 OZ BOTTLE S OR CANS $23 59 24 PACK 12 OZ CANS $1749 MI LLE R LITE , MI LLE R 64 , MG D BU D, BU D LI GHT 24 PACK 12 OZ . BOTTLE S OR CANS $21 59 MICH ELOB ULTR A PABST BLUE RIBBON SC AN TH E CODE FO R MORE MONTHLY SAVING S 30 PACK 12 OZ . CANS $19 69 BUSCH, BUSCH LI GHT NGS AV A Y S AY L DA ORIAL G SAVINGS O E D NGS!IN V RIA M M AL DAYSAV INGS! GS MORIAL INGS LDAY SAVINGSNGS! Y MEMORIAL MEM MEMORIAL DAY SAVINGS! D 2 PR IC ES EX PIRE 6/ 1/ 23 T-JOE'S STEAKHOUSE AND SALOON WITH homemade soups dressing and desserts, great cocktails, area's largest bourbon selection and daily specials! Mon-Thurs 11am-9pm, Fri-Sat 11am10pm, Sun 12pm-8pm 1 0 0 % n o n -s m o k i n g Check Facebook for updates 12700 I-80 Service Rd, I-80 exit 370, 307-634-8750
SPRING
WHEN? DOORS
JUNE
WHERE? LIT
WHY? PROCEEDS
HOW? TICKETS:
The
Shop
BURIED IN TRASH?
CLEAN OUT YOUR garage, shed, yard or remodel! Ram Waste Services open to the public, take the hassle out of trash disposal, solid waste transfer station, 1413 Fox Farm Rd, 307-632-3256
INVENTORY CLOSEOUT SALE ON THE last of our small engine equipment Auto Electric Inc, 600 E 19th St, Cheyenne, Mon-Fri, 7:30am5:30pm, 307-632-5511
BART'S FLEA MARKET: ANTIQUES, collectibles and a whole lot more! Cheyenne's oldest and largest flea market! Open 7 days a week Mon-Sat 9am-5pm, Sun 12pm-5pm 307-632-0004, 415 W Lincolnway
PIANO TUNING AND RESTORATIONS, 40+ years experience Cheyenne's quality music center, Niemann & Sons Music, 1609 Central Ave, 307-637-5222
CALLING ALL VENDORS! SUPERDAY is fast approaching! Make sure to secure your vendor booth before the deadline on May 31, 2023 Register now at Cheyen nerec org!
IT'S SPRINKLER SEASON! CALL THE name you know Green Again Sprinklers turn ons and repairs, all brands, all types, licensed and insured Call today 307634-2700