September 2023
Travel Temptations
C O N T E N T
WATER 04| Niriides Single Member PC 06| Horizon Yachts 08| Sailing Cruises Chania 10| Yacht Sailing.Gr 12| Sea Spray Cruises 14| Kraalbaai LHB 16| INDOCHINA SAILS 18| Rods & Reels Deep Sea Fishing Charter DESTINATION 22| Australia Zoo 24| Dinosauria Park 26| Greek Mythology Thematic Park 28| Lido Waterpark 30| Sixtowns Gin 32| The Glenturret 34| Saudi Arabia Tours AIR 38| Heli Air Greece I.K.E. 40| Diamonte Jets 42| Flapper LAND 46| Bike Odyssey 48| Ride and Seek 50| Railbiking in Greece GP 52| Roll in Athens 54| ROUTE CONCEPT STORE 56| Amigo Car Rental LIFESTYLE 60| Abercrombie & Kent 62| Paris Top Sights Tours 64| Adventurous Appetites 66| Iles Tours 68| Geographic Expeditions September 2023
S
INTERNATIONAL NEWS & FEATURES 24/7 available in English, French, Arabic and Spanish Travel broadens the mind, so do our programmes Hospitality contacts: Claire Moreuil - claire.moreuil@francemm.com & Vishmi Congreve - vishmi.congreve@francemm.com NEWS
Niriides Single Member PC
Patras, Greece
Niriides Cruises, where adventure travel is redefined.
The mission of Niriides Cruises is to provide daring and life-changing experiences for travelers seeking something extraordinary.
Niriides Cruises are based in Mykonos and their speciality is weekly sailing trips. They own a Catamaran Lagoon 42 named 'Aktaia' who is their loyal companion on their adventures.
At Niriides Cruises, they believe in pushing boundaries and creating unforgettable memories.
Join them on a journey where adventure meets connection, and every traveller leaves as a friend.
Embark on a personalized voyage with their Private Charters and head to the Cyclades Islands.
Whether it's a romantic getaway, a family adventure, or a special occasion, they tailor the journey to your desires. Sail the breathtaking seas and explore exotic destinations while enjoying the utmost privacy and luxury.
The experienced skippers will guide you through this majestic area where sunsets are bold, shores are embracing, the mellifluous sea and people sing naturally its lyrical melody.
4 | Travel Temptations | September 2023
niriidescruises.com info@niriidescruises.com COVER FEATURE WATER
Travel Temptations | September 2023 | 5 WATER
6 | Travel Temptations | September 2023 WATER
Horizon Yachts Milos, Greece
The HORIZON YATCHS team welcomes you aboard and promises you a unique and unforgettable experience. Amidst mysterious animal-shaped formations, volcanic rocks, natural caves and the rock formations in the pirate bay of Kleftiko Milos!
Kleftiko Milos or else "Thalassina Meteora" (Θαλασσινά Μετέωρα in Greek) as many call it, is a fantastic set of grey and white rocks with strange shapes and amazing formations.
Many caves and pits have been created over the centuries by the erosion of the winds and the sea. Enjoy and swim in its crystal clear turquoise waters and its unique formations with a speed boat or Sailing yacht.
www.kleftiko-milos.gr/en/horizon-yachts-boat-tours-kleftiko-milos
horizonyachts1@gmail.com
Travel Temptations | September 2023 | 7
WATER
8 | Travel Temptations | September 2023 WATER
Sailing Cruises Chania Crete, Greece
Sailing Cruises Chania, pride themselves on their experienced and knowledgeable crew.
Their team is passionate about sailing and the history, culture, and natural environment of Chania. They strive to provide their guests with insights and information that they won't find in any guidebook. They offer a wide range of private sailing tours that cater to different interests and preference.
sailingcruiseschania.com
exploringcreta@gmail.com
Travel Temptations | September 2023 | 9
WATER
10 | Travel Temptations | September 2023 WATER
Yacht Sailing.Gr Cyclades, Greece
The Greek Islands at your fingertips and an experience of a lifetime are tailored by YachtSailing. Experience the authentic and genuine essence of Greek lifestyle, the history, culture, and flavours that this beautiful country has to offer.
You will be taken to breathtaking views, taverns, bars, and beautiful beaches, as well as incredible landmarks and monuments which will echo back into the ages.
Travel Temptations | September 2023 | 11
info@yachtsailing.gr WATER
yachtsailing.com
12 | Travel Temptations | September 2023 WATER
Sea Spray Cruises St Lucia
Sea Spray Cruises is one of the leading providers of tours in St. Lucia, offering a wide selection of sailing excursions. Their fleet consists of three large catamarans and a number of smaller speedboats.
There are so many exciting things to do in St. Lucia, and Sea Spray Cruises offers them all! Choose your style of adventure – by sea or by land and sea – with a variety of tour options onboard one of their stable and spacious catamarans.
seaspraycruises.com
info@seaspraycruises.com
Travel Temptations | September 2023 | 13
WATER
14 | Travel Temptations | September 2023 WATER
Kraalbaai LHB
Langebaan, South Africa
Kraalbaai Luxury House Boats is situated in the West Coast National Park (SAN Parks), an hour's drive from Cape Town.
This unique experience offers you the opportunity of "living on the water". With breath-taking lagoon views and all nature has to offer on your doorstep, this is ideal for a family getaway or even a romantic retreat.
Kraalbaai Luxury House Boats is self-catering and offers a range of unique vessels to choose from, sleeping from 6 to the biggest unit, up to 24 people on your own private vessel.
The Houseboat are great for a water-based holiday of fishing, swimming and even just enjoying a sundowner with a view like non other, Kraalbaai is a hidden Gem and will have you longing a quick return, Environmentally friendly and completely off the Grid living in Paradise.
This is where the Luxury is the experience.
www.kraalbaailhb.com bookings@kraalbaailhb.com
Travel Temptations | September 2023 | 15
WATER
16 | Travel Temptations | September 2023 WATER
INDOCHINA SAILS
Halong Bay, Vietnam
Indochina Sails, Vietnam's leading cruise operator.
Their internationally recognized cruises have taken Ha Long Bay & Lan Ha Bay holidays to new heights, making solid their position as one of Vietnam's most trustworthy and reputable cruise operators.
Travel Temptations | September 2023 | 17
WATER
www.indochinasails.com info@indochinasails.com
18 | Travel Temptations | September 2023 WATER
Rods & Reels Deep Sea Fishing Charter
Phu Quoc, Vietnam
One of the best things about holidaying in Vietnam is the access to beautiful stretches of sea, making it one of the best destinations for sea fishing.
Rods & Reels Deep Sea Fishing Charter use professional rods and reels, not traditional Vietnamese hand lines and are the first Western and Vietnamese-run deep sea fishing charter on Phu Quoc Island.
When you are in Phu Quoc, looking to experience something new, Rods & Reels offer a full day/night fishing experience.
www.rodsreelspq.com
rodsreelspq@gmail.com
Travel Temptations | September 2023 | 19
WATER
LOOKING FOR YOUR NEXT SPA EXPERIENCE?
VISIT OUR SPA & WELLNESS WEBSITE. YOU CAN CHECK OUT THE LATEST AND GREATEST IN SPAS, VIEW UPCOMING RETREATS, SPECIAL OFFERS, FIND YOUR NEXT ESCAPE OR ADD A REVIEW OF YOUR LATEST EXPERIENCE. WE'VE ALSO GOT PLENTY OF GREAT INFORMATION ON ALL THINGS SPA & WELLNESS RELATED.
73 SPAANDWELLNESSINTERNATIONAL.COM
SPA & WELLNESS INTERNATIONAL
22 | Travel Temptations | September 2023 DESTINATION
Australia Zoo
Queensland, Australia
Australia Zoo, home of the Crocodile Hunter, Steve Irwin, has a team of passionate wildlife conservationists who are achieving monumental strides in the world of conservation and research.
Guests can meet over 1,200 animals and check out exciting habitats like the African savannah, Grace's Bird Garden, the Tiger Temple, Elephantasia and the Crocodile Environmental Park. Visit their newest habitat, Cheetah Grasslands, with 2.5 acres of open grassland and natural waterways, providing a wide and spacious area for cheetahs to roam.
Terri, Bindi and Robert Irwin are determined to make a positive impact on the planet and create a world where humans and wildlife can peacefully coexist, as Steve envisioned.
australiazoo.com.au
info@australiazoo.com.au
Travel Temptations | September 2023 | 23
DESTINATION
24 | Travel Temptations | September 2023 DESTINATION
Dinosauria Park Athens, Greece
Where Dinosaurs Come to Life.
Dinosauria Park is located in Crete. The park's facilities host over 50 different species of dinosaurs, statues and robotic exhibits, on a route that takes the visitor from the present to prehistory and the imposing world of dinosaurs.
During your walk through the park visitors will pass by the fossil museum, the time machine, the dinosaur hospital and the special excavation sites. In addition, there is the opportunity to watch augmented reality movies in the specially configured 5D Cinema and also in the simulators with VR masks.
There is also a large, outdoor certified (TUV) playground for more carefree time, as well as a well-organized snack bar/restaurant. Finally, the little visitors at the park can buy all kinds of educational toys that they will find in the shop before leaving.
So every visitor has the opportunity to spend an interactive and fun day – for everyone and their whole family!
Travel Temptations | September 2023 | 25
www.dinosauriapark.com info@dinosauriapark.com DESTINATION
26 | Travel Temptations | September 2023 DESTINATION
Greek Mythology Thematic Park
Psihro, Greece
The park of Greek mythology is located in the village of Psychro in the Municipality of Lassithi Plateau. Near the Dikteo Cave, which according to the Myth, is where Zeus, God of the ancient Greeks was born.
The park includes topics related to the tradition of Greek mythology, Minoan civilization and rural life of Crete.
The creation of this park was made to meet the needs of thousands of visitors who sought to find and learn more about the Myth and culture of the ancient Greeks.
The park has an area of 3000 sq.m. Its construction was started by the Pitarokili family, Nikos and Kaliopi in the year 2014 and was completed in the year 2020.
Travel Temptations | September 2023 | 27
DESTINATION
greekmythology info@greekmythology.eu
28 | Travel Temptations | September 2023 DESTINATION
Lido Waterpark
Kos, Greece
A cool water park with 75,000 square meters where you can experience the ultimate fun and adventure for the whole family.
Located in a beautiful setting near the village of Mastichari, Lido Water Park is an exciting escape from the heat of summer. It offers a variety of attractions including water slides, lazy rivers, wave pools and play areas for children.
Whether you are looking for a fast-paced thrill or a relaxing ride on the Lazy River, Lido Water Park is the perfect place to be. A variety of amenities, including a restaurant, snack bar, and gift store, are available to guests. The staff will make sure your visit is a memorable one and that you have everything you need for a fun and safe day at the water park.
Travel Temptations | September 2023 | 29
DESTINATION
www.lidowaterpark.com info@lidowaterpark.com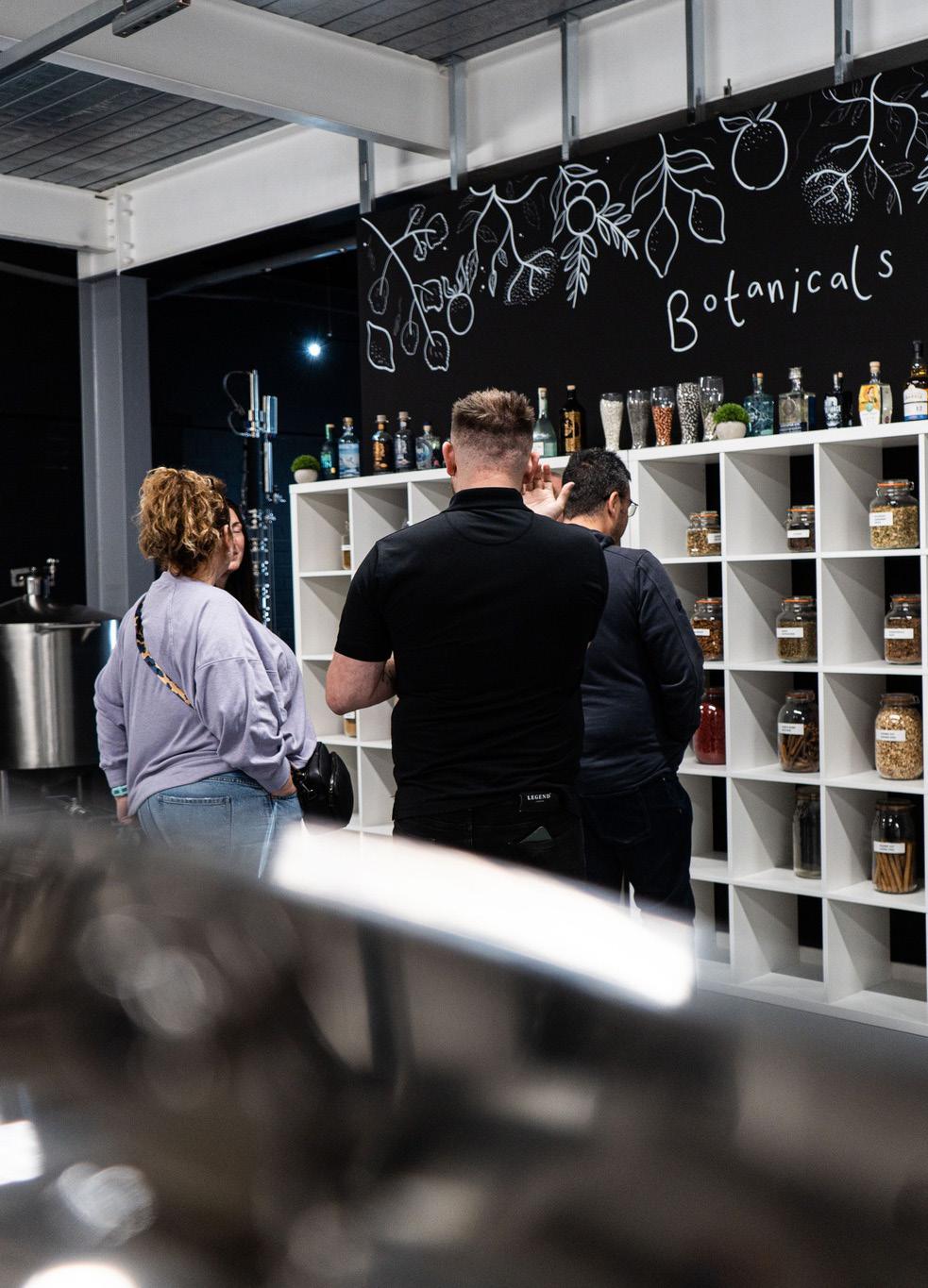 30 | Travel Temptations | September 2023 DESTINATION
Sixtowns Gin
Stoke-on-Trent, United Kingdom
A unique story of heritage in every bottle.
The story began in the city of Rezekne, Latvia, where the founding brothers' Great-Grandparents began distilling from grain. The two brothers, Vitalijs and Alex, grew up watching their grandparents growing grain and using secret family recipes passed down from generation to generation to produce fine spirits. Entrusted with their family's secret family recipes, brothers Vitalijs and Alex decided each recipe should become a chapter to the Sixtowns story. Turning their distilling skills to vodka production.
Sixtowns Triple Distilled Vodka. A smooth and refreshing vodka carefully crafted for neat sipping, use in cocktails or long drinks and made with the same passion and expertise as their gin.
sixtownsgin.co.uk
matt@sixtownsgin.co.uk
Travel Temptations | September 2023 | 31
DESTINATION
32 | Travel Temptations | September 2023 DESTINATION
The Glenturret
Crieff (Scotland), United Kingdom
Crafted at Scotland's Oldest Working Distillery since 1763 entirely by hand in exclusive small batches, The Glenturret single malt is defined by its outstanding quality and exquisite taste.
Located in the 'Hosh', Crieff, surrounded by the beautiful Perthshire countryside, The Glenturret offers daily distillery tours, whisky flights at the Lalique Bar, a dedicated retail store including an exclusive Lalique Boutique, and The Glenturret Lalique Restaurant, the distillery's Michelin Star unique dining experience.
theglenturret.com
enquiries@theglenturret.com
Travel Temptations | September 2023 | 33
DESTINATION
34 | Travel Temptations | September 2023 DESTINATION
Saudi Arabia Tours Riyadh, Saudi Arabia
Customers' Needs First.
Saudi Arabia Tours have built their business to meet customers' needs so that is always top of mind. Saudi Arabia's leading travel agency licensed and insured.
Their vision is to be Saudi's leading travel agency for personalized luxury experiences. The mission for Saudi Arabia Tours is to make it easy, more affordable and locally sustainable for travelers to travel in Saudi Arabia. They also support women in the travel industry and travel start-ups.
Sustainability through continuous innovation and creativity.
Passion. Saudi Arabia Tours choose people who believe in the same vision. Those people come in to join them because they believe in the same dream, mission, and vision.
Fairness. Teamwork. Commitment. Never Give Up.
saudiarabiatours.net
saudiarabiatours.net@gmail.com
Travel Temptations | September 2023 | 35
DESTINATION
BOOK NOW at agoda.com Hotels, homes, flights, activities, and more! agoda.com
THE #1 GOLF TRAVEL MAGAZINE marketing@destinationgolf.travel www.destinationgolf.travel Facebook.com/DestinationGolf Twitter.com/Dest_golfguide
38 | Travel Temptations | September 2023 AIR
Heli Air Greece I.K.E. Santorini, Greece
Heli Air Greece offers helicopter and private jet charter flights throughout Greece.
Their services include private VIP helicopter transfers, business jet flights, helicopter tours, and helicopter rentals for special events. As an independent brokerage airline with years of experience, they prioritize your safety and comfort.
Simply provide them with your destination and They will provide the ideal flight solution for your journey.
Book your next flight with Heliair Greece today.
www.heliairgreece.com
info@heliairgreece.com
Travel Temptations | September 2023 | 39
AIR
40 | Travel Temptations | September 2023 AIR
Diamonte Jets United Kingdom
Luxurious breaks, holidays and experiences to all parts of the world.
From romantic city break weekends away with sumptuous suites, to exclusive island takeovers, they are able to deliver the most indulgent and memorable experiences. Their packages are individually crafted to your needs and itineraries are entirely flexible.
They've painstakingly planned and designed everything to ensure that you and your partner can simply enjoy the experience.
They are always on hand to accommodate every request and will happily suggest plenty of ideas to make your time together memorable and unforgettable.
diamontejets.com
info@diamontejets.com
Travel Temptations | September 2023 | 41
AIR
42 | Travel Temptations | September 2023 AIR
Flapper
Brazil, South America
Flapper is a technology-enabled private jet and helicopter charter company. The company's disruptive mobile app combines by-the-seat flights with on-demand charters, allowing for near real-time booking.
Flapper is headquartered in Brazil with operations in twenty countries and have so far accrued more than 370.000 users on its platform.
Travel Temptations | September 2023 | 43
flyflapper.com support@flapper.aero AIR
INSPIRED BY NATURE PERFECTED BY SCIENCE
• Pure & premium spa products & lifestyle amenities
• Natural active ingredients
• Earth-, animal- & people-friendly
• Holistic wellbeing rituals
• World-class health retreats
• Spa & wellbeing education & training
• Turnkey spa & wellbeing operator
• Globally renowned
www.healingearth.co.za
s i n g a p o r e b r i d e s . c o m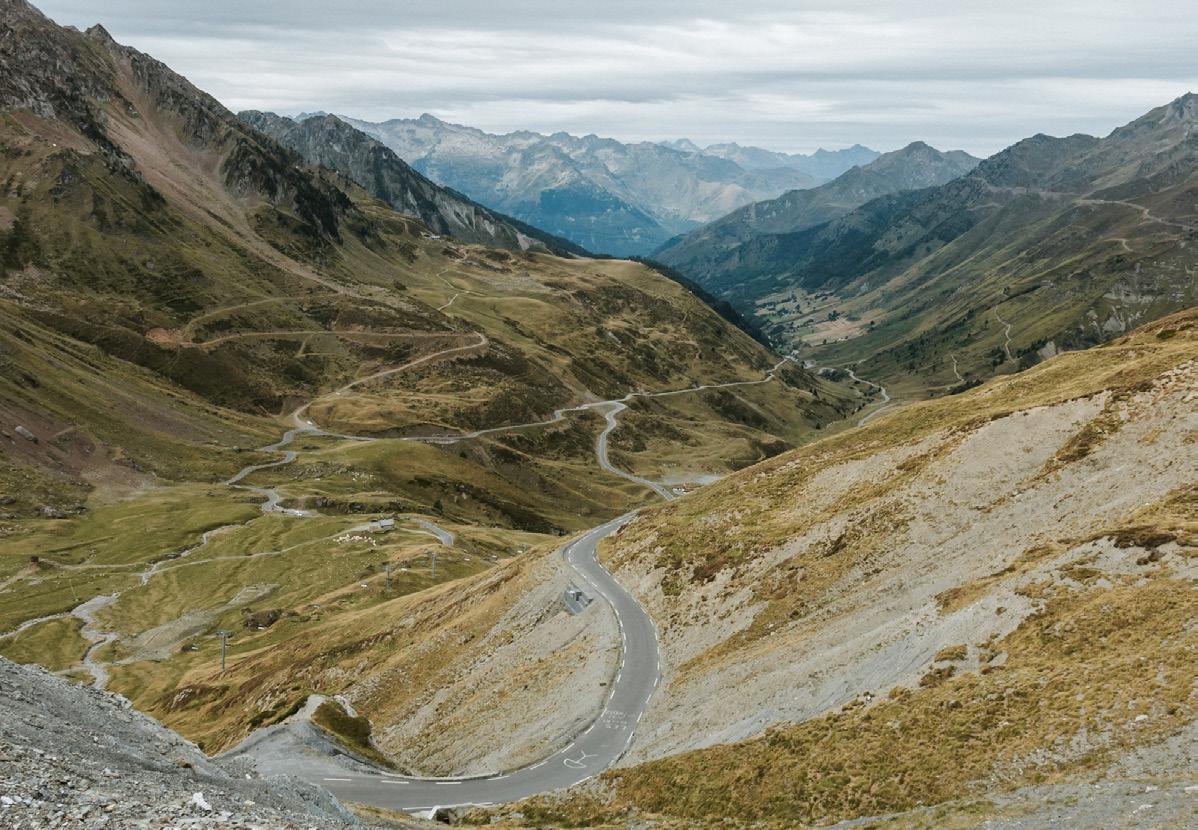 46 | Travel Temptations | September 2023 LAND
Bike Odyssey Australia
Bike Odyssey specialise in running journeys of a lifetime. They only tour in exceptional corners of the world. They create exceptional routes, and follow exceptional historical figures. Unsurprisingly, their tours are exceptional.
Exceptional Cycling - Riding that will exhilarate and challenge you every day as well as taking you across countries and continents.
Exceptional History - They love a good story and they believe this adds so much atmosphere and interest to the journey. Let your journey with them become your 'Odyssey' - an epic, historical, unforgettable journey.
Exceptional Food and Wine - During a challenge you need good food to sustain you and why shouldn't this be as much a pleasure as the ride!
Exceptional Accommodation - High end, unique and memorable. A huge amount of research and thought goes into their lodgings. To ensure a good rest after a busy day.
Exceptional Tour Leader - They design their routes with their Tour Leaders to create a journey which they love and know intimately and to guarantee the best experience possible.
bikeodyssey.cc
sam@bikeodyssey.cc
Travel Temptations | September 2023 | 47
LAND
48 | Travel Temptations | September 2023 LAND
Ride and Seek Sydney, Australia
Discover Carefully Crafted Bike Tours with Ride and Seek.
Ride and Seek is a cycling tour operator that doesn't use the word 'epic' lightly when they design their portfolio of Epic Cycling Adventure Tours.
Their bike tours help their guests become adventurers, connecting with their tribe along the way.
Ride and Seek believe that cycling holidays are the best way to connect with the stunning landscapes they traverse, allowing them to see an incredible range of different countries and cultures on each of their journeys.
If you're not sure where to get started, their Cycling Tours in Europe have the most diverse range of experiences to choose from.
www.rideandseek.com
info@rideandseek.com
Travel Temptations | September 2023 | 49
LAND
50 | Travel Temptations | September 2023 LAND
Railbiking in Greece GP Megara, Greece
Railbiking in Greece provides cycling tours using specially designed pedal-powered railroad carts on the inactive railway network in Megara, Greece.
Join Railbiking in Greece for a unique and unforgettable adventure, like a railway rider. See Greece from a whole new perspective.
Explore breathtaking landscapes and discover hidden treasures from a unique perspective. Book now for an unforgettable journey through nature, history, and mythical heroes.
Don't miss out on this once-in-a-lifetime experience. Book now for the railbiking tour at Kakia Skala, no prior skills required. Riders aged 10yrs and above are welcome Enjoy 15 km of easy cycling and let's ride!
www.rail-biking.com
info@railbiking.gr
Travel Temptations | September 2023 | 51
LAND
52 | Travel Temptations | September 2023 LAND
Roll in Athens Athens, Greece
Roll in Athens is a micro tour provider offering bike and walking tours in Athens. Their personalized tours are unique in that they accommodate one to five individuals on each tour, allowing them to consider each person's particular needs and desires.
They will show you their favourite spots, including Greek and Roman monuments, Byzantine churches, Ottoman mosques, picturesque alleys and notable places that are not listed in the average guidebook. You will experience insider's look into their city.
Their guides come from diverse backgrounds with a variety of interests and share a passion for Athens ancient and modern. They would love to share their city and all its attractions with you.
rollinathens.tours
info@rollinathens.tours
Travel Temptations | September 2023 | 53
LAND
54 | Travel Temptations | September 2023 LAND
ROUTE CONCEPT STORE
Rhodes, Greece
If you like adventures, and cycling, then this is the right activity for you.
Meet at "Route Concept Store" where a member of the team will introduce themselves, and inform you about their E-bikes and the tour.
Once you are set, it is time to ride these beauties. You will ride the E-bikes around the New Town, The old Town and the Acropolis of Rhodes. After the Tour you will visit the Route Concept Store and enjoy a complimentary beverage.
This Tour is ideal for people that want to explore most of the city of Rhodes in a couple of hours.
*All the photos are taken by a member of the team, with a professional camera, and after the tour they will be edited and sent to you via email. (This service is included in the tour, so you just enjoy the riding).
Travel Temptations | September 2023 | 55
routebikes.com info@routebikes.com LAND
56 | Travel Temptations | September 2023 LAND
Amigo Car Rental
Mahebourg, Mauritius
Amigo Car Rental has a large fleet of vehicles and we have categorized our fleet to make it easier for you to chose from.
We have both Manual and Automatic transmission cars in all categories. Choose a category according to your budget and our team will get you the right car at the best rate in Mauritius.
Every customer is different and our team strives to deliver the best possible rental experiences for each and every customer.
www.amigomauritiuscarrental.com
info@amigomauritius.com
Travel Temptations | September 2023 | 57
LAND
60 | Travel Temptations | September 2023 LIFESTYLE
Abercrombie & Kent Melbourne, Australia
Abercrombie & Kent has been pioneering luxury experiential travel for more than 60 years. Today they are the world's undisputed leader in luxury travel, offering an uncompromising combination of exclusivity, comfort and authenticity on all seven continents.
Rest assured that when you travel with A&K you'll be taken to the very heart of a destination in extraordinary style and comfort, with authentic local insight, unforgettable experiences and encounters, and exclusive access privileges.
Specialising in private, tailor-made and flexible small group travel, as well as luxury expedition cruising to every corner of the globe, A&K has a wholly owned portfolio of cruise boats, luxury lodges, tented camps, hotels, and all-terrain vehicles.
Abercrombie & Kent is also committed to responsible and ethical tourism through A&K Philanthropy.
www.abercrombiekent.com.au
cgouesclou@abercrombiekent.com.au
Travel Temptations | September 2023 | 61
LIFESTYLE
62 | Travel Temptations | September 2023 LIFESTYLE
Paris Top Sights Tours Paris, France
The founder of Paris Top Sights Tours has traveled all over the globe and wanted to bring the best parts of the tours that he experienced to Paris.
The tour guides will show you the sights, history, culture and legends of Europe's best loved city.
Walk with the guides through the streets of Paris and learn the Paris metro when travelling from one historic part to the next.
Paris has a rich tapestry of history and stories that the guides will unravel on their Top Sights tour.
They understand what going on holiday is all about. They have been there themselves and know what works and doesn't work for tourists. You are guests in their City and you are customers of their company. You are at the forefront of everything they do.
paristopsightstours.com
paristopsights@gmail.com
Travel Temptations | September 2023 | 63
LIFESTYLE
64 | Travel Temptations | September 2023 LIFESTYLE
Adventurous Appetites
Madrid, Spain
Adventurous Appetites' Madrid Tapas Tours mix a bit of sight-seeing, light history, culture and anecdotes with amazing, traditional Spanish food and drink, on a unique and deliciously adventurous introduction to the inside culinary world of Madrid.
Their goal is to leave you with an authentic and memorable feel for the city and its people through what they believe is the best way possible - eating and drinking like a local!
They visit four very different, but very Spanish bars, to enjoy the local specialties. As they walk you through the streets of Madrid they regale you with fascinating local facts and anecdotes about Madrid and its culture and giving you insider tips and ideas for the rest of your stay!
www.adventurousappetites.com adventurousappetites@yahoo.es
Travel Temptations | September 2023 | 65
LIFESTYLE
66 | Travel Temptations | September 2023 LIFESTYLE
Iles Tours Newcastle, United Kingdom
The best trips live on in the memories that stay with you.
That's why Iles Tours doesn't do ordinary walking tours. Instead, they take you on a journey into the fascinating stories that have shaped the North East of England's unique history, people and culture for over 2,000 years – and are still unfolding today. You'll have fun, learn new things, and come away with a great story to tell.
Their North East trips include a wonderful mixture of locations and activities. Visit the greatest sights in Newcastle, Durham, and Northumberland. They'll show you North East England as you've never seen it before.
ilestours.co.uk
alex@ilestours.co.uk
Travel Temptations | September 2023 | 67
LIFESTYLE
68 | Travel Temptations | September 2023 LIFESTYLE
Geographic Expeditions San Francisco, United America
GeoEx is a premier US-based travel company with a rich history spanning over three decades. A pioneer to remote and challenging destinations since 1982, they are dedicated to crafting extraordinary, immersive, and transformative luxury travel experiences for adventurous explorers. Specializing in luxury journeys and small group trips, including cultural tours, treks, safaris, cruises, and train journeys, they are committed to unveiling the world's most astonishing places to curious travelers.
From remote corners of the globe to off-the-beaten-path destinations, they specialize in designing customized itineraries that allow travelers to truly connect with local cultures and environments. Their extensive expertise in curating unique journeys, coupled with their deep commitment to authenticity, cultural immersion, and sustainable practices, has earned them a stellar reputation in the industry. Recognized as "Top Travel Specialists" by Condé Nast Traveler, their tours have garnered accolades from National Geographic Traveler, AFAR, and Travel + Leisure.
With a legacy of excellence and a passion for exploration, they continue to push the boundaries of adventure travel, making dreams come true for travelers seeking unforgettable experiences. www.geoex.com info@geoex.com
Travel Temptations | September 2023 | 69
/ www.geoex.com/forms/contact-an-expert LIFESTYLE