LUXURY
Dining Destinations January 2023
04| Rio Restaurant 06| The Grand Palace 07| Ukai-tei Kaohsiung 08| YUIMOM Group. SS Pâtisserie. Summer 09| Hyakuna Garan "Kanro" 10| TAAN 12| Il Taglio - Autentico Ristorante Italiano 13| Restaurant Okapi 14| Salsify at The Roundhouse 15| Saskia Restaurant 16| Losean Restaurant 18| Dama - Restaurant in Venice 19| Unique Al Palatino Garden Restaurant 20| The Spot 21| SEASIDE SANTORINI 22| L'olivo Restaurant 24| Humo Restaurant January 2023 C O N T E N T S
Travel broadens the mind, so
INTERNATIONAL NEWS & FEATURES 24/7 available in English, French, Arabic and Spanish
do our
Hospitality contacts: Claire Moreuil - claire.moreuil@francemm.com & Vishmi Congreve - vishmi.congreve@francemm.com NEWS
programmes
Cover Feature
Rio Restaurant
Macau Legend Palace Hotel, Macau - CHINA
Indulge in the exquisiteness of their delicacies and coffee. The cosy indoor atmosphere allows you to wind down and focus while the outdoor seaside dining area fosters relaxation and reflection.
Wherever you choose to lounge, you will be surrounded by elegant décor and authentic food. Come and experience!
4 | Luxury Dining Destinations | January 2023
Website Email ASIA
Luxury Dining Destinations | January 2023 | 5 ASIA
The Grand Palace
The Grand Palace at Legend Palace Hotel, Macau - CHINA
The Grand Palace Chinese fine dining restaurant serves an innovative Chinese cuisine and exquisite, handmade dim sum dishes.
The spacious dining area with panoramic sea views provides an unmatched dining experience.
There are also 10 private dining rooms available for exclusive gatherings.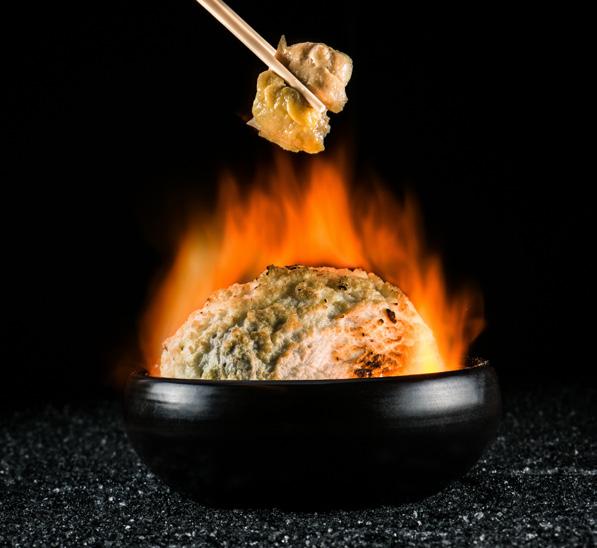 6 | Luxury Dining Destinations | January 2023
Website Email ASIA
Ukai-tei Kaohsiung
Kaohsiung - TAIWAN
Ukai Grill and Ukai Kaiseki on the third floor and Ukai-tei Teppanyaki on the second floor complete the whole look of the Ukai-tei Kaohsiung restaurant at Silks Club, which is designed by renowned interior designer Hashimoto Yukio, three-time winner of the JCD Design Award (Japan), well- recognized throughout Asia.
Inspired by the Japanese 'Yūgen' aesthetic of restrained mystery, the ambience of Ukai-tei Kaohsiung captures the impression of the misty mountains found in Chinese landscape paintings, echoed by the elegant ceiling light visible as you ascend the spiral staircase and the sophisticated black and white mosaic tiles, promising a feast for the eyes and the mouth.
Ukai Grill seats 50 people and has three separate dining rooms, while at Ukai-tei Teppanyaki a maximum of 18 people can sit in an arc around the teppanyaki grill watching dedicated chefs cook in front of the guests, in addition to three other rooms.
Luxury Dining Destinations | January 2023 | 7
Website Email ASIA
YUIMOM Group. SS Pâtisserie. Summer
Kaohsiung - TAIWAN
The summer dessert hunting tour along the azure coast. SS Pâtisserie. is designed under the concept of YUIMOM Group's resonance to the ephemeral four seasons – Spring, Summer, Autumn, Winter.
In this project – SS Pâtisserie. Summer is a place that provides a healing experience to the consumers who look for the ultimate treasure in their minds. The Brigade de Cuisine led by the French Dessert Chief designs a menu that presents the elegant French desserts with the concept of exquisite jewelry armoires. In terms of space, it is divided into two distinct areas: the desserts display area with open kitchen, and the dining area, shaped like a gift box, waiting for the guests to explore each dish with surprise. Such a sweet adventure for the gourmets!
SS Pâtisserie. makes desserts with exquisite craftsmanship. Lofty as gemstones, the sweets boast tasty delicacies with affordable price. Except for fulfilling the wish for afternoon teas and purchase of gifts for the long staying guests upstairs, the residents in the neighbourhood may also come to purchase bread and other fresh daily baked items.
8 | Luxury Dining Destinations | January 2023
Website Email ASIA
Hyakuna Garan "Kanro"
Nanjo City - JAPAN
The dining space of Restaurant Kanro extends horizontally along the ocean.
From the large panoramic windows you can enjoy the breathtaking ocean view, which locals call "fertile sea fields."
Fresh and colorful local ingredients are happily served for the traditional Japanese-Okinawan courses, with mindfulness of hospitality.
Luxury Dining Destinations | January 2023 | 9
Website Email ASIA
TAAN
Siam@Siam Design Hotel Bangkok - THAILAND
TAAN's creative Thai cuisine celebrates the country's food artisans and their unique ingredients. Chef Monthep "Thep" Kamolsilp and his kitchen team pride themselves on working closely with independent local farmers and suppliers, whose high-quality, seasonal ingredients provide the inspiration for an ever-changing menu.
Every dish there has a story to tell. The name TAAN itself comes from the Thai word meaning "to have a meal" and it is also a play on pra-taan, which means leader or head of a group.
With Chef Thep's extensive travels around the country, he has been inspired by numerous local traditions around food culture. Each season, Chef Thep sources high-quality ingredients from a variety of sustainable and small-scale artisanal farmers and food suppliers from both Bangkok and around the country. Inspiration also comes from Thai meals traditionally eaten at various times of year.
10 | Luxury Dining Destinations | January 2023
Website Email ASIA
SPAANDWELLNESSINTERNATIONAL.COM
SPA
73
SPA & WELLNESS INTERNATIONAL
LOOKING FOR YOUR NEXT
EXPERIENCE? VISIT OUR SPA & WELLNESS WEBSITE. YOU CAN CHECK OUT THE LATEST AND GREATEST IN SPAS, VIEW UPCOMING RETREATS, SPECIAL OFFERS, FIND YOUR NEXT ESCAPE OR ADD A REVIEW OF YOUR LATEST EXPERIENCE. WE'VE ALSO GOT PLENTY OF GREAT INFORMATION ON ALL THINGS SPA & WELLNESS RELATED.
Il Taglio - Autentico Ristorante Italiano
Radisson Blu M'Bamou Palace Hotel, Kinshasa - CONGO
Based on forgotten grandmother's recipes representing all the regions of Italy, and prepared with passion, Il Taglio offers trattoria style traditional Italian cuisine complete with homemade pasta, fresh daily baked focaccia, and uses genuine Italian products, allowing to rediscover the distinctive tastes of Italy, through the aroma of tomatoes, olive oil, and oregano.
One must know that when ordering a pizza, you order a slowly fermented dough, which is then baked into a crispy thin-crust pie, before having the chefs serve up delicious pizzas like you only find in Naples.
Alternatively, one can enjoy a glass of Prosecco with a scrumptious plate of homemade pasta, alongside other Italian specialties such as Saltimbocca, Osso Bucco, Risotto, or Tiramisu, all the ingredients to make for an exceptional dining experience.
12 | Luxury Dining Destinations | January 2023
Website Email AFRICA
Restaurant Okapi
Luxury Dining Destinations | January 2023 | 13
This
restaurant offers an international menu and a different menu every week. A wide selection of wines is available to enjoy with your meal. Website Email AFRICA
Pullman Kinshasa Grand Hotel, Kinshasa - CONGO
gourmet
Salsify at The Roundhouse
Cape Town - SOUTH AFRICA
With sweeping views of the Atlantic Ocean and the majestic Lion's Head as a backdrop, Salsify is an award-winning, fine-dining restaurant serving up modern cooking, inspired by nature and driven by the seasons.
Within the richly storied walls of national monument, The Roundhouse, an opulent culinary journey that is accented by daring décor and whispers of history – a meal at Salsify is unlike any other. The multi-course menu pushes boundaries in terms of delicate yet intense flavours, interesting textures, and an unrelenting pursuit of excellence. Inspired by the nature amongst which Salsify is situated (both of mountain and sea), Chef Ryan Cole and his consummate team have created a series of intelligent, restrained and utterly compelling dishes – with spectacular views, premium wines, chic interiors, and top-notch service enhancing the overall experience.
14 | Luxury Dining Destinations | January 2023
Website Email AFRICA
Saskia Restaurant
Fusion Boutique Hotel, Polokwane - SOUTH AFRICA
Saskia Fine Dining Restaurant, at the Fusion Boutique Hotel attracts the a-list for sundowners and decadent dining under the watchful eye of Rembrandt's replicas. The restaurant, named and inspired by artist Rembrandt Van Rijns wife and muse, is a modern tribute to life, love and art.
Recline amid modern versions of traditional paintings by Rembrandt while indulging in the executive chef's own masterpieces that fuse traditional dishes with a contemporary twist. Exquisitely served by an experienced and passionate team of ambassadors.
Luxury Dining Destinations | January 2023 | 15
Website Email AFRICA
Losean Restaurant
Raffles Seychelles, Praslin - SEYCHELLES
Surrounded by pristine white sandy beaches and crystal-clear waters, Raffles Seychelles is a luxury pool villa resort located in the heart of the Seychelles. Combining the best of the local culture and cuisine with dishes from around the world, Losean Restaurant has its own unique atmosphere and setting.
Start the day with an enticing spread of breakfast classics, from fruit and cereal to pastries and Continental meats and cheeses, with a live noodle station and eggs made to order. Come evening and Losean becomes an elegant dinner setting, with tables both inside and out in the gardens, candlelit and accompanied by the sounds of the sea. The resort also offers private and alfresco dining at your favourite location, for a romantic dinner under the stars, a barbecue on the beach, or a sundowner at world-renowned Anse Lazio.
16 | Luxury Dining Destinations | January 2023
Website Email
INDIAN OCEAN
Dama - Restaurant in Venice
Cà Bonfadini, Venice - ITALY
"briccole"
From the service to the furnishing, the DAMA restaurant offers a culinary experience focused on relaxation and wellbeing. In this place, innovation and tradition coexist.
The menu - curated by the chef Lorenzo Cogo, one of the youngest Italian starred chef - is a journey to discover colors and flavors of the Venetian lagoon, which are reflected in vegetarian and fish dishes, according to the personal vision of the chef.
DAMA Restaurant is mentioned in the Michelin Guide.
18 | Luxury Dining Destinations | January 2023
Inside Ca' Bonfadini Hotel, there is the restaurant DAMA, which was borne in February 2022. DAMA is an innovative project with ambitious prospects for growth. Long tables made from boards recovered from the old
(mooring posts) of the lagoon are the main feature of the restaurant.
Website Email
EUROPE
Unique Al Palatino Garden Restaurant
Kolbe Hotel Rome - ITALY
The indoor spaces of the Unique Al Palatino Garden Restaurant, with its magnificently conserved brick groin vaults and unique architectural elements, reflects the perfect blend between past and present and creates an enchanting environment and a timeless atmosphere.
Although framed by a one-of-a-kind atmosphere, the food remains the restaurant's main focus. A place to taste the best delicacies and enjoy gourmet meals, all your senses are meant to be excited and spoiled, in order to achieve an unforgettable tasting experience.
There is no better way to get away from the buzz and unwind a little in the private garden, a lush openair oasis brimming with flowering trees, century-old olive and citrus trees, as well as a beautiful fountain. For savouring a good glass of wine and a gourmet meal, or for gathering with friends and family - retreat to the private courtyard garden which reflects calmness, tranquillity and peace. Guests can drink, dine or simply relax in this unique private sanctuary.
Luxury Dining Destinations | January 2023 | 19
Website Email
EUROPE
Spot
Whether you're after a leisurely brunch, a light snack, an alfresco lunch, a casual dinner or cocktails on the terrace, The Spot restaurant is the place to be.
Set on the marina promenade with endless sea vistas, it is a brasserie-style, all-day dining restaurant, serving fresh, healthy and satisfying meals. By day drift in from the beach and soak up the relaxed atmosphere and by night head to THE SPOT for dinner and cocktails alongside live music and DJ's.
THE SPOT's menu offers flavourful Asian dishes and curries, healthy salads, freshly grilled meat and fish, and bar staples including burgers and their signature club sandwich. High stools surround the colour and action of the bar area, where you can take a seat and enjoy expertly prepared Mediterranean coffee. Cocktails are served into the night with a menu built around locally foraged herbs and blended by the master mixologists. There is also a selection of international and Montenegrin wines, and beers including varieties sourced from local microbreweries.
20 | Luxury Dining Destinations | January 2023
Website Email
MONTENEGRO EUROPE
The
The Chedi Luštica Bay, Radovići-
SEASIDE SANTORINI
Santorini - GREECE
Since 2004, SEASIDE is the most stylish beach bar/restaurant in the iconic Greek island of Santorini. Located at Perivolos Beach, the Cosmopolitan ambience of the restaurant appeals to distinguished guests, offering a culinary experience with great food, signature cocktails and a vast selection of top-class spirits and wines. At the same time, the comfortable sunbeds and the VIP beach Cabanas on the famous volcanic black beach, allow guests to spoil themselves and relax.
Services at SEASIDE SANTORINI provided from a friendly and experienced staff, exceed expectation while guests from all over the world enjoy a lifestyle beach with a relaxing scenery along with a culinary experience through a selection of exquisite dishes. When the sun sets, the chill-out music vibes will soften the atmosphere, and this is the perfect time for a cool cocktail from the SEASIDE Lounge bar.
SEASIDE is also an ideal beachfront place in Santorini to organise any of your special occasions and events. Private dinners, proposals, wedding receptions, pre and post wedding rehearsals and business gatherings are available on request.
Luxury Dining Destinations | January 2023 | 21
Website Email
EUROPE
L'olivo Restaurant
Rixos Premium Bodrum - TURKEY
L'olivo Restaurant offers the best selection of Italian dishes for its guests in a warm and elegant atmosphere.
A unique gastronomical journey experience with Italian wine selections overlooking the Aegean sea awaits its guest at L'olivo.
22 | Luxury Dining Destinations | January 2023
Website Email
EUROPE
Humo Restaurant
Sofitel Barú Calablanca Beach Resort, Cartagena - COLOMBIA
This dinner-only robata grill concept draws its influences from Japanese, Chinese, Thai, French and Peruvian cuisines.
The menu changes regularly, showcasing only seasonal products. This venue is perfect for guests looking for a unique and innovative dinner experience that highlights the tasting notes of the freshest local ingredients.
24 | Luxury Dining Destinations | January 2023
Website Email
SOUTH AMERICA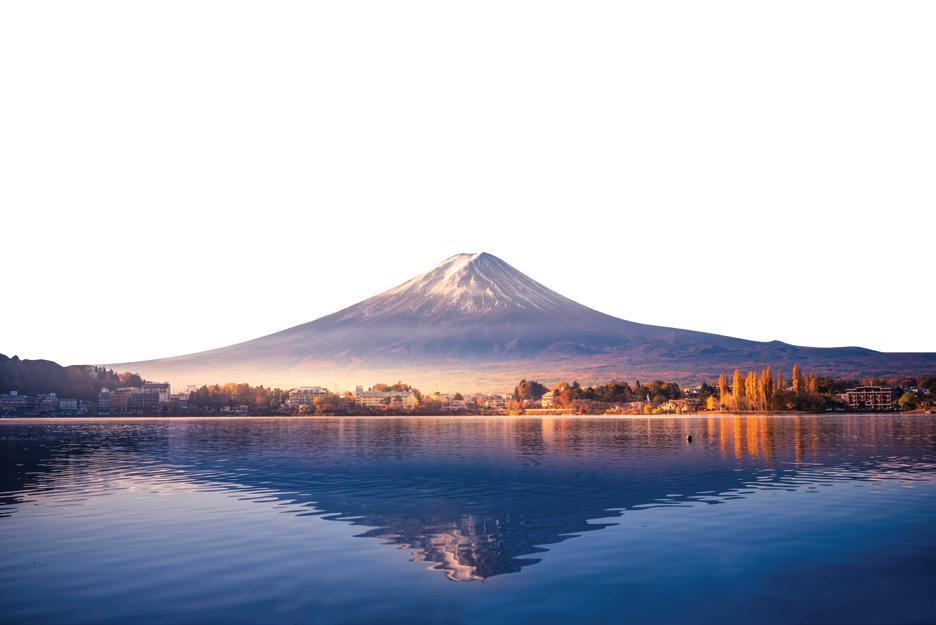 BOOK NOW at agoda.com Hotels, homes, flights, activities, and more! agoda.com