IMPRESSIONS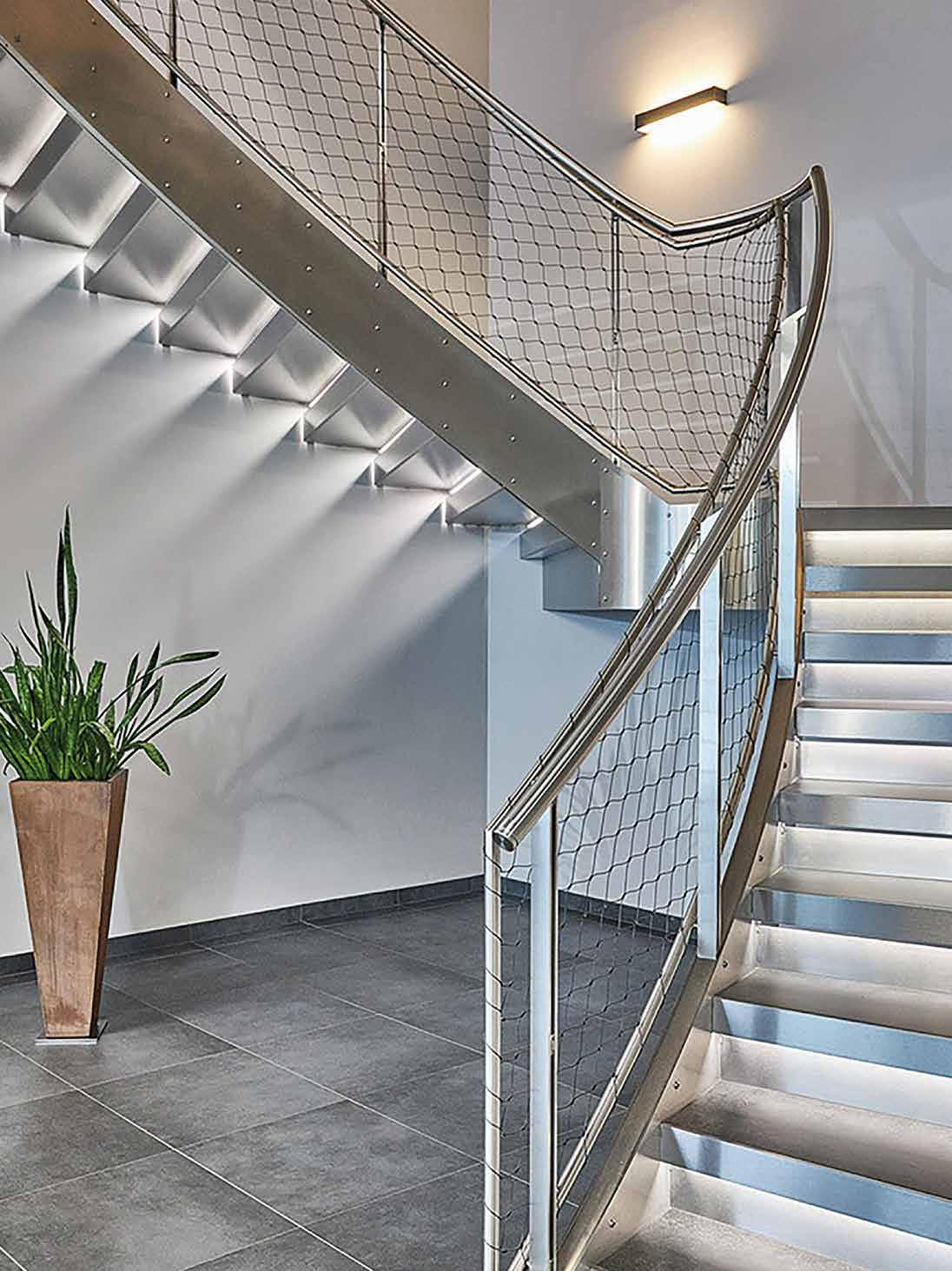 04/2022 IMPRESSIONS
WOLFSGRUBER ITALY
via Campi della Rienza 15 I-39031 Brunico (BZ) tel +39 0474 55 22 31 fax +39 0474 55 22 47 info@wolfsgruber.it www.wolfsgruber.it
WOLFSGRUBER GERMANY
tel +49 (0)89 5527 939 00 fax +49 (0)89 5527 939 01 info@wolfsgruber.de www.wolfsgruber.de
WOLFSGRUBER AUSTRIA
tel +43 (0)5337 64258 fax +43 (0)5337 65451 info@wolfsgruber.at www.wolfsgruber.at
WOLFSGRUBER FRANCE tel +33 (0)975 129739 info@wolfsgruber.fr www.wolfsgruber.fr
COPYRIGHT
it | Il presente catalogo è proprietà intellettuale della Wolfsgruber Srl. La Wolfsgruber Srl si riserva espressamente il diritto di proprietà e di autore delle informazioni contenute nel catalogo. La ristampa e la riproduzione, anche parziali, sono consentite solo previa autorizzazione scritta della Wolfsgruber Srl. de | Dieser Katalog ist geistiges Eigentum der Wolfsgruber GmbH. Die Wolfsgruber GmbH behält sich das Eigentums- und Urheberrecht an den Katalogangaben ausdrücklich vor. Nachdruck und Vervielfältigung, auch auszugsweise, sind nur mit der vorherigen schriftlichen Genehmigung der Wolfsgruber GmbH zulässig.
en | This catalogue is intellectual property of Wolfsgruber GmbH. The Wolfsgruber GmbH expressly reserves the right of property and copyright of the contents published in the catalogue. Reproduction and duplication, either in extracts, are only permitted with the previous and written permission of the Wolfsgruber GmbH.
fr | La propriété intellectuelle de ce catalogue appartient à la sarl Wolfsgruber. La société Wolfsgruber se réserve expressément la propriété des droits d'auteur relatifs aux informations contenues dans le catalogue. La réimpression et la reproduction, même partielles, ne peuvent être autorisées qu'avec le consentement écrit de Wolfsgruber.
2
Impressions
CHI È WOLFSGRUBER
it | La filosofia della ditta Wolfsgruber è di riconoscere e comprendere le esigenze del cliente sviluppando, dai suoi suggerimenti, prodotti nuovi unici nelle loro funzioni e forme. Tanti sono i riconoscimenti ricevuti nel tempo da una sempre più numerosa clientela che apprezza un partner così flessibile, creativo e affidabile.
ÜBER WOLFSGRUBER
de | Die Bedürfnisse des Kunden zu erkennen und zu verstehen, aus diesen Vorgaben innovative Produkte zu entwickeln, die in ihrer Form und Funktion einzigartig sind und somit einen hohen Wiedererkennungs- und Gebrauchswert erhalten, das ist die Philosophie von Wolfsgruber.
ABOUT WOLFSGRUBER
en | The essential philosophy of Wolfsgruber centres around recognizing and understanding the needs of our customers, which inspires our continous development of innovative products that are unique in form and function and are, as a result, highly recognizable and practical.
QUI SOMMES NOUS?
fr | La philosophie de la société Wolfsgruber est de savoir identifier les besoins du client et développer à partir de ses suggestions des produits nouveaux dans leur fonction et leur forme. Flexibilité, créativité et fiabilité sont les qualités qui ont été largement reconnues par une clientèle toujours plus nombreuse.
3 Impressions
4 Impressions basic in axis 26 twin 38 twin plus 40 support 10 basic glass plus 24 rope solutions 34 46 laser production 8 basic glass 22 plate solutions 32 glass solutions 54 x-tend frame 62 44 alu step system wrought iron company 6 basic 20 quadro 28 quadro glass 30 inox step system 42 simply glass 52 x-tend rope 56 64 projects 12
5 Impressions Index 01 company | azienda | Firma | entreprise 02 tube posts | montanti in tubo | Rohrpfosten | poteaux ronds 03 plate posts | montanti piatti | Flachpfosten | poteaux plat 04 glass solutions | soluzioni per vetro | Glaslösungen | solutions en verre 05 x-tend | rete | Netze | filets 06 wrought iron | ferro battuto | Schmiedeeisen | fer forgé
it | Dal laboratorio per la lavorazione artistica del metallo, fondato da Klaus Wolfsgruber, è nata un´azienda moderna e al passo con i tempi. Nonostante l'utilizzo di macchinari all'avanguardia, l'abilitá artigianale e le soluzioni individuali sono ancora oggi al primo posto.
de | Aus der von Klaus Wolfsgruber gegründeten Kunstschmiede entstand im Laufe der Zeit ein modernes Produktionsunternehmen. Trotz Einsatz modernster Maschinen wird jedoch auch heute noch handwerkliches Können und Individualität groß geschrieben.
Dal 1972 il nome Wolfsgruber è sinonimo di affidabilità.
Seit 1972 steht der Name Wolfsgruber für Zuverlässigkeit und Qualität.
en | A modern production enterprise has over time developed from the artistic forge created by Klaus Wolfsgruber. Craftsmanship and individuality are still highly prized and co-exist alongside the latest machinery.
fr | Du petit atelier de ferronnerie d'art, fondé par Klaus Wolfsgruber, est née une entreprise moderne, en phase avec son temps. Bien que nous utilisions des machines d'avant-garde, le savoir-faire artisanal et les solutions individuelles occupent encore aujourd'hui la première place.
The name Wolfsgruber has stood for reliability and quality since 1972.
Depuis 1972 le nom Wolfsgruber est synonyme de fiabilité.